The savory brown sauce on Takoyaki is amazing and the fluffy balls are perfect match with the sauce and octopus.
But have you thought about alternative fillings for Takoyaki?
Here, I would like to introduce delicious Takoyaki alternative fillings that you can try right away.
This list is worth seeing for those who are not good at octopus or are not able to get octopus at stores!
Takoyaki, is by the way, a popular Japanese savory snack in the shape of little round balls. The balls are made by baking the mixture of wheat and dashi soup putting a piece of octopus inside, and it's served with Takoyaki sauce and Japanese mayo.
23 Substitute for Octopus
1. Squid
Squid has a texture very similar to octopus, and gives you great flavor of seafood just like octopus. So it's going to be great substitute for octopus. Good thing is that it's usually inexpensive than octopus.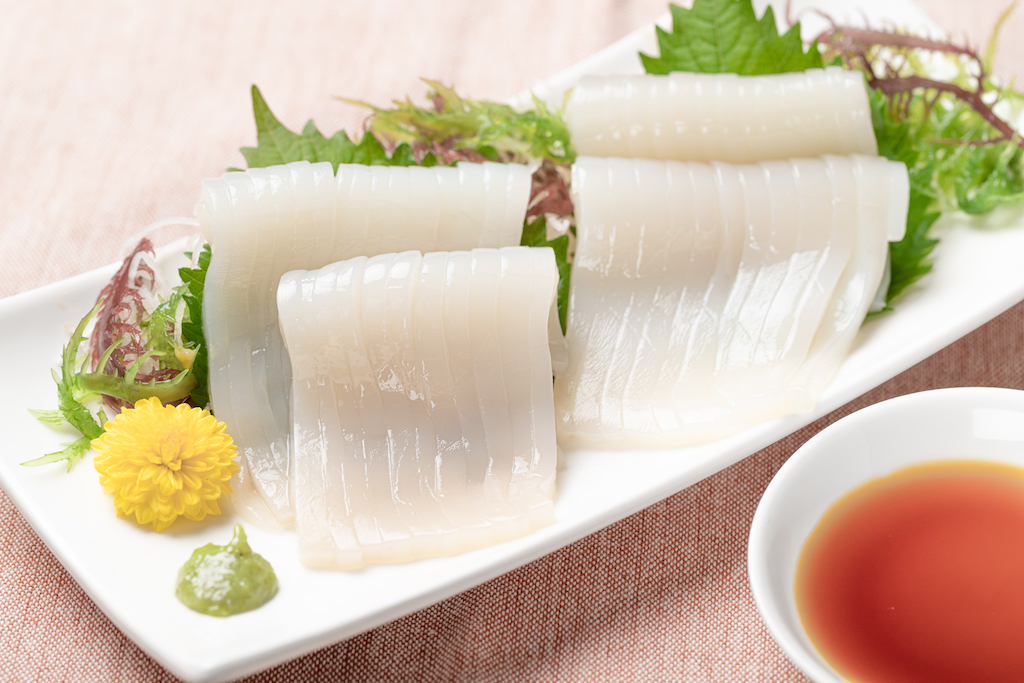 2. Shrimp
Fresh shrimps are very delicious with takoyaki dough too! It will be more tasty if you sprinkle a pinch of pepper on the shrimp in advance.
Even those who are not good at octopus and squid might be able to eat shrimp-yaki!
Tiny dried shrimp called "sakura shrimp" can be substitute for real shrimp.
たこ焼き屋 多幸ふじ さん
本日9/11は、パラディソ 小鶴新田店さんにて23時まで営業中‼︎
たまには、🦐えび丸🦐もいいですな!
天かす・えび玉ボンバー仕様で!
ザクザクな天かすとえびがイイ感じ(*´~`*)#多幸ふじ#PayPay #パラディソ小鶴新田店 pic.twitter.com/AevpowtnlS

— COBA!丸い棒のRain-bow (株) CEO (@cobamax62) September 11, 2020
3. Scallops
Scallops full of seafood umami are also excellent substitute. If you can find canned smoked scallops at Asian or Japanese stores, it should be great!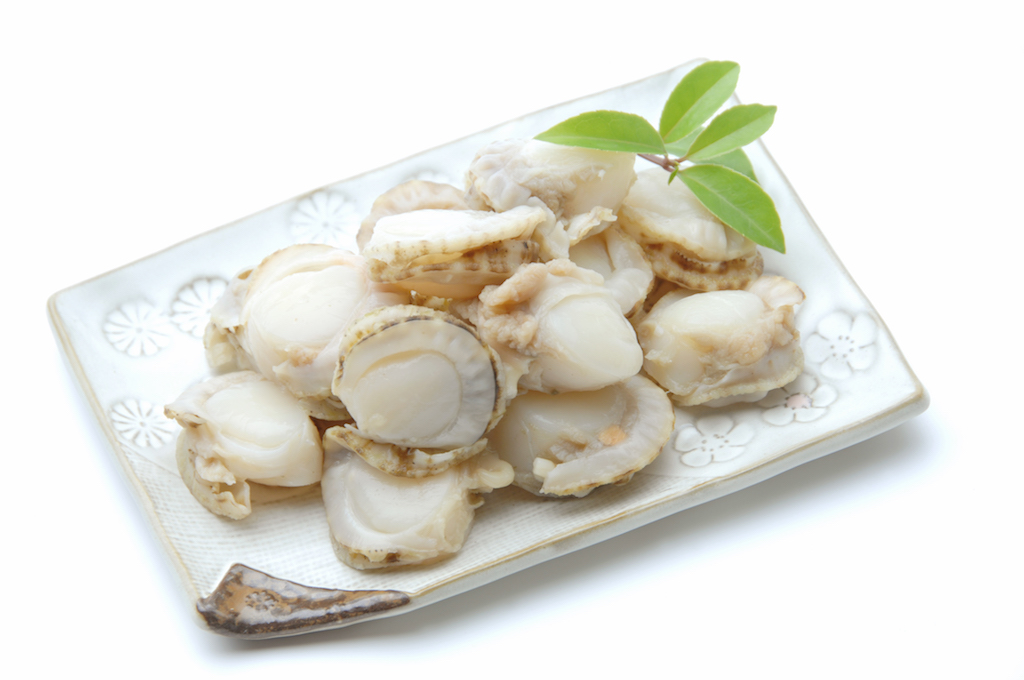 4. Asari Clam
Actually, there is a local famous food called "asari clam-yaki" in Chiba prefecture, Japan. They put asari clam instead of octopus. Dashi stock from asari clam is scrumptious and matches so well with the fluffy dough.
千葉の富津名物
アサリ焼き pic.twitter.com/lTG89KCCTY

— てつお❖落し会 (@TetsuoOtoshikai) June 20, 2019
5. Oyster
Very nutritious oyster is sometimes used for okonomiyaki in Japan. So why not for takoyaki?
The juicy oyster contains amazing dashi stock and will make the takoyaki even more delicious! Please cut the oyster into bite-sized in advance.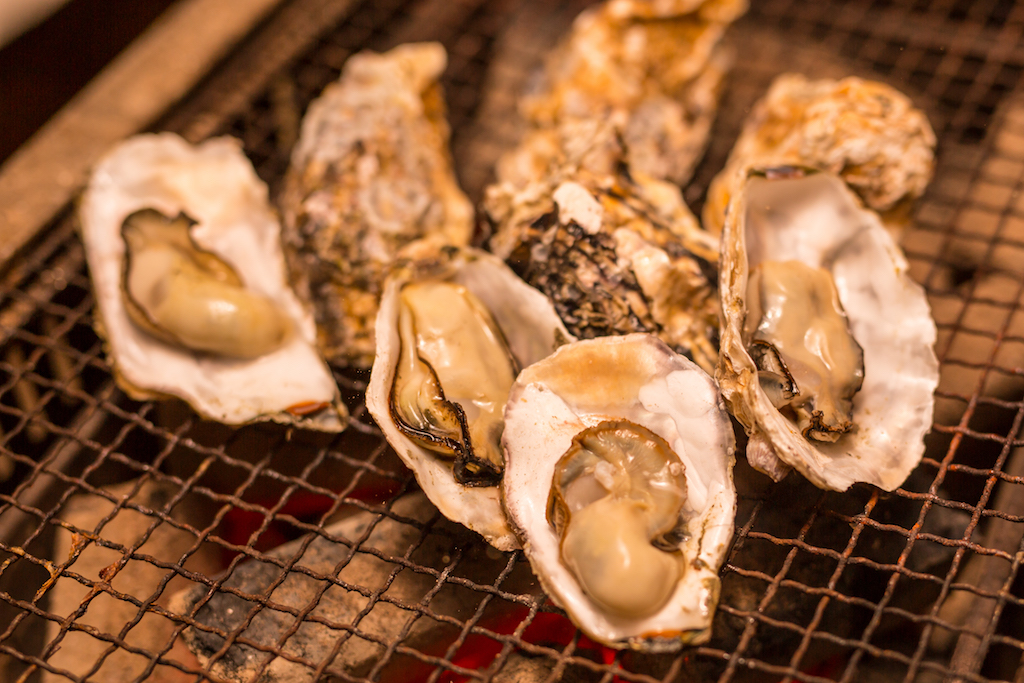 6. Canned Tuna
By putting oily canned tuna in takoyaki instead of octopus, the surface of the dough gets nice and crispy because of the oil. It's reasonable and delicious substitution indeed!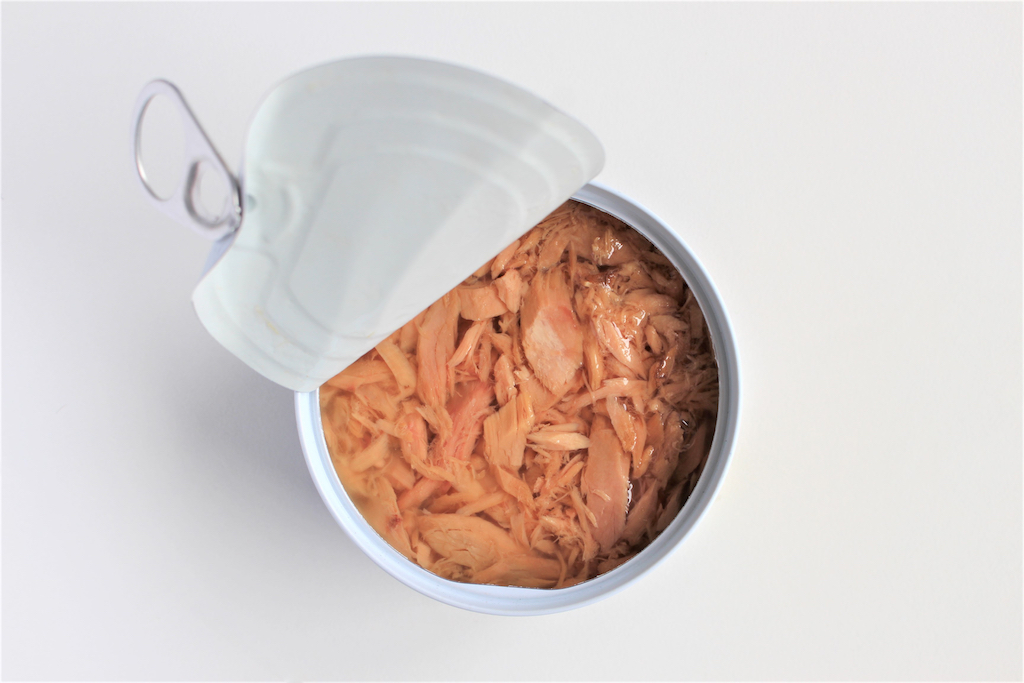 7. Sausage
Using a piece of sausage instead of octopus is also easy and inexpensive. It's one of the most popular substitute among Japanese. Especially kids love this style! It's also great if you put sausage with cheese, corn, or kimchi.
お夕飯は、たこ焼き風(今回はウインナー、牛すじとかでラジオ焼きもやるでお)なのです。

粉と水分量を攻めるマイブーム
俺様ちゃん的にはトロうま(減価率底辺)が望ましいので、試行錯誤。もう少し攻めようかなぁ(๑╹ θ ╹๑) pic.twitter.com/C0JIPBslbm

— 真鴨 (@ninokamo) November 19, 2020
8. Chicken
I think chicken would be good substitute especially for those who don't like seafood. I recommend to put some seasonings on a piece of chicken and cook them in advance.
スーダンでたこ焼き激アツ!(タコないから鶏肉で代用) pic.twitter.com/DKgtJW3YoQ

— RYOYA@ナイジェリア🇳🇬 (@ryoryoryoooooya) January 11, 2018
9. Fish Paste
There are various types of boiled fish paste product in Japan, for example, crab sticks, chikuwa, and kamaboko. I guess crab sticks more likely to be familiar with people in other countries.
Anyway, please try to put those in takoyaki instead of octopus, you must like it!
おつはにでした♣️

もうカニカマはしない!したくない!
今回はお酒があったからできたのです!!笑

今日はたこ焼きをクルクルしたし、
洗い物もシャルしたよ??

褒めて💕

ひつじさーん!💙#ハニストコラボ pic.twitter.com/0tHGIcIutW

— 島村シャルロット♣️❄️ハニスト (@Charlotte_HNST) September 14, 2019
10. Corn
Needless to say, corn is absolutely excellent ingredient for any type of dishes. Takoyaki is no exception. For kids and for those who don't like seafood, meat, and vegetables… corn is the saver when making takoyaki!
むすめのたこ焼き作成中🐙
お好み焼き食べれるってことは、タコなしのたこ焼きも食べれるやん😳形違うだけやん(笑)
具はウインナーとコーン💖
味薄かった時のために、おたふくの1歳からのソースも買ってみた! pic.twitter.com/EFUci6ewDi

— みきたま®1y9m👧🏻🐼 (@mikansuki926) November 20, 2020
11. Cheese
Melted cheese inside takoyaki is the best. Even though the cheese come out, it becomes crispy and delicious. Also, great part about cheese is that it matches so well with other ingredients: sausage, kimchi, corn, rice cake, etc. Please use your favorite type of cheese, and enjoy making your favorite combination!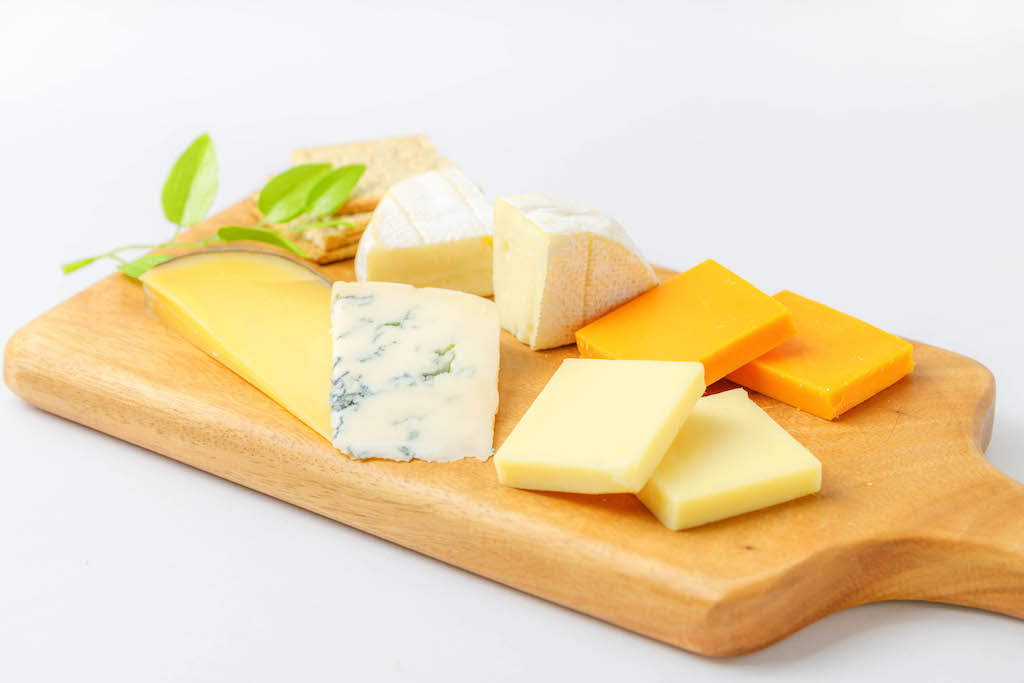 12. Kimchi
If you like spicy food, this is definitely the best ingredient for takoyaki. Highly recommended combination is kimchi and cheese!
お昼はたこ焼き〜ヾ(*´∀`*)ノ
うちの(あたしだけ)たこ焼きはタコの代わりにキムチとチーズ入れる♪ pic.twitter.com/rt0miXydG1

— ちー (@chiisuke414) September 17, 2016
13. Cod Roe
Cod roe maybe has people divided between those who like it and those who hate it. I love especially spicy cod roe with takoyaki, so if you have a chance please try some!
Japanese people like to put cod roe with cheese or rice cake, by the way.
What is exactly Cod Roe?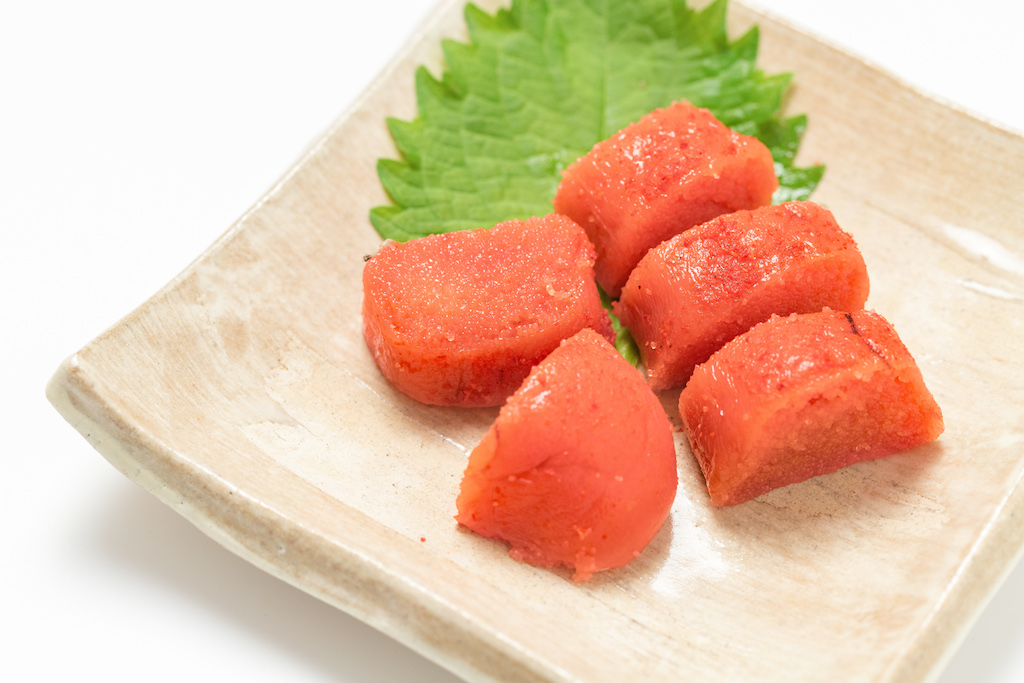 14. Pickled Radish
Pickled radish (daikon) seems like popular contents for takoyaki in some places of Japan. You can enjoy the crunchy texture and a little salty taste.
Depending on your taste, you can also use other type of Japanese pickles.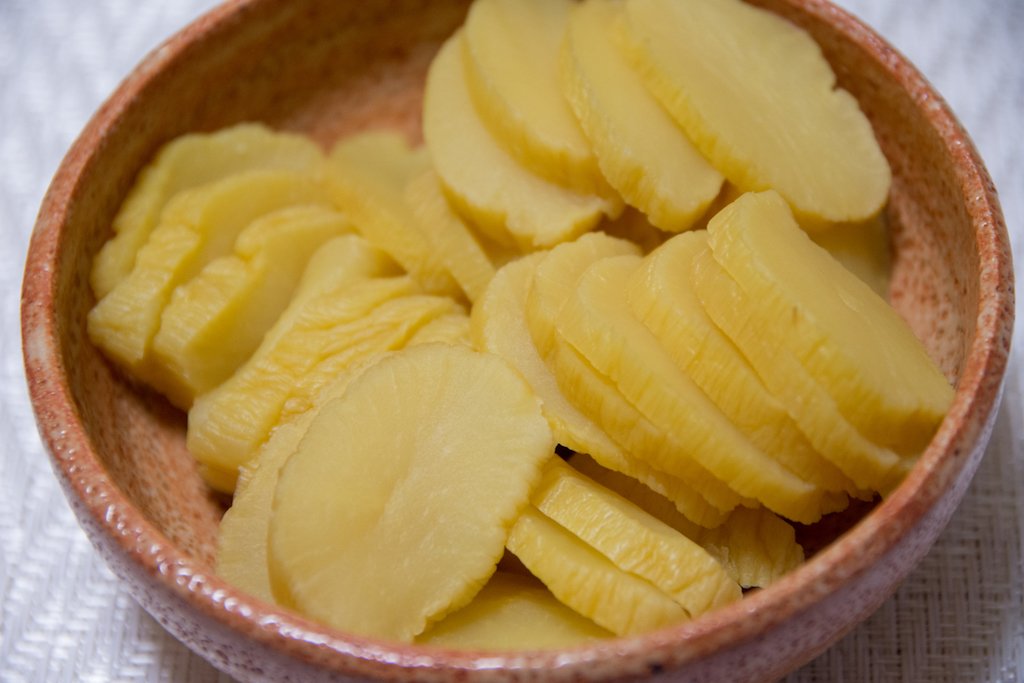 15. Rice Cake (Mochi)
By putting a piece of rice cake, takoyaki gets very soft and chewy. It's hard to explain, but I bet you can enjoy this interesting texture of mochi.
Since rice cake itself doesn't have much taste, you should probably sprinkle a pinch of salt and pepper on rice cake in advance.
タコの代わりにお餅とか入れると美味しいよ😁#有益なことをつぶやこう pic.twitter.com/8dfyZnIygv

— よっちん (@yocwitter) December 4, 2016
16. Asparagus
Asparagus is crunchy and fantastic ingredient that matches with various dishes.  If you love to use some vegetables for takoyaki, asparagus is the one for you! Also, adding some cheese is recommended.
You should boil it, and cut into bite-sized in advance.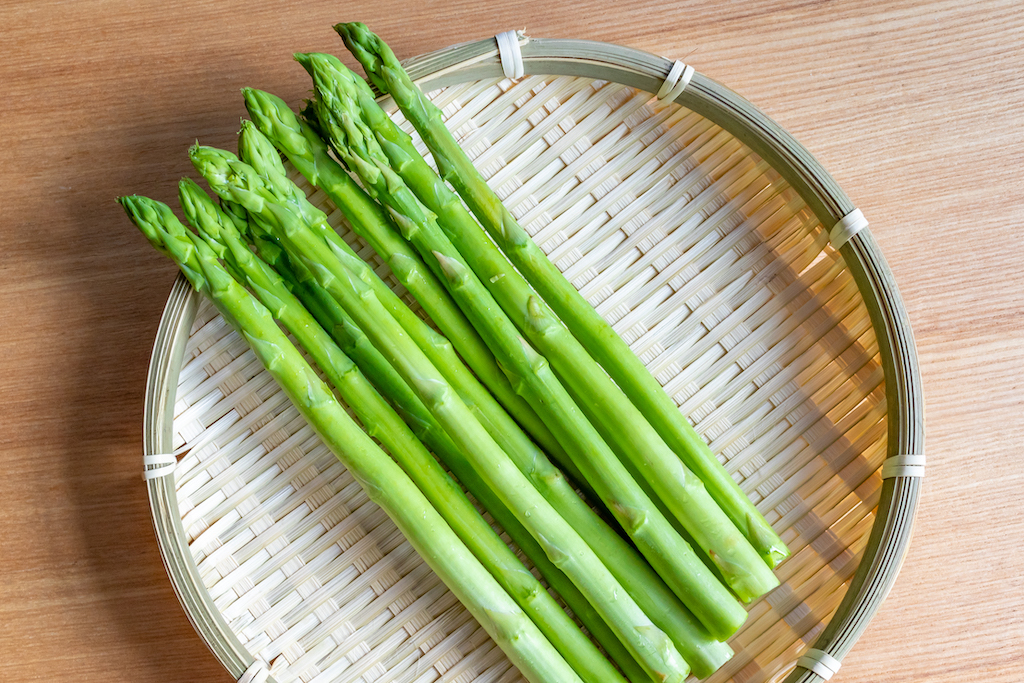 17. Broccoli
This is other healthy contents for takoyaki. You should boil with a little salt in advance, and put it when making takoyaki. It's great to have it with some sausage together!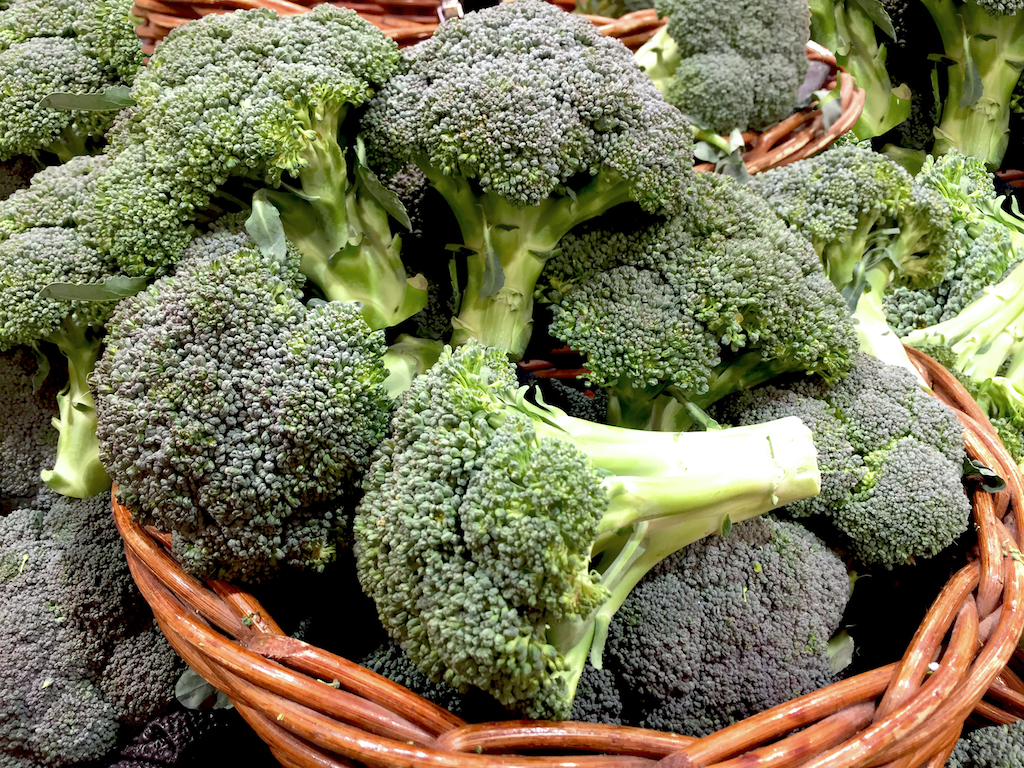 18. Tomato
This is also great substitute for octopus especially for those who like pizza! If you put tomato, cheese, basil or shiso, and sausage or bacon, it becomes totally pizza style.
夏至の日はタコ🐙( '-' 🐙 )
で、今夜はたこ焼き
トマトと大葉と子持ちコンニャク入りで、ソース無しでもあっさり食べれます😏 pic.twitter.com/64bLKDACGc

— やんすけ (@yanco888) June 21, 2020
19. Shiso (Japanese Basil)
Japanese basil has wonderful scent, and can be toppings for any dishes. If you like the smell of shiso, please shred the leaves, and put in takoyaki as much as you want. If you want to try Italian basil, it's absolutely fine.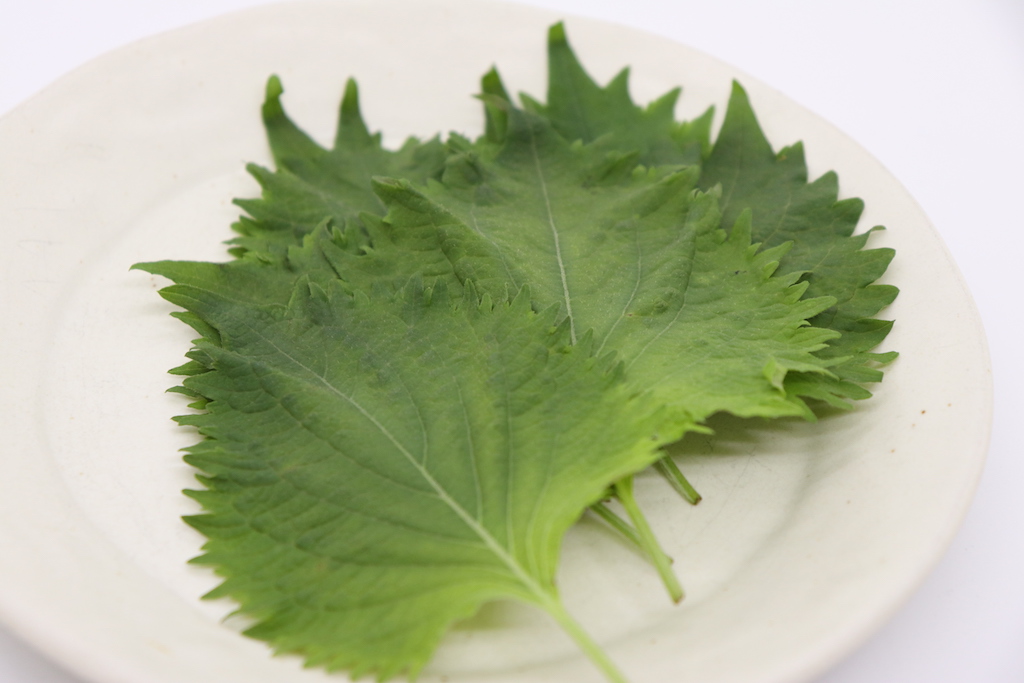 20. Konjac / Yam Cake
Konjac is jelly made from Konnyaku yam routs. This has chewy texture, and can be similar texture as octopus. Since it's bland in taste, you should cook it with some seasonings in advance.
Great thing about konjac is that it's very low in calories!
おやつはたこ焼き…けど娘はタコ苦手なのでこんにゃくで代用…コン焼き?(;^ω^) pic.twitter.com/hGis0qZyRc

— 小野宇利(おのうり) (@kerouri1galatt) September 30, 2019
21. Canned Anchovy
If you love anchovy, this will be the best substitute. Be careful not to put too much since it's very salty. I guess anchovy inside takoyaki is perfect side dish for wine, and maybe you should add some cheese too!
If you like, it's very tasty to eat them with pasta sauce or olive oil on top.
今日も今日とて、キャベツたっぷり米粉たこ焼きパーチー🐙🙉💓✨💓✨💓✨

タコがないのでアンチョビ入れて、アルチェネロのパスタソースと青じそペーストで味変🏋️

はい!!出ました〜✨✨✨✨#うますぎうまお🐴🐴🐴 pic.twitter.com/QkFzs99o4Y

— タマニャコ😸 (@manamin_tokyo) April 5, 2020
22. Potato Chips
Have you known that, for making takoyaki, some people like to add some tenkasu which is deep fried flour from the left overs of cooked tempura.
So, I believe potato chips can be fit in takoyaki too! Please try any flavor to your liking.
今日のタコパで貰ったお土産を食べます。タコの代わりにポテチが入ったポテチ焼きです
炭水化物×炭水化物……そして今の時間…………分かるな??🤗 pic.twitter.com/9dCyfqrFUX

— コス垢ろら👌ん (@coslauren12) September 13, 2019
23. Chocolate
Do you think it's taboo to add sweet stuff in takoyaki?
Not at all! The soft dough combined with melted sweet chocolate become fantastic dessert for you! Maybe you should add banana too, or try other sweet snacks you like.