Do you make homemade dressing for salad?
Most of the time, I buy dressing at grocery store actually. They have so many kinds of dressings and every one of them looks attractive for me haha…
But sometimes it's great thing to have original dressing to enjoy new taste, right?
Miso dressing I introduce today is sweet and little bit salty taste. All the flavors of the ingredients such as miso, lemon, and sesame are in perfect harmony!
By the way, I chose chopped salad to enjoy colorful vegetables with easy cooking, but you can just cook your favorite style of salad with any kinds of vegetables and proteins.
Please enjoy amazing miso dressing for your healthy meal!
【Recipe (2 servings)】
Ingredients
3.5 oz cherry tomatos, Chopped
2.5 oz paprika, Chopped
2.5 oz cucumber, Chopped
2 oz lettuce, Chopped
1.5 oz bacon, Fry to a crisp and Chopped
Your favorite nuts, Grinded
1 tablespoon white sesame
For dressing
●1 tablespoon miso paste (fermented soybean paste)
●2 teaspoons sugar
●1 teaspoon honey
●1 teaspoon mayonnaise
●1 teaspoon vinegar
●1 teaspoon lemon juice
●1 teaspoon vegetable oil
●1 teaspoon sesame oil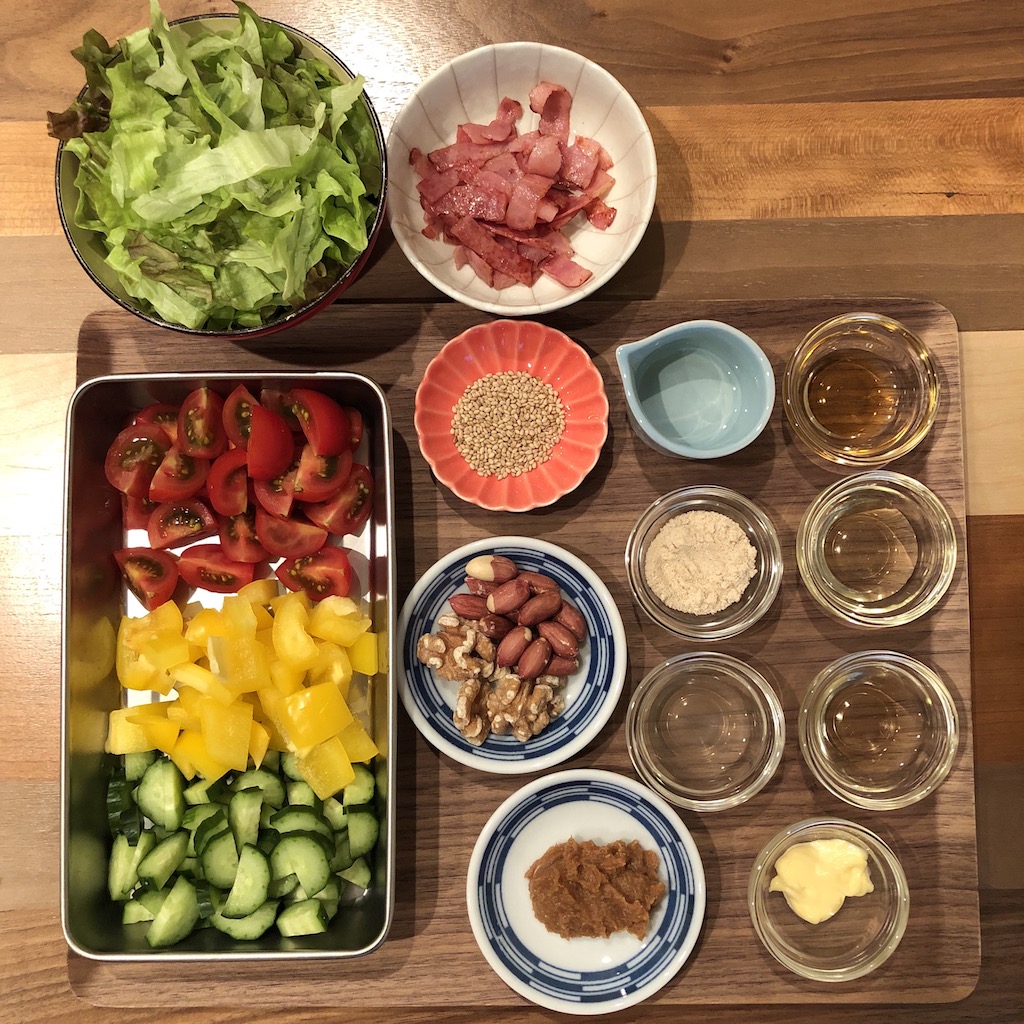 Directions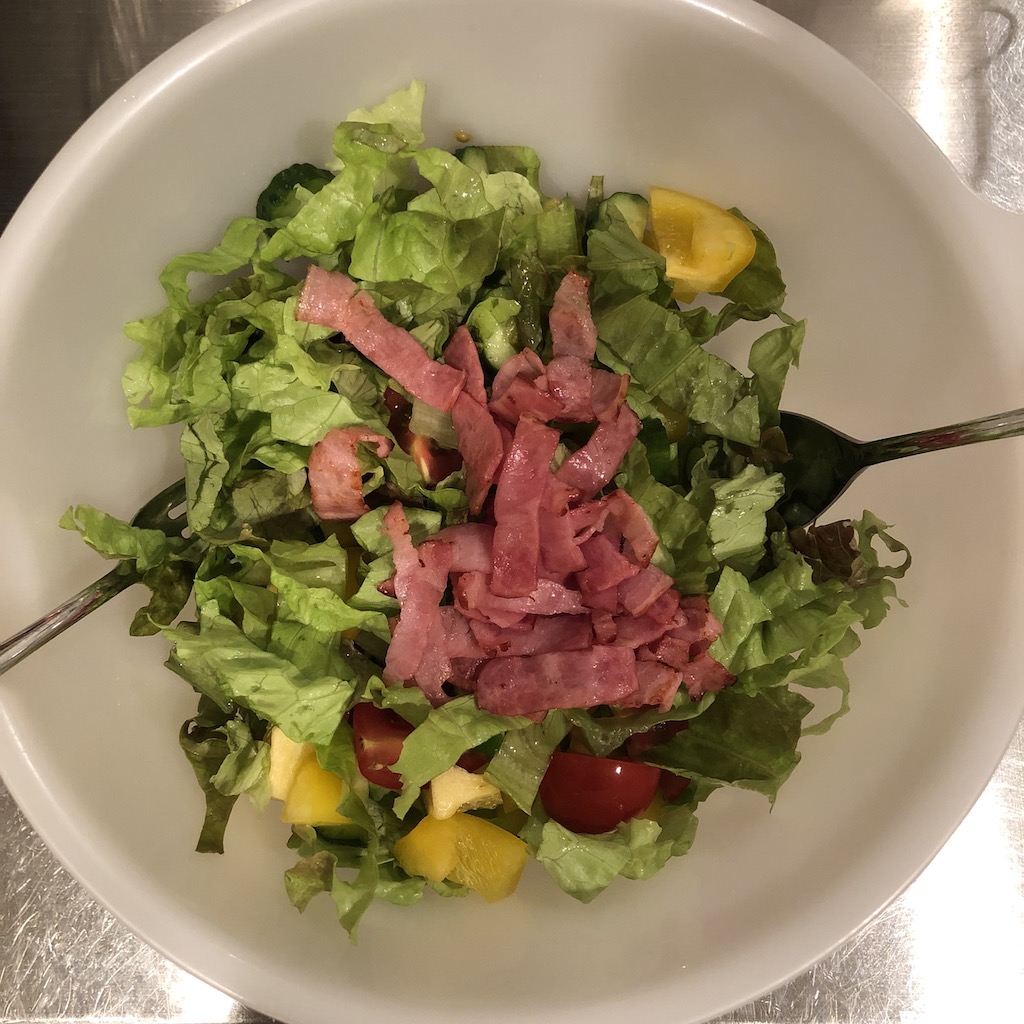 1. Mix all vegetables and bacon in a mixing bowl.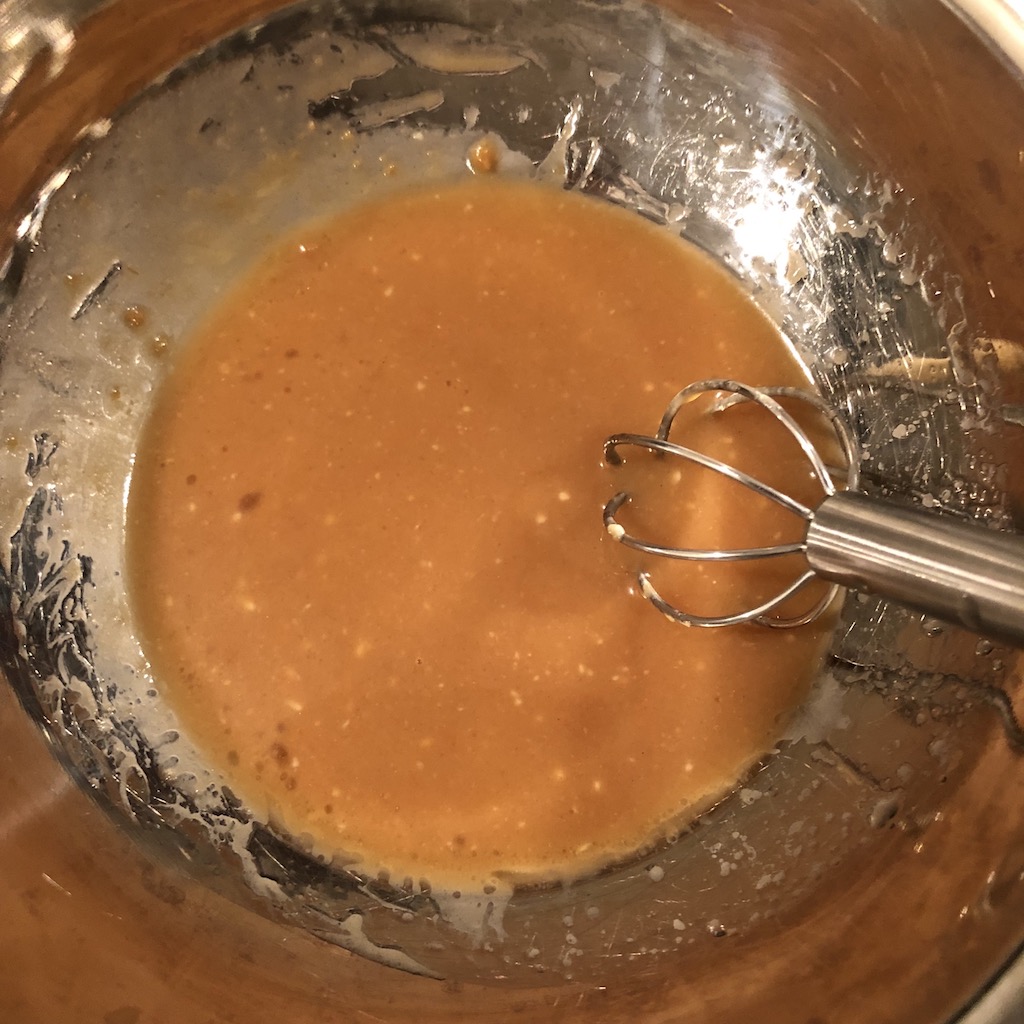 2. Mix and stir ● seasonings well to make miso dressing.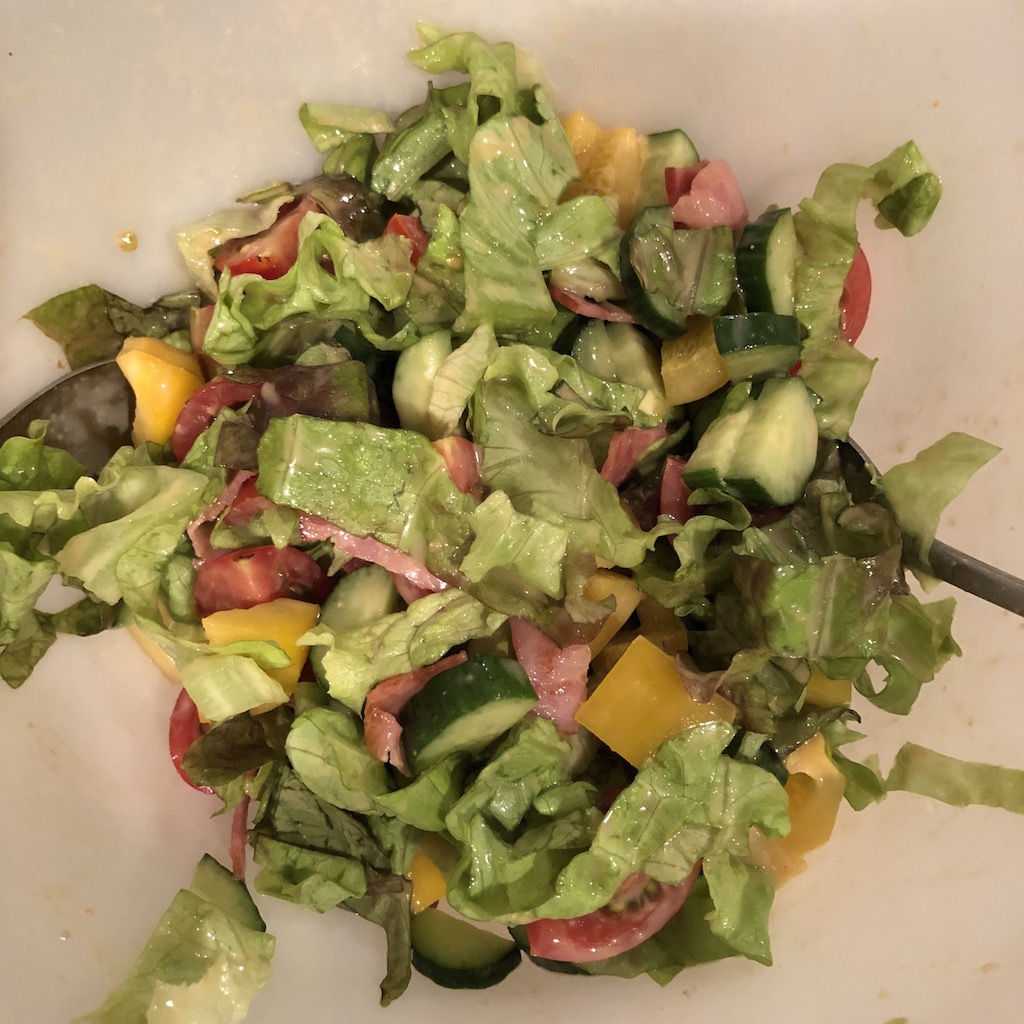 3. Pour dressing to chopped salad, and stir well. Dish up the salad and sprinkle your favorite nuts and white sesame to your liking.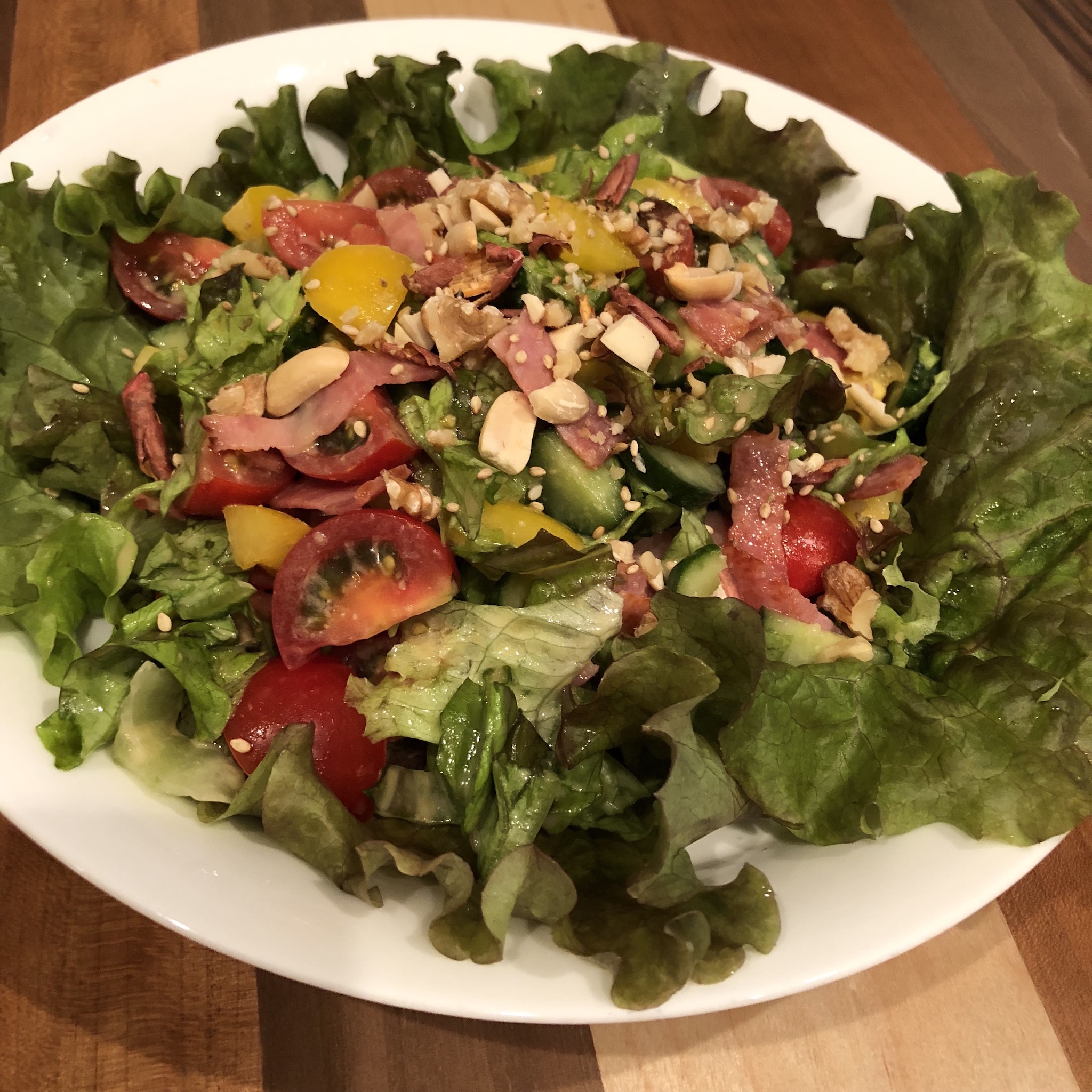 Ready to eat!