For me, miso soup is always good side menu for rice. Rice and miso soup is essential thing for Japanese-style set menu meal. But at the same time, I wanted develop some miso soup menu which goes well with bread.
It has been long time I haven't create SPECIAL miso soup, and today will be new challenge of cooking special miso soup which goes perfect with bread!
The recipe I choose today is "Bisque style miso soup". Bisque is one of French soup that is made out of cream and shellfish (such as shrimp and crab) puree.
French cuisine is not familiar with me at all and sounds little difficult haha. But I'm excited to see if I can make great fusion using miso paste and shrimp. Let's try!
【Recipe (2 servings)】
Ingredients
1 oz miso paste (fermented soybean paste)*1
1 teaspoon dashi granules*2
2.5 oz shrimp
1.5 oz onion, Shredded
2.5 oz tofu
3.5 oz tomato puree
1 teaspoon olive oil (for topping)
A pinch of parsley (for topping)
0.4 cup (100ml) milk
1 cup (250ml) water
*1 Feel free to adjust the amounts of miso paste to your liking.
*2 If miso paste already contains dashi, don't need dashi granules. I use miso paste containig dashi this time.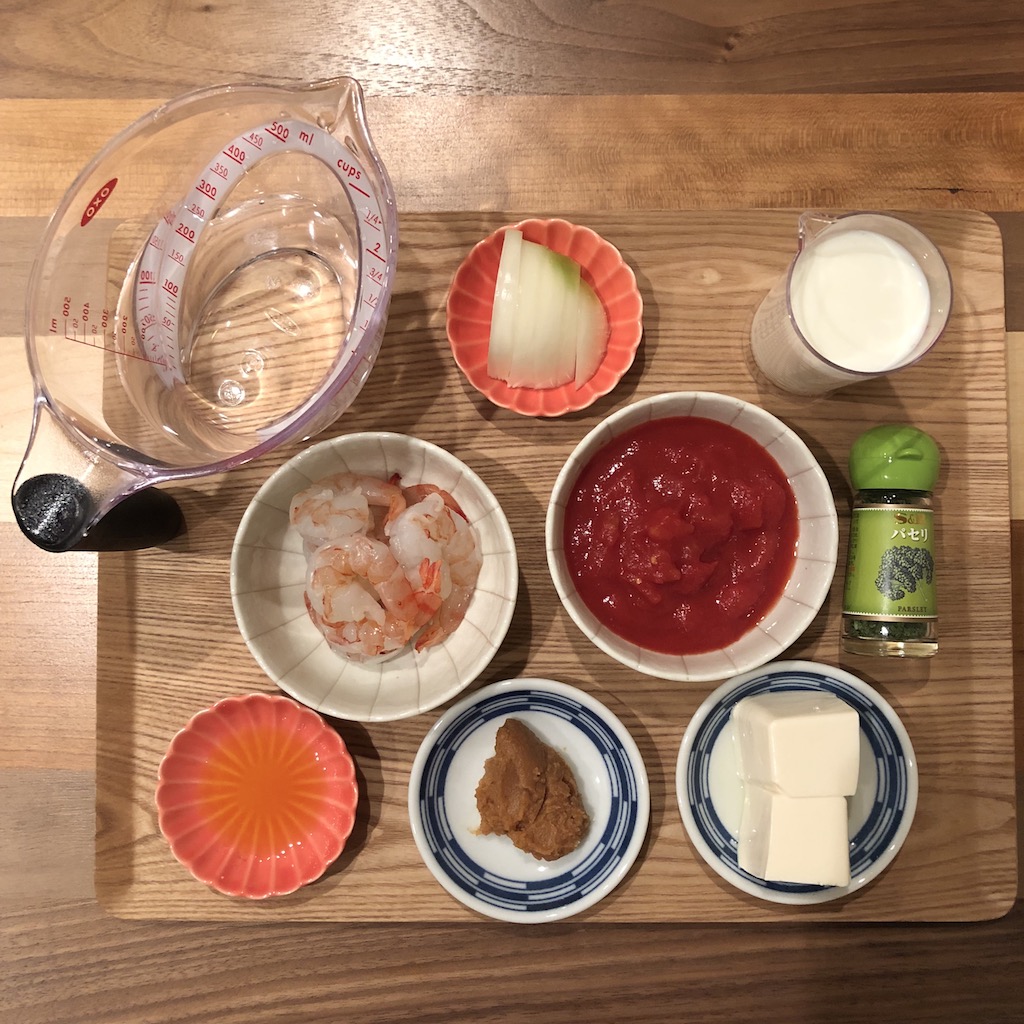 Directions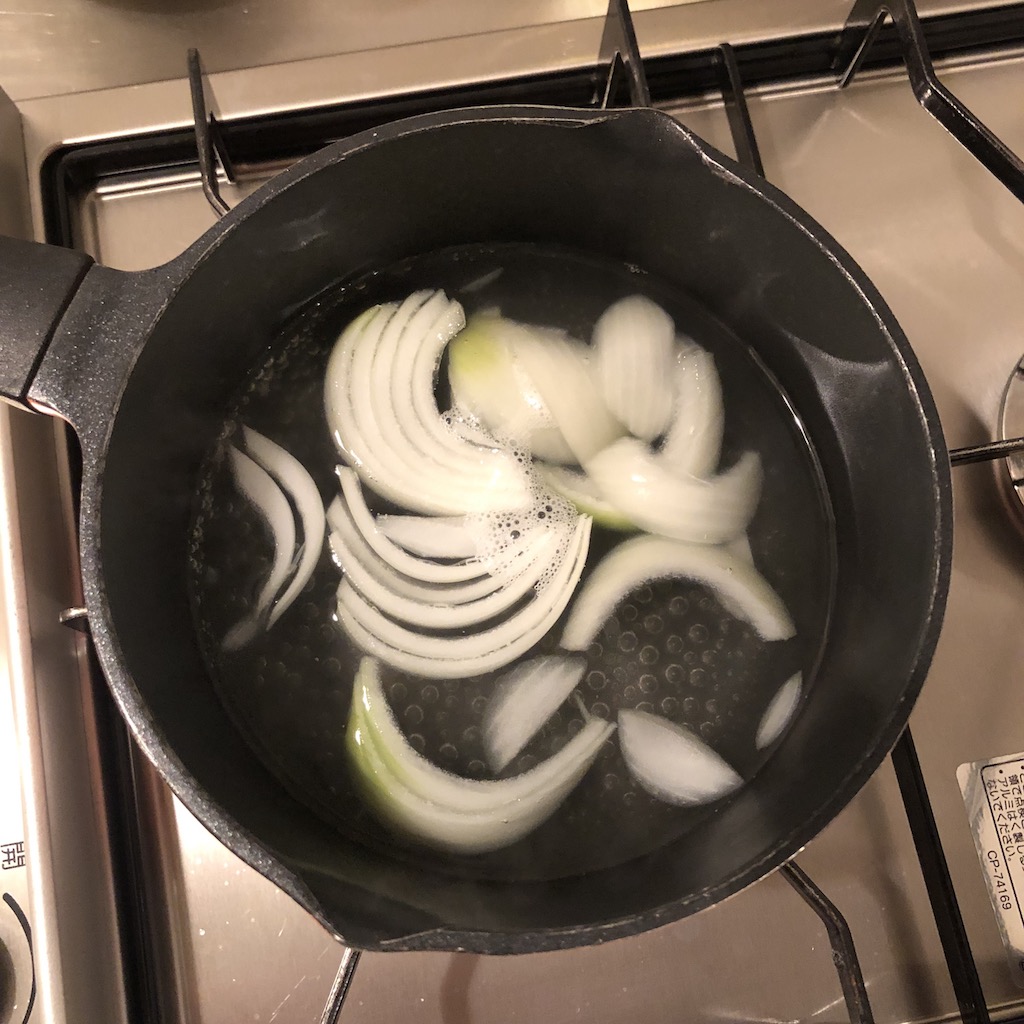 1. Heat water and onion in a saucepan until onions turn translucent.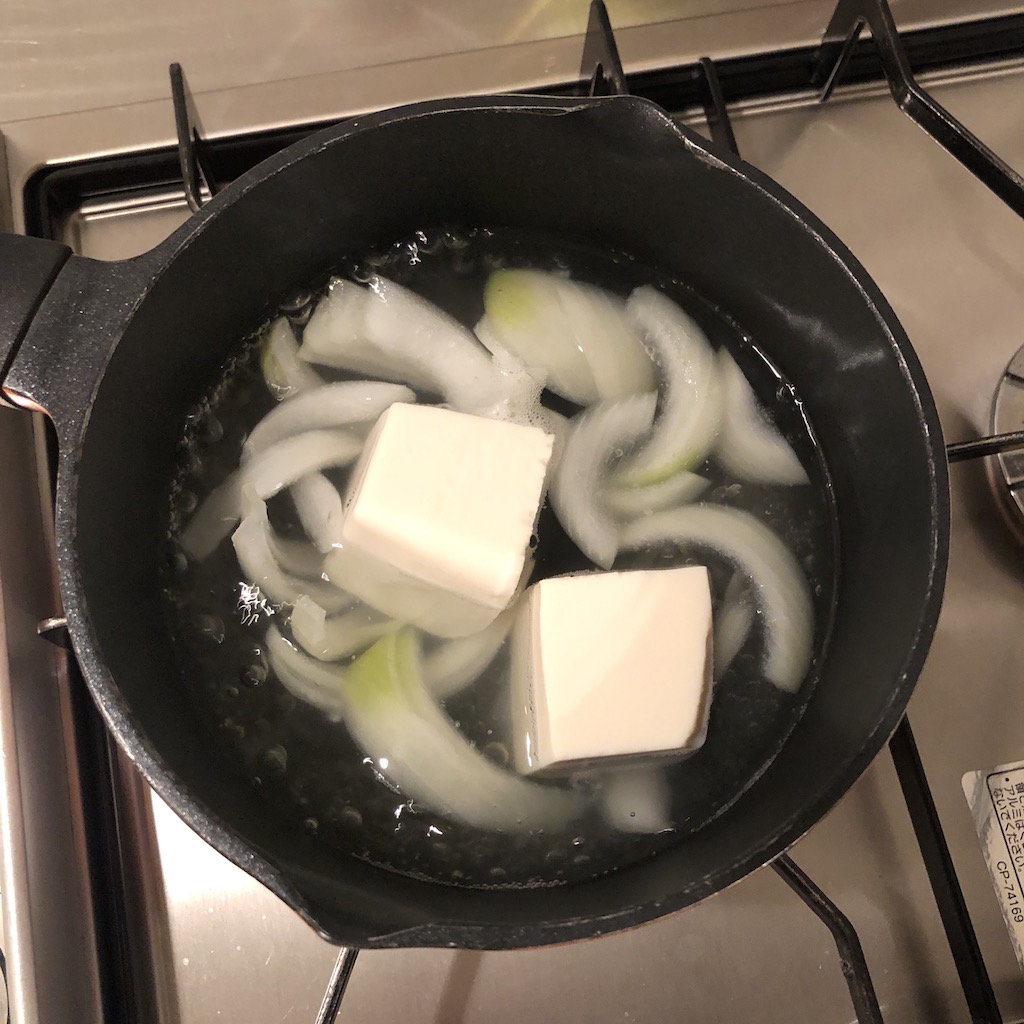 2. Add tofu and dashi granules. Simmer for 1 min.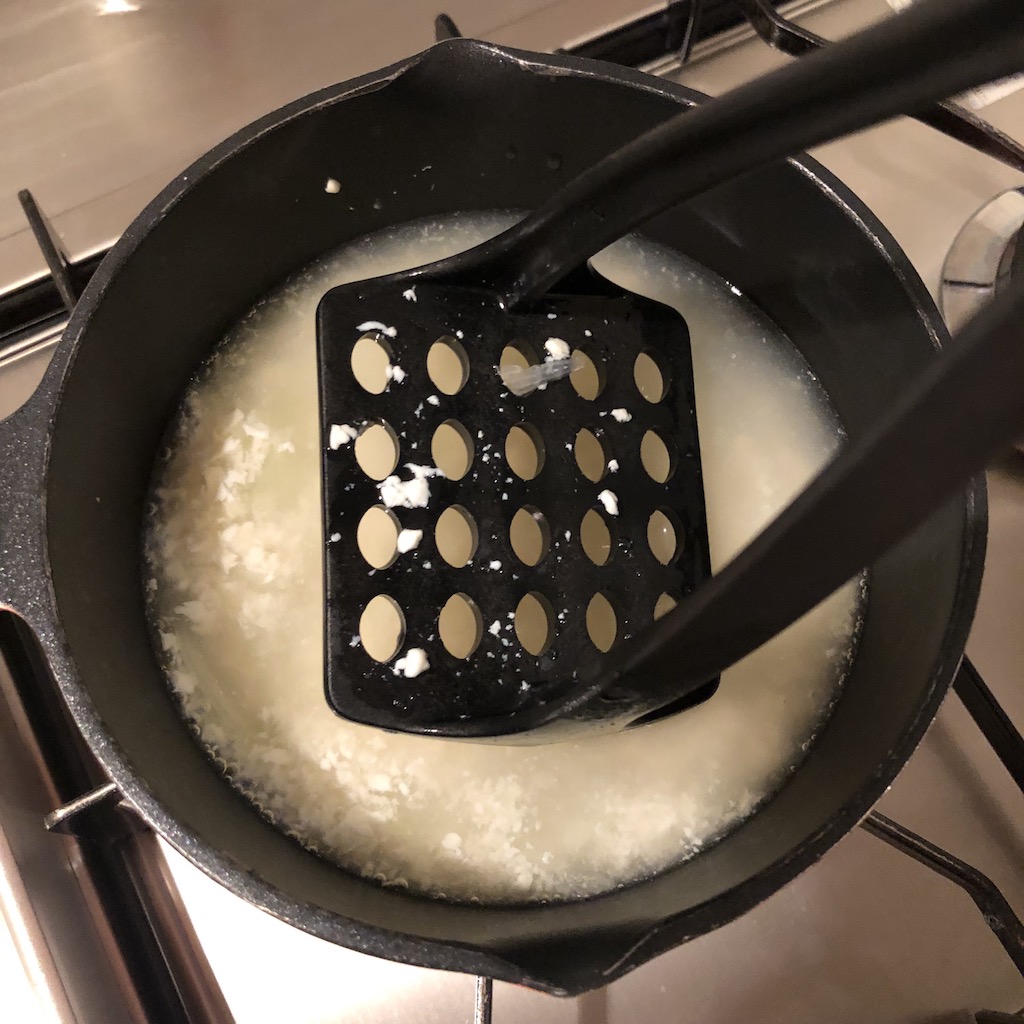 3. Mash onion and tofu in a saucepan.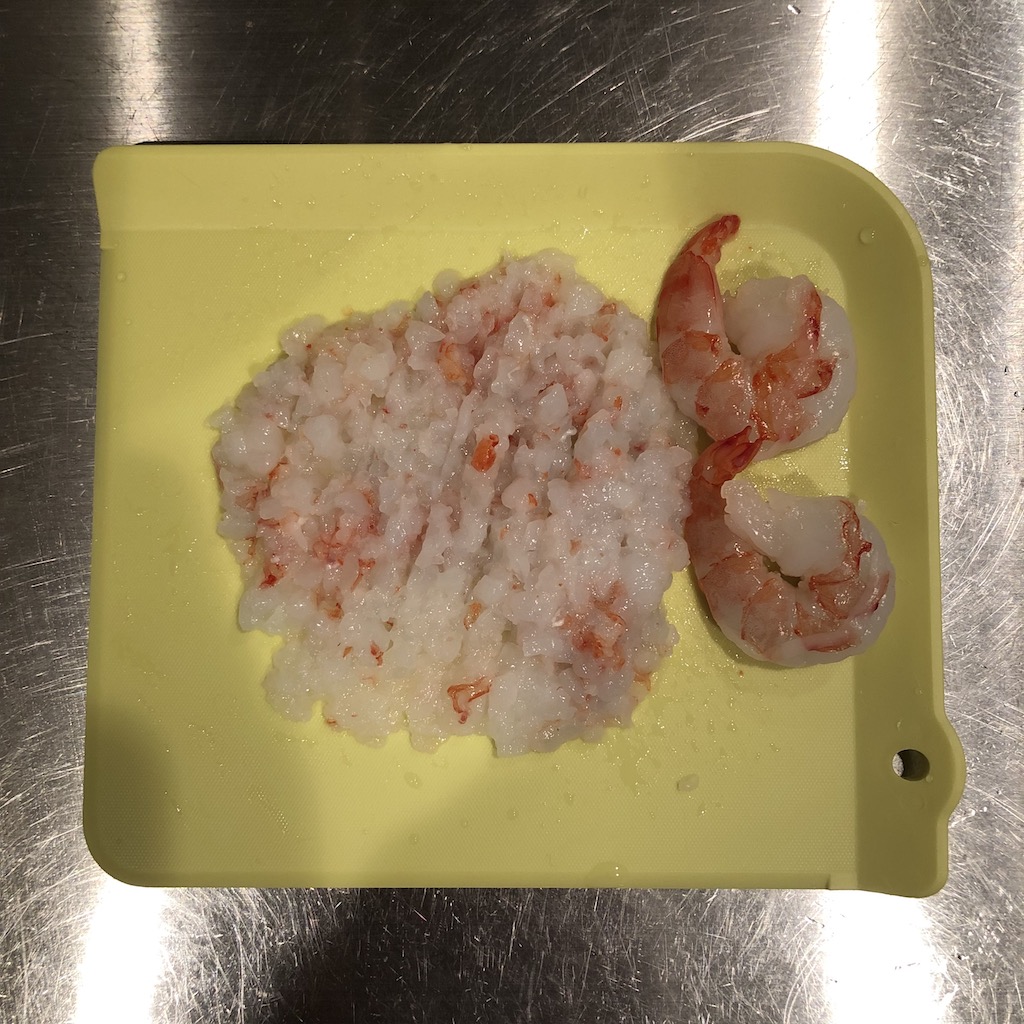 4. Mince shrimp. (Leave 2 shrimp not mincing for topping)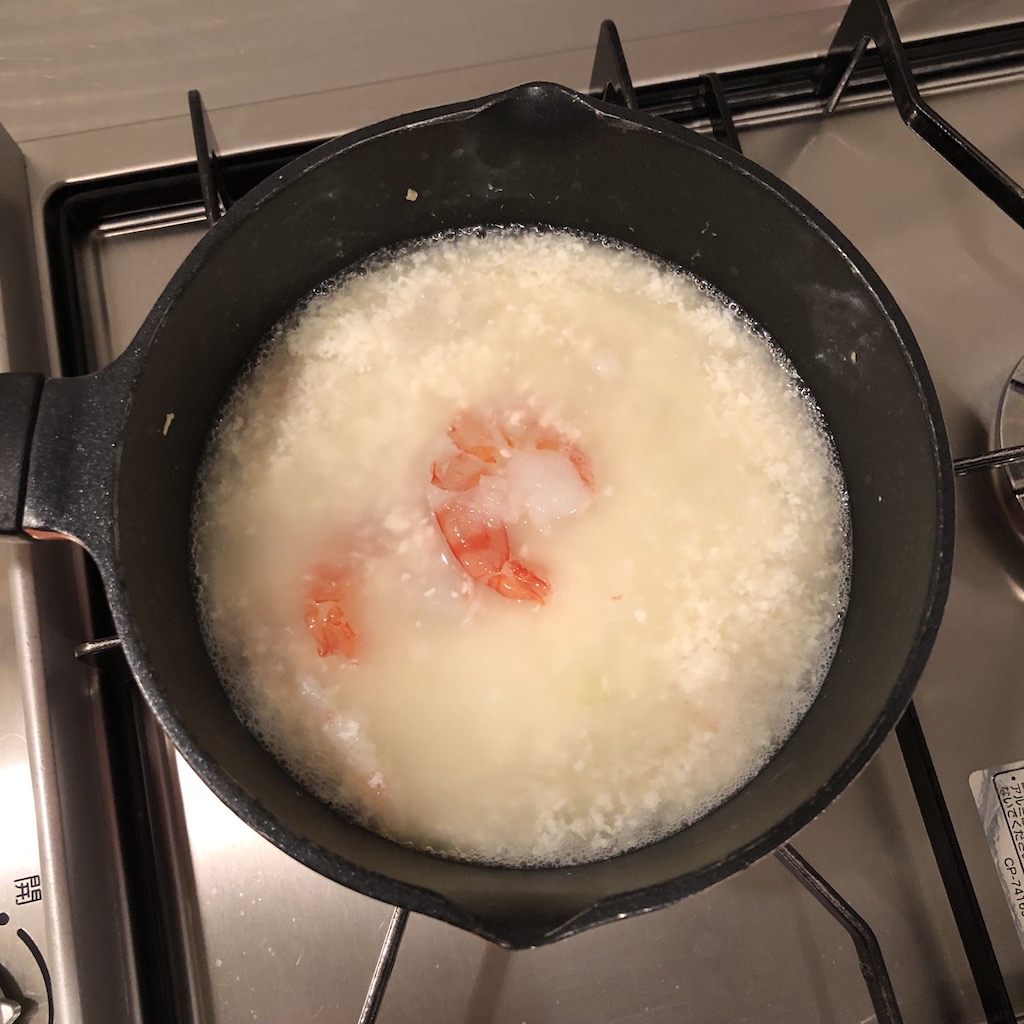 5. Add minced shrimp into mashed onion and tofu. After shrimp is cooked remove topping shrimp.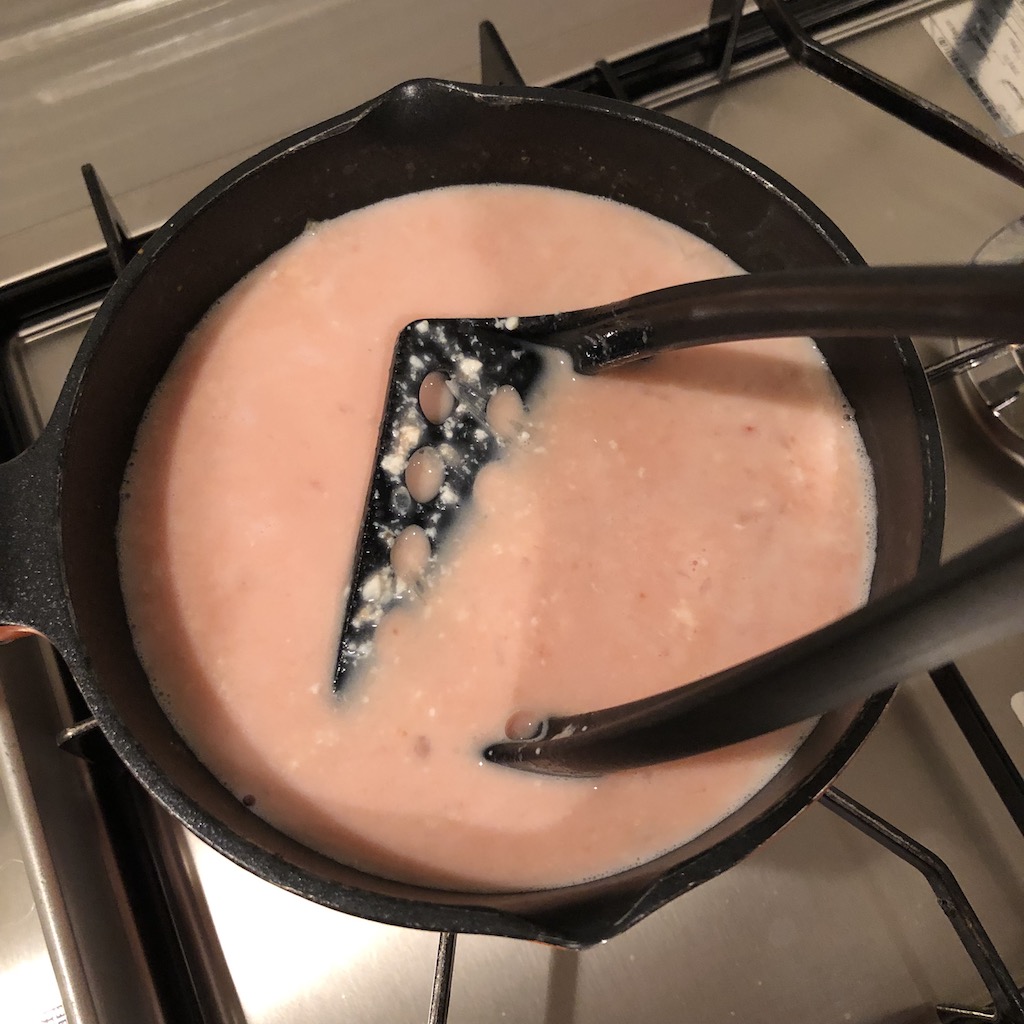 6. Add tomato puree and milk. Mash well again until all ingredients become smaller.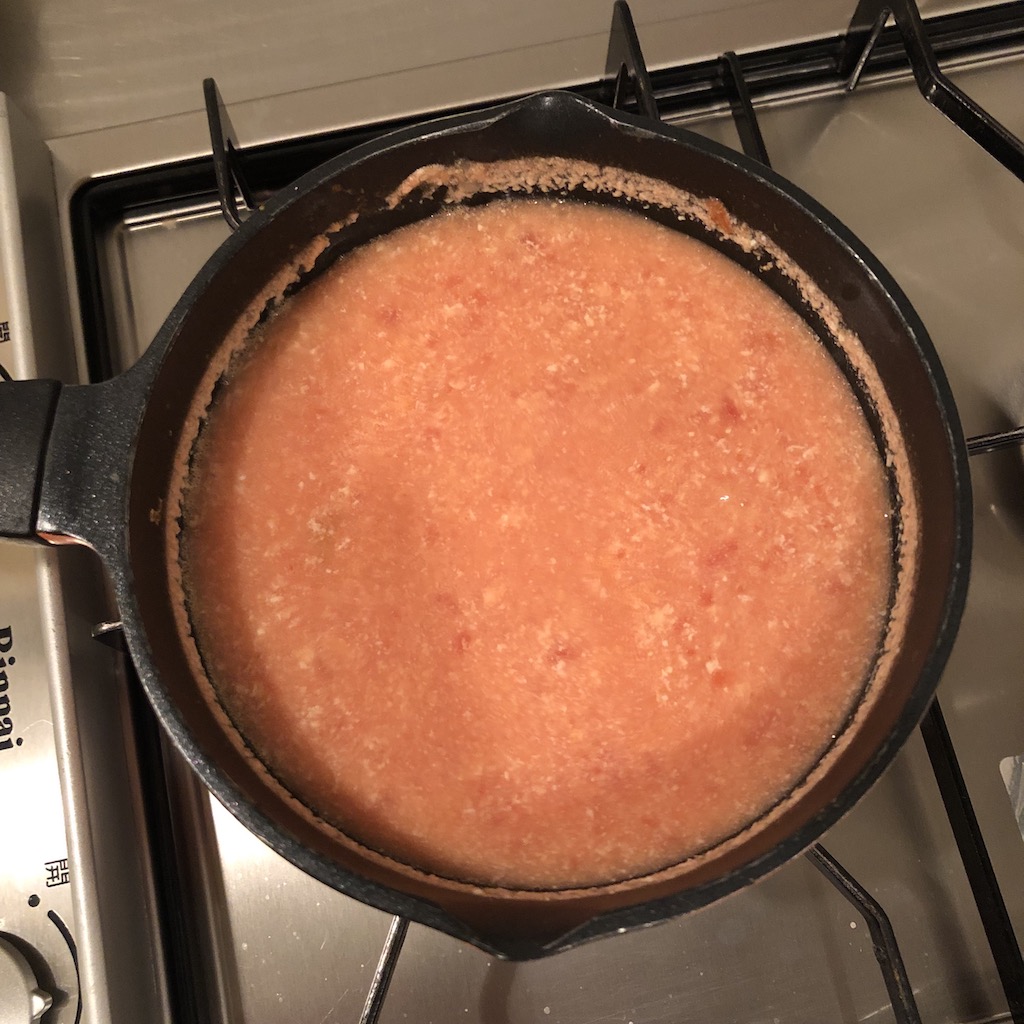 It's better to use blender to make perfect puree, but I don't have it and used masher instead. You can choose any way.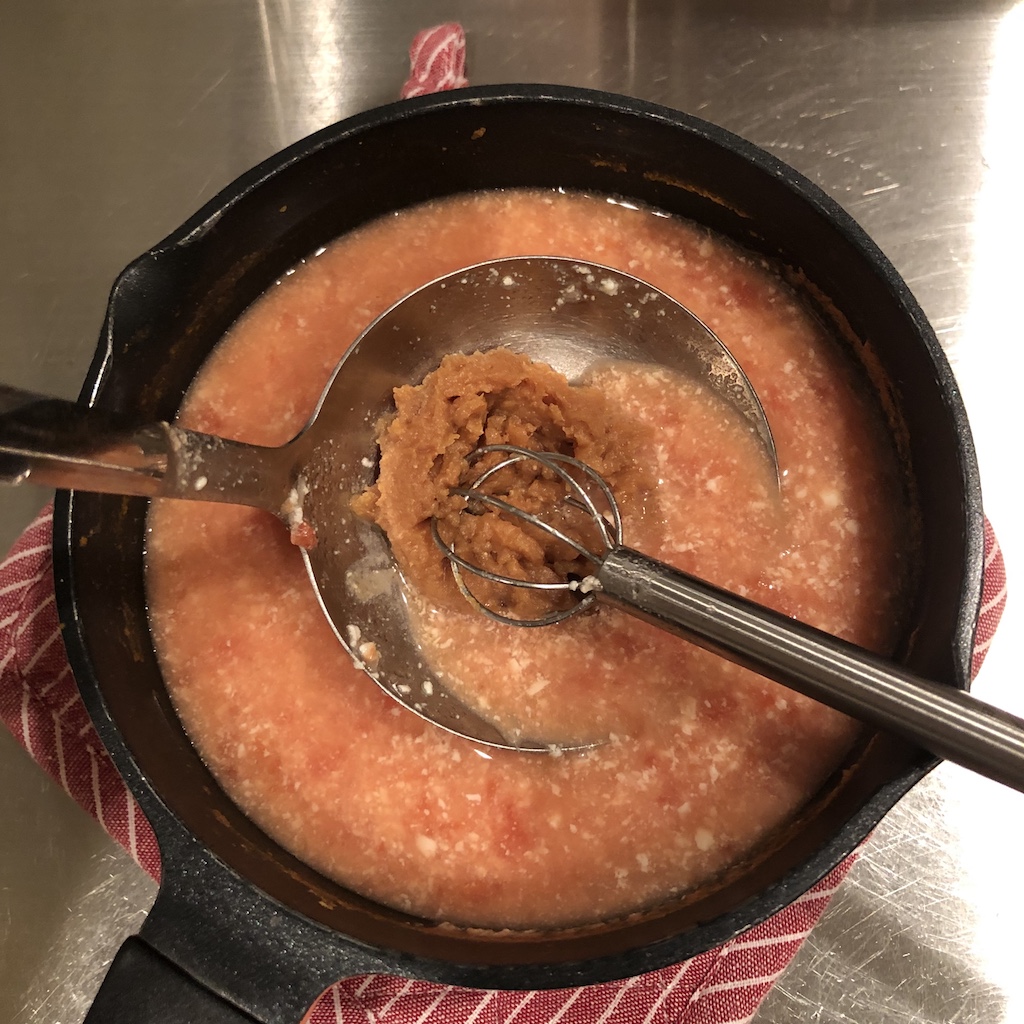 7. Add miso paste and stir until miso has completely melted. Put olive oil and parsley to your liking. (Add salt and pepper if you need).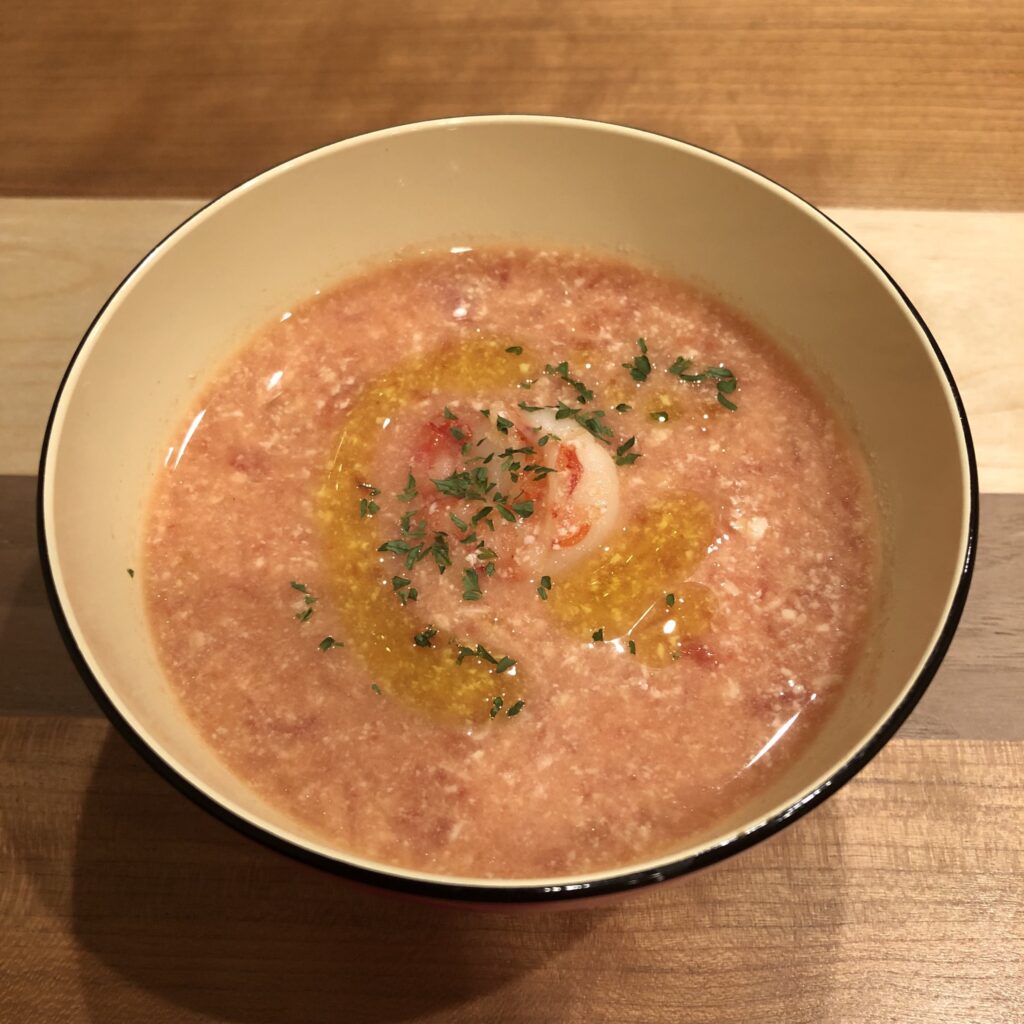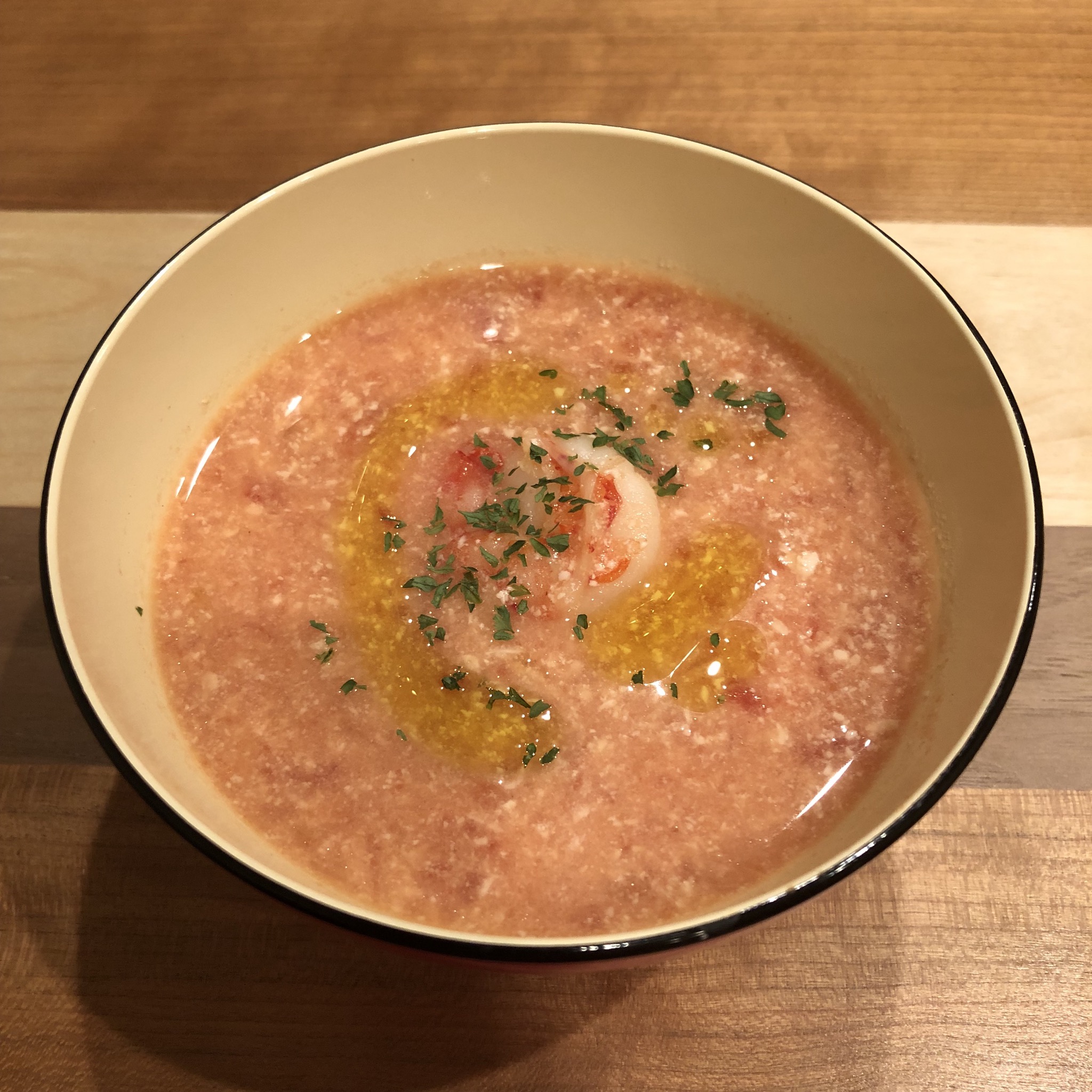 Ready to eat!
You can imagine that I get so tired from mashing so long time haha. But I'm so glad it turned nice and smooth soup.
It tastes AMAZING!!! My husband really surprised that I cooked such a delicious miso soup with shrimp. Of course it was perfectly matched with my favorite bread, focaccia.
I know it doesn't look like miso soup, but yes… it's fantastic collaboration of Japanese miso soup and French soup.
Enjoy your miso soup!