Have you ever been troubled with deciding the menu for dinner?
I think most of you guys have… So do I!
When I plan to cook miso soup (I make the one almost everyday…!), I have to think about "What main dish and side dishes would be nice with today's miso soup?".
For example, if the menu is Japanese-style meal, traditional miso soup will be very good with it. And if it's dinner with bread instead of rice, milk miso soup will matches very well.
How about Chinese cuisine? Sometimes I cook fried rice and dumplings for dinner.
So let me try to cook exceptional miso soup which goes perfect with Chinese dinner today!
【Recipe (2 servings)】
Ingredients
1 oz miso paste (fermented soybean paste)*1
1 teaspoon dashi granules*2
1 oz shiitake mushrooms, Sliced
1.5 oz celery, Shredded
0.3 oz ginger, Shredded
1/2 teaspoon ground garlic
1 teaspoon chili oil
1.7 cups (400ml) water
*1 Feel free to adjust the amounts of miso paste to your liking.
*2 If miso paste already contains dashi, don't need dashi granules. I use miso paste containig dashi this time.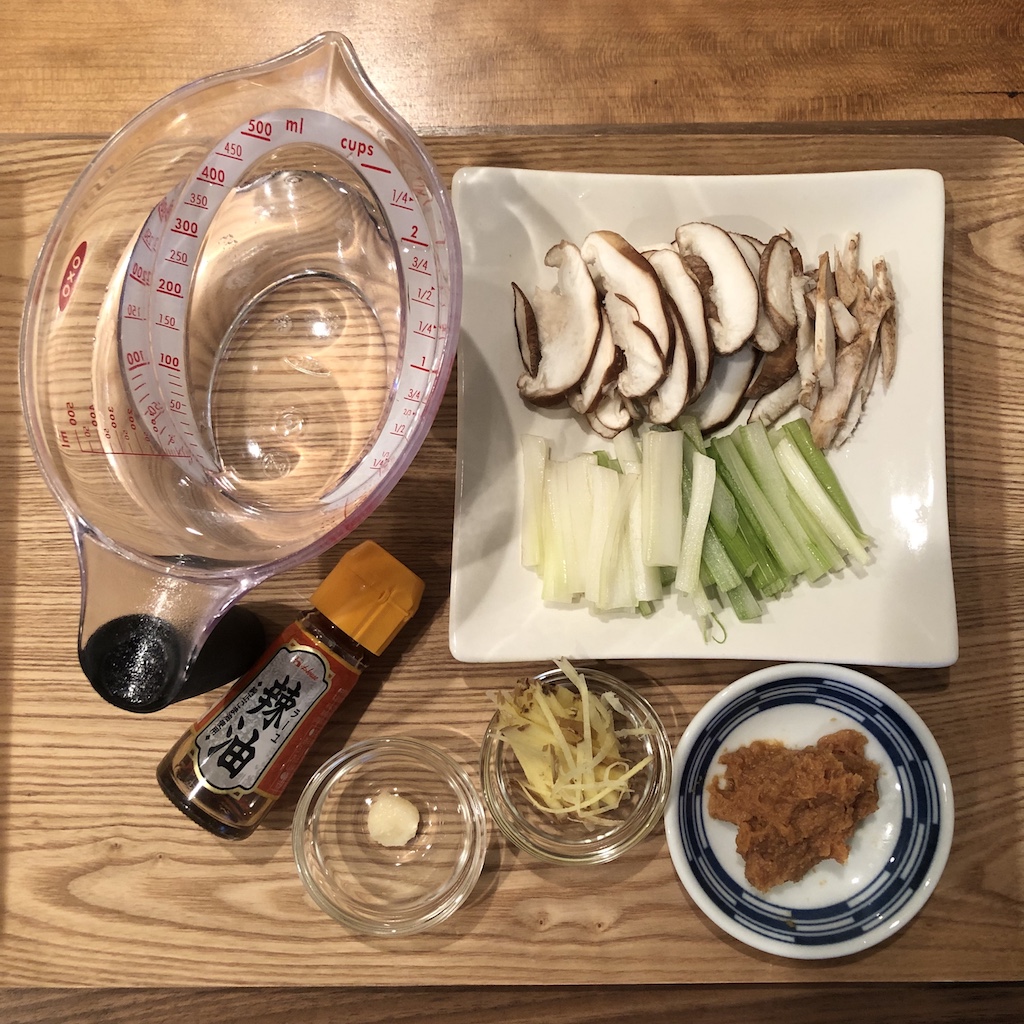 Directions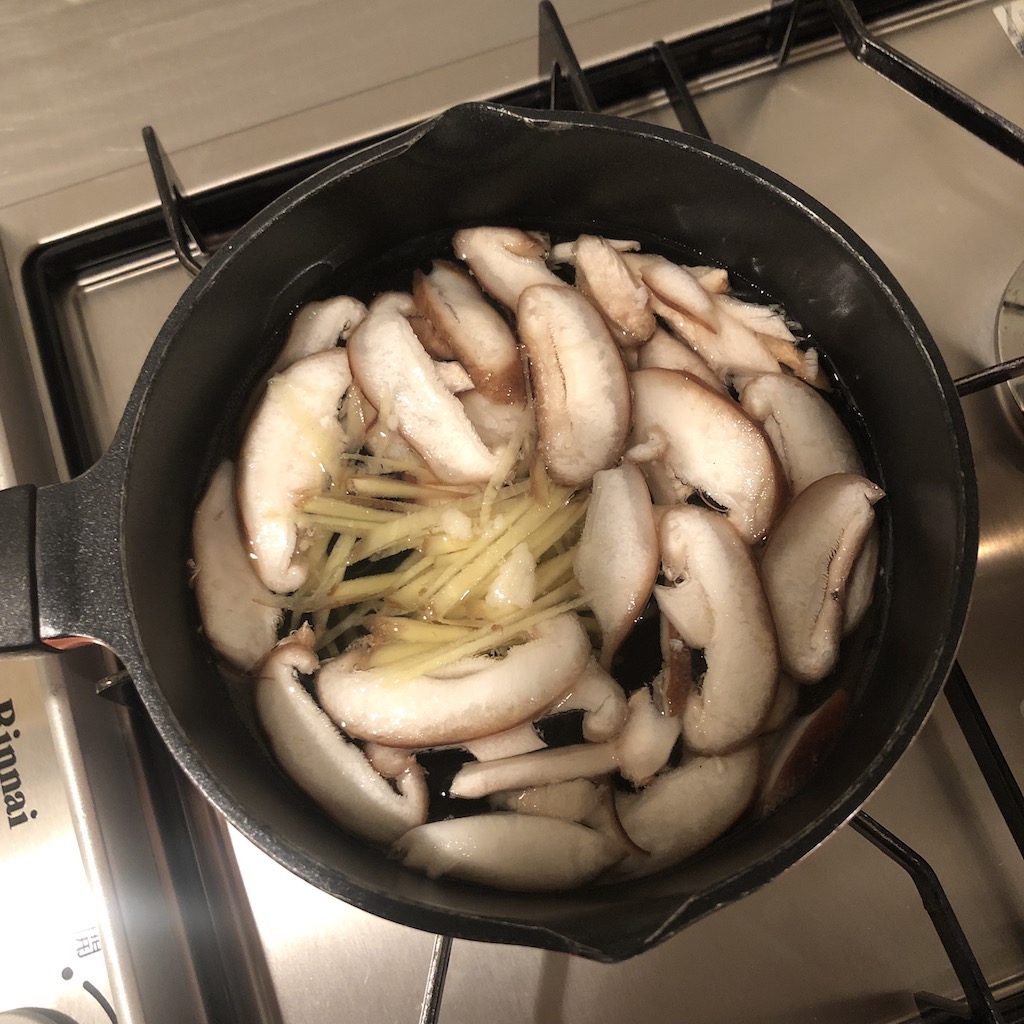 1. Heat water, shiitake mushrooms, ginger, and ground garlic in a saucepan for 3 min.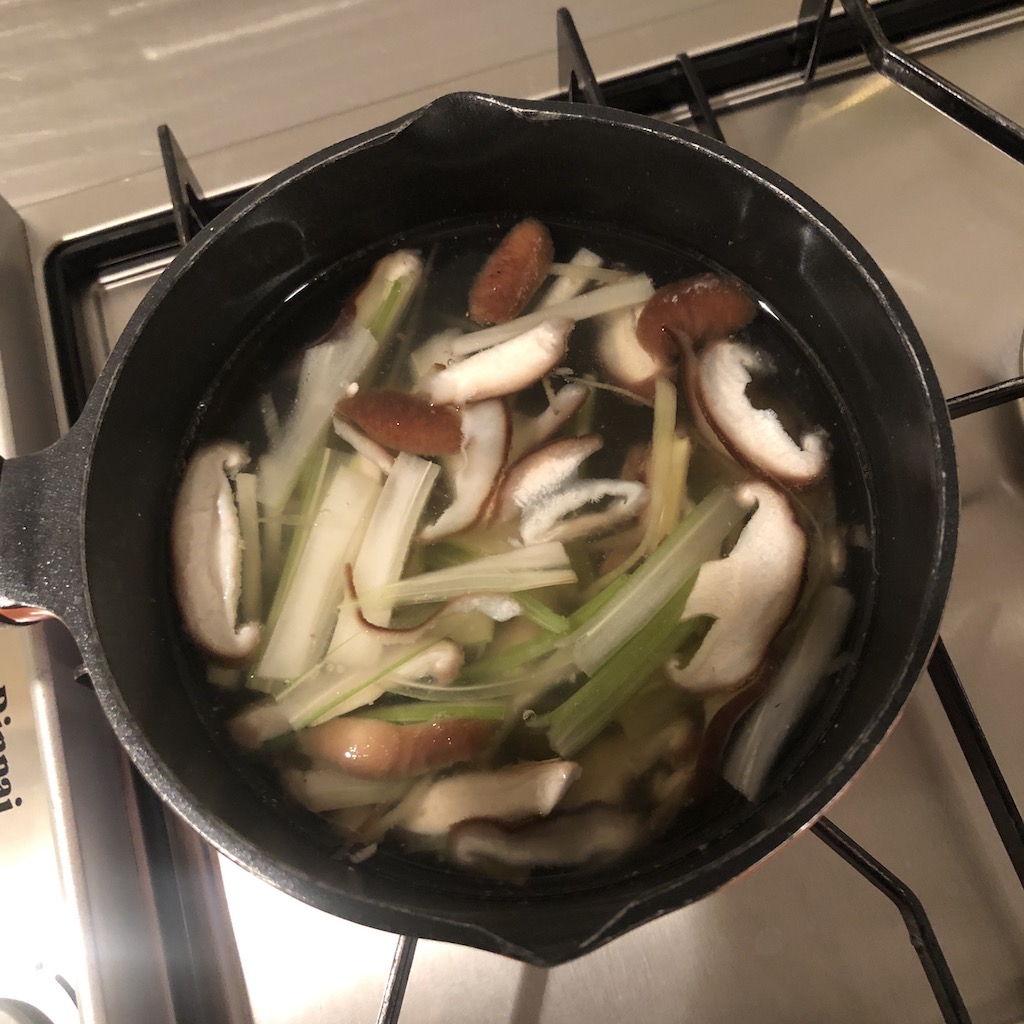 2. Add celery and dashi granules, and simmer again for 1 min. Then remove from heat.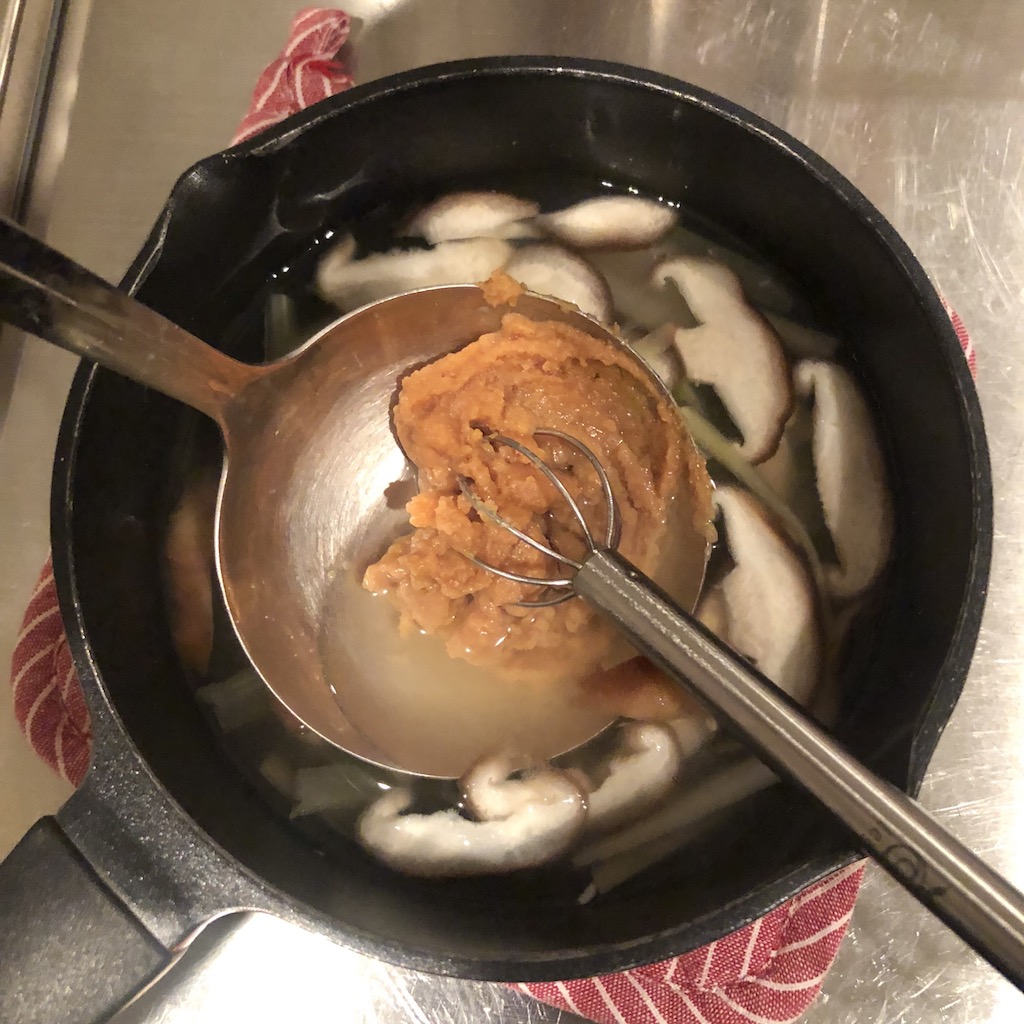 3. Add miso paste and stir until miso is completely melted. Pour chili oil to your liking.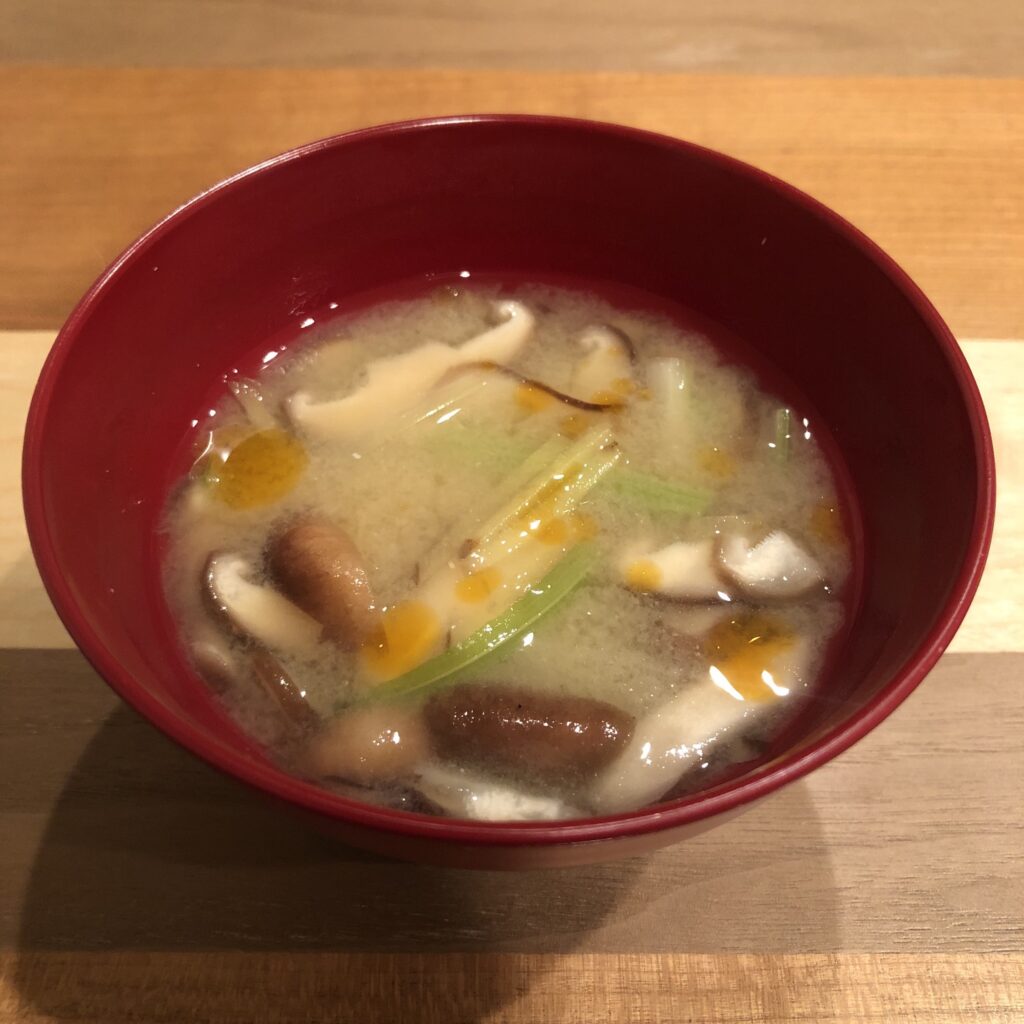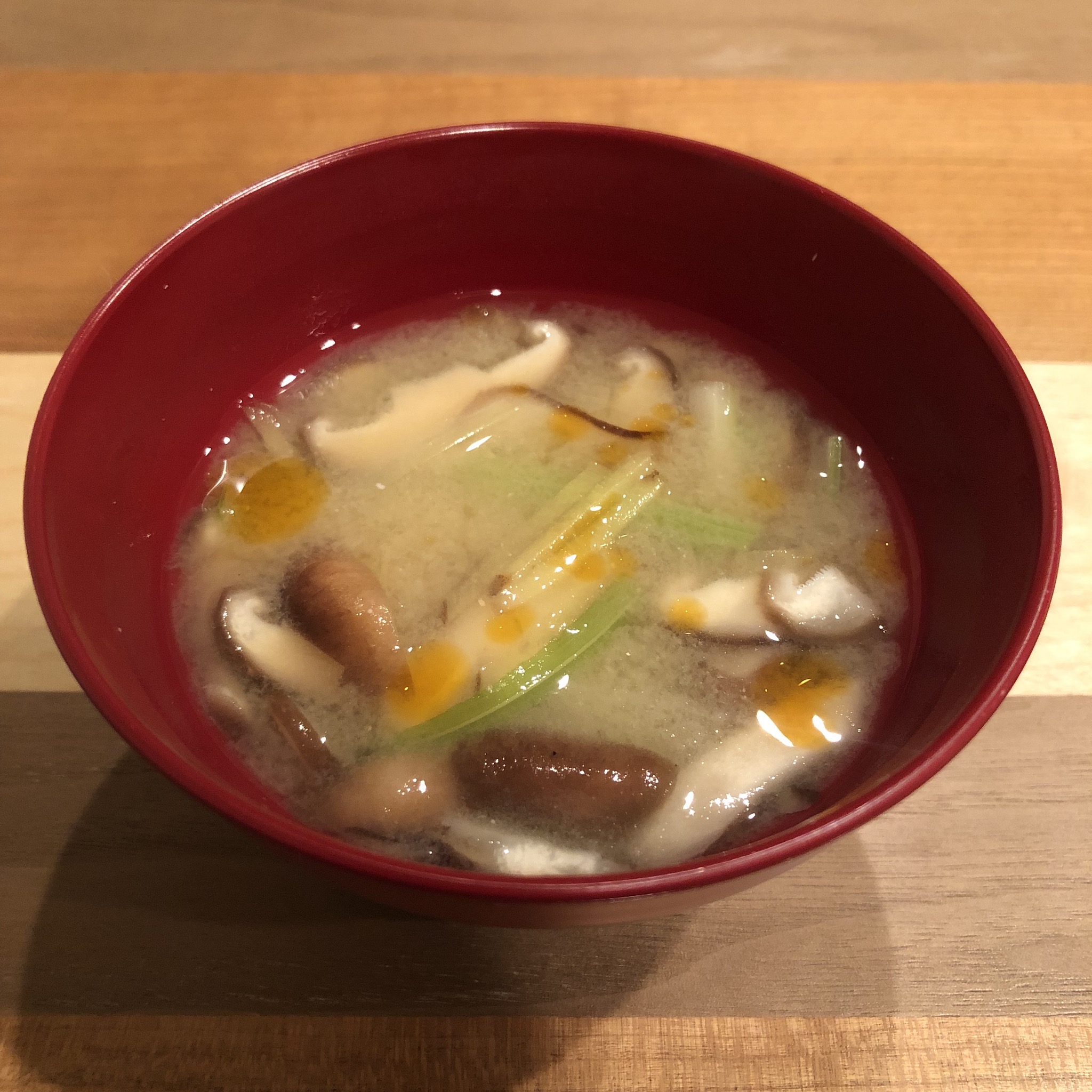 Ready to eat!
Did you know that ginger goes so well with miso soup?
Although the main material for today's recipe are shiitake mushrooms and celery, I think ginger is the most powerful item.
You may feel ginger is very hot, but it makes your body warm and energetic.
Finally I arrived the best miso soup that matches very well Chinese cuisine!
Enjoy your miso soup!