Do you like codfish?
I think a lot of people in the world love fish and chips. haha
I know crispy deep-fried codfish is the best!
Although some deep-fried dish is very popular, codfish is more likely to used for simmered or pot dish in Japan.
I remember my mom often put codfish into hot pot: a big Japanese stew. Codfish become nicely soft in simple soy sauce soup and so delicious!
Even though I used many kind of fish cake for making miso soup so far, using fish is only second time…
Let's see if white fish is going to be great with miso paste.
【Recipe (2 servings)】
Ingredients
1 oz miso paste (fermented soybean paste)*1
1 teaspoon dashi granules*2
5 oz cod, Cut into bite-sized
4 oz Chinese cabbage, Chopped
1.7 cups (400ml) water
*1 Feel free to adjust the amounts of miso paste to your liking.
*2 If miso paste already contains dashi, don't need dashi granules. I use miso paste containig dashi this time.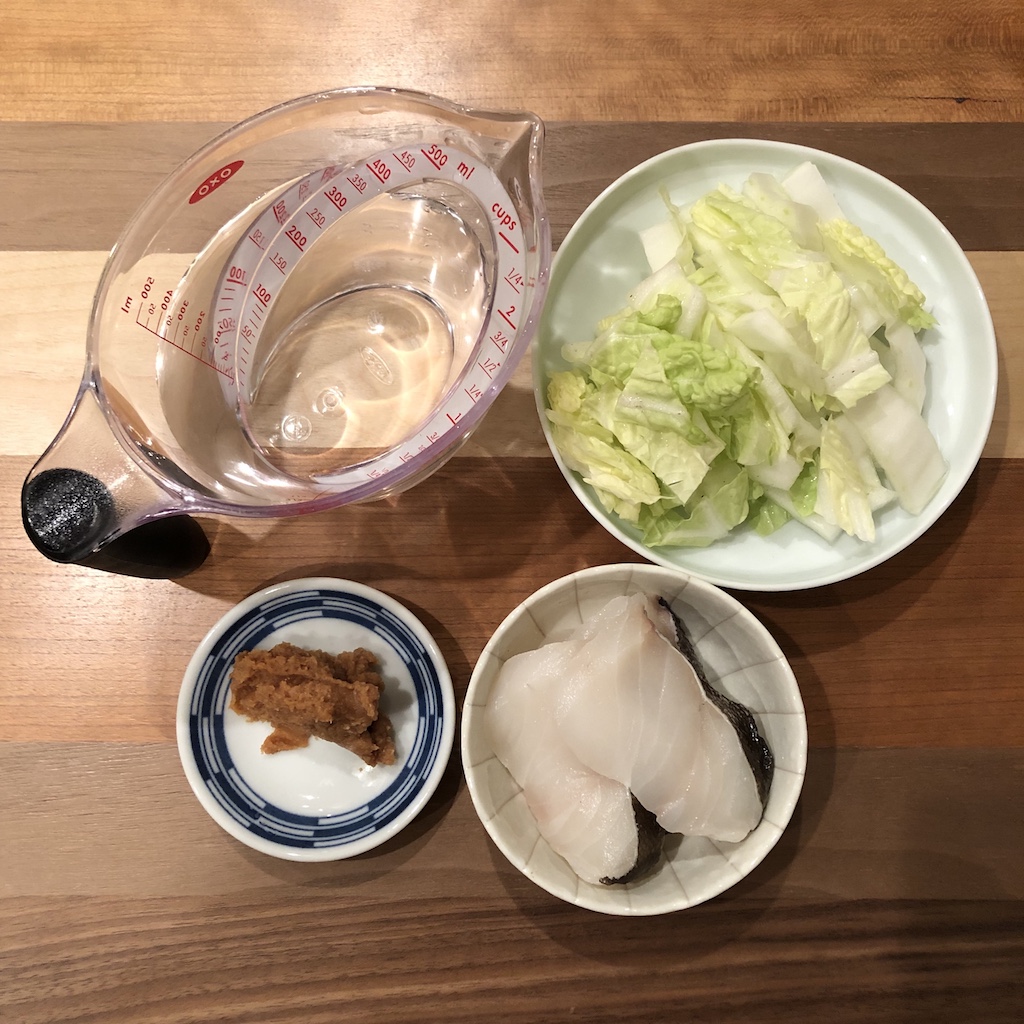 Directions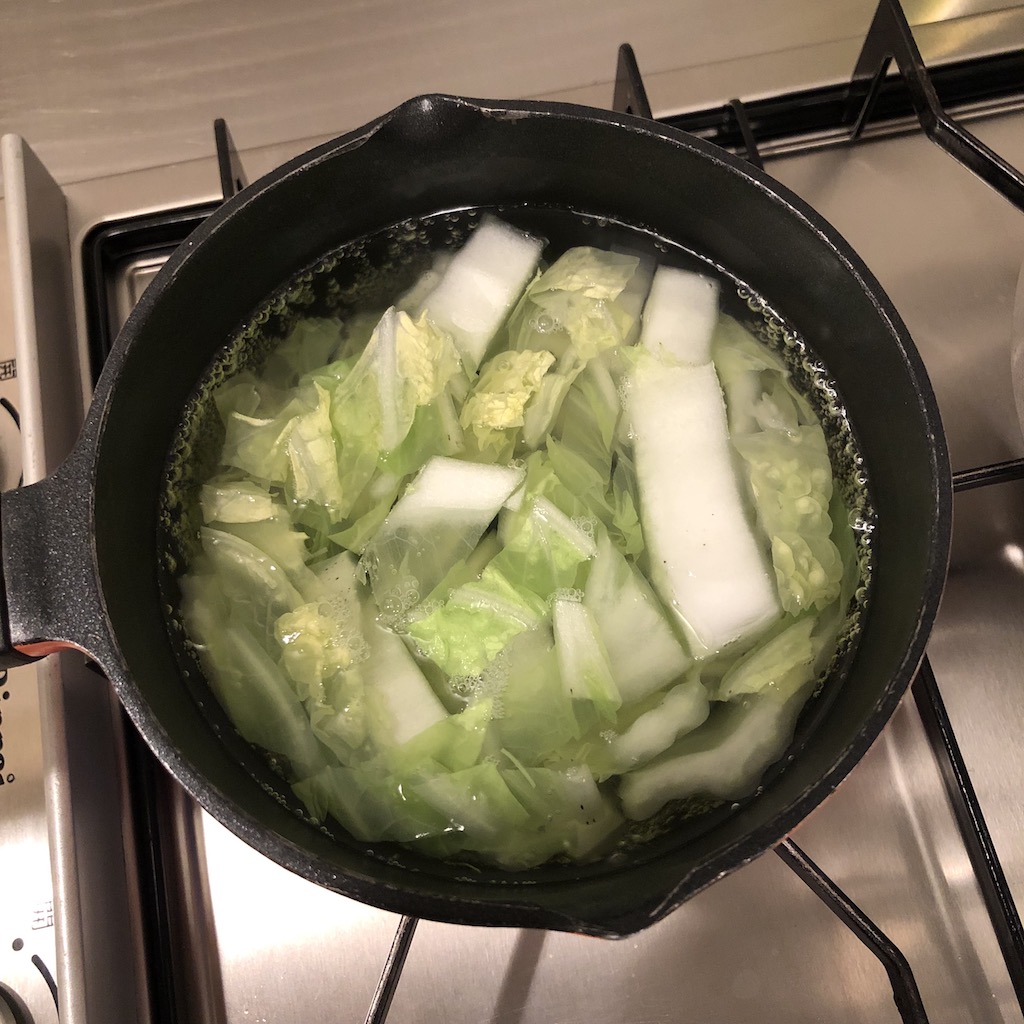 1. Heat Chinese cabbage with boiled water in a saucepan for 3 min.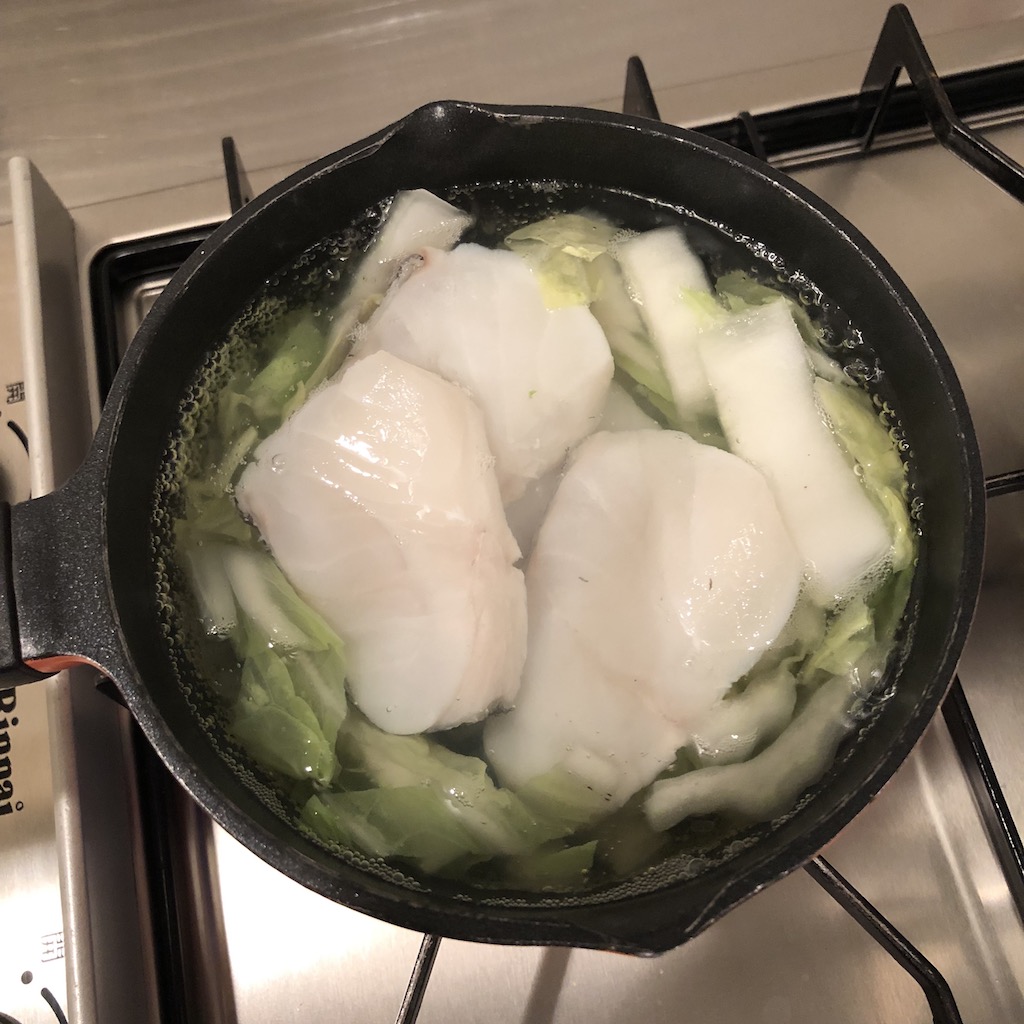 2. Add codfish and dashi granules. Simmer for another 3 min. Then remove from heat.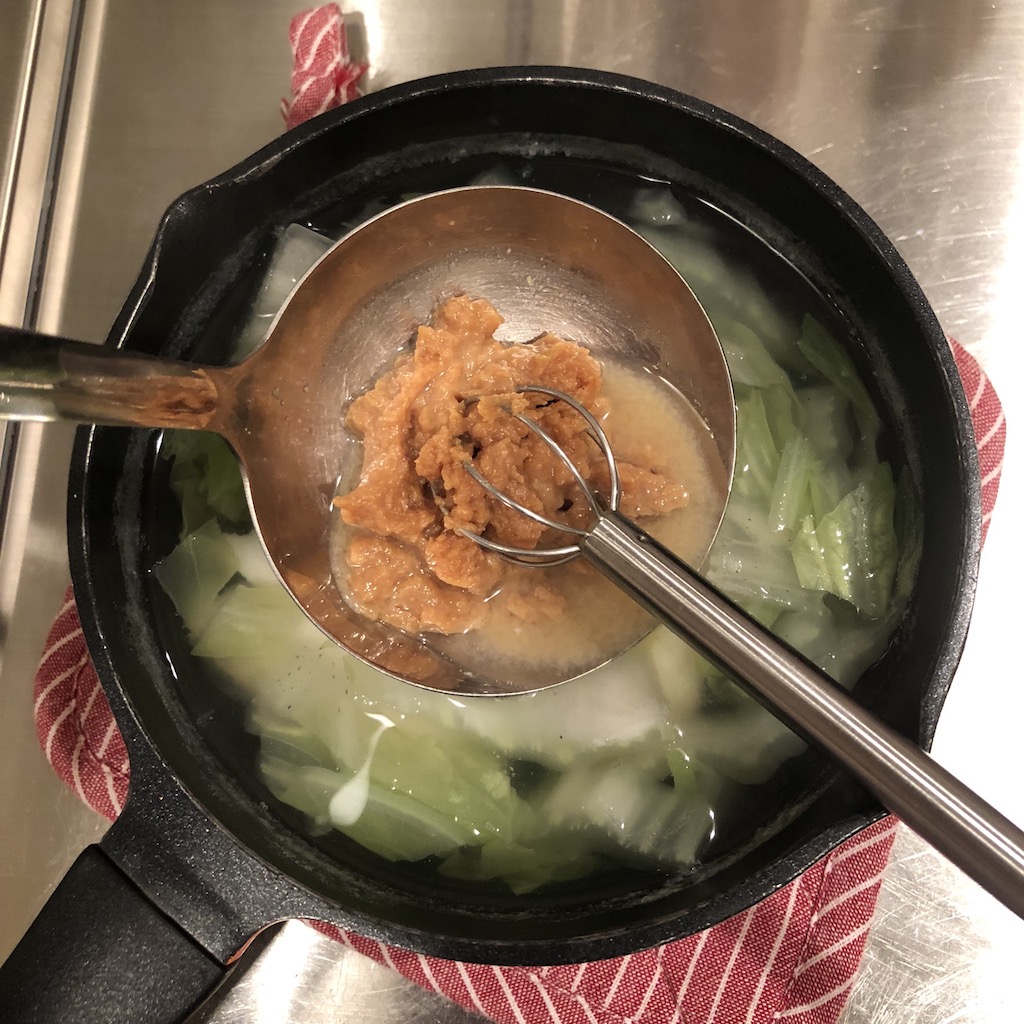 3. Add miso paste and stir until miso is completely melted.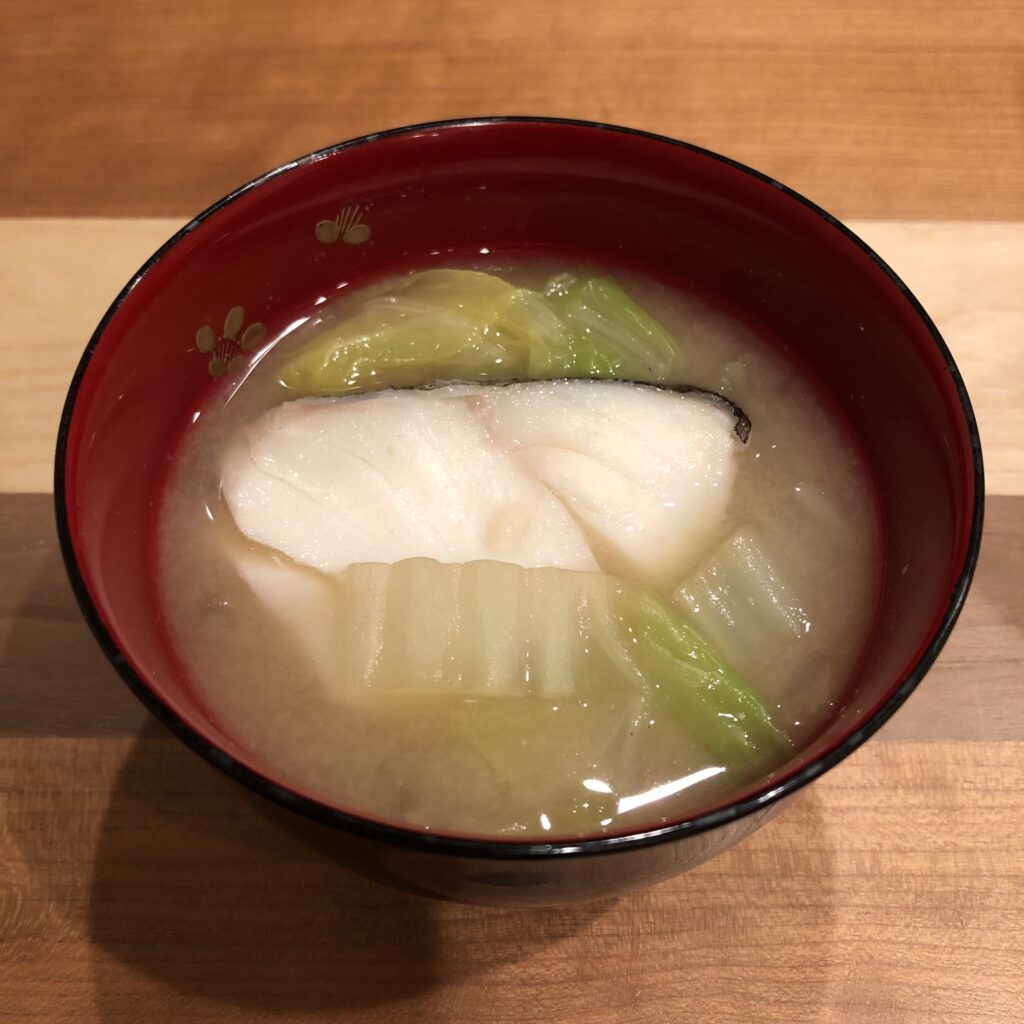 Ready to eat!
Miso paste always makes ingredients even more delicious, and codfish is no exception.
Soft and nice codfish in the soup matches very well with sweet Chinese cabbage.
If you have leftover white fish, please try to use it for miso soup!
Enjoy your miso soup!