As I learned from making more than 80 miso soup recipes, milk and miso are one of the best combination.
I would like to adopt this into today's recipe.
Pasta is my favorite menu for lunch because it's easy, quick, and delicious!
But sometimes it's tough to cook it at a wide variety because I make pasta 2 or 3 days a week…
On those occasions, milk pasta saves me!
Perhaps some people think heavy cream is crucial for cream pasta, but milk and miso can create absolutely delicious cream sauce too.
I guess it's also lower calorie and good for your body.
Miso is savory but at the same time it makes pasta so mild and gives rich flavor.
Please enjoy this new type of cream pasta!
【Recipe (2 servings)】
Ingredients
6 oz onion, Shredded
3.5 oz zucchini, Thinly Sliced
1 oz bacon, Sliced
●5 oz pasta
●1 tablespoon salt
■1 tablespoon miso paste (fermented soybean paste)
■2 tablespoons white wine
■1 tablespoon butter
■1 tablespoon sugar*1
■1 tablespoon parmesan cheese
■1/2 teaspoon chicken stock granule (cube)
■0.8 cups (200ml) milk
black pepper (for topping)
*1 This amount of sugar makes the pasta sauce comparatively sweet. If you don't like sweet, please use less sugar or sprinkle more black pepper as topping.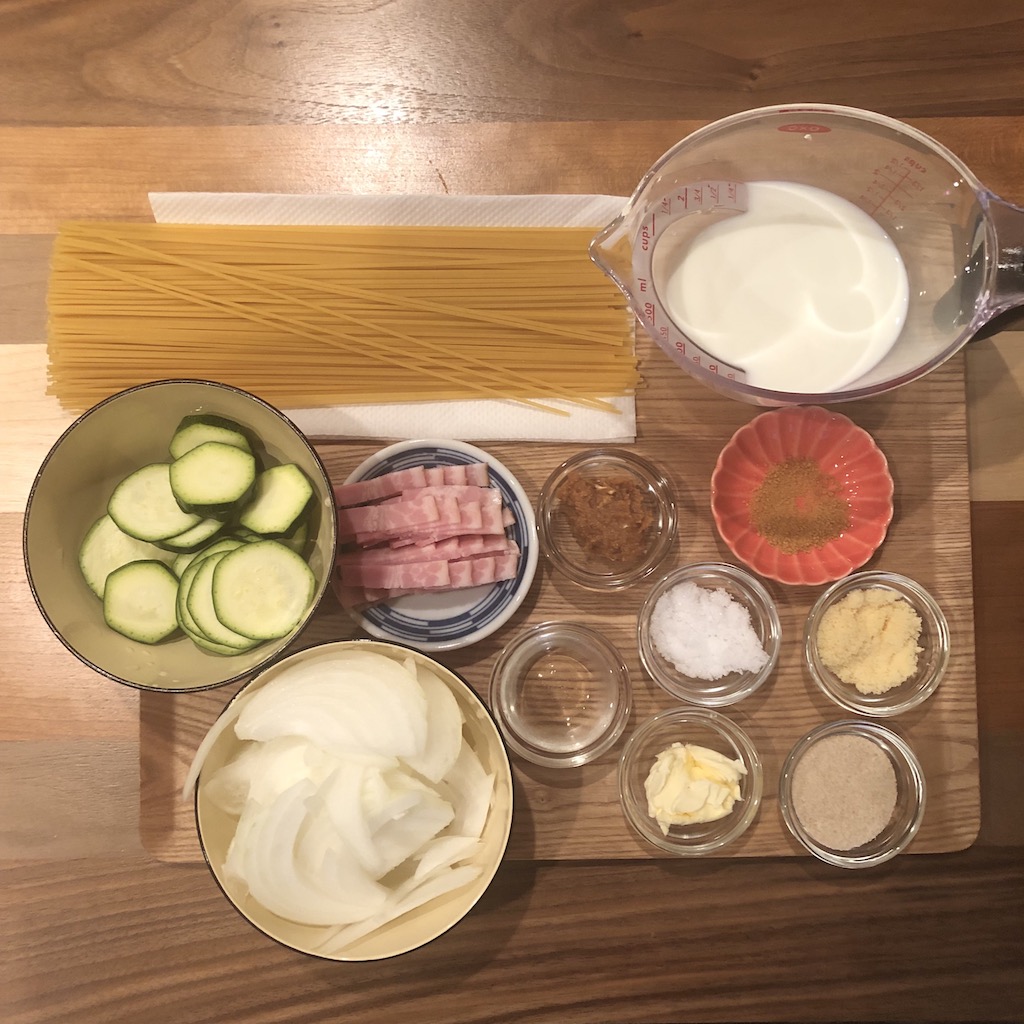 Directions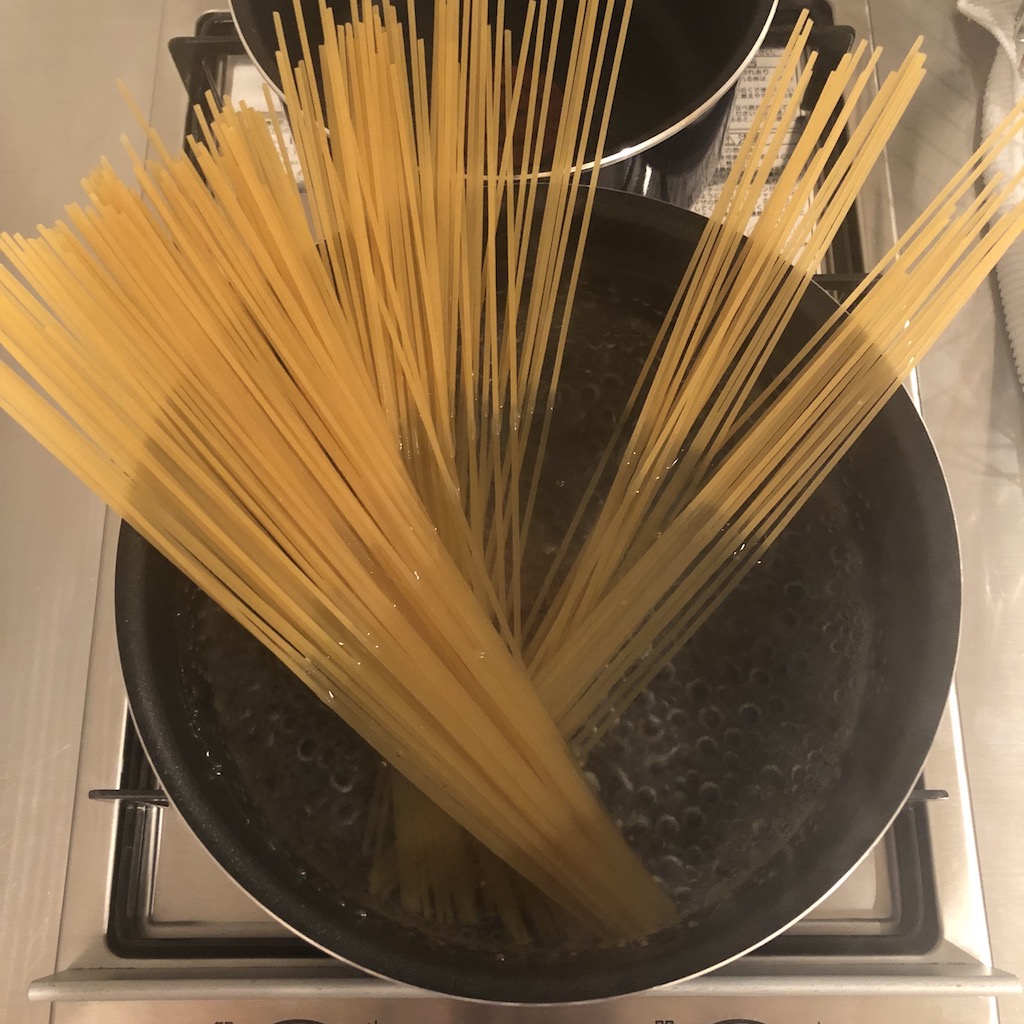 1. Prepare ●. Boil pasta with salt according to the package, and drain well.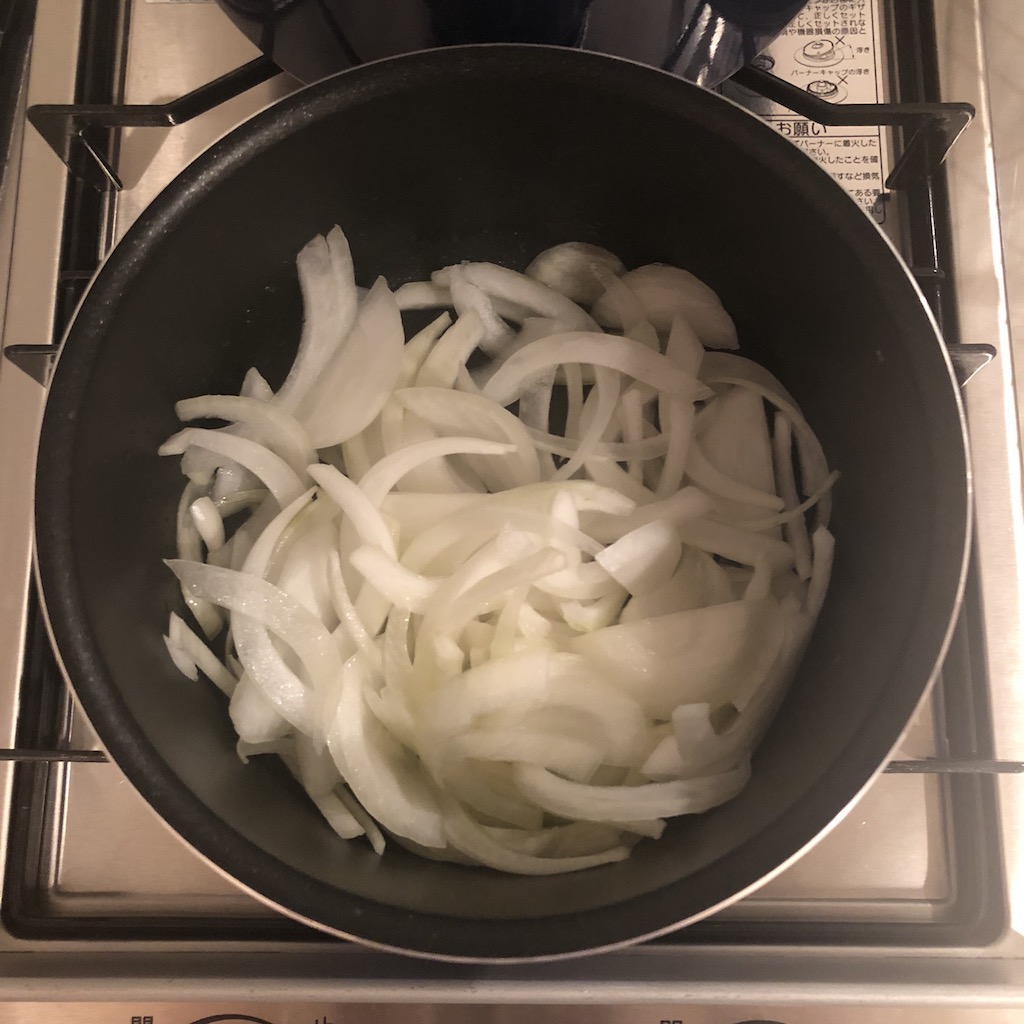 2. Put oil in a pan, and stir-fry onion first.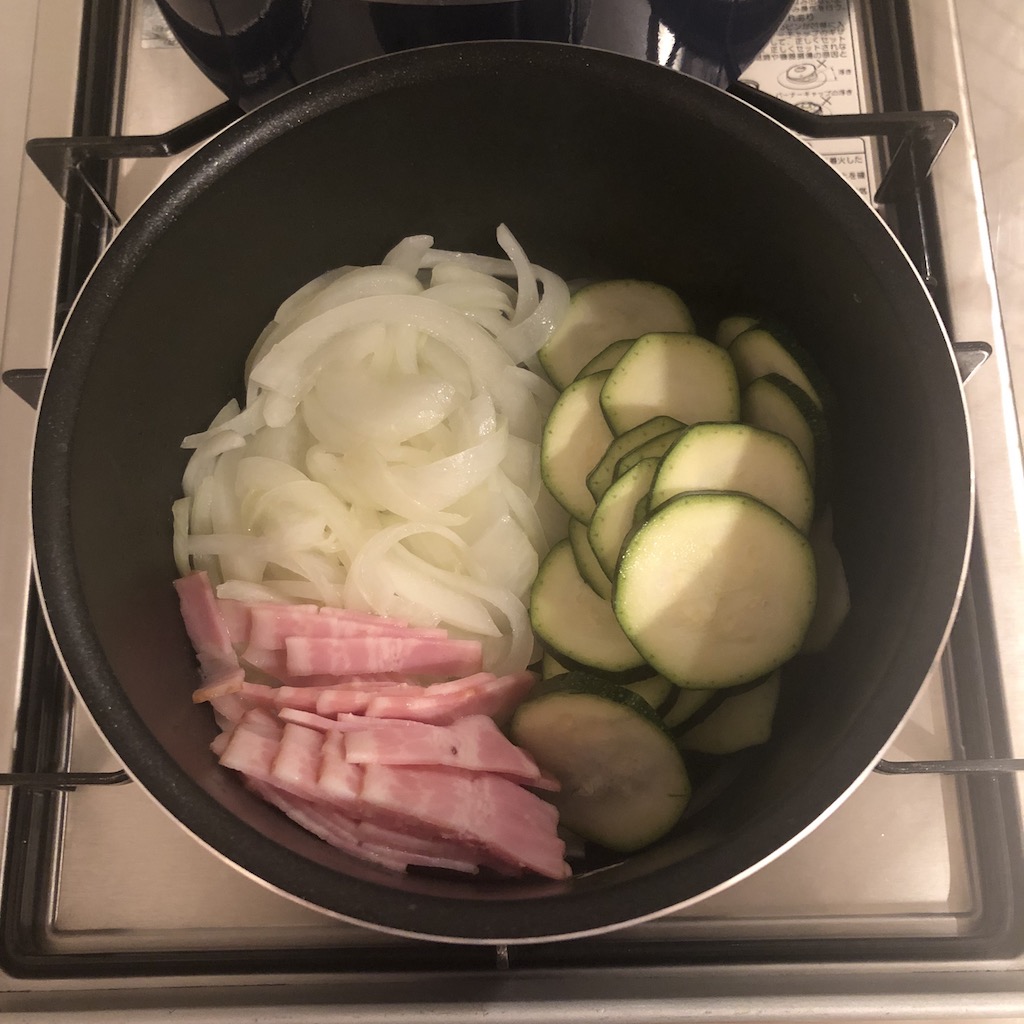 3. After onion gets soft enough, add zucchini and bacon. Stir-fry again well.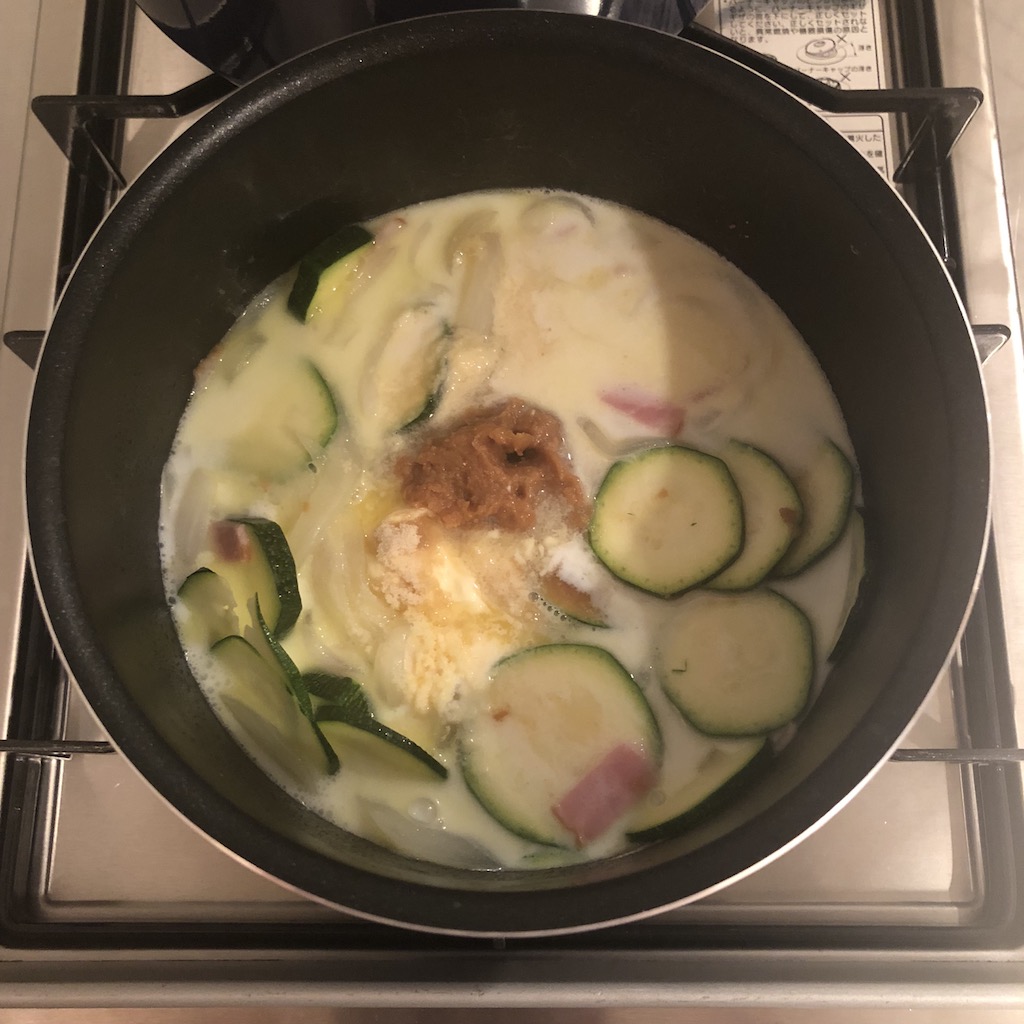 4. Add ■, and simmer for 3-5 min until slightly reduced. Make sure miso paste is melted completely.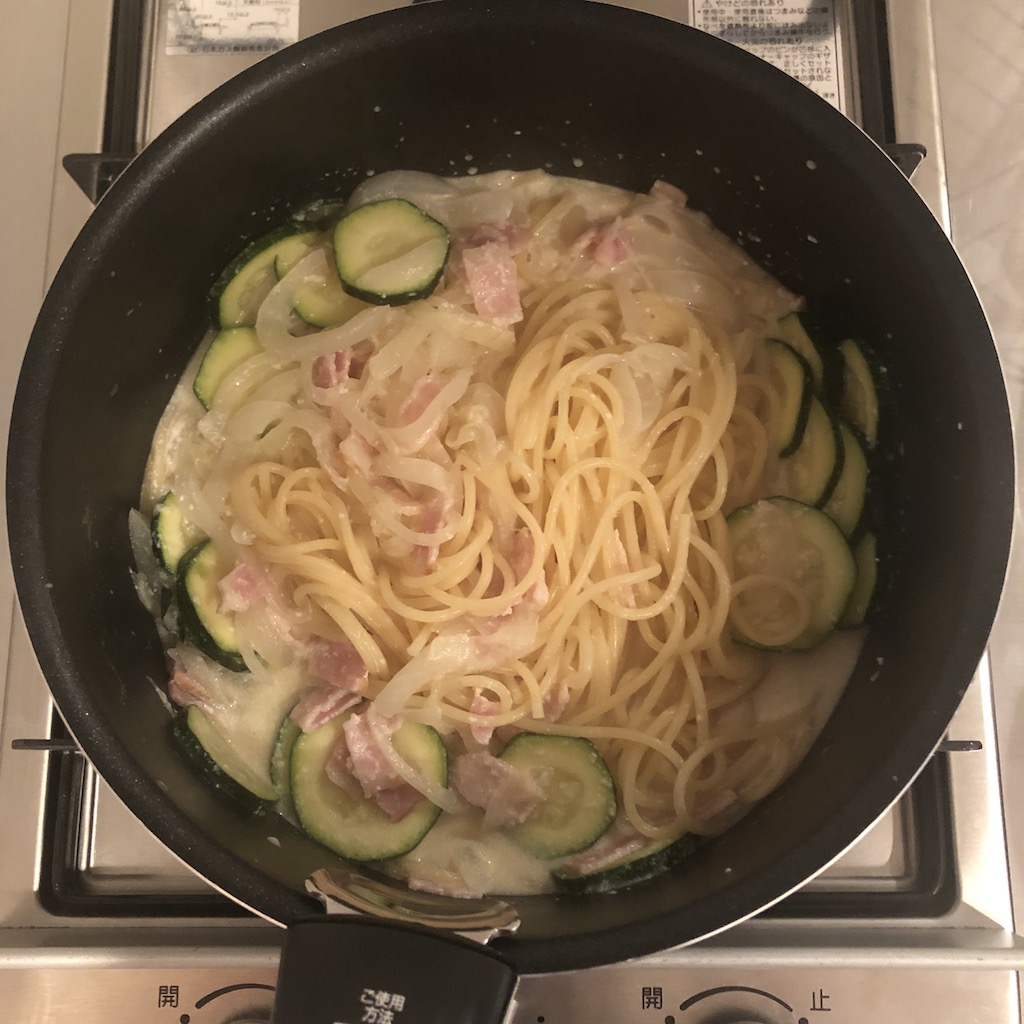 5. Add boiled pasta into the sauce, and mix well. Sprinkle black pepper to your liking.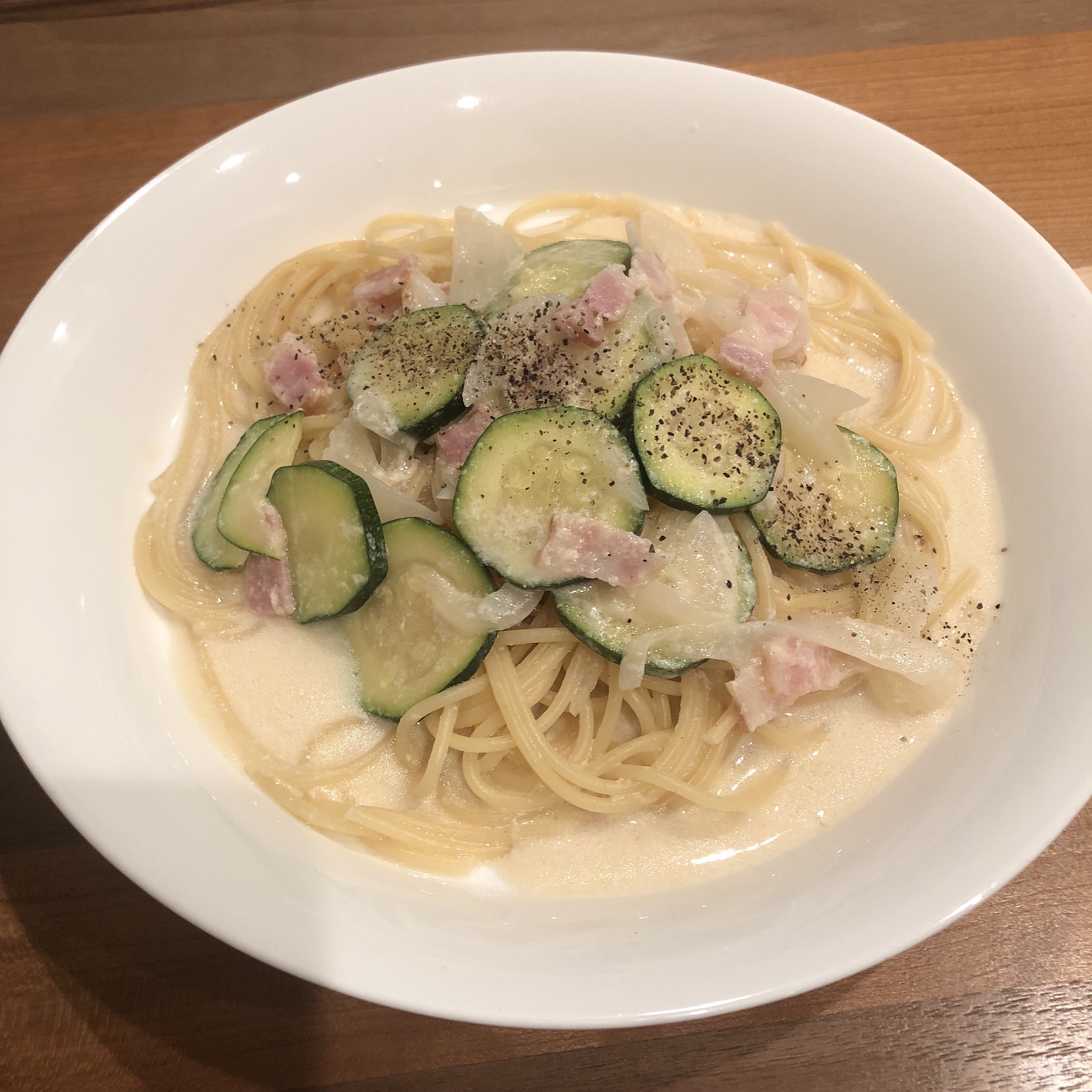 Ready to eat!