DEEP-FRIED MISO SALMON WITH TARTAR SAUCE RECIPE
As I put links below, there are various recipes that you can enjoy salmon with miso.
And I am so happy to share another awesome recipe using fresh salmon!
It is going to be nice and crunchy deep-fried salmon today.
Two tips for this recipe is…
1. Marinating salmon in miso sauce can get rid of the smell of fish, and power the taste.
2. Putting creamy tartar sauce on top of deep-fried salmon improve the dish greatly.
The simple tartar sauce is the best way to taste eggs, and it matches perfect with juicy and crunchy salmon.
I bet this would be the best dish for salmon lovers!! Please enjoy!
Recipes for cooking with salmon:
SEASONED RICE (TAKIKOMI-GOHAN) WITH SALMON & MAITAKE MUSHROOMS RECIPE
CREAMY PASTA WITH SALMON & SPINACH RECIPE
MISO BUTTER SALMON IN FOIL RECIPE
SOY MILK & SALMON miso soup recipe
SALMON miso soup recipe
【Recipe (2 servings)】
Ingredients
6 oz raw salmons (2 sliced salmons)
6 tablespoons bread crumbs
2 tablespoons flour
3 tablespoons water
●1 tablespoon miso paste
●2 teaspoons sake (or white wine)
●2 teaspoons sugar
●1/2 teaspoon grated garlic
For tartar sauce
▲2 boiled eggs, Minced
▲1 oz onion, Minced
▲3 tablespoons mayonnaise
▲1/2 teaspoon garlic powder
▲1/4 teaspoon salt and pepper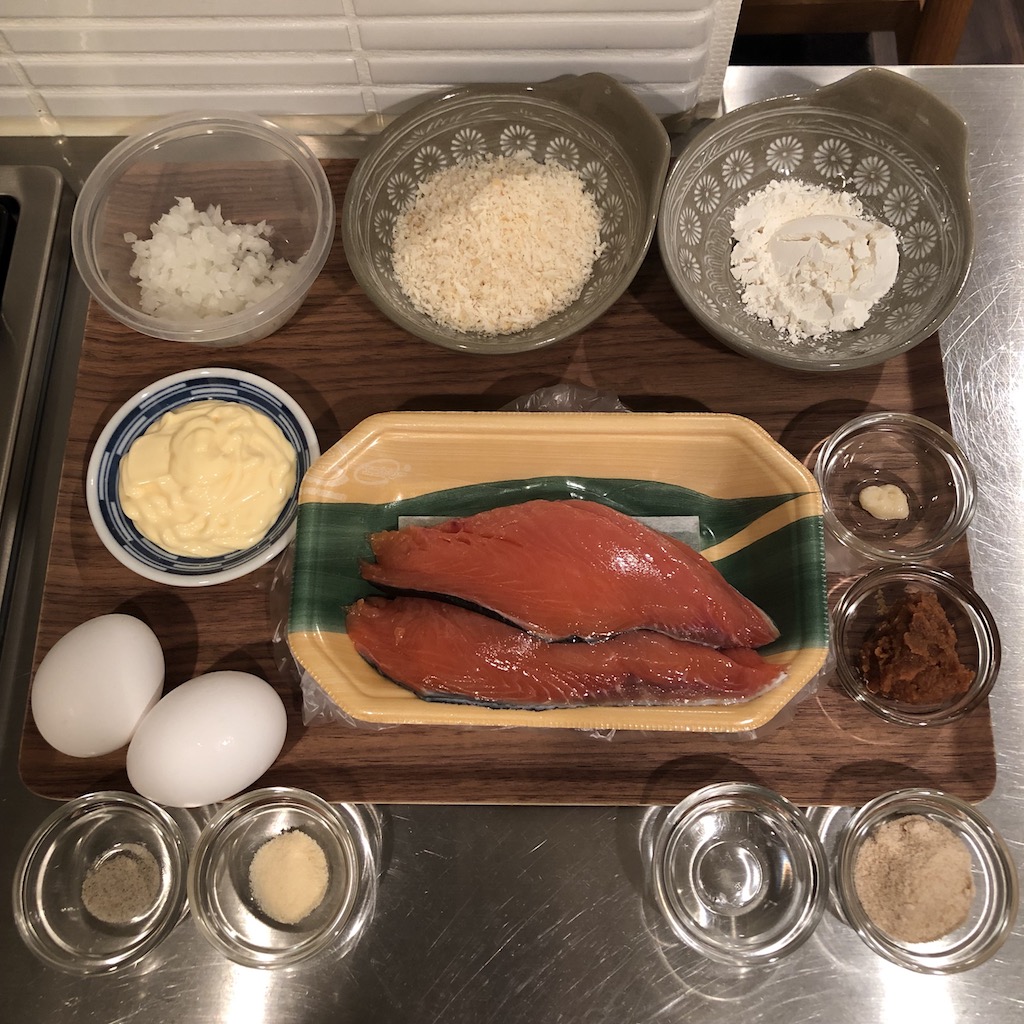 Directions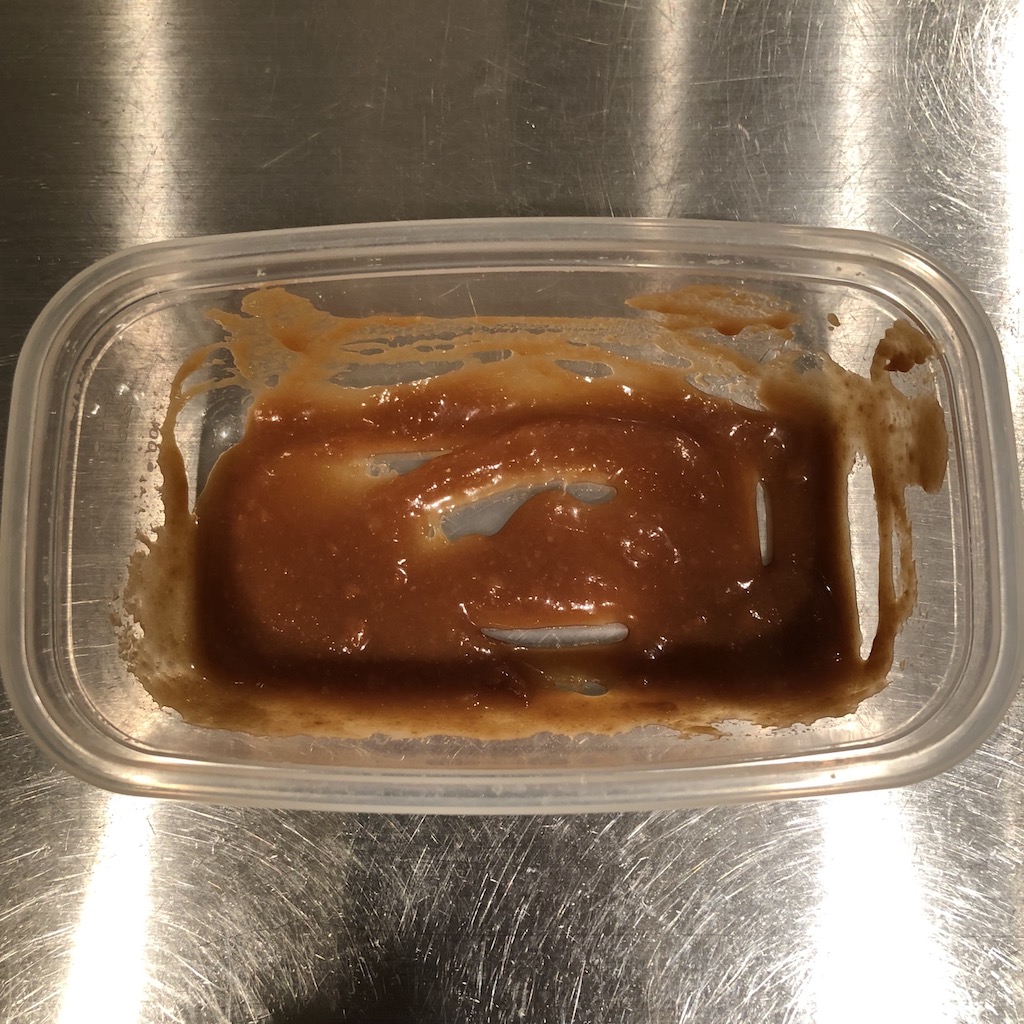 1. Remove the bones from salmons in advance. Make marinade sauce by mixing all of ● seasonings.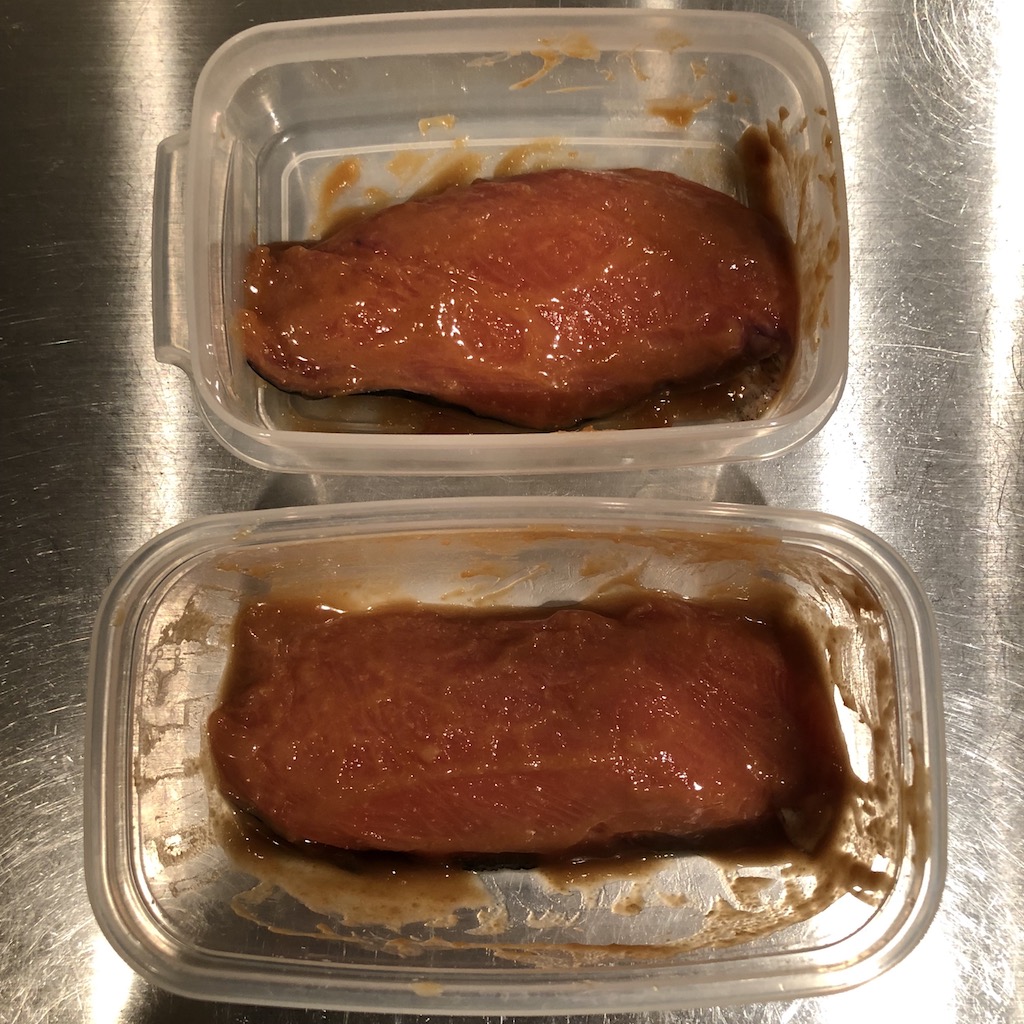 2. Marinate salmons in the sauce. Let them rest in fridge for at least 30 min.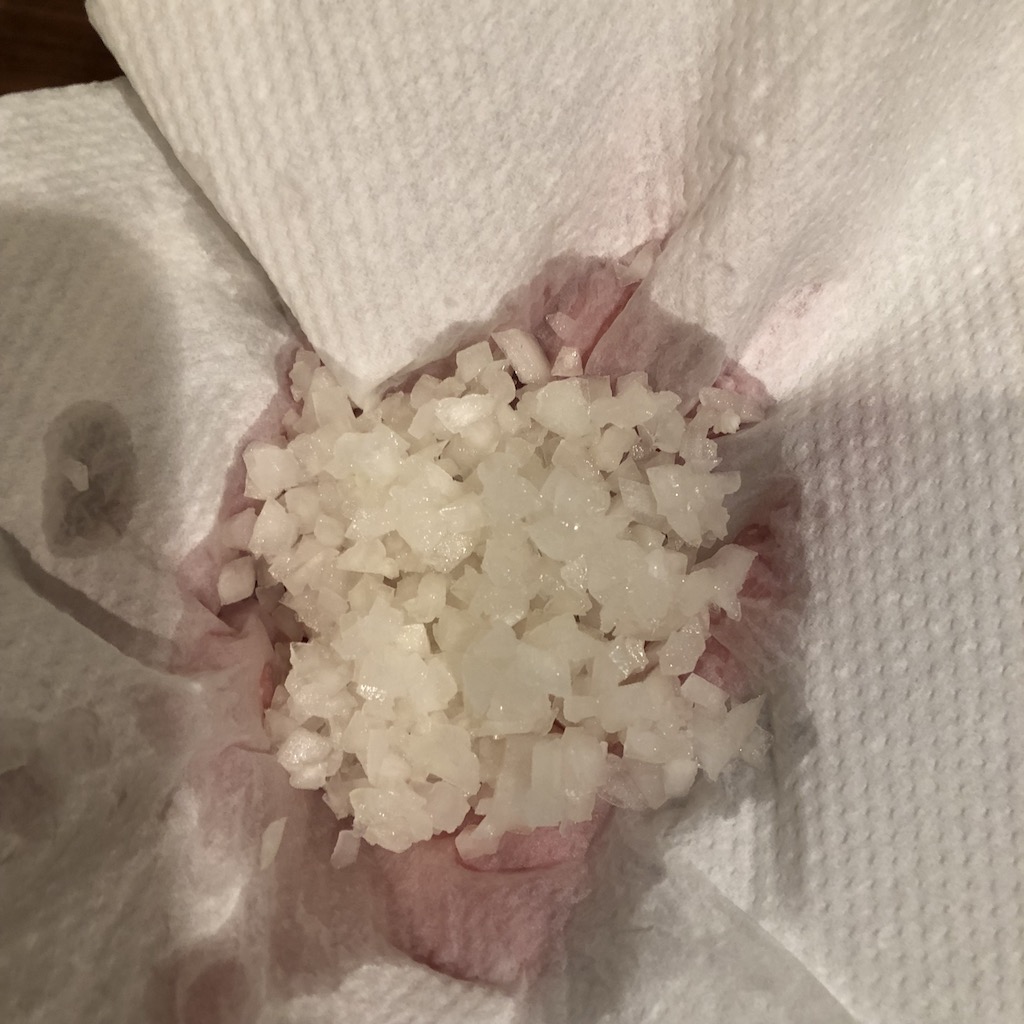 3. While waiting for salmons, prepare tartar sauce. First, pat dry minced onion with paper towel.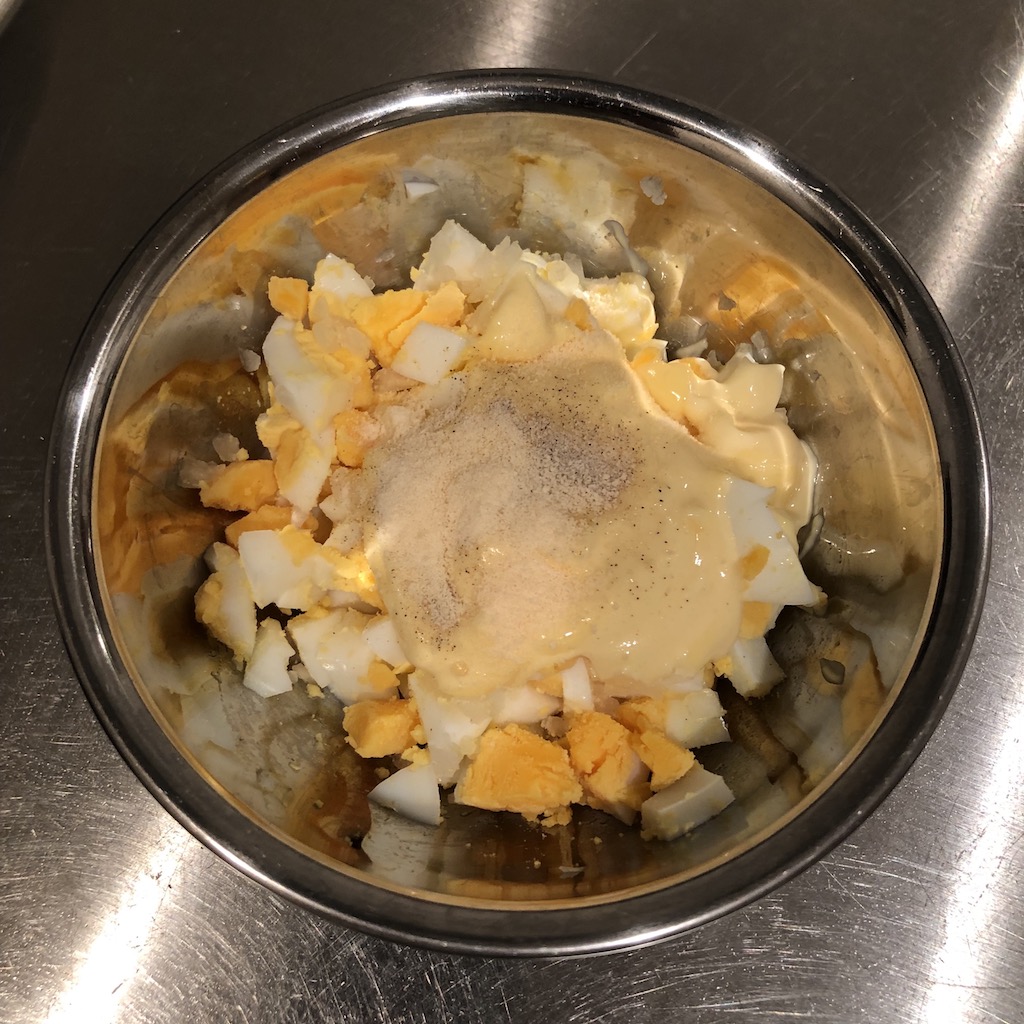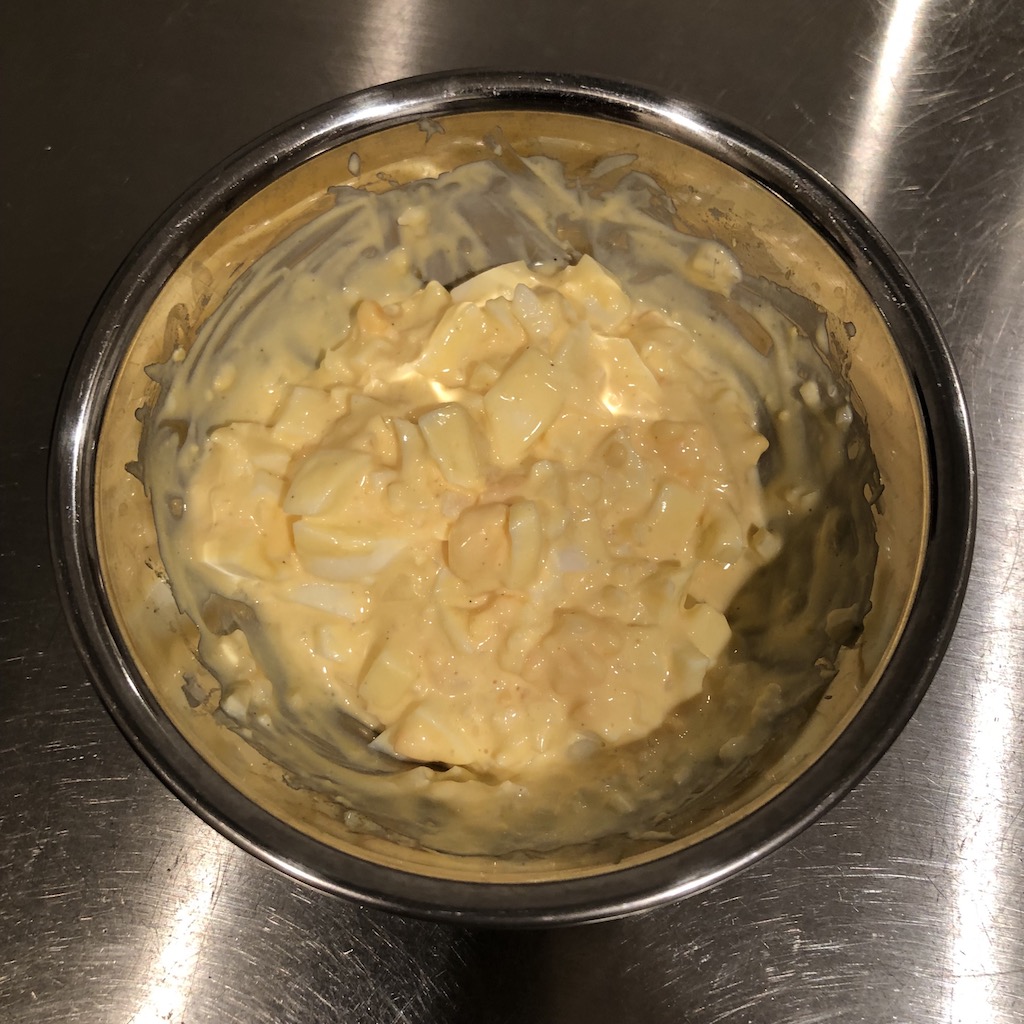 4. Mix all of ▲ ingredients in a bowl. Add extra salt and pepper if you need. Let tartar sauce rest in fridge while cooking salmon.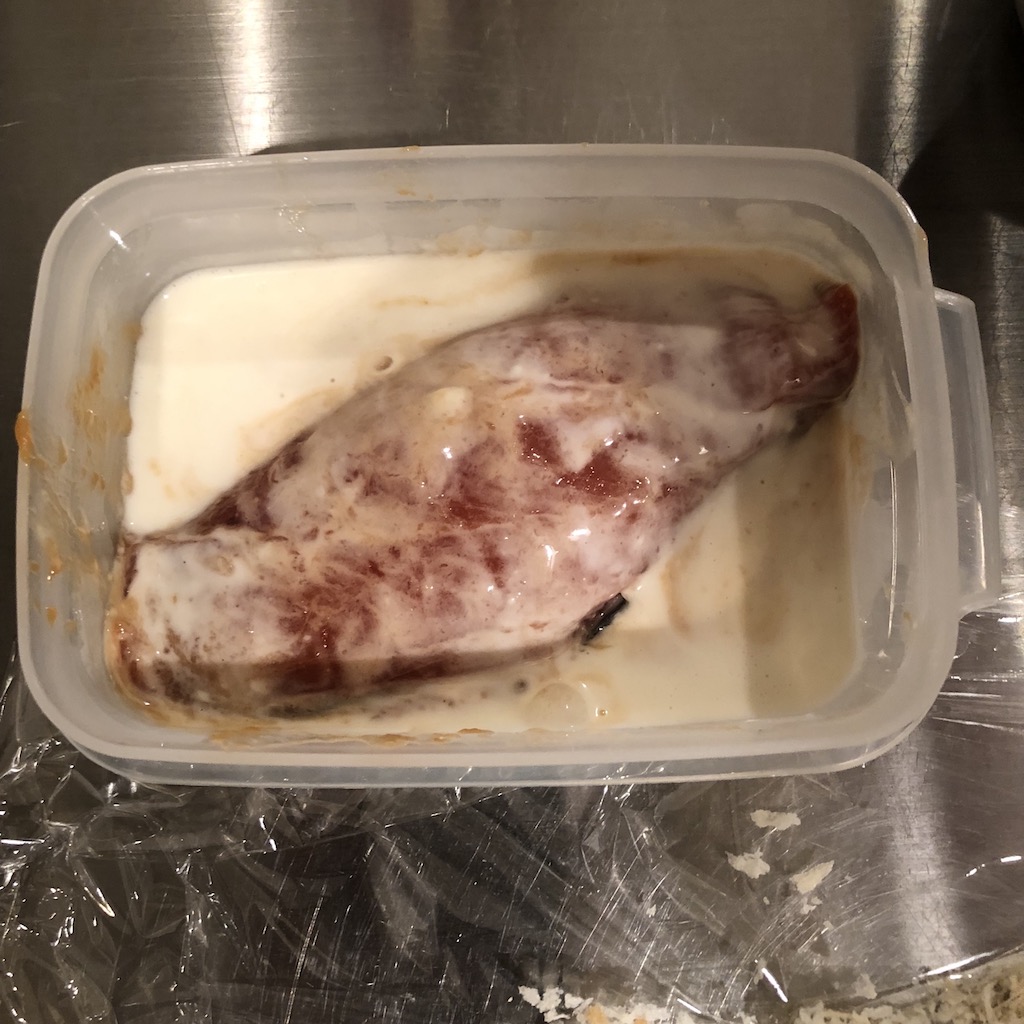 5. Mix flour with 3 tablespoons water, and put miso salmon in it.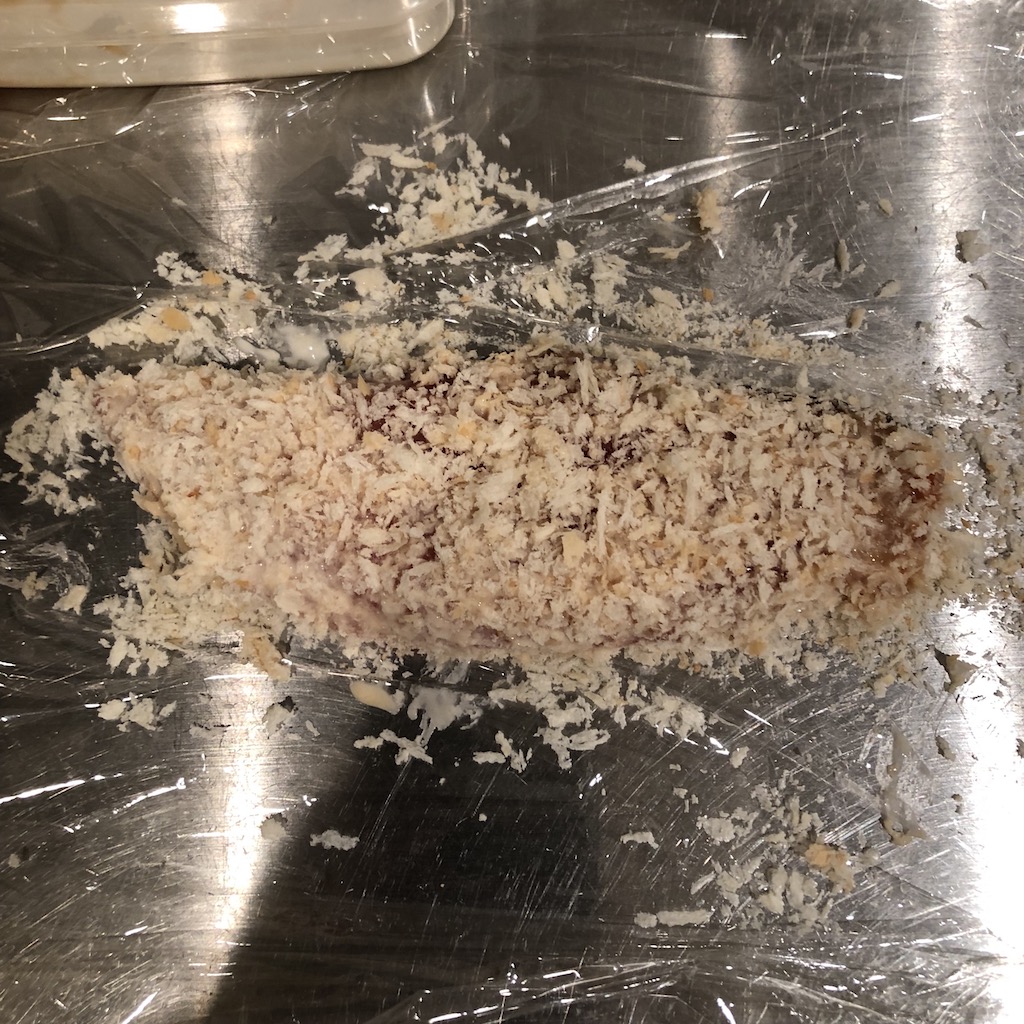 6. Coat salmon with bread crumbs well.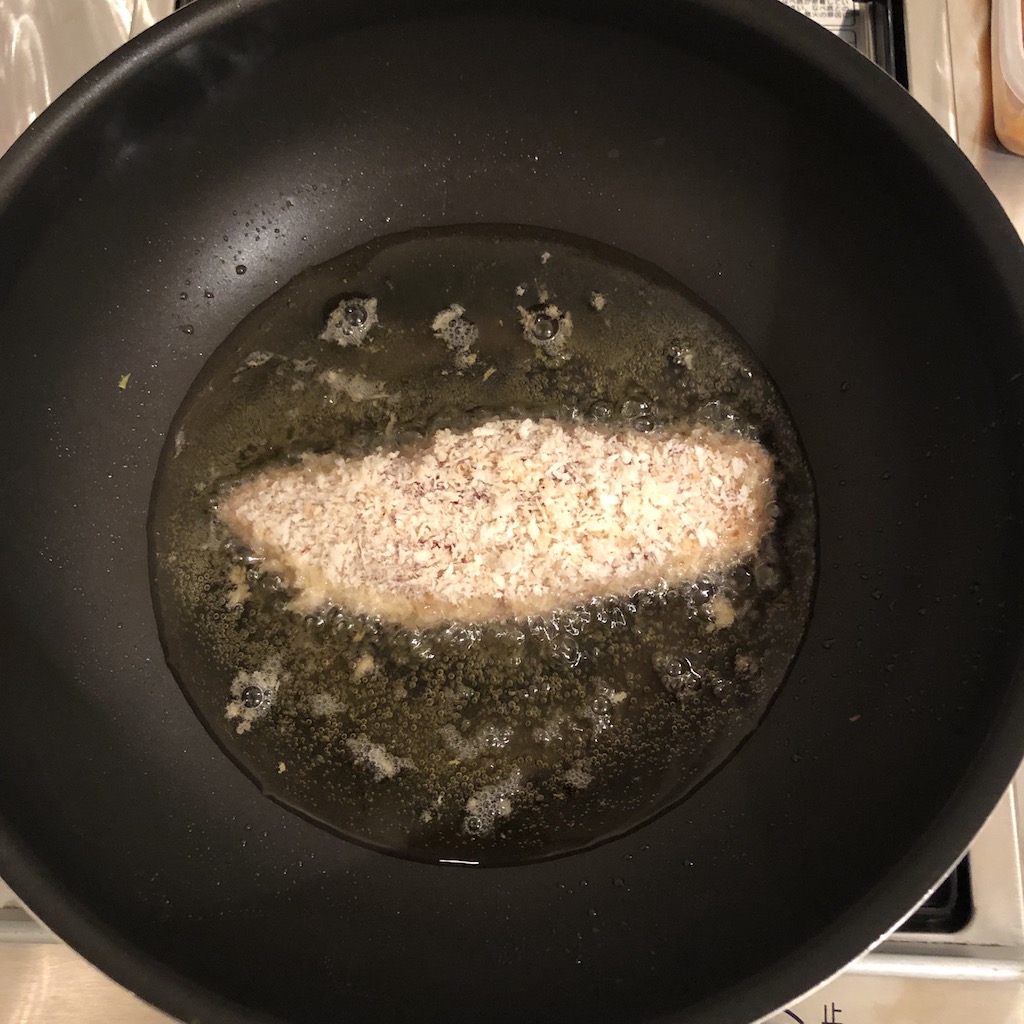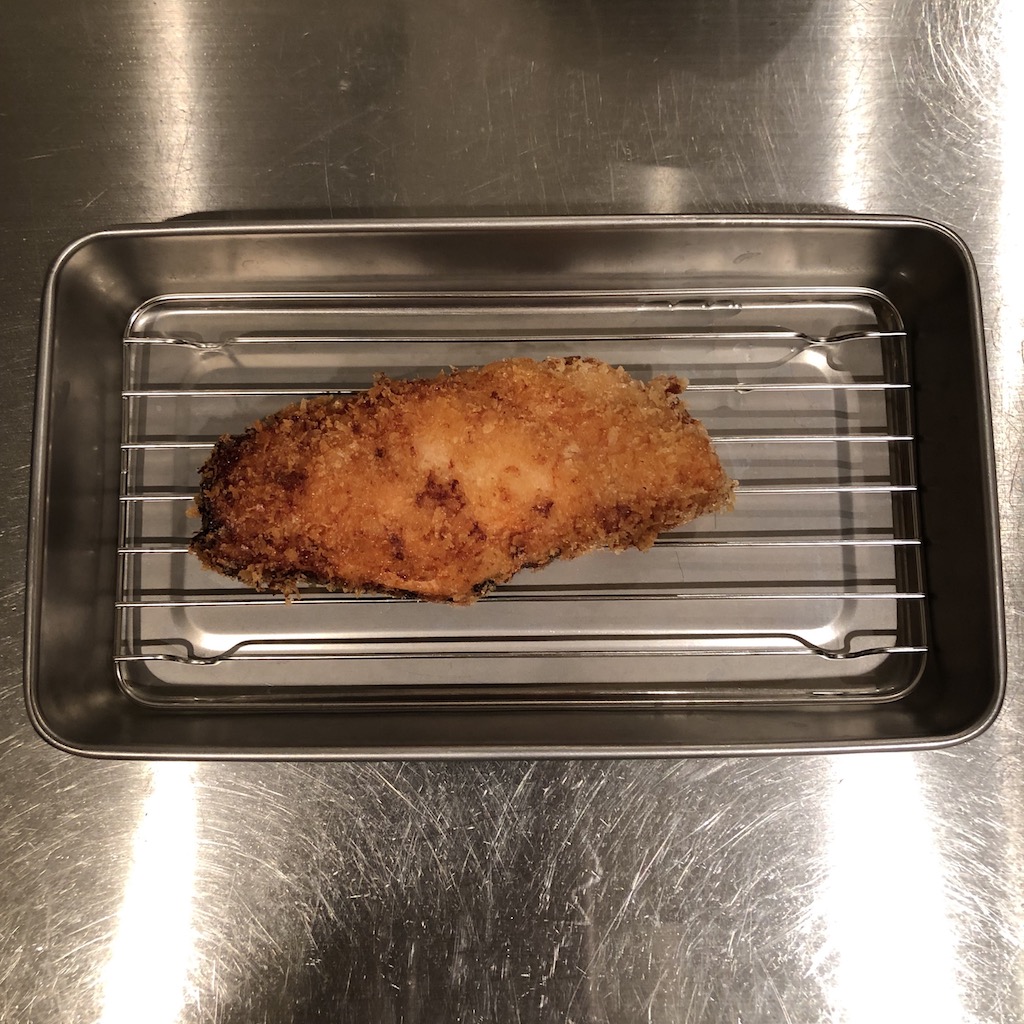 7. Deep-fry salmon until golden brown.
Dish up deep-fried salmon with tartar sauce. Please eat salmon putting the sauce on top.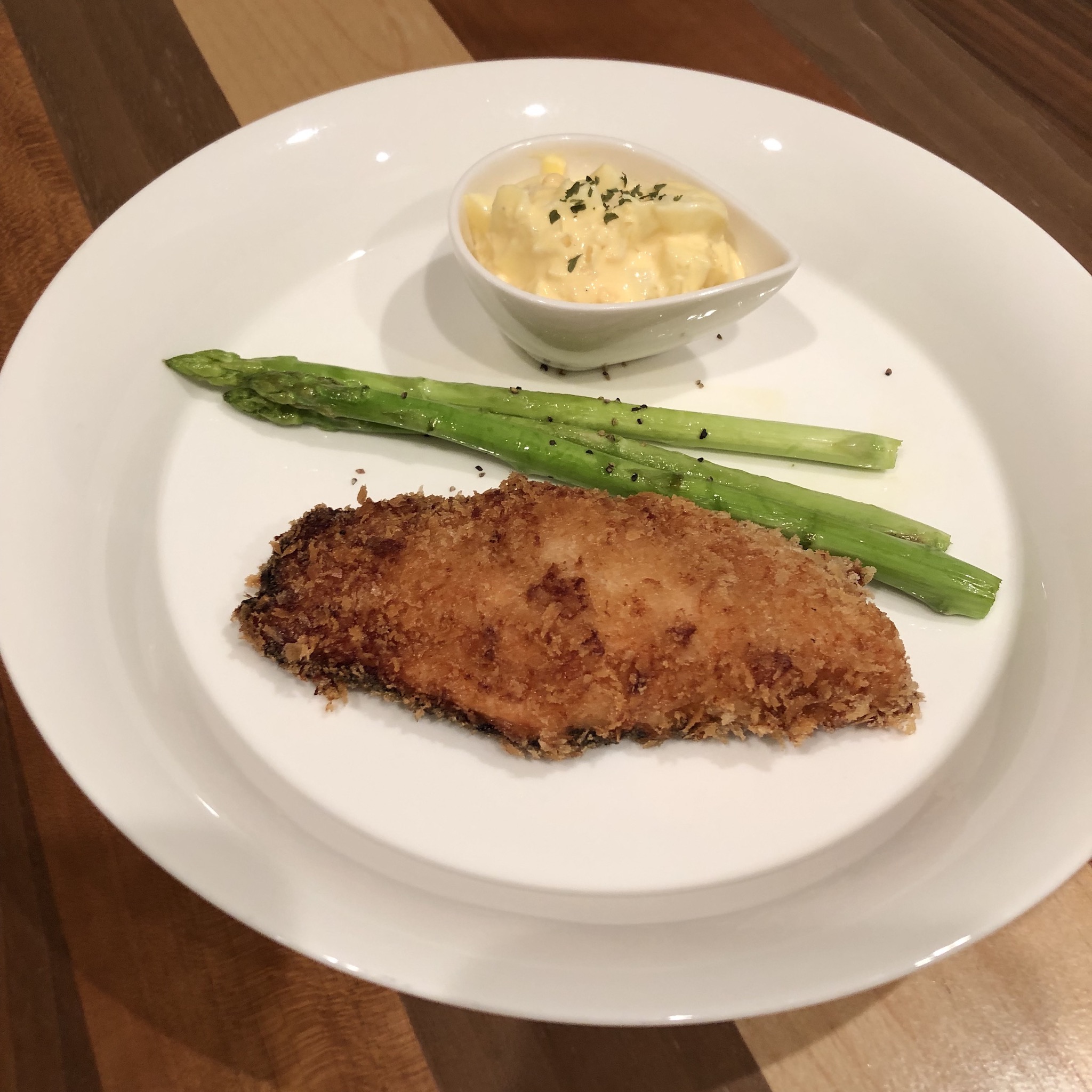 Ready to eat!