Hi, Everyone!
Today is the first work day of the year for most of the people in Japan.
I believe some people find difficulty to start work after long vacation.
Me…? Yes, I am already in work mode!
Let's start cooking!!
I would like to introduce "EGG & CHINESE CHIVE miso soup" today.
After high calorie diet during a vacation, you may need healthy food.
Miso soup is the best food for such people because it brings you feeling of fullness at the same time it is low calorie. Of course, CHINESE CHIVE has abundant nutrition too.
CHINESE CHIVE has a kind of strong smell, so I like to use them with egg.
Japanese style omelet with CHINESE CHIVE is favorite dish, and now it is time to try "EGG & CHINESE CHIVE miso soup". It must be so delicious!
【Recipe (2 servings)】
Ingredients
1 oz miso paste (fermented soybean paste)*1
1 teaspoon dashi granules*2
1 egg
1 oz chinese chive, Chopped
1.7 cups (400ml) water
*1 Feel free to adjust the amounts of miso paste to your liking.
*2 If miso paste already contains dashi, don't need dashi granules. I use miso paste containig dashi this time.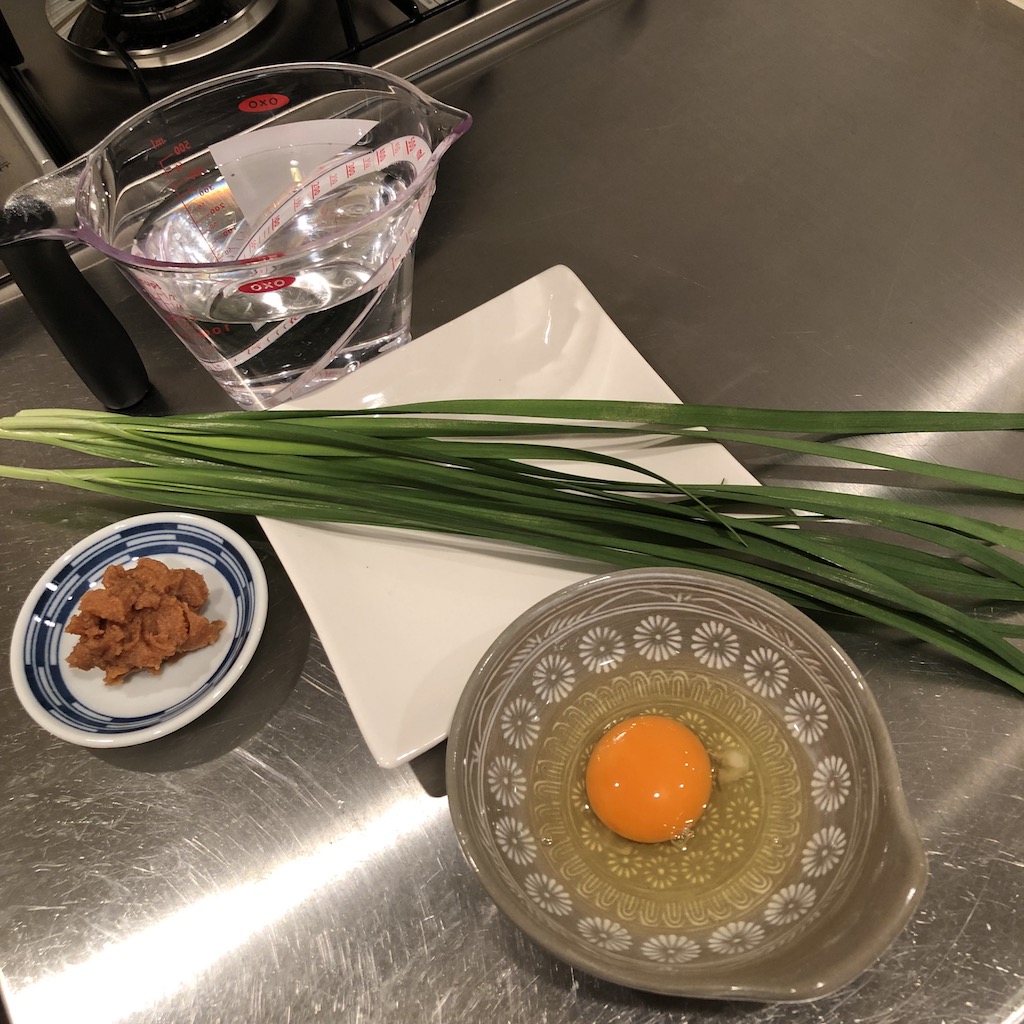 Directions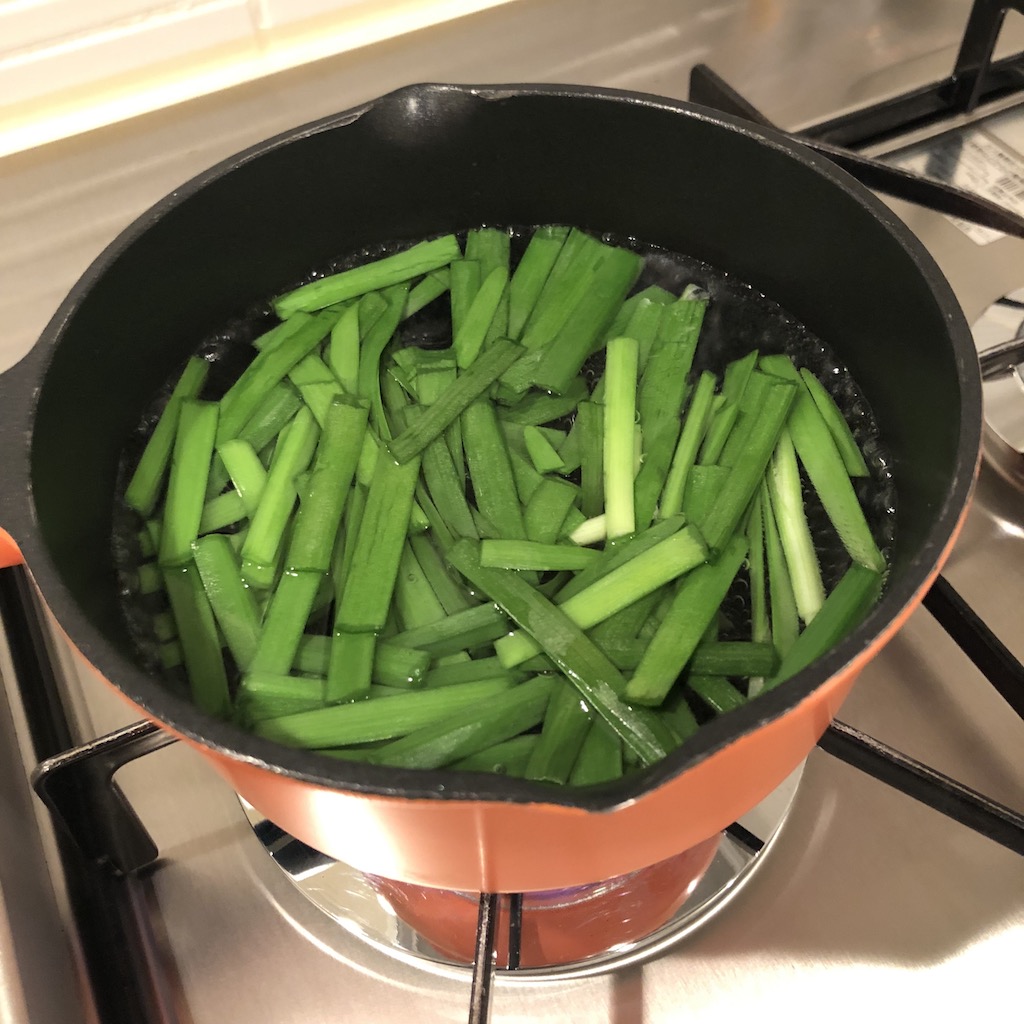 1. Heat water and chinese chive for 1-2 minutes. Add dashi granules if you need.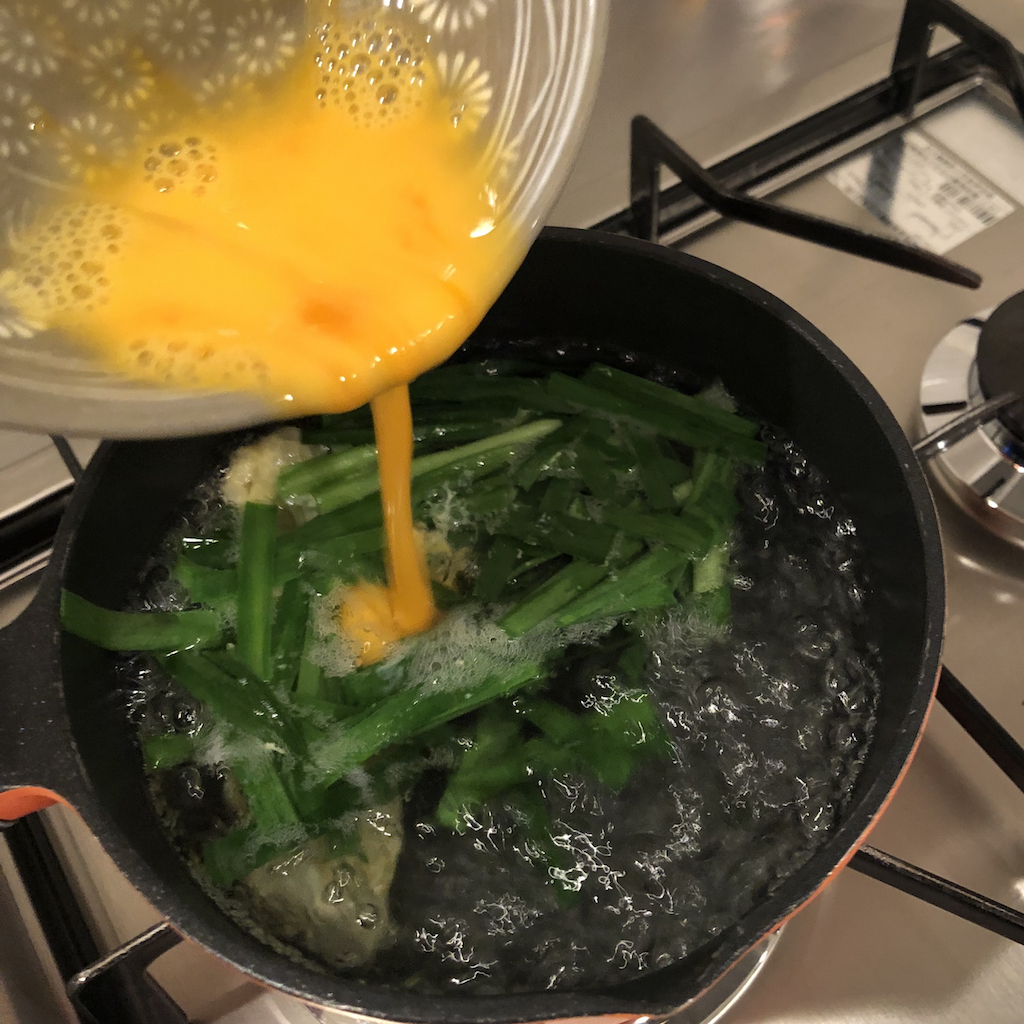 2. Add beaten egg and stir lightly.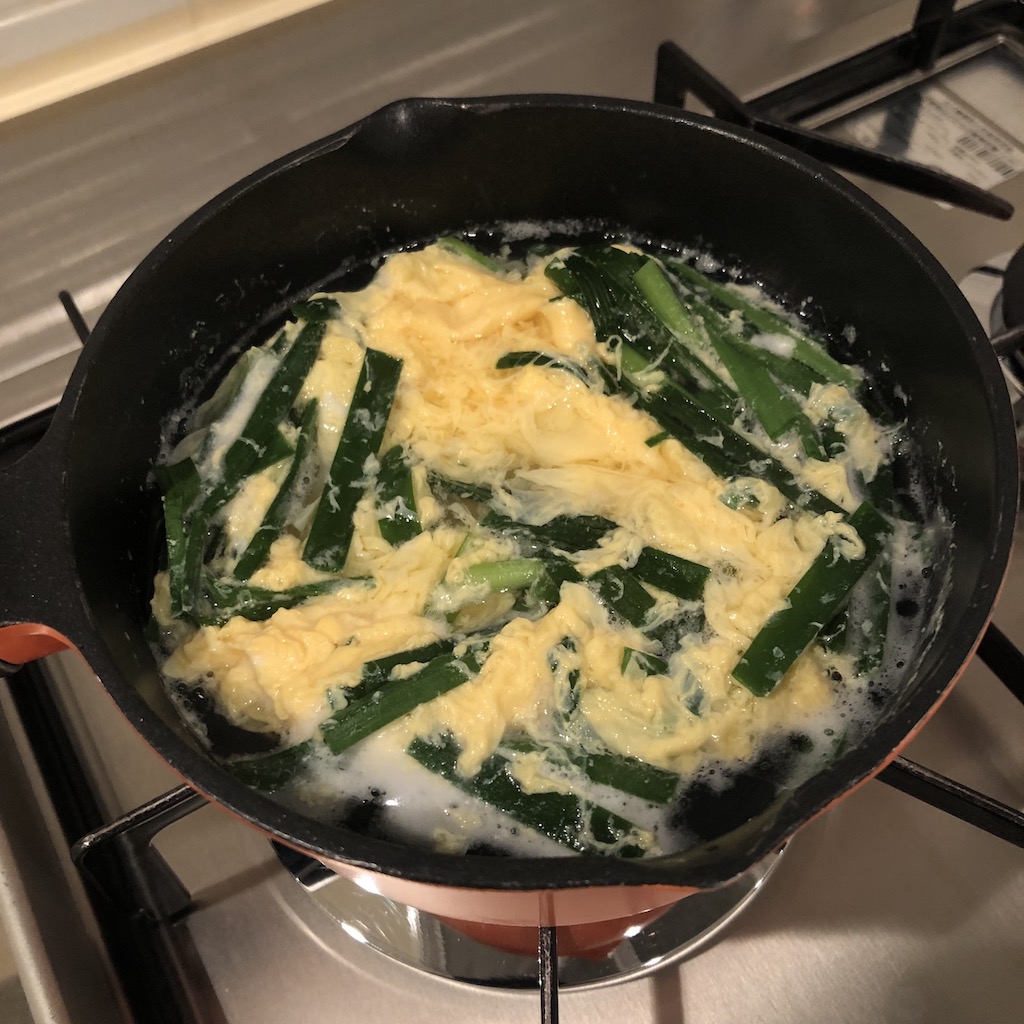 3. Wait for a few second until egg is cooked through.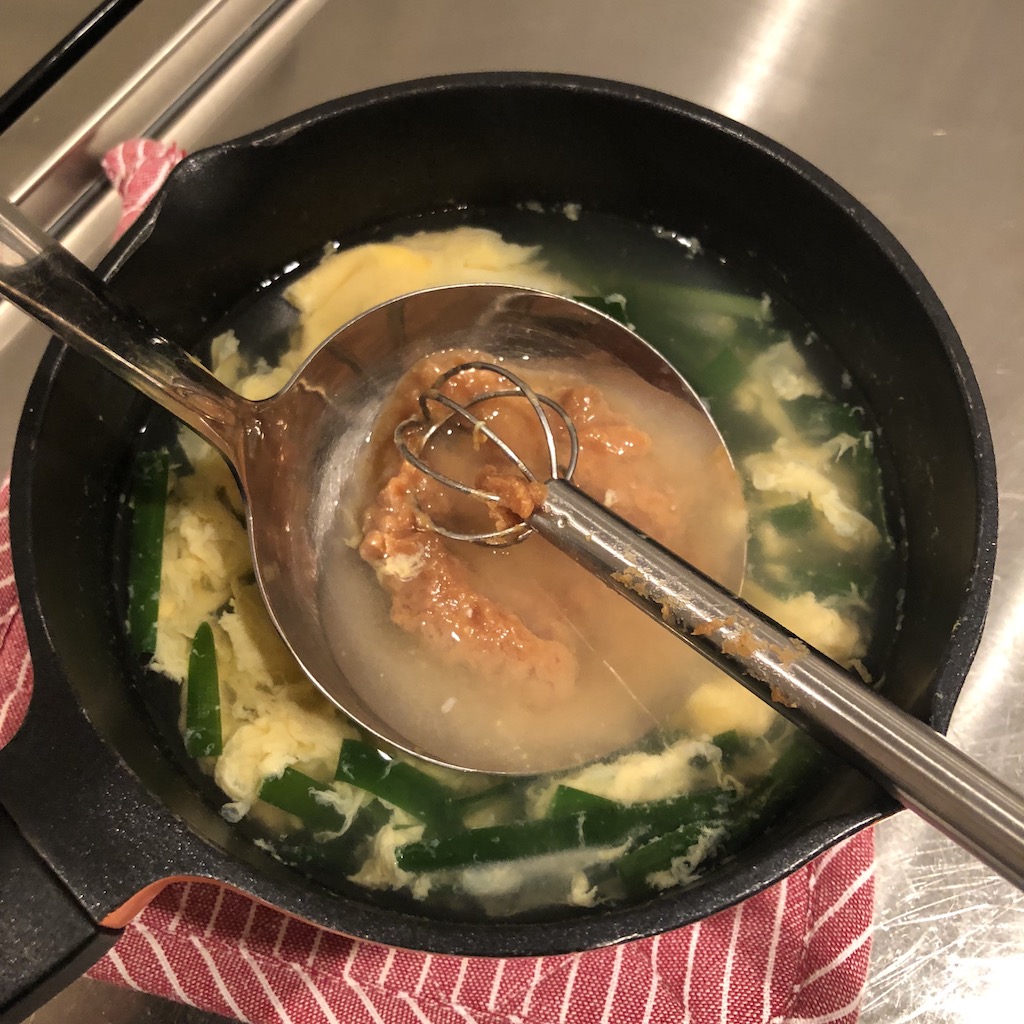 4. Add miso paste and stir until miso is completely melted.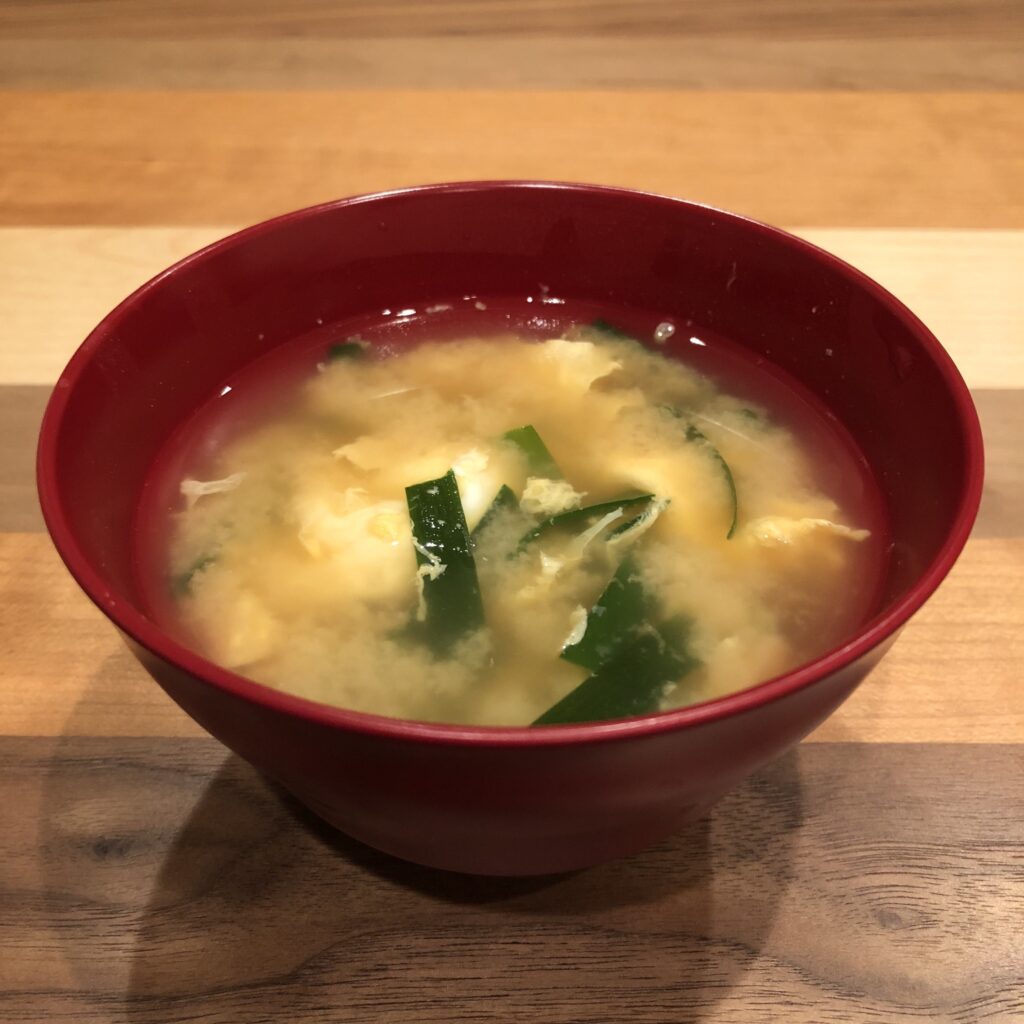 Ready to eat!
Just as I expected, "EGG & CHINESE CHIVE miso soup" is amazing!
Egg makes the soup so mild and it matches well with CHINESE CHIVE.
Enjoy your miso soup!