How about making fresh carrot salad for your side dish today…?
FRENCH CARROT SALAD (It's called "carrot rapee") is very simple salad which is made of shredded carrot flavored with sweet and sour dressing.
Usually it's common to add raisins or pine nuts to the salad, but actually you can put your favorite kind of dried fruits and nuts.
The dressing should be made from some kind of vinegar such as fruit vinegar or wine vinegar.
To make it easy, I used rice vinegar which is my daily use seasoning.
For my original recipe, I added a little miso paste to the dressing.
It matches very well with sweet-sour taste, and makes the salad even better!
Since the vegetable in this salad is just carrot, you can fully feel refreshing flavor of carrot!
Please enjoy it, and find your favorite style of FRENCH CARROT SALAD WITH MISO!
【Recipe (2 servings)】
Ingredients
3 oz carrot, Shredded
1-2 tablespoons peanuts (or walnut), Grinded
1-2 tablespoons raisins (your favorite dried fruit)
●1 tablespoon vinegar
●2 teaspoons olive oil
●2 teaspoons sugar
●1/2 teaspoon miso paste (shinshu koji miso paste)
●A pinch of black and pepper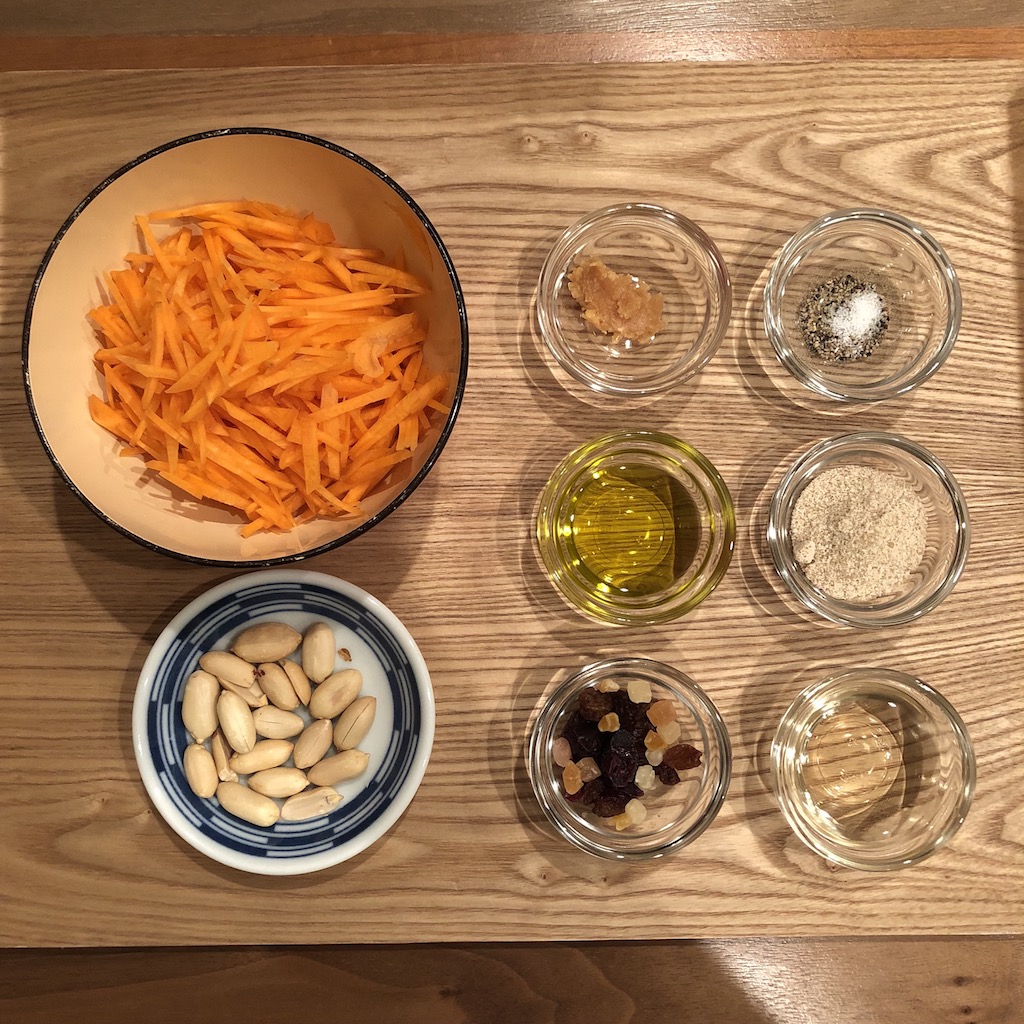 Directions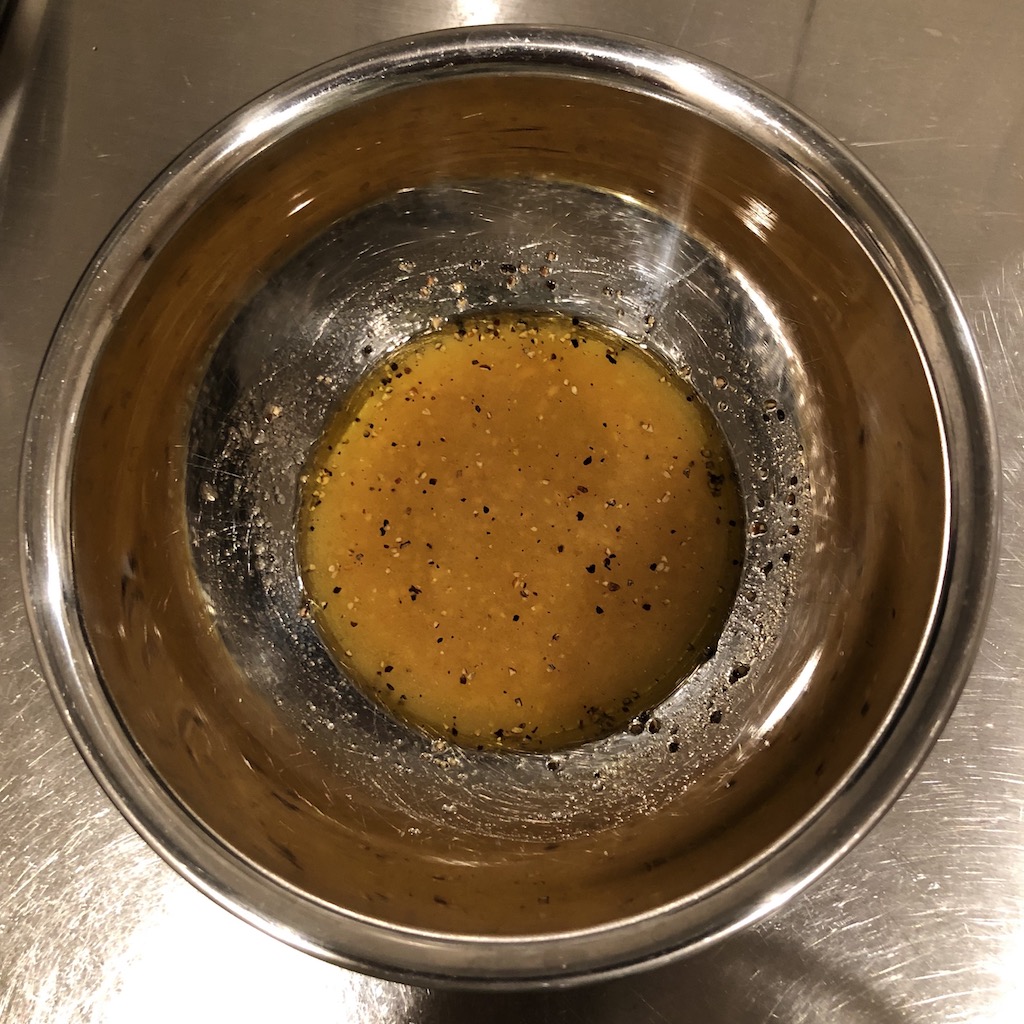 1. Make salad dressing by mixing all of ● seasonings.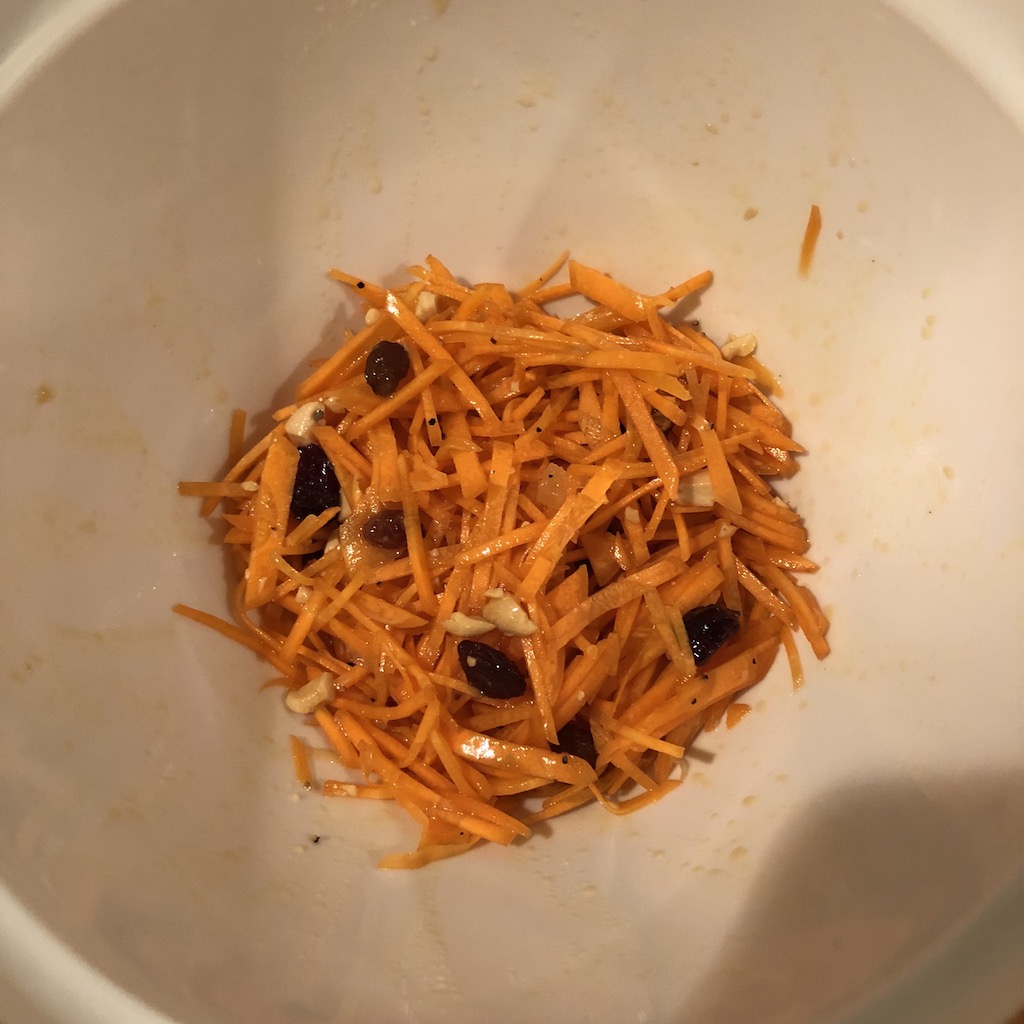 2. Put carrot, peanuts, and raisins on a bowl, and add dressing to the bowl. Stir well.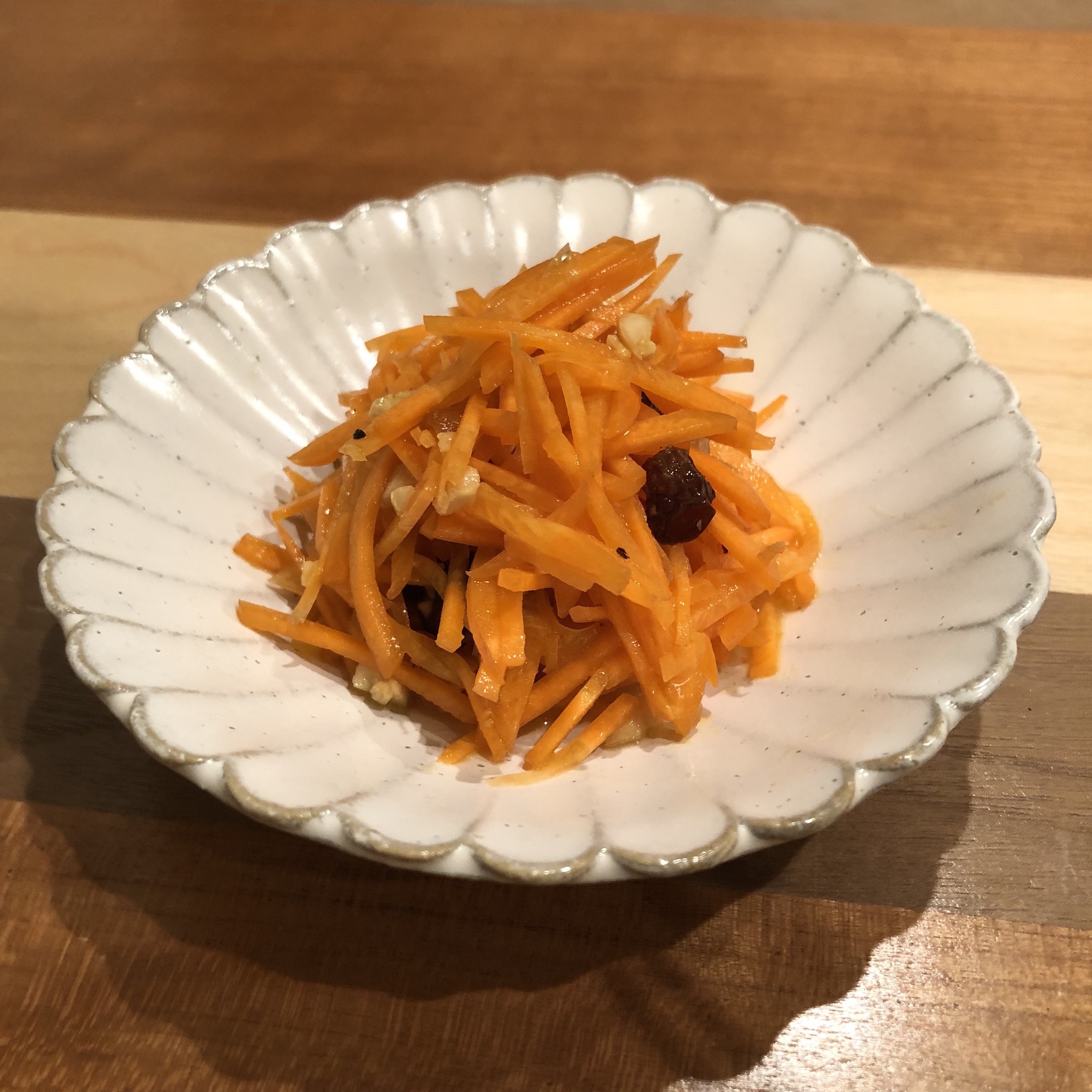 Ready to eat!