Have you tried grilled rice ball?
I guess rice balls are already known for people in the world, but maybe not so much about grilled one.
My mom used to make that for breakfast when we had leftover rice. Her style was grilled rice ball with soy sauce and butter.
The smell of charred soy sauce and butter made me so happy at that time…
Then I thought like "How about miso paste instead?"
The result is…. Of course exceptionally delicious!!! I probably should've burn the surface little bit more but still the surface is crispy and great.
The taste is really good, and I was like "Oh! I don't need any other dishes actually, rice with miso is enough."
Now I miss the mom's recipe though… maybe I will make that tomorrow.
Please try both of the styles for grilled rice ball!
【Recipe (2 servings)】
Ingredients
12 oz steamed rice
3 tablespoons miso paste (fermented soybean paste)
2 teaspoons sugar
2 teaspoons sweet sake (mirin)
1 teaspoon soy sauce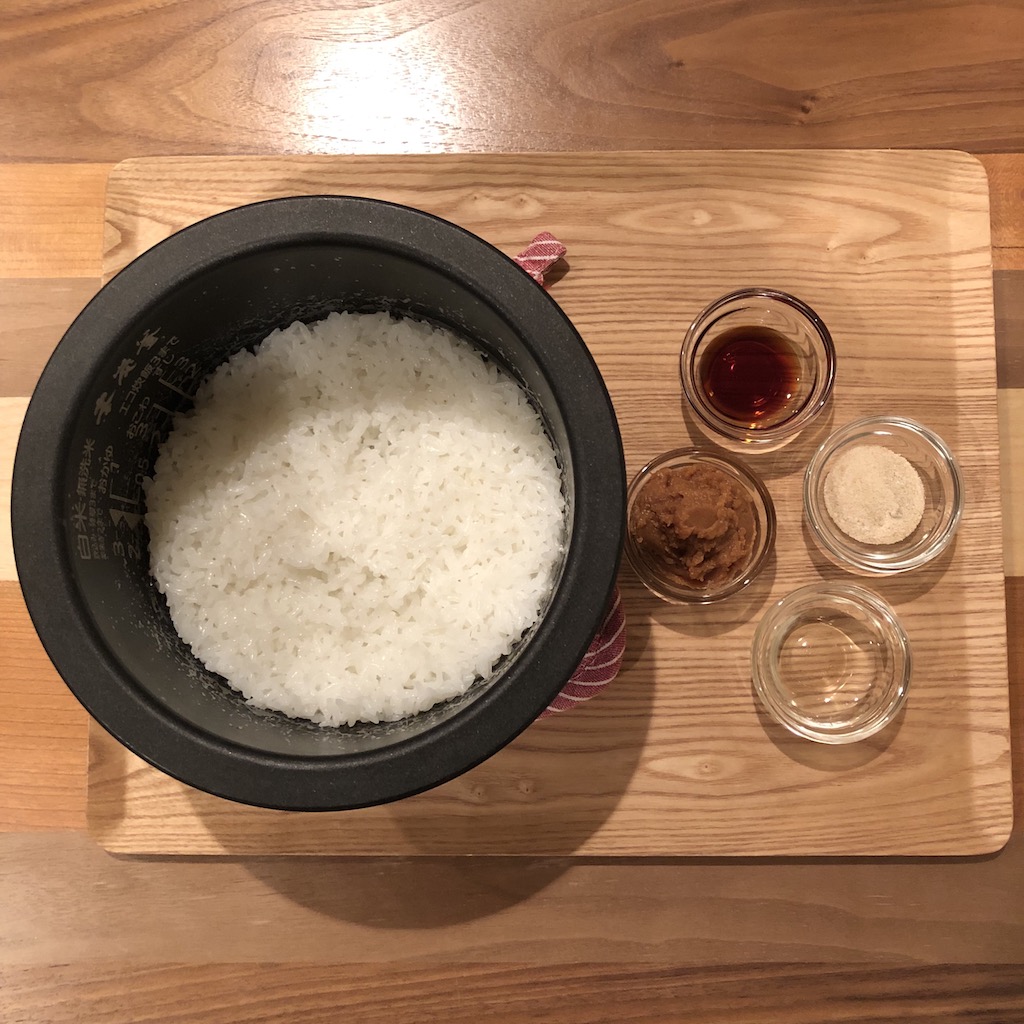 Directions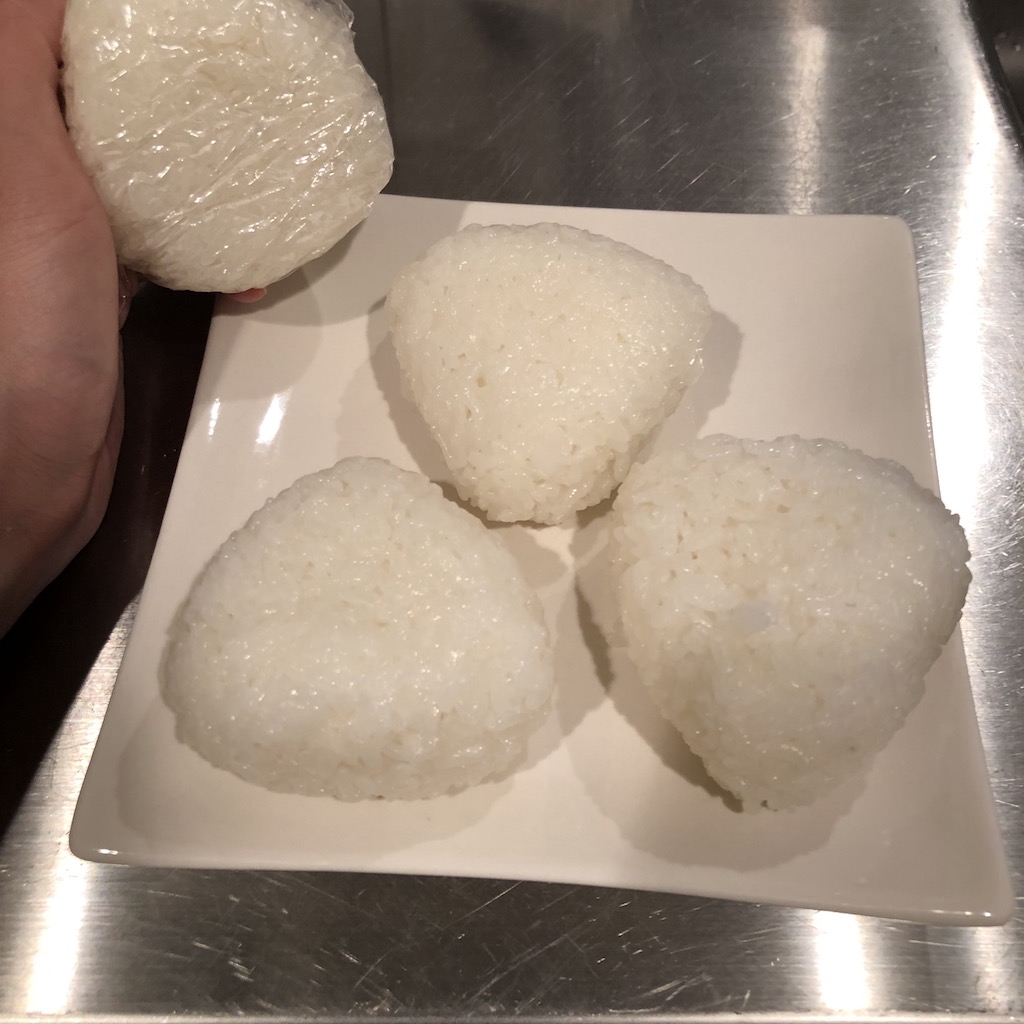 1. Make 4 rice balls. (It's easier if you use plastic wrap).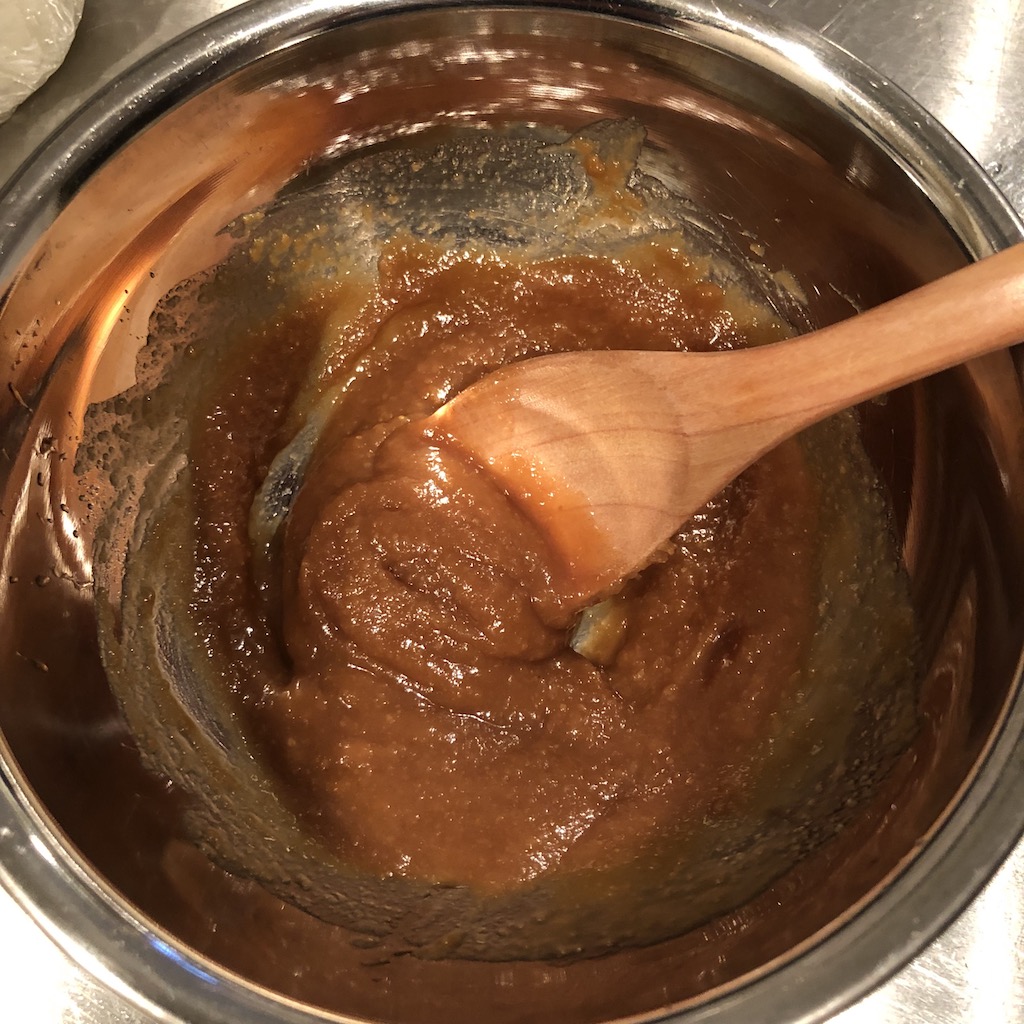 2. Mix up all seasonings well.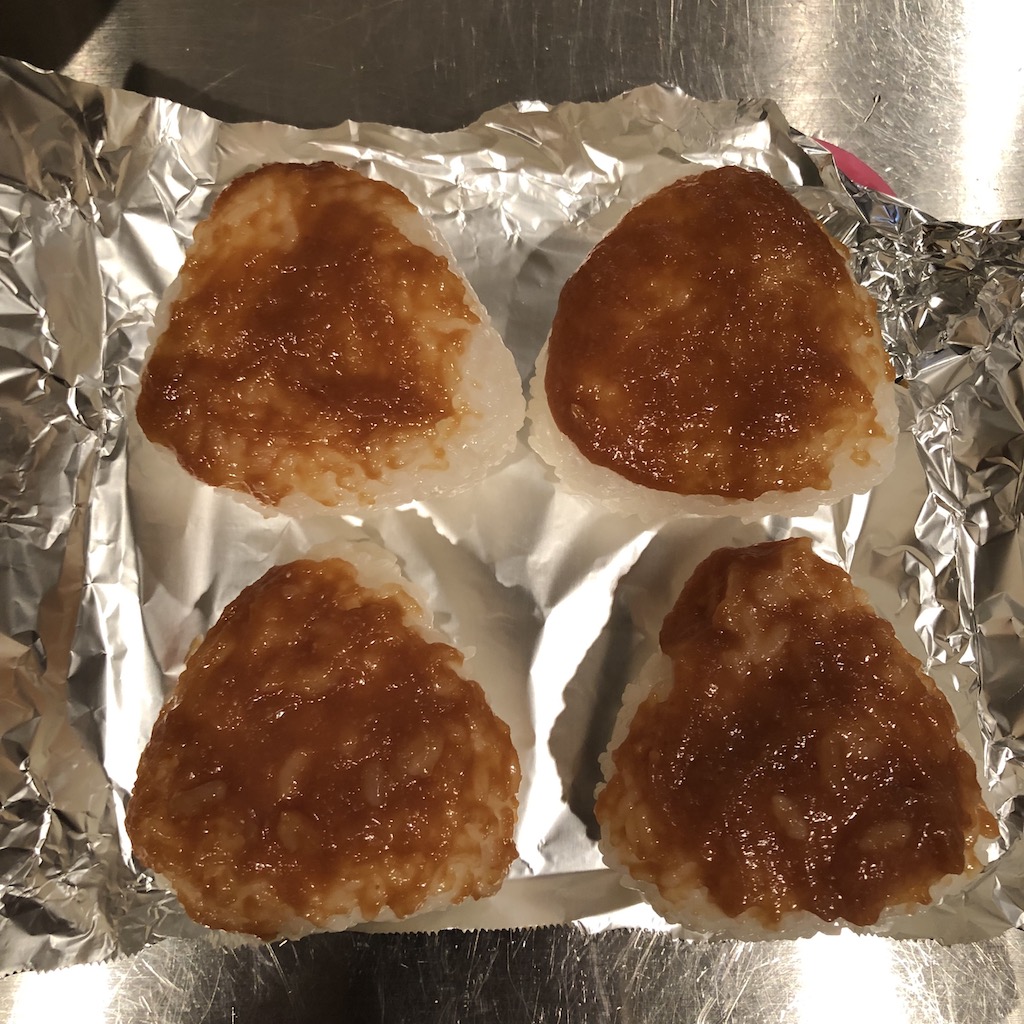 3. Brush miso sauce over single-side of rice balls. Grill them in an oven for about 3 min.
Grill both sides of rice balls with miso sauce until the surface gets slightly burned. (I used my oven this time but using a pan instead is totally fine).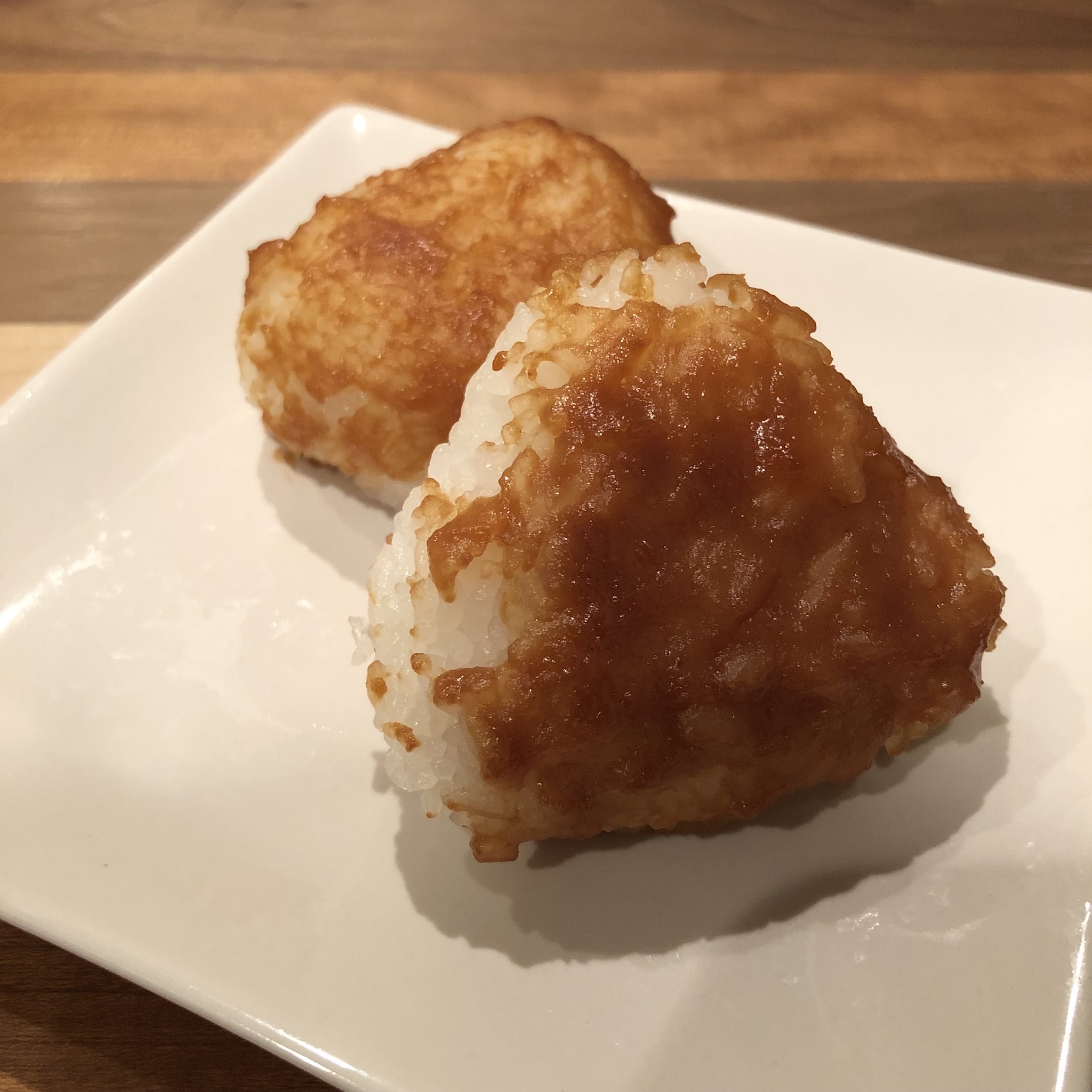 Ready to eat!