How To Make Gumi Tsureta Fishing Gummy Kit Grape Sold by Kracie
I am writing the review of this product and English translation of how to make it!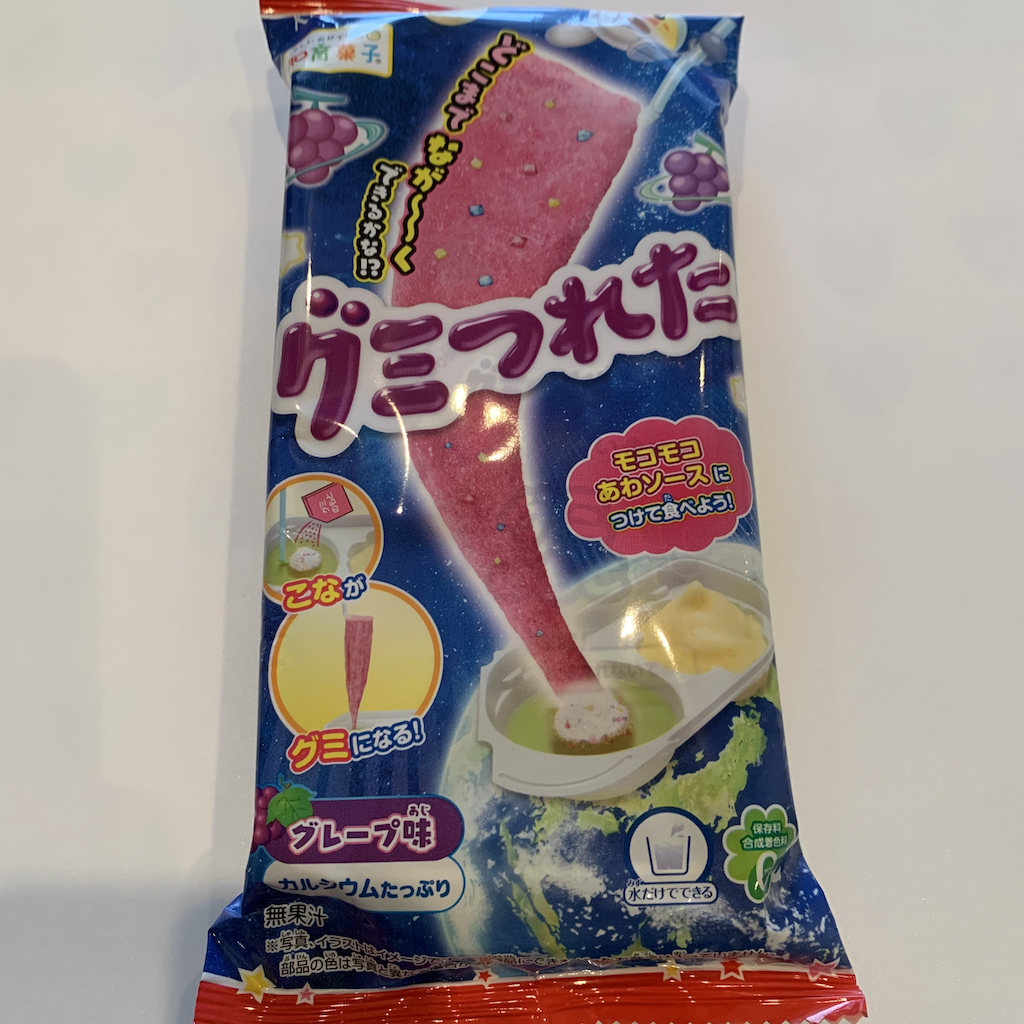 Contents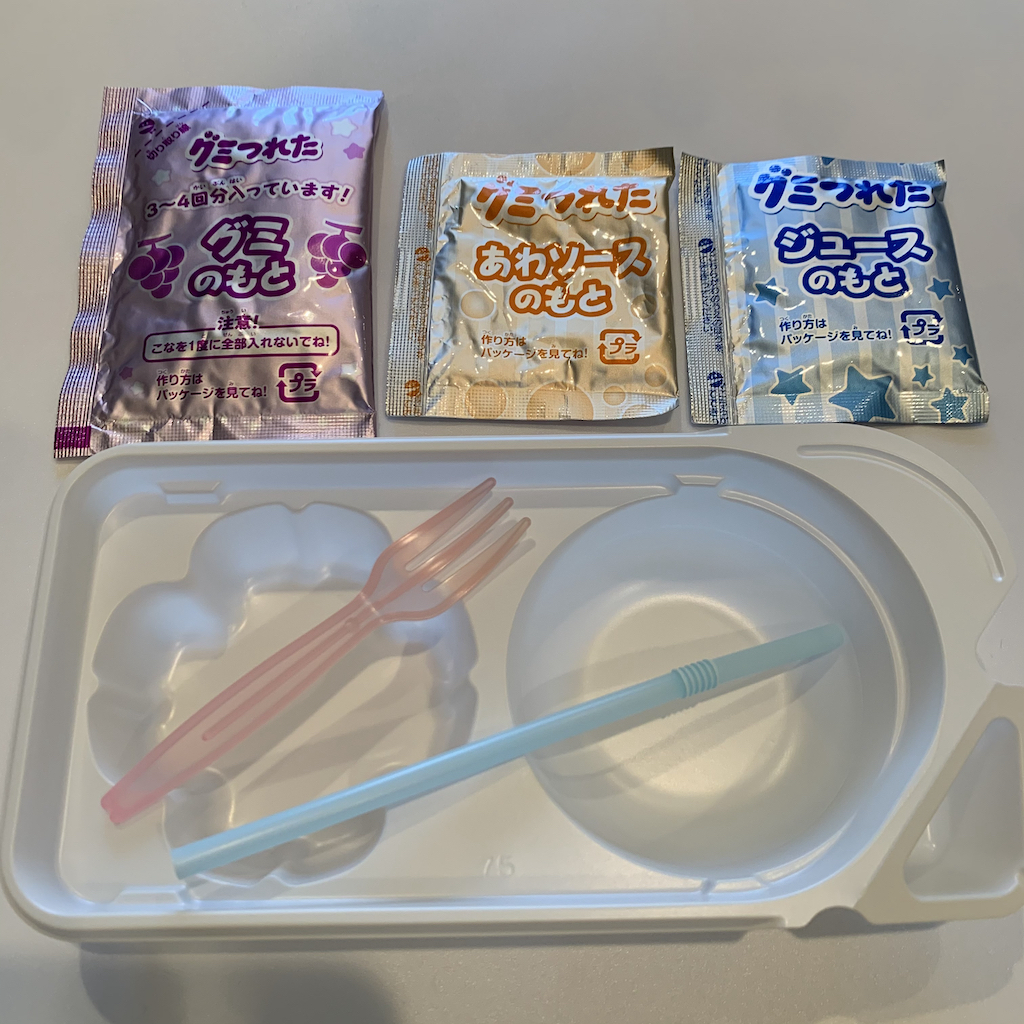 ・Purple powder (for gummy candy)
・Yellow powder (for bubble sauce)
・Blue powder (for juice)
・A cup with a hole in a circle and a flower + A tiny 5ml cup
・A straw
・A fork
Direction
1. First of all, please separate the tiny triangular cup.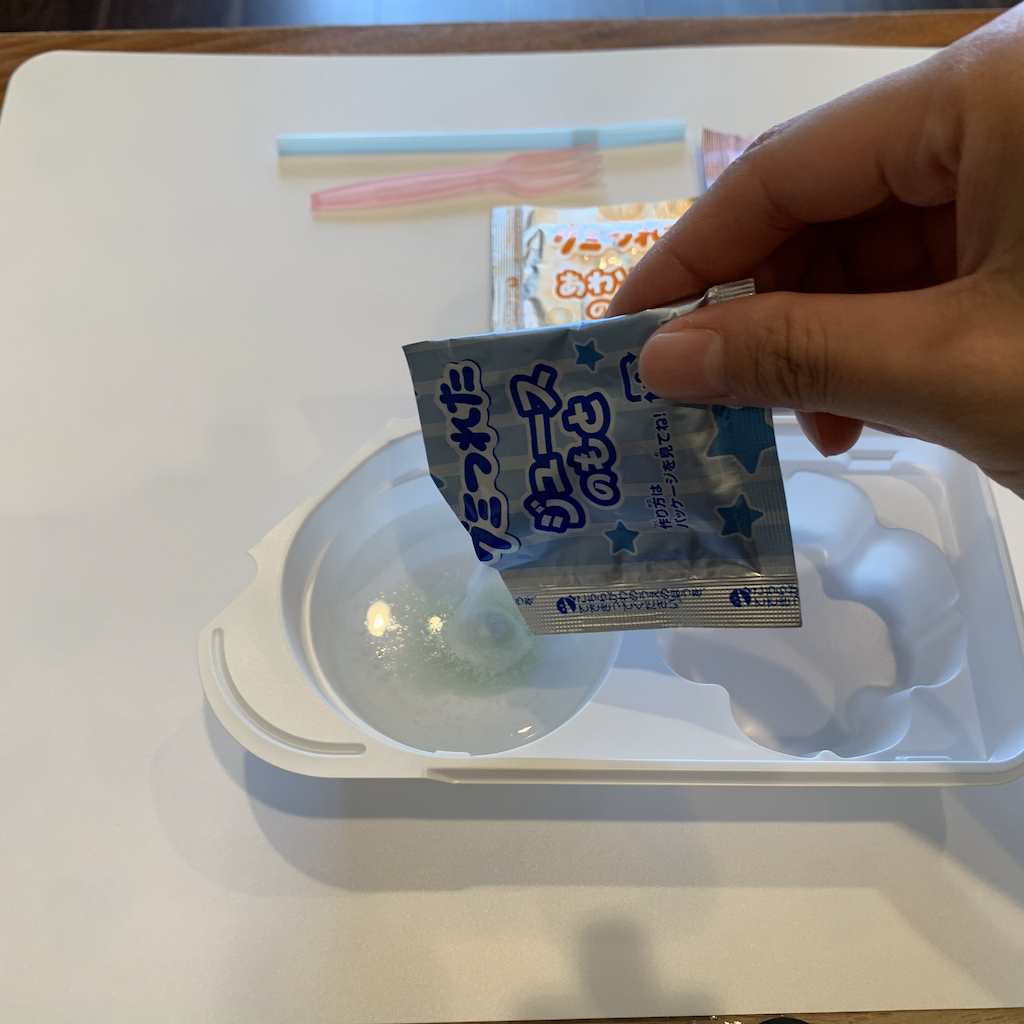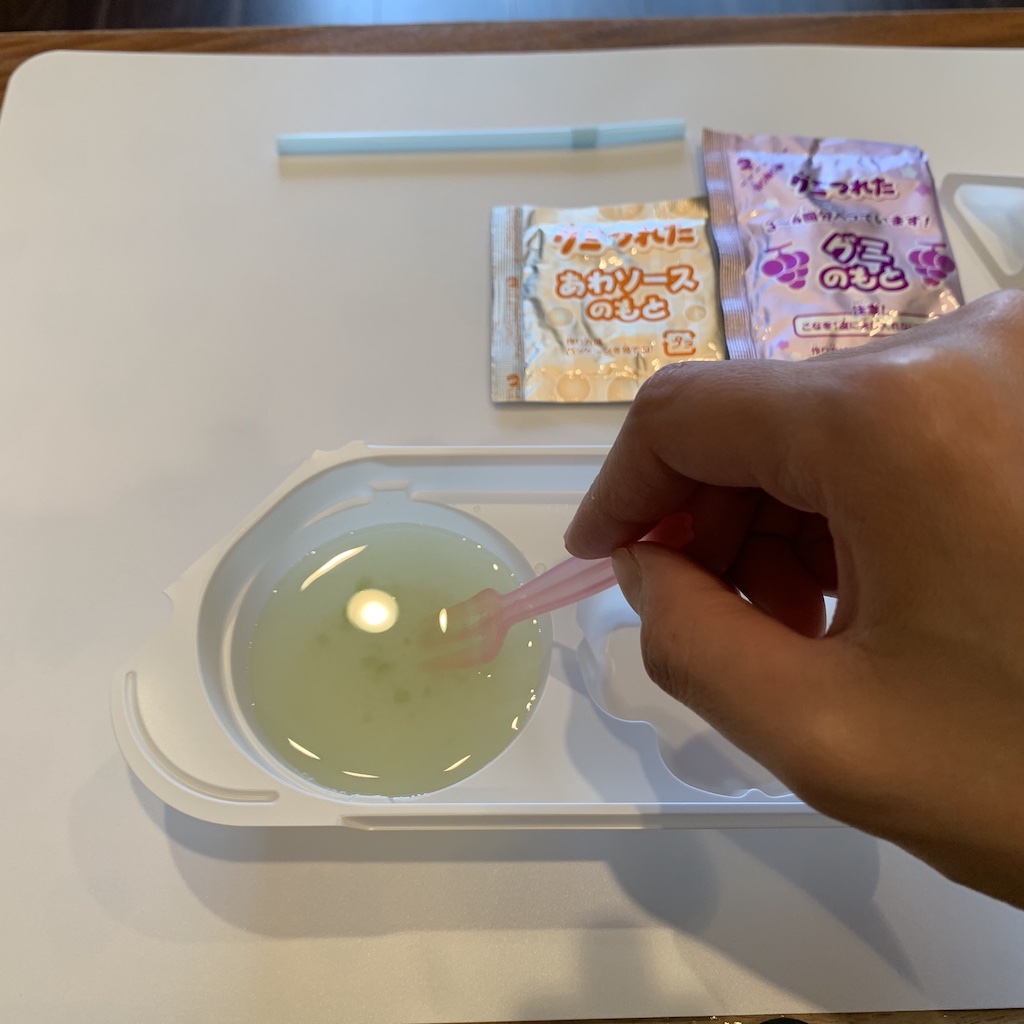 2. Fill the inner line of the round cup with water. Then, put blue powder in it, and mix well.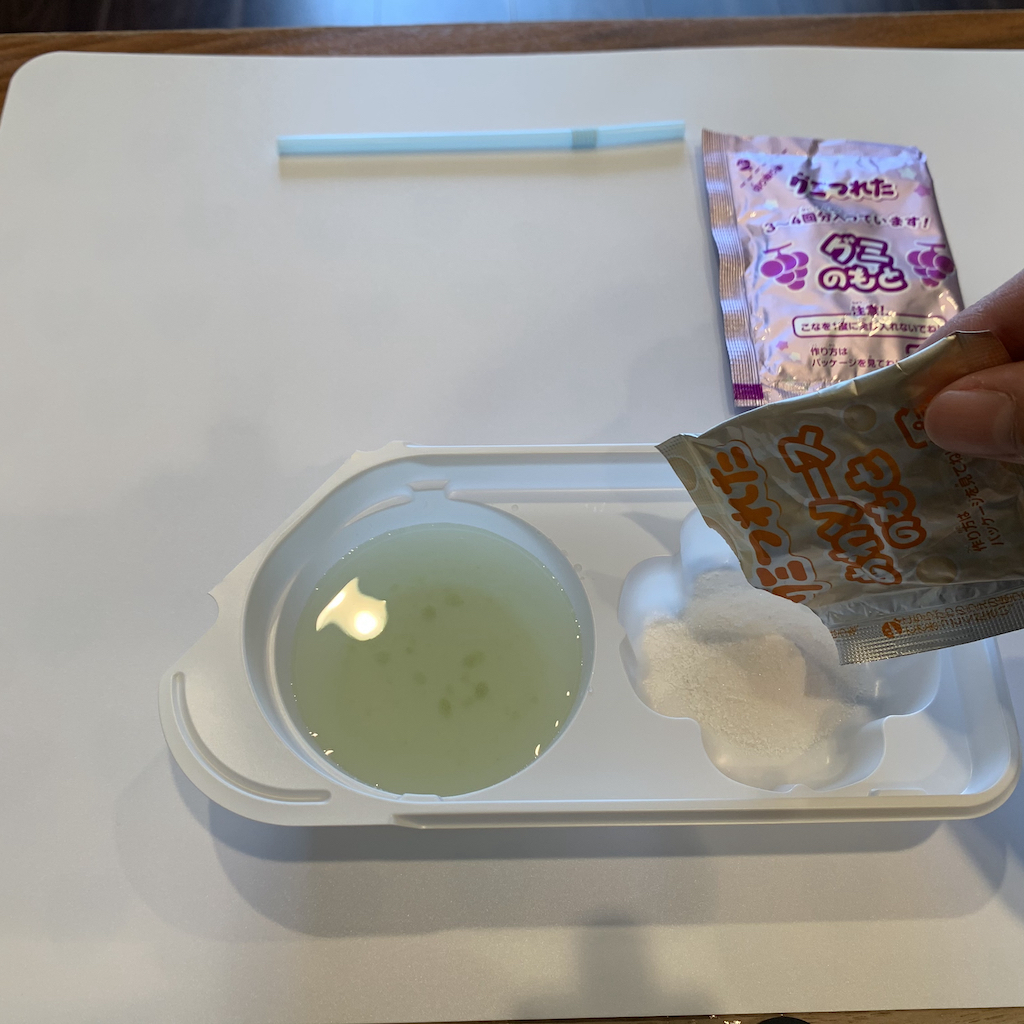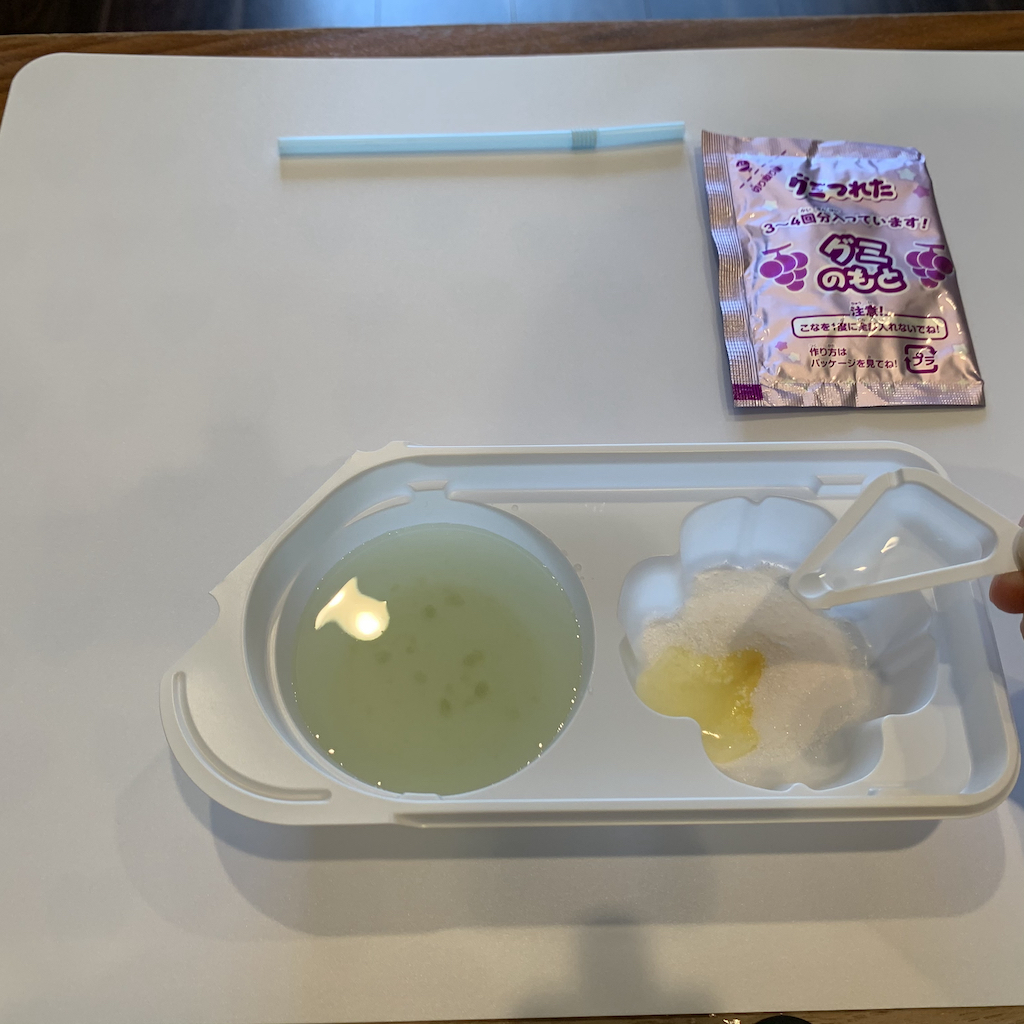 3. Put the yellow powder in a flower cup, and pour 1 cup of the water using the tiny triangular cup (5ml).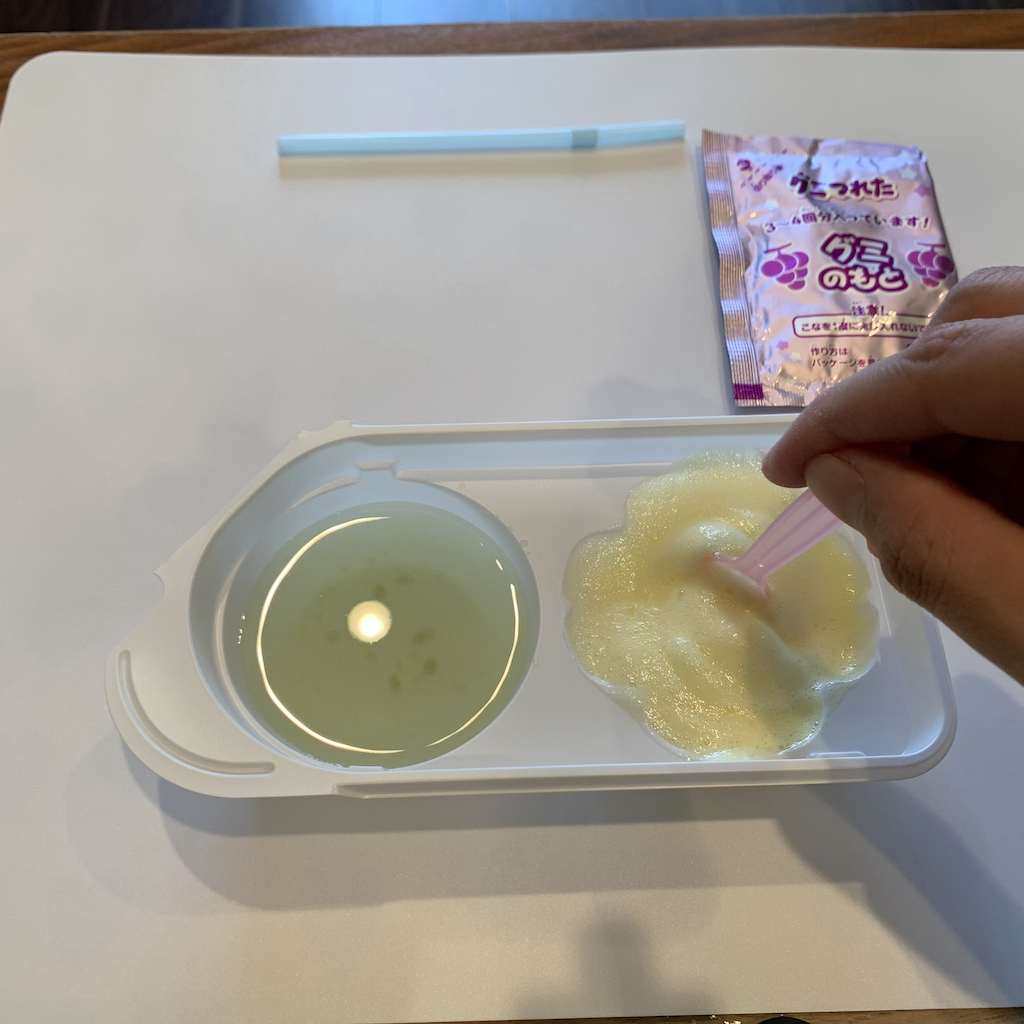 4. Mix well, and you can complete the bubble sauce.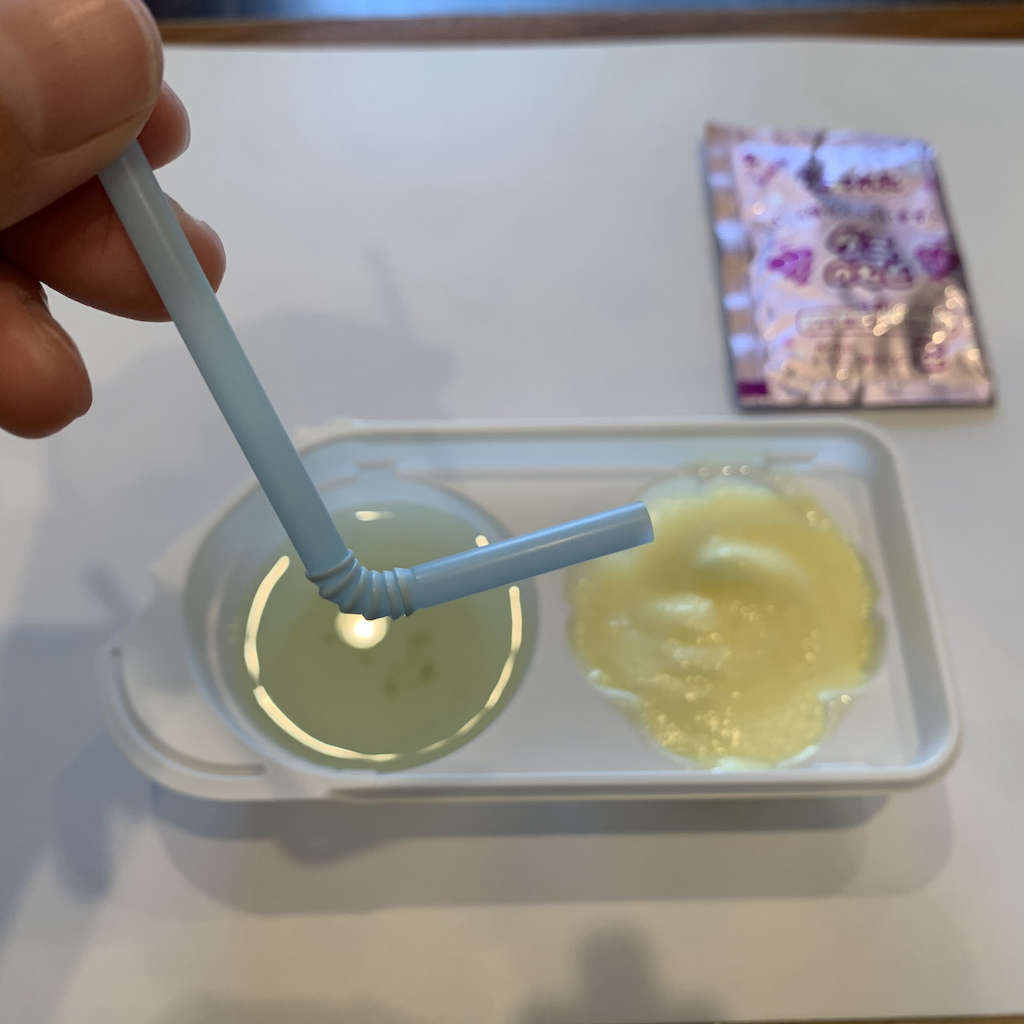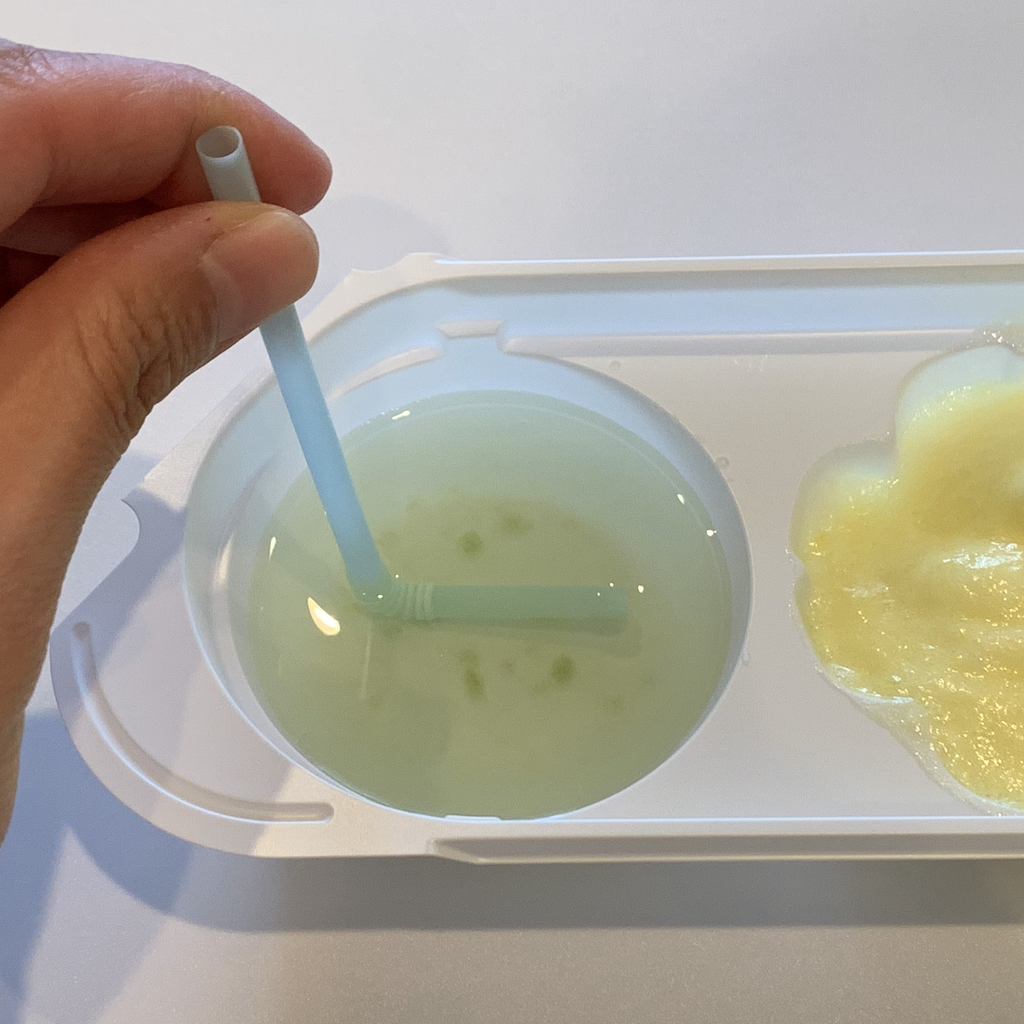 5. Bend the straw as shown in the picture, and submerge in the green juice.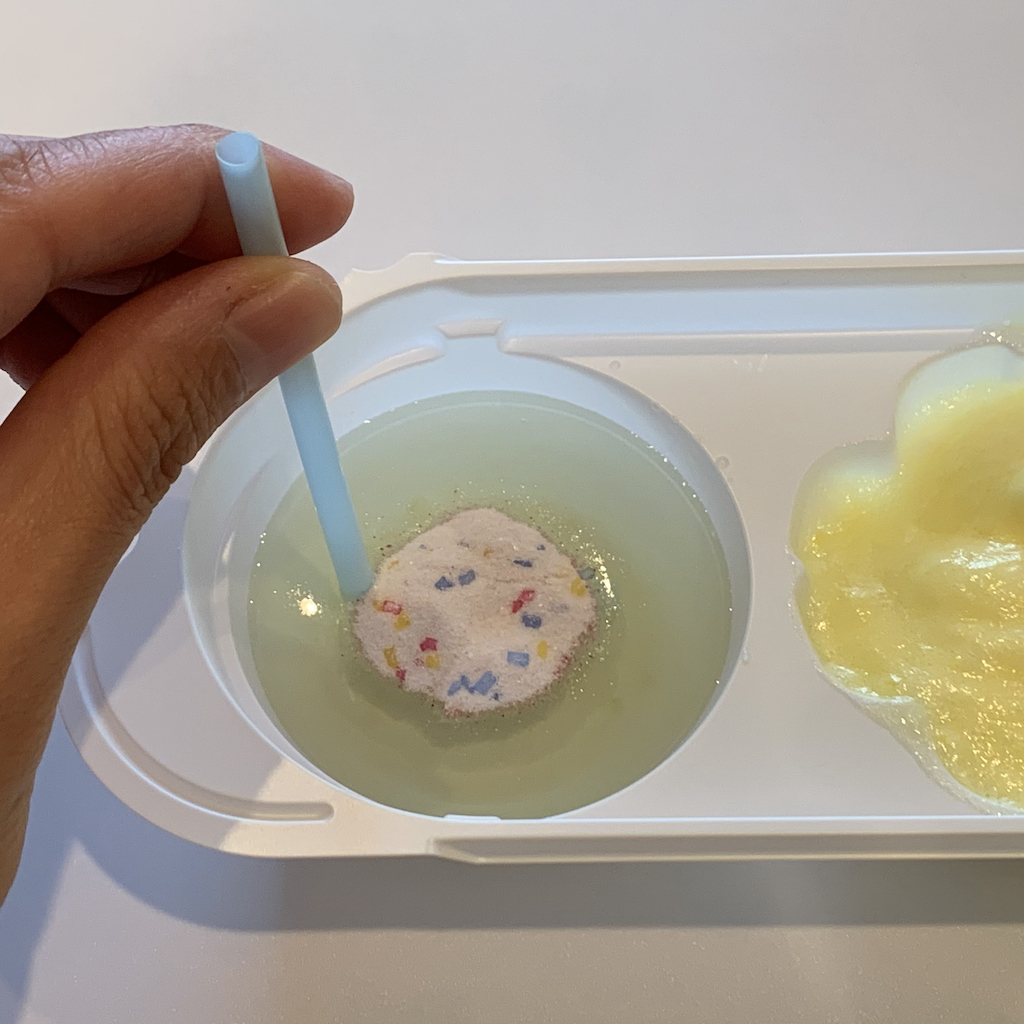 6. Put the purple powder to cover the sunk straw while holding the straw.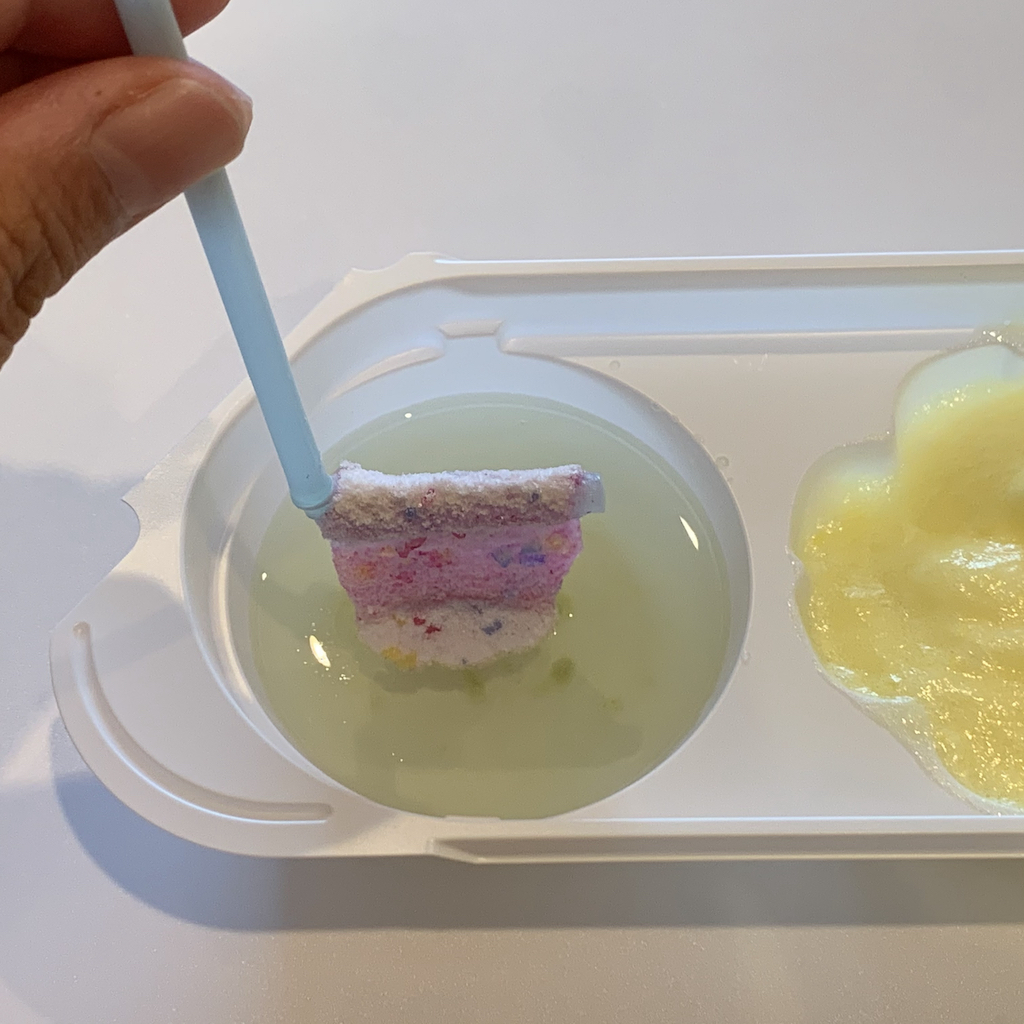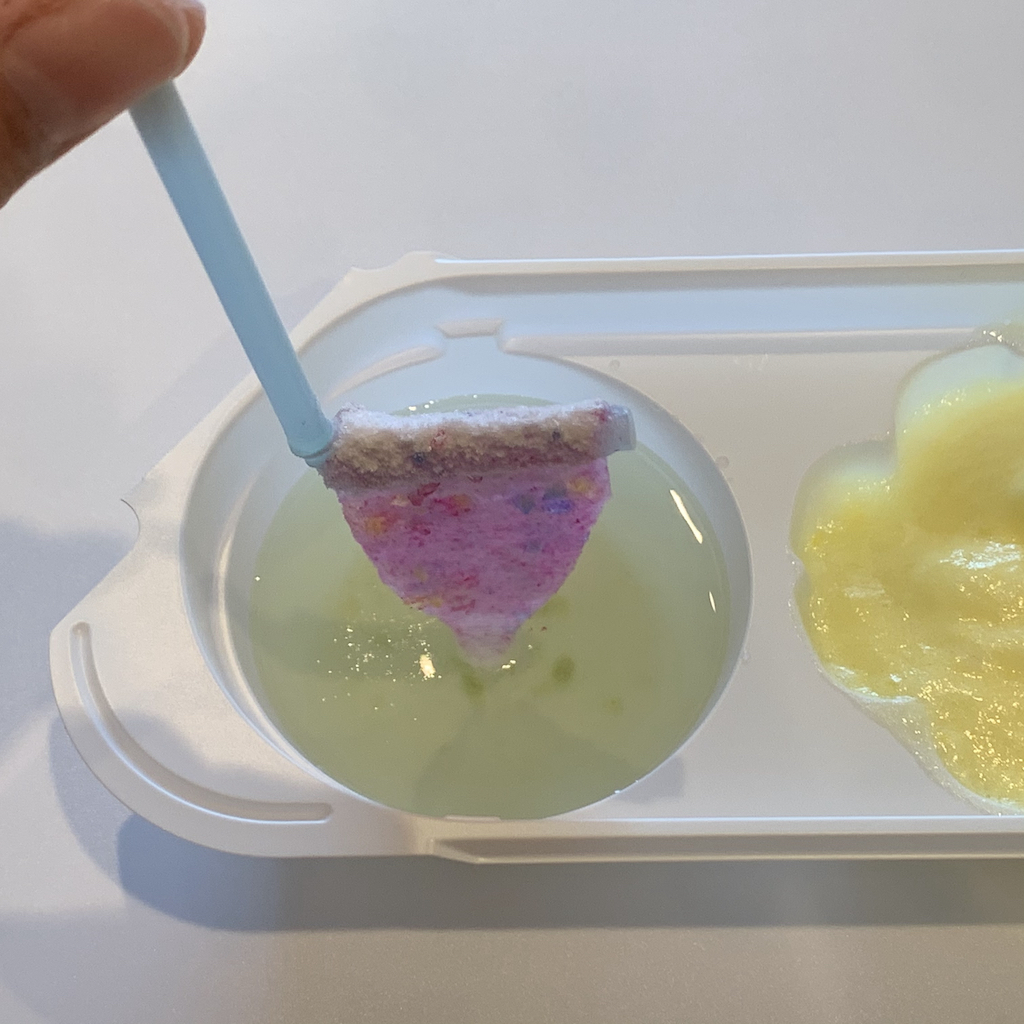 7. Pull up the straw slowly to make it in the shape of a thin gummy. The more purple powder you use, the bigger the gummy candy will be.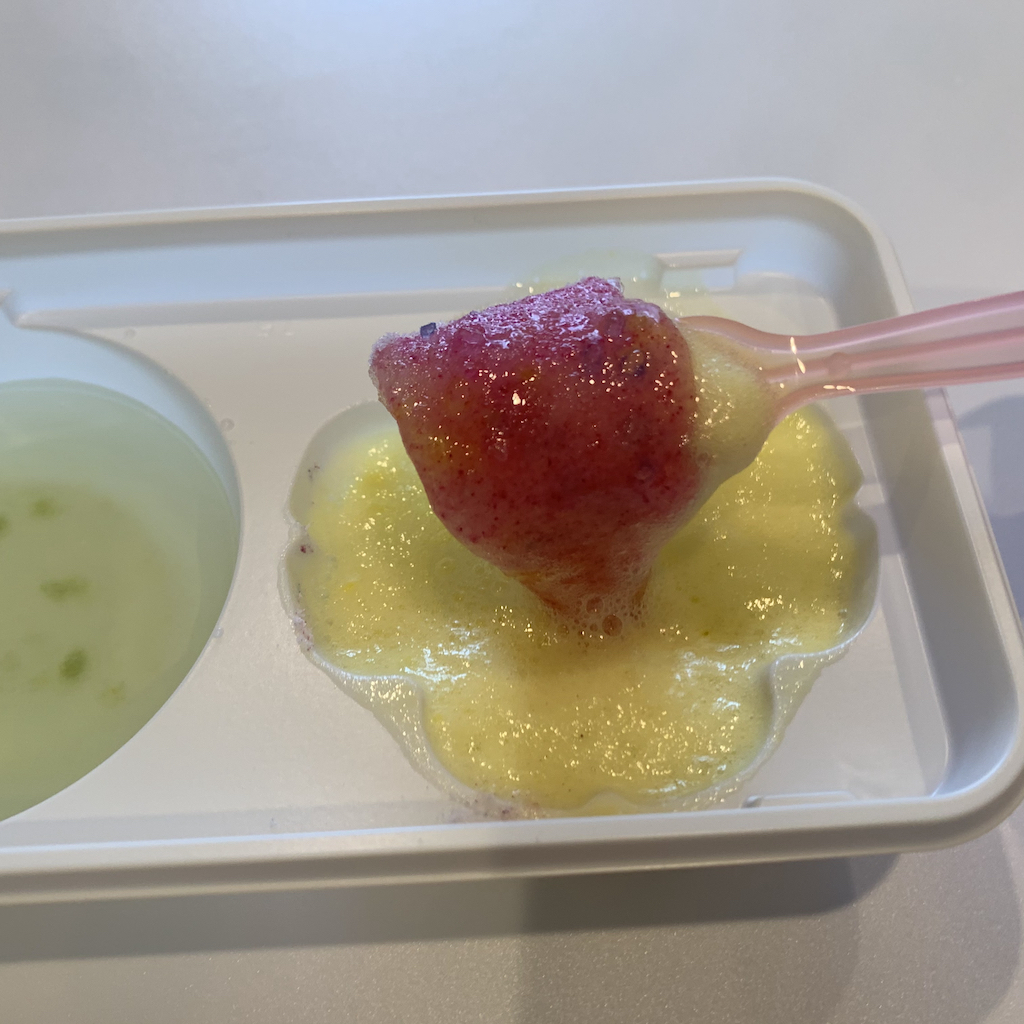 8. Remove the gummy candy from the straw using the fork. Dip it into the bubble sauce and eat it.
Product Review
Time needed: It will take only few minutes. I would say 5 minutes is enough to enjoy making this gummy candy.
Difficulty level: ★ 
This is very easy kit! So, I think it's easy to play even for small children.
Taste: It's very delicious with grape flavor and sweet taste. It's called "gummy", but it doesn't have strong chewy texture. It has a softness like jelly.
Enjoy making the BIG gummy candy!!!