Hi everyone!
How have you been these days?
It's getting warmer in Tokyo and I can tell spring is coming soon.
I already found cherry blossoms at my favorite park while running. I can't wait to go cherry blossoms festivals!!
Let's survive the last winter time staying healthy with very delicious miso soup.
Today's miso soup will use seasonal food again… broccoli!
I love boiling broccoli with mayonnaise because it's very easy and delicious salad with only itself.
My husband is not crazy about broccoli salad… but let's see how he likes it!
【Recipe (2 servings)】
Ingredients
1 oz miso paste (fermented soybean paste)*1
1 teaspoon dashi granules*2
3 oz broccoli, Cut into bite-sized
1.5 oz ham, Cut into bite-sized
1.7 cups (400ml) water
*1 Feel free to adjust the amounts of miso paste to your liking.
*2 If miso paste already contains dashi, don't need dashi granules.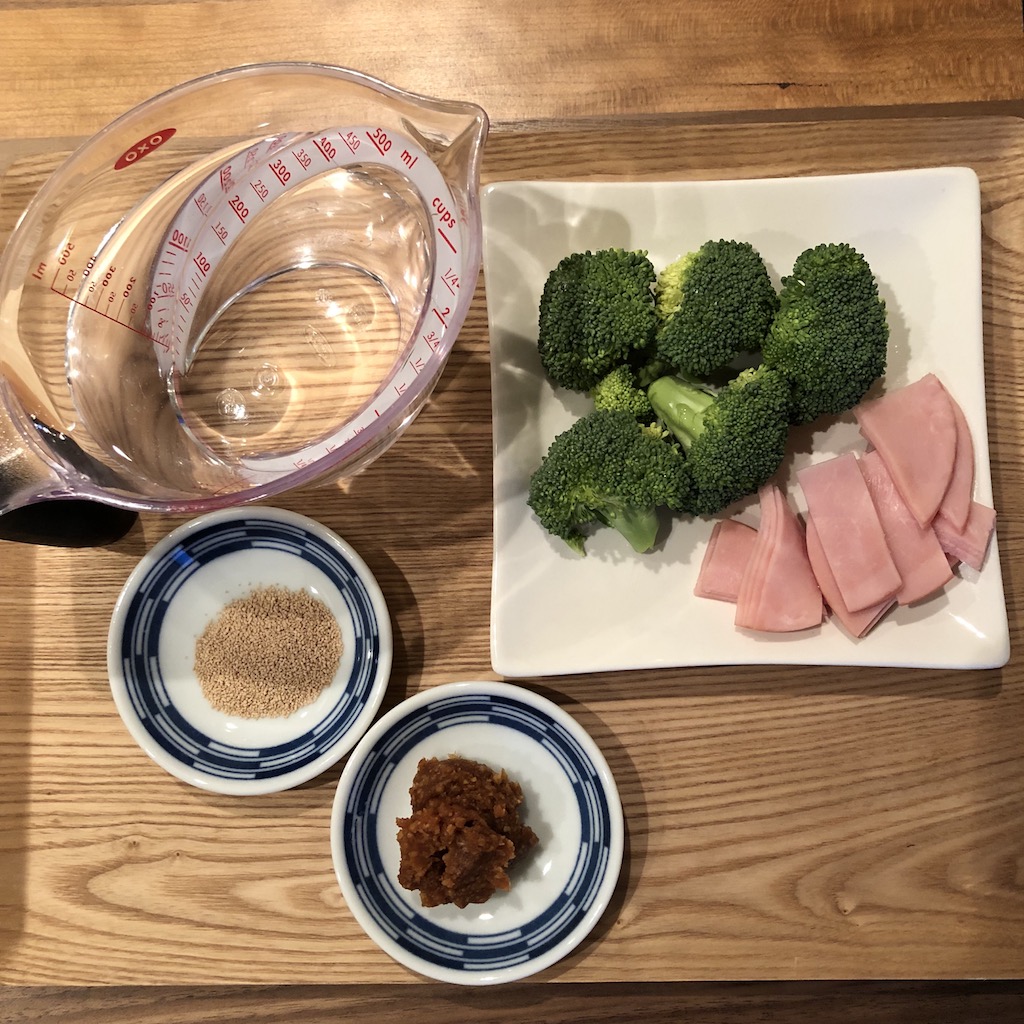 Directions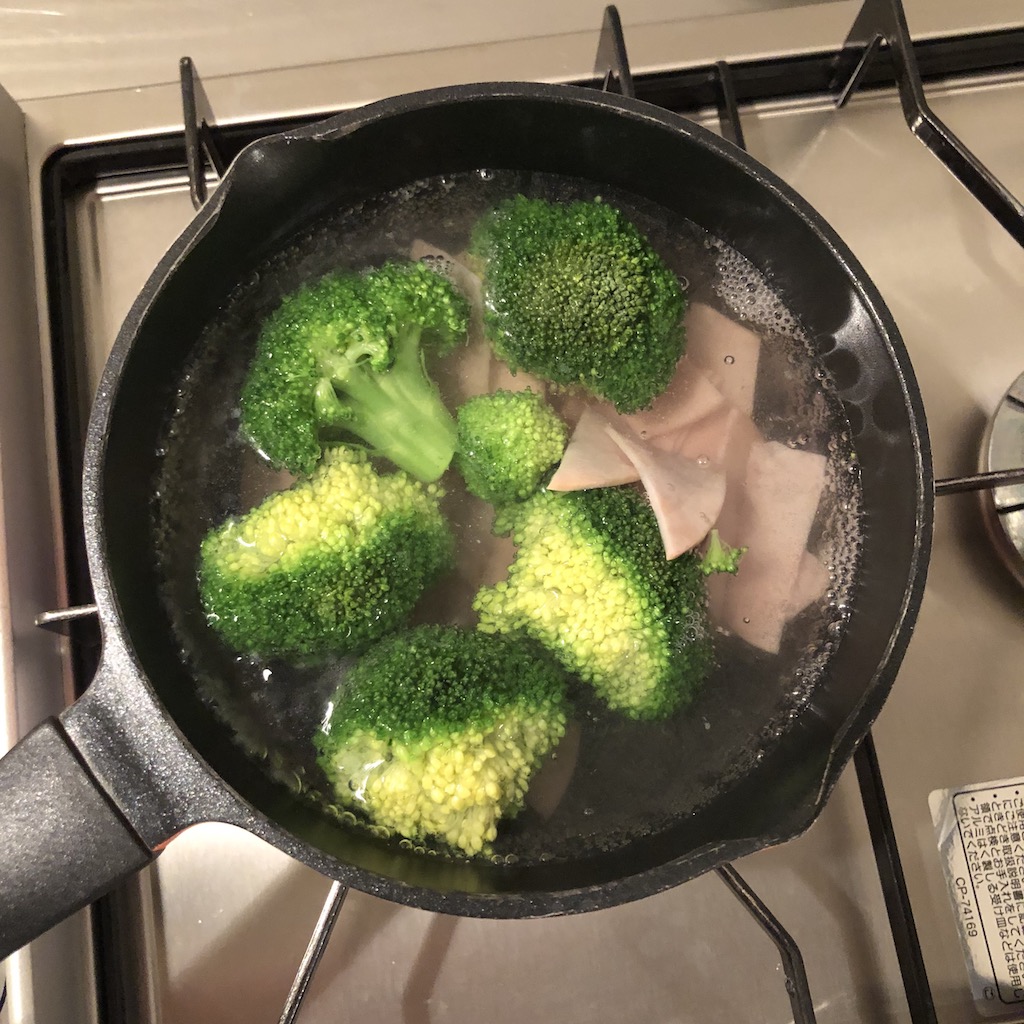 1. Heat broccoli and ham with boiled water in a saucepan for 2-3 min.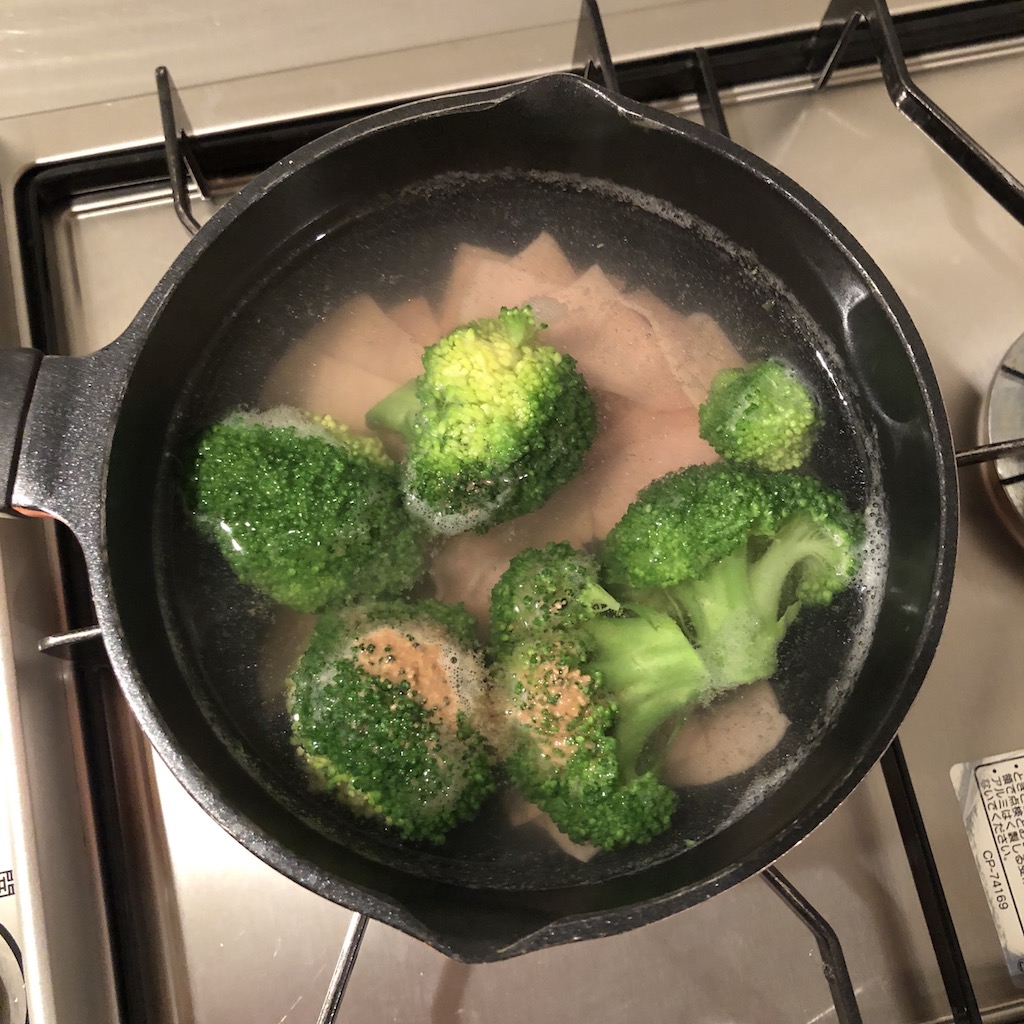 2. Add dashi granules and stir until granules are completely melted. Then remove from heat.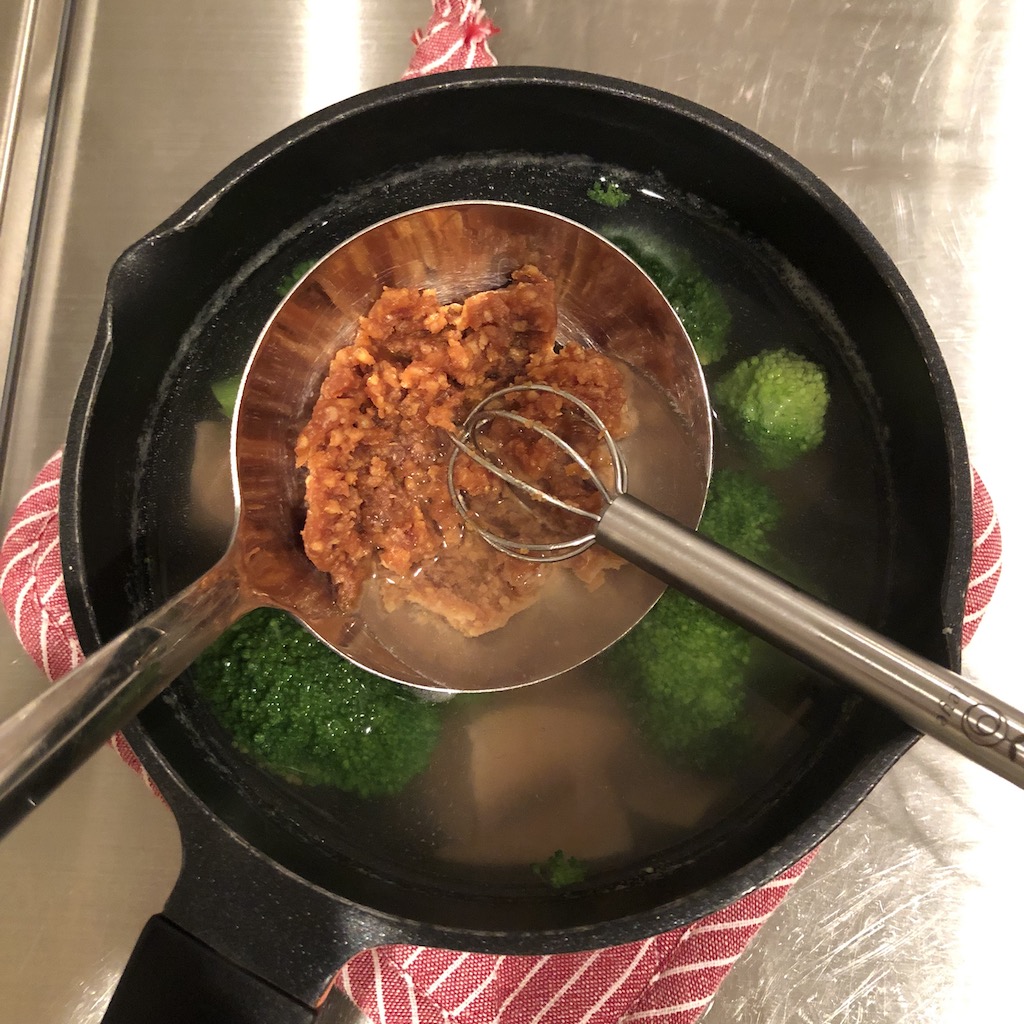 3. Add miso paste and stir until miso is completely melted. (Put parmesan cheese if you like.)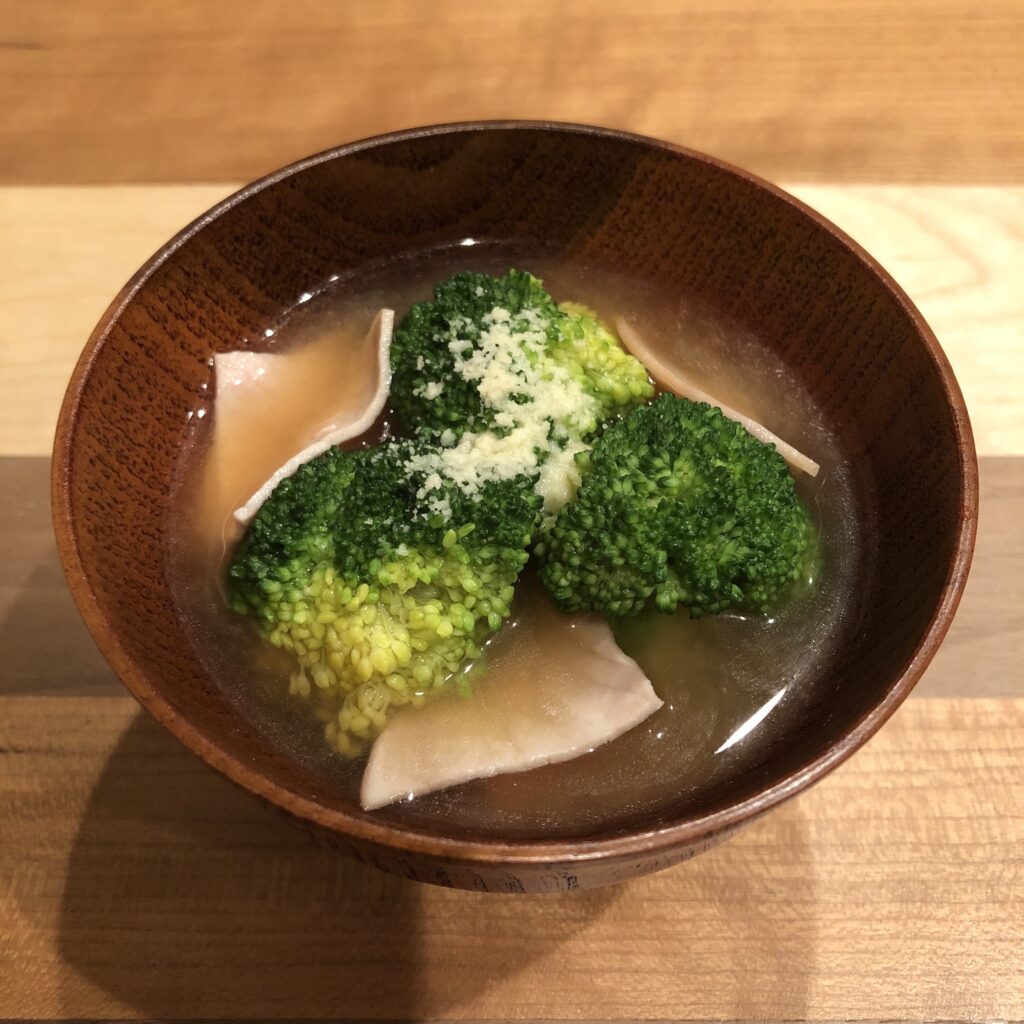 Ready to eat!
As you know, broccoli and ham are cooked through quickly. So today's recipe is very short! haha
I am so happy that my husband really liked the taste (more than I thought actually). He said ham is very important to make great miso soup because it creates amazing dashi (stock)!
I think bacon is also good instead of ham.
Enjoy your miso soup!