Do you like Italian food? I LOVE Italian food!!
There are many good Italian restaurant in Tokyo, and I go to neighborhood one few times a month.
I came up with the idea of fusion of miso soup and Italian food today.
Yes, it is today's creative menu "Italian miso soup"!
When it comes to standard menu in Italian cuisine, I would say it is MARGHERITA pizza. Sweet tomato and rich mozzarella are the best combination in pizza. The flavor of basil makes me happy too…
So I challenged to use those three ingredients for "Italian miso soup".
You might be anxious for the taste… but don't worry! Please jut look forward to the new taste!
【Recipe (2 servings)】
Ingredients
1 oz miso paste (fermented soybean paste)*1
1 teaspoon dashi granules*2
3.5 oz tomato, Cut into wedges
2 oz mozzarella
5-10 basil leaves
1.7 cups (400ml) water
*1 Feel free to adjust the amounts of miso paste to your liking.
*2 If miso paste already contains dashi, don't need dashi granules. I use miso paste containig dashi this time.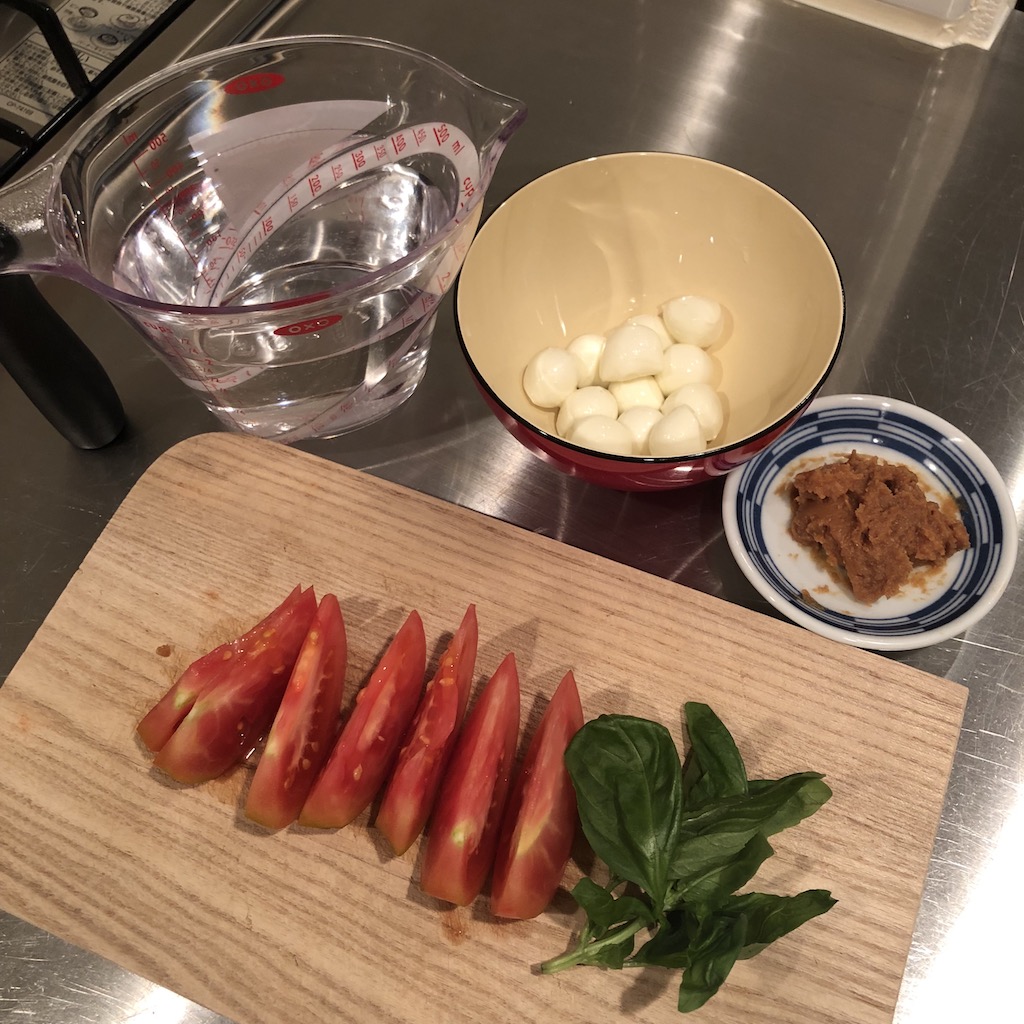 Directions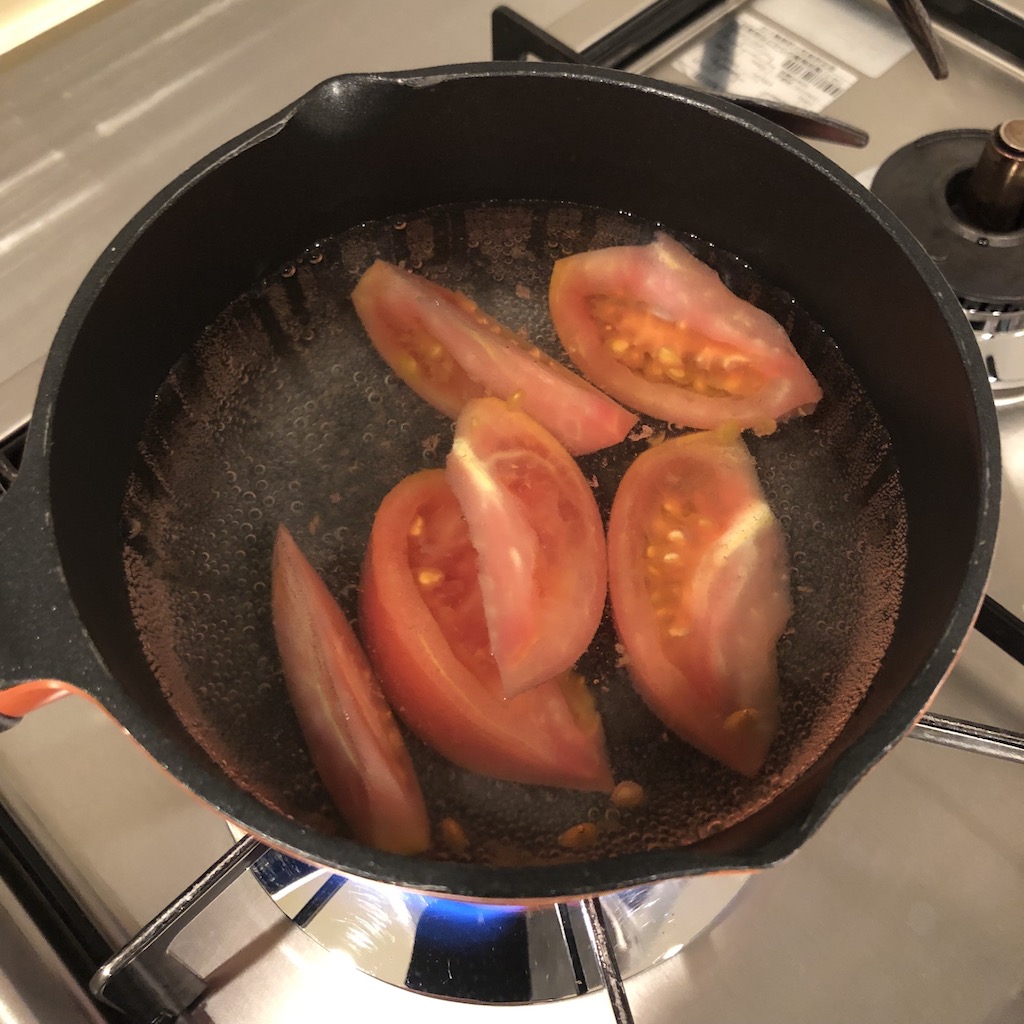 1. Heat water in a saucepan, and add tomato after boiling.
Add dashi granules, if you need, and remove from heat after granules is melted.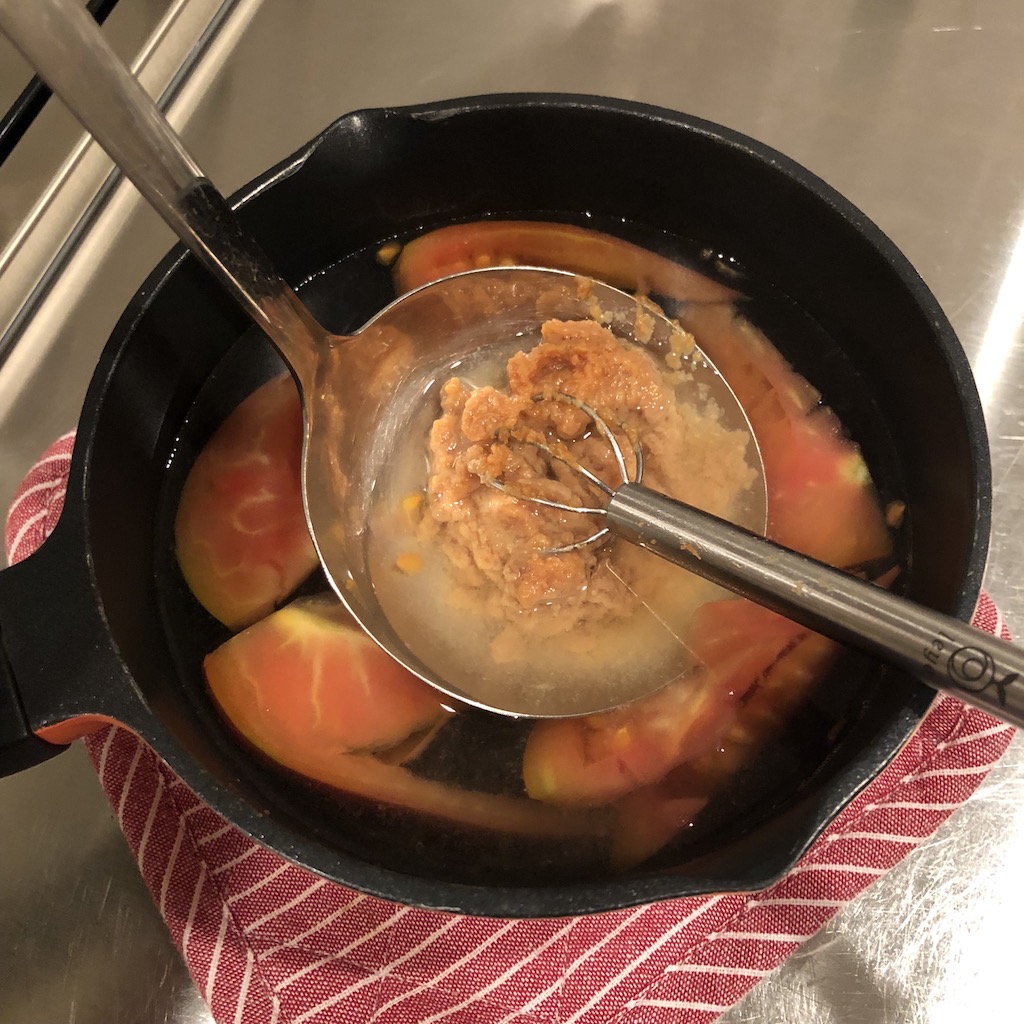 2. Add miso paste and stir until miso is completely melted.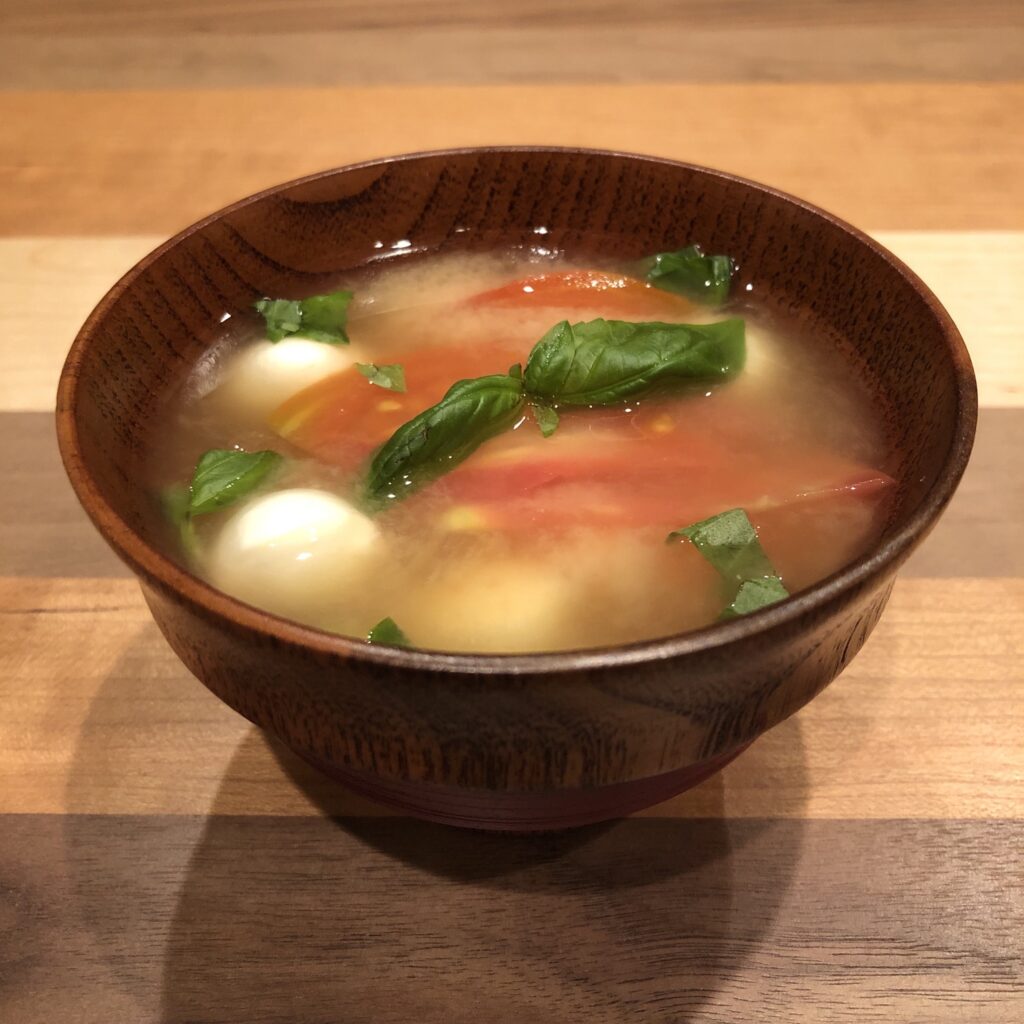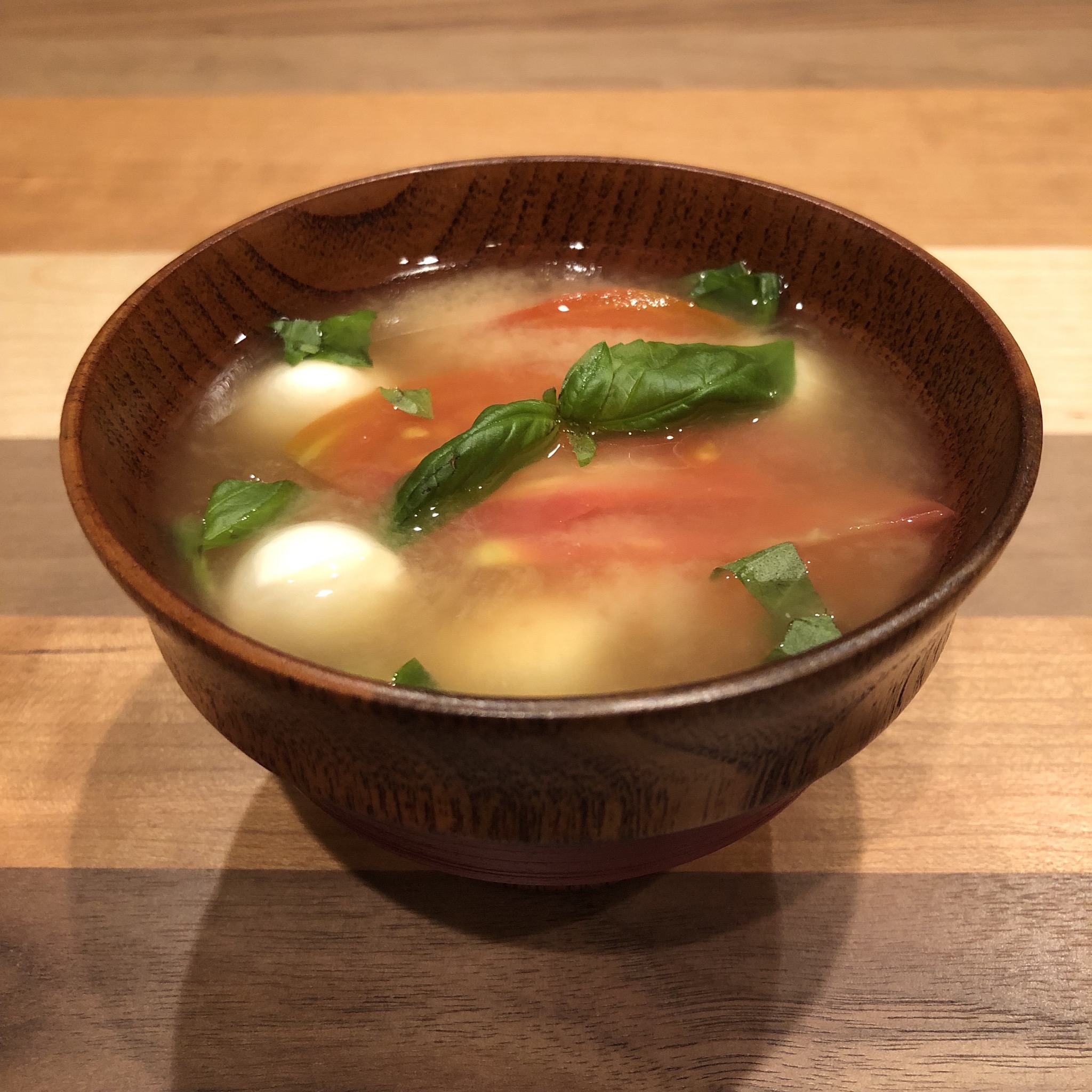 Put mozzarella and basil to your liking, then Ready to eat!
When I tasted at first, I said OH MY Gosh! It's good!!
It was much better than I expected. Miso totally match with Italian.
Miso and cheese are both fermented food, maybe that's why mozzarella goes well with miso soup.
The flavor of basil is of course amazing. I believe people from Italy accept this fusion menu too.
Enjoy your miso soup!