Eating raw mushrooms is the most surprising thing at the table when I was staying with my host family in the U.S.
I found mushrooms can be eaten raw at that time because we never eat like that in Japan.
Also the difference about mushrooms between Japan and America is the types of mushrooms.
There are many kind of mushrooms in Japan such as shiitake mushrooms, enoki mushrooms, shimeji mushroom and so on. I think Japanese eats more various types of mushrooms than other countries.
My favorite one is maitake mushrooms. Maitake tempura is incredibly delicious, so I highly recommend to eat it when you visit Japan!
I don't use mushrooms as a main ingredient usually, but maitake mushrooms are exception.
It is gratifyingly playing the principal role in miso soup.
If tempura is difficult to cook for you, please try the recipe of MAITAKE MUSHROOM miso soup first!
【Recipe (2 servings)】
Ingredients
1 oz miso paste (fermented soybean paste)*1
1 teaspoon dashi granules*2
2 oz maitake mushrooms, Split into bite-sized
1.5 oz onion, Shredded
1.7 cups (400ml) water
*1 Feel free to adjust the amounts of miso paste to your liking.
*2 If miso paste already contains dashi, don't need dashi granules. I use miso paste containig dashi this time.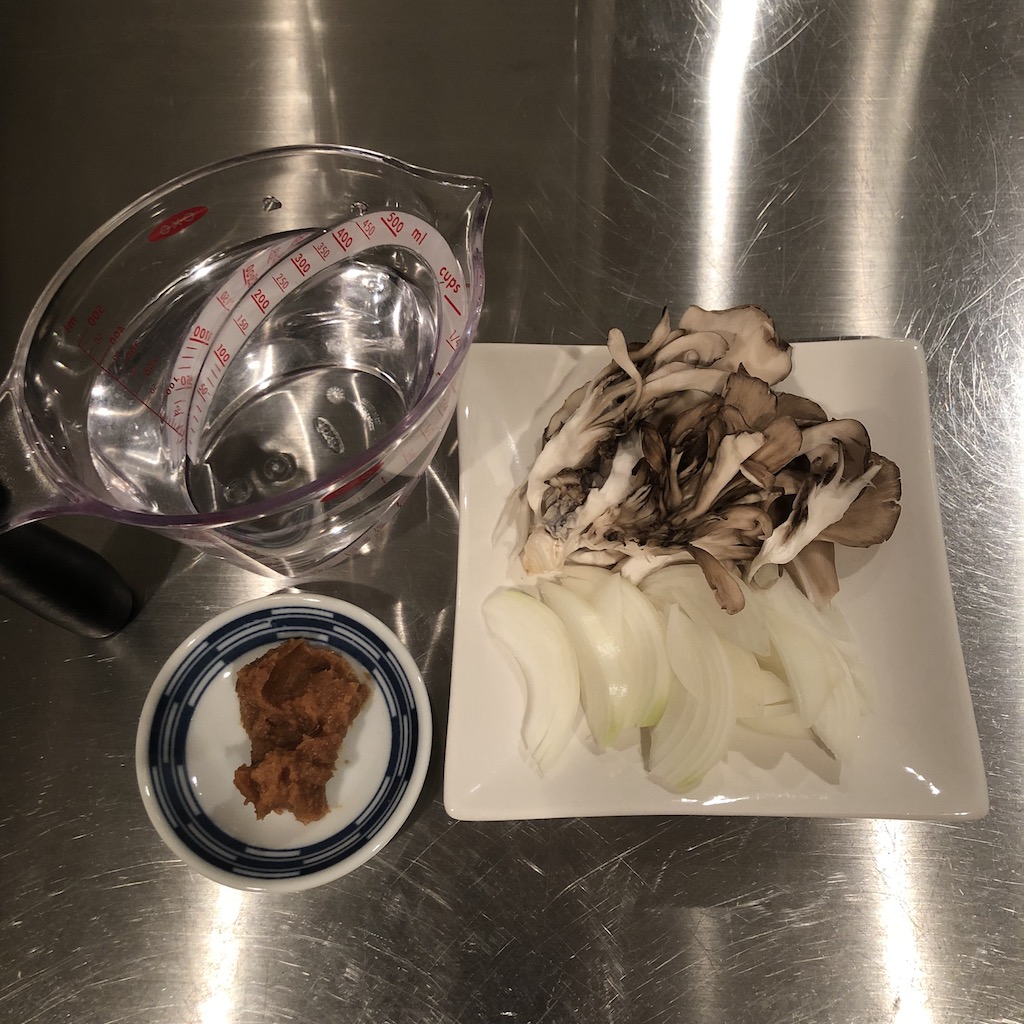 Directions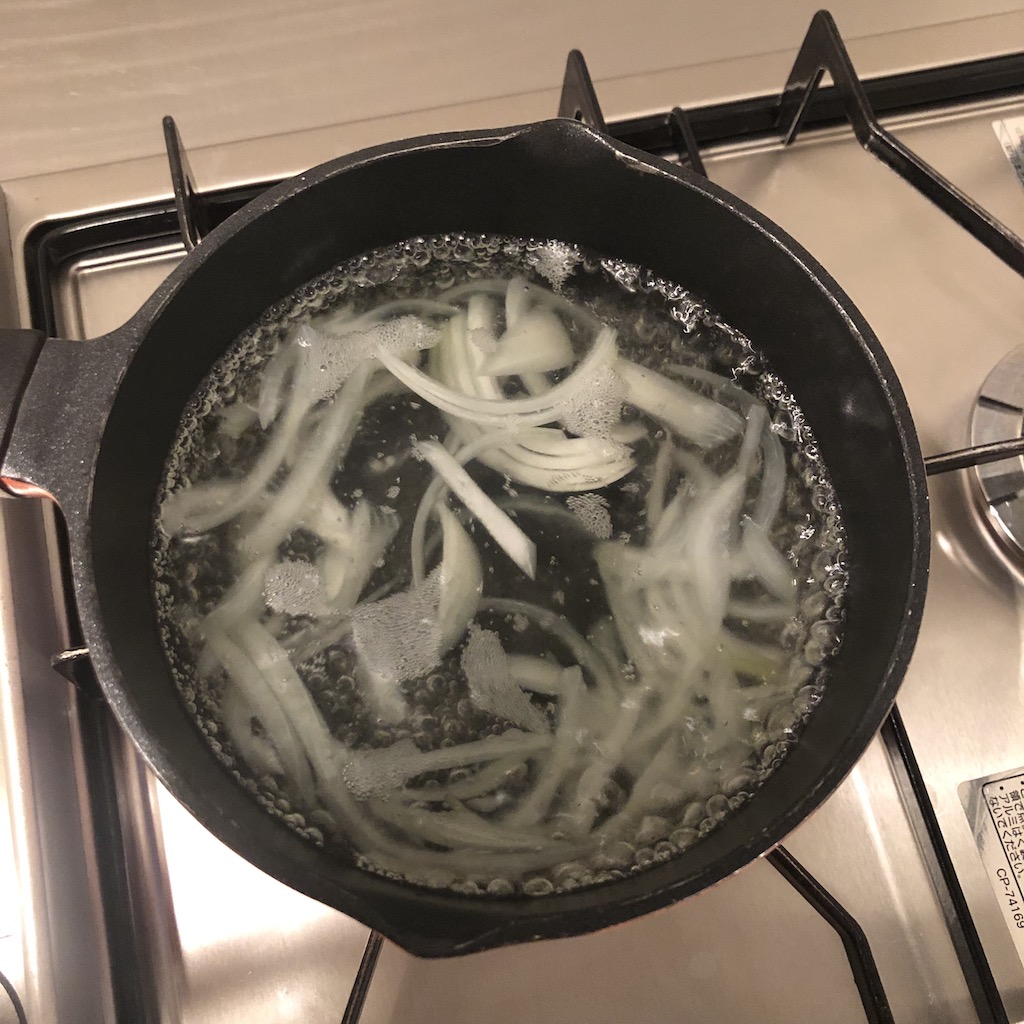 1. Heat water and onion in a saucepan.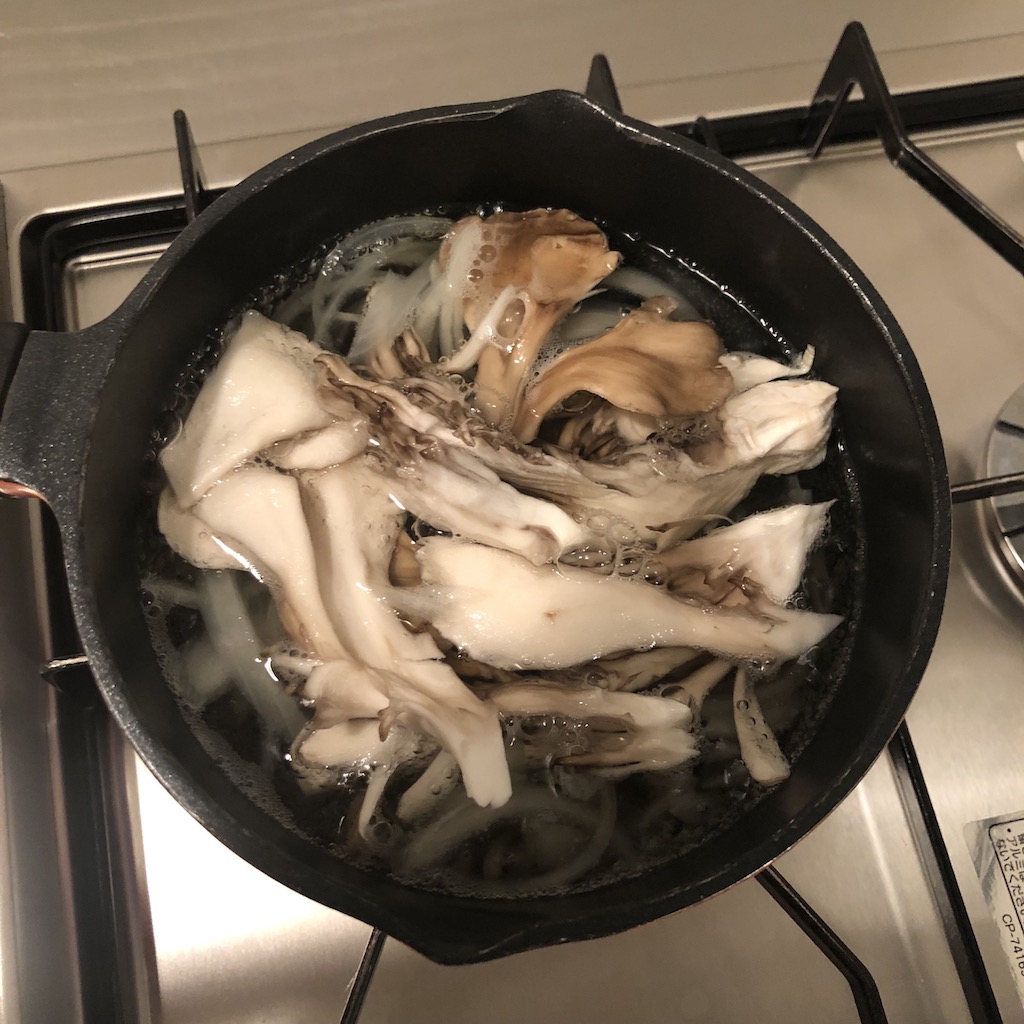 2. Add maitake mushrooms after onion is cooked to a certain extent. Simmer for 1-2 minutes to cook maitake mushrooms. (Add dashi granules if you need). Then remove from heat.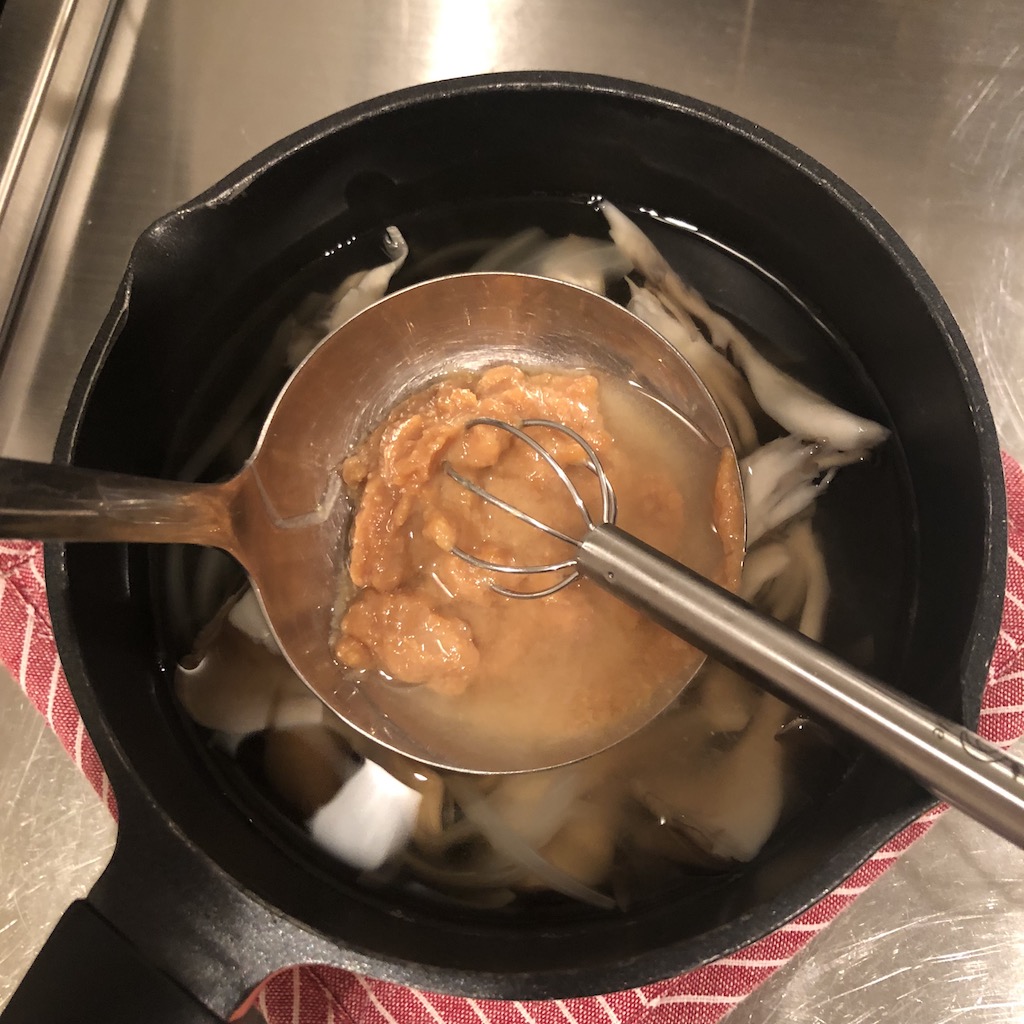 3. Add miso paste and stir until miso is completely melted.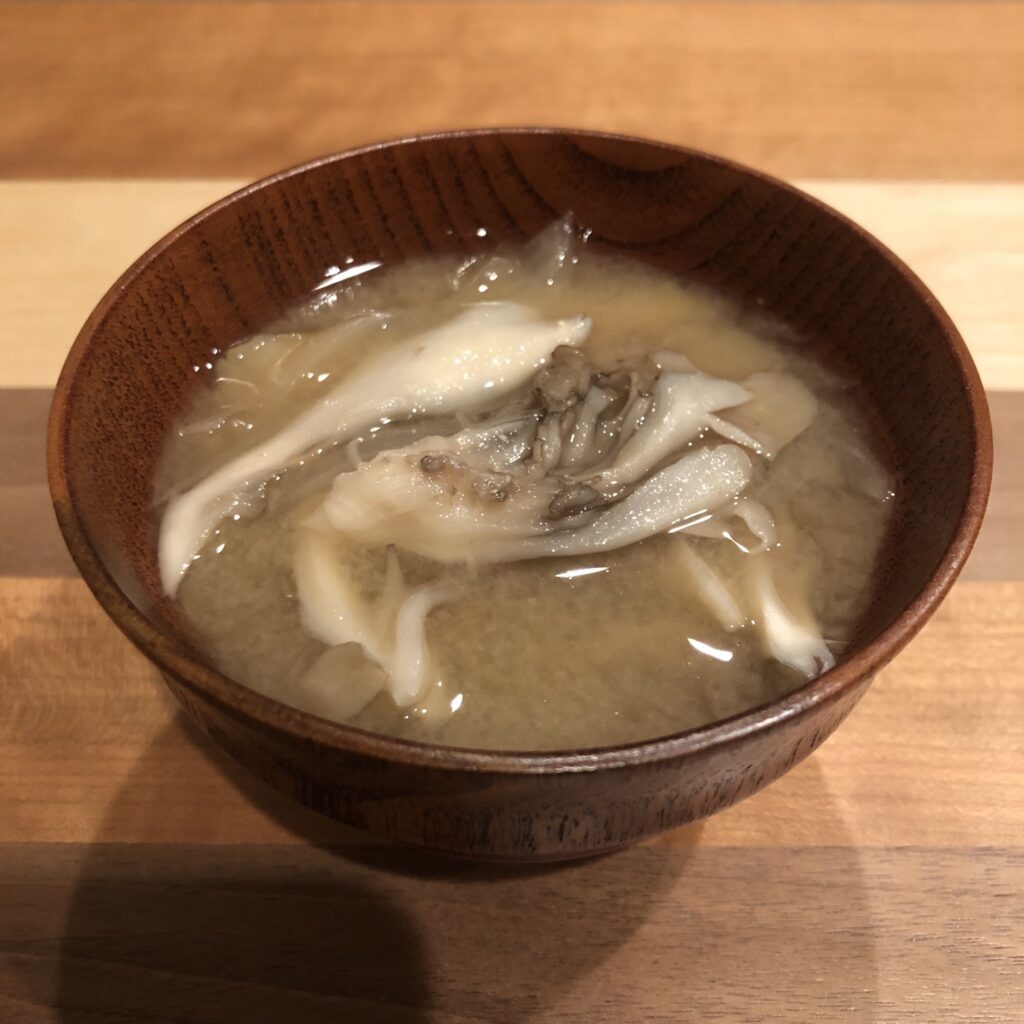 Ready to eat!
For me, flavor of maitake is the best among Japanese various kind of mushrooms.
I love the taste and texture too!
Enjoy your miso soup!