How about tasty edamame for your appetizer tonight?
Since edamame is in season now (from June to August) in Japan,I would like to introduce very tasty edamame recipe using miso paste today!
Edamame is one of the most popular side dish for Japanese when we drink alcohol.
(It's actually said that edamame contains enzyme that accelerate alcohol decomposition).
Japanese style of eating edamame is very simple, sprinkle salt on boiled edamame.
I love that taste but let's try creative recipe for edamame for today.
Savory miso sauce with grated garlic is the best seasoning for edamame, and you will be in love with this delicious dish for sure!!
【Recipe (2 servings)】
Ingredients
11 oz edamame
2 teaspoons salt
●2 tablespoons miso paste
●1 tablespoon sake (or white wine)
●2 teaspoons soy sauce
●2 teaspoons sweet sake (mirin)
●1 teaspoon grated garlic
A pinch of red pepper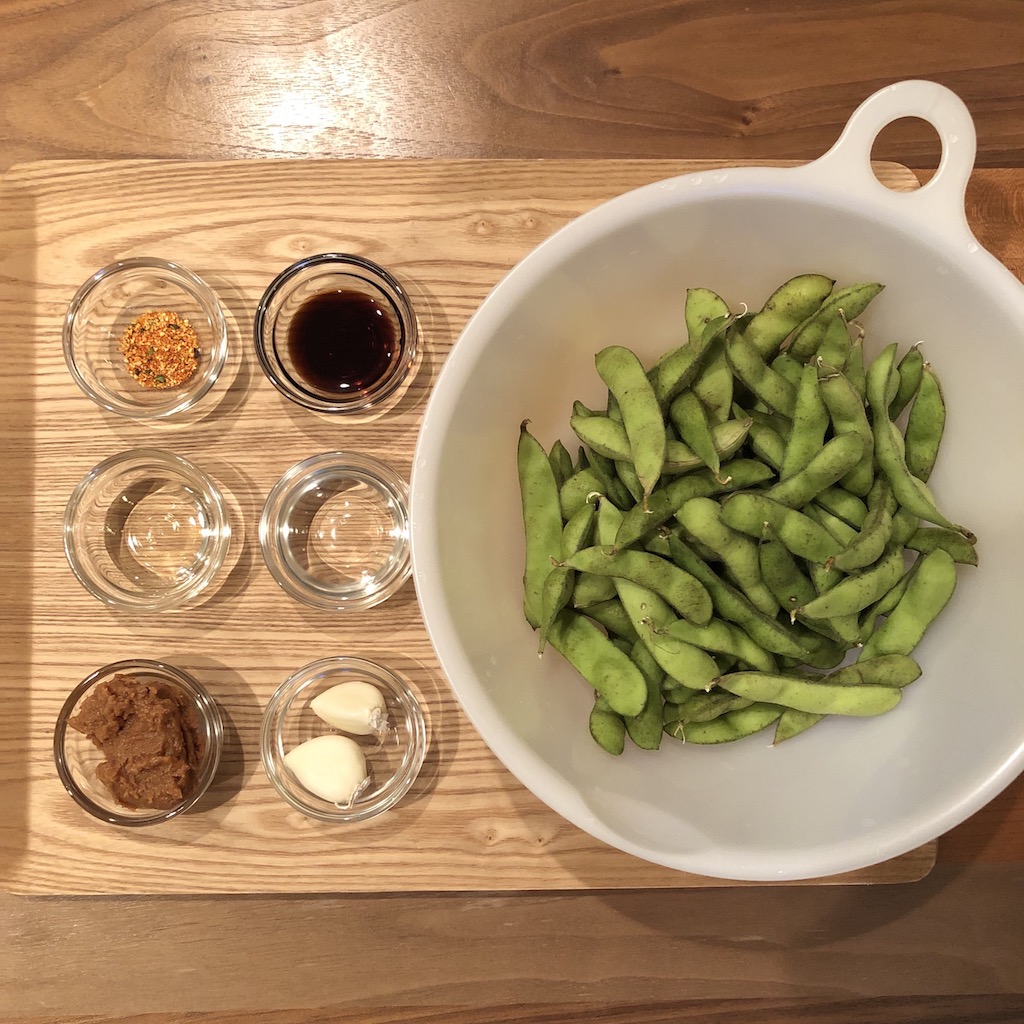 Directions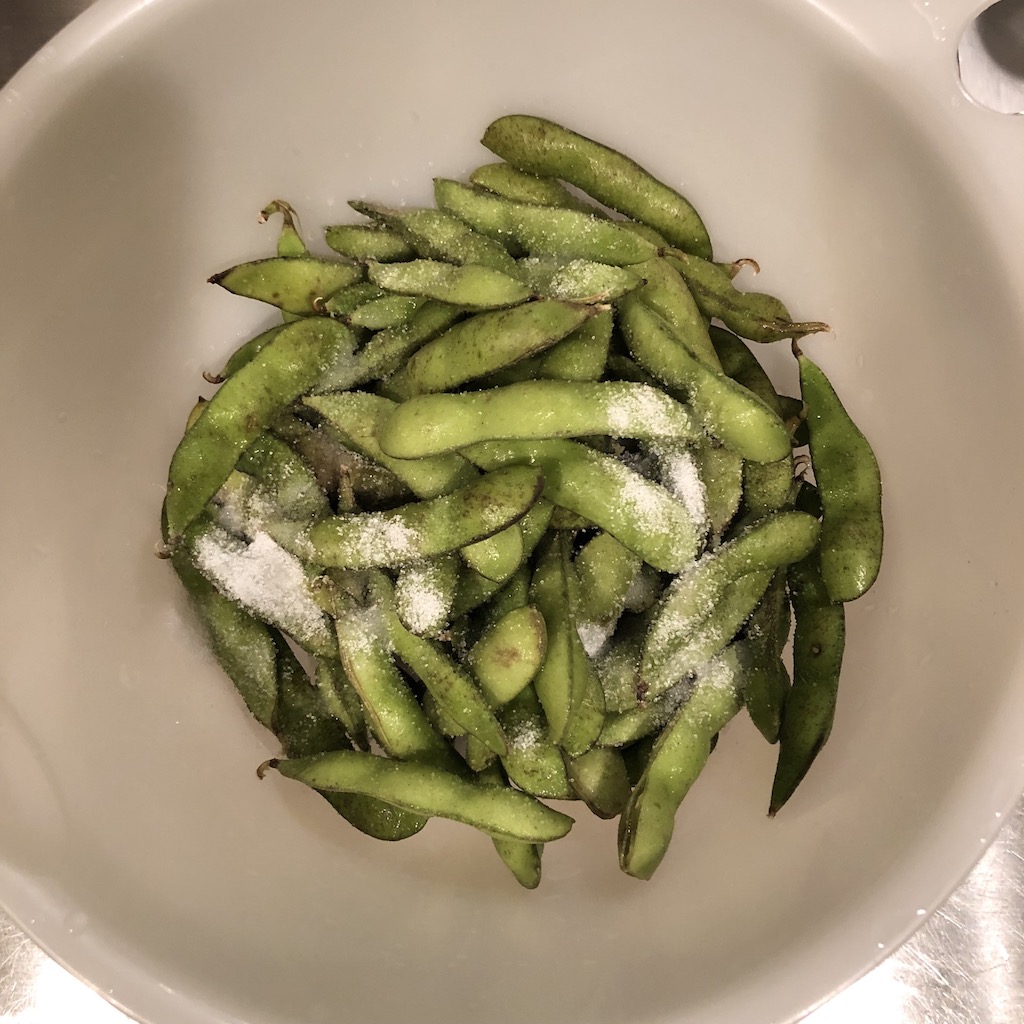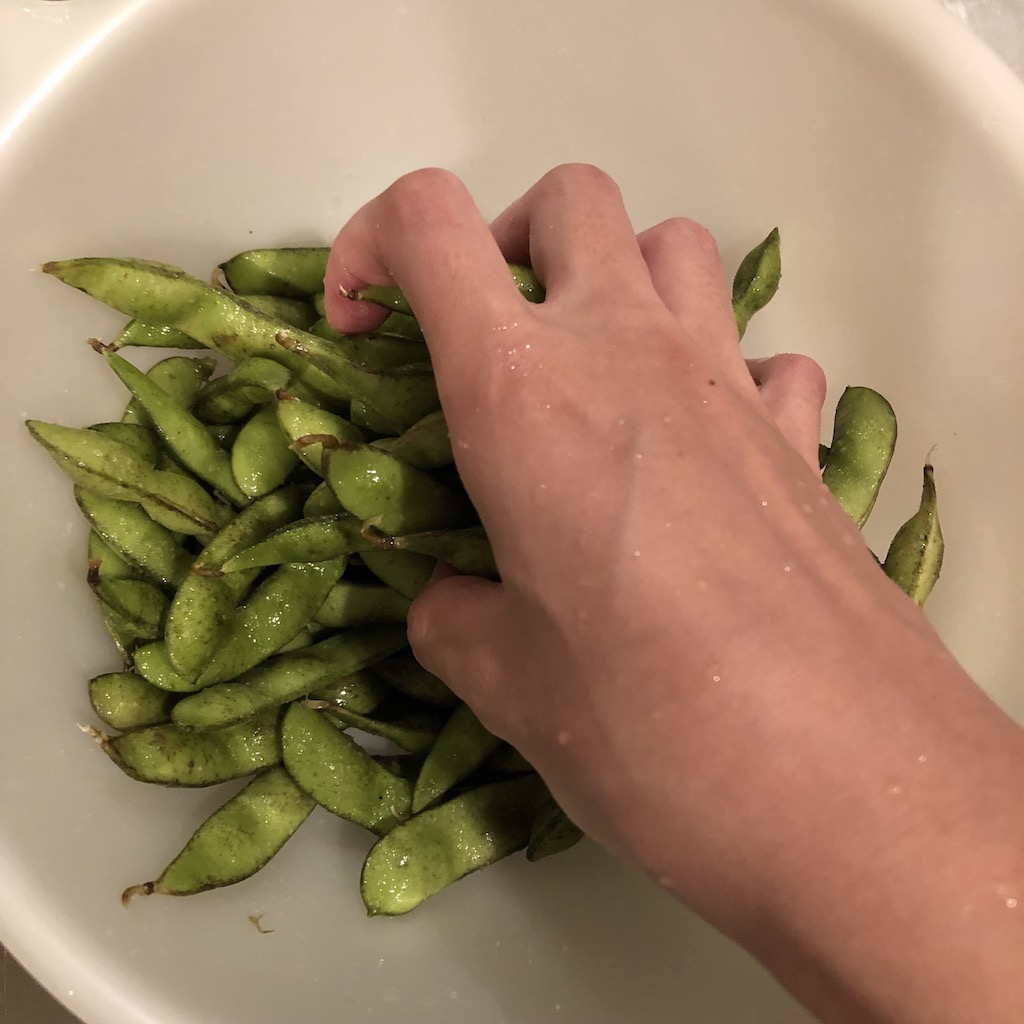 1. Wash edamame well. Sprinkle salt on edamame and rub it in.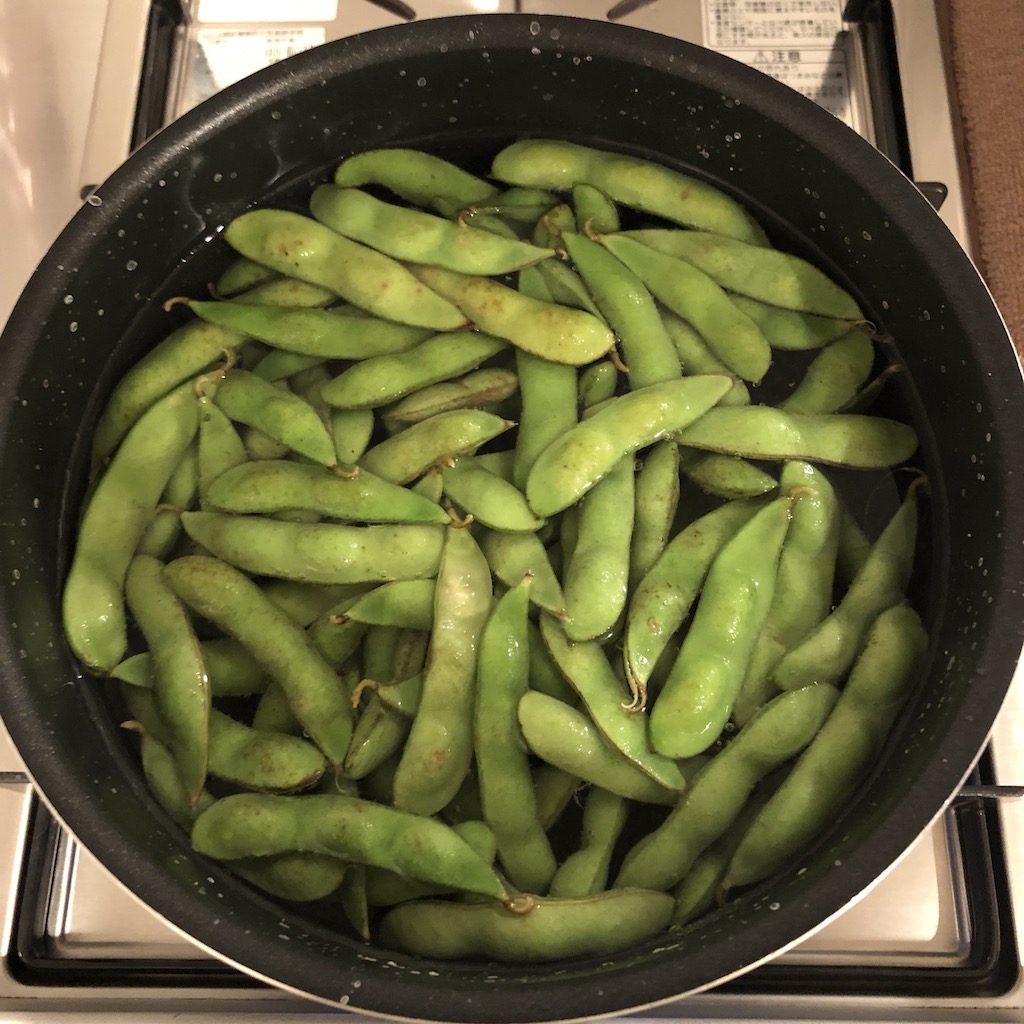 2. Boil salt-rubbed edamame with plenty of water for about 3 min. (If you like soft-boiled edamame, boil them for 5 min).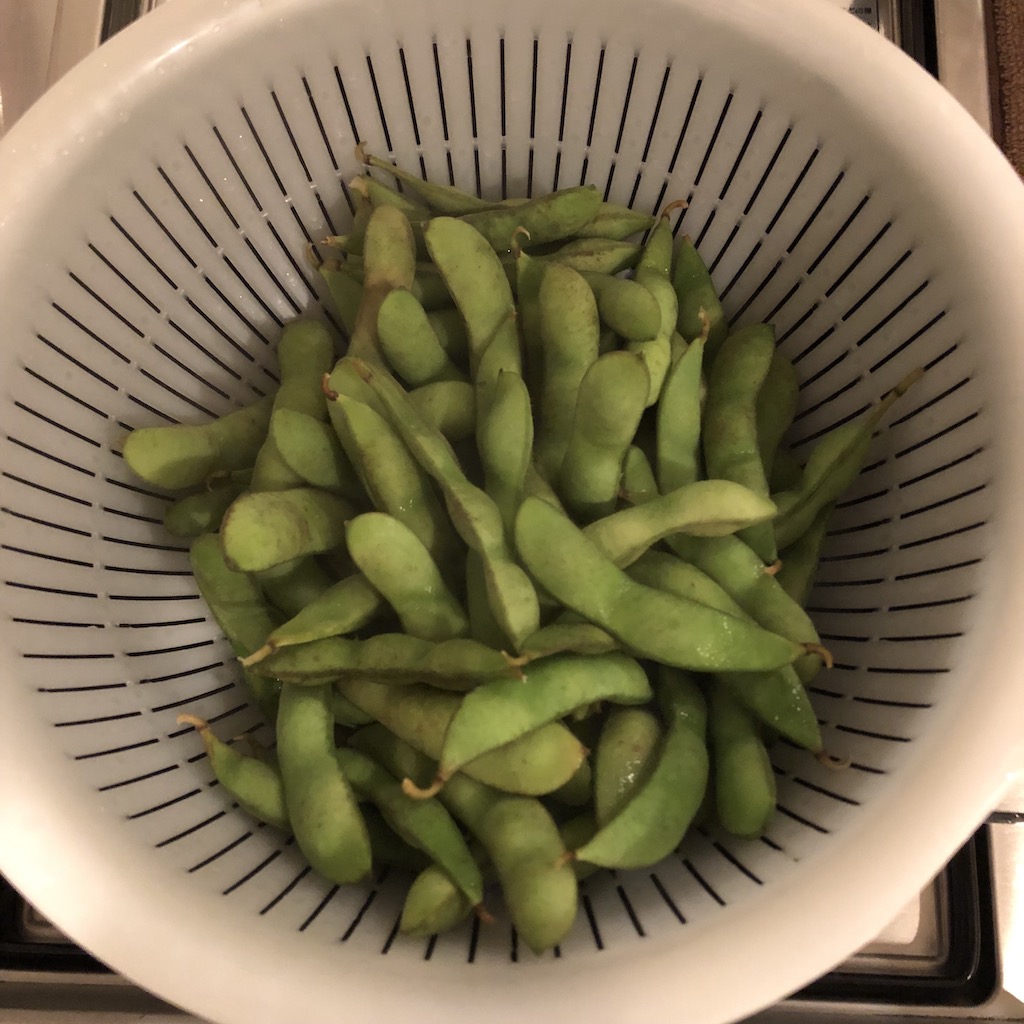 3. Drain edamame using a strainer, and cool them during making miso sauce.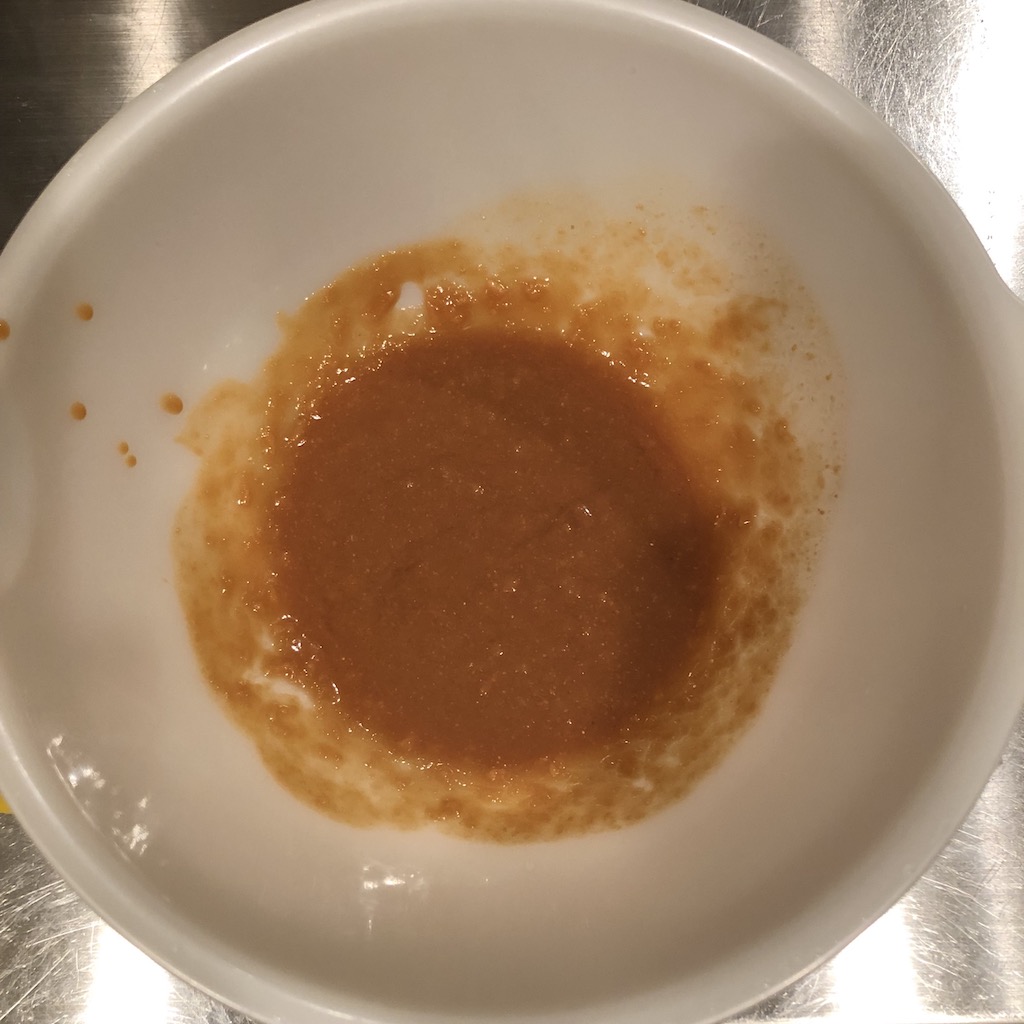 4. Mix ● seasonings in a mixing bowl.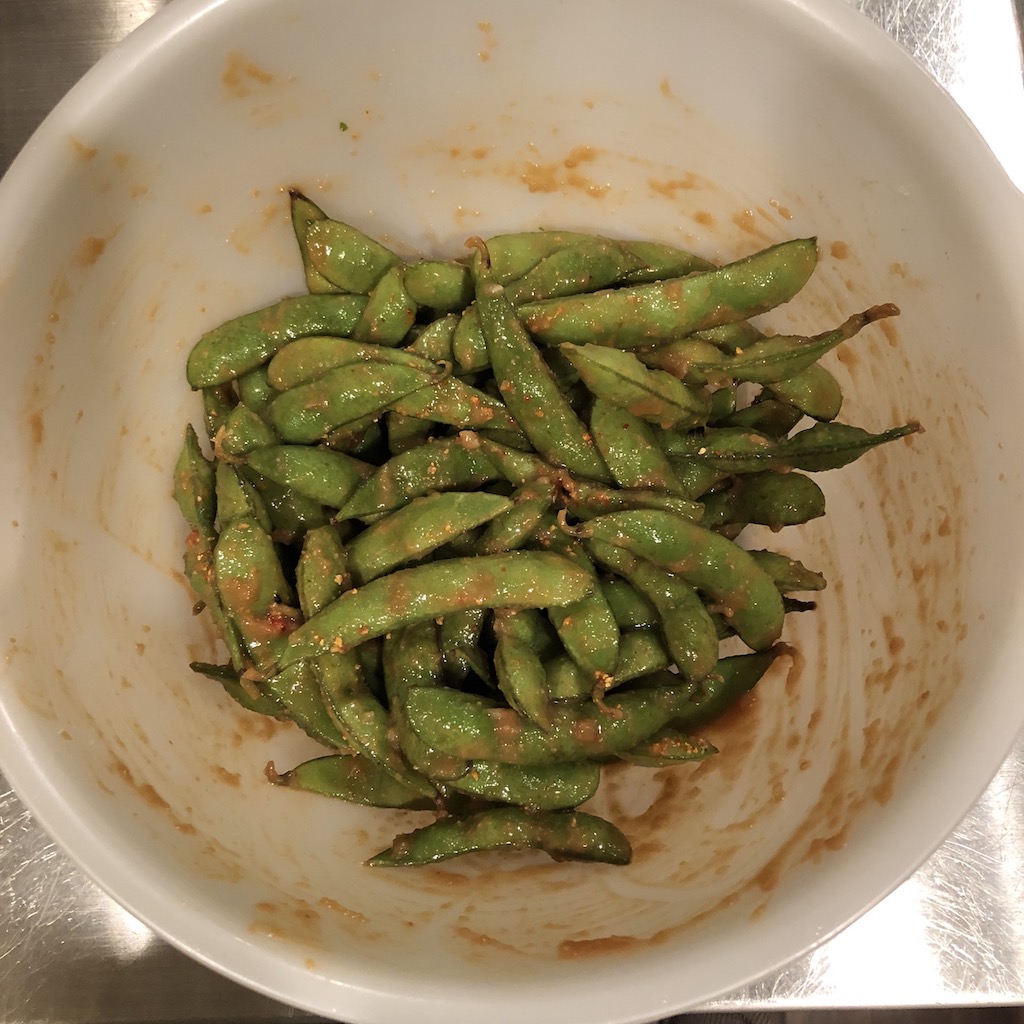 5. Put edamame in the bowl, and stir well. Sprinkle red pepper to your liking.
Ready to eat!