Did you know that there is the best recipe for baguette with spicy cod roe?
If you are interested in or love spicy cod roe, I really want you to try this special baguette recipe!
Just like the creamy spaghetti sauce I made with miso paste and spicy cod roe, today's sauce tastes extremely delicious with crispy toasted baguette.
Maybe it would be nice to put extra shred cheese or your favorite kind of cheese as toppings.
Interested in learning more about Cod Roe?
What Is Cod Roe and How Is It Used?
For more Spicy Cod Roe recipes, please check out those sites too!
Creamy Spicy Cod Roe Pasta Recipe

Spicy Cod Roe & Chinese Yam Miso Soup Recipe

Shirataki Noodles with Miso & Spicy Cod Roe Sauce Recipe
---
【Recipe (2 servings)】
Ingredients
3 oz baguette, Sliced
1.5 oz spicy cod roe (Karashi-Mentaiko)
1.5 tablespoons butter
A pinch of parsley (for topping)
●2 tablespoons mayonnaise
●1 tablespoon parmesan cheese
●1 teaspoon miso paste (shinshu koji miso paste)
●1 teaspoon grated garlic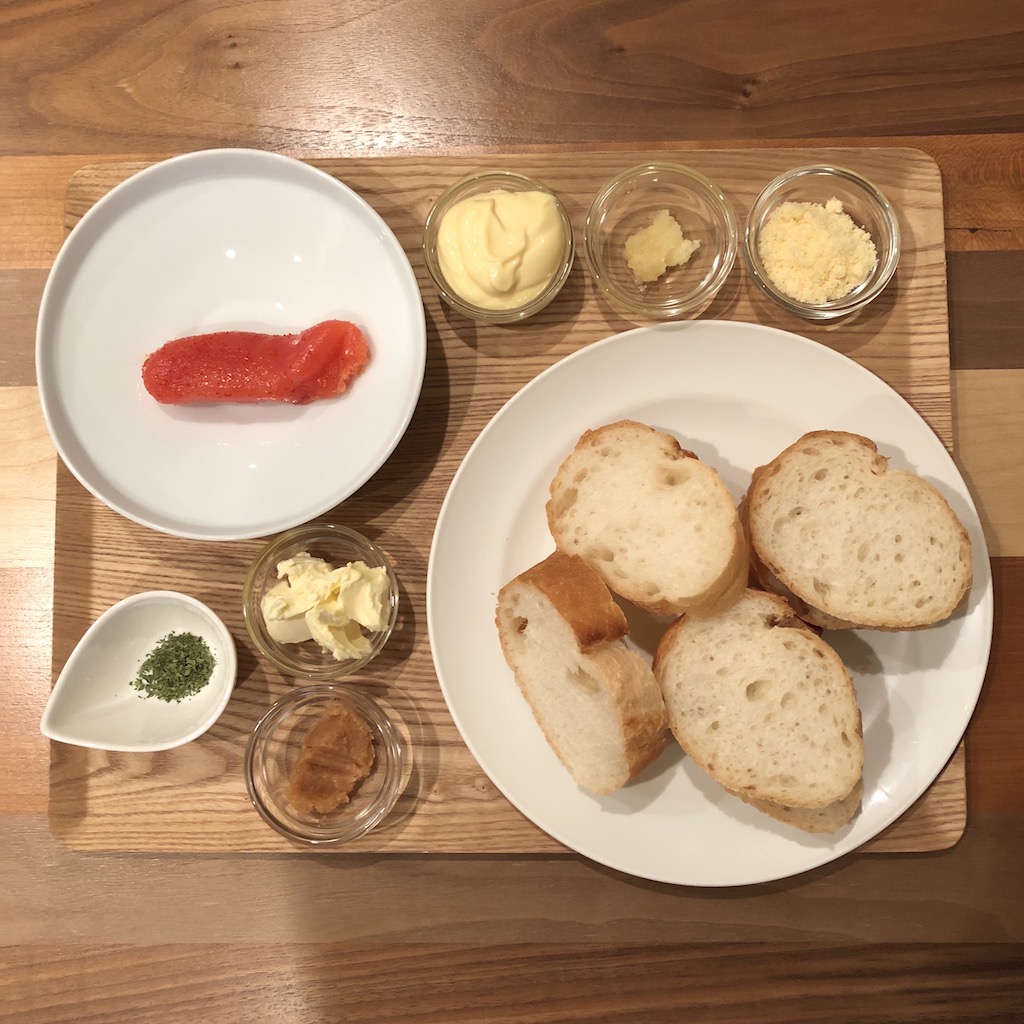 Directions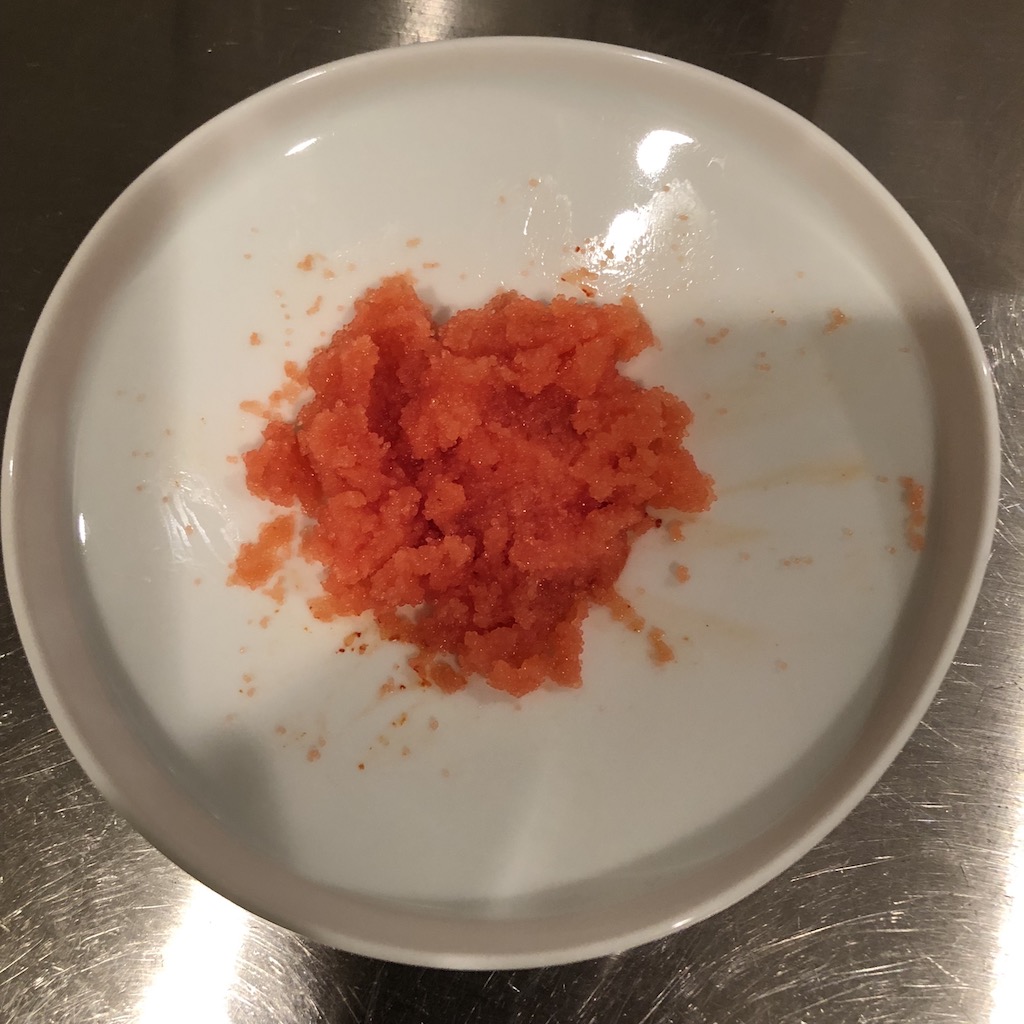 1. Make a cut into the center of spicy cod roe. Then tear off cod roe from its skin.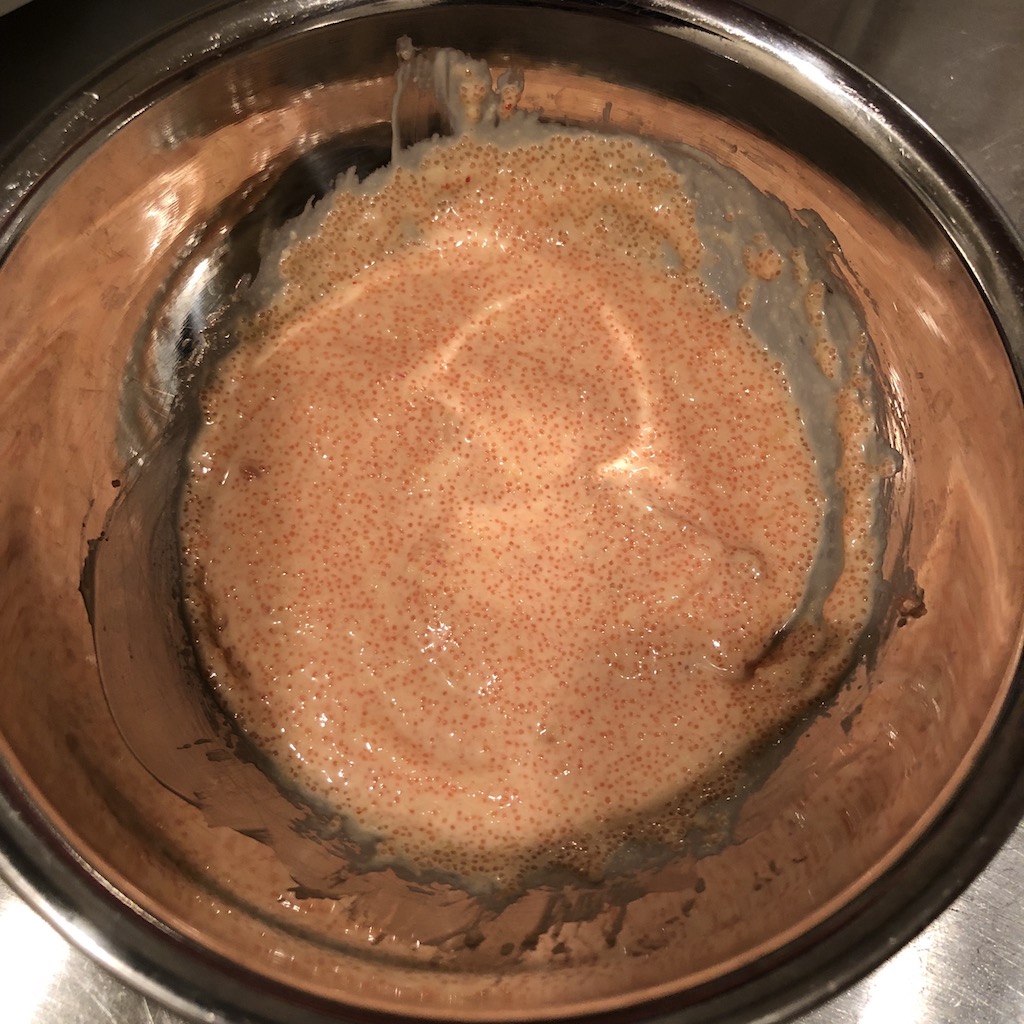 2. Mix ● seasonings in a mixing bowl, and add spicy cod roe to the bowl. Stir well.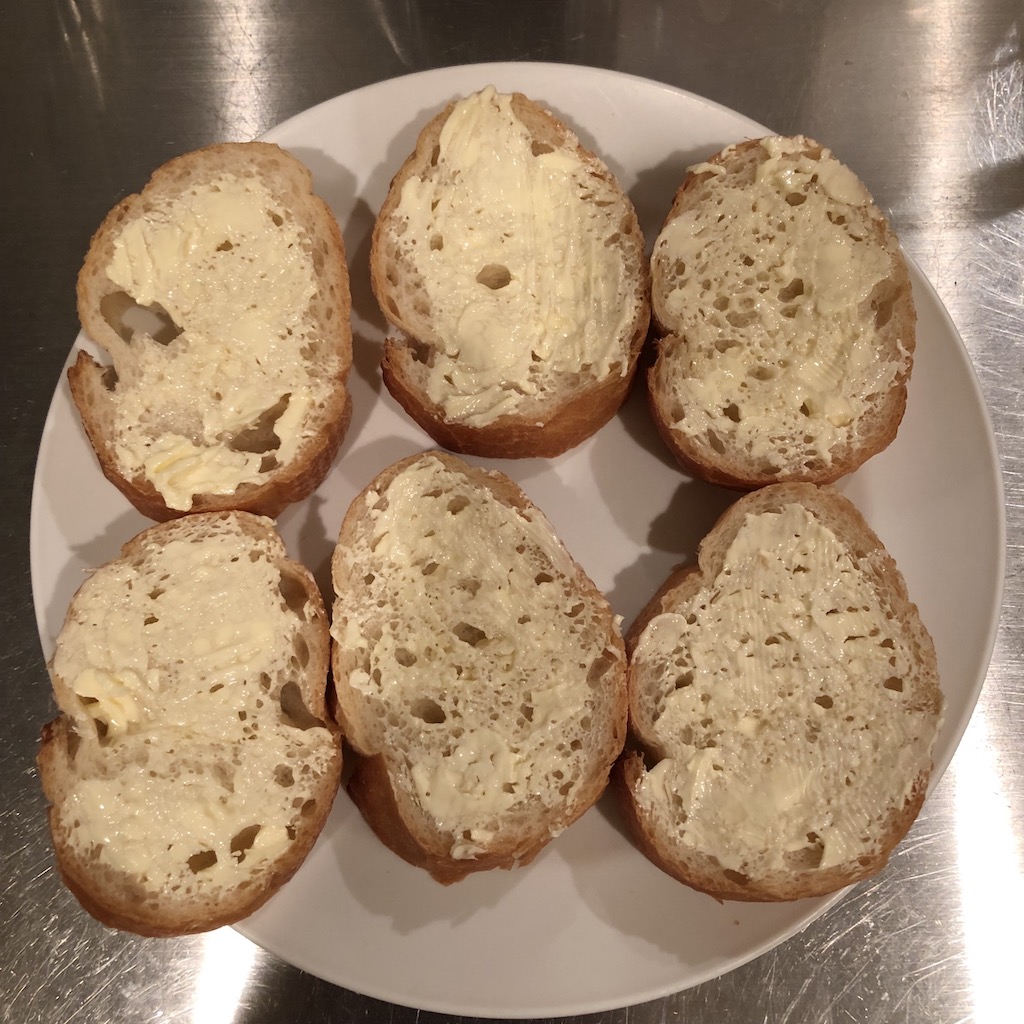 3. Spread butter on baguette.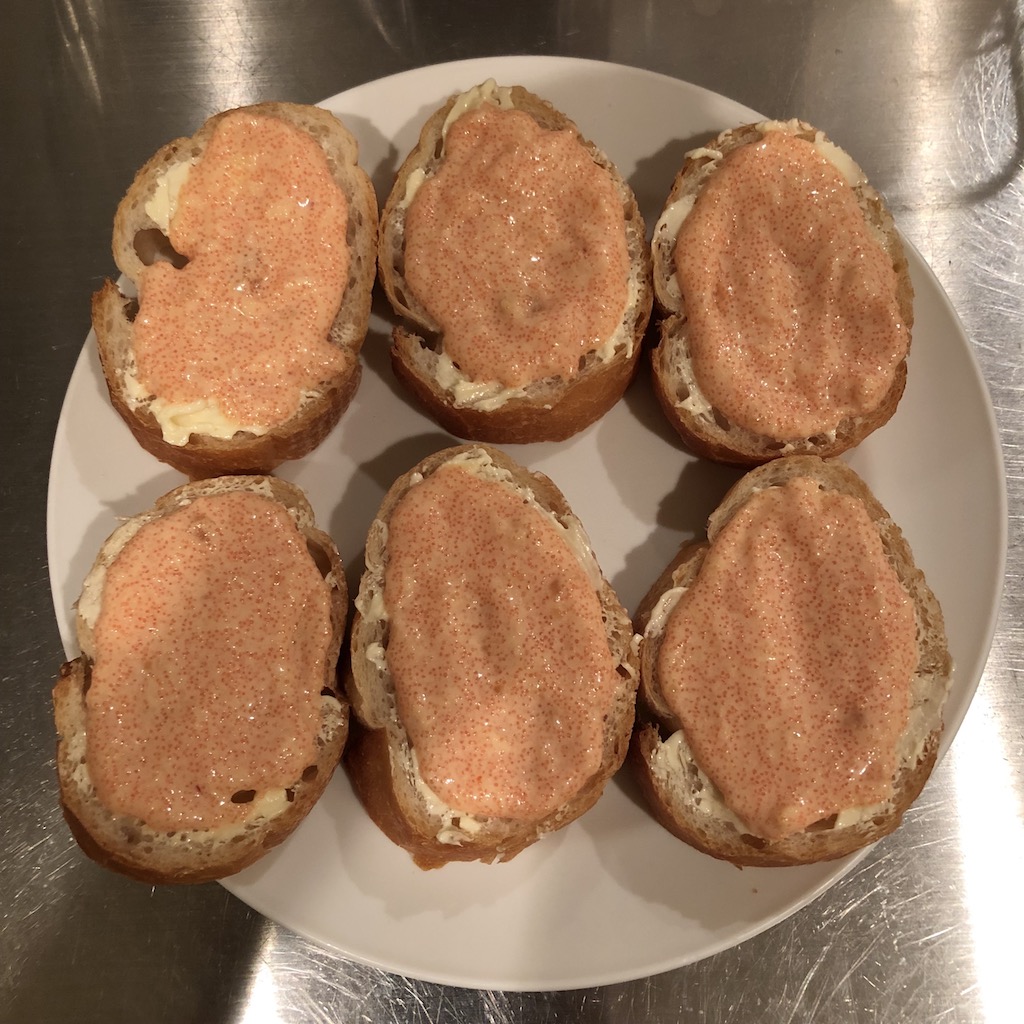 4. Put spicy cod roe sauce on top of baguette, and make toast in a toaster. Sprinkle parsley to your liking.
If you don't use the sauce all, please use it for this recipe!
SHIRATAKI NOODLES WITH MISO & SPICY COD ROE SAUCE RECIPE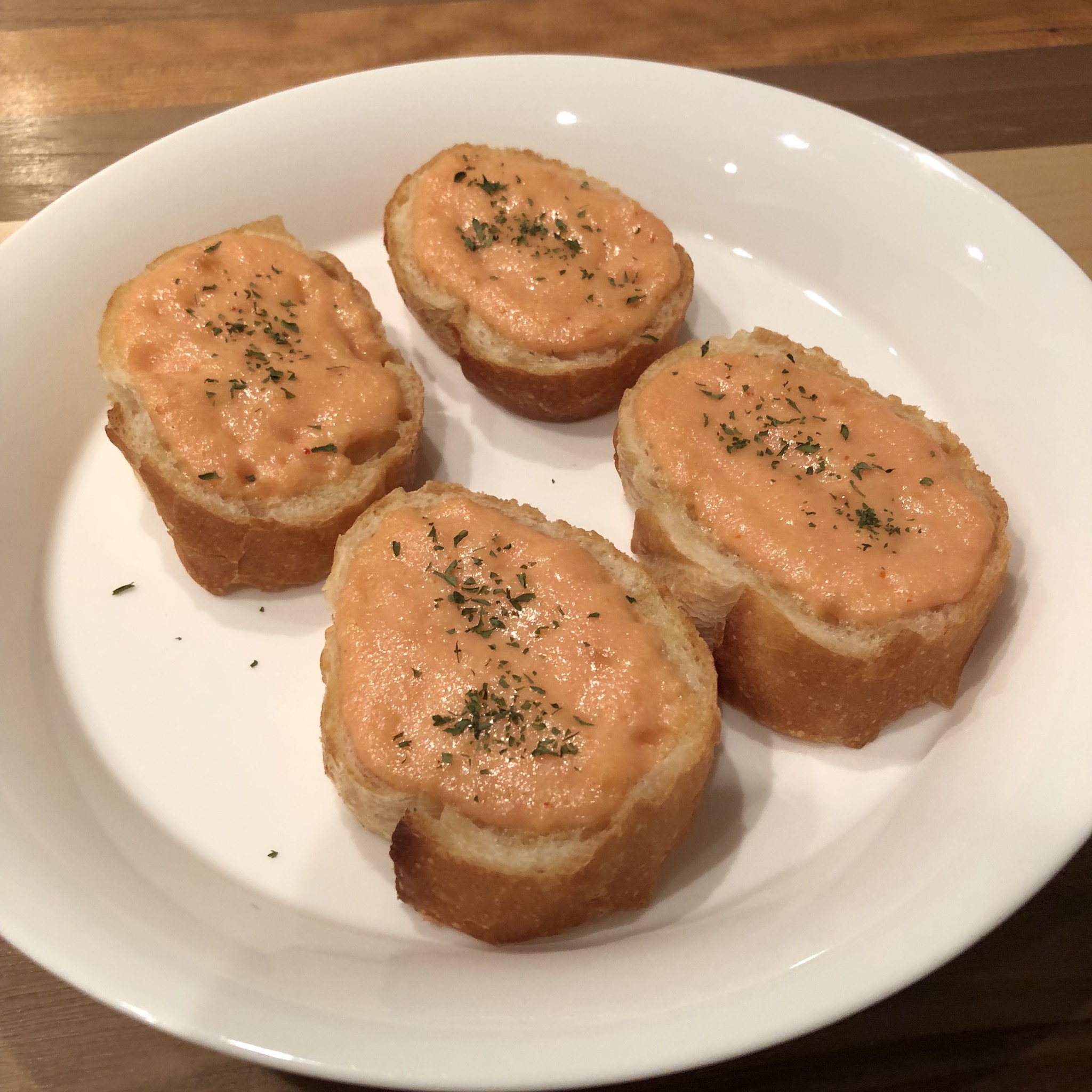 Ready to eat!