Have you ever heard about NATTO (Fermented Soybeans)?
It is sticky and has unique smell so some people especially foreigners dislike them.
Some people say it is too stinky to eat, others say it smells awful but tastes delicious.
Anyway, NATTO is my favorite food! Eating NATTO with rice is common breakfast in Japan. Since I started caring my diet for health, I even eat NATTO itself for snack.
Today I will make NATTO miso soup!
Stickiness will be almost gone when you put it into soup, so it perhaps helps people who dislike NATTO.
I believe NATTO is one of Japanese soul foods, so I would be so happy if many people can try it by making miso soup.
【Recipe (2 servings)】
Ingredients
1 oz miso paste (fermented soybean paste)*1
1 teaspoon dashi granules*2
3 oz natto (fermented soybeans)
1 oz green onion, Chopped
1 teaspoon Japanese basil (Shiso), Minced (for topping)
1.7 cups (400ml) water
*1 Feel free to adjust the amounts of miso paste to your liking.
*2 If miso paste already contains dashi, don't need dashi granules. I use miso paste containig dashi this time.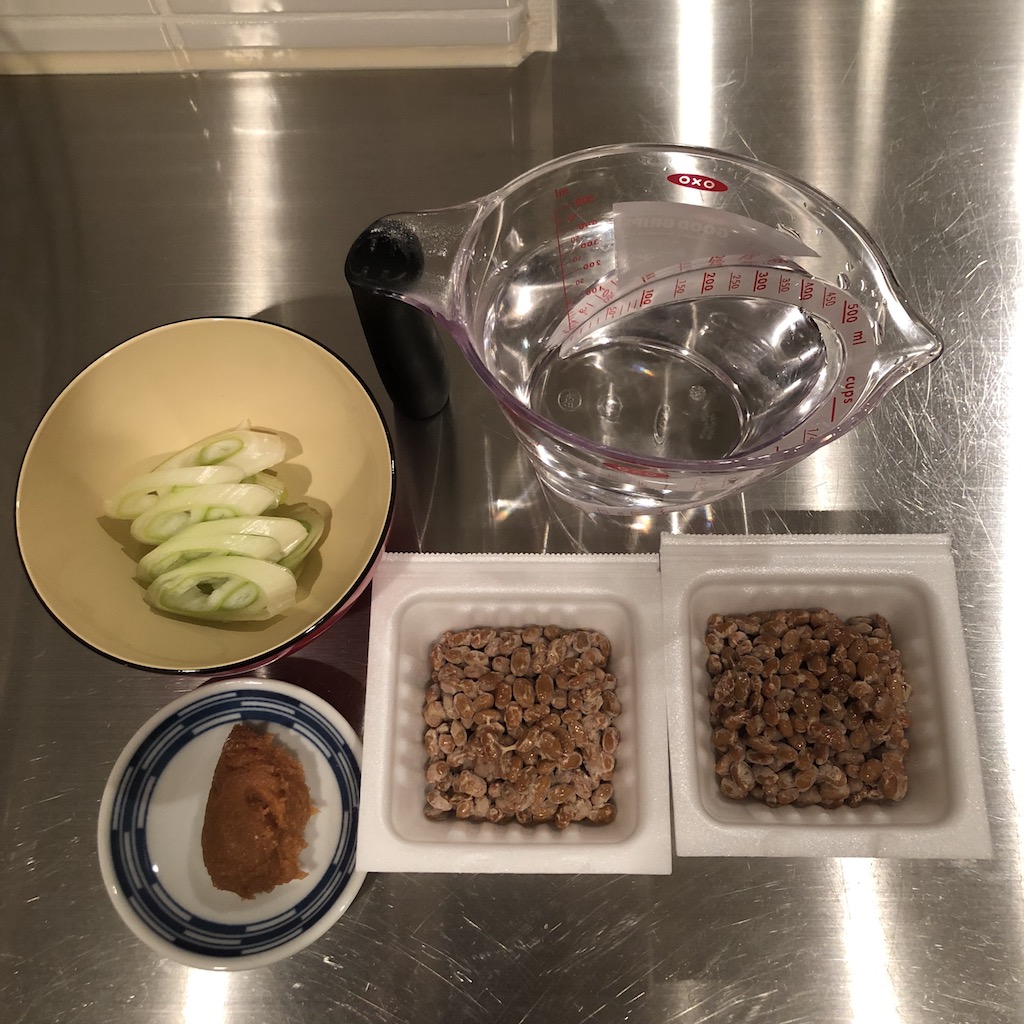 Directions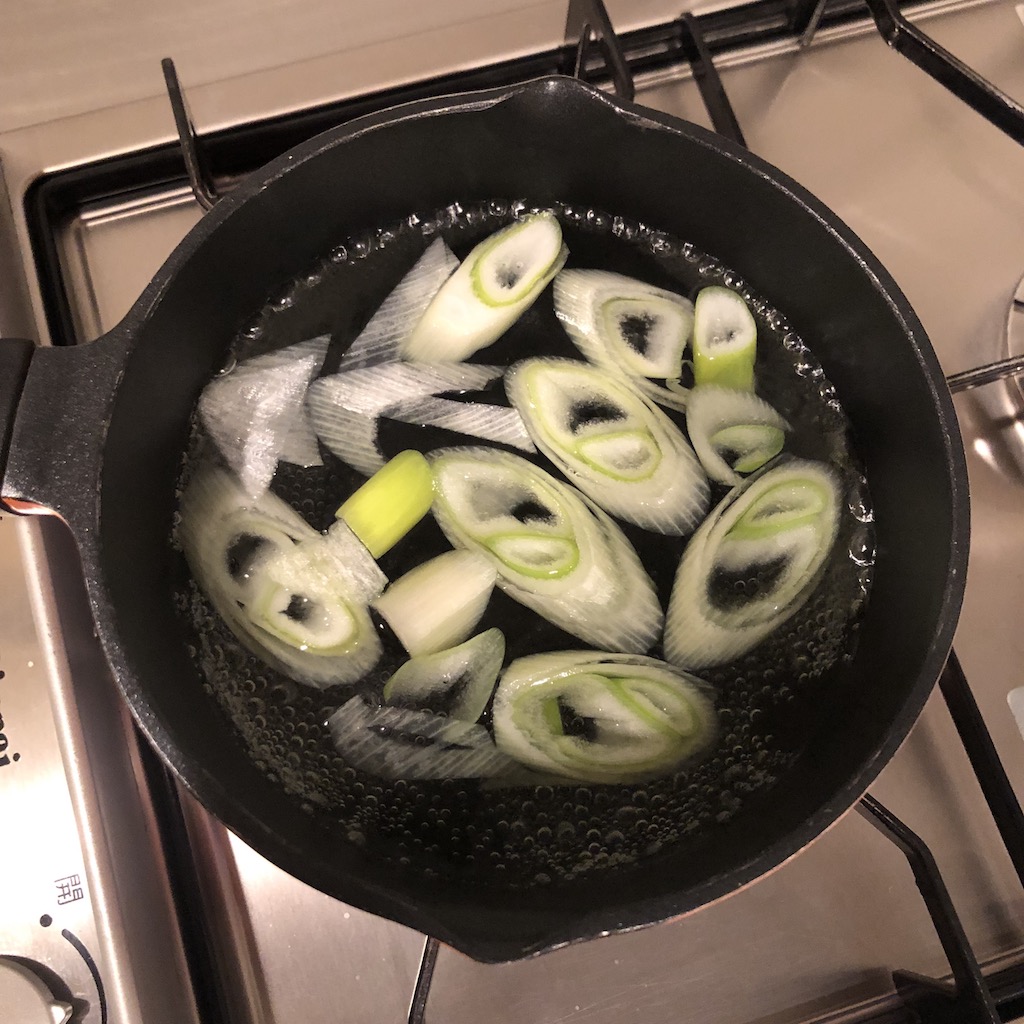 1. Heat water and green onion in a saucepan. After green onion turn translucent, remove from heat. Add dashi granules if you need.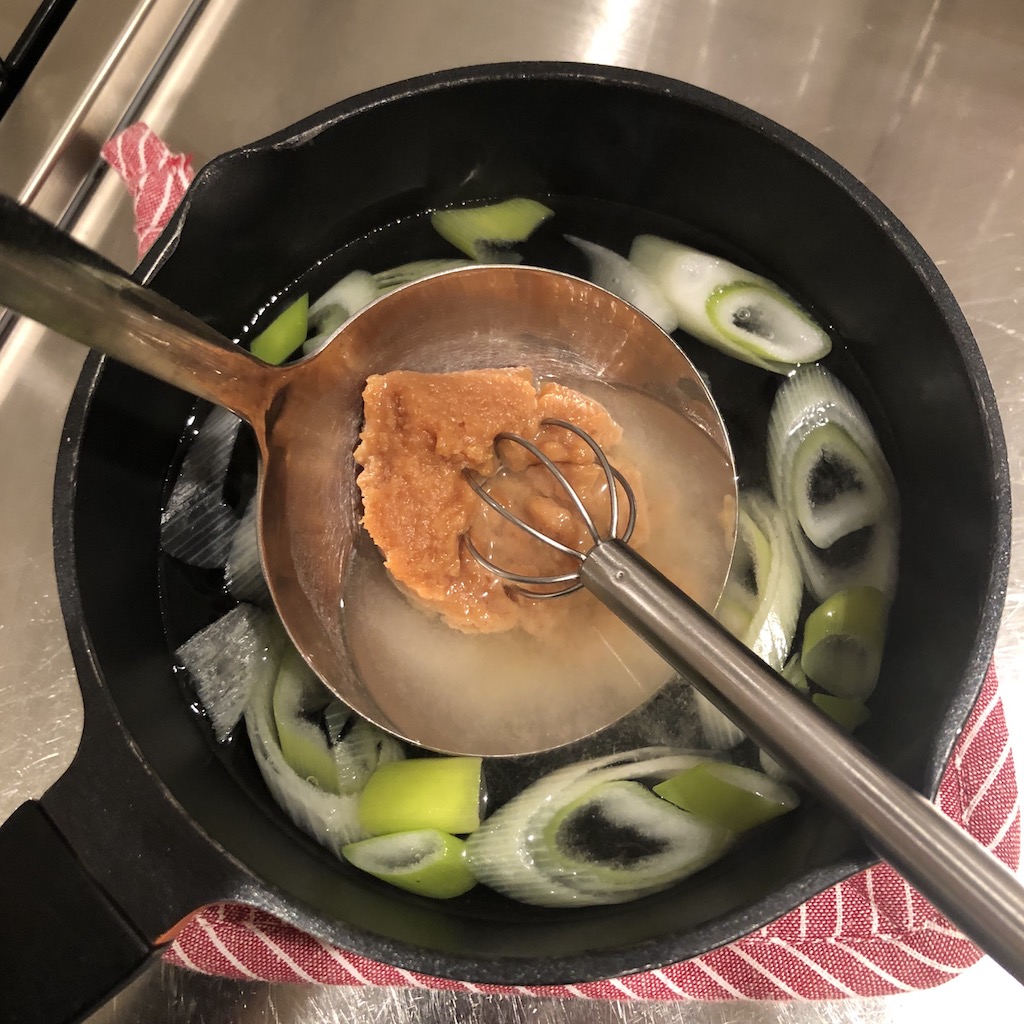 2. Add miso paste and stir until miso is completely melted.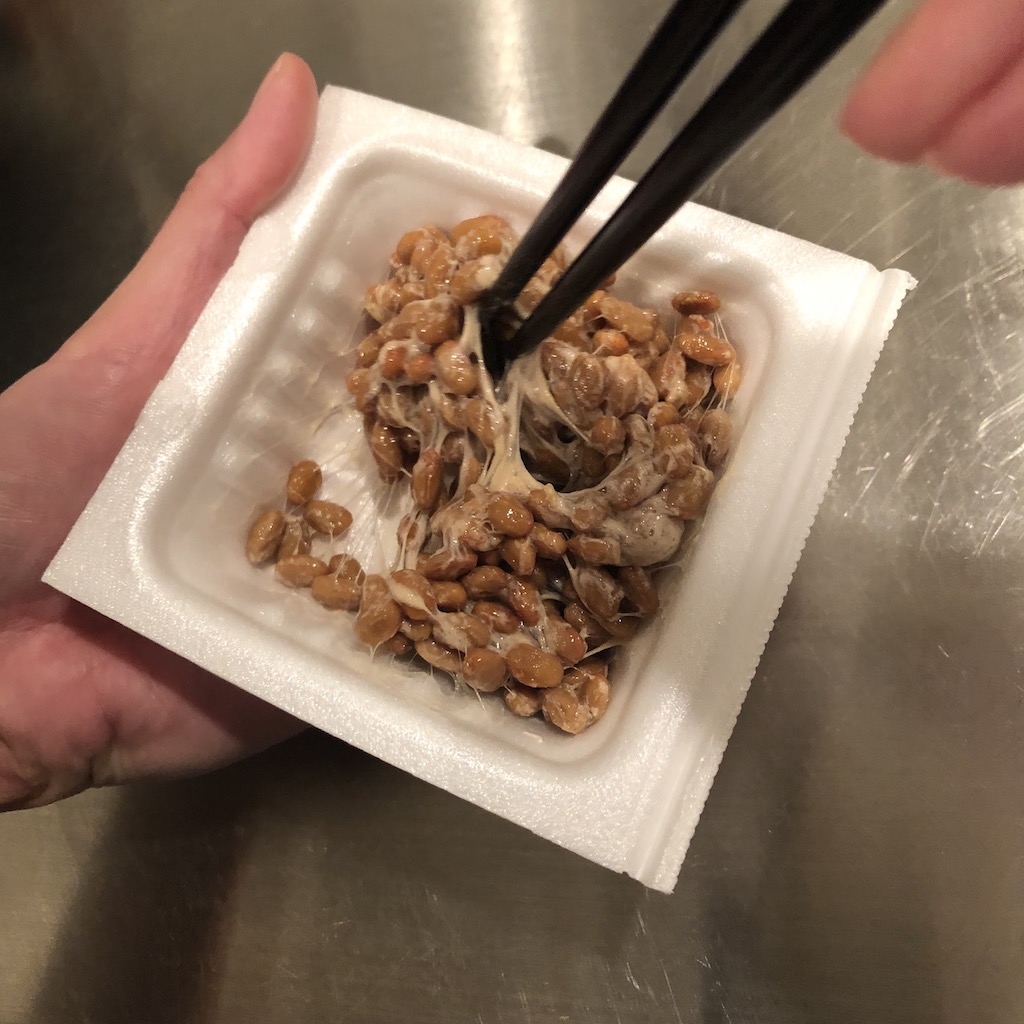 3. Stir NATTO well. (You can add accompanying sauce and mustard paste).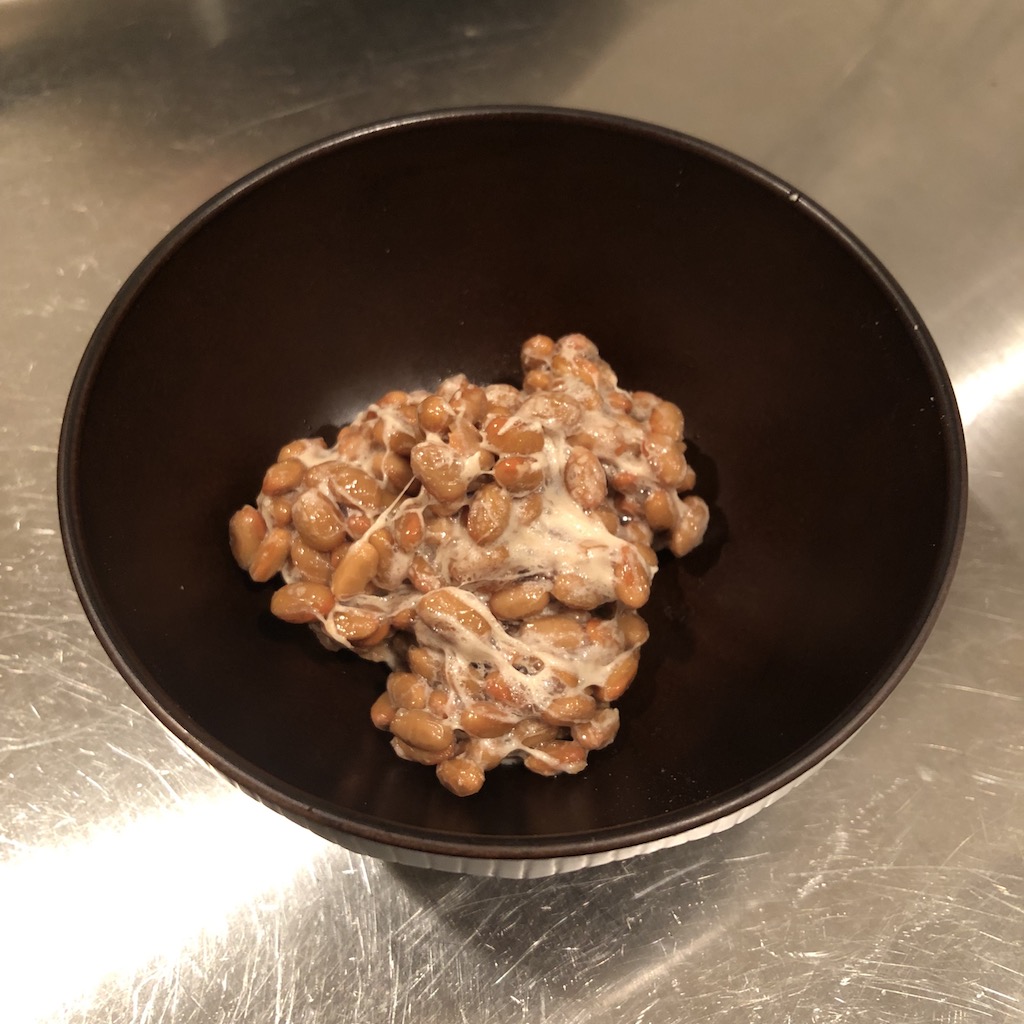 4. Put NATTO in a bowl.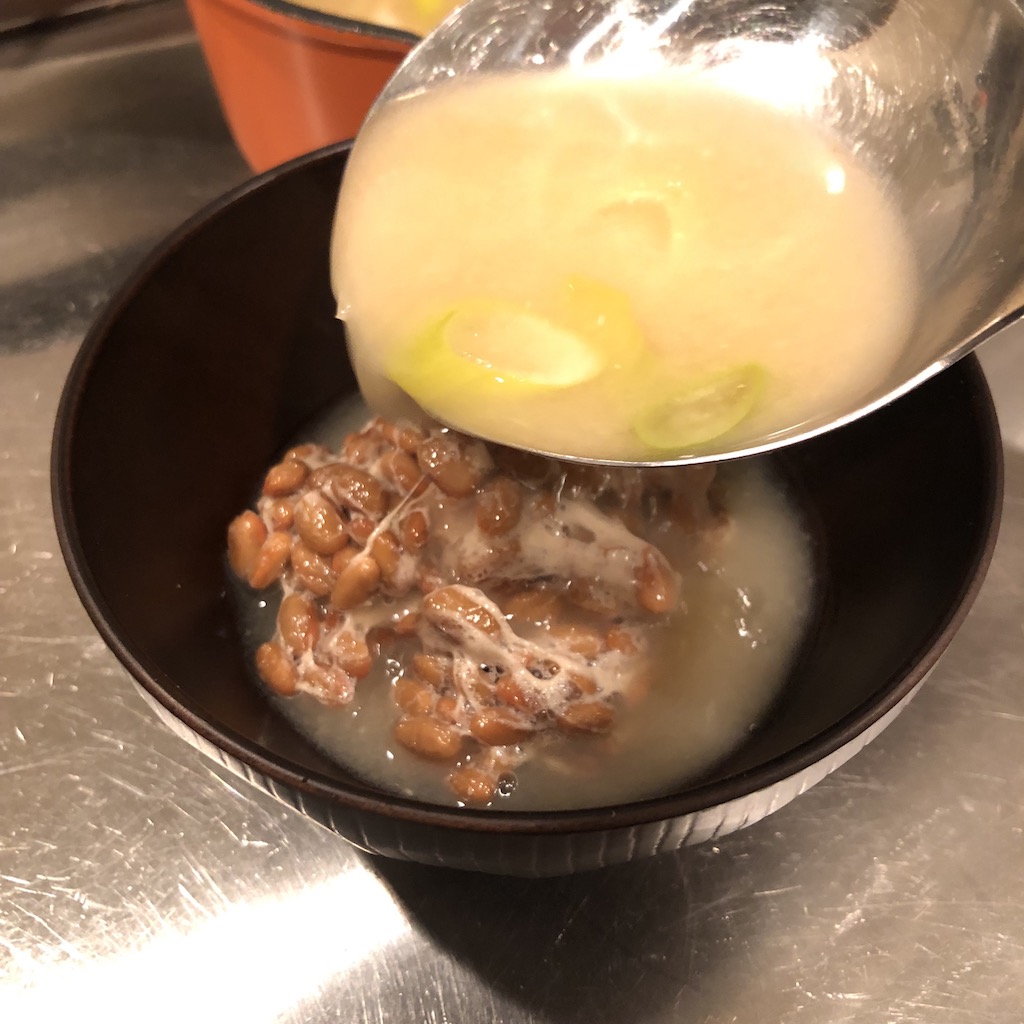 5. Pour soup. Sprinkle Japanese basil to your liking.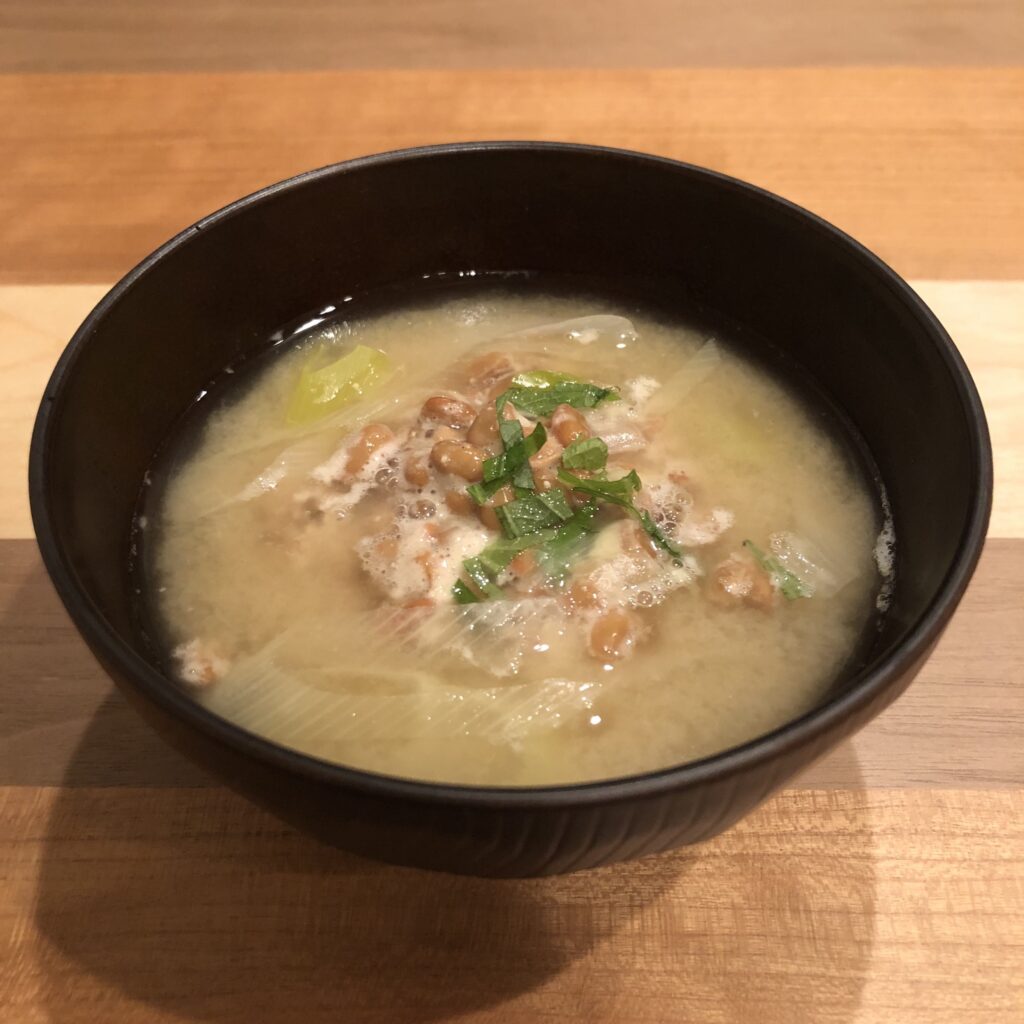 Ready to eat!
It is the most easiest miso soup to cook, and it tastes actually excellent!
NATTO is surprisingly nutrient-rich food, for example Protein Fat, Carbohydrate, Vitamin, Dietary Fiber, and so on. NATTO miso soup should be power food to start energetic and happy day!
Enjoy your miso soup!