Okonomiyaki is a Japanese-style pancake made from shredded cabbage, egg, flour and water with lots of toppings. Although there is a typical recipe for okonomiyaki, you can actually make your original one by using your favorite toppings such as your favorite meat, seafoods, and vegetables.

By the way, the brown thick sauce that is exclusively for okonomiyaki has unique taste that matches so well with okonomiyaki.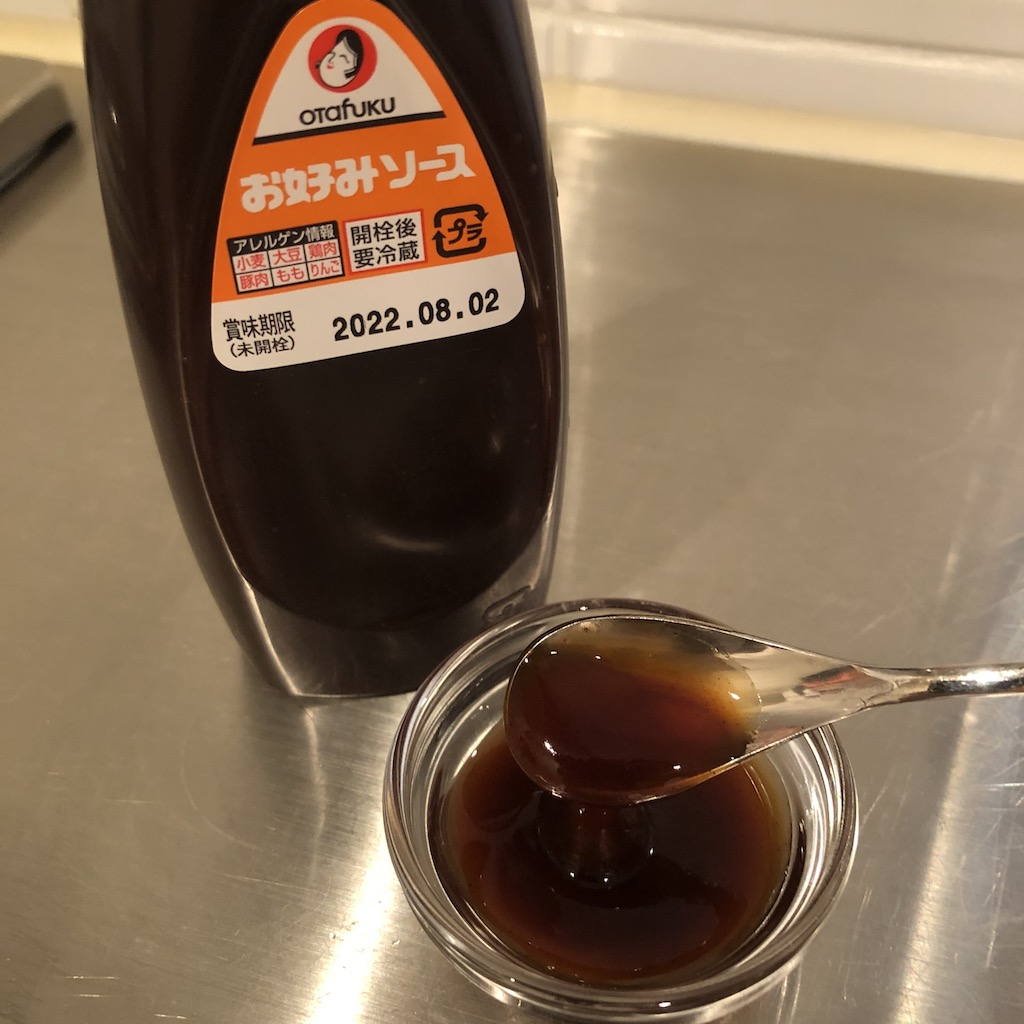 Some of you might be worried that you can't find this unique sauce when you make okonomiyaki at home…
But don't worry! You can make it so easy at home with my recipe.
Okonomiyaki Sauce Recipe – Cooking Time: 1 minute
Ingredients (for 1 serving of okonomiyaki)
・1 tablespoon Japanese Worcestershire Sauce*
・1 tablespoon Chuno sauce*
・2.5 teaspoons Ketchup
・2 teaspoons Honey
・1 teaspoon Soy sauce
・1 teaspoon Oyster sauce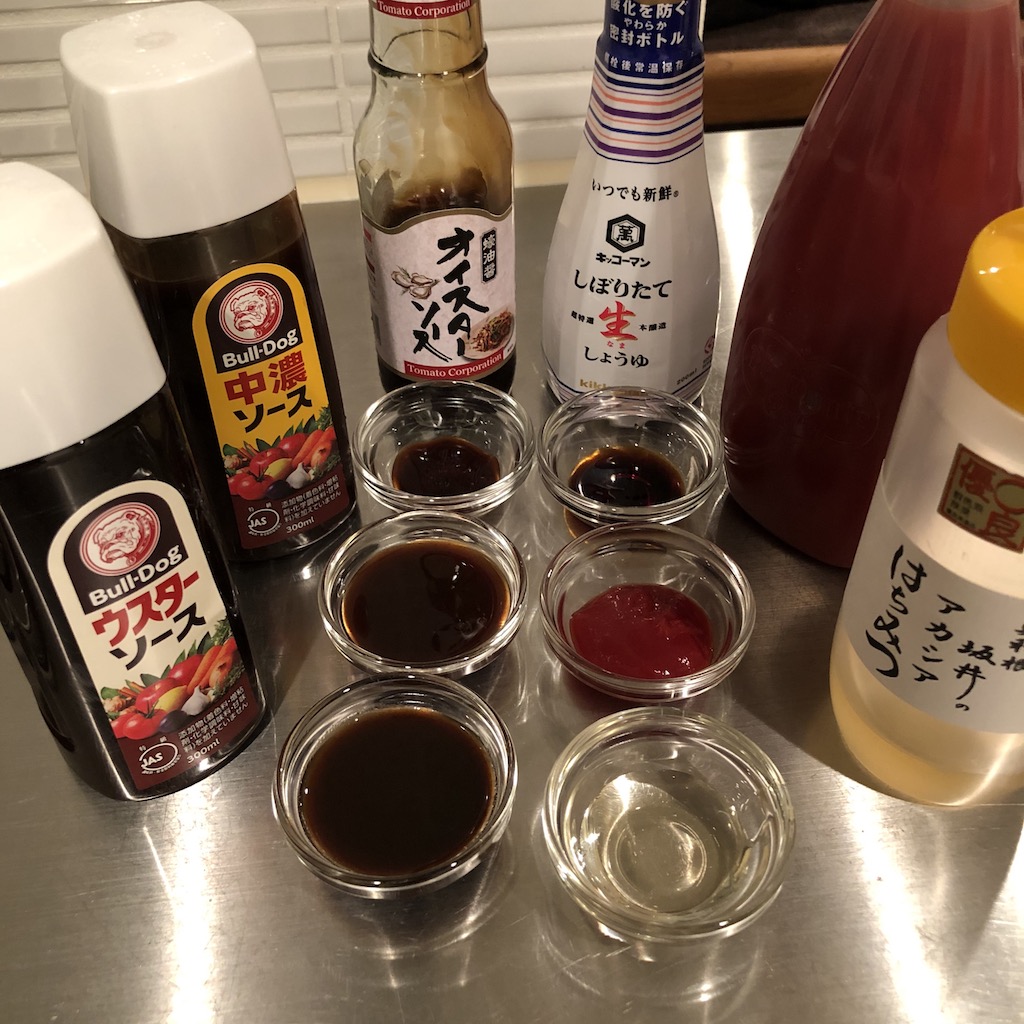 Direction
Just mix all of ingredients in a bowl.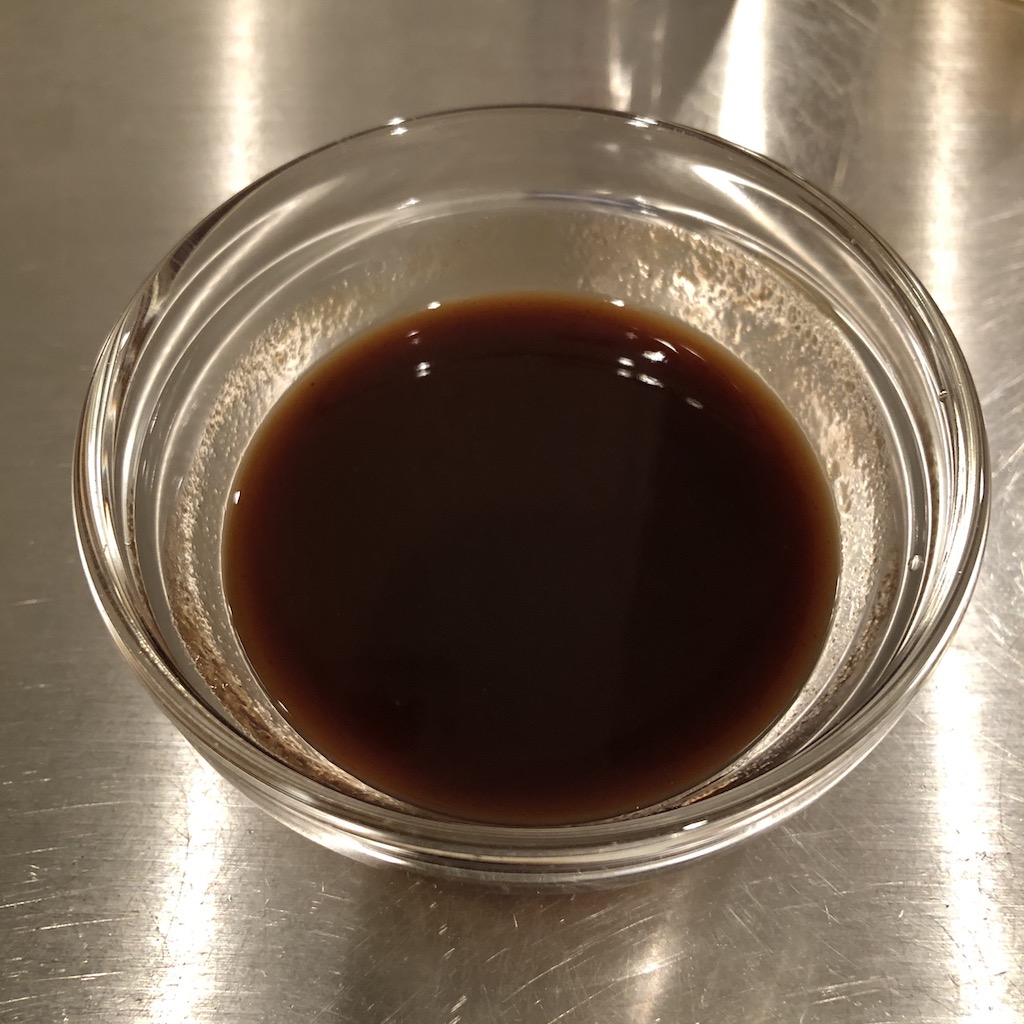 *If you can't find Chuno sauce, use double amount of Japanese Worcestershire sauce instead. (Tonkatsu sauce is also available.)
Also, if you can't find any type of Japanese brown sauce, you can use other type of Worcestershire sauce. Check the taste first, and if your Worcestershire sauce is too sour, you should probably add more honey.
Anyway, the taste of okonomiyaki sauce is totally up to you. So, please adjust the sweetness, saltiness, and sourness as you like!
Comparing Homemade Okonomiyaki Sauce with Otafuku Okonomi Sauce
The okonomi sauce brand "Otafuku" is extremely famous and popular one all over Japan.
Since I already have one in my refrigerator, let's do taste test with this real okonomi sauce and homemade sauce.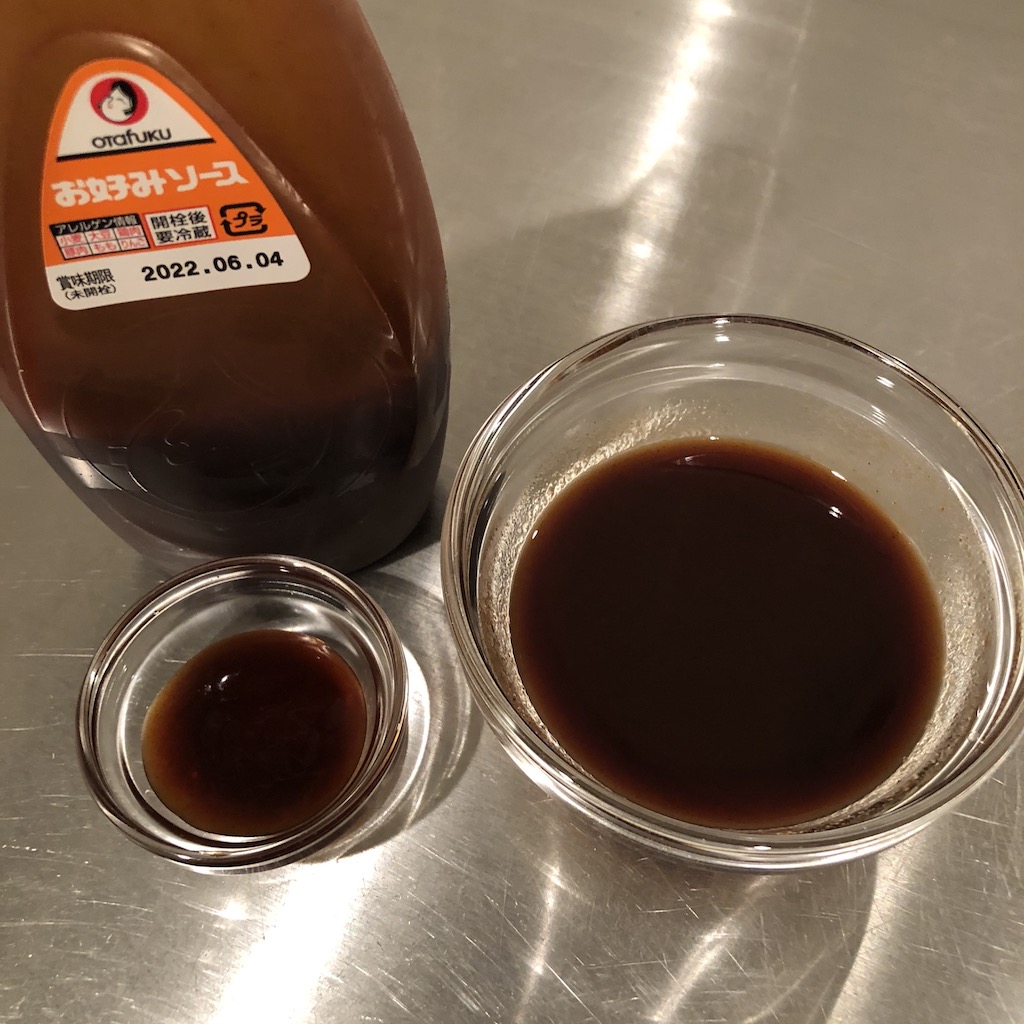 ▲Left: What I bought / Right: Homemade
The left one is okonomi sauce made by otafuku, and the right one is homemade okonomiyaki sauce.
The appearance is almost the same, isn't it?
The thickness of otafuku okonomi sauce is a little thicker than homemade one. And, how about the taste…?
The homemade one is unbelievably delicious, and very similar to the real one more than I expected! haha
To be honest, otafuku okonomi sauce has very deep taste of dashi. (I think it comes from kombu and shiitake mushrooms.)
But other than that, the homemade sauce is scrumptious as much as the otafuku okonomi sauce. It has excellent umami, sweetness, and complex taste.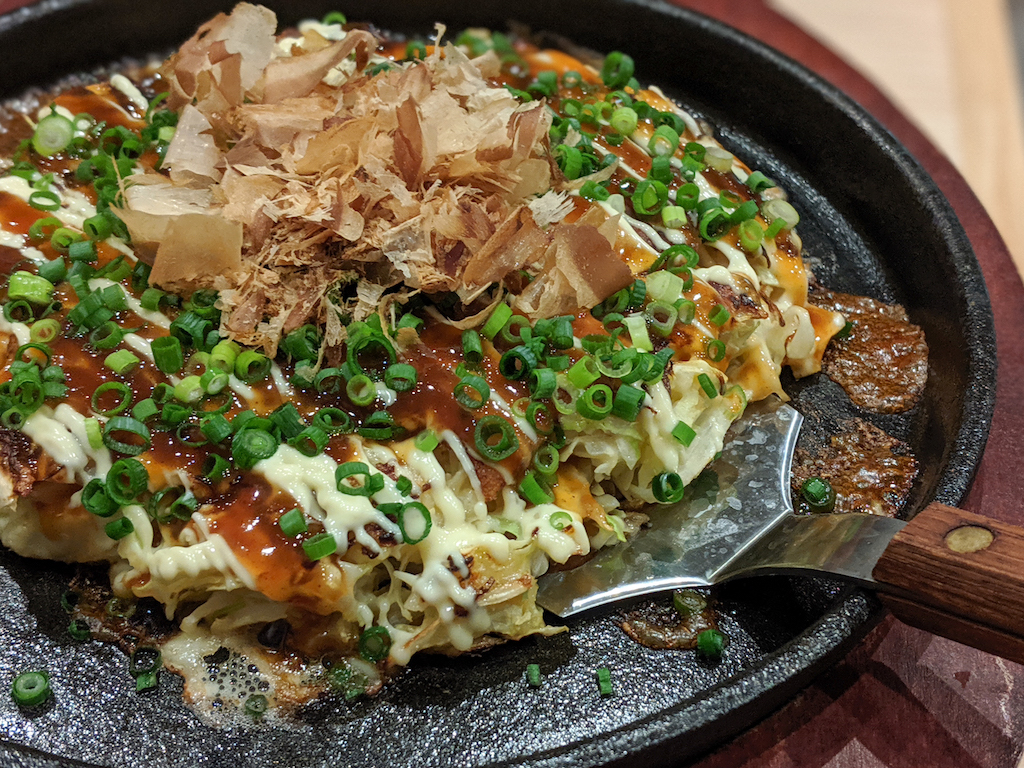 If you can't get any sauce which is exclusively for okonomiyaki, please try this easiest recipe at your home.
It can be absolutely perfect substitute for okonomi sauce!
---

For those who are interested in Okonomiyaki Recipe:
Best Fluffy Okonomiyaki Recipe