"Curry and rice" is one of the best popular food in Japan, and I am no exception to this.
Whenever I cook curry with curry roux at home, we could eat it for every meal (even next day too)!
For stir-fry or soup dishes, curry powder is more suitable than curry roux actually.
Since I have learned from miso soup project (PORK CURRY miso soup recipe) that curry powder incredibly goes well with miso paste, I would like to cook new type of stir-fried dish with it today.
Curry powder has great, spicy flavor, and it's kind of strong. So you don't really taste miso flavor, but it definitely makes the dish mild and delicious!!
I have confidence in that it's the best way to use curry powder with miso paste and sugar (or honey).
Please enjoy fantastic curry flavored stir-fry with juicy meat and vegetables!
Although I use my favorite meat, pork… you can just use your favorite one: chicken, beef, or others.
【Recipe (2 servings)】
Ingredients
4 oz thinly sliced pork, Cut into bite-sized
4 oz eggplant, Sliced
2 oz paprika (or bell pepper), Shredded
2 oz onion, Shredded
1 tablespoon sake (or white wine)
1 tablespoon sugar
2 teaspoons curry powder
2 teaspoons miso paste (fermented soybean paste)
1 teaspoon soy sauce
1 teaspoon honey
A pinch of salt and pepper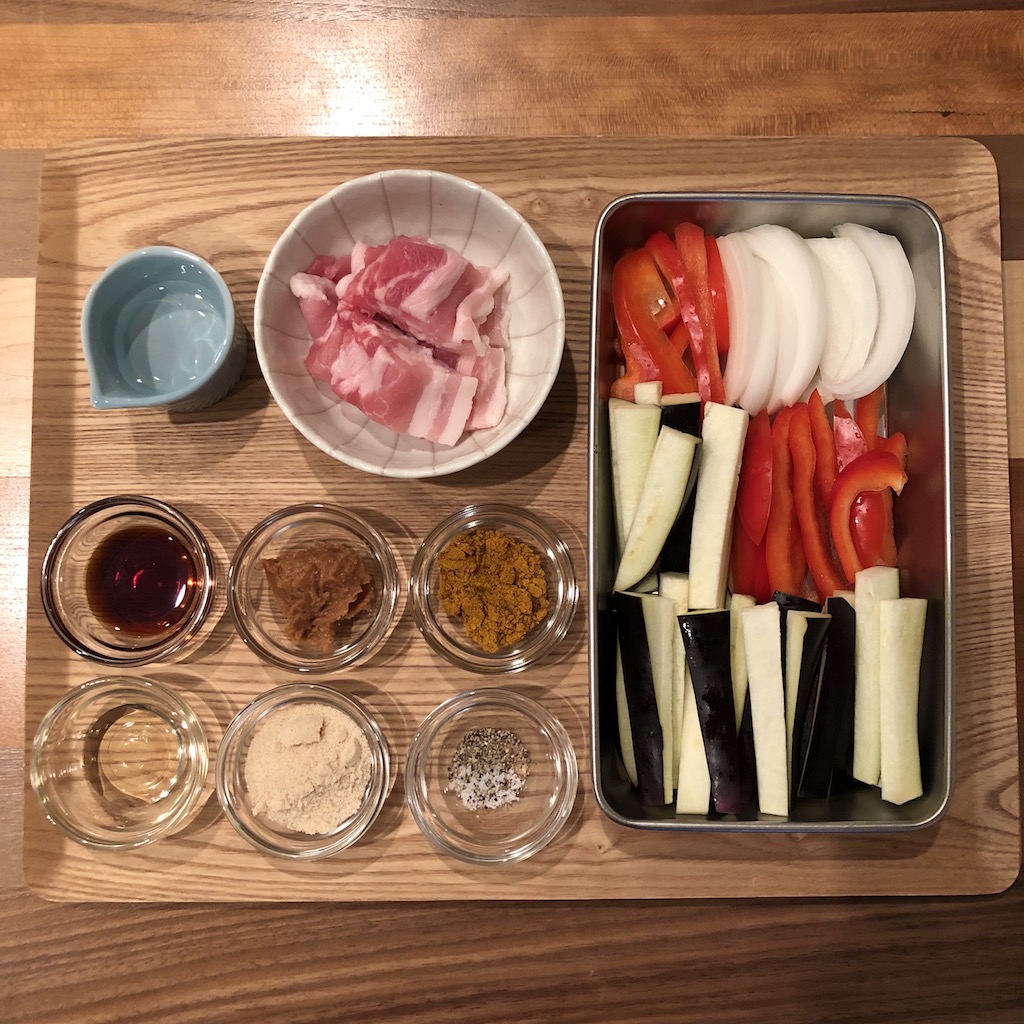 Directions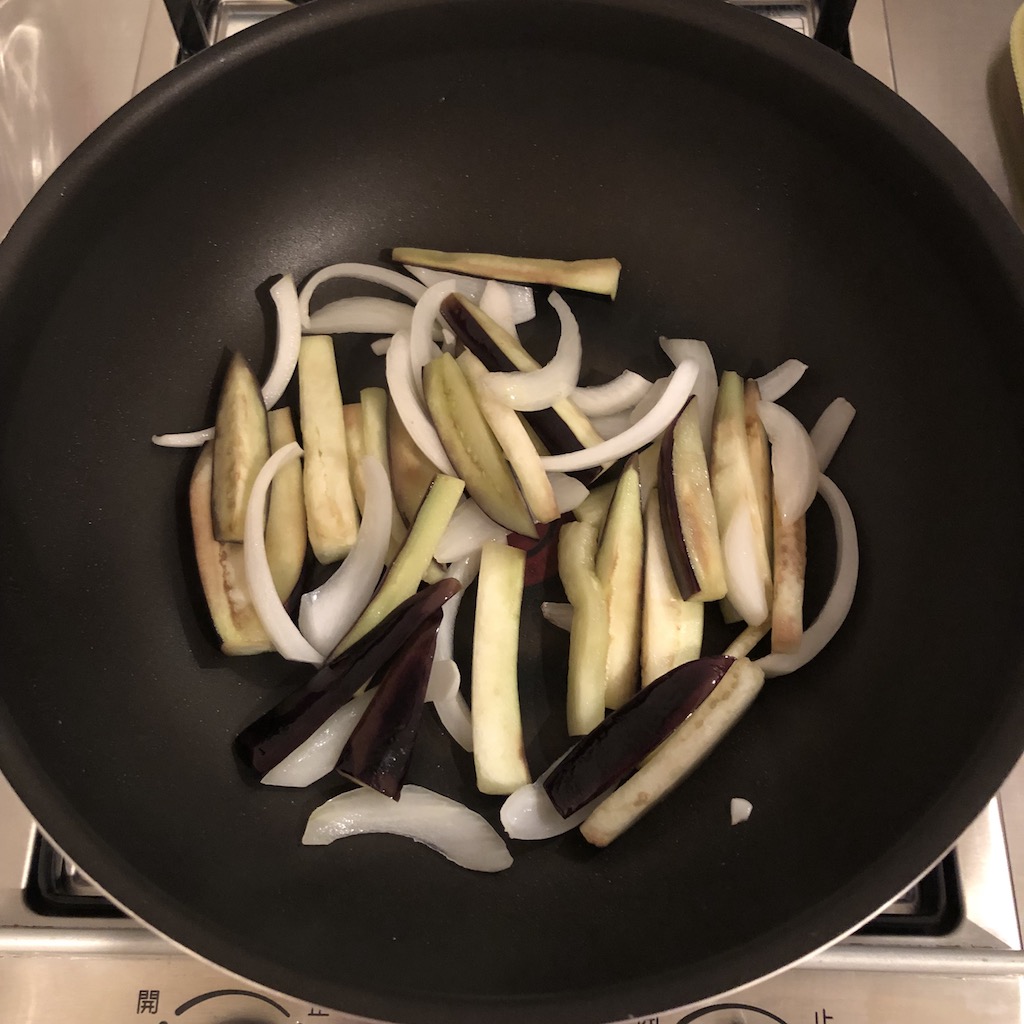 1. Stir-fry eggplant and onion with oil until those get soft enough.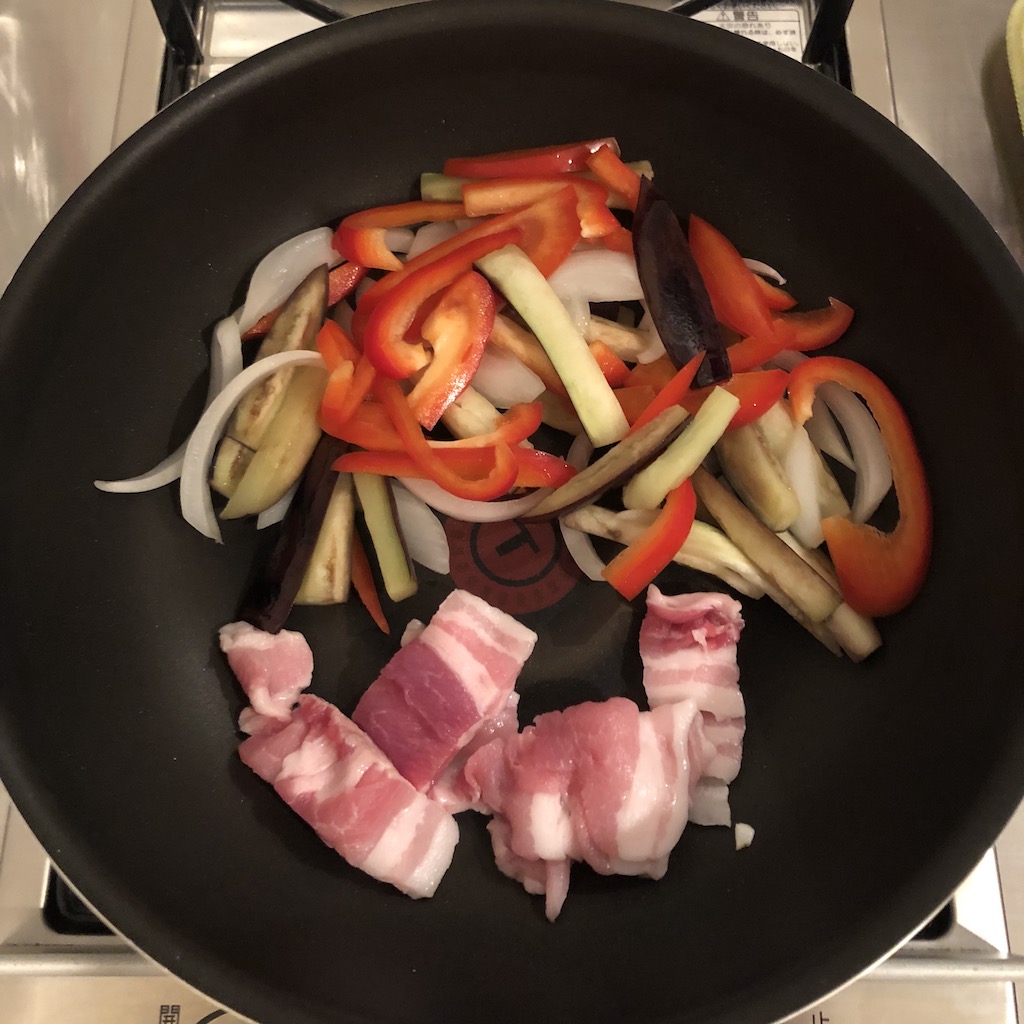 2. Move stir-fried vegetables to the side of pan, and add pork and paprika. Then stir-fry until the color of pork changes.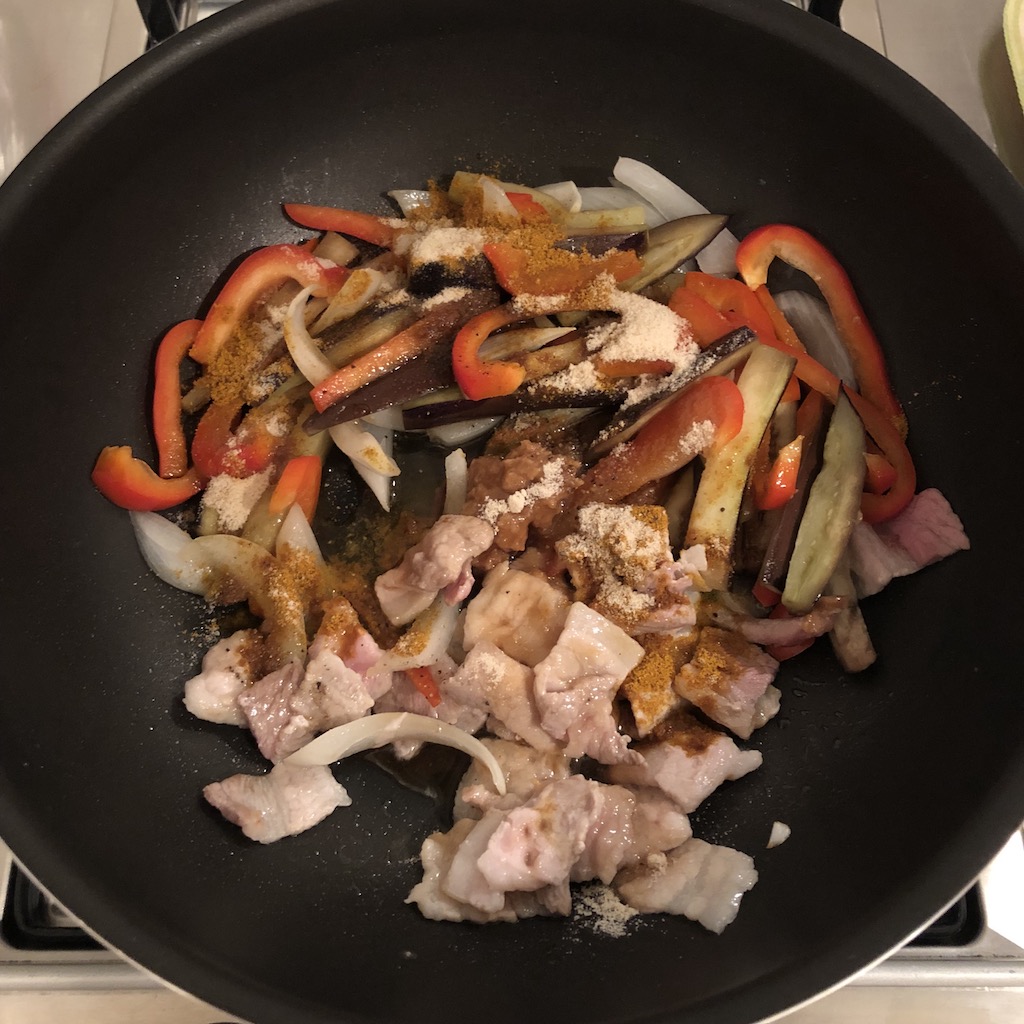 3. Add all seasonings into pan, and stir-fry for 1 min. Check the taste, and adjust the amount of salt and pepper.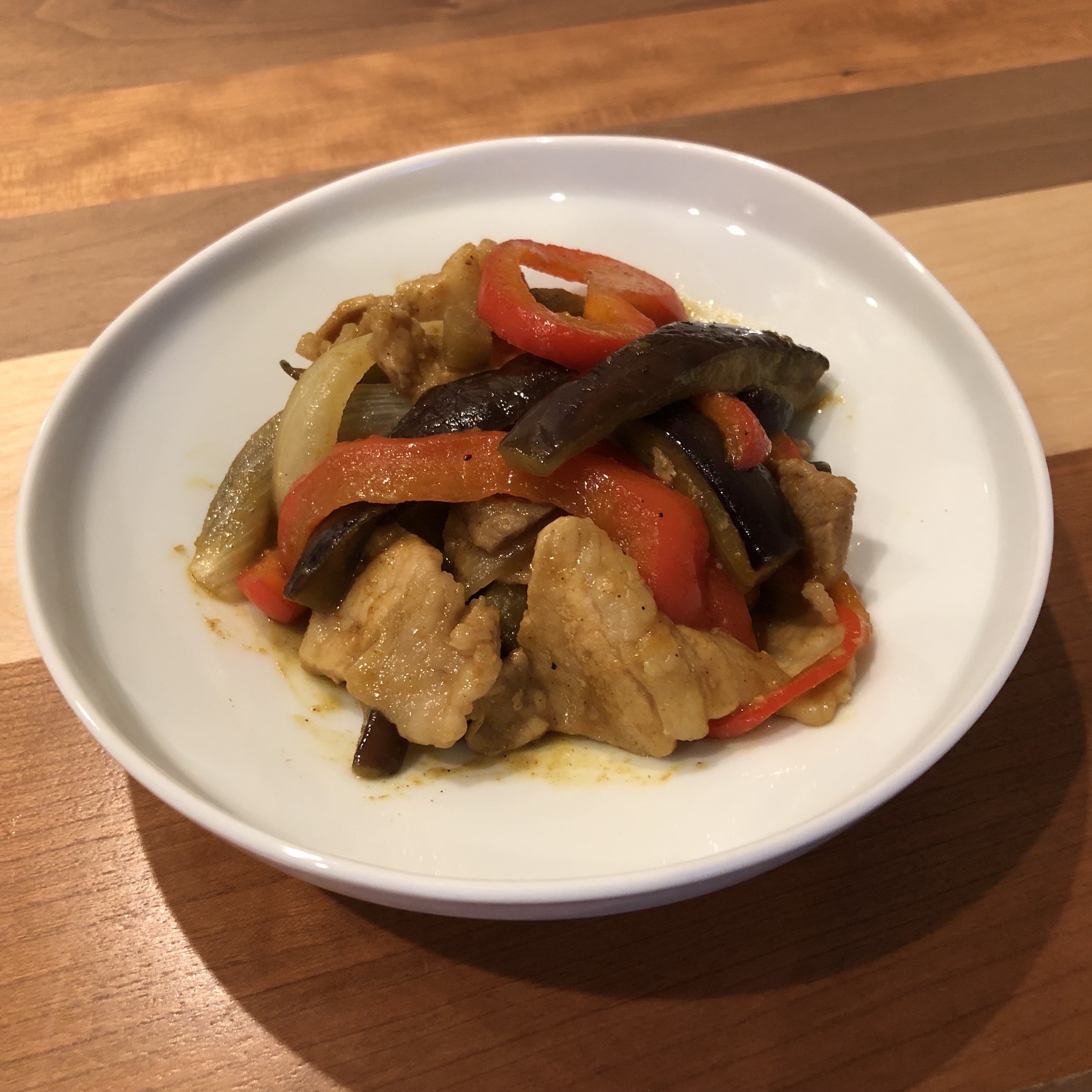 Ready to eat!