Do you care about the way to cut when you cook?
I am not picky about that so I would rather choose easier way or time shortening way.
The reason why I ask this question is that the key of today's miso soup is the way to cut vegetables.
My husband gave me the idea that the miso soup with finely cut strips of potato. Potato is kind of less moisture food for him, so he wanted mix potato with succulent ingredient which is daikon this time!
He also requested to cut them into fine strips so that the touch and texture of the food get better.
Let's see if his idea of this miso soup will be successful or not!
【Recipe (2 servings)】
Ingredients
1 oz miso paste (fermented soybean paste)*1
1 teaspoon dashi granules*2
3 oz potato, Cut into fine strips
2.5 oz daikon, Cut into fine strips
1-2 sheets shiso (Japanese basil), Minced
1.7 cups (400ml) water
*1 Feel free to adjust the amounts of miso paste to your liking.
*2 If miso paste already contains dashi, don't need dashi granules.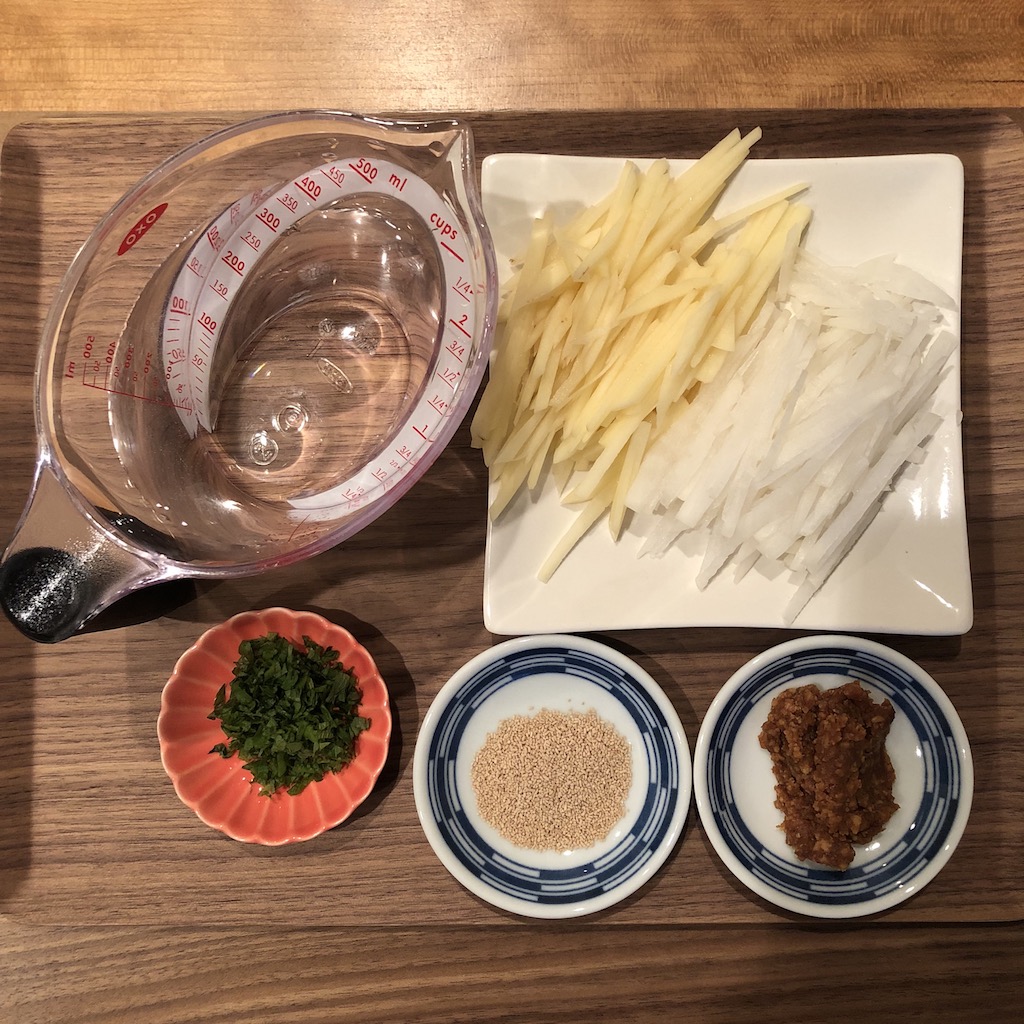 Directions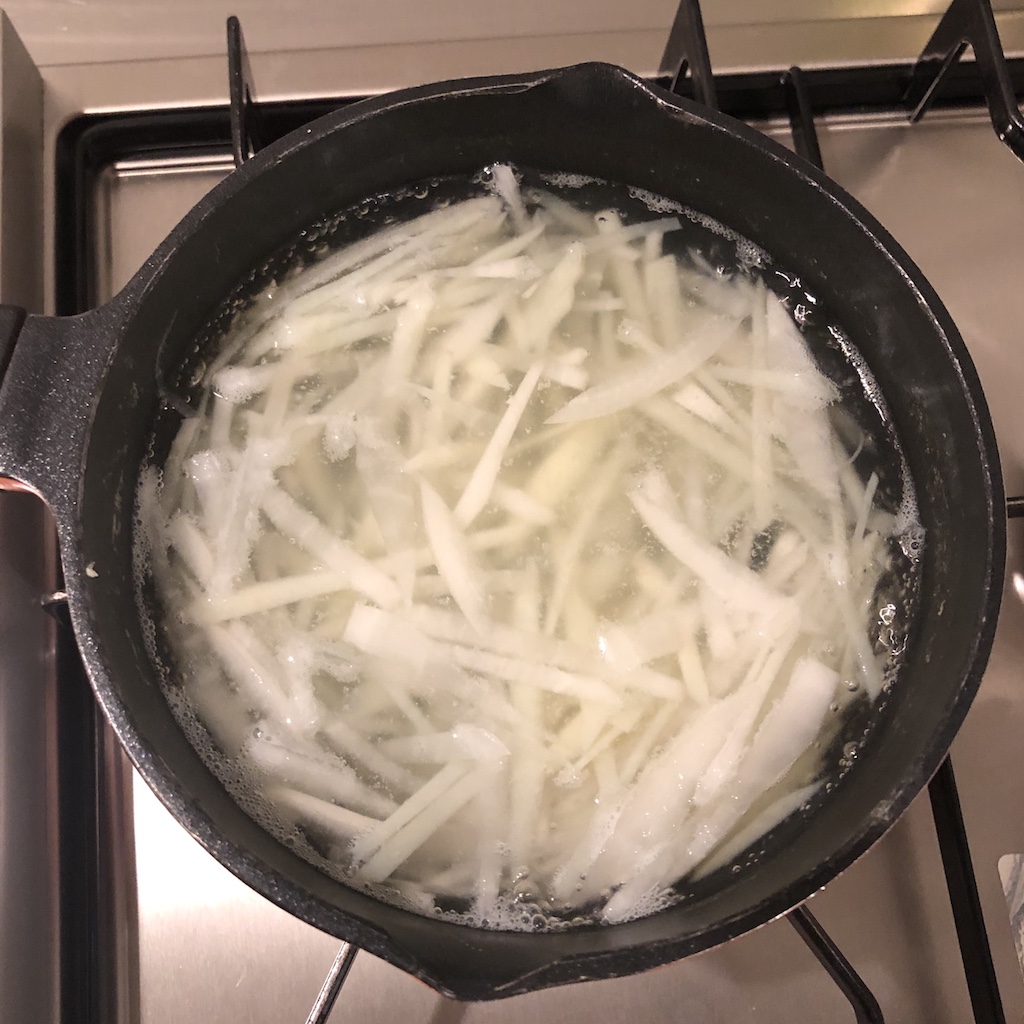 1. Heat water, potato, and radish in a saucepan until daikon turn translucent.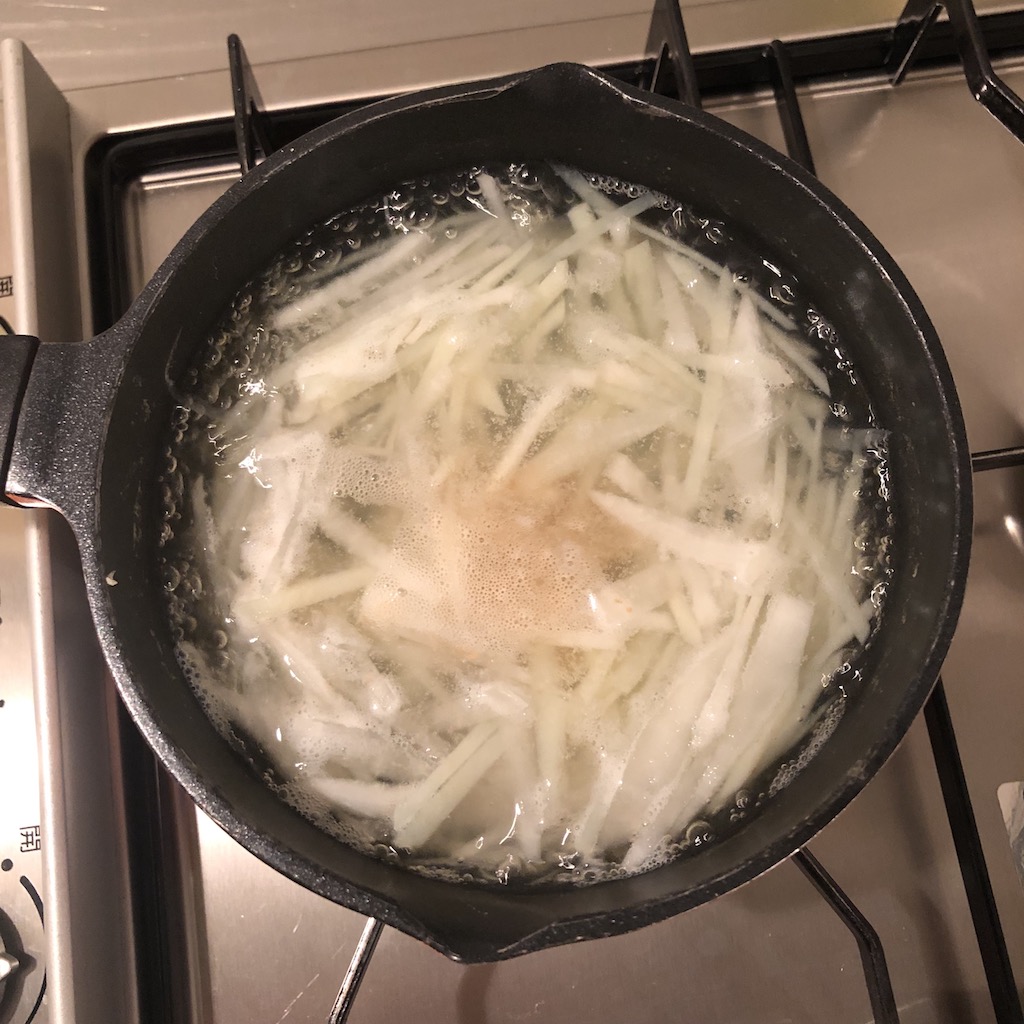 2. Add dashi granules and wait for 30 sec until it's melted. Then remove from heat.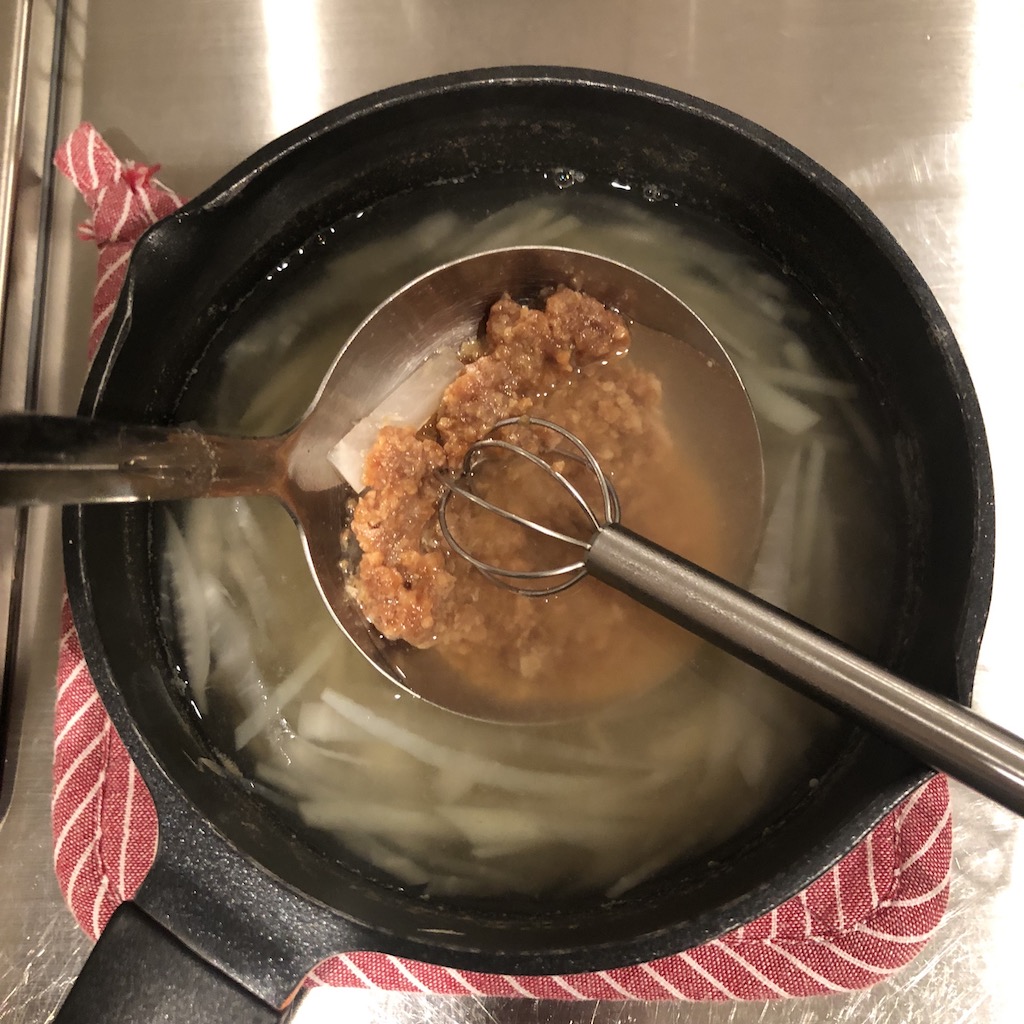 3. Add miso paste and stir until miso is completely melted. Sprinkle shiso (Japanese basil) to your liking.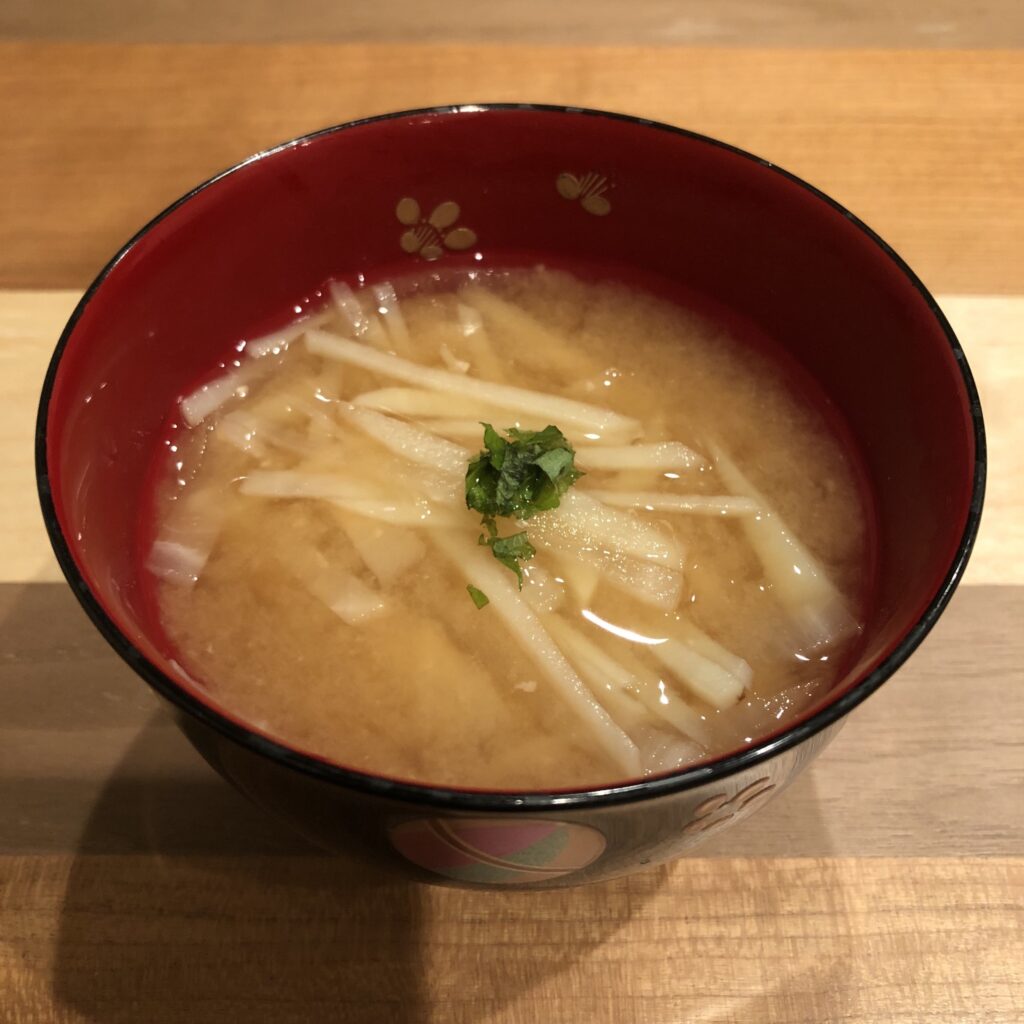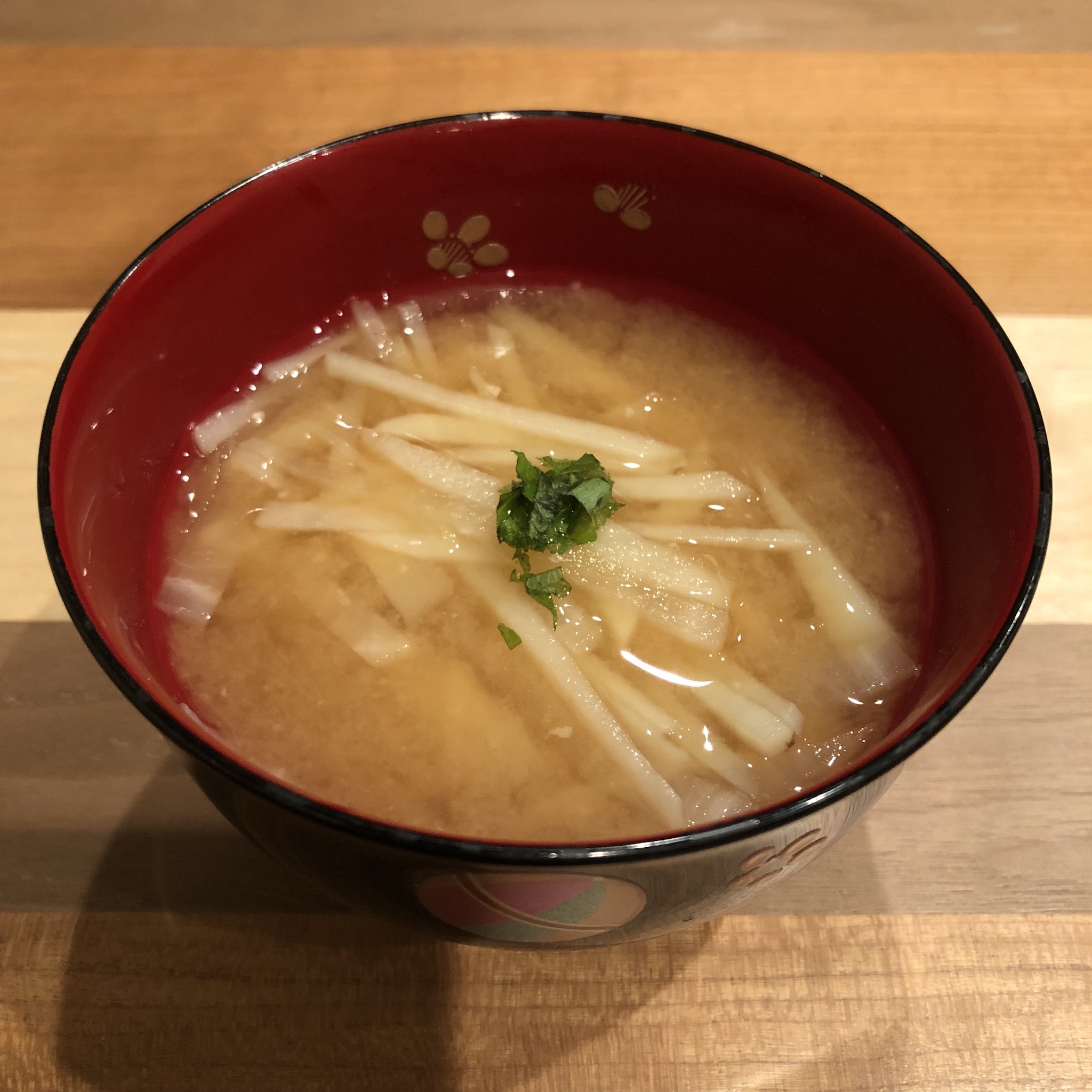 Ready to eat!
Wow! Finely cut strips of potato is totally different from just chopped one. It's phenomenal touch and it matches so well with the soup. I'm also surprised that potato and daikon are great combination.
My husband loved it so much too, and he said this is the BEST way to use potato for miso soup!
Enjoy your miso soup!