Have you seen a field of rape blossoms?
Although I don't know how much rape blossoms are familiar flower in your country, I want to introduce exceptionally beautiful rape blossoms in Japan. The season for the flower is middle of March to the beginning of June. There are many tourist places you can see shining yellow carpet of rape blossoms so please search some rape blossoms festival or something like that place when you visit Japan!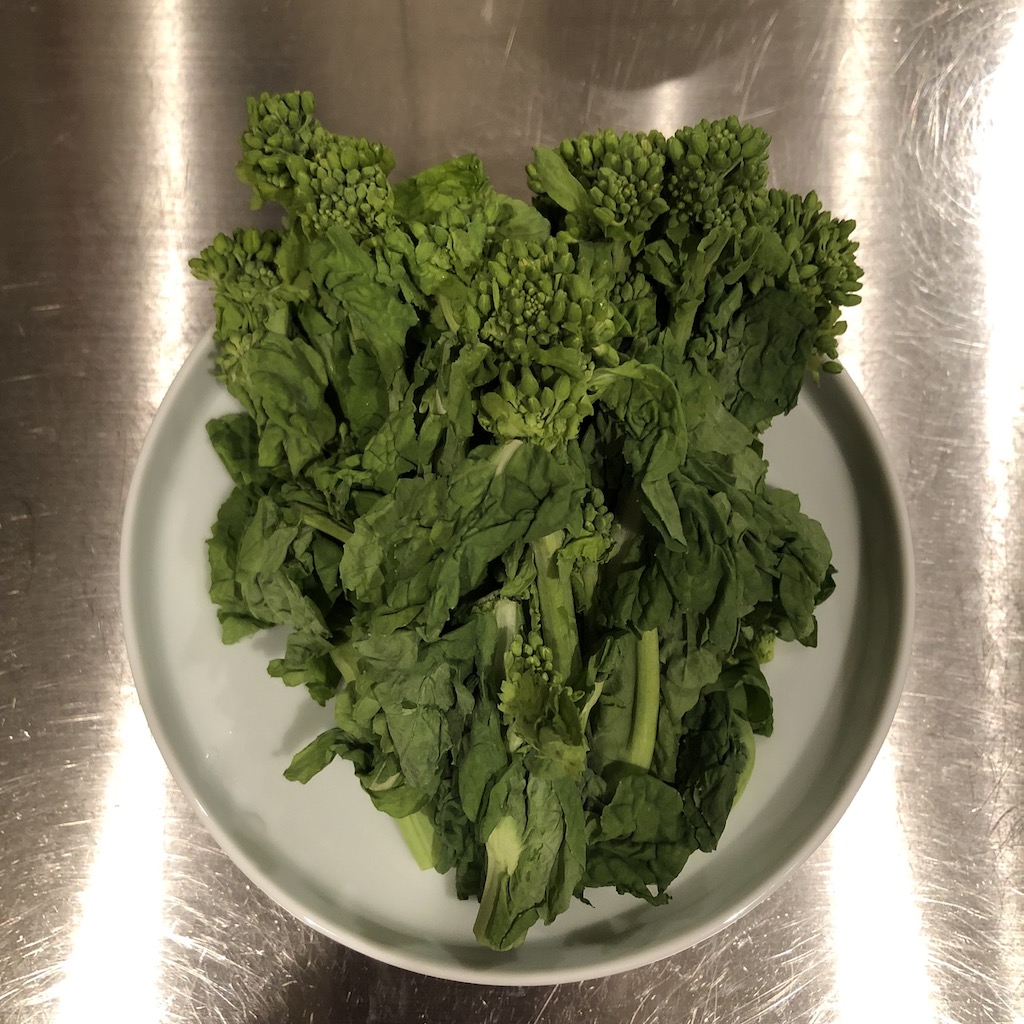 Vegetable I will use today is rape blossoms. Don't worry I wouldn't say eating the yellow flower haha.
It's actually green stuff which is the process of rape blossoms' growth.
The green stuff consist of leaves, stalk, and flower. The flower part is nicely soft and stalk is slightly tough so you can enjoy the different texture!
Whenever I see this vegetable it makes me feel the spring has come.
One more thing I am so excited about today's recipe is using super cute wheat gluten cake. I felt in love with this colorful wheat gluten cake at store. So let's make bright color miso soup bowl and feel the happy spring!
If you are interested in wheat gluten cake: FU in Japanese, please take a look at following posts too.
・FU (wheat gluten cake) miso soup recipe
・STIR-FRIED FU (WHEAT GLUTEN CAKE) AND VEGETABLES RECIPE
【Recipe (2 servings)】
Ingredients
1 oz miso paste (fermented soybean paste)*1
1 teaspoon dashi granules*2
2 oz rape blossoms, Chopped
0.2 oz colorful wheat gluten cake (temari-fu)
1.7 cups (400ml) water
*1 Feel free to adjust the amounts of miso paste to your liking.
*2 If miso paste already contains dashi, don't need dashi granules. I use miso paste containig dashi this time.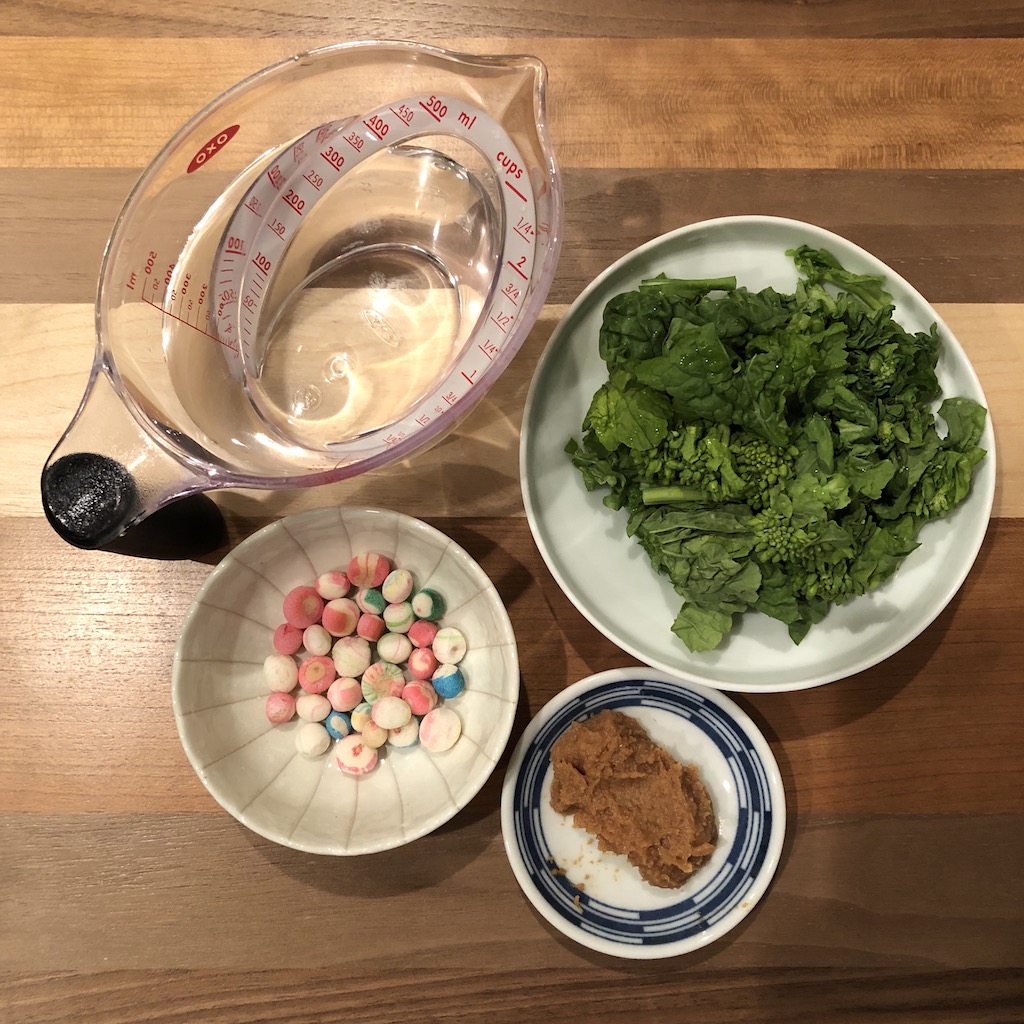 Directions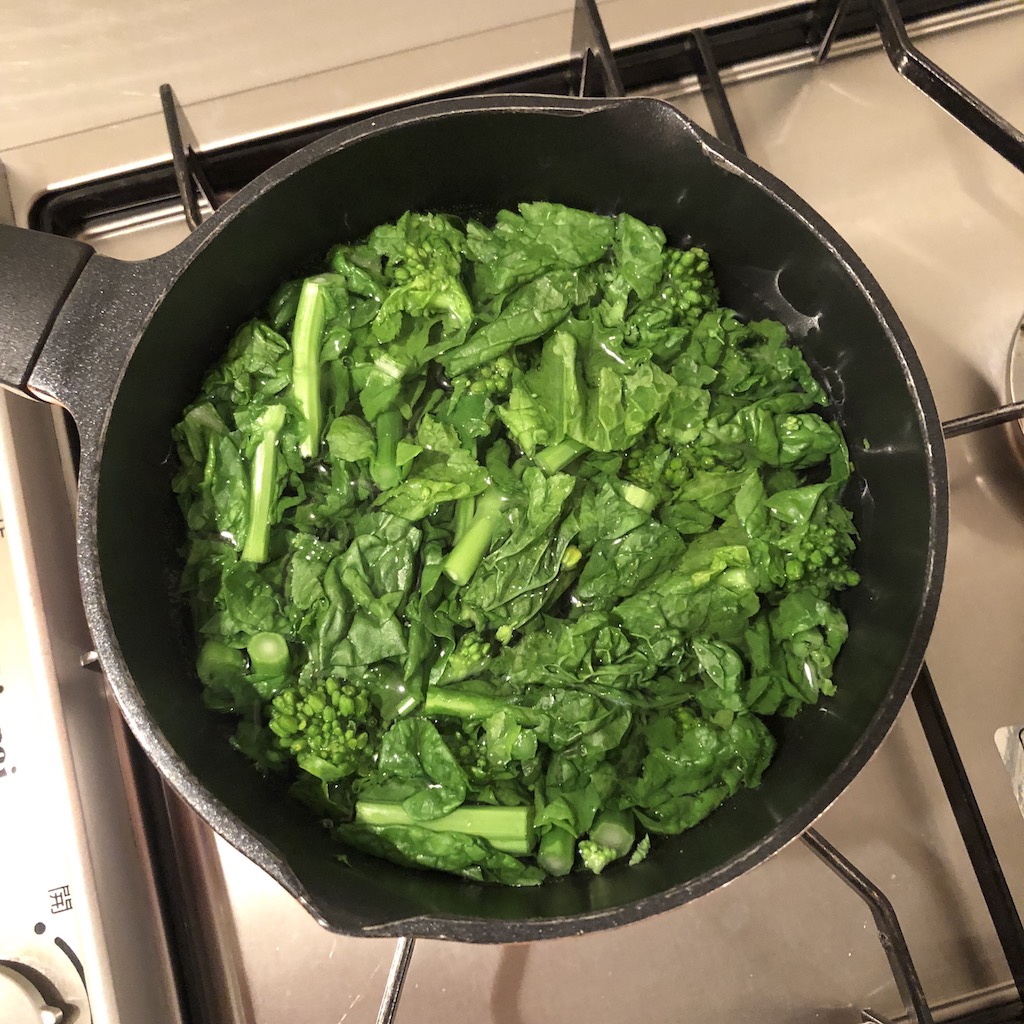 1. Heat rape blossoms and dashi granules in boiled water for 3 min. Then remove from heat.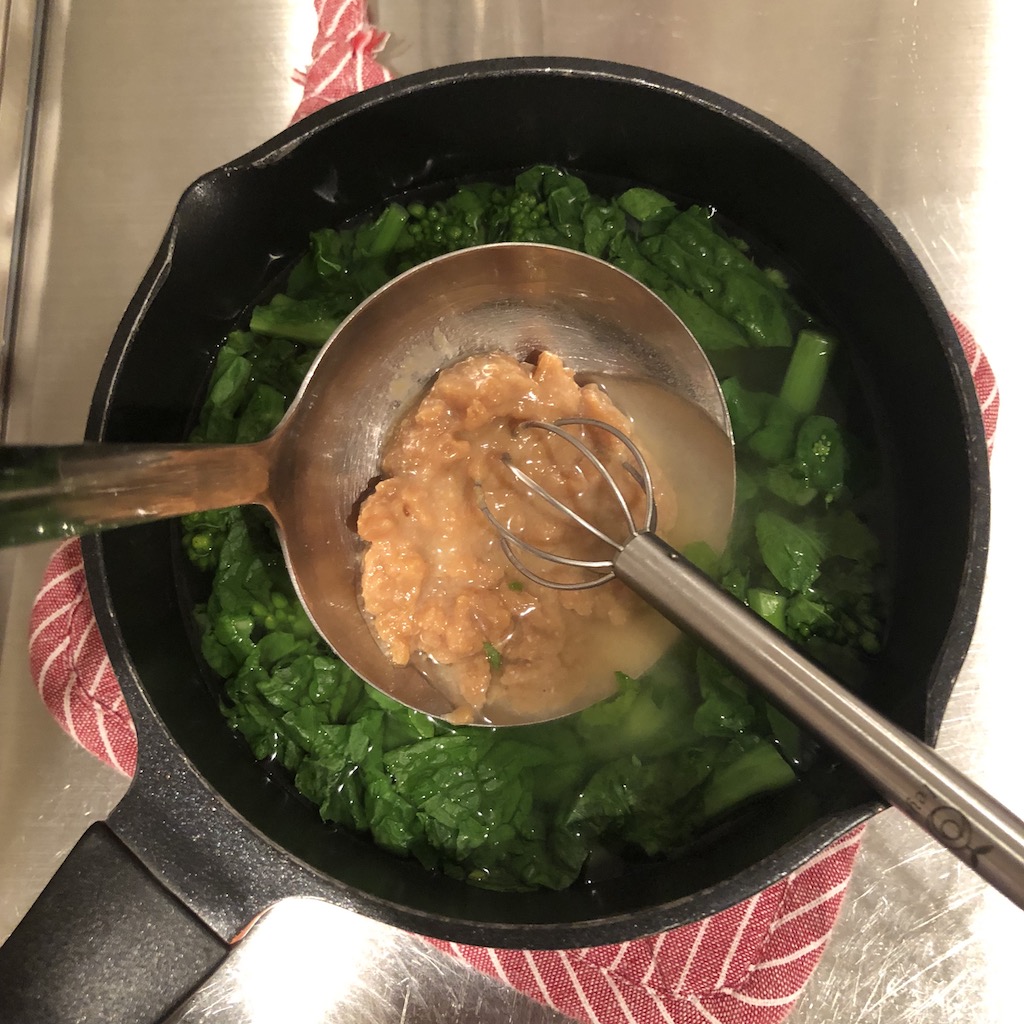 2. Add miso paste and stir until miso is completely melted. Put colorful wheat gluten cake before serving.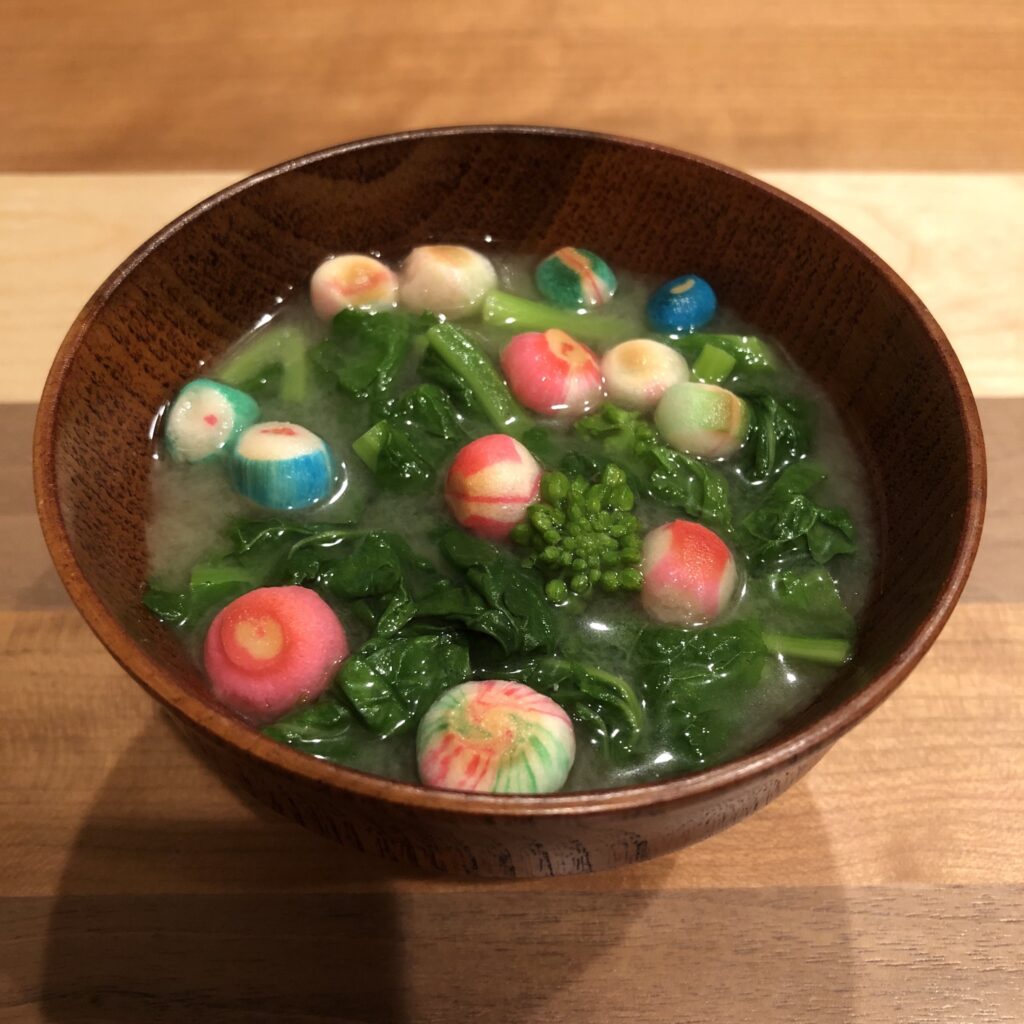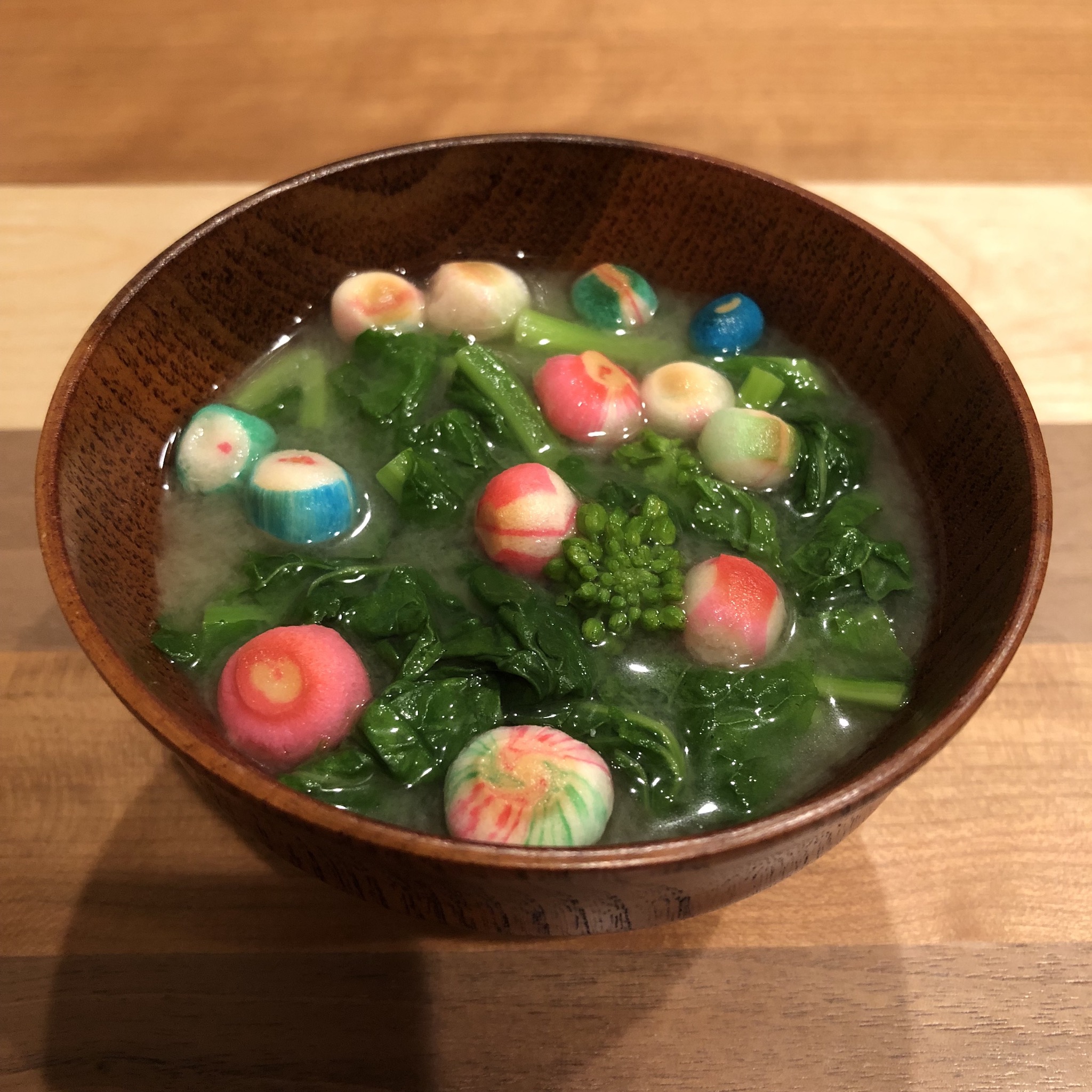 Ready to eat!
I think this is the best photogenic miso soup ever! (It maybe much better if you see it in person). I love the color of this dish. The green stuff look like forest and wheat gluten cake look like precious stone in the soup.
The taste is amazing too! The texture of rape blossoms make good harmony with fluffy wheat gluten cake. I hope you will love this cute and delicious soup.
Enjoy your miso soup!