Fried fish cake is called "satsuma-age" in Japanese, and it's often made with vegetables such as carrot, onion, burdock, and on. The texture and taste become even better if fish cake includes those vegetables. Also there is satsuma-age with seafood too such as squid or shrimp.
Hakone and Odawara area is one of the famous place for some fish cake shop so you can see many tourism shops sell really delicious fried fish cake.
I will introduce miso soup with satsuma-age today. I pick satsuma-age with carrot and burdock!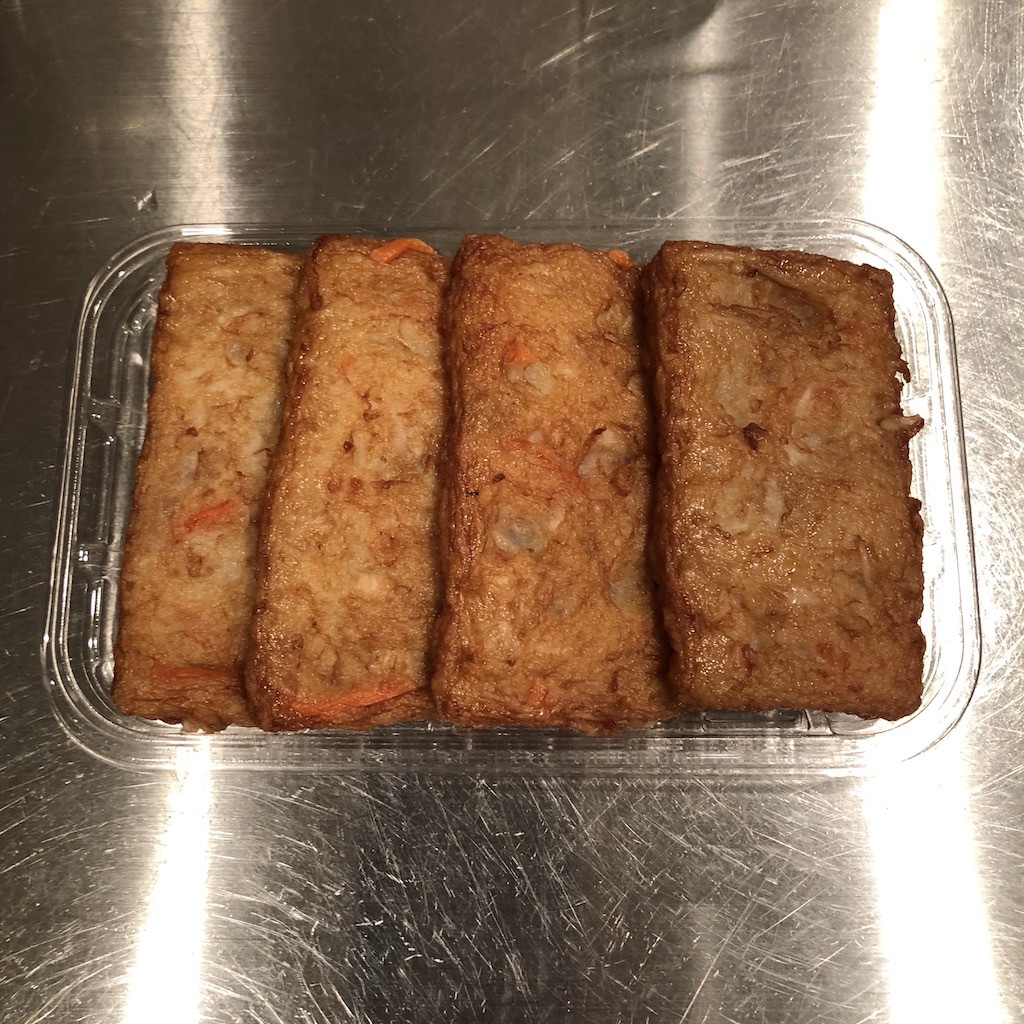 【Recipe (2 servings)】
Ingredients
1 oz miso paste (fermented soybean paste)*1
1 teaspoon dashi granules*2
3 oz satsuma-age, Sliced
1.5 oz daikon, Sliced
1.7 cups (400ml) water
*1 Feel free to adjust the amounts of miso paste to your liking.
*2 If miso paste already contains dashi, don't need dashi granules.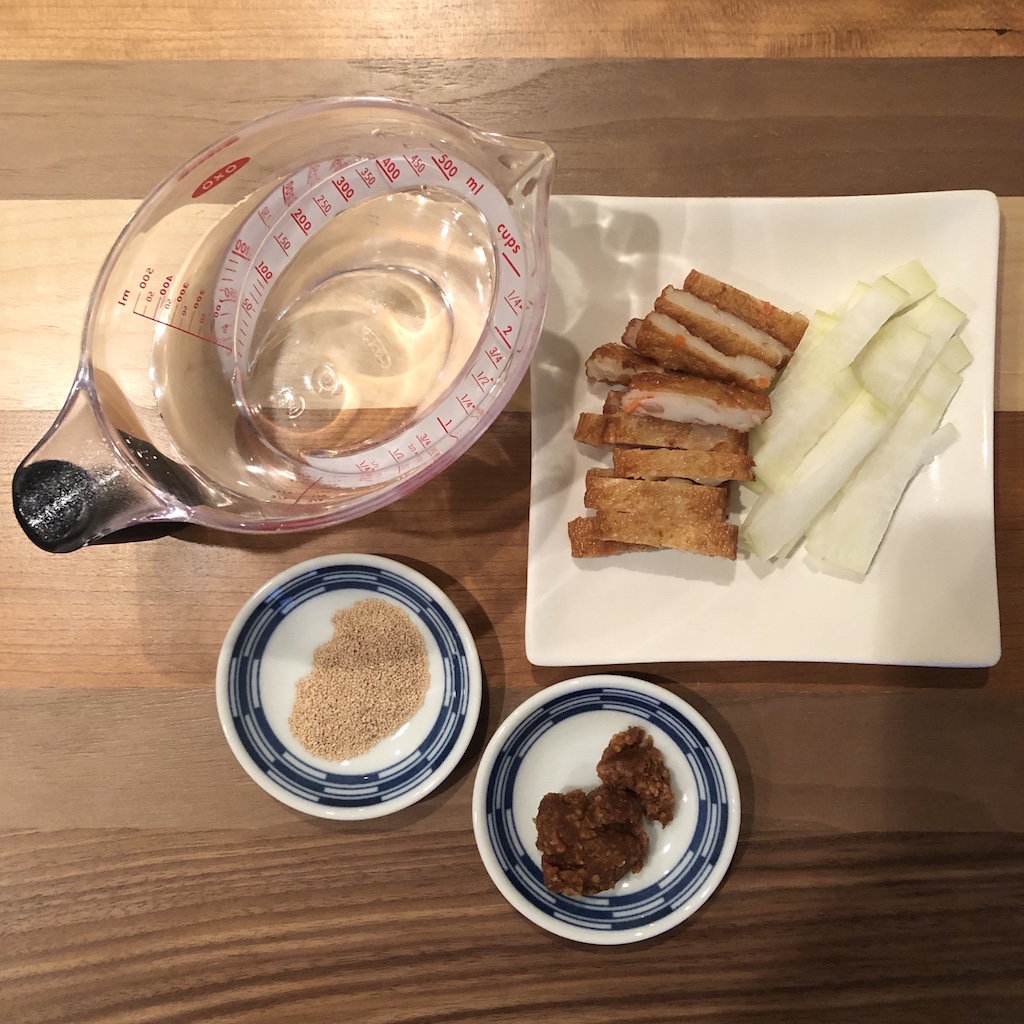 Directions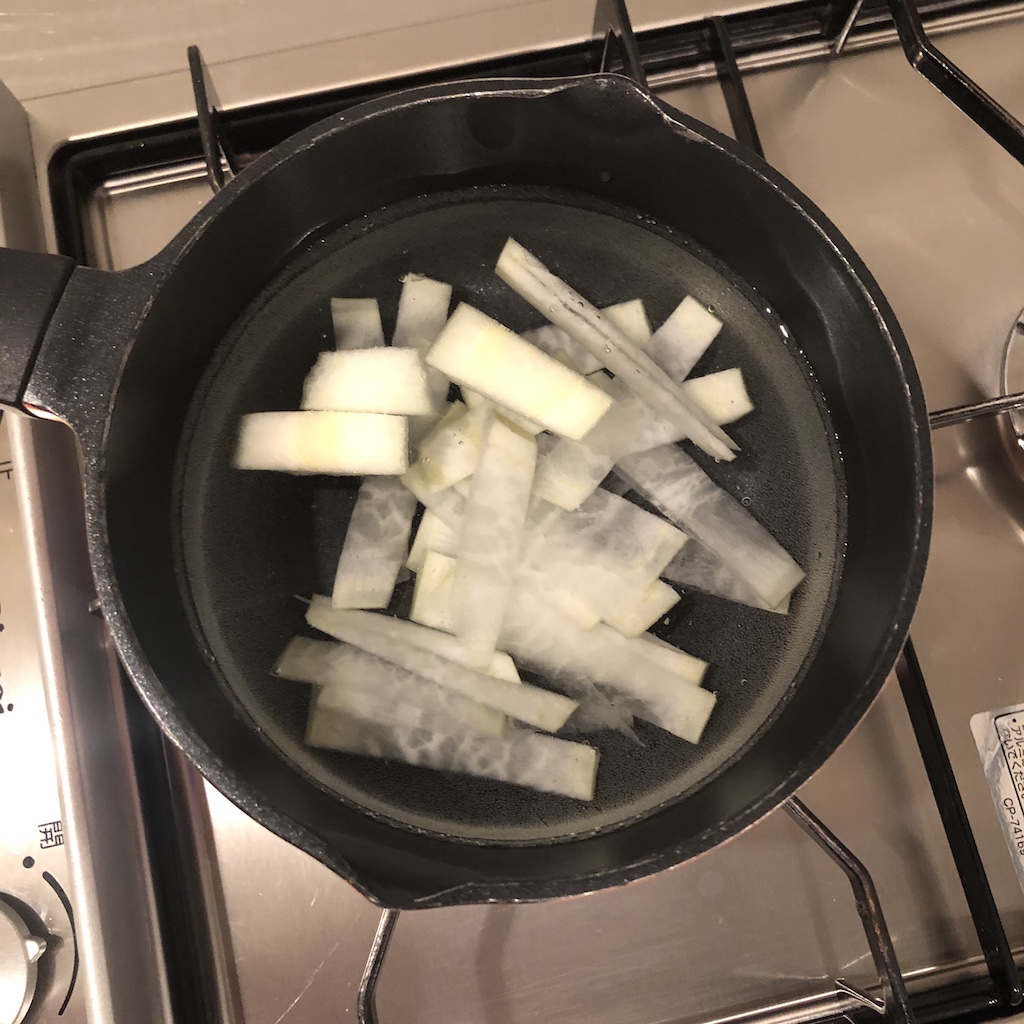 1. Heat water and radish in a saucepan until daikon turn translucent.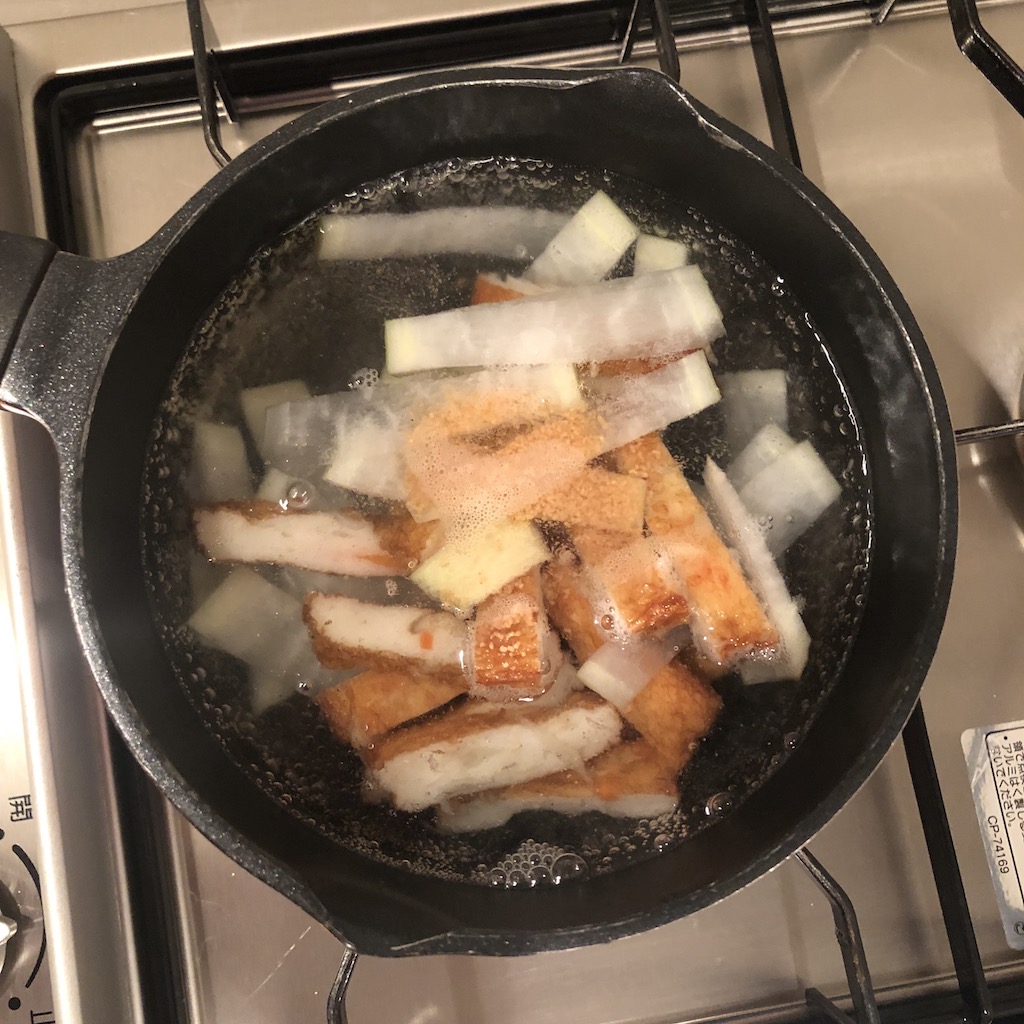 2. Add satsuma-age and dashi granules. Simmer for 2 min and remove from heat.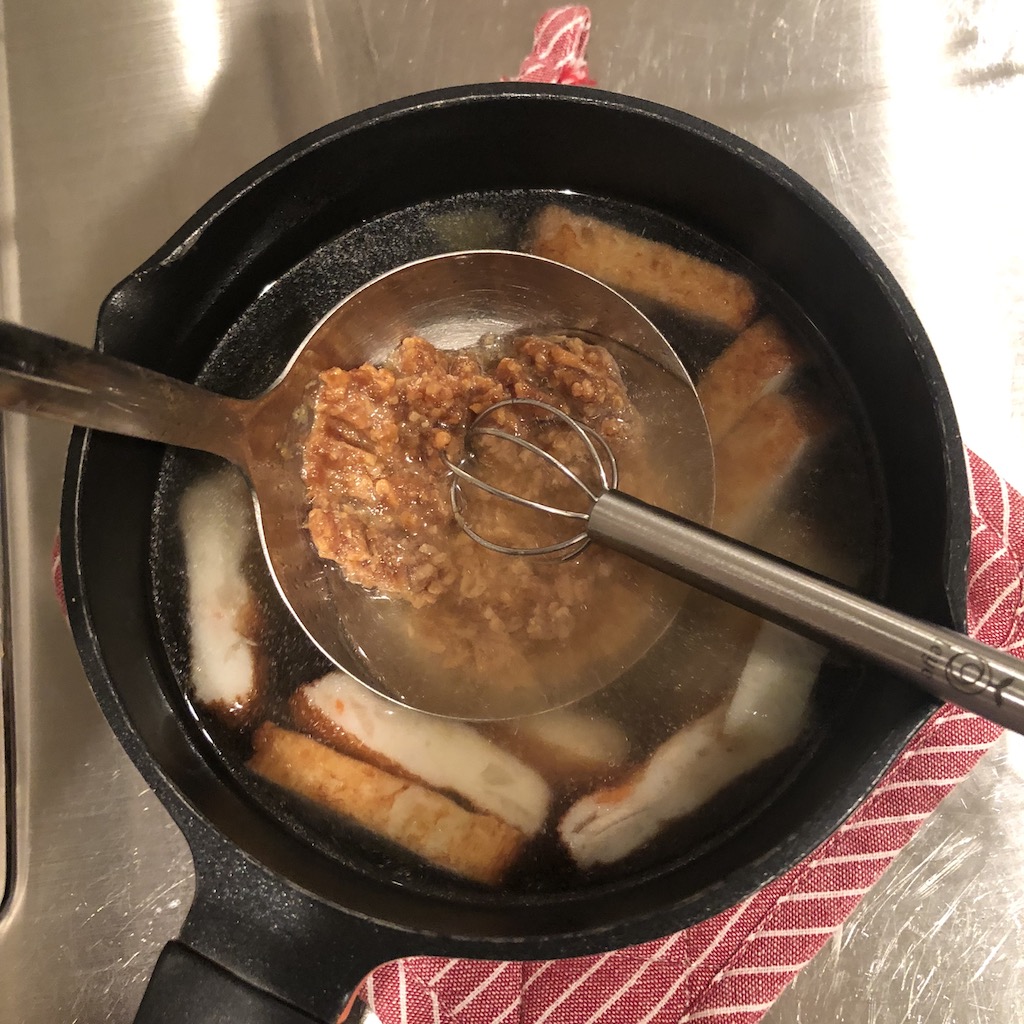 3. Add miso paste and stir until miso is completely melted.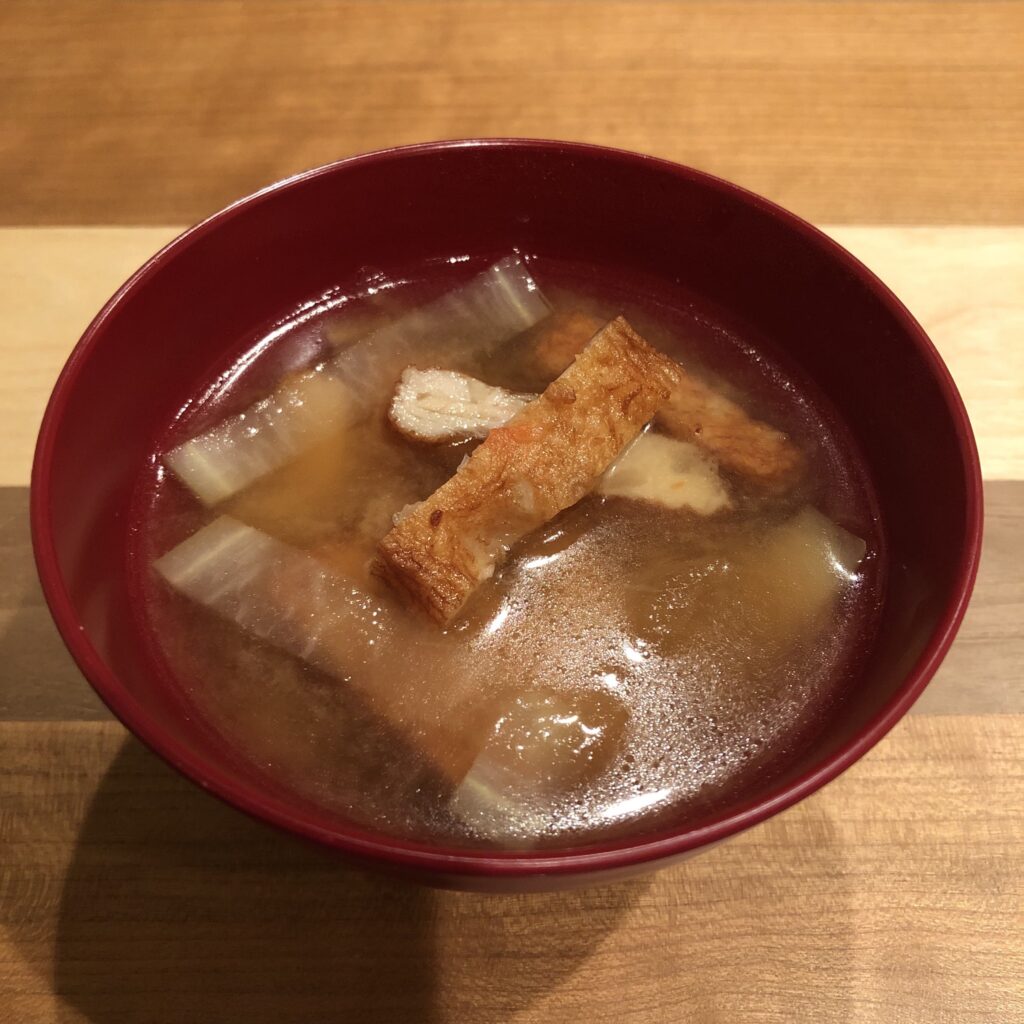 Ready to eat!
It has been long time I haven't eaten satsuma-age. I loved to make stir-fried satsuma-age and this time I found SATSUMA-AGE miso soup is also phenomenal!
You can still go there with people who are not big fan of fish.
Enjoy your miso soup!