Sweet miso sauce which made from miso paste, sugar, and sake (or mirin) is very tasty and useful.
I love to make it for quick appetizer, you can check my recipes using the sauce below…
MISO KONJAC RECIPE
GRILLED CORN WITH MISO BUTTER RECIPE
BAKED HANPEN WITH GREAT MISO SAUCE RECIPE

Let's make some SPECIAL version of sweet miso sauce today.
The main material for today is SHISO.
Shiso has such a wonderful flavor and always gives me refreshing feeling.
The special miso sauce, "SHISO MISO" includes this great flavor from shiso.
Also garlic and ginger get a kick to the sauce!
Please try the delicious sauce with your favorite food. I'm sure it makes your dish even BETTER!!
【Recipe (2 servings)】
Ingredients
10-15 sheets shiso (Japanese basil), Shredded
1 clove of garlic, Minced
1-2 tablespoons minced ginger
2 tablespoons dried-bonito shavings
●3 tablespoons miso paste (I used rice koji miso and soybean koji miso)
●1 tablespoon sweet sake (mirin)
●1 tablespoon sugar
●1 teaspoon sesame oil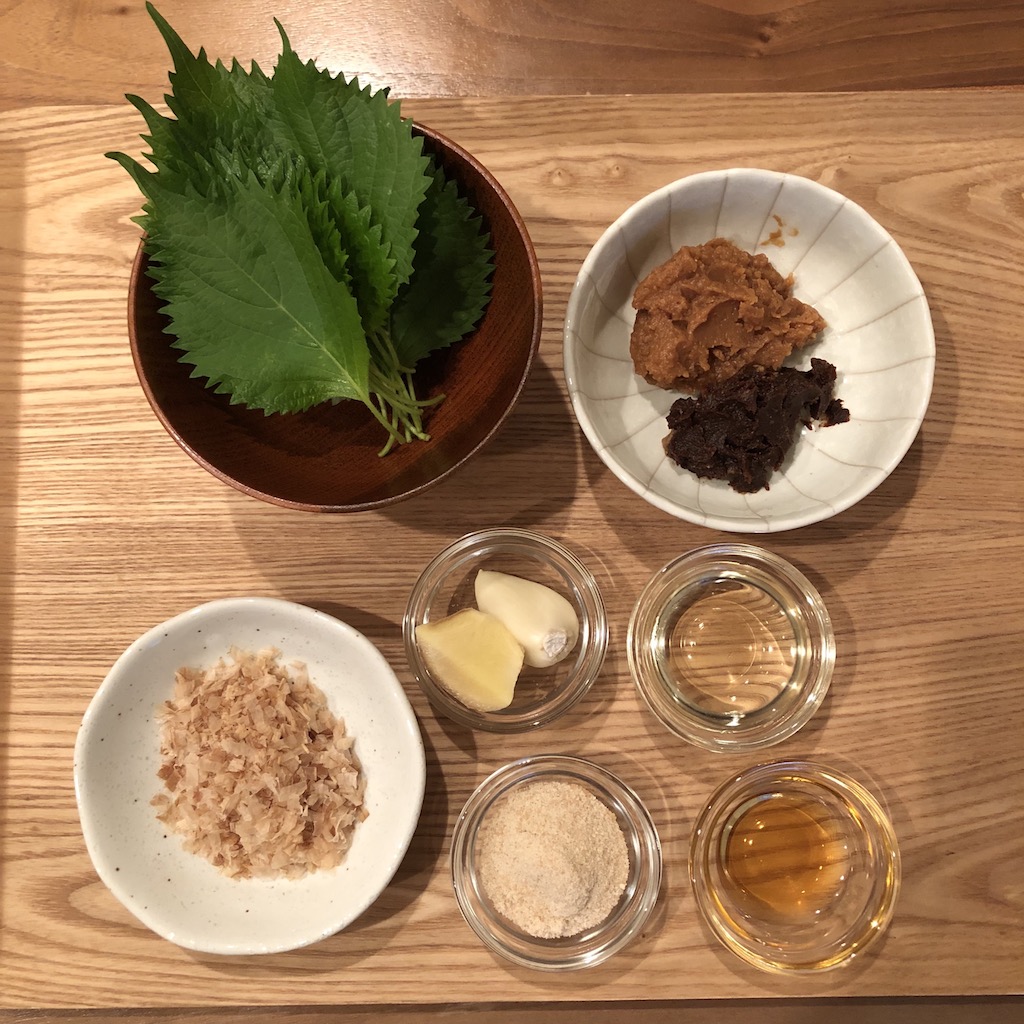 Directions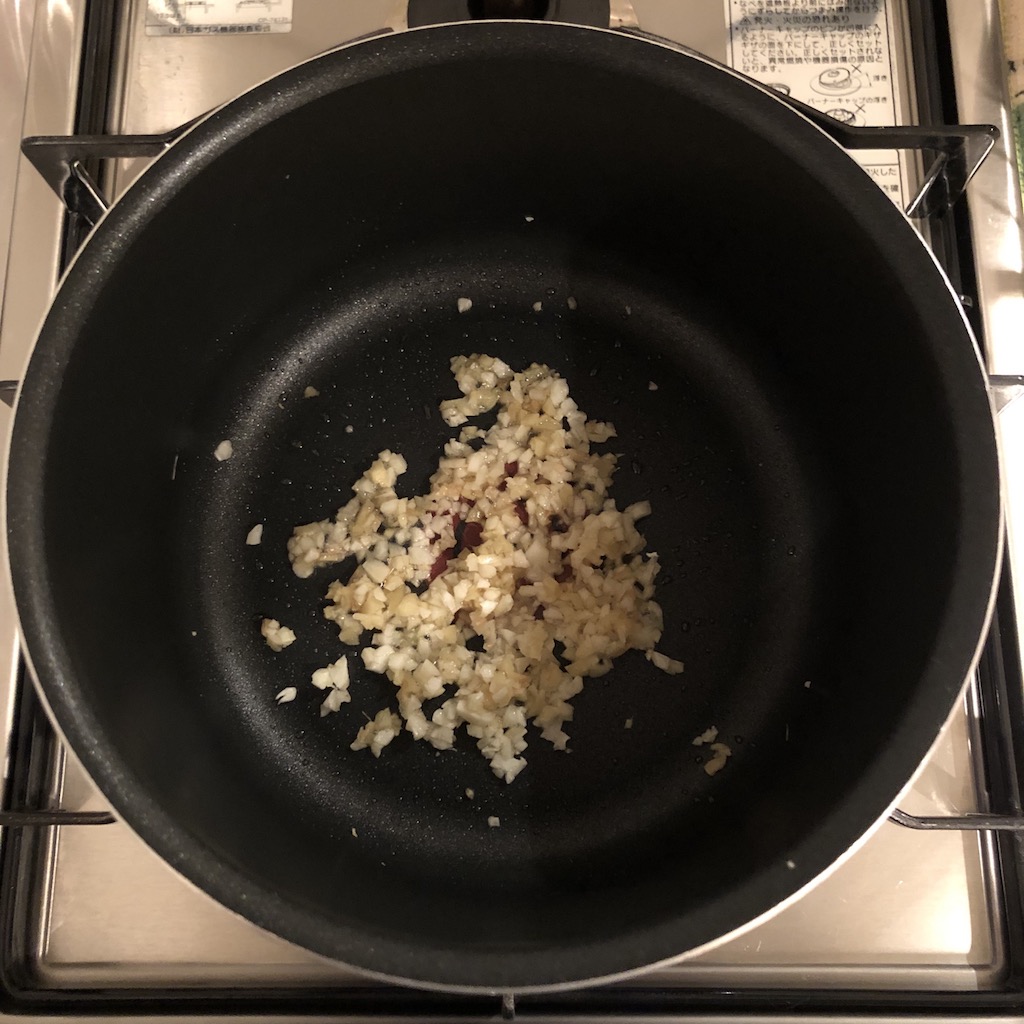 1. Pour sesame oil into a saucepan, and heat minced garlic and ginger together on low heat for 2-3 min.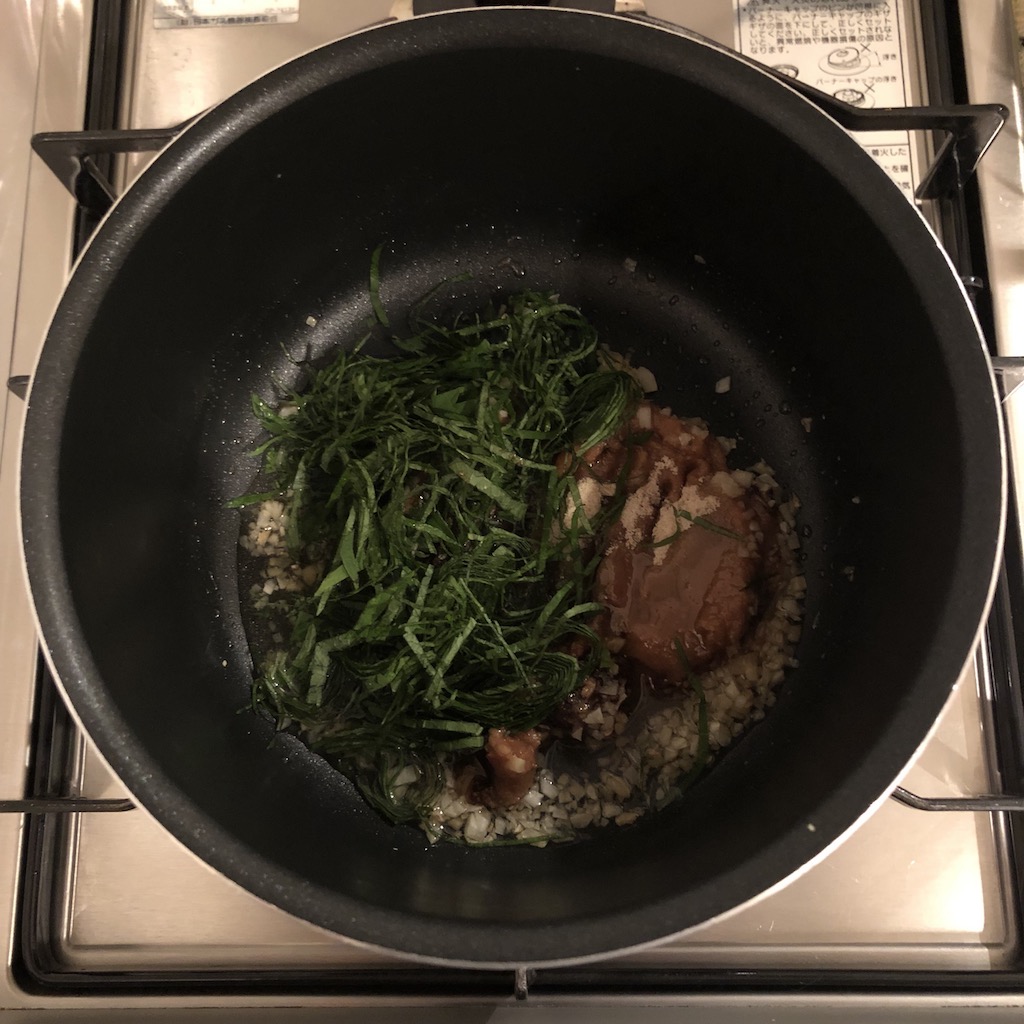 2. Add shredded shiso and all of ● seasonings to the saucepan. Heat on low heat, and stir well until it gets slightly thicker.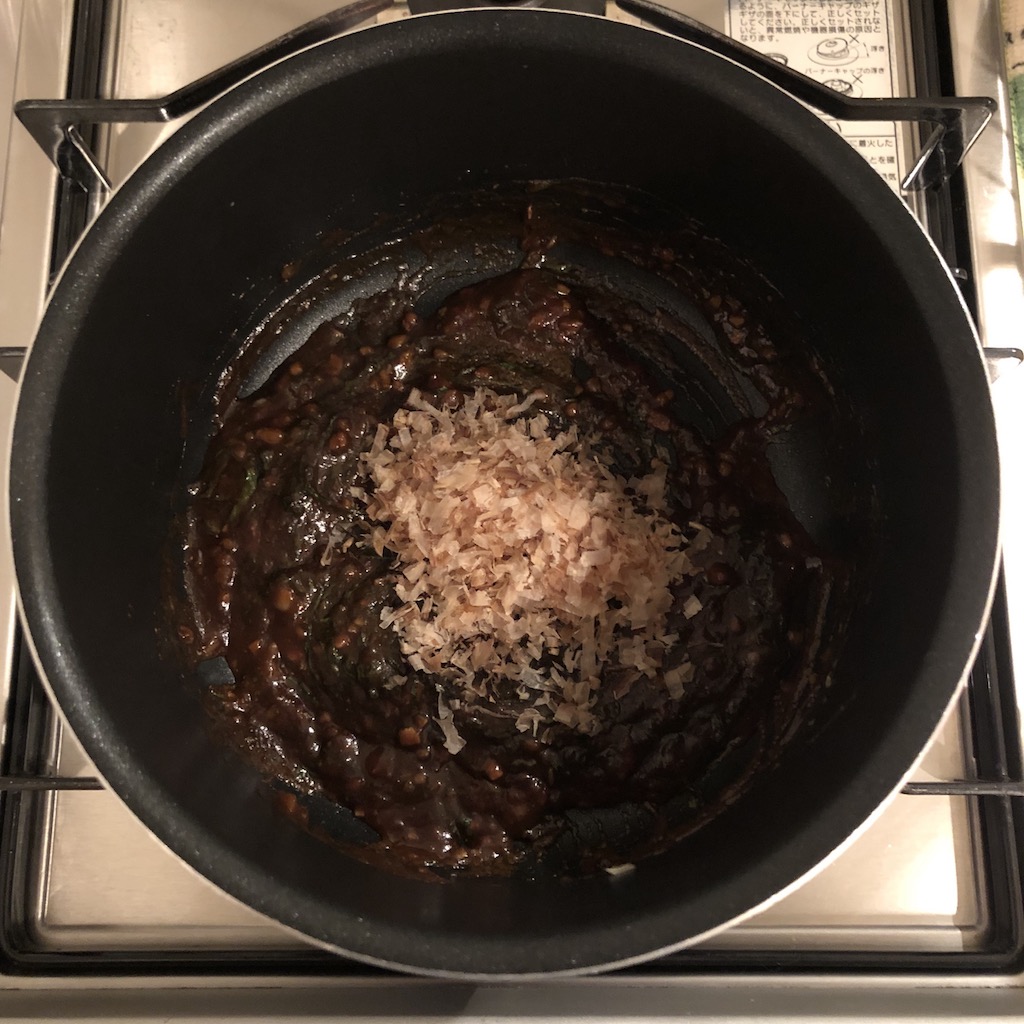 3. Turn off the heat. Add dried-bonito shavings to the shiso miso, and stir well.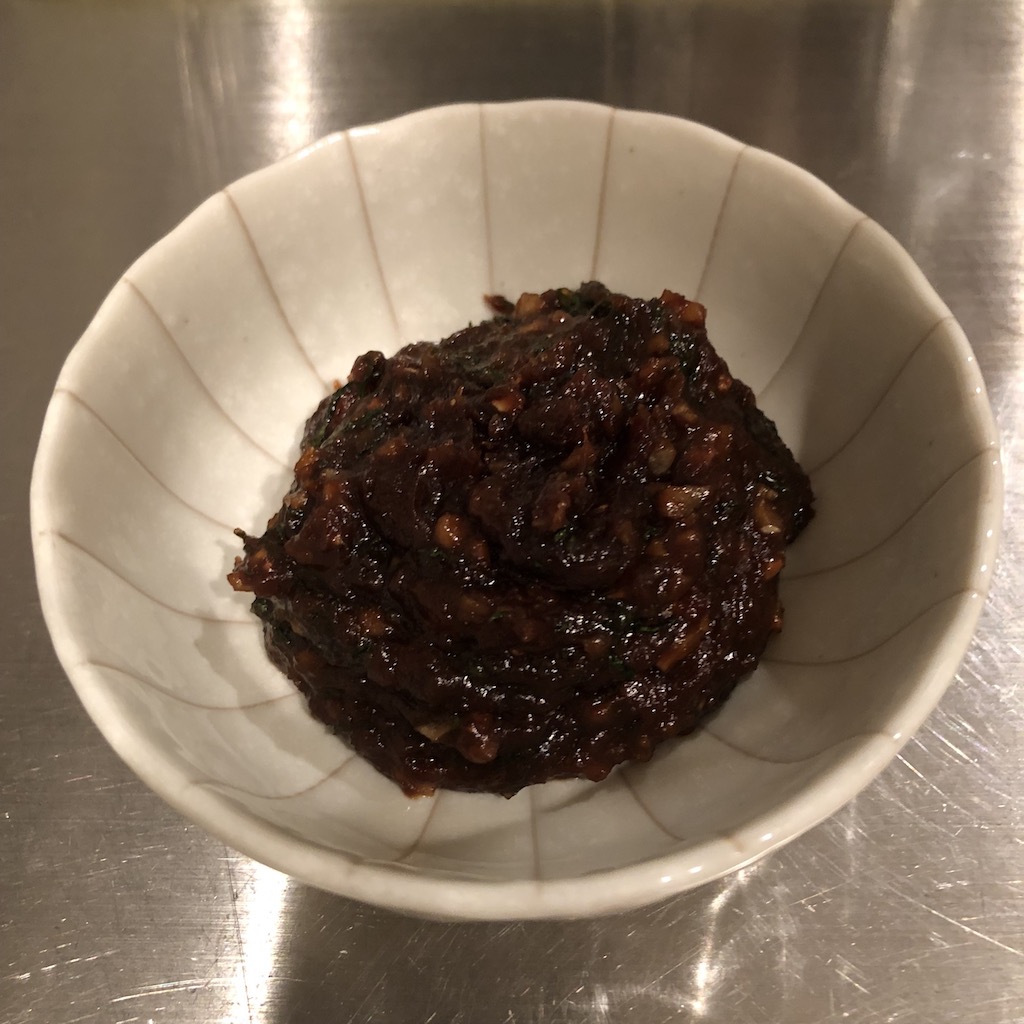 4. Put the shiso miso on the surface of rice ball, konjac, tofu, and so on. Also you can use it to season stir-fry dish.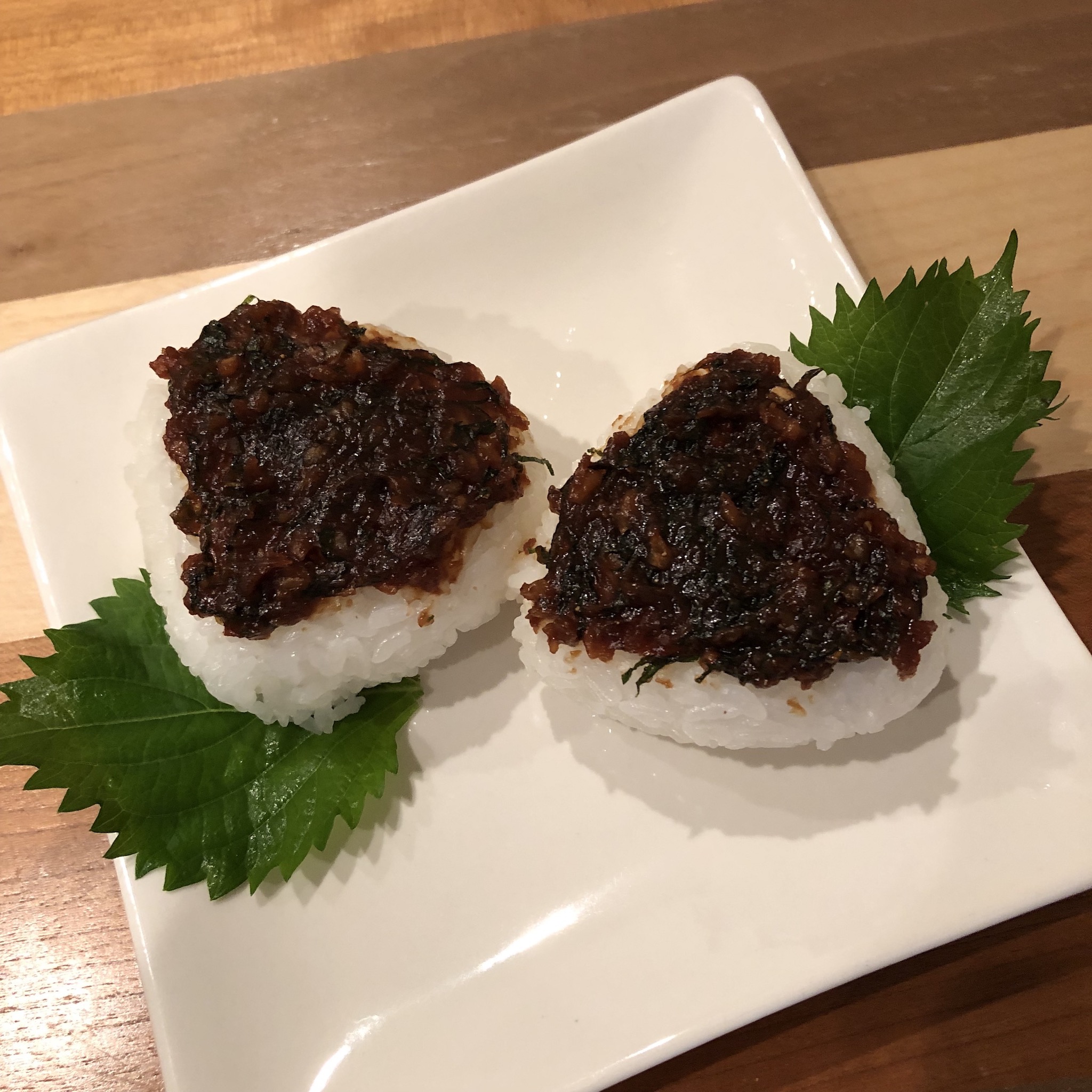 Ready to eat!