What kind of noodles do you imagine when it comes to Japanese noodle?
Ramen, soba, udon, and so on…
There are many kind of good noodles in Japan, and we eat them a lot in daily life.
I would like to introduce some noodle that goes well with miso soup today.
The name of the noodle is "SOMEN"!
Have you ever eaten SOMEN? It is Japanese very thin noodle made of wheat flour, and eaten with soy sauce base soup usually.
It is rare to eat "SOMEN miso soup" in Tokyo and other East part of Japan actually, but I heard people in West part of Japan often eat SOMEN with miso soup.
Since I am from East part of Japan, I had never tried SOMEN with miso soup. (Of course, I love to eat SOMEN with soy sauce base soup) However, this recipe broke down the fixed idea of me about SOMEN!
Let's try Western Japan-style SOMEN!
【Recipe (2 servings)】
Ingredients
1 oz miso paste (fermented soybean paste)*1
1 teaspoon dashi granules*2
1 oz SOMEN
2 teaspoons green onion, Minced
1 teaspoon ginger, Minced
1 teaspoon Myoga ginger (Japanese ginger), Minced
1.7 cups (400ml) water
(Prepare extra water to cook SOMEN)
*1 Feel free to adjust the amounts of miso paste to your liking.
*2 If miso paste already contains dashi, don't need dashi granules. I use miso paste containig dashi this time.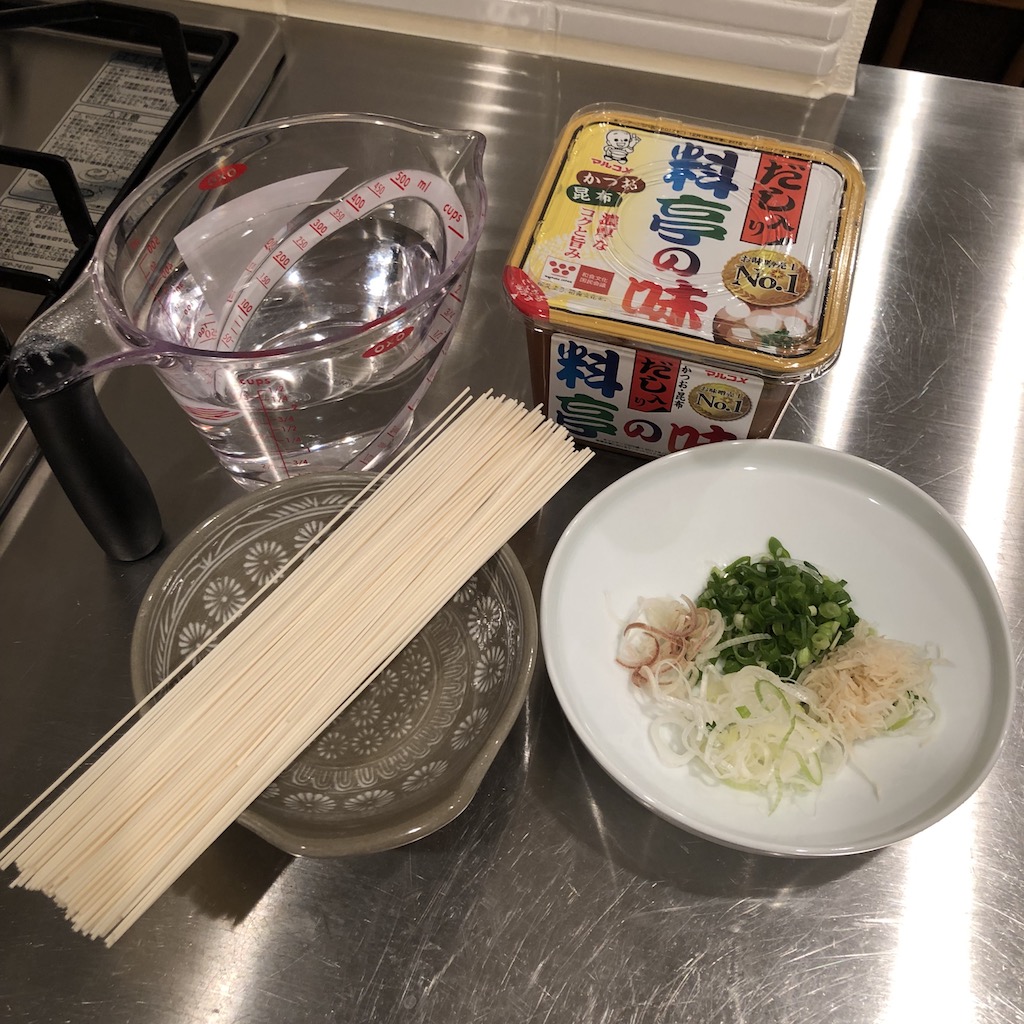 Directions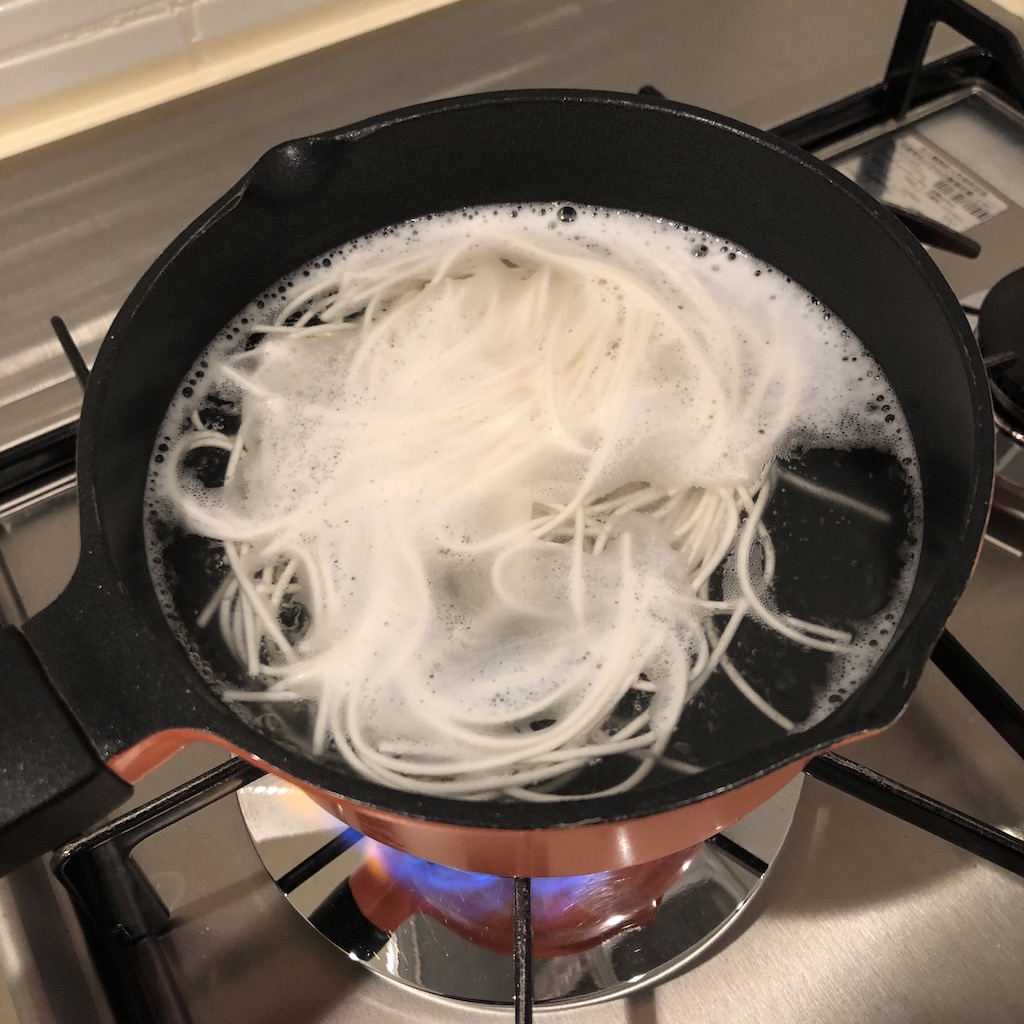 1. Boil the noodles for 2-3 minutes.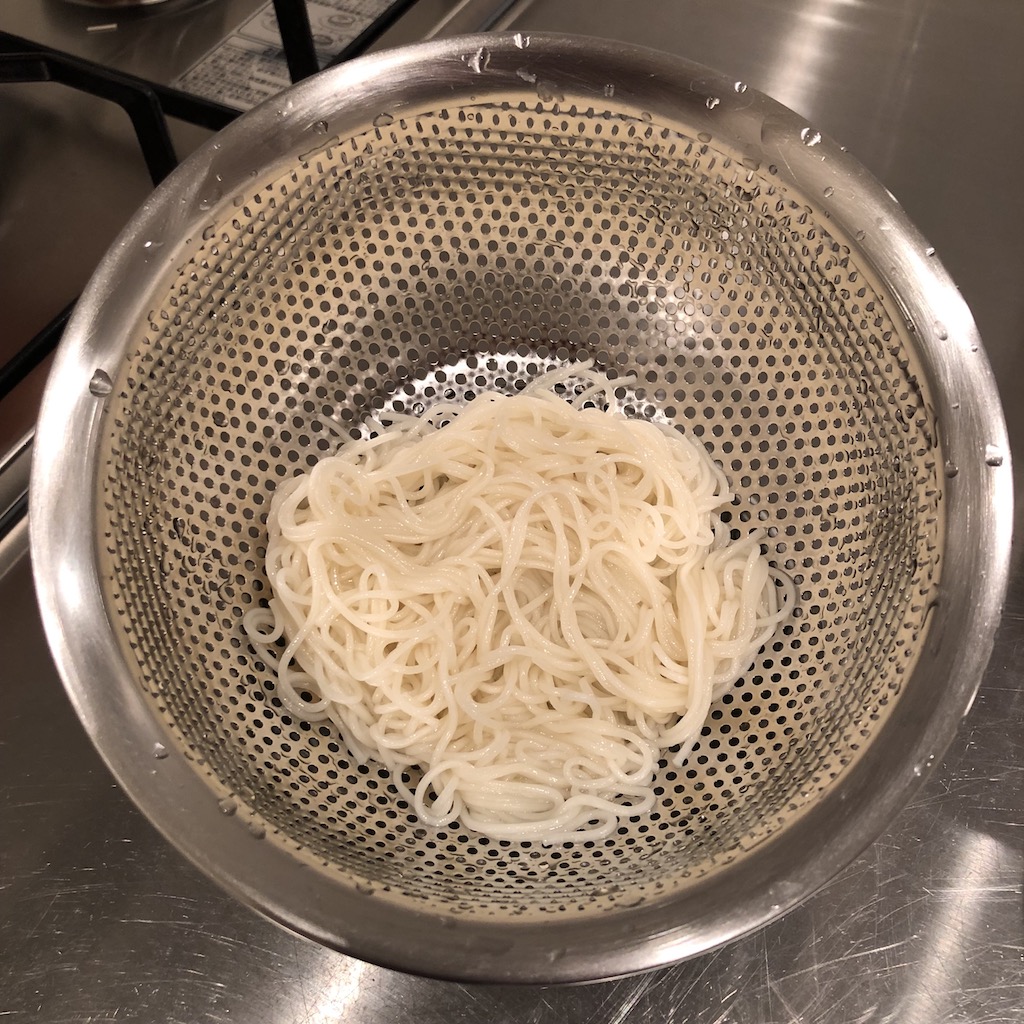 2. Drain in a strainer, wash the noodles with cold water, and drain again.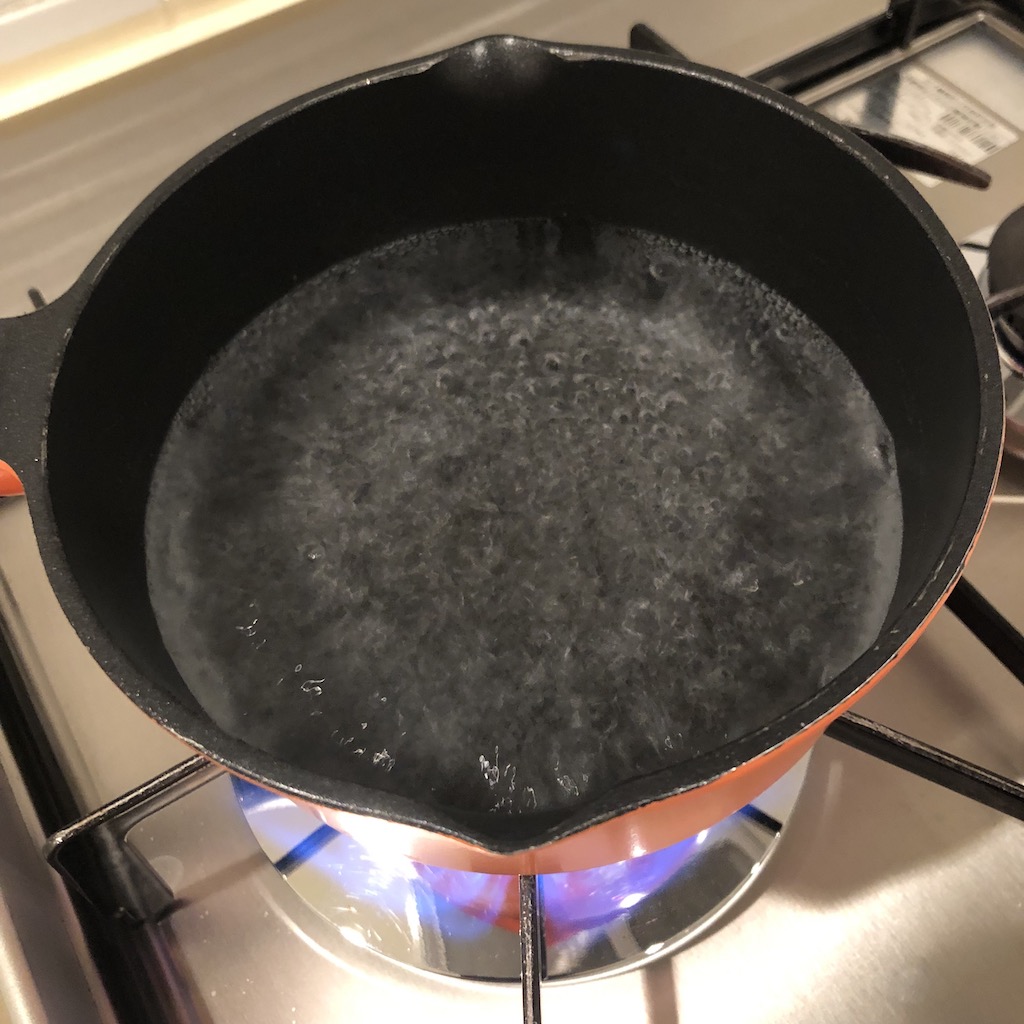 3. Heat water for the soup.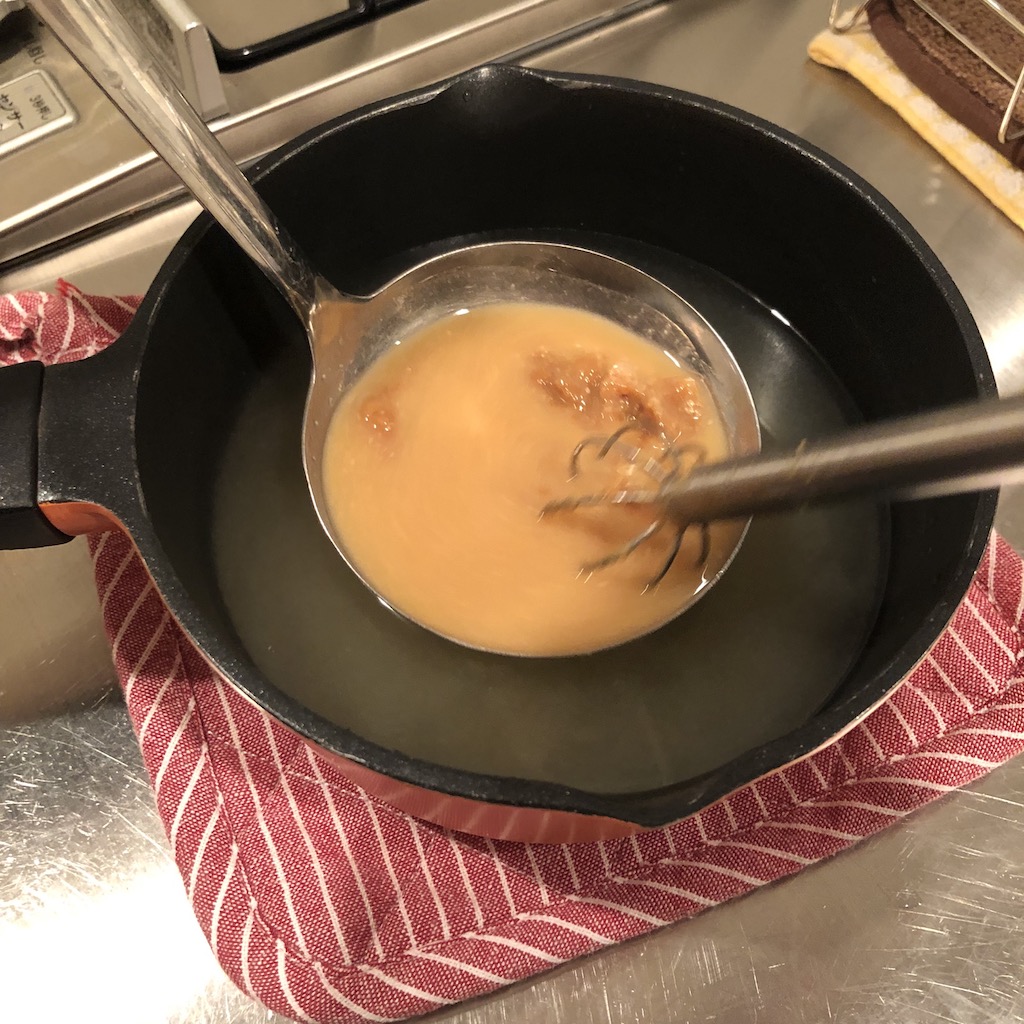 4. Add miso paste and stir until miso is completely melted.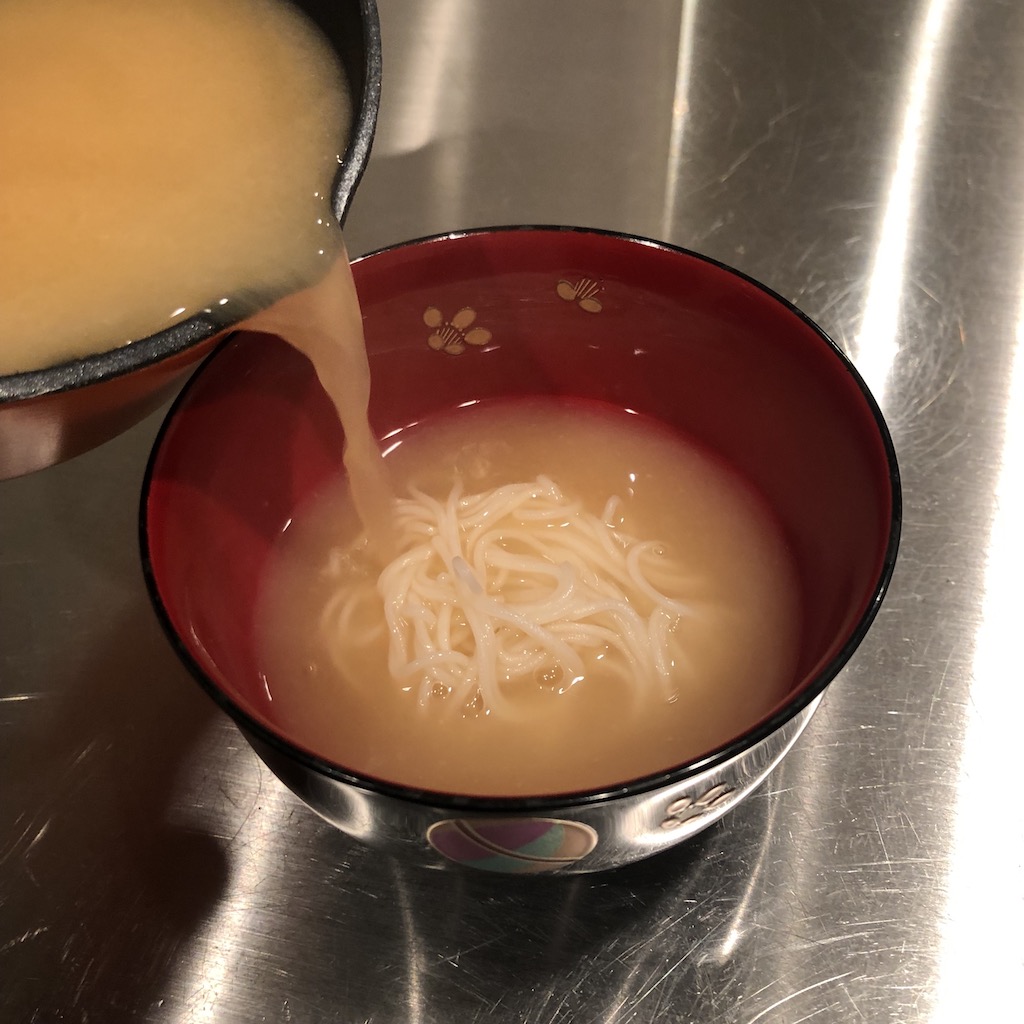 5. Serve noodles in a bowl, pour soup, and sprinkle green onion and ginger to your liking.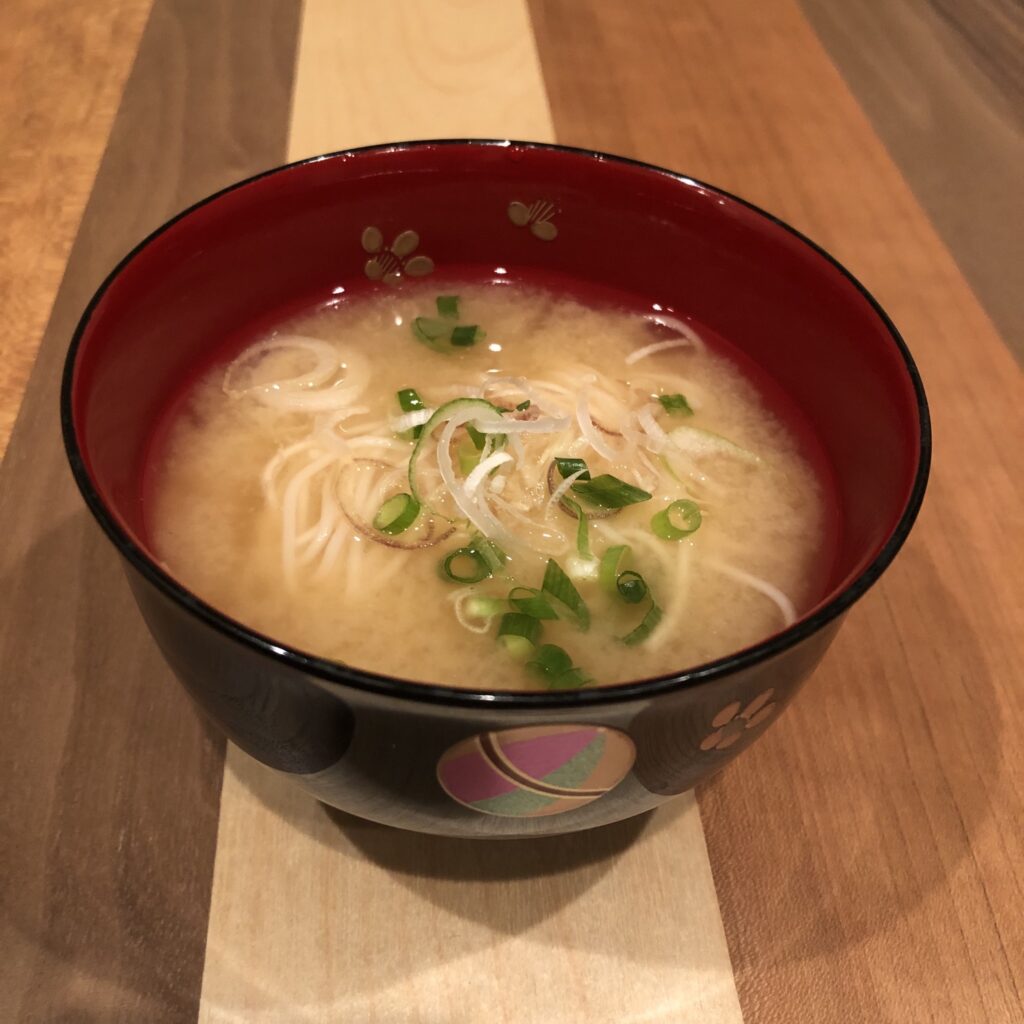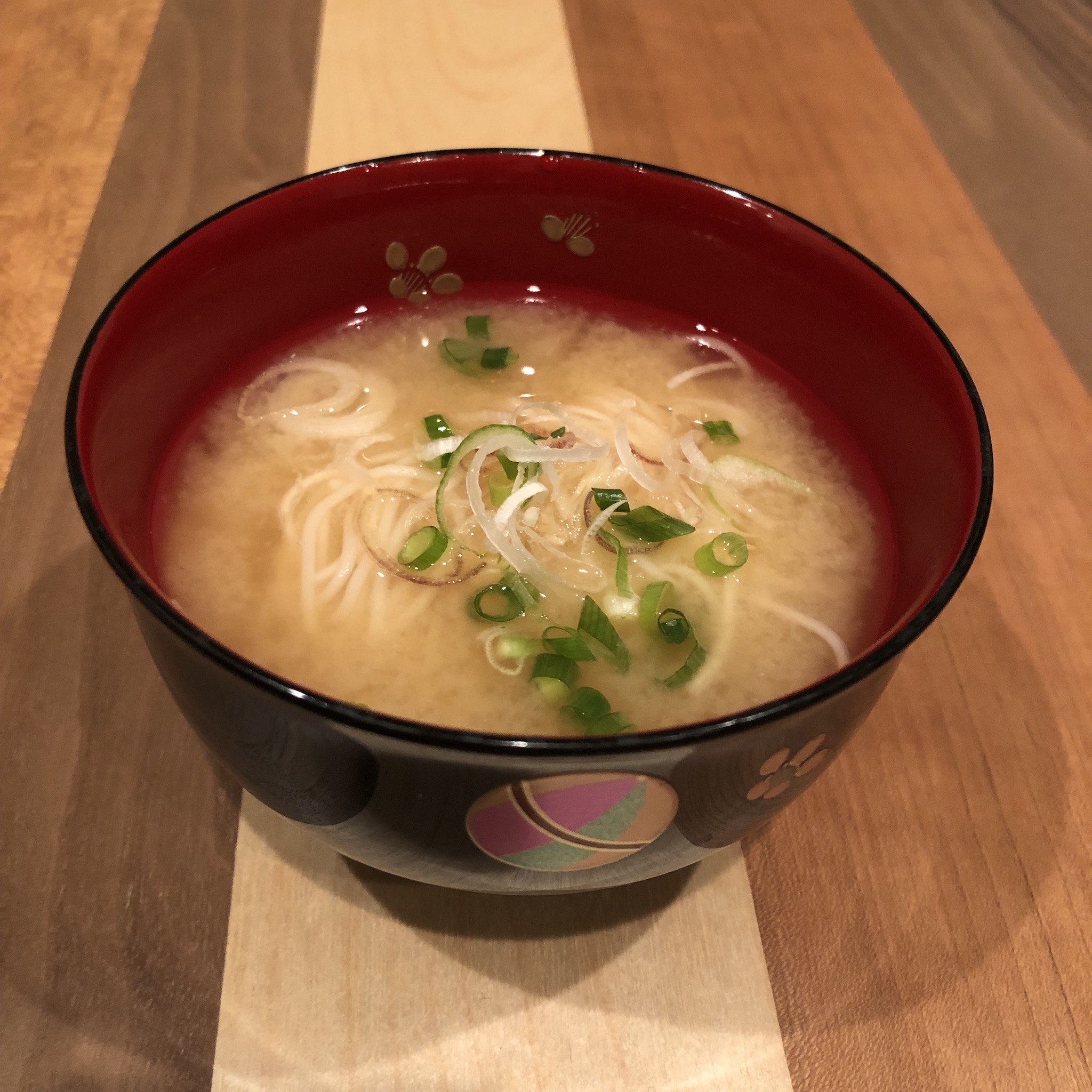 Ready to eat!
Finally I understand why people like SOMEN miso soup in Western Japan.
SOMEN is the best noodle that goes well with this simple miso soup, and the flavor of ginger and miso soup are perfect match!
You can also use your favorite vegetables in the soup as you like.
In addition, I highly recommend to use toppings such as green onion, ginger, and Myoga ginger (Japanese ginger). Those makes the soup even better!
Enjoy your miso soup!