I've introduced miso soup with grated Chinese yam before. Grated Chinese yam was fluffy and it got even better with beaten egg.
I would like to make miso soup with SPICY COD ROE & CHINISE YAM this time. Chinese yam has weak taste and spicy cod roe has strong taste. So I expect there will be perfect combination.
I'm also excited to use lightly pounded Chinese yam which gives you different texture from grated one.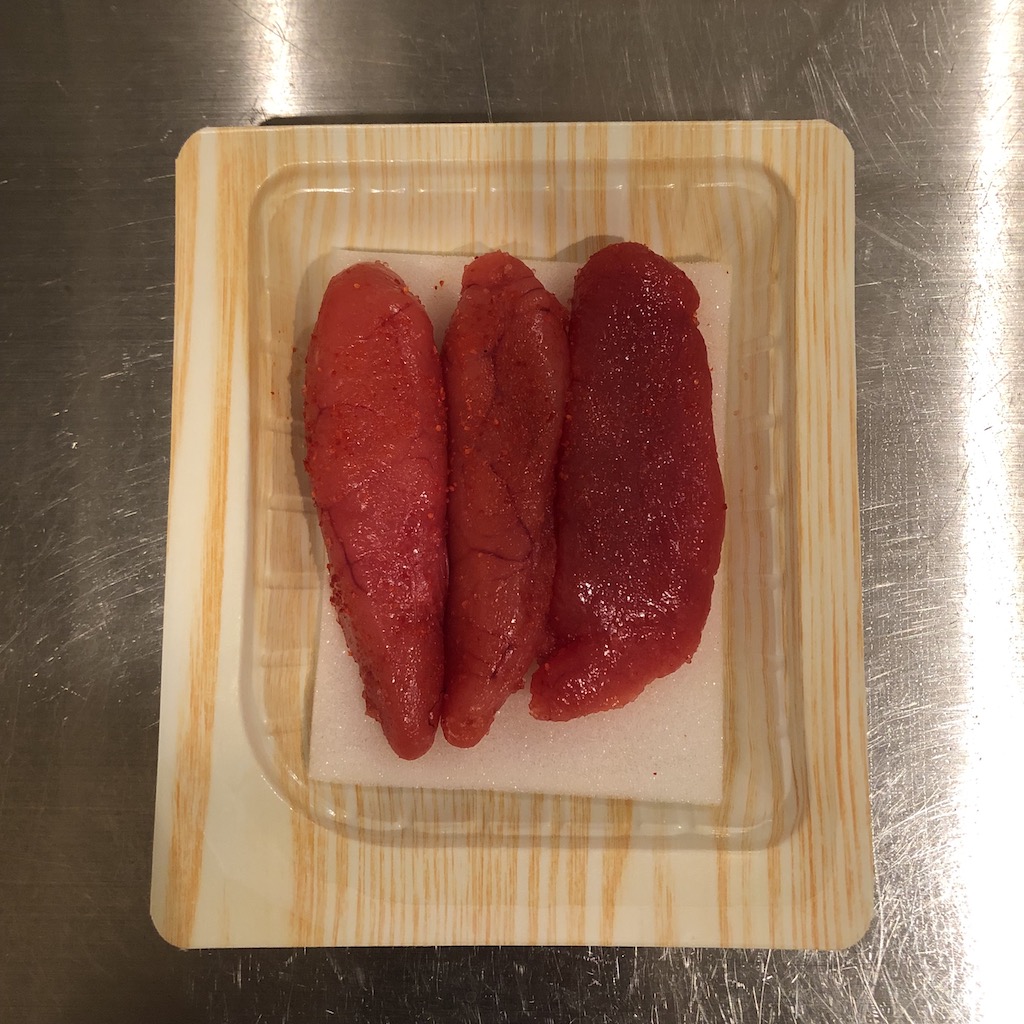 Spicy cod roe goes great with various kind of dishes, for example rice, spaghetti, Okonomiyaki, and so on. It's very rare to use it for soup dishes, but let's just try! haha
【Recipe (2 servings)】
Ingredients
1 oz miso paste (fermented soybean paste)*1
1 teaspoon dashi granules*2
2.5 oz Chinese yam, Sliced
1 oz spicy cod roe
1-2 sheets shiso (Japanese basil), Minced
1.7 cups (400ml) water
*1 Feel free to adjust the amounts of miso paste to your liking.
*2 If miso paste already contains dashi, don't need dashi granules.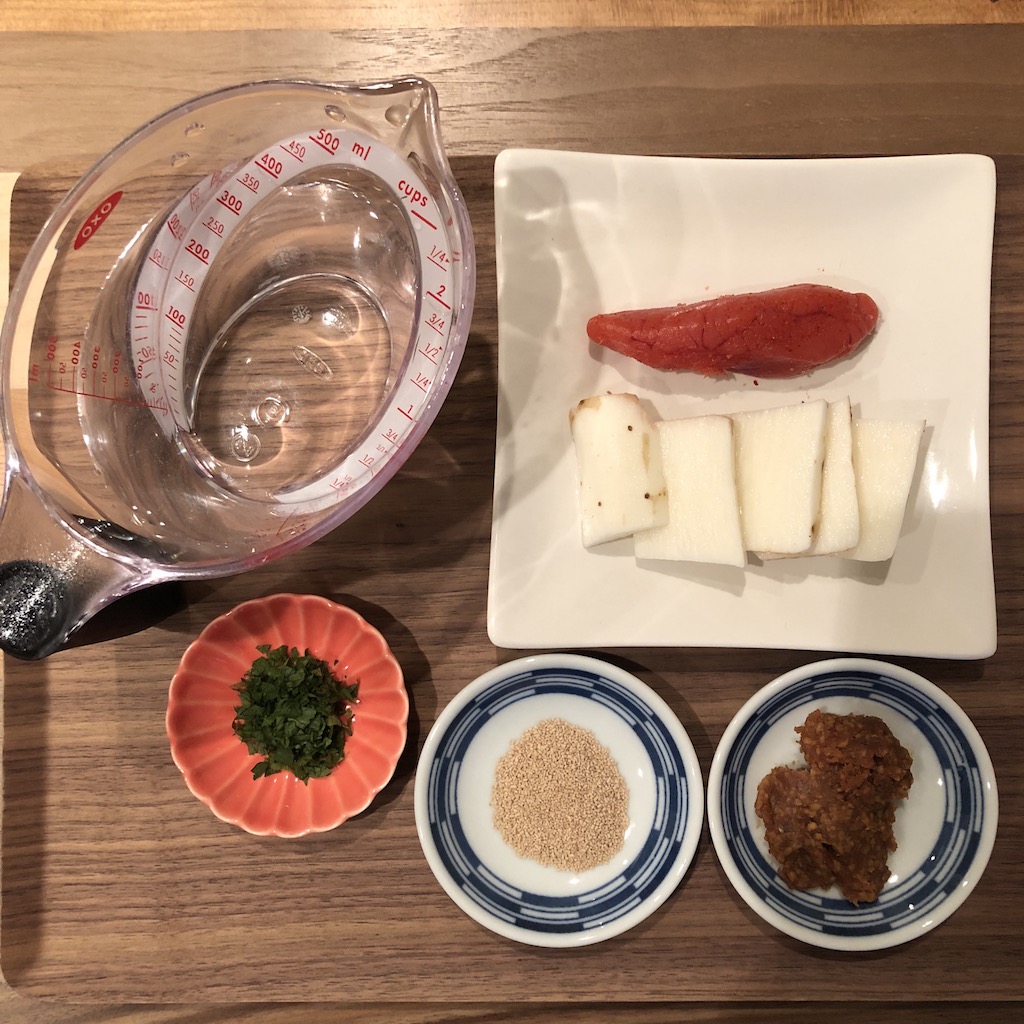 Directions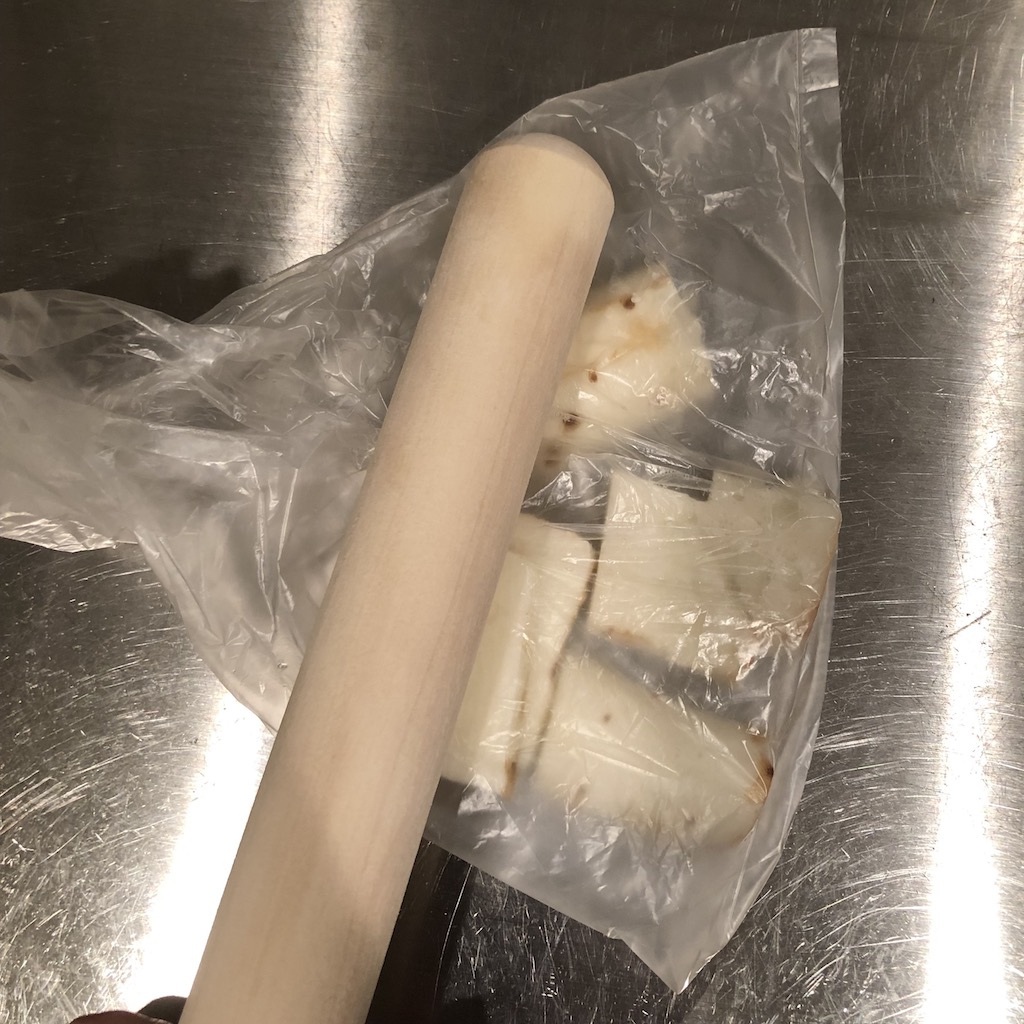 1. Put Chinese yam into bag and pound lightly.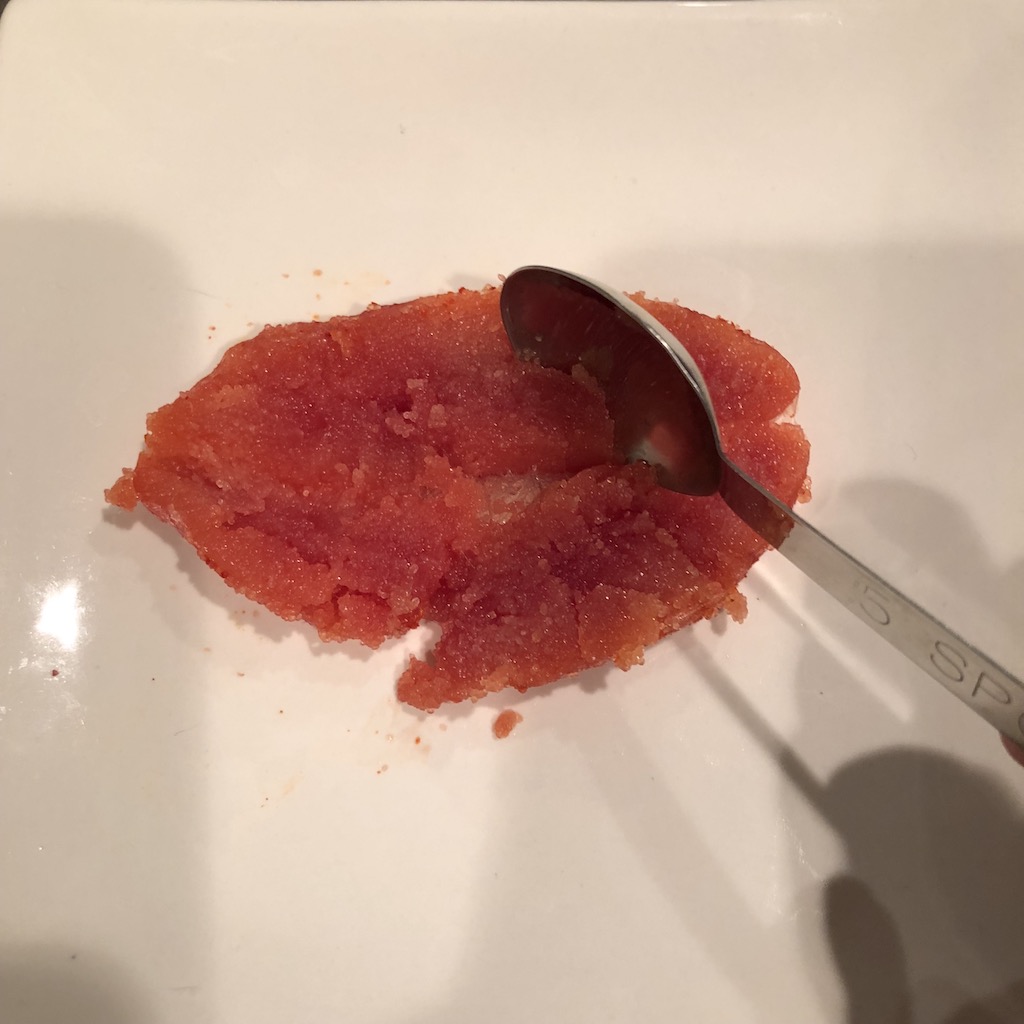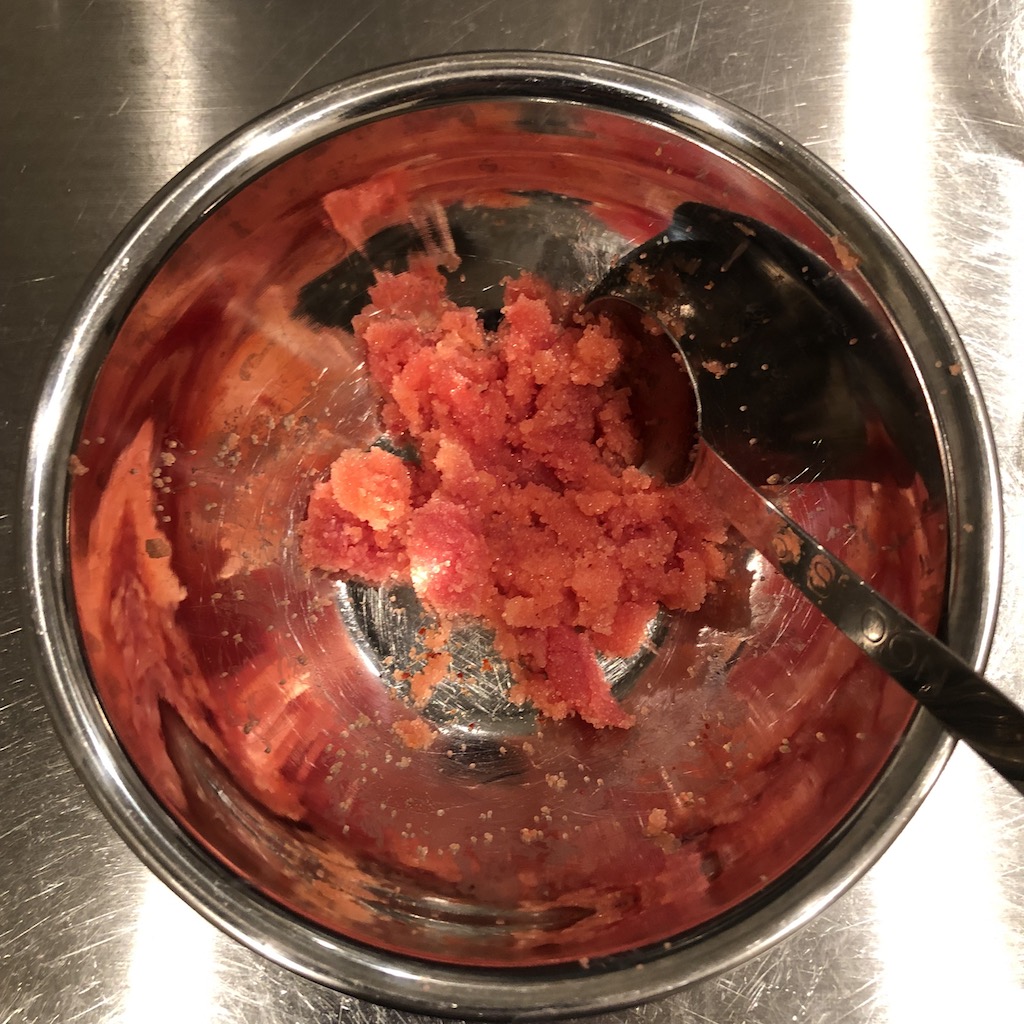 2. Cut the skin of spicy cod roe and spoon up cod roe.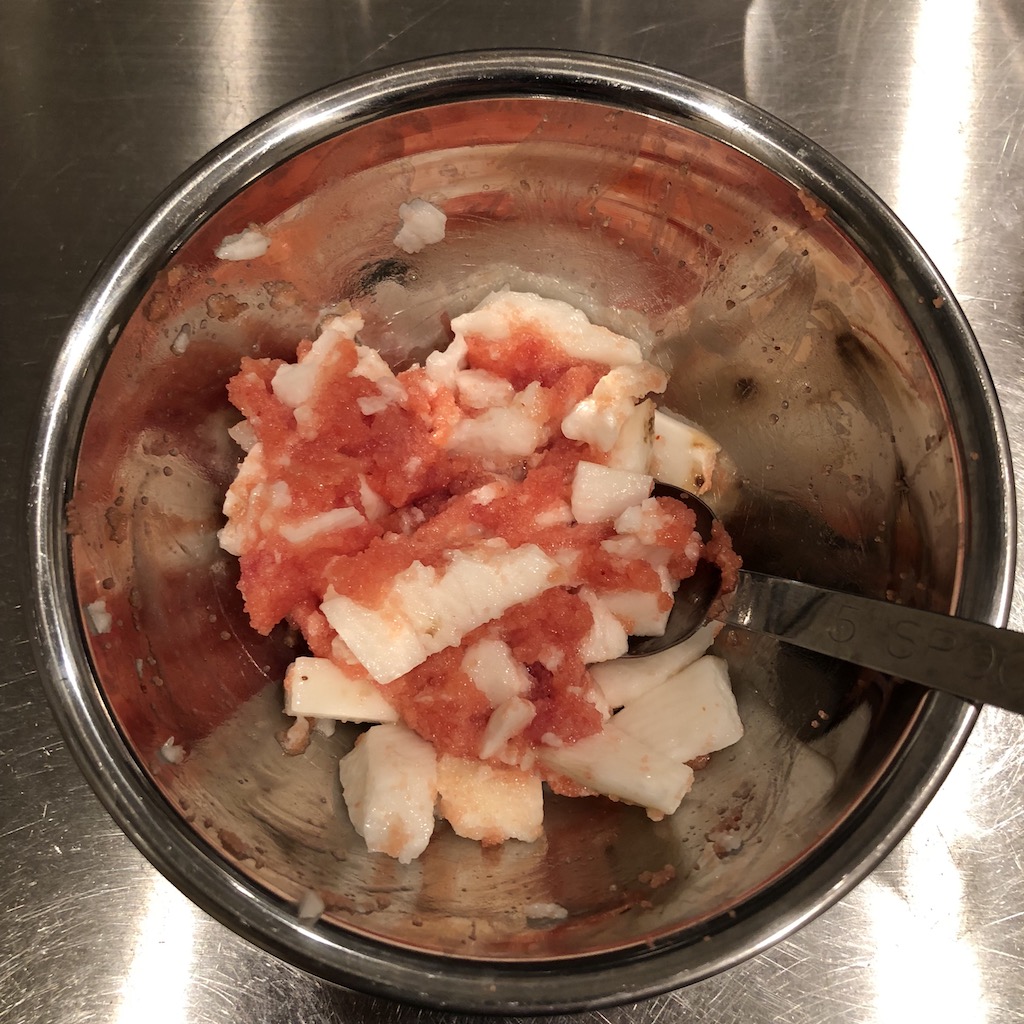 3. Mix up spicy cod roe and pounded Chinese yam.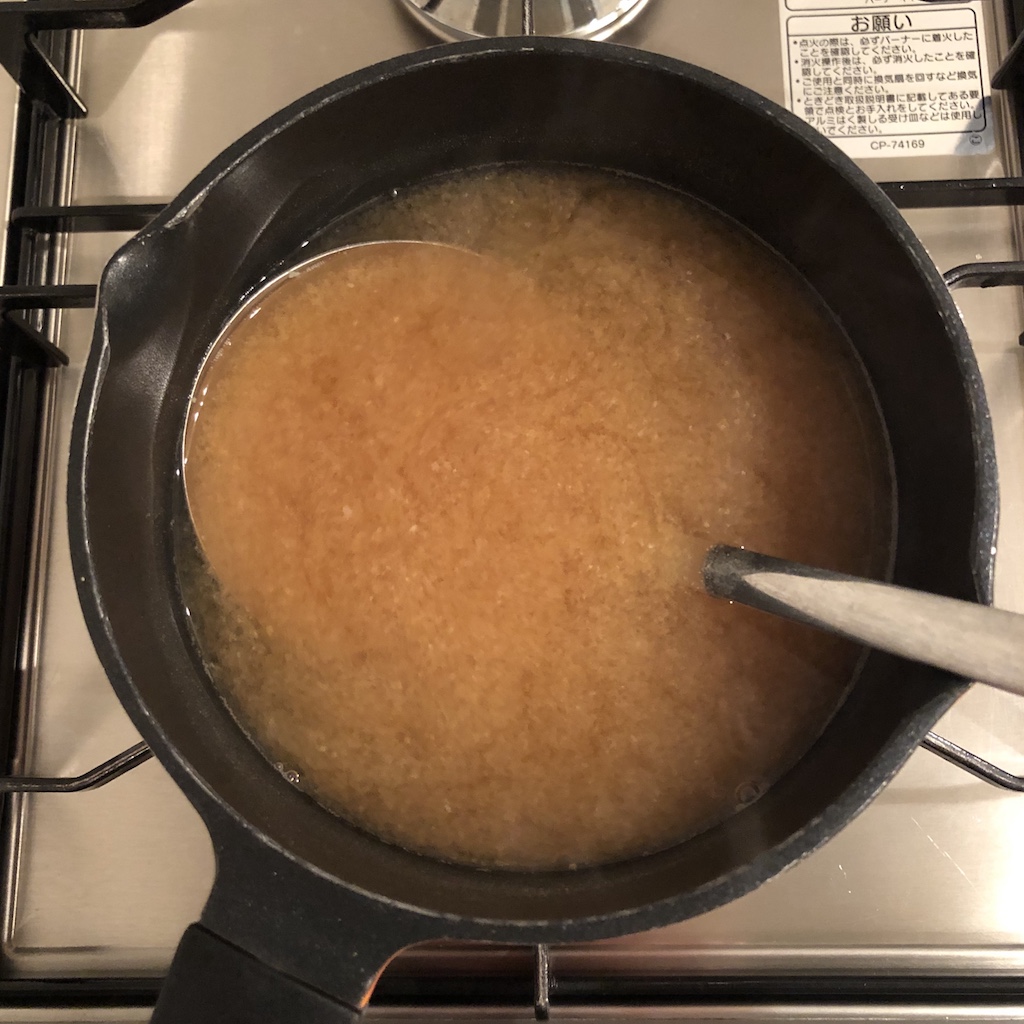 4. Add miso paste and dashi granules into boiled water.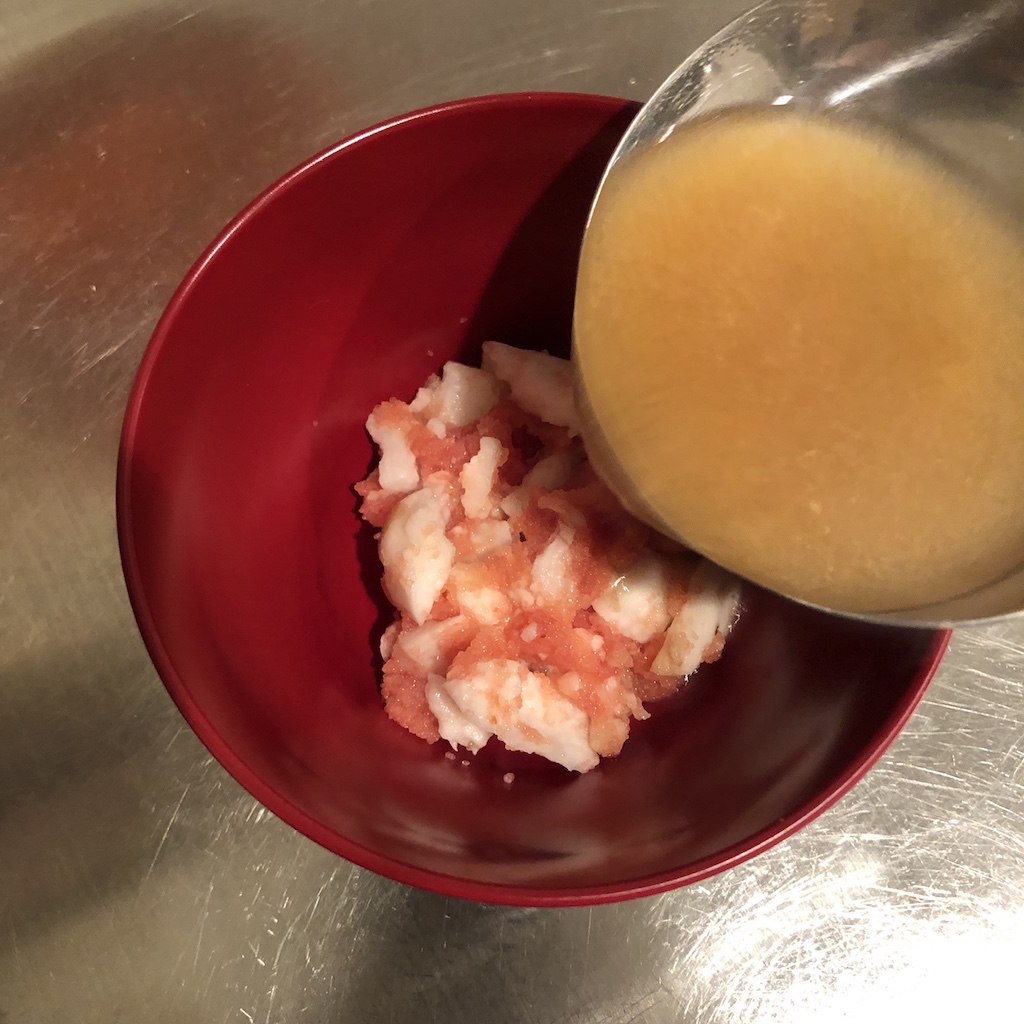 5. Serve mixture of spicy cod roe and Chinese yam in a bowl, pour soup, and sprinkle shiso (Japanese basil) to your liking.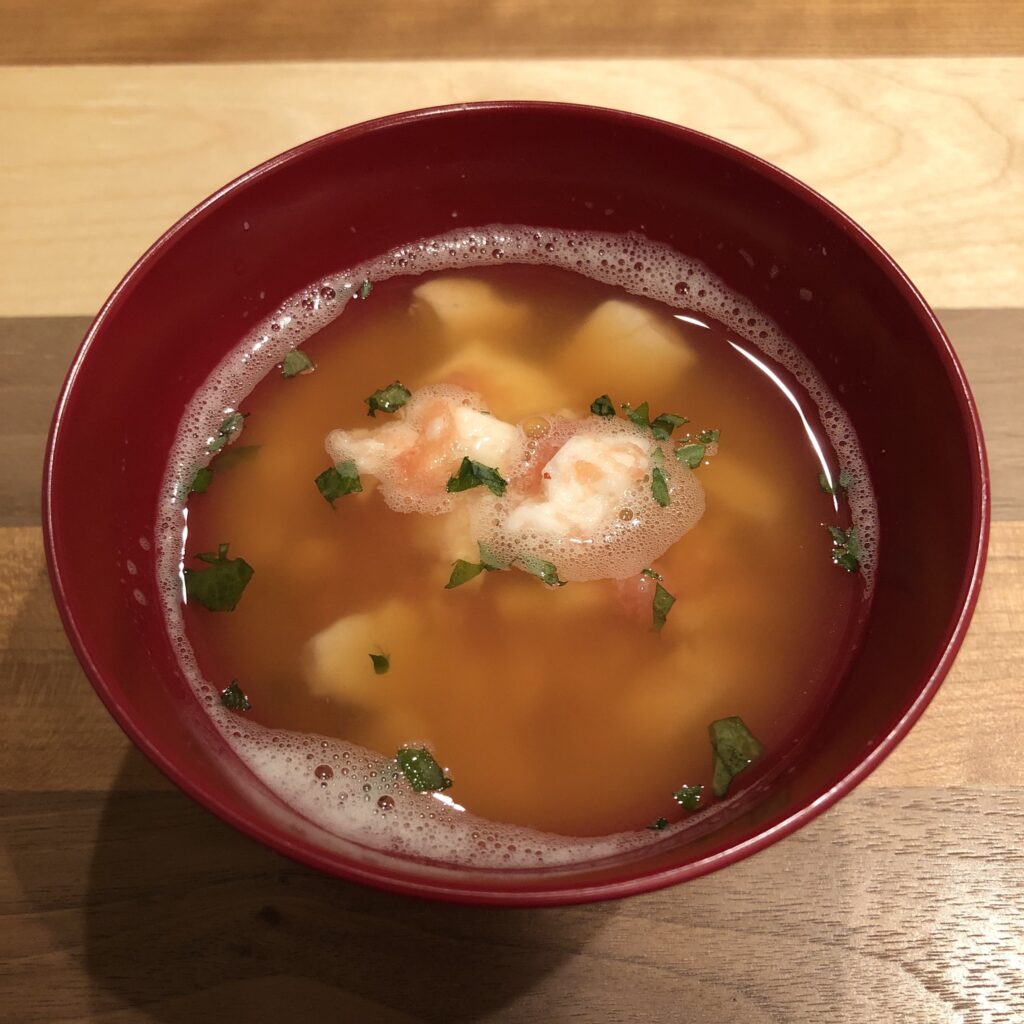 Ready to eat!
Lightly pounded Chinese yam is nice and little crunchy.
This two creative combination became my new favorite. I am so lucky to have amazing menu today. Spicy cod roe is very good taste with only itself but if you have extra one, please try this scrumptious miso soup!
Enjoy your miso soup!