It is no exaggeration to say that potatoes are most popular side dish all over the world.
French fries, mashed potatoes, baked potatoes, etc… there are many kinds of cooking style and various kinds of flavor for potatoes.
What is your favorite…?
I strongly recommend you this STIR-FRIED POTATOES WITH GREAT MISO SAUCE RECIPE for your side dish tonight!
Although miso paste has "Japanese" flavor, I believe this dish should match with any kind of meal!
Please enjoy gentle texture of soft potatoes covered with great sweet miso sauce!!
【Recipe (2 servings)】
Ingredients
10 oz potatoes, Cut into bite-sized
1.5 tablespoons minced green onion
●1.5 tablespoons miso paste
●2 teaspoons sake (or white wine)
●2 teaspoons sugar
●2 teaspoons sweet sake (mirin)
white sesame (for topping)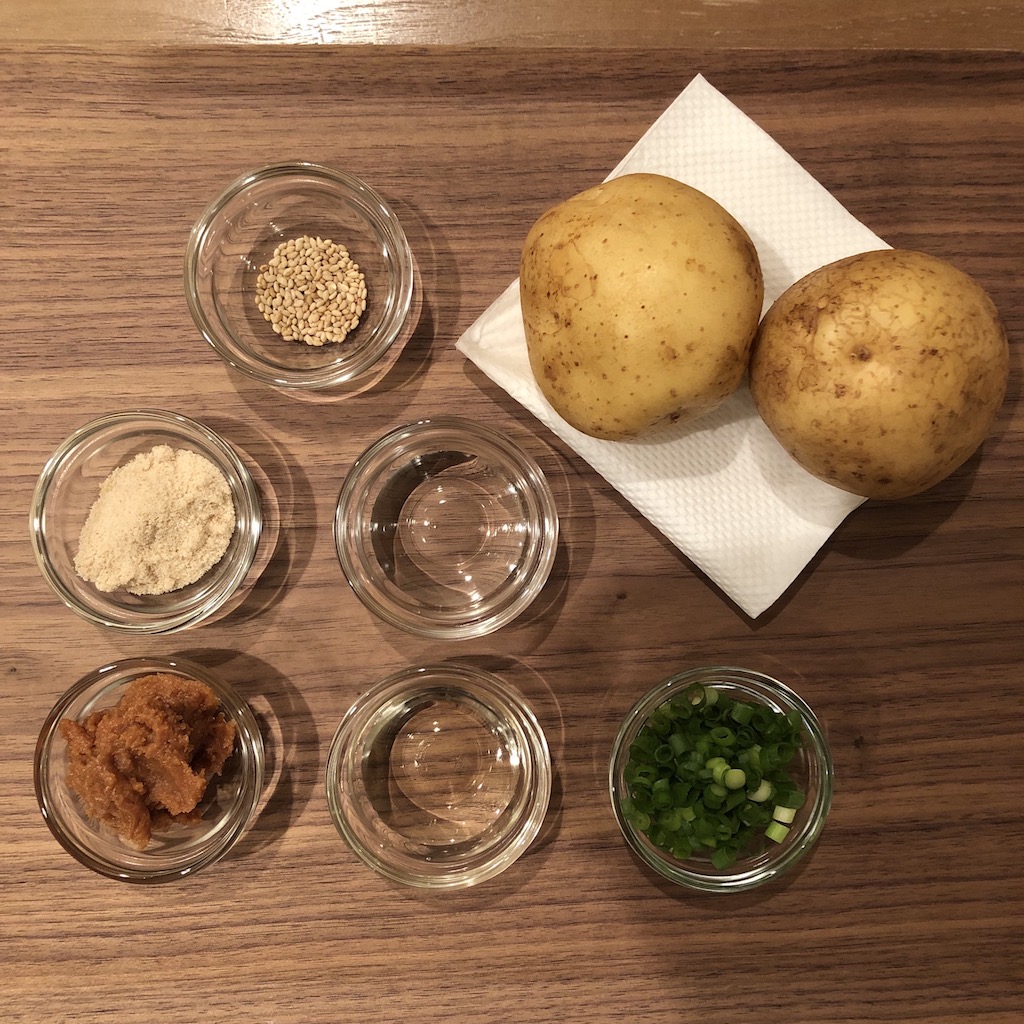 Directions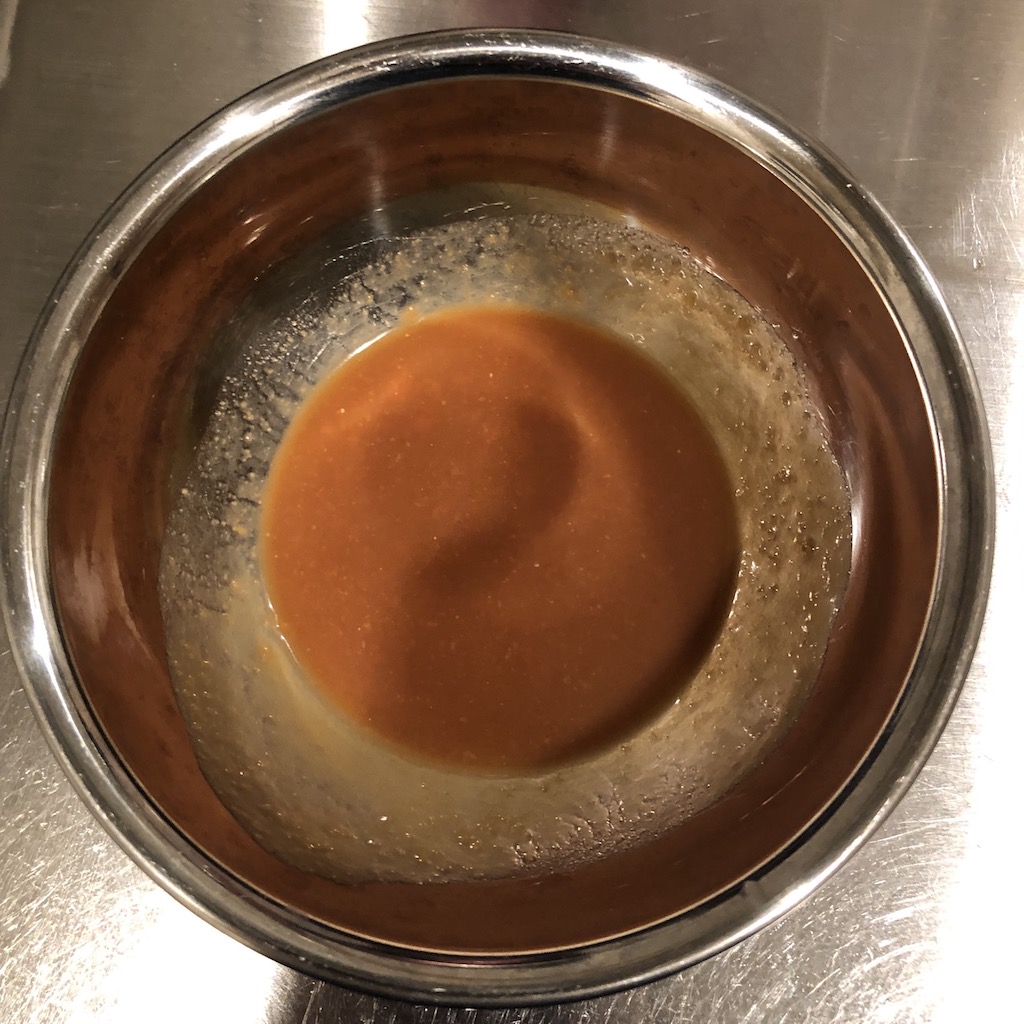 1. Mix all of ● seasonings in a mixing bowl.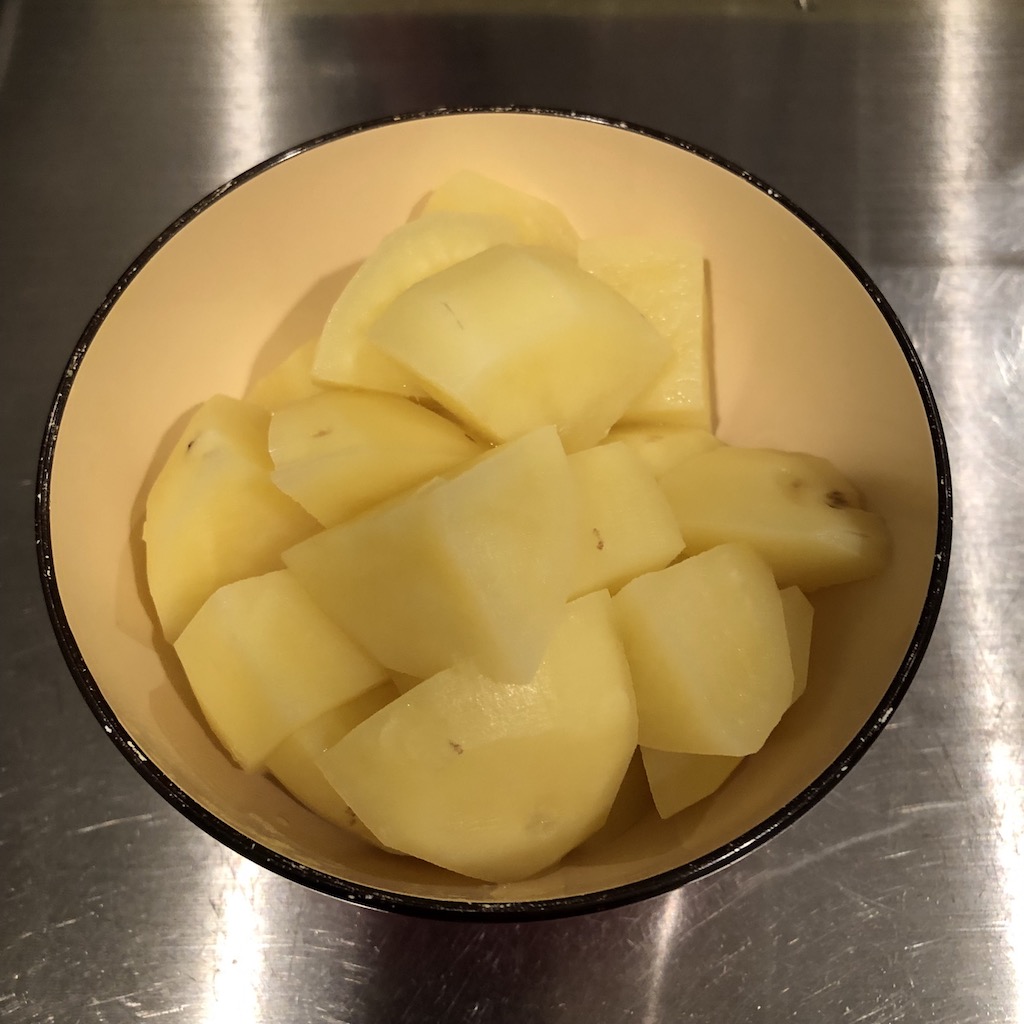 2. Warm up cut potatoes in a microwave for 5 min.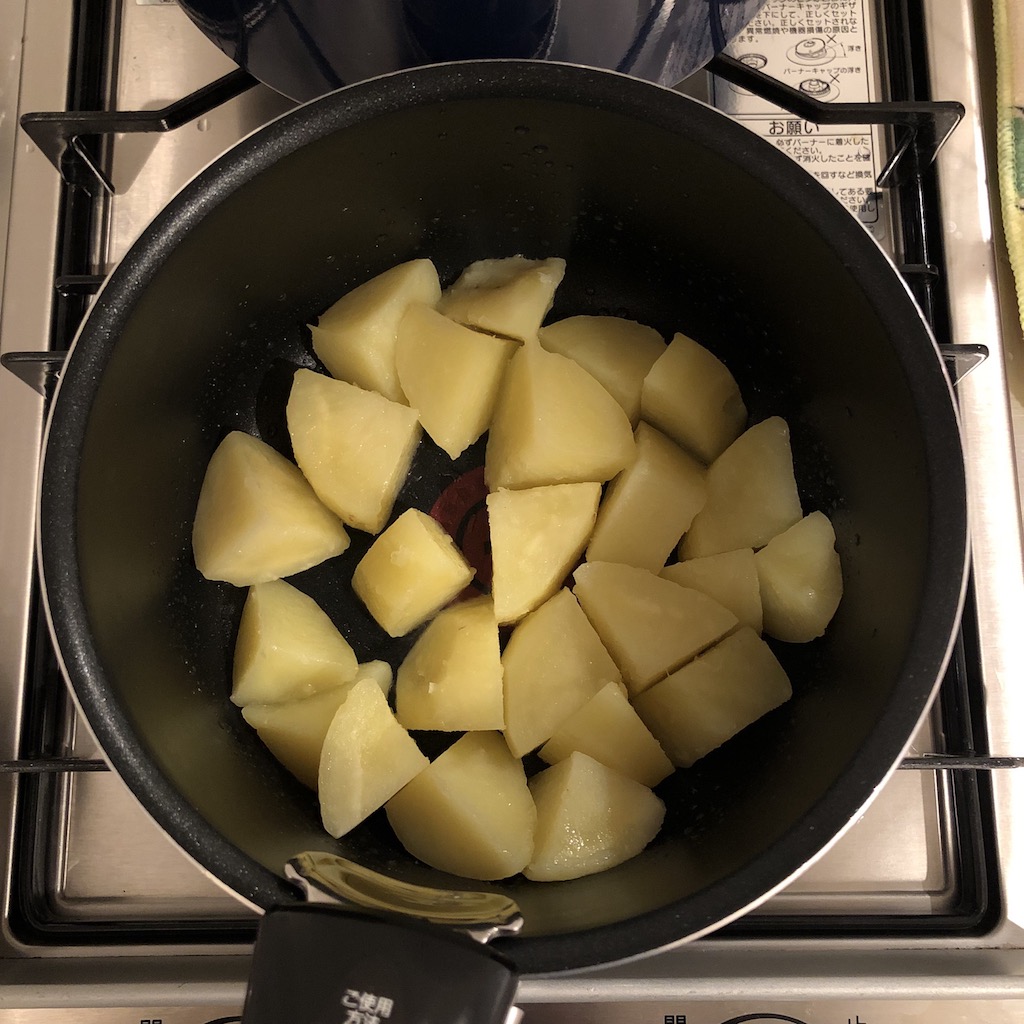 3. Stir-fry potatoes with oil in a pan until they are fully cooked and become really soft. (You can also bake in a covered pan with 1 tablespoon water if potatoes are too hard).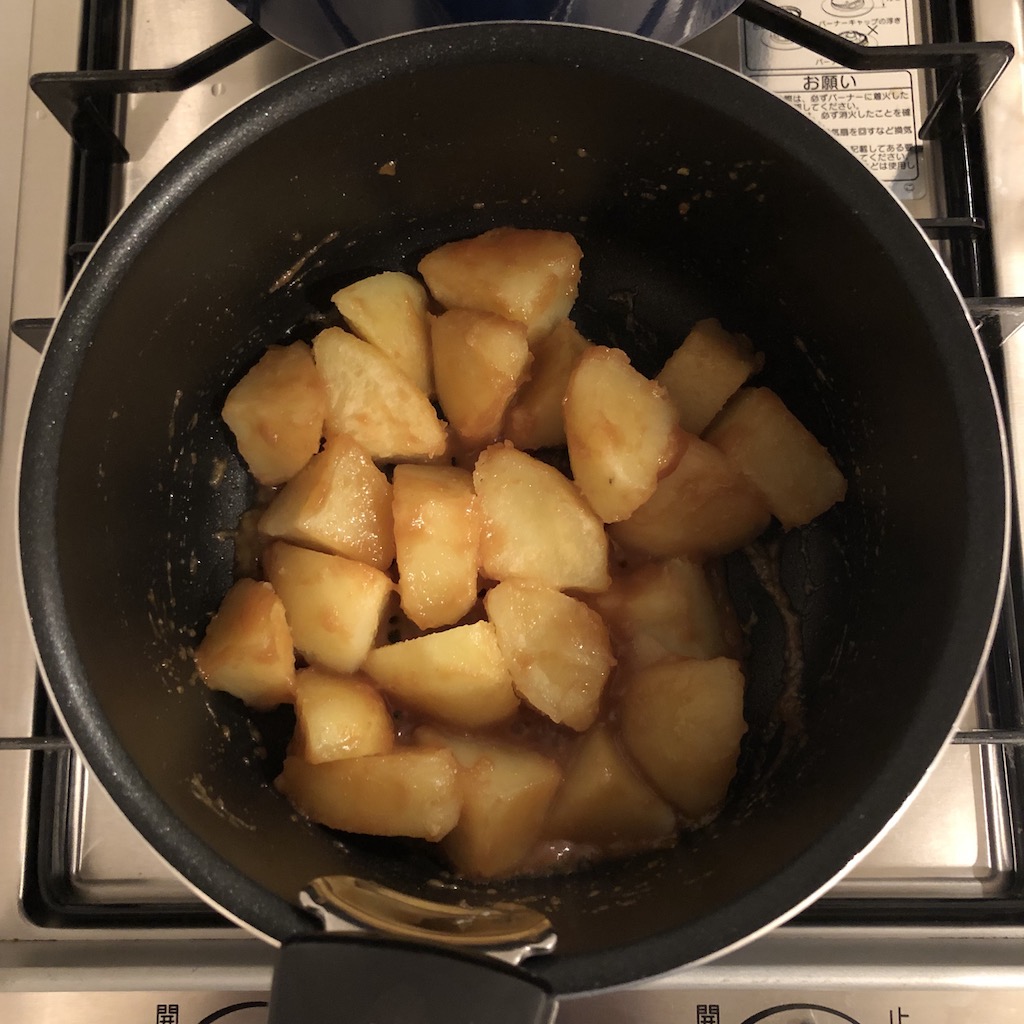 4. Add miso sauce in the pan, and stir-fry until potatoes are nicely covered with the sauce.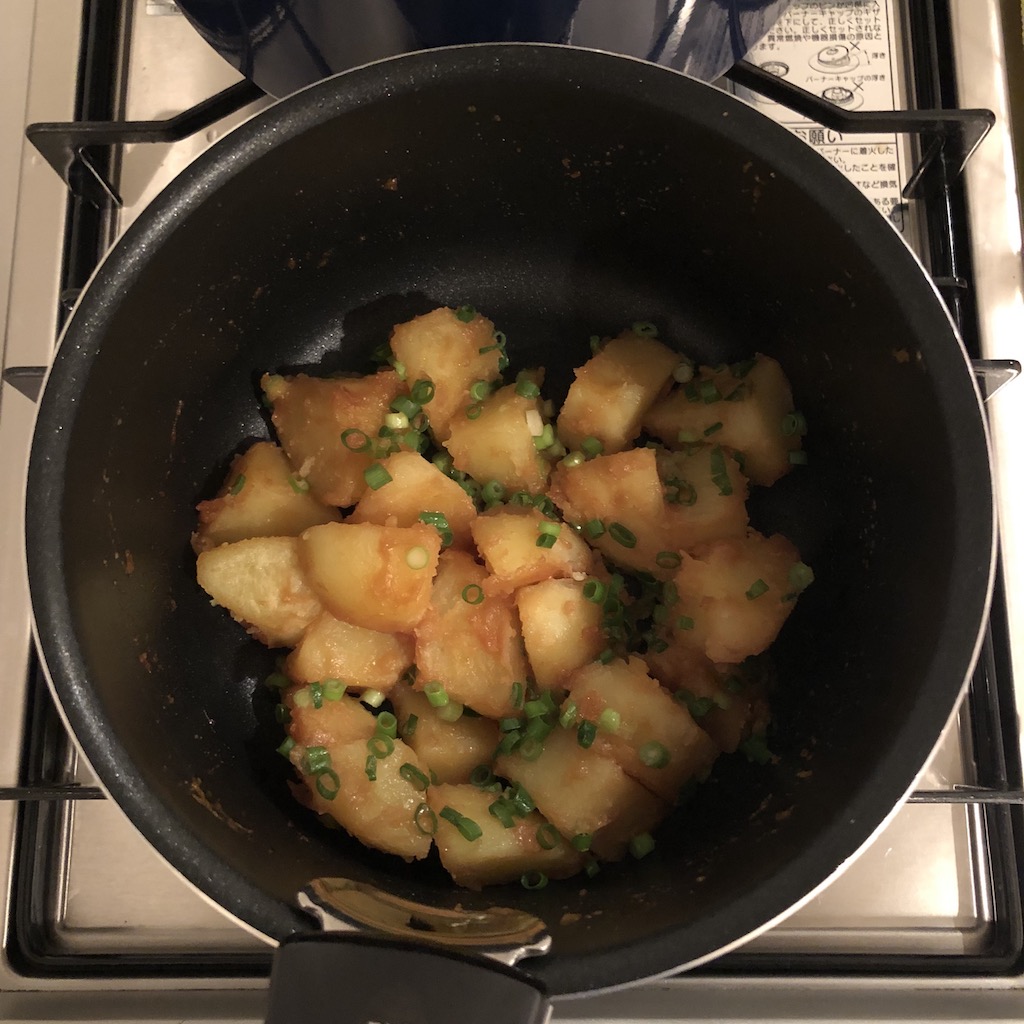 5. Add minced green onion and stir well. Sprinkle white sesame as topping to your liking.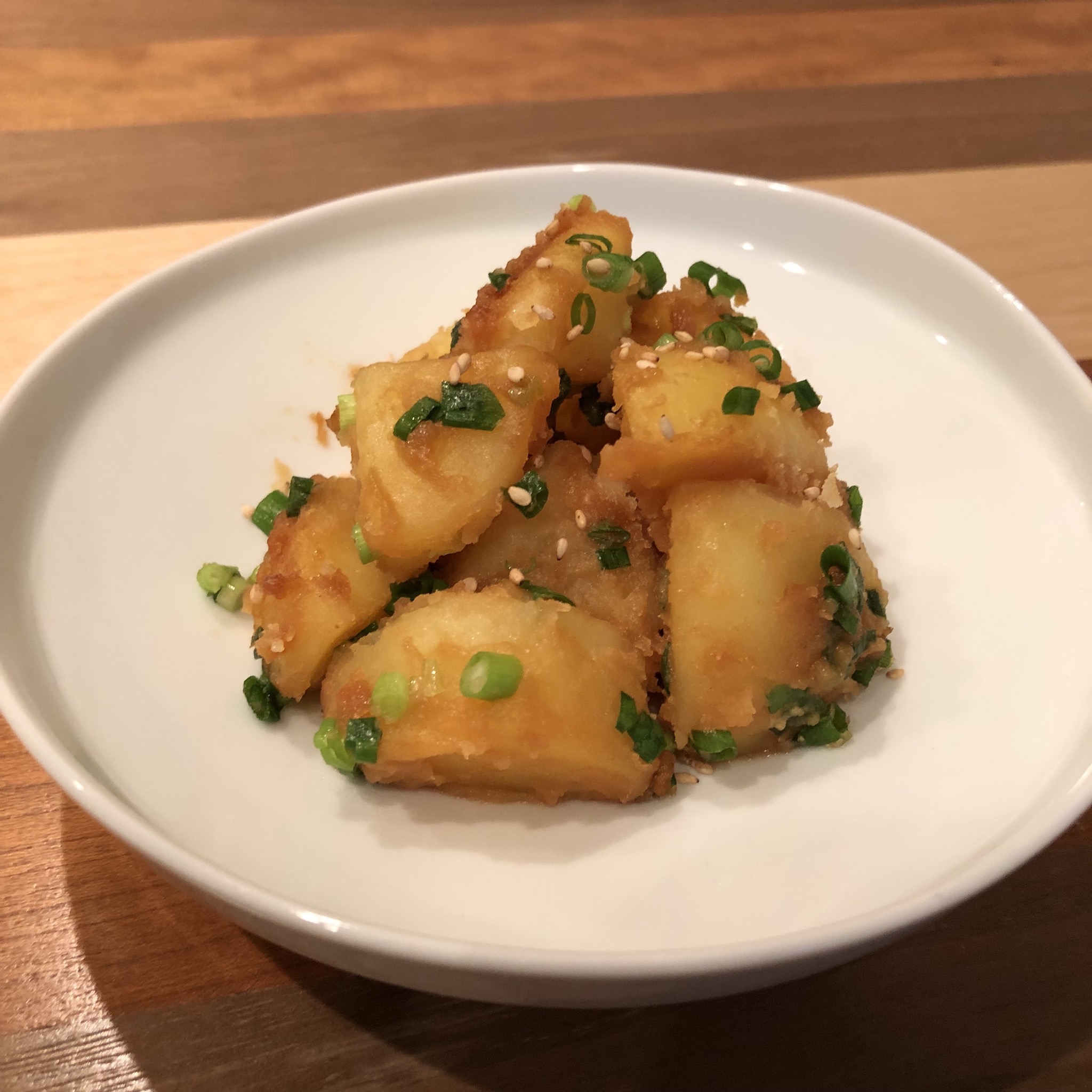 Ready to eat!