Have you tried Japanese bell peppers?
Japanese green peppers are actually representative food that many kids hate to eat.
A lot of those kids think it tastes too bitter or something… so their mothers sometimes think out the way to feed green peppers.
I think STUFFED PEPPERS is the best way in this situation. Green peppers become so soft by baking well, and bitter taste almost go away.
Also the sweet sauce made out of ketchup and sugar would definitely loved by everyone!
Some people may surprise that I use miso paste for this sauce (and even for stuffing).
But miso paste amazingly generates rich flavor, and this dish become even better!
Please enjoy GREAT Japanese style of stuffed peppers!
【Recipe (2 servings)】
Ingredients
3 oz green peppers (bell peppers)
3 oz ground meat (beef and pork mix)
2 tablespoons minced onion
1 tablespoon potato starch (or corn starch)
For stuffing
■1 teaspoon miso paste (fermented soybean paste)
■A larger pinch of salt and pepper
For sauce
●1 tablespoon ketchup
●1/2 tablespoon sugar
●1 teaspoon miso paste (fermented soybean paste)
●1 teaspoon sake (or white wine)
●1/2 teaspoon soy sauce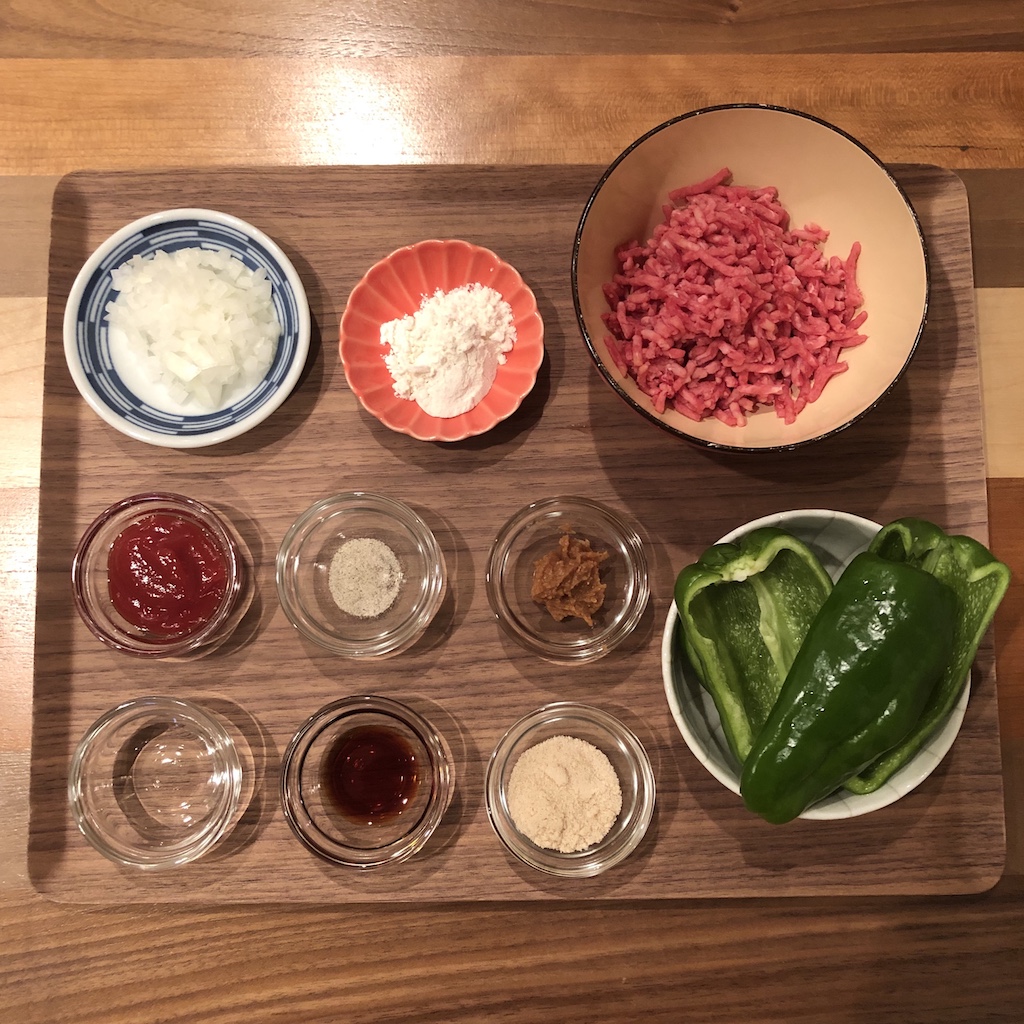 Directions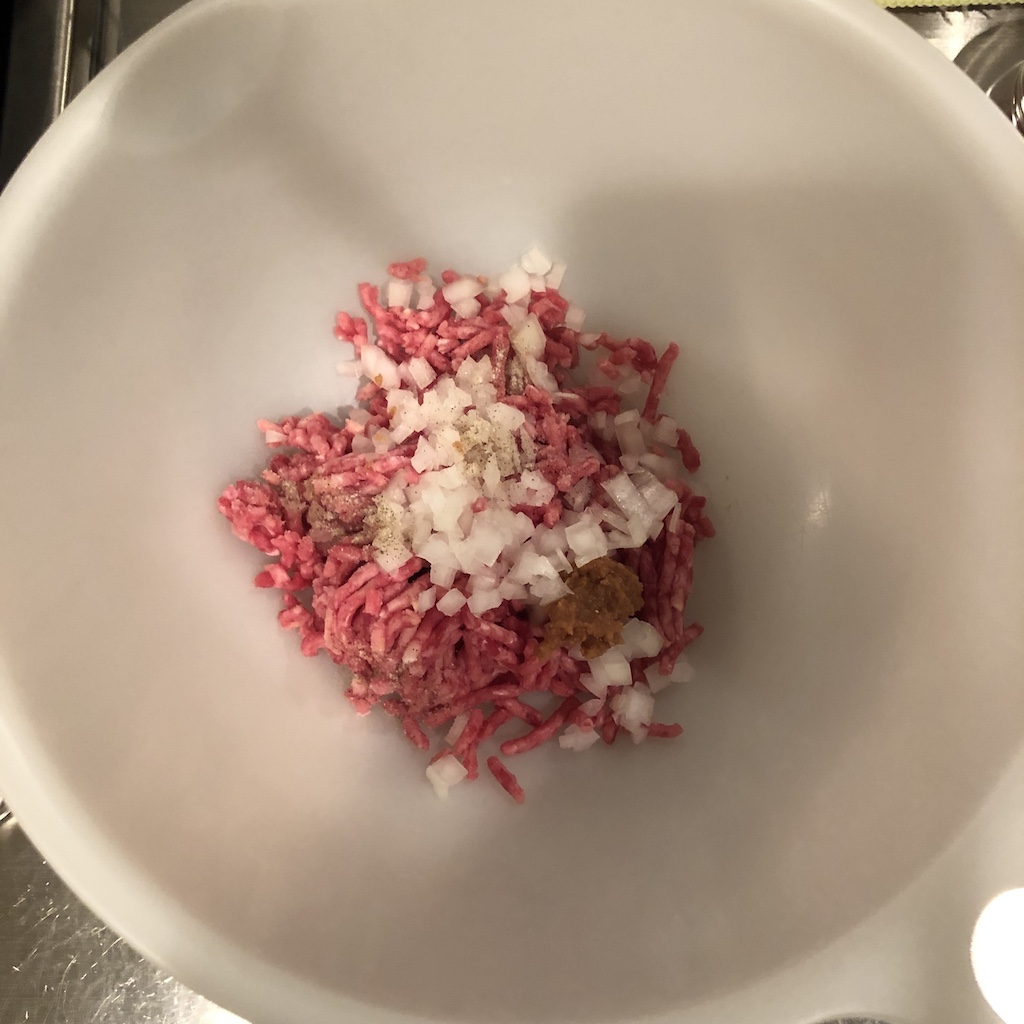 1. Mix ground meat, minced onion, and ■.
2. Knead well.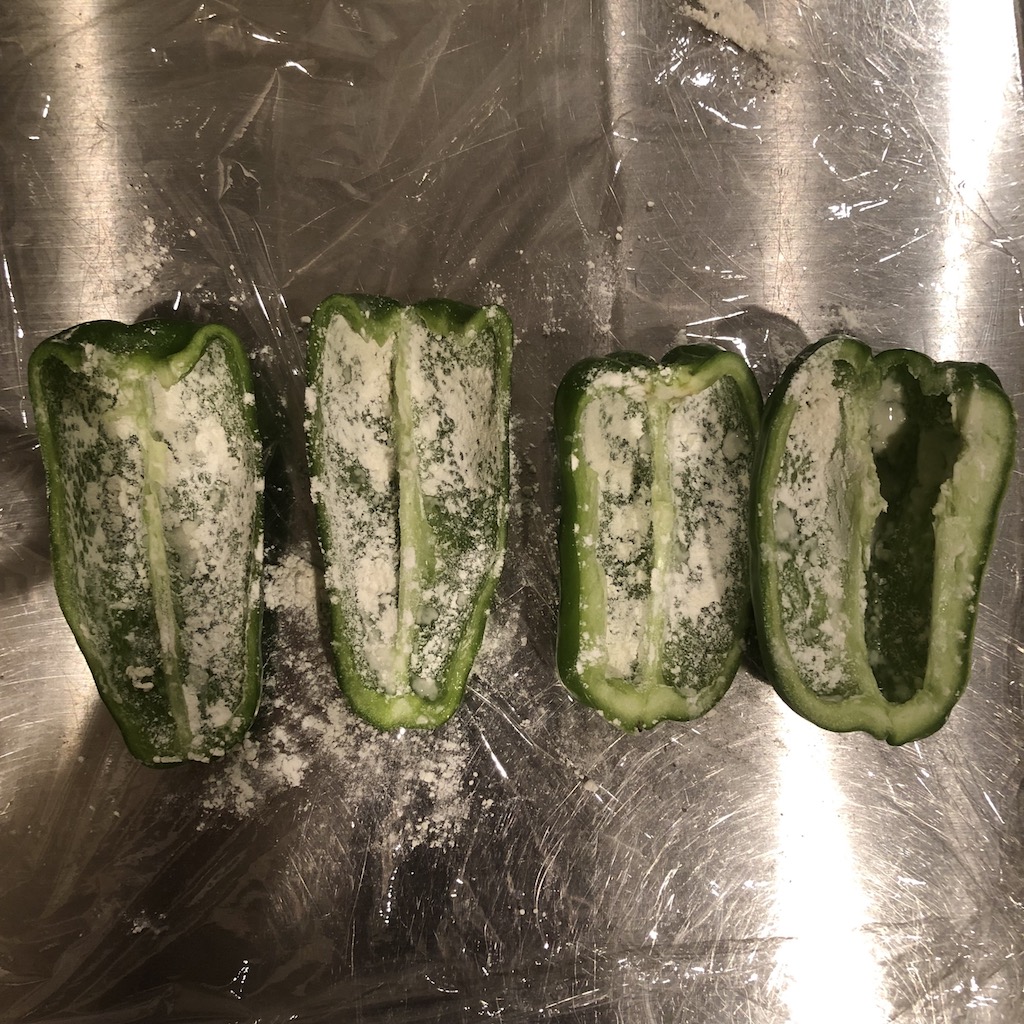 3. Cover the inside of green peppers with potato starch  so that the stuffing hardly come off.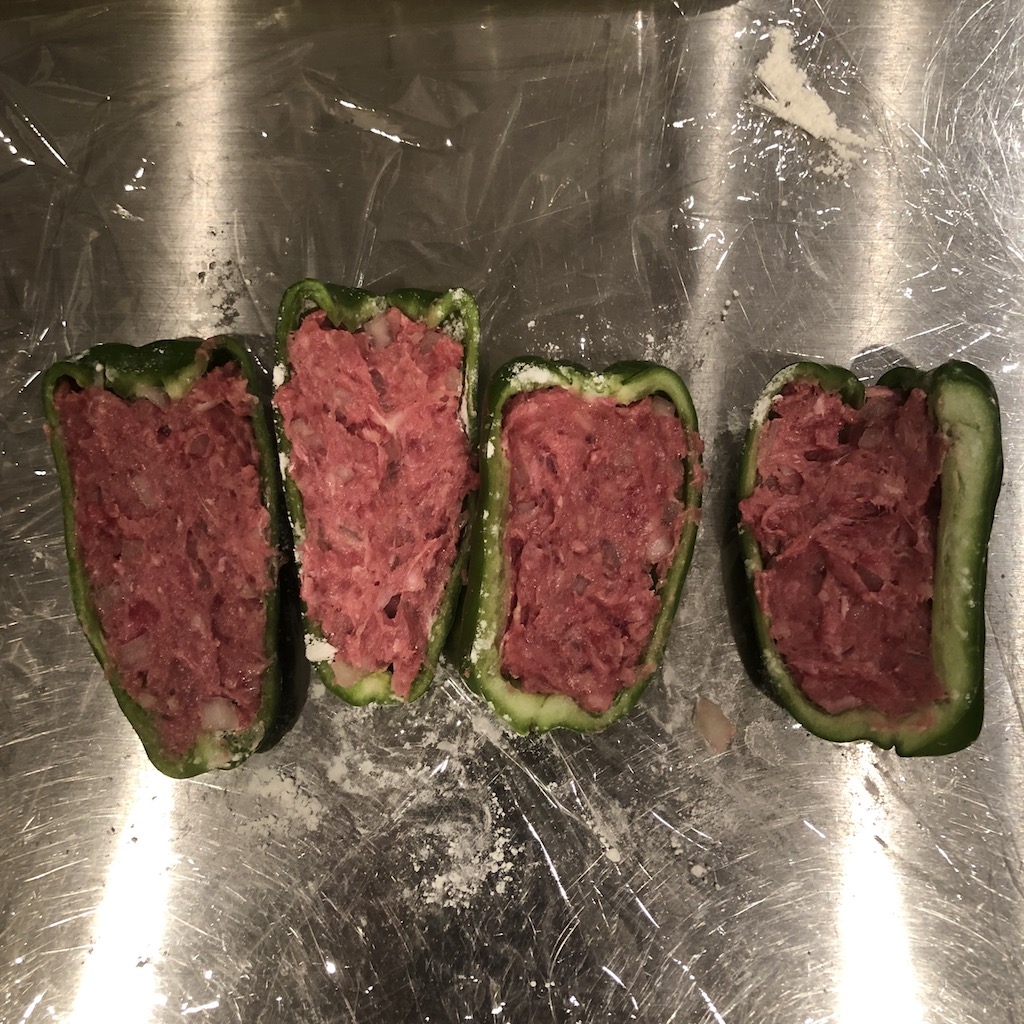 4. Stuff mixed meat into green peppers.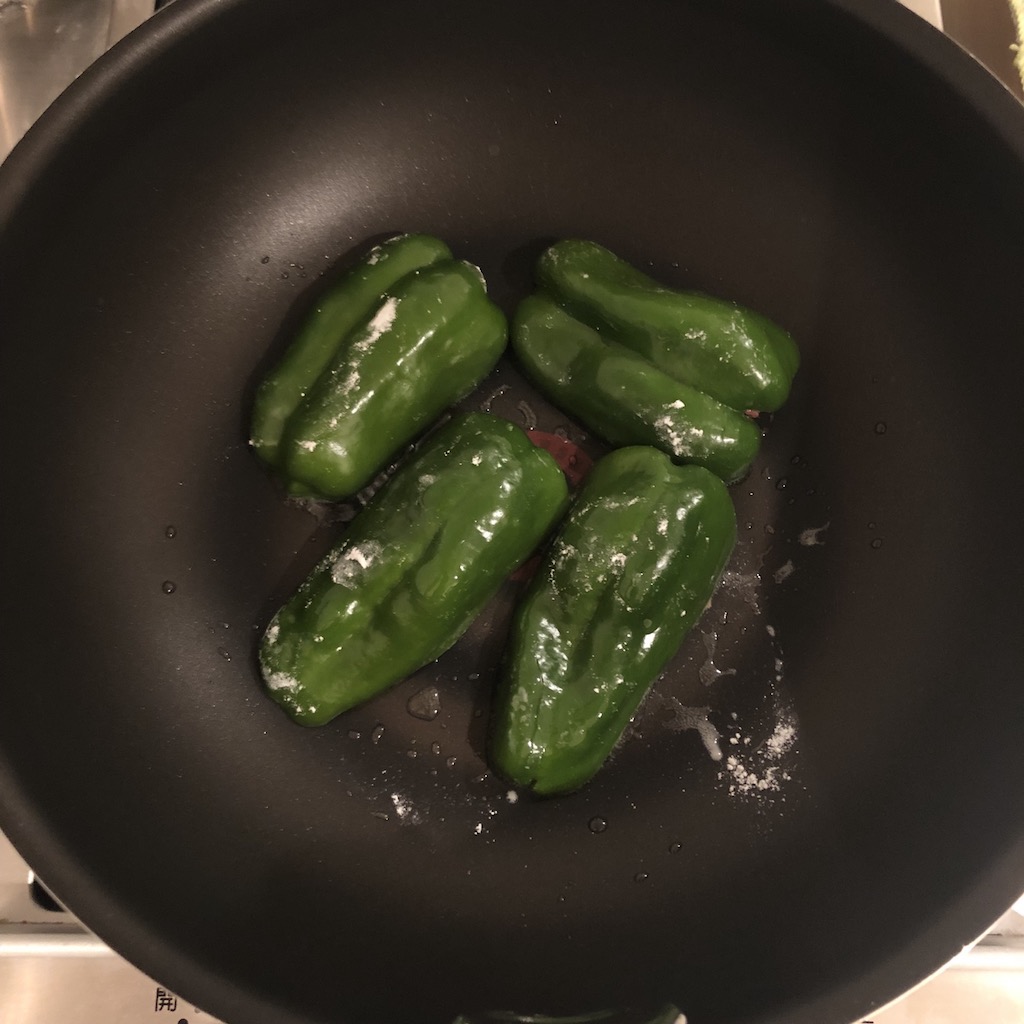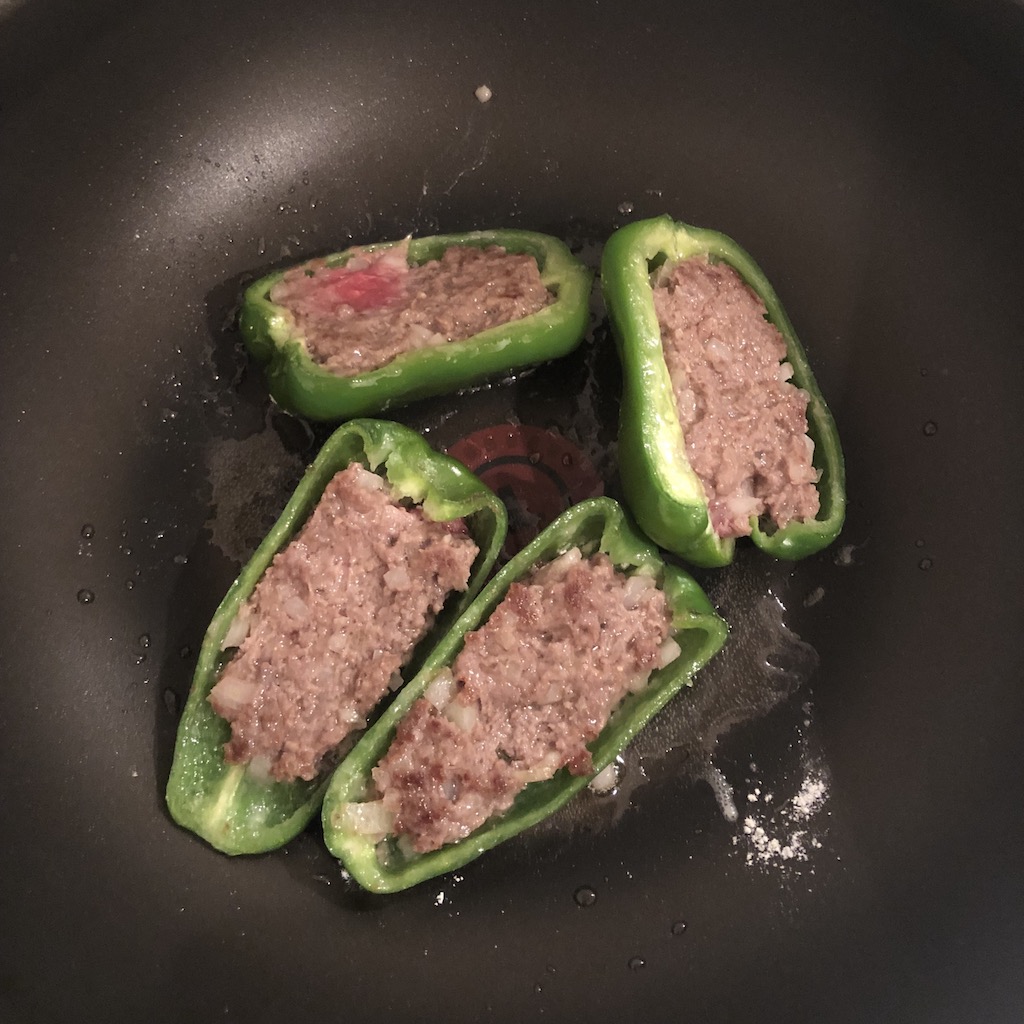 5. Broil stuffed peppers in a pan. Broil both sides for 1 min each.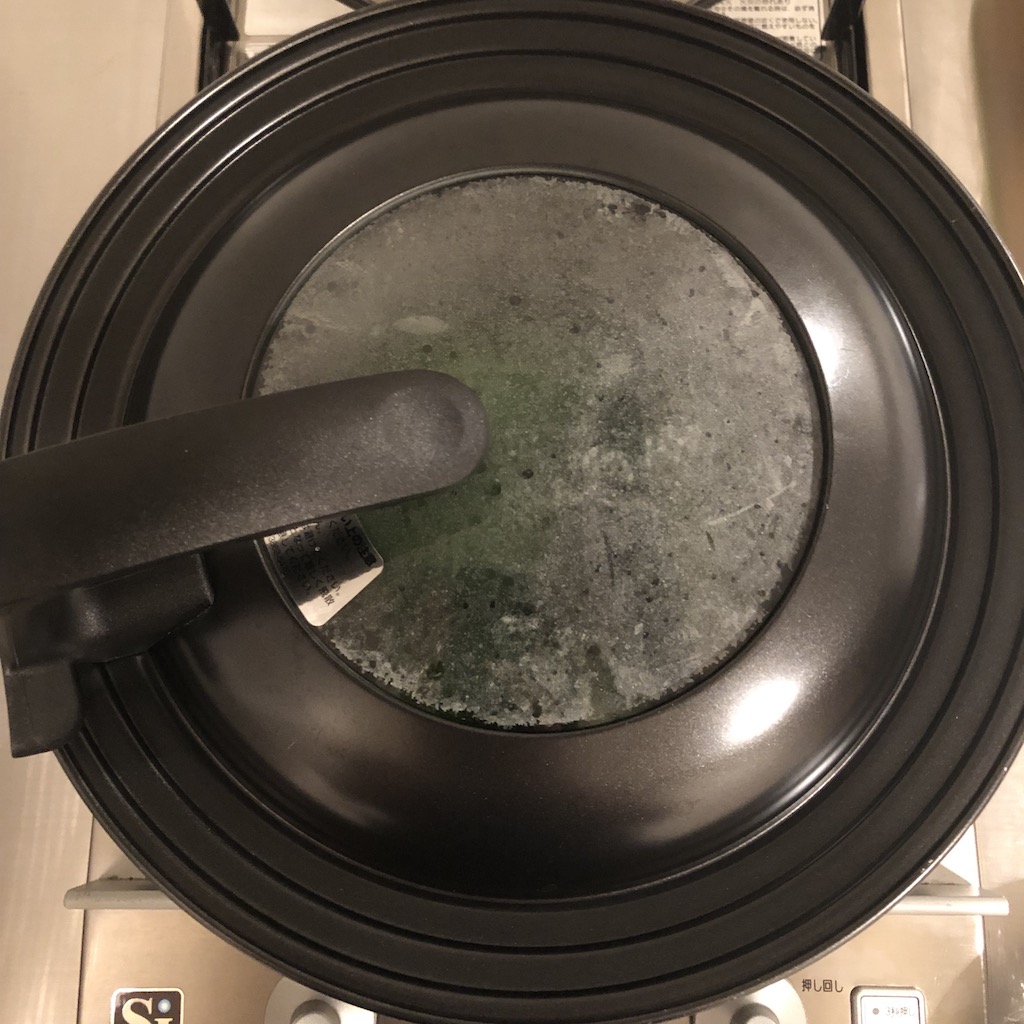 6. Put a lid. Roast in a covered pan for 5 min.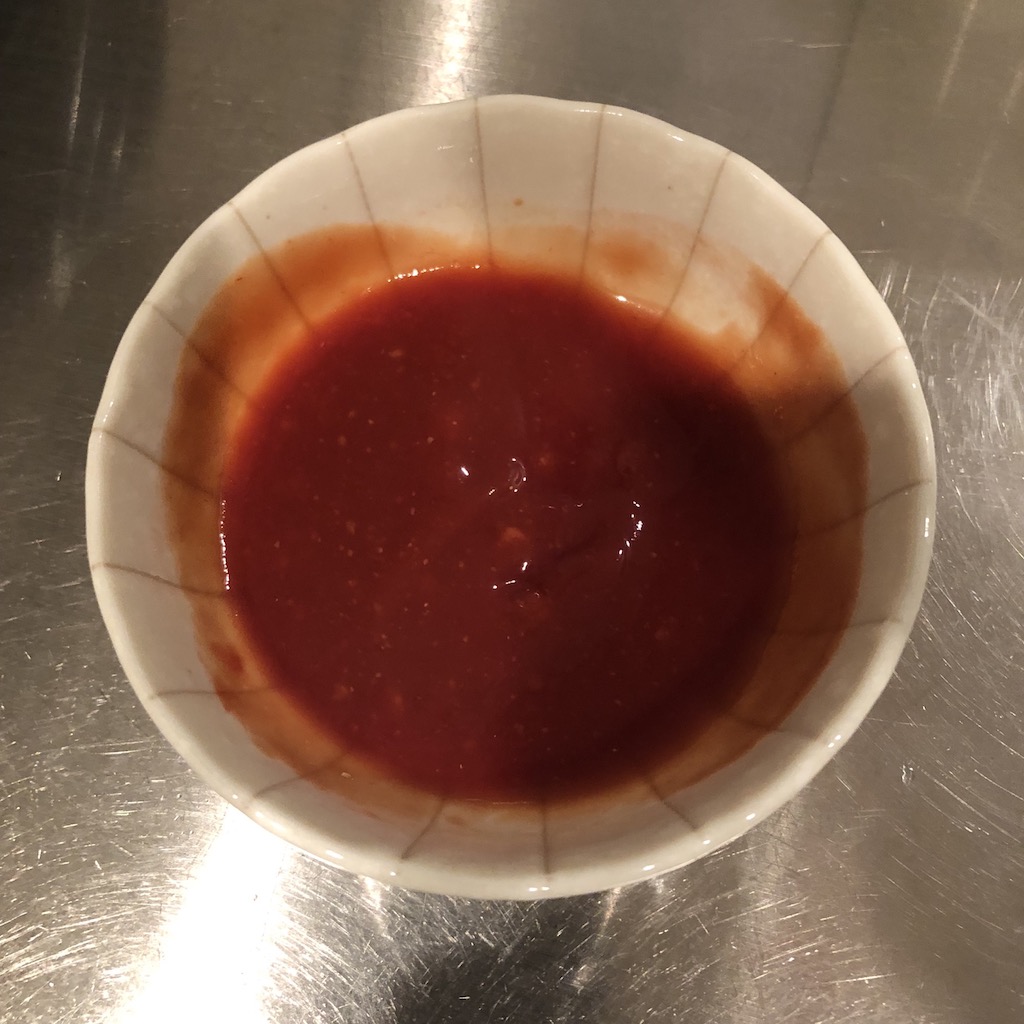 7. Mix ●, and stir well.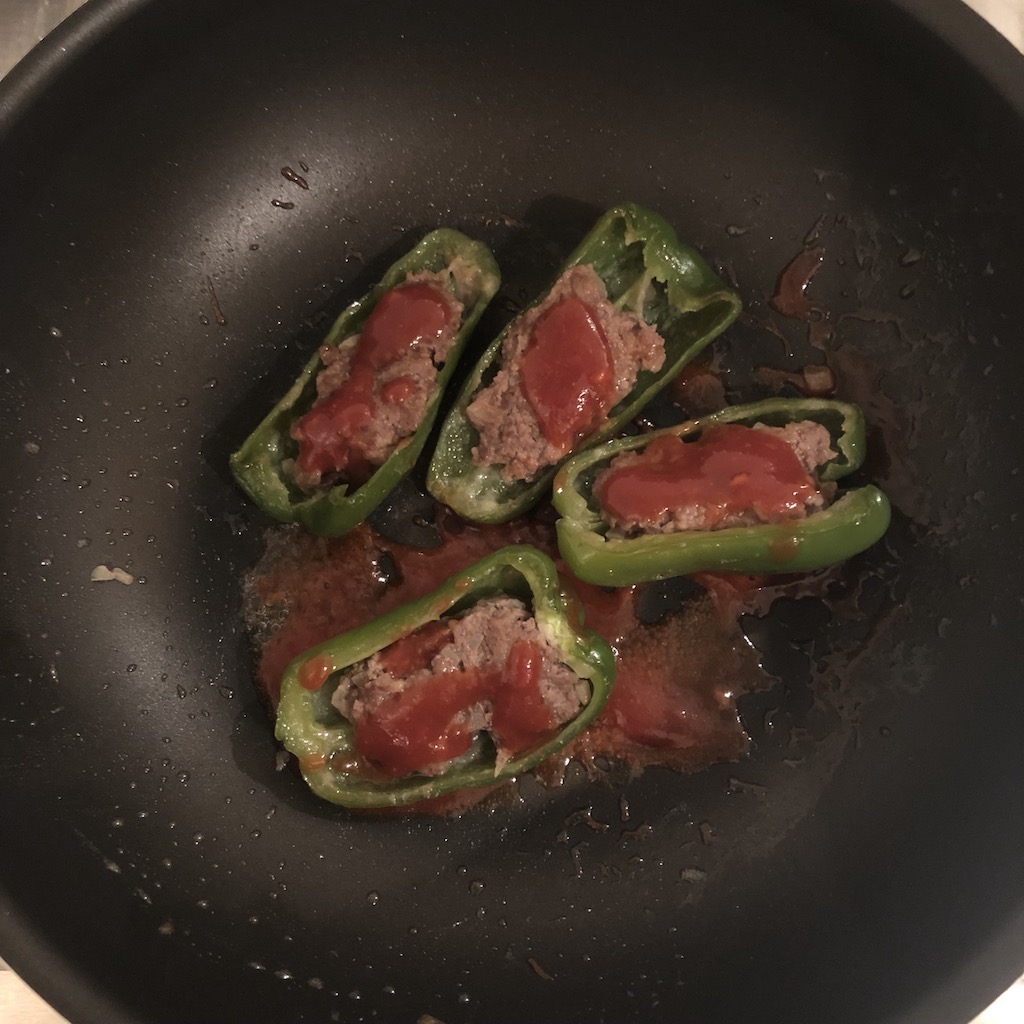 8. Put the sauce into the pan, and spread around by heating.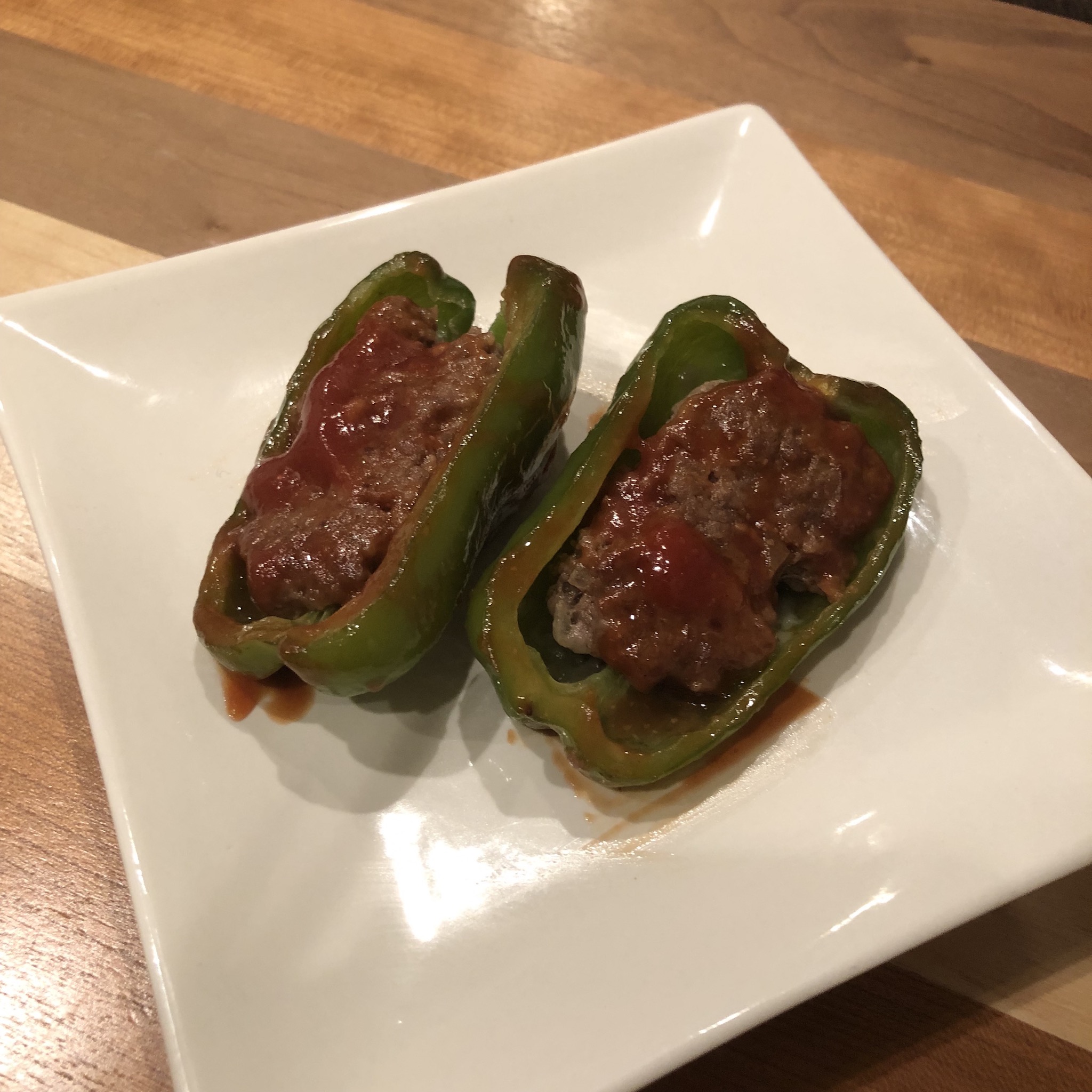 Ready to eat!