Do you like Thai sweet chili sauce?
I think sweet chili sauce is essential to Thai food and it always improves dishes so much!
As you know, it tastes great especially when it's eaten with spring rolls or stir-fried dishes.
But what if the sauce goes with miso paste…?!!
I want to add the sweet chili to simple miso&mayonnaise salad today.
Since sweet chili sauce contains great flavor of garlic and other seasonings (you can taste sweet, hot, sour at the same time), it makes the dressing way more delicious!
Only miso and mayonnaise is also tasty, but if you have sweet chili sauce in your kitchen, you should definitely add to it.
Please enjoy new type of "Asian salad": the fusion of Japanese and Thailand!
【Recipe (2 servings)】
Ingredients
1 (6 oz) avocado, Cut into small dices
2 oz red bell pepper, Cut into small dices
2 oz yellow bell pepper, Cut into small dices
●2 tablespoons mayonnaise
●1 teaspoon miso paste (shinshu koji miso paste)
●1 teaspoon Thai sweet chili sauce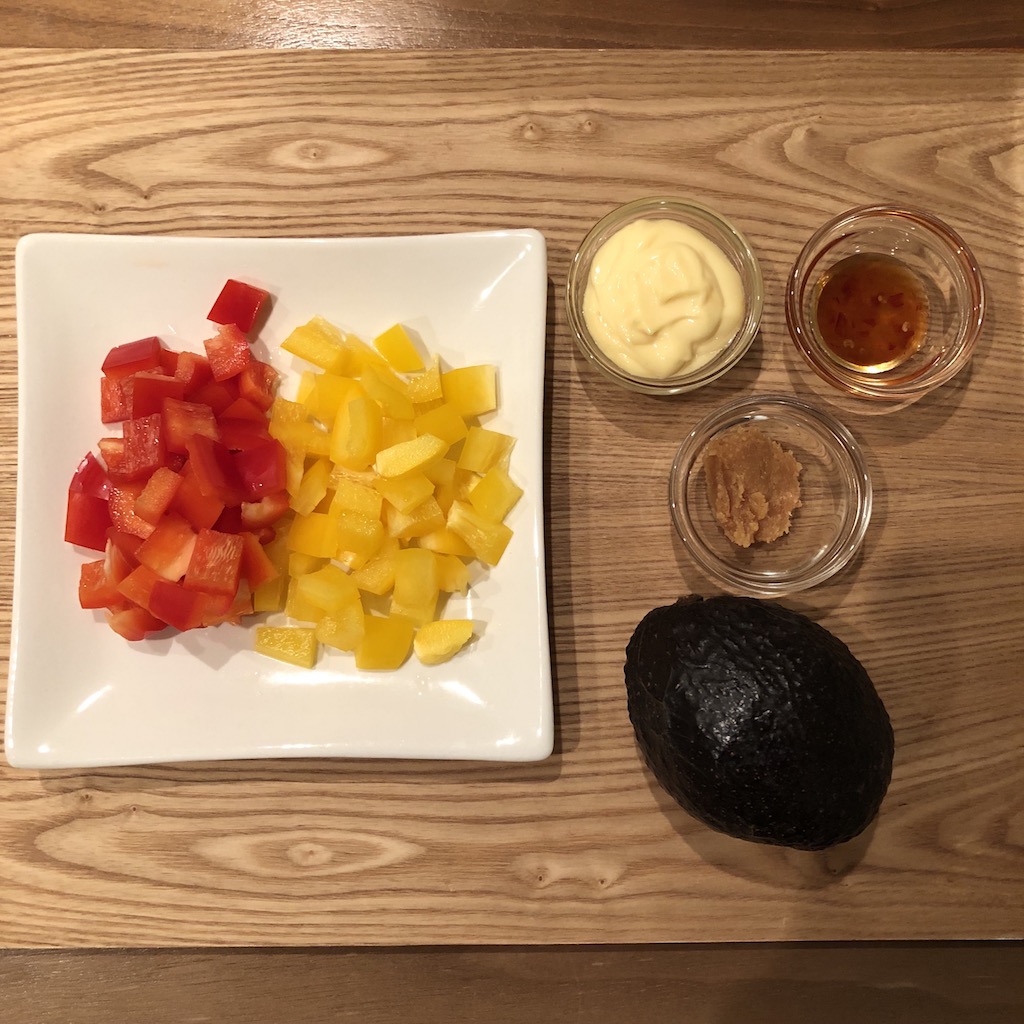 Directions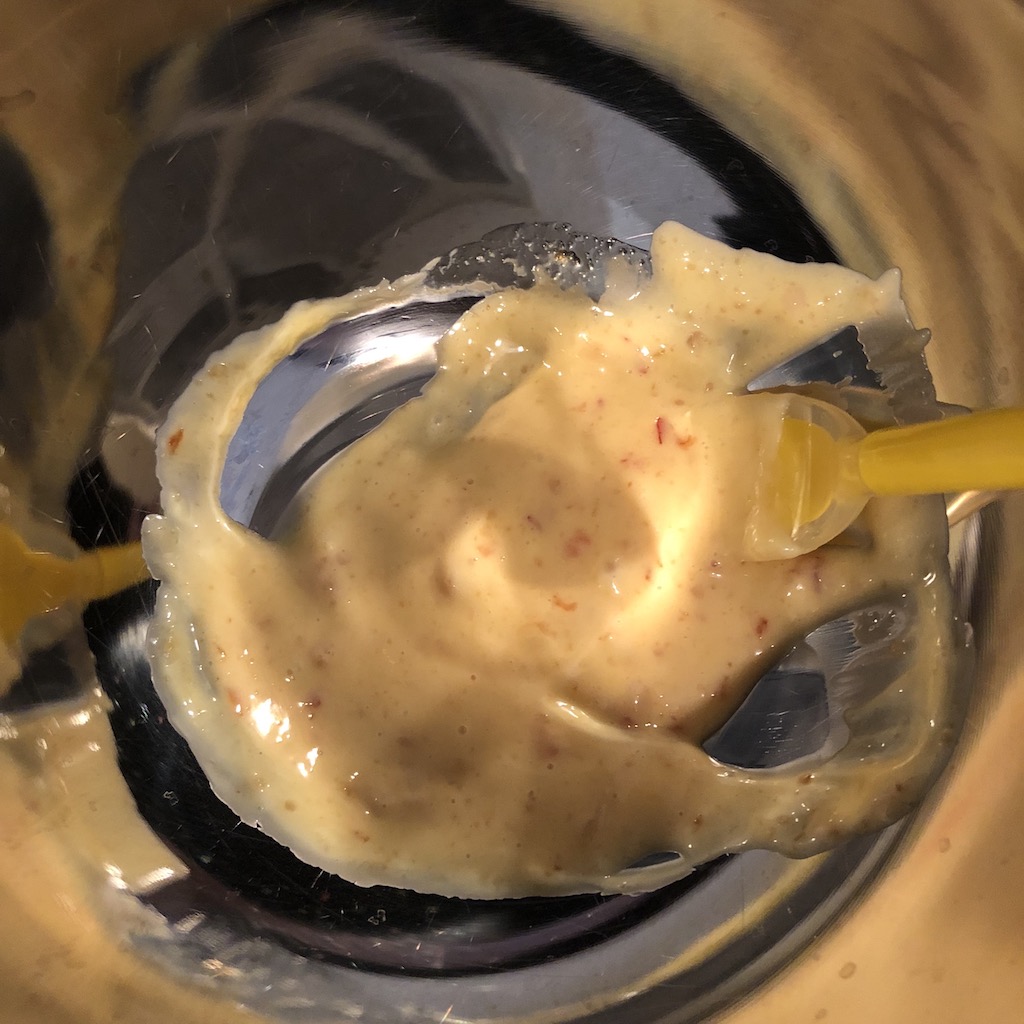 1. Mix ● seasonings in a mixing bowl.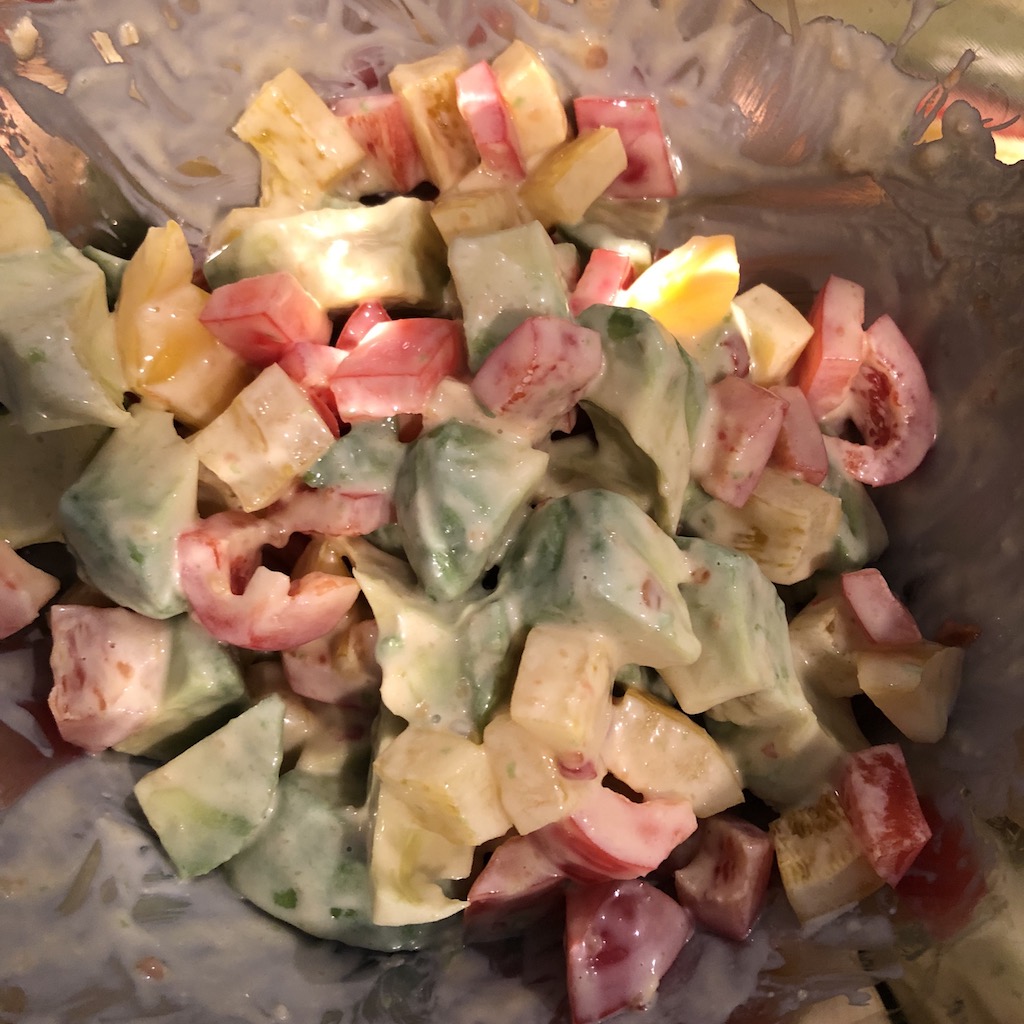 2. Add diced avocado and bell pepper to the bowl. Stir well.
Sprinkle parsley and parmesan cheese to your liking.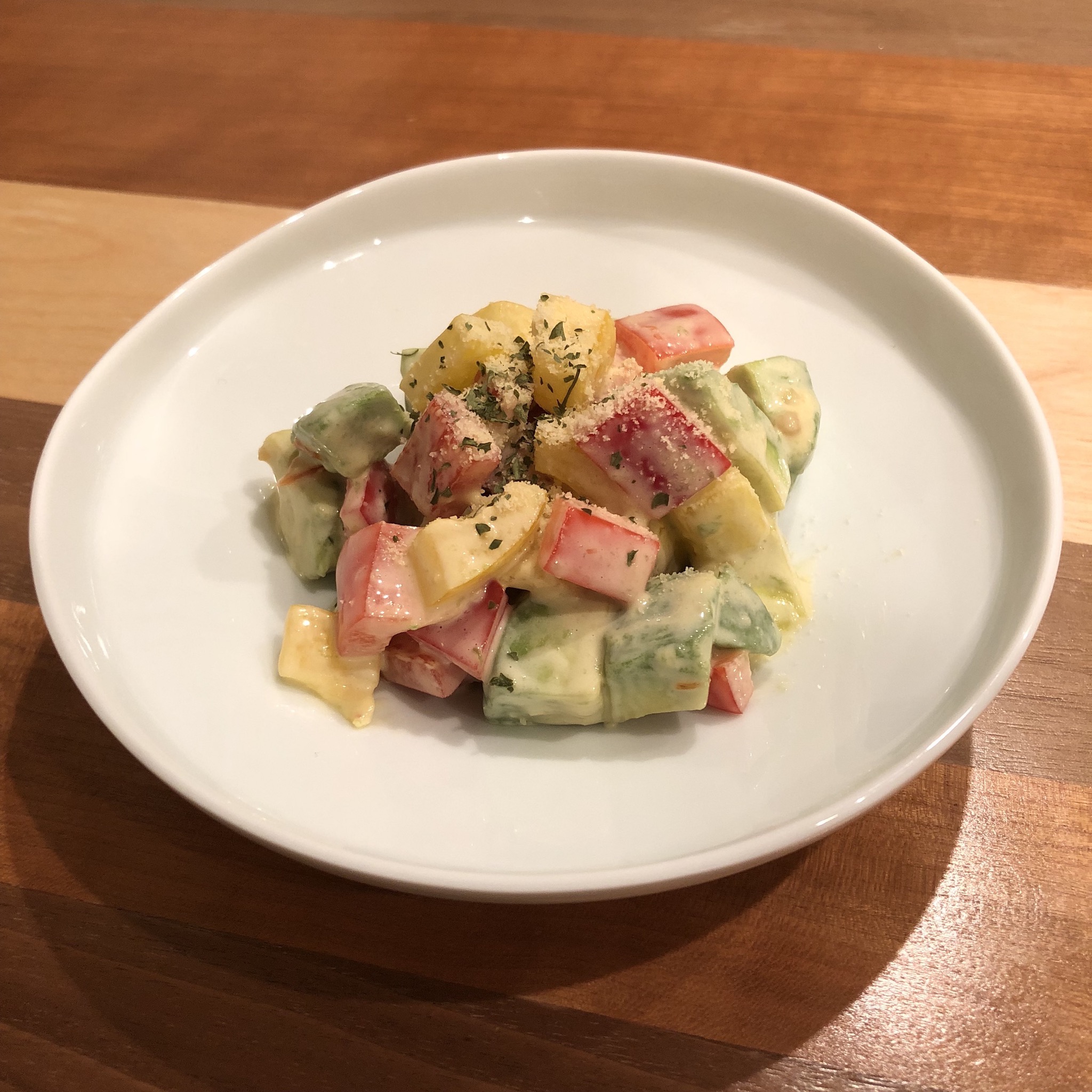 Ready to eat!