Hi Everyone!
How do you use cabbage in your country?
Cabbage is one of the most popular vegetable for cooking in Japan.
People eat cabbage both raw and cooked.
Raw shredded cabbage is often eaten with fried food, for example, TONKATSU.
When you eat greasy food, cabbage salad make your dish well-balanced.
Also, cabbage is essential material for OKONOMIYAKI which is one of the most famous Japanese food.
Flat cake containing flour, cabbage, meat, seafood with salty-sweet sauce is aweosome so you should definitely try once!
Today's miso soup is using such popular cabbage!
TOFU & CABBAGE miso soup brings you sweetness of cabbage and softness of tofu.
【Recipe (2 servings)】
Ingredients
1 oz miso paste (fermented soybean paste)*1
1 teaspoon dashi granules*2
2.5 oz tofu, Diced
2 oz cabbage, Cut into bite-sized
2 shiitake mushrooms, Sliced
1.7 cups (400ml) water
*1 Feel free to adjust the amounts of miso paste to your liking.
*2 If miso paste already contains dashi, don't need dashi granules. I use miso paste containig dashi this time.
Directions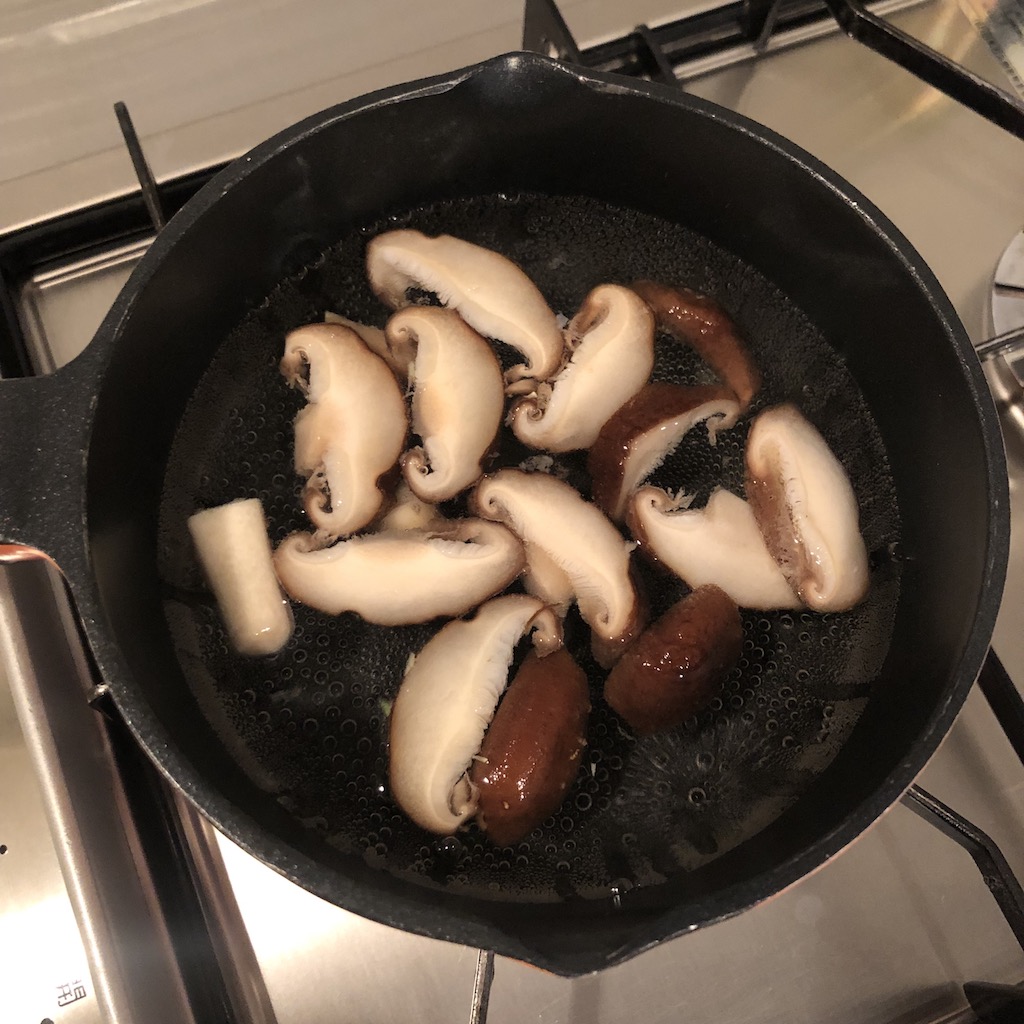 1. Heat water and Shiitake mushrooms in a saucepan.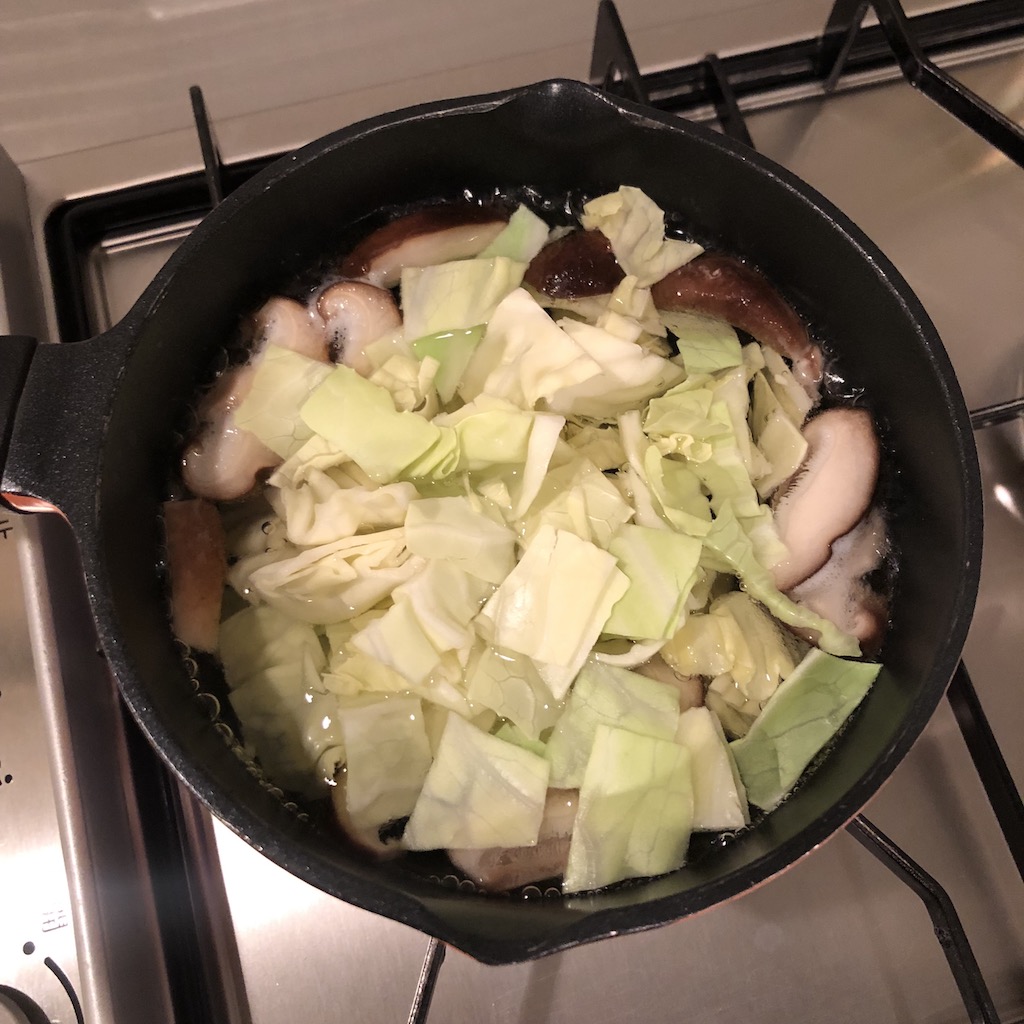 2. Once it boils, add cabbage and cook well. Add dashi granules if you need.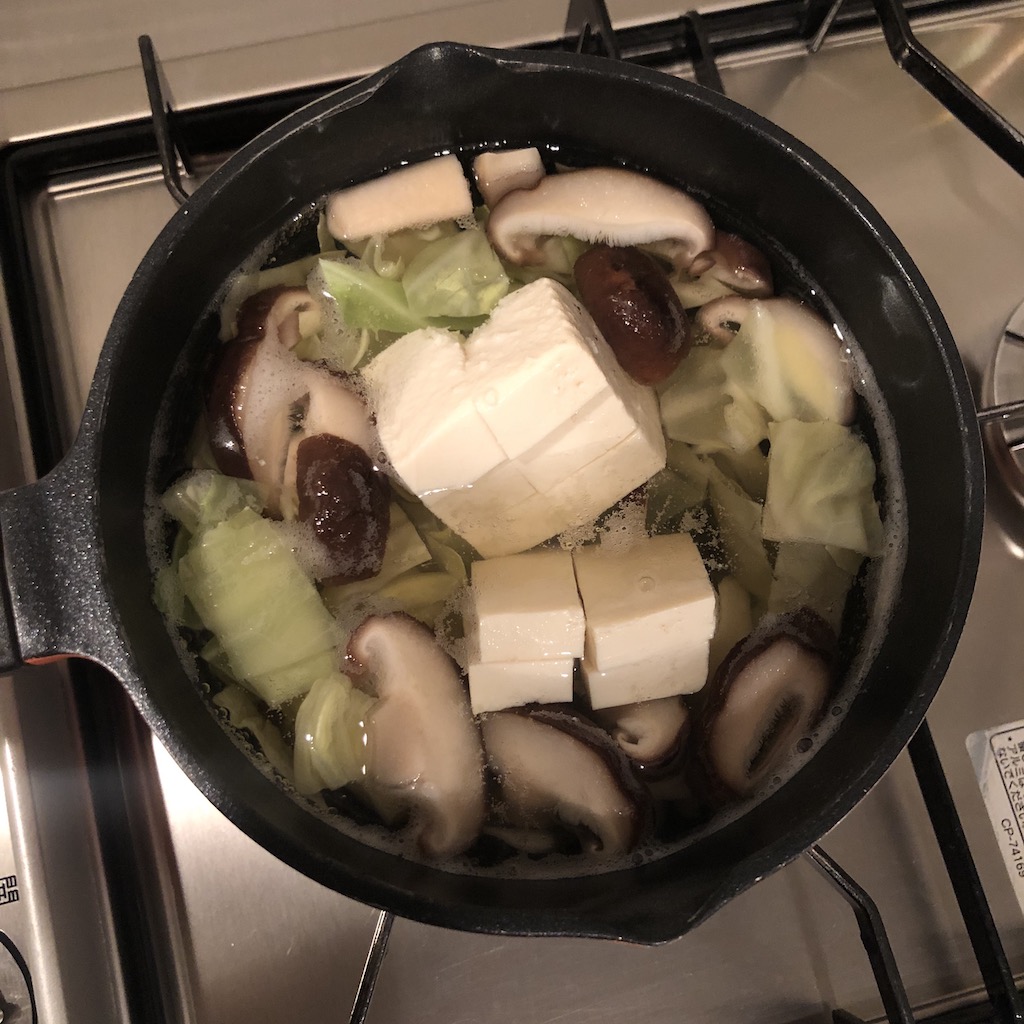 3. After cabbage is cooked, add tofu.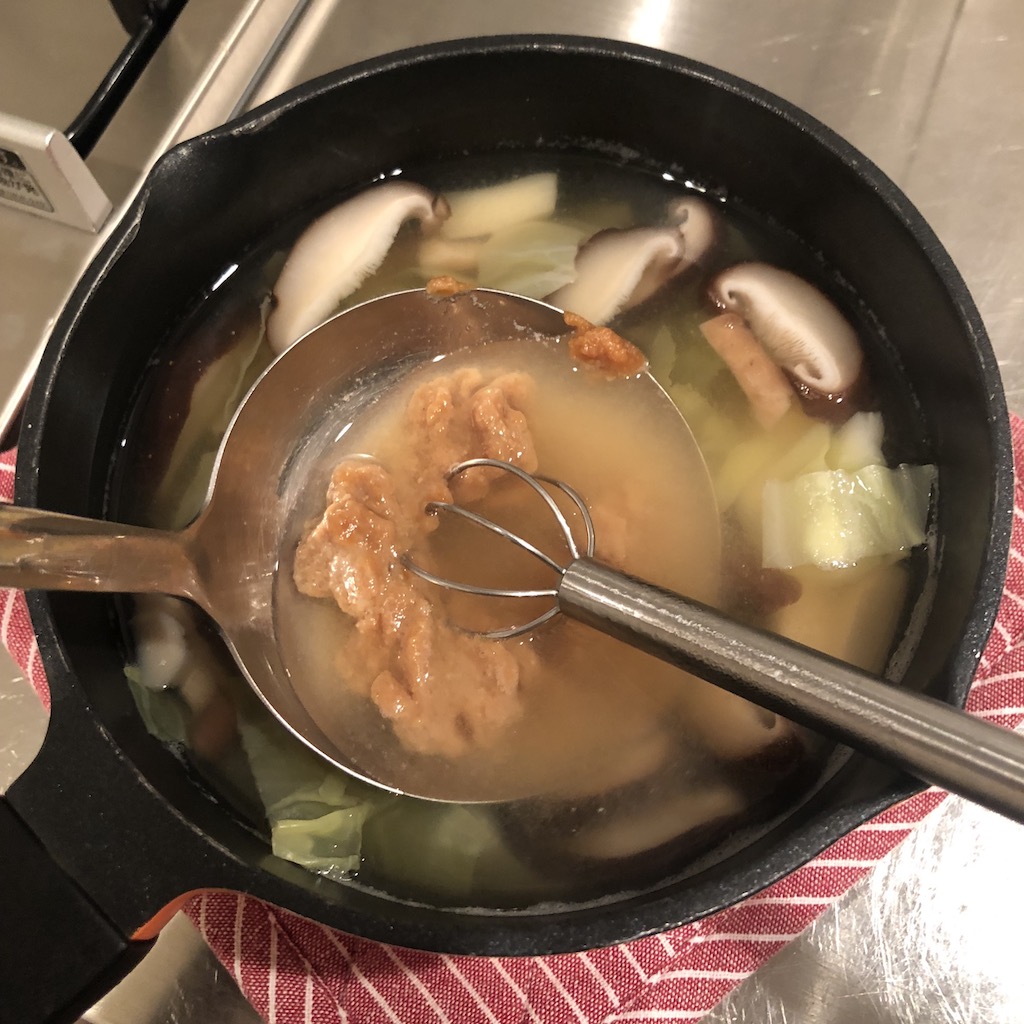 4. Once tofu is warmed up enough, add miso paste and stir until miso is completely melted.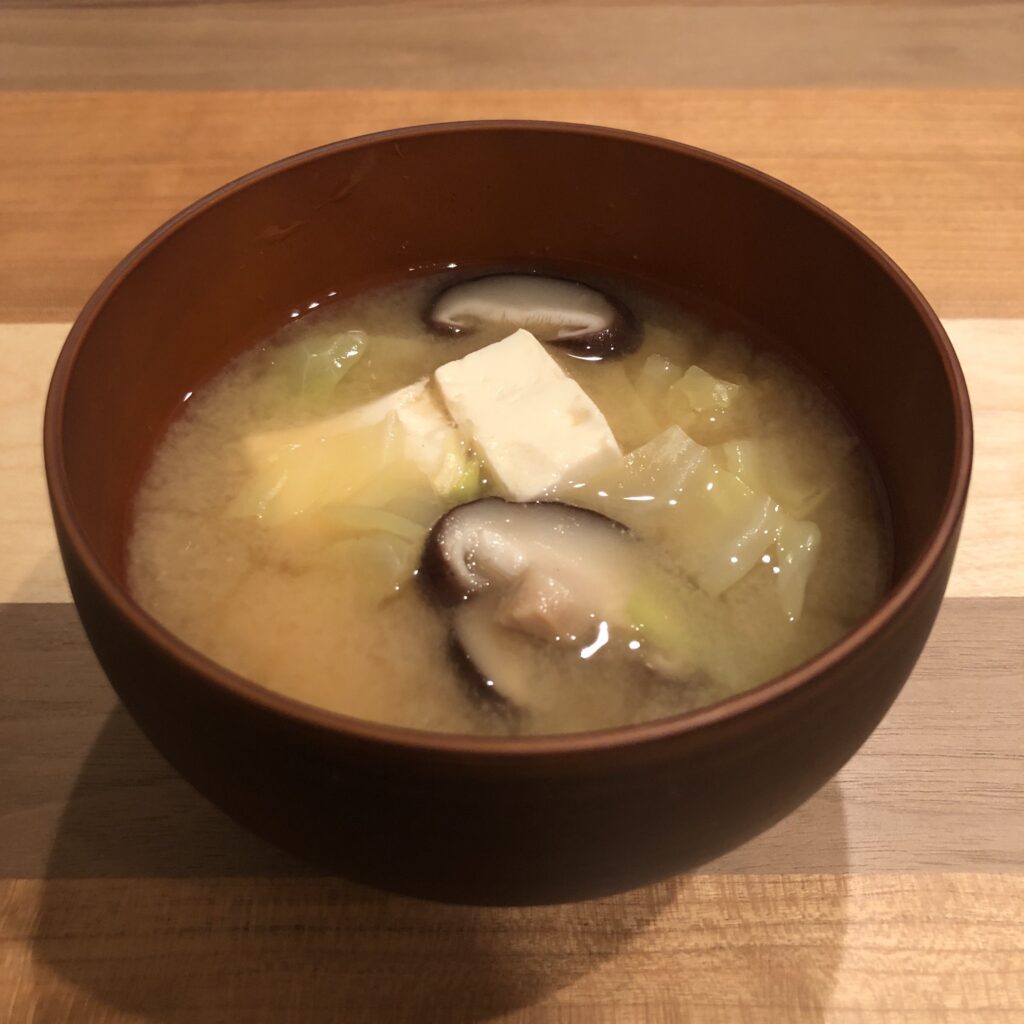 Ready to eat!
Shiitake mushrooms has a kind of unique smell and taste. So if you don't like it or you couldn't find it out, you can only use tofu and cabbage.
I believe you will love this healthy and terrific taste.
Enjoy your miso soup!