What kind of dish do you imagine when it comes to turnip?
I've heard that turnip in the U.S. has bitter taste. How about your country? Japanese one is not bitter at all, and it's even sweeter if it's cooked. Sometimes I see it as pickles in Japan, but it's actually useful for any kind of dishes such as salad, soup, and garnish.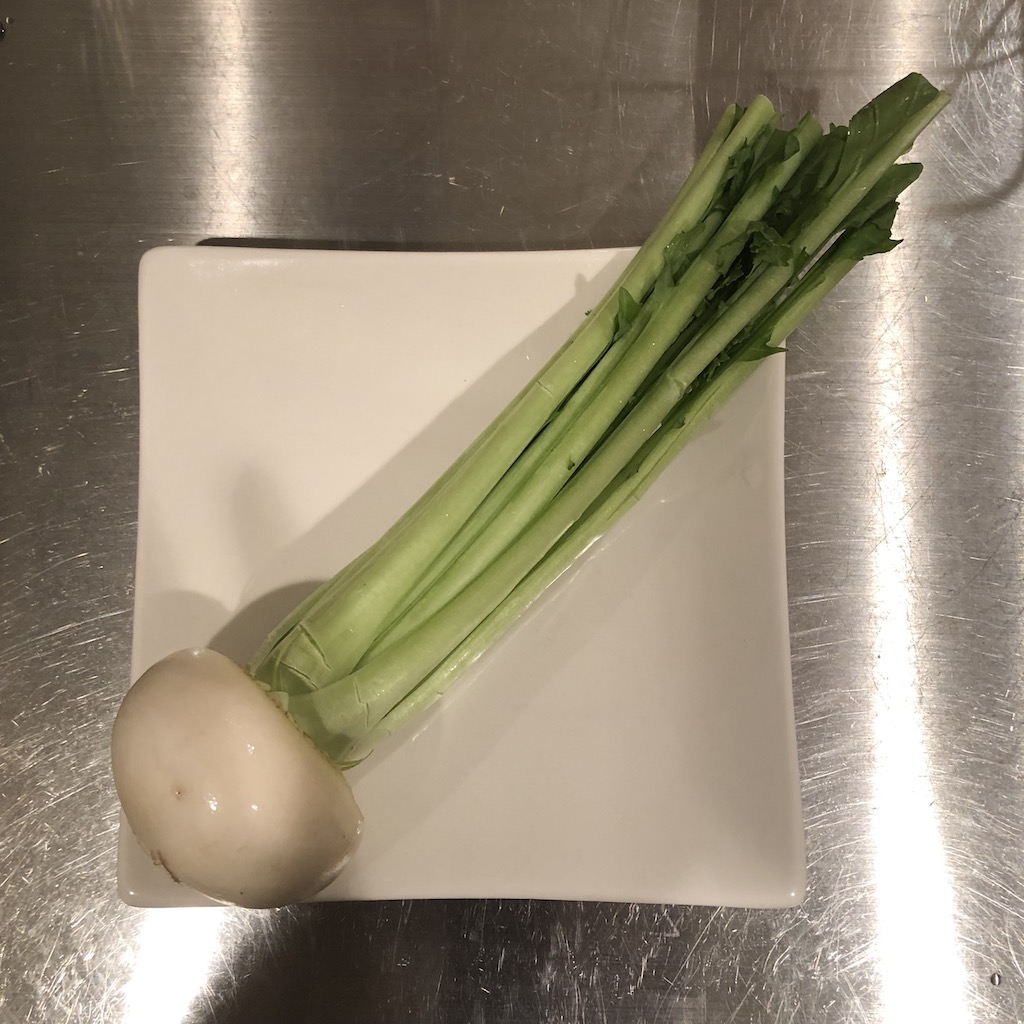 The taste of turnip is light and simple so it needs great partner to make genuine style miso soup!
I choose juicy and tasty thin fried tofu today. Turnip's leaf is also important ingredient for the soup if it's fresh enough.
I haven't had miso soup in TRADITIONAL category theses days, so I look forward to taste "TURNIP miso soup".
【Recipe (2 servings)】
Ingredients
1 oz miso paste (fermented soybean paste)*1
1 teaspoon dashi granules*2
2.5 oz turnip, Sliced
0.7 oz turnip's leaf, Chopped
0.7 oz (1 sheet) thin fried tofu, Cut into rectangles
1.7 cups (400ml) water
*1 Feel free to adjust the amounts of miso paste to your liking.
*2 If miso paste already contains dashi, don't need dashi granules. I use miso paste containig dashi this time.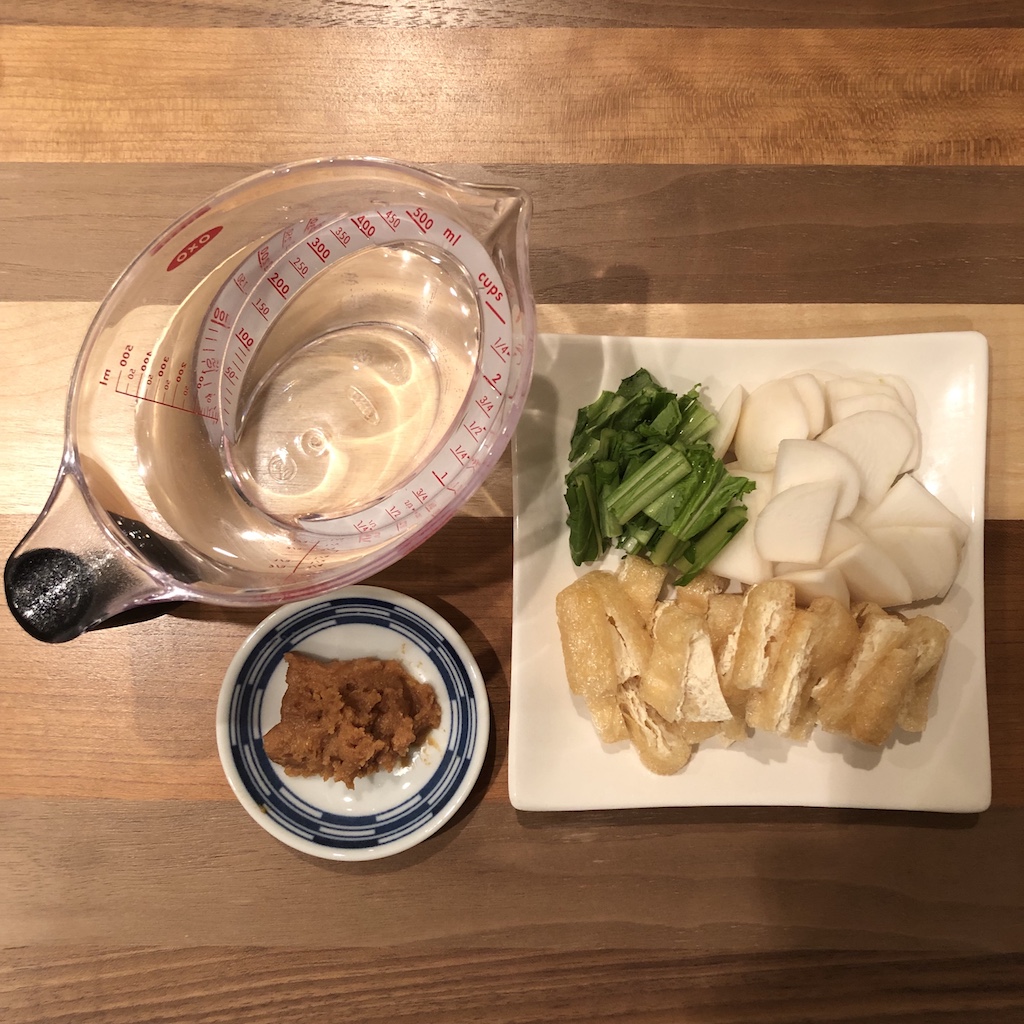 Directions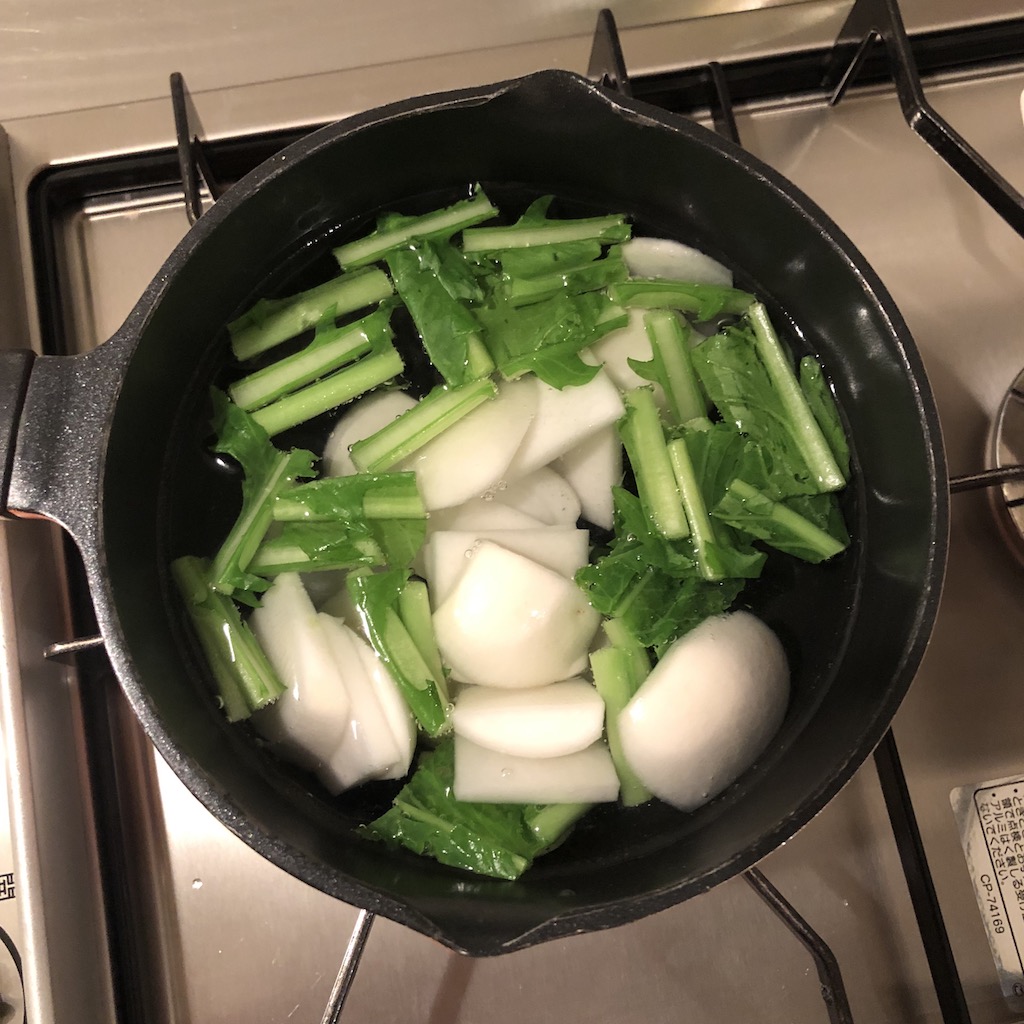 1. Heat water, turnip and turnip's leaf in a saucepan. Simmer for 2 min.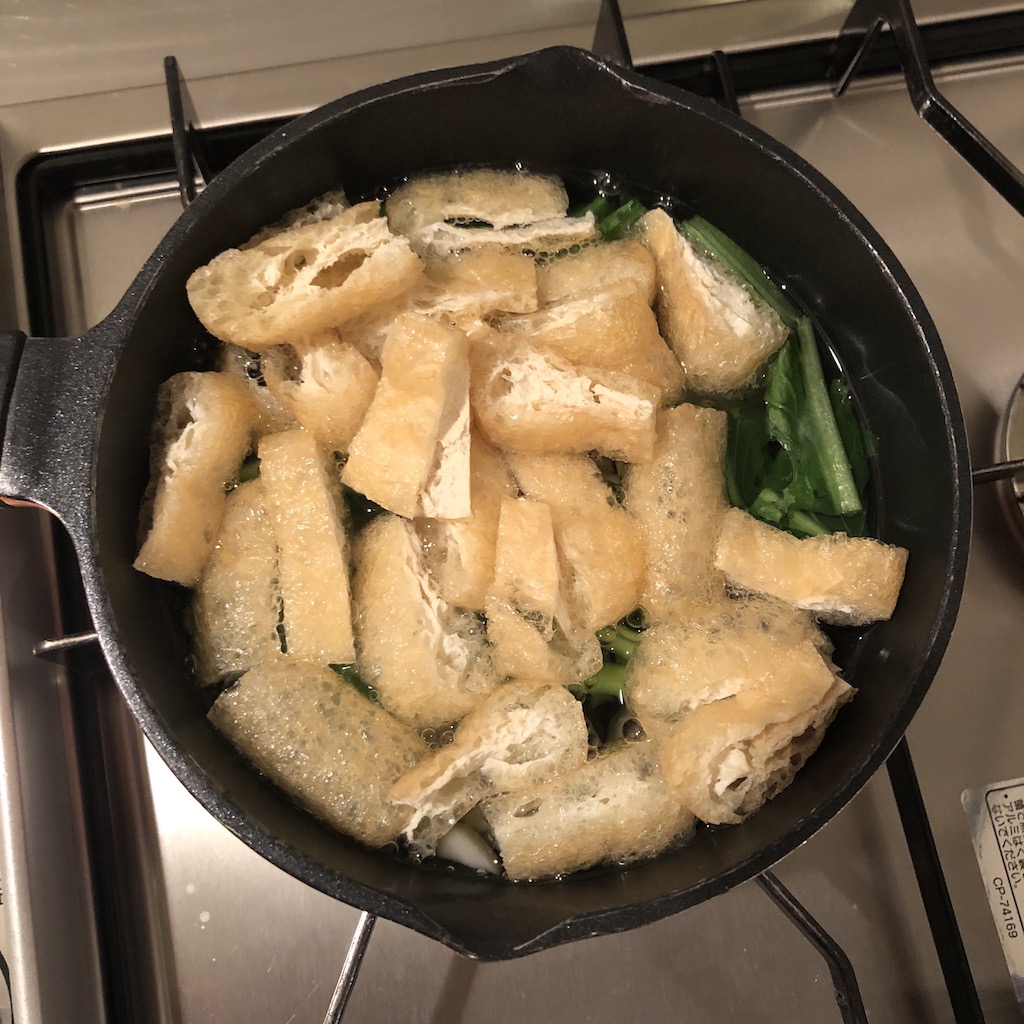 2. Add thin fried tofu and dashi granules. Simmer again for 1 min. Then remove from heat.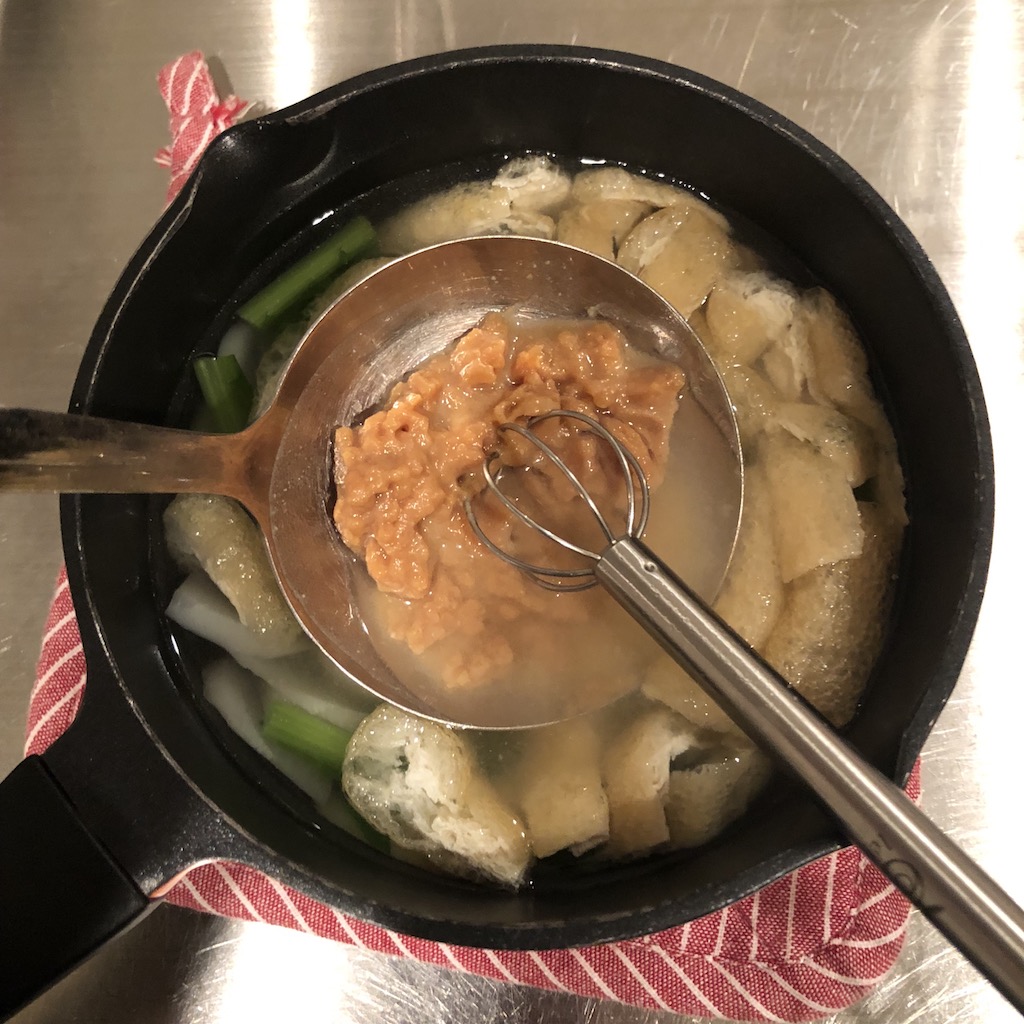 3. Add miso paste and stir until miso is completely melted.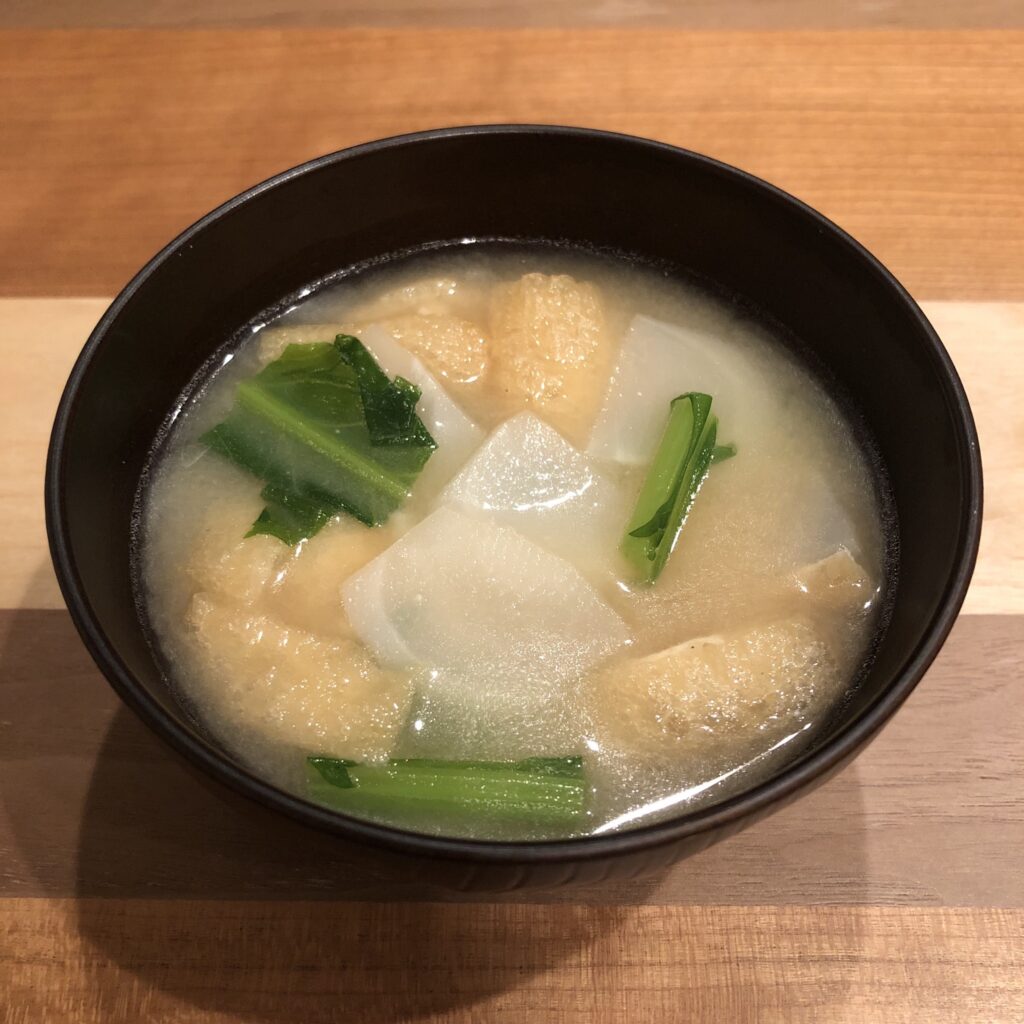 Ready to eat!
You can tell how the color of turnip is beautiful. Green from turnip's leaf
gives accent to the dish.
The texture of turnip is soft and nice, and juicy thin fried tofu matches so well with sweet turnip!
Enjoy your miso soup!