Do you like wasabi?
I guess many of you have tasted wasabi when you eat sushi.
Wasabi has pungent taste, so it matches quite well with raw fish and other kinds of seafood, doesn't it?
Actually wasabi is really nice to use not only for sushi but also for salad!!
It's nice to have salad seasoned with wasabi and soy sauce simply, but I highly recommend to use mayonnaise and miso paste together!
In this way, you can enjoy nice and mild dressing and still there is great pungent flavor.
The WASABI-MAYONNAISE WITH MISO dressing goes so well with any ingredient.
So please feel free to use your favorite vegetables (and maybe tofu is nice too) for this recipe.
I used crunchy cucumber and my favorite fish paste cake, chikuwa this time!
【Recipe (2 servings)】
Ingredients
5 oz cucumber, Thinly sliced
1 oz chikuwa (tube-shaped fish paste cakes), Shredded
●2 tablespoons mayonnaise
●1 teaspoon miso paste (shinshu koji miso paste)
●1 teaspoon sugar
●1/2 teaspoon soy sauce
●1/2 teaspoon wasabi*1
*1 Please add extra wasabi to your liking.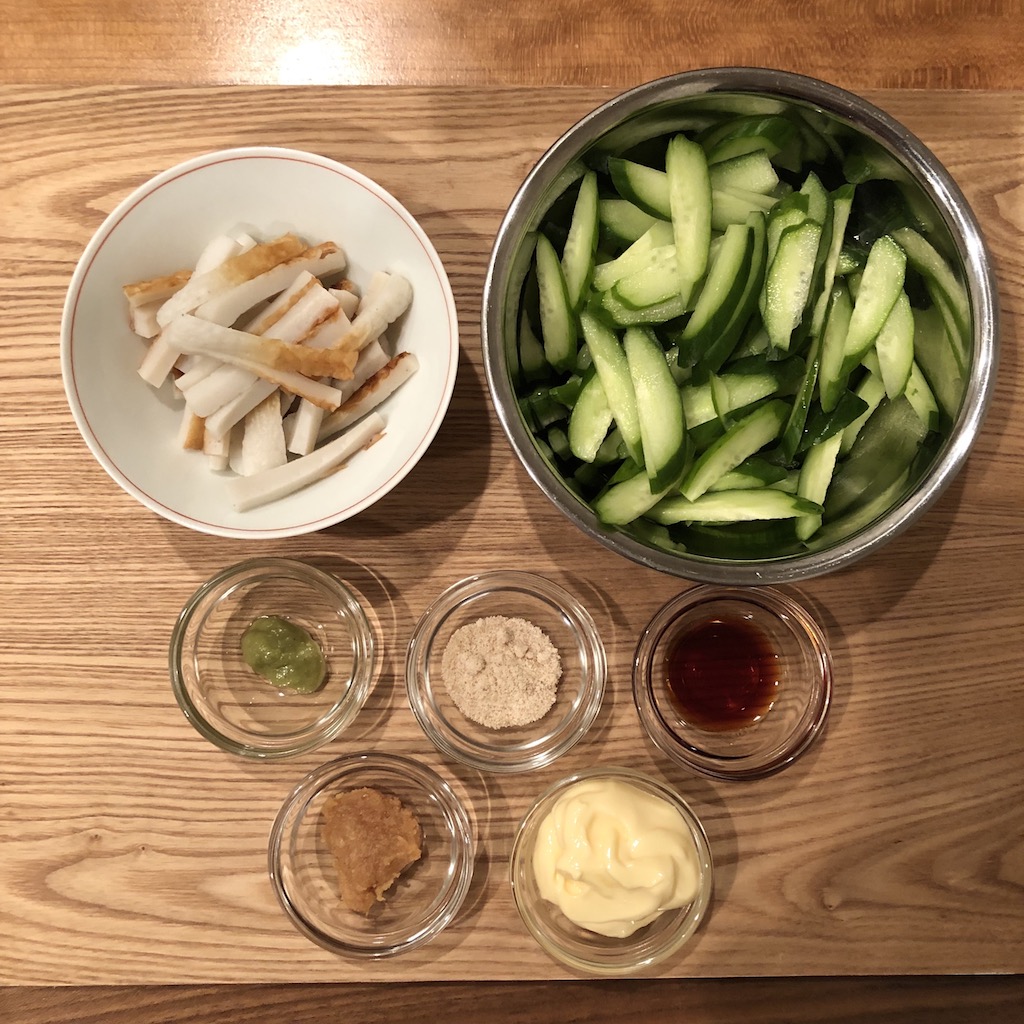 Directions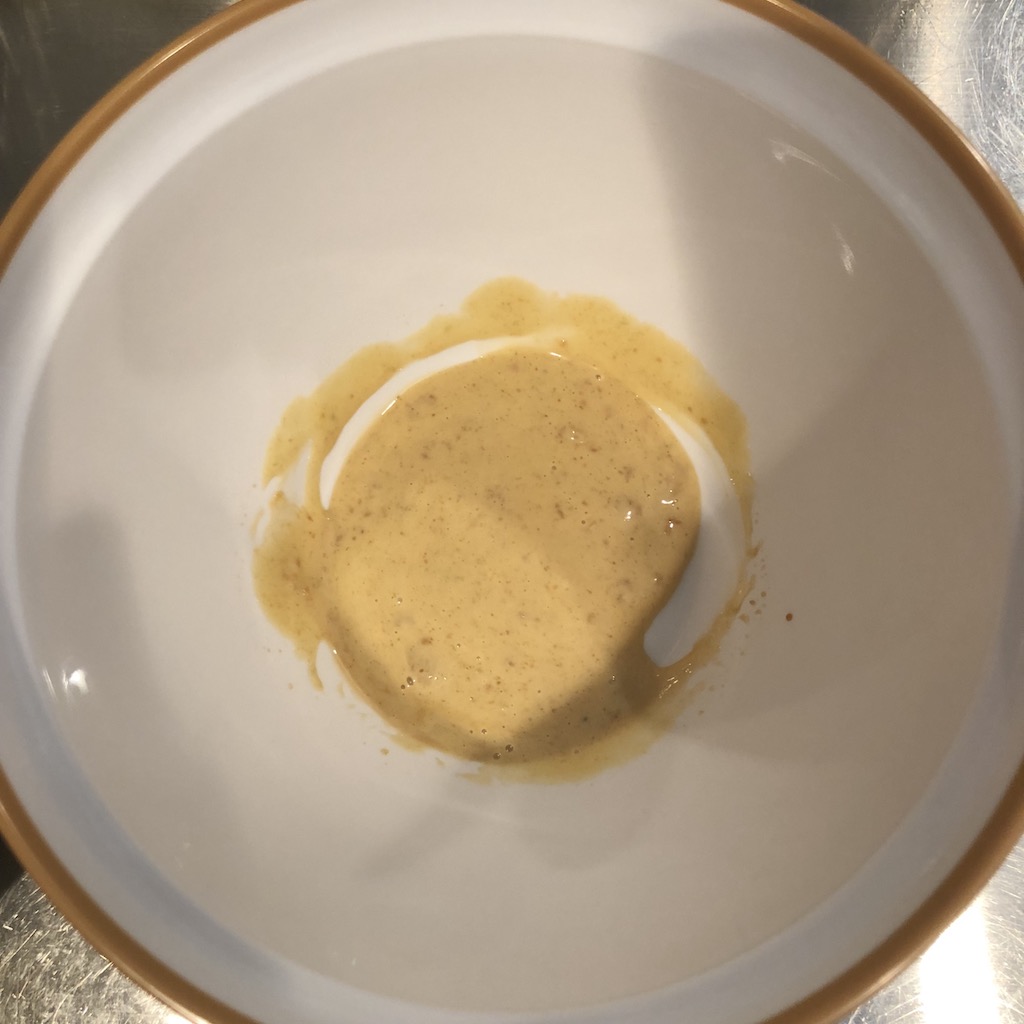 1. Mix all of ● seasonings in a mixing bowl.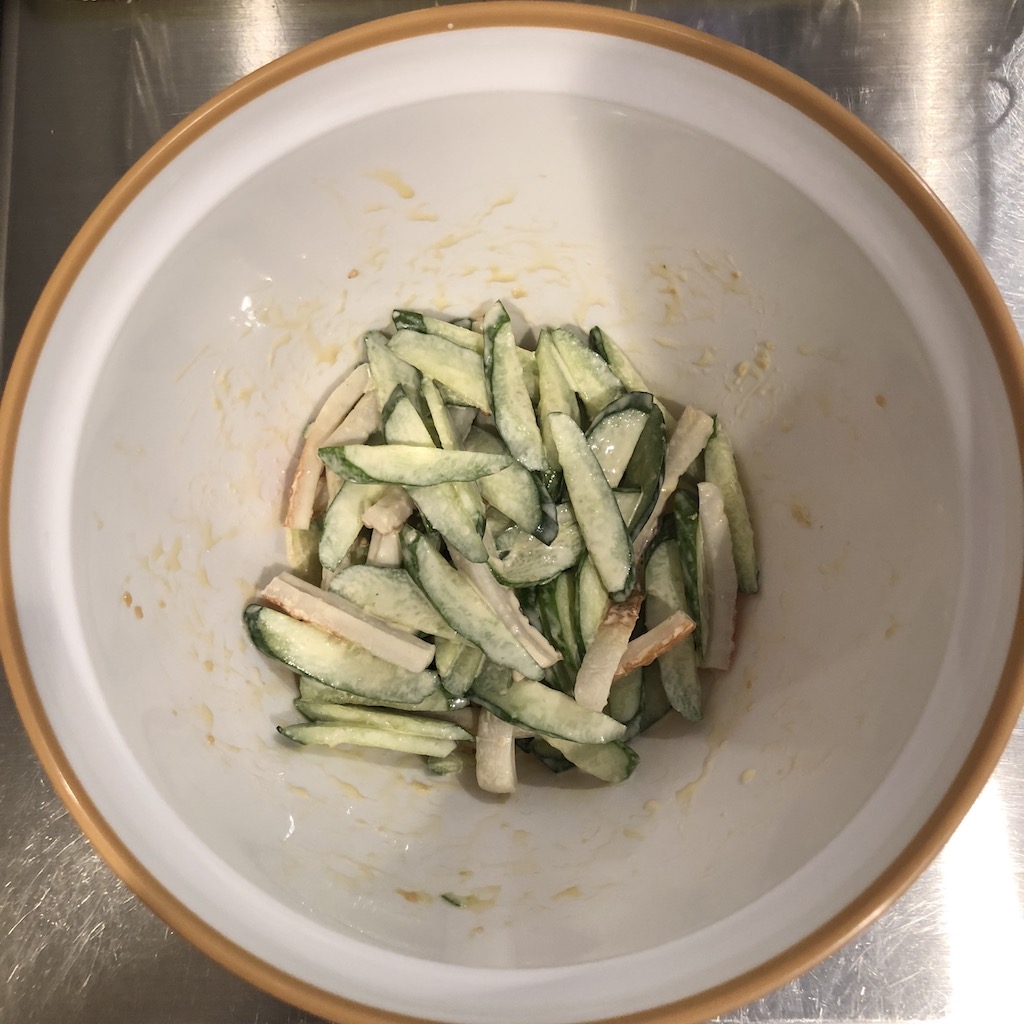 2. Add cucumber and chikuwa to the bowl, and stir well.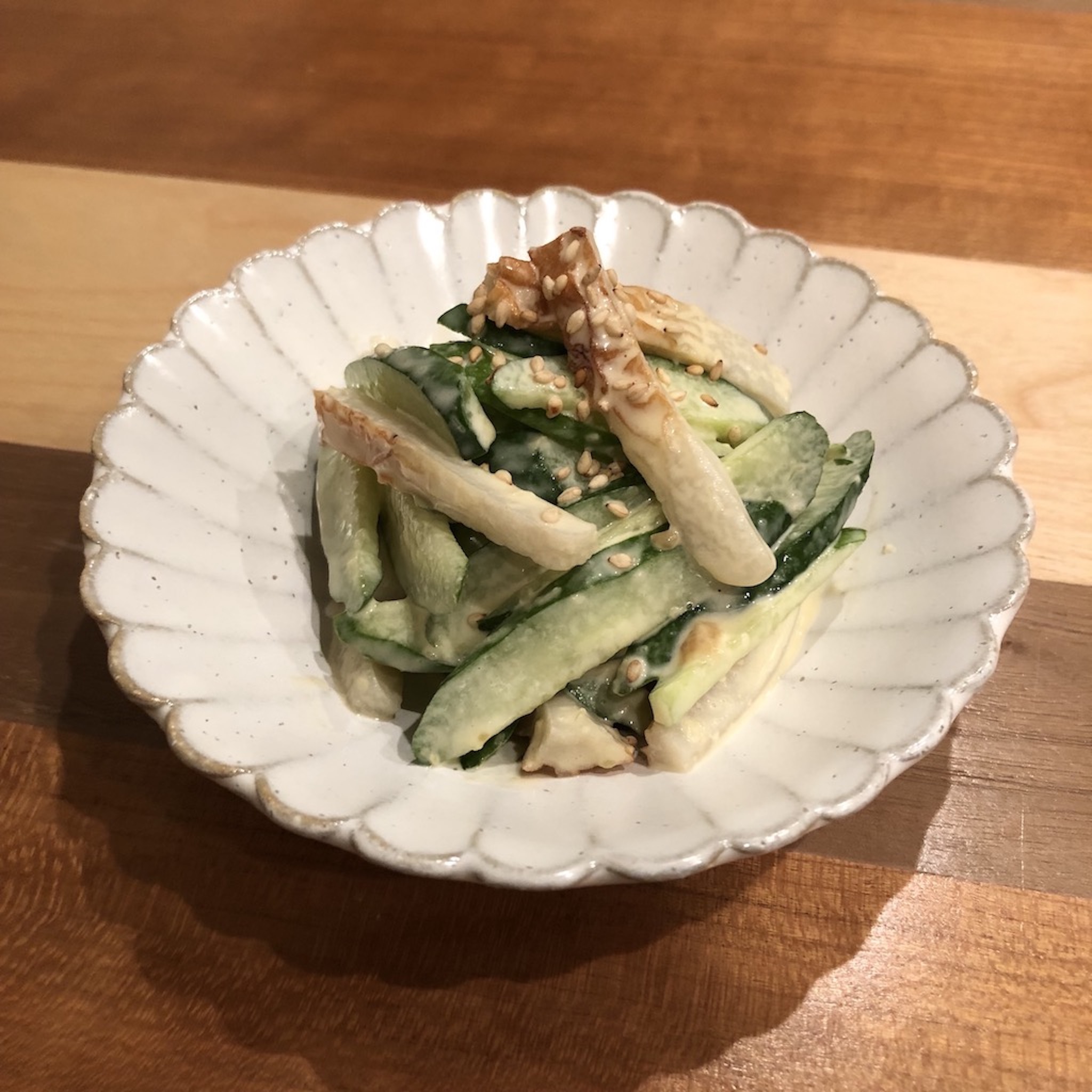 Ready to eat!