Happy Valentine's Day!
Did you know Valentine's Day is the day that women (girls) give chocolate to men (boys) in Japan. I heard chocolate industries had spread this culture to make their money haha. When I was studying in the U.S., it was really nice because I didn't have to prepare for any chocolate gift on 14th, Feb.
Sometimes it's very fun to cook homemade chocolate gift and I used to do that to give them to my friends. I just buy small gift box of chocolate at store these days.
What did you get from or did you give to your lover on Valentine's Day this year? I gave my husband little swiss roll with fresh strawberries and extra whipped cream!
Even though it's Valentine's Day I can't use chocolate for miso soup haha. So I want to introduce delicious bamboo shoot miso soup today. Spring is the season for great bamboo shoot, so let's get a little taste of spring ahead of the season!
【Recipe (2 servings)】
Ingredients
1 oz miso paste (fermented soybean paste)*1
1 teaspoon dashi granules*2
3.5 oz boiled bamboo shoot, Sliced
2 oz green onion, Chopped
1/2 teaspoons dried wakame (a type of seaweed)
1.7 cups (400ml) water
(Prepare extra water to reconstitute dried wakame)
*1 Feel free to adjust the amounts of miso paste to your liking.
*2 If miso paste already contains dashi, don't need dashi granules.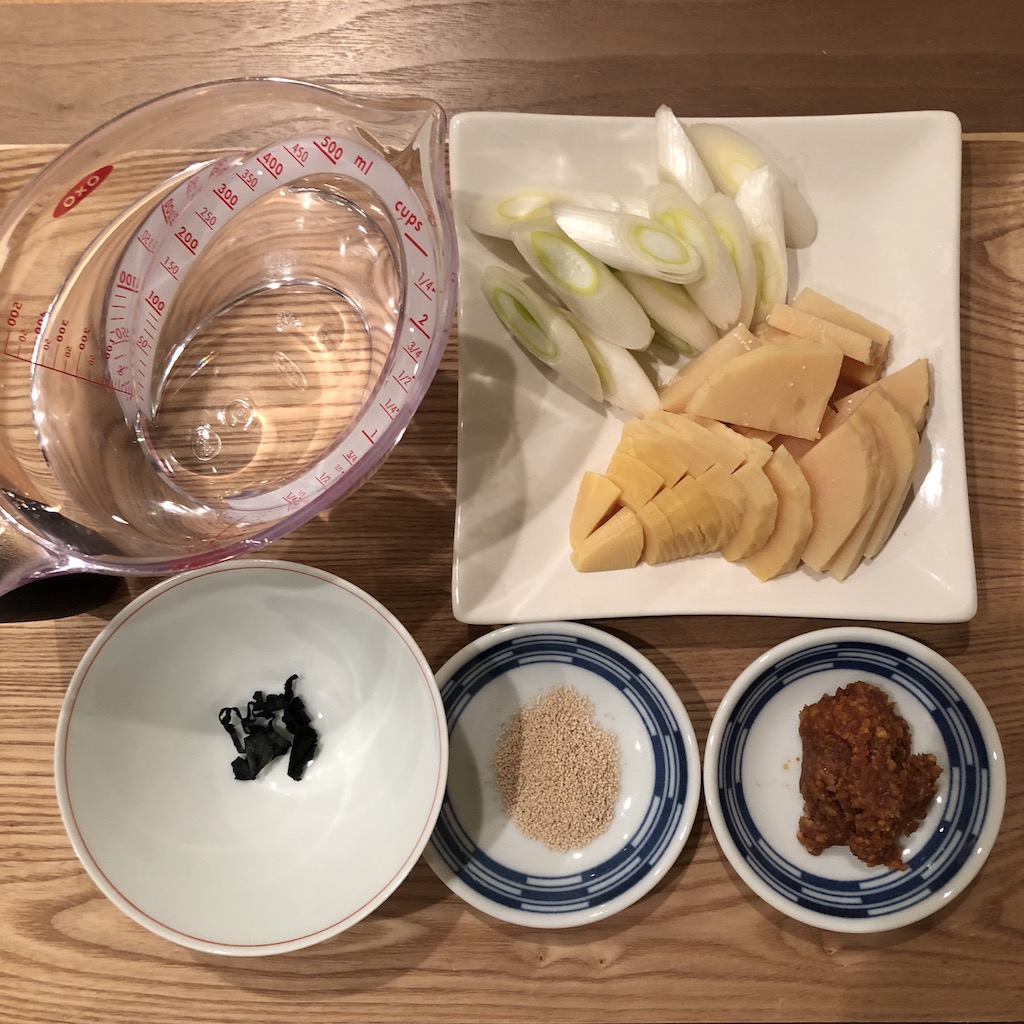 Directions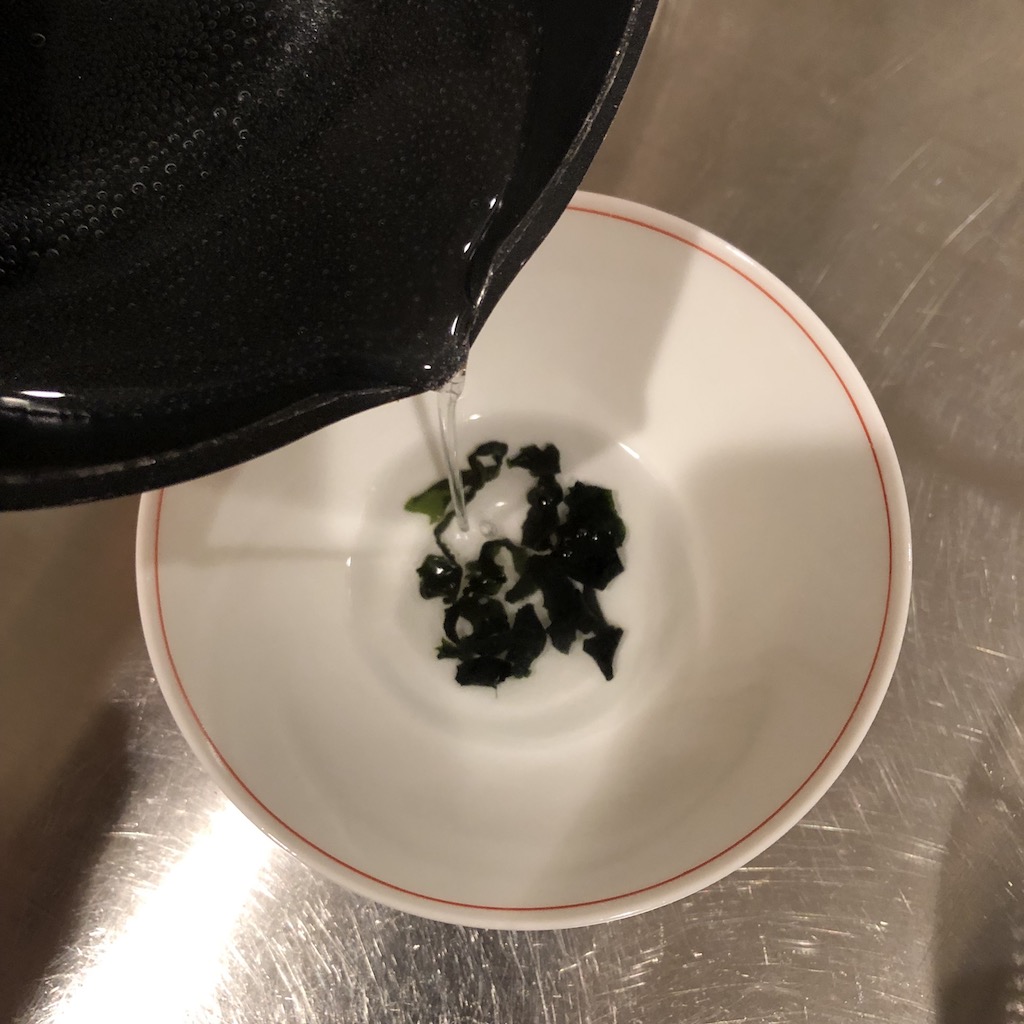 1. Combine dried wakame with boiled water and wait until reconstituted. (takes about 1 min)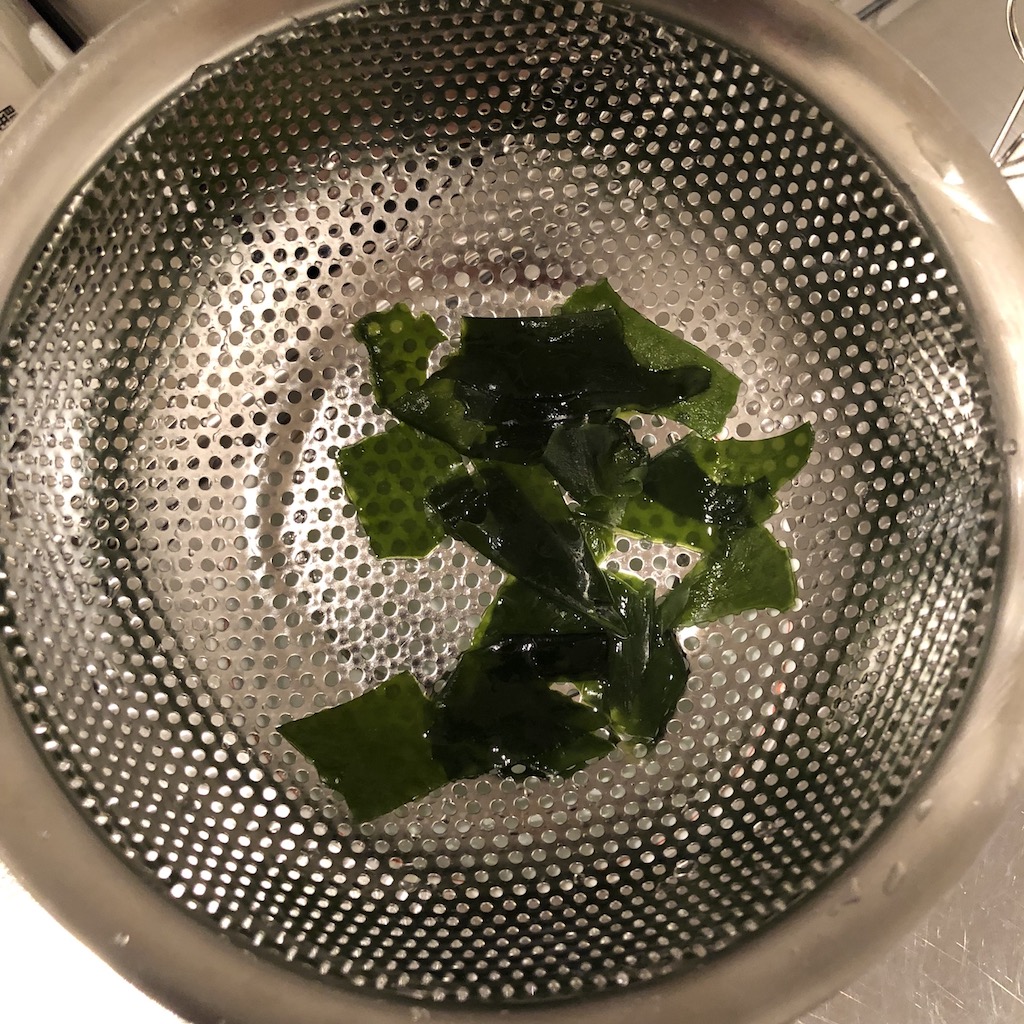 2. Drain in a sieve and wash with cold water lightly.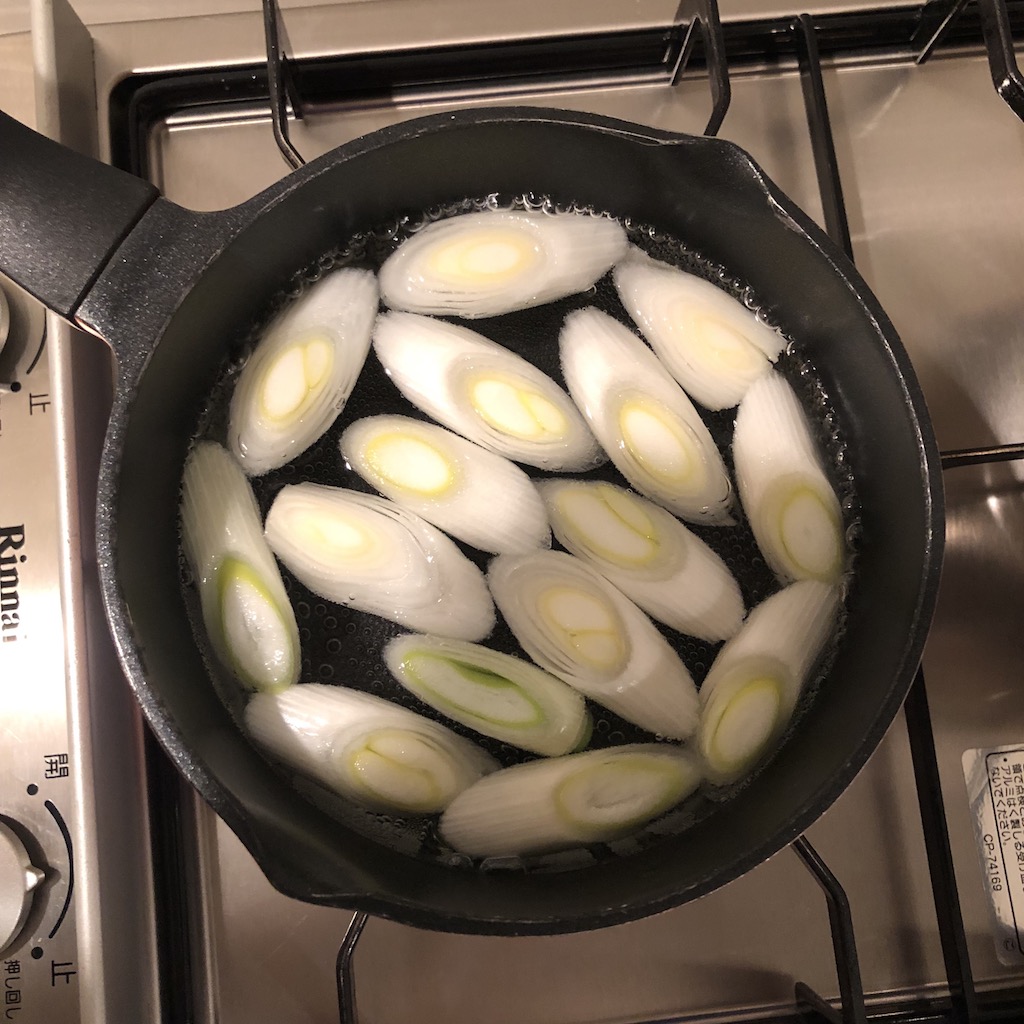 3. Simmer green onion with boiled water in a saucepan for 2 min.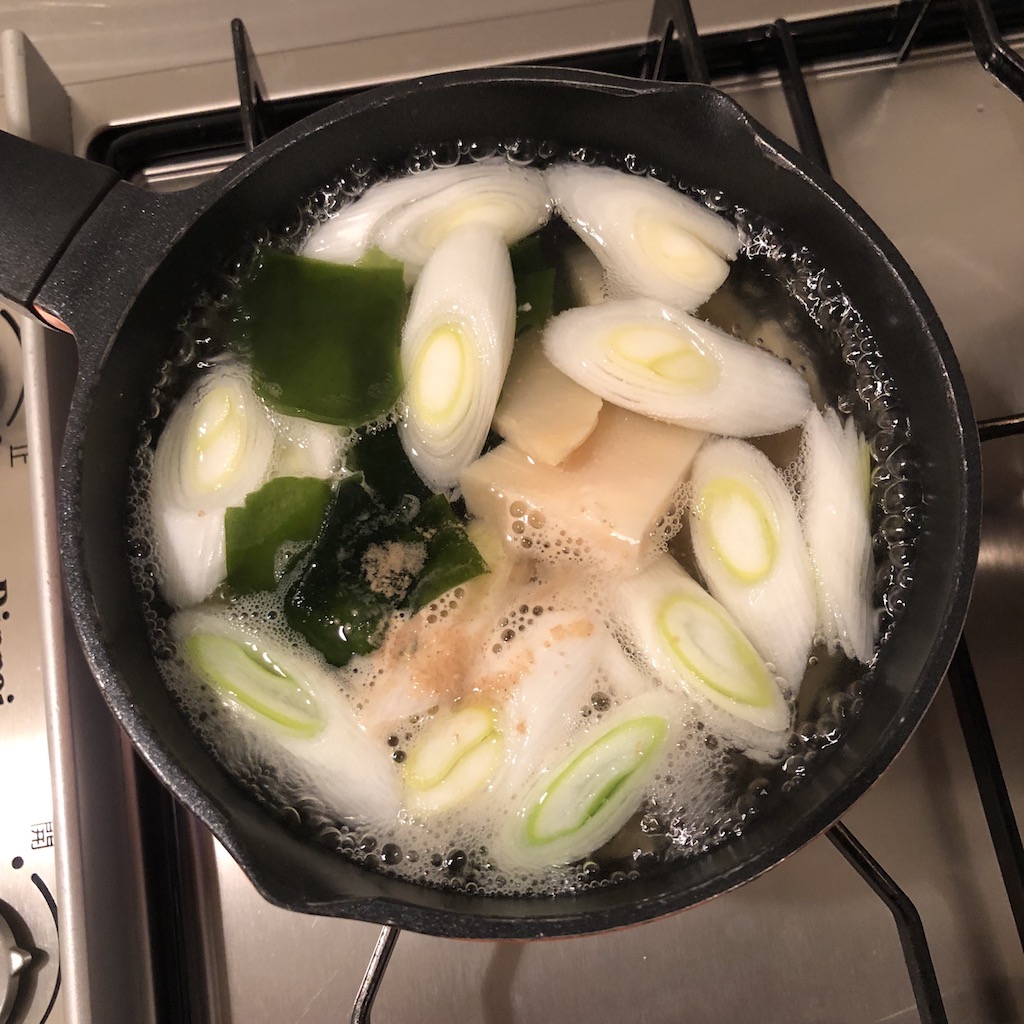 4. Add, bamboo shoot, wakame, and dashi granules. Simmer again for 2 min and remove from heat.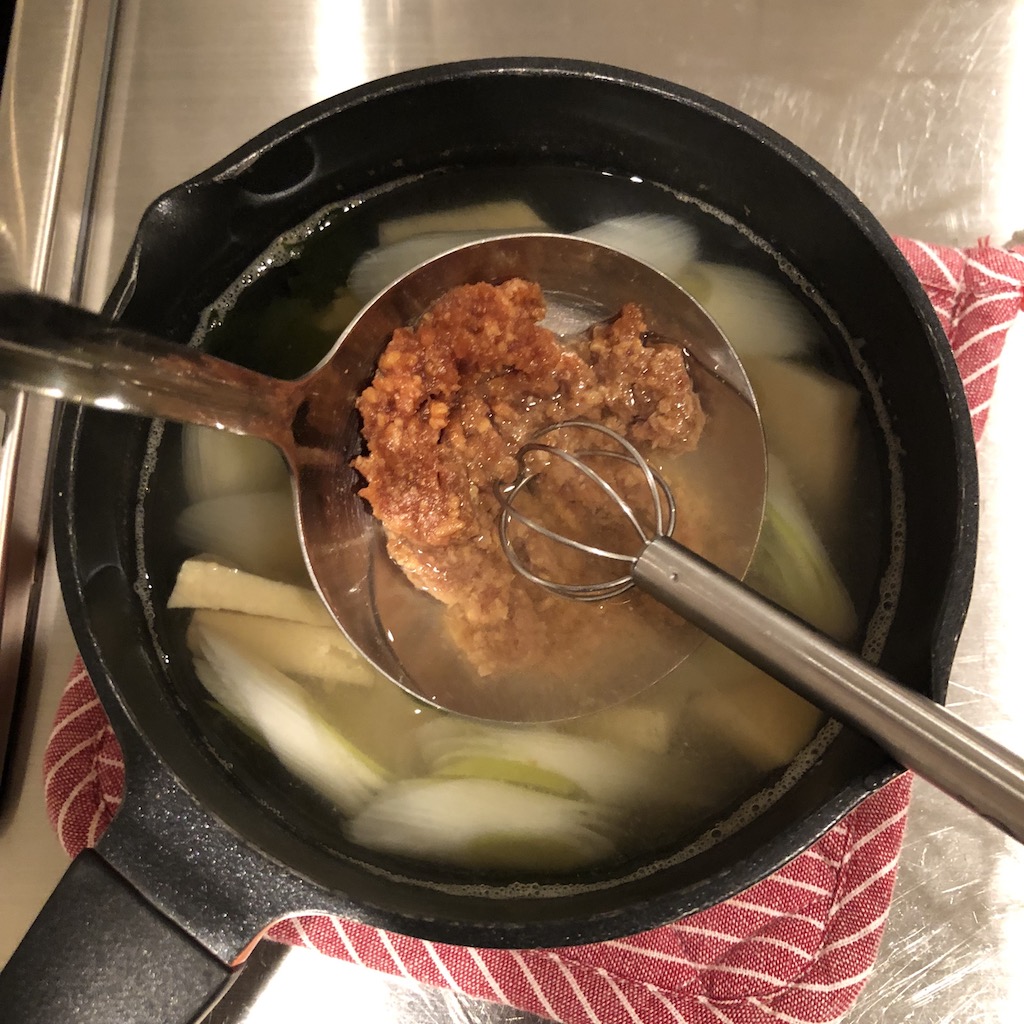 5. Add miso paste and stir until miso is completely melted.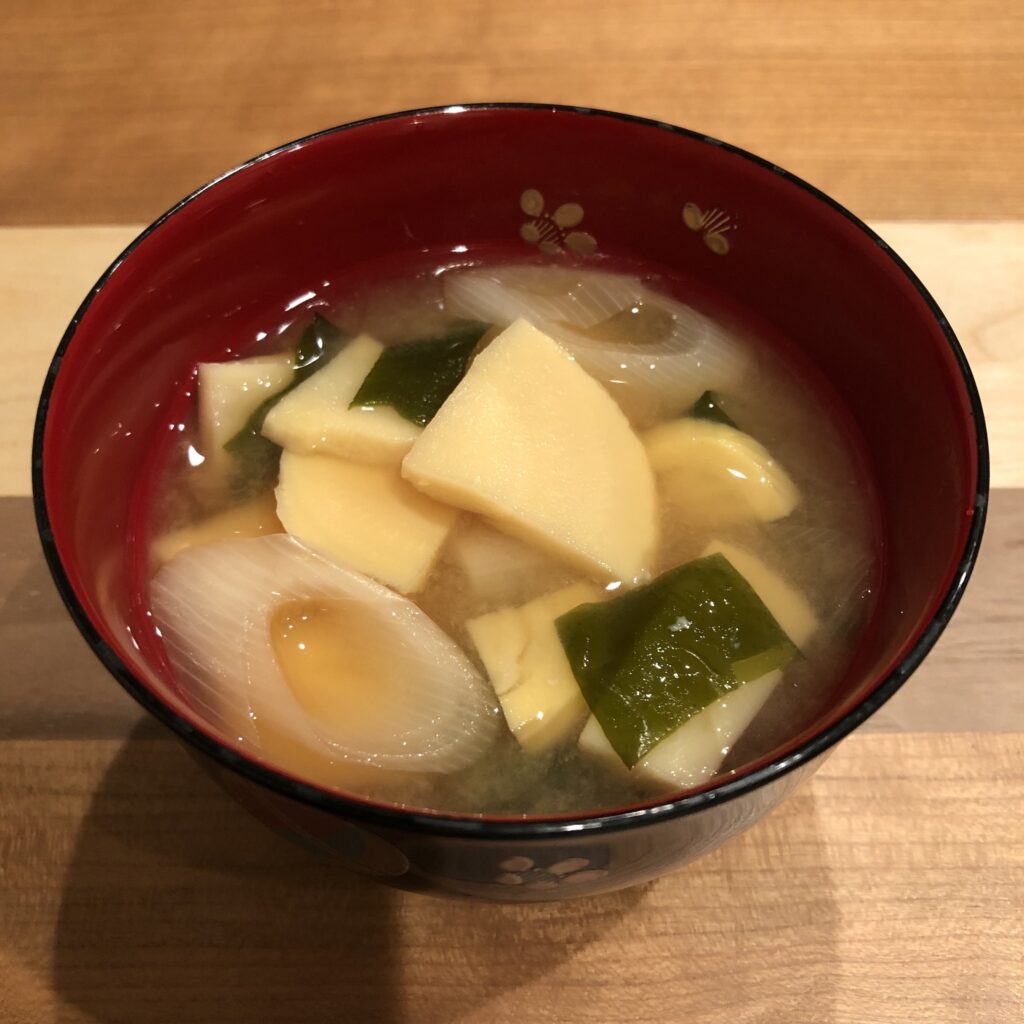 Ready to eat!
I used boiled bamboo shoot so it doesn't need long time to simmer. (If you can find canned bamboo shoot, probably it's also boiled one.)
I love that bamboo shoot has both crunchy and juicy texture. Hope you will like the representative spring food of Japan with delicious miso soup!
Enjoy your miso soup!