Hi Everyone!
Do you like meatballs? I think most of you like them.
Juicy meatballs mixed together with tasty sauce go so well with spaghetti don't they?
Meatballs are popular dish especially for a bento (lunch box) in Japan. Also chicken meatballs called "TSUKUNE" cannot be removed from the menu at "YAKITORI" (Japanese style skewered chicken) restaurants.
When I go there, I always order "TSUKUNE". Each restaurant comes up with different recipe for it. They mix minced chicken with various materials such as green onion, ginger, Japanese basil and so on. You can definitely enjoy different kind of TSUKUNE in each place.
Today, I will try to use such chicken meatballs for miso soup.
There will be the surprising secret in meatballs. Look forward to it!
【Recipe (2 servings)】
Ingredients
1 oz miso paste (fermented soybean paste)*1
1 teaspoon dashi granules*2
1 oz carrot, Sliced
1 oz burdock, Sliced
3 oz minced chicken meat
1.5 oz lotus root, Minced
1/2 teaspoon ground garlic
1/2 teaspoon ground ginger
1 teaspoon soy sauce
2 teaspoons green onion, Minced (for topping)
1.7 cups (400ml) water
*1 Feel free to adjust the amounts of miso paste to your liking.
*2 If miso paste already contains dashi, don't need dashi granules. I use miso paste containig dashi this time.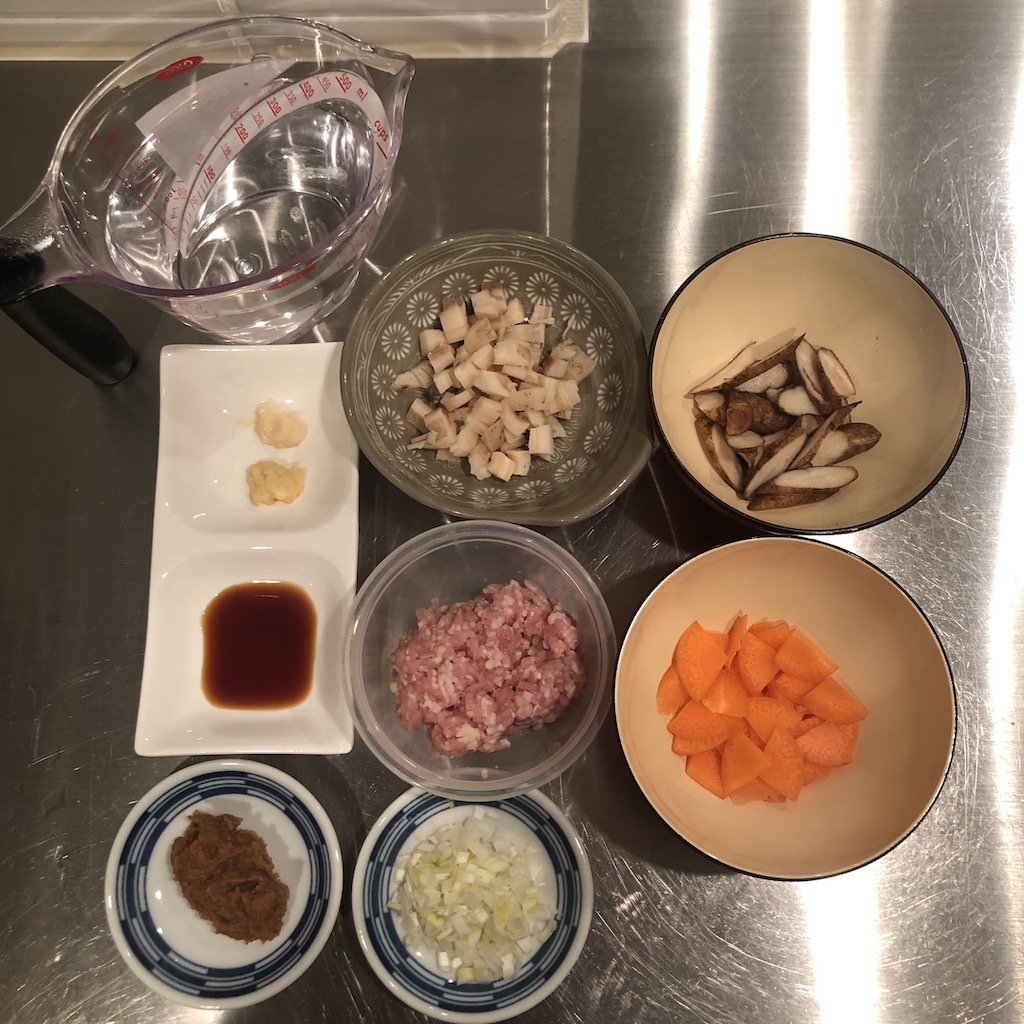 Directions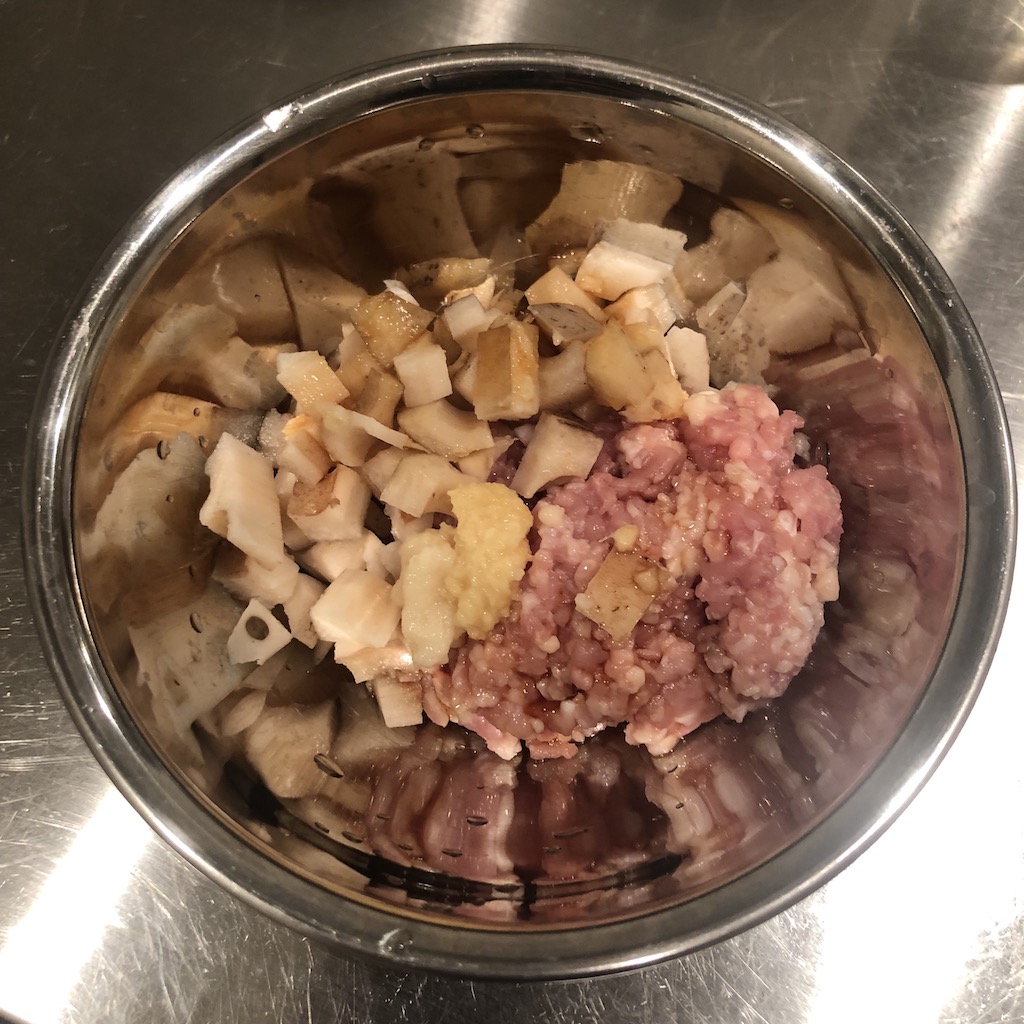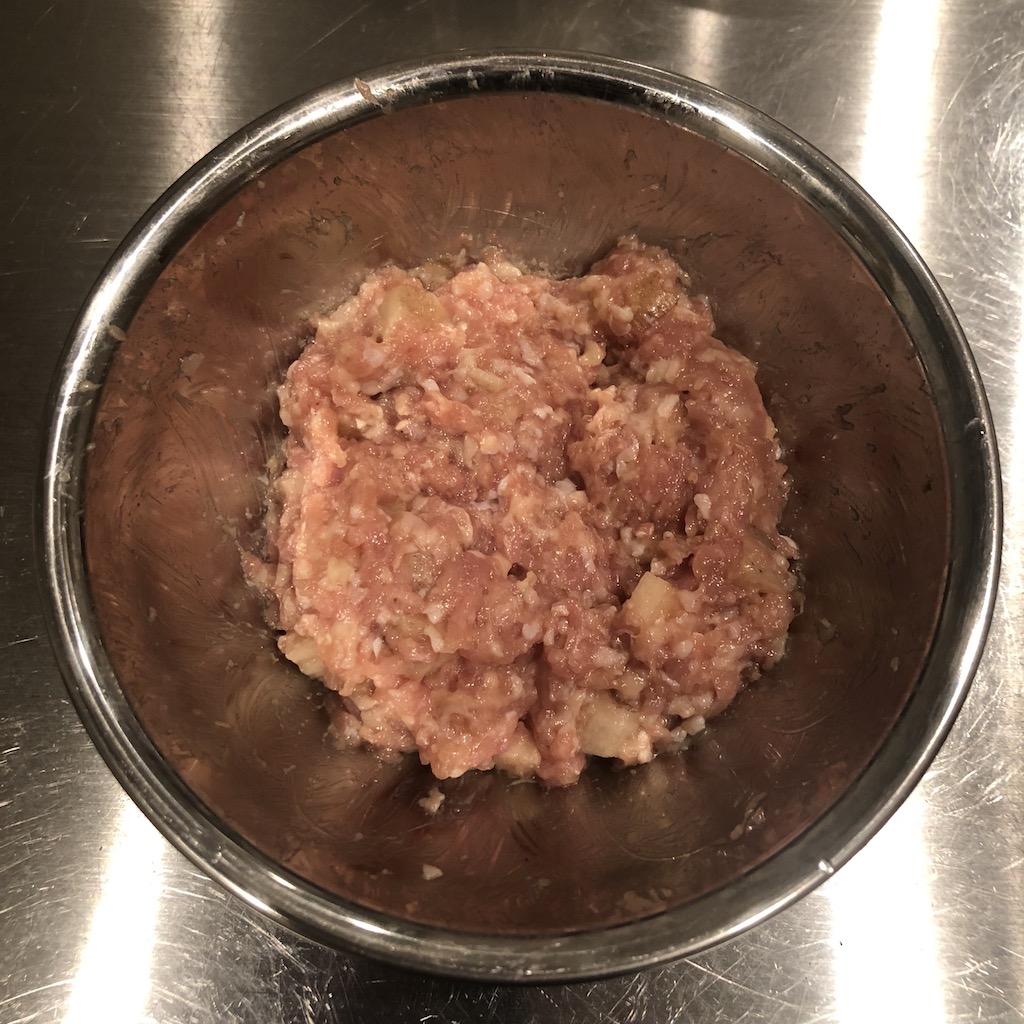 1. Combine minced chicken meat, lotus root, ground garlic, ground ginger, and soy sauce in a ball and knead well.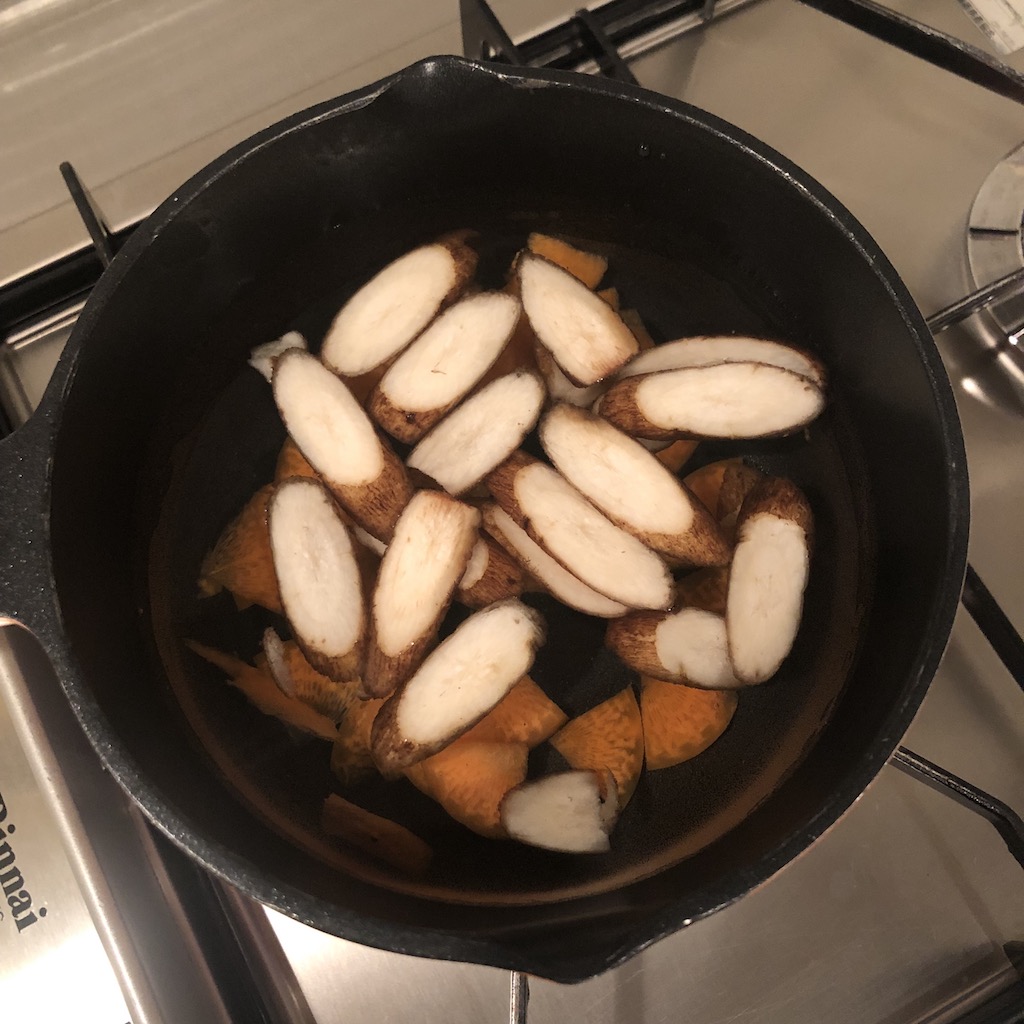 2. Heat water, carrot, and burdock in a saucepan. Add dashi granules if you need.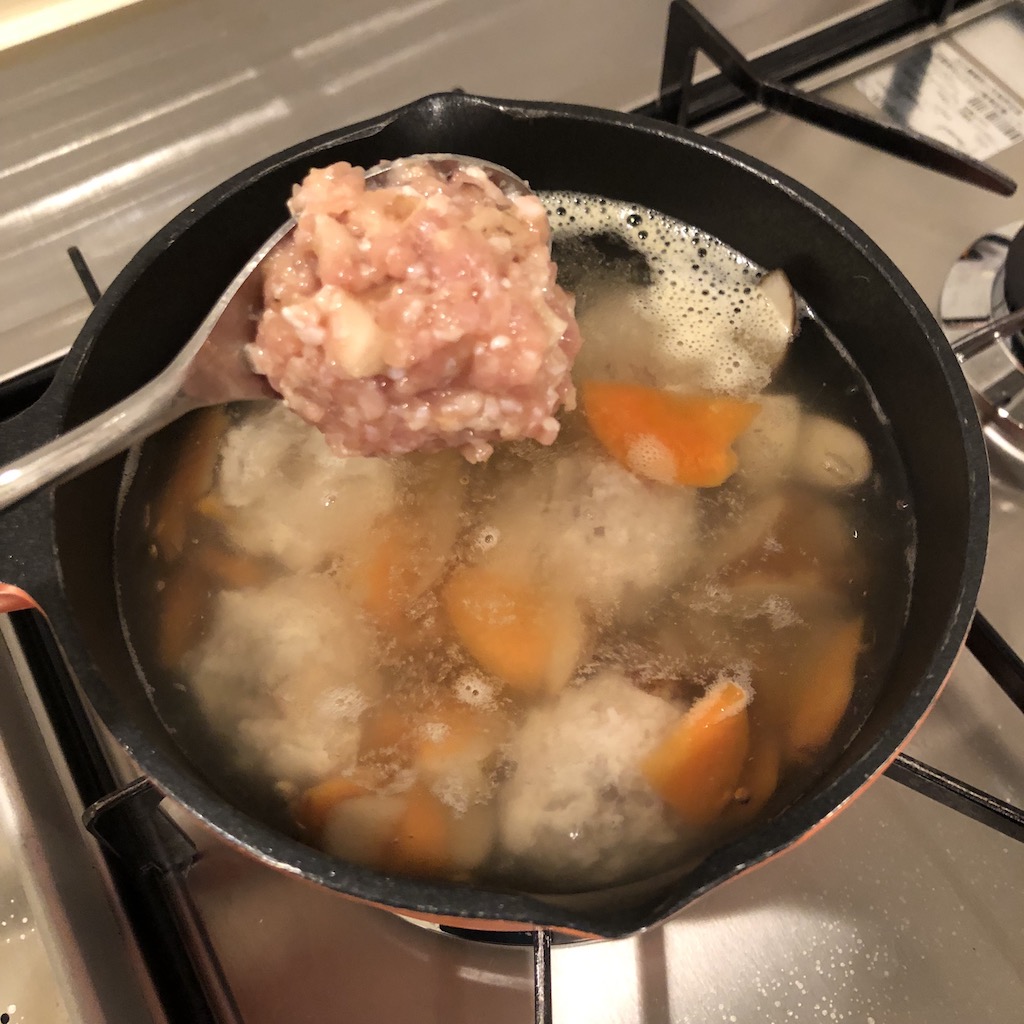 3. Once it boils, add meatballs. You can probably make 6 of them.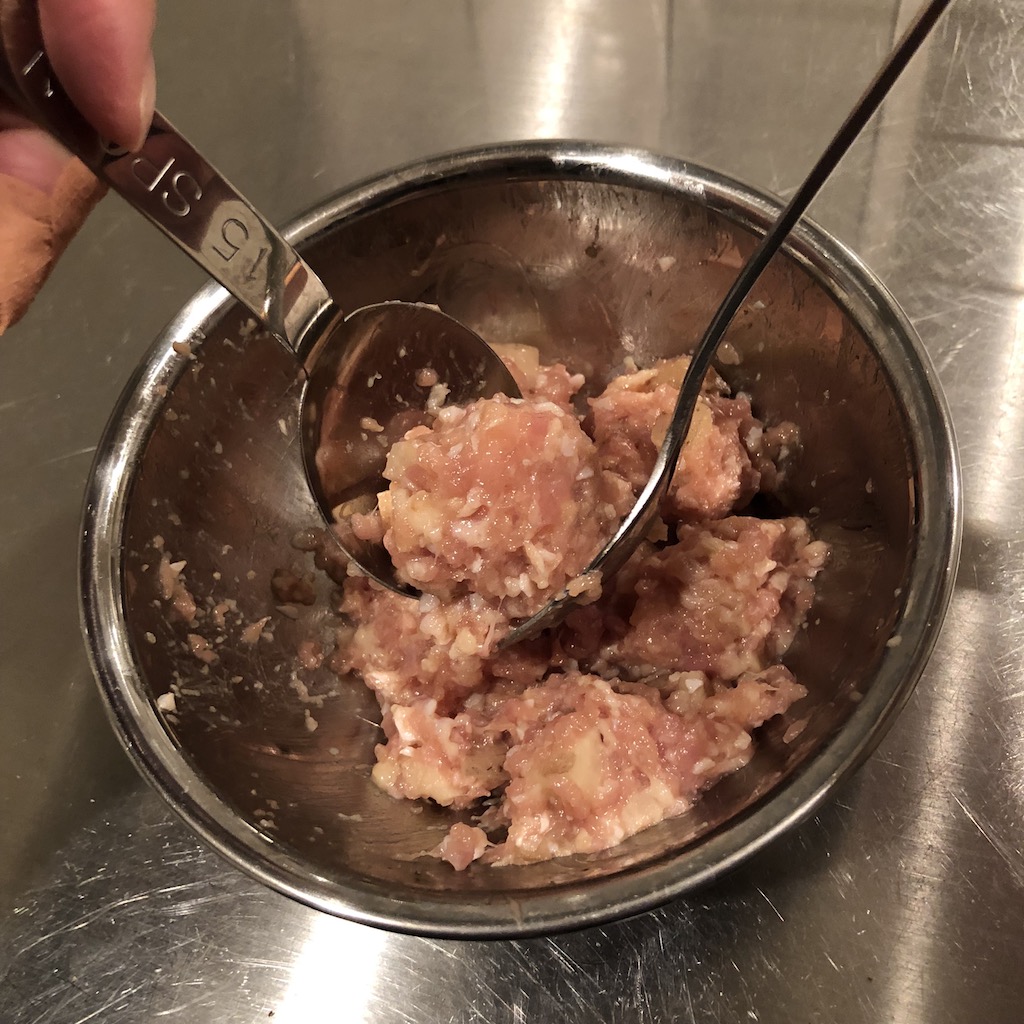 Tip: Use 2 spoons facing each other to make meatballs easily.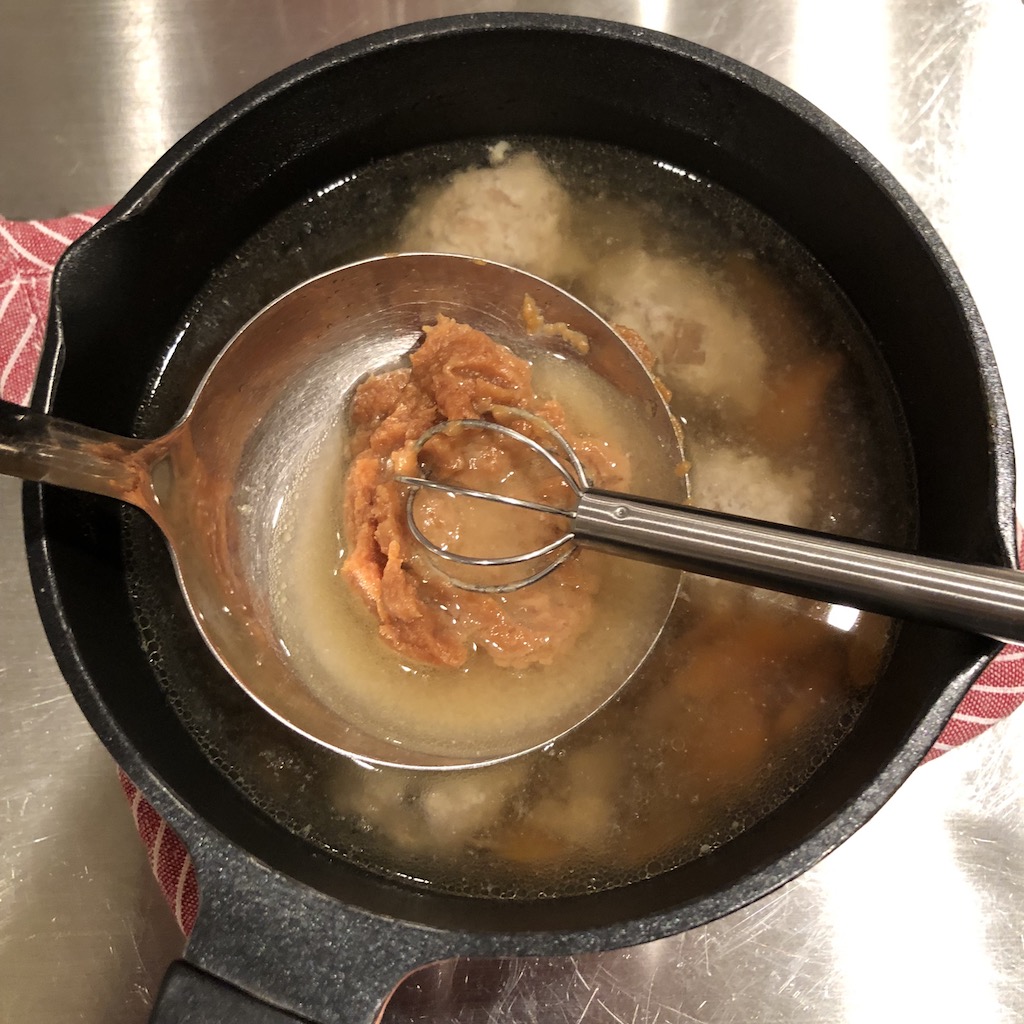 4. After every ingredient is cooked through , add miso paste and stir until miso is completely melted.
Put minced green onion to your liking.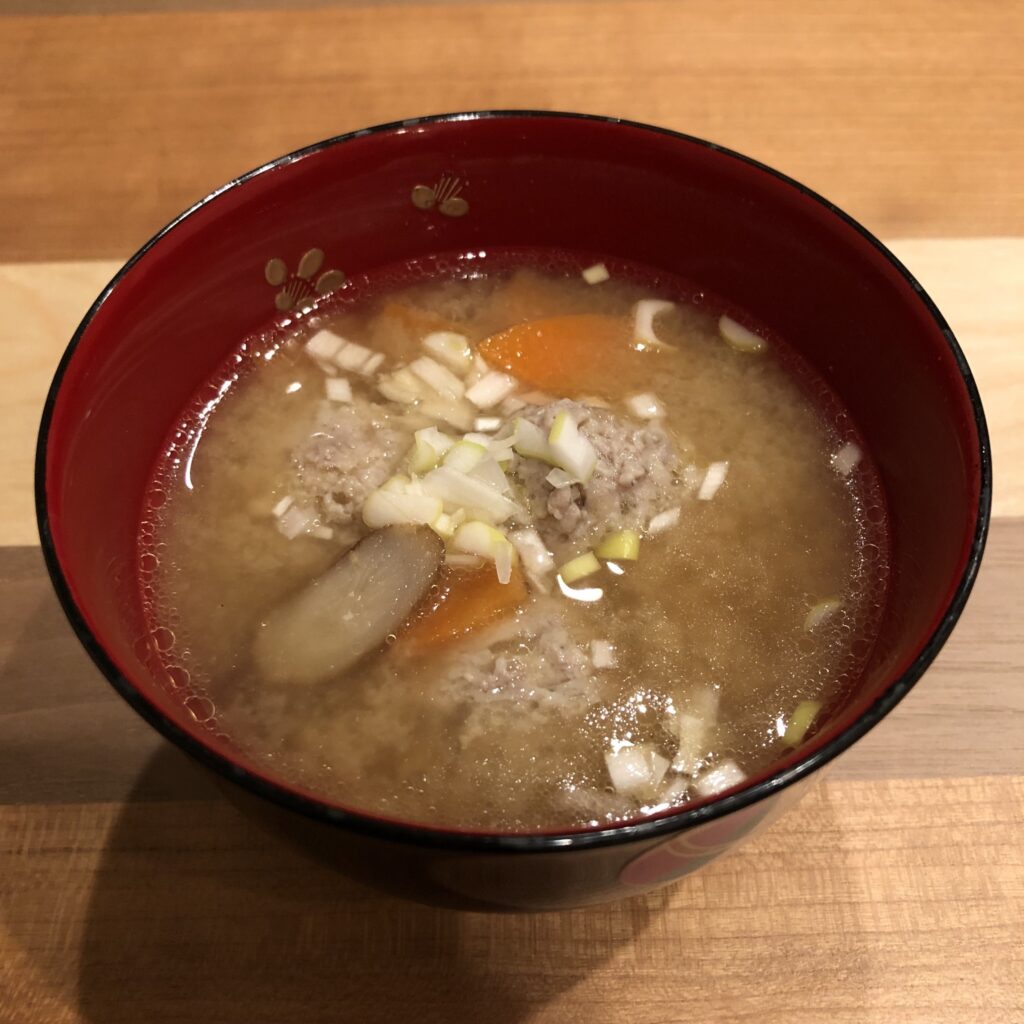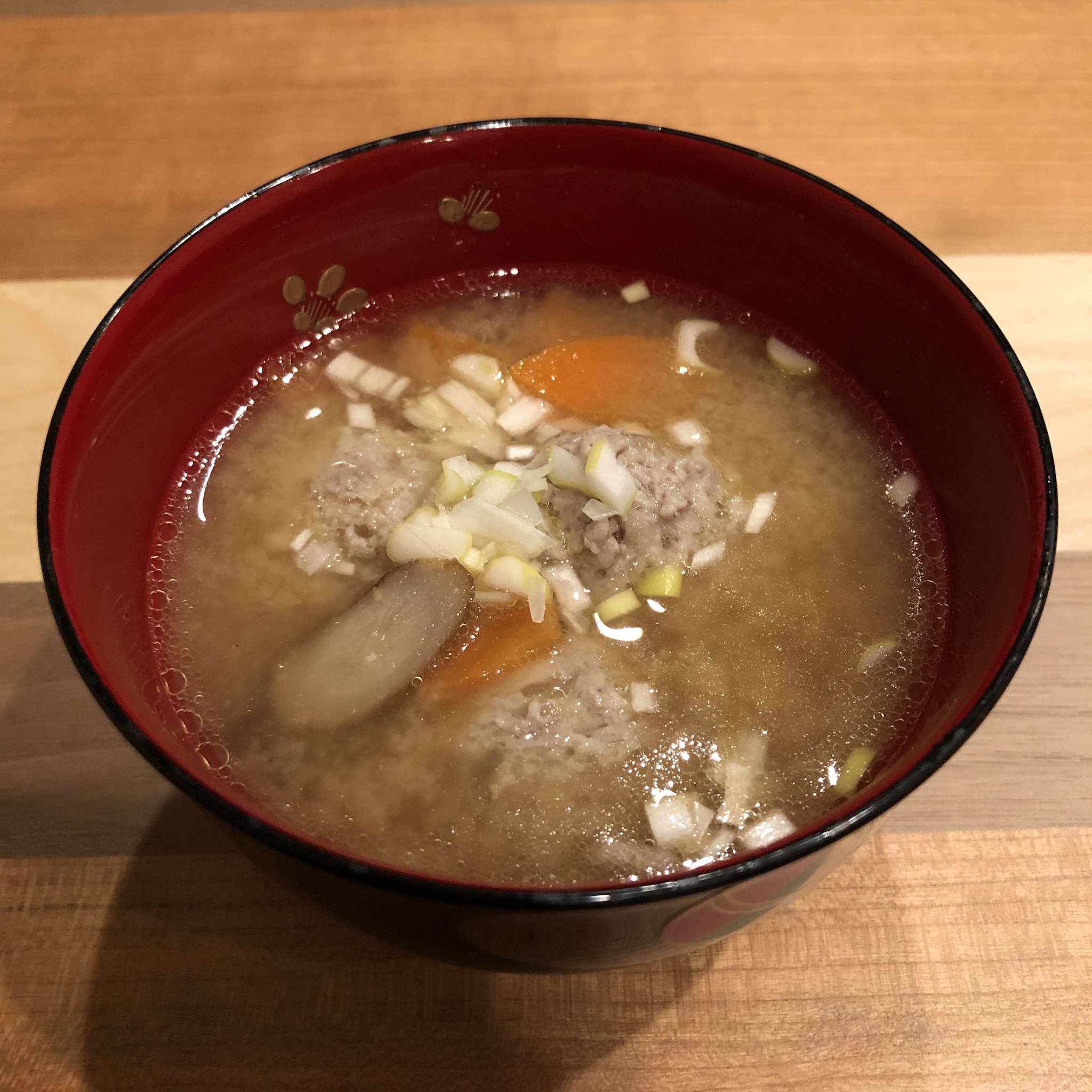 Ready to eat!
The texture of lotus root in meatballs is crunchy and awesome!
The flavor of ginger makes meatballs even better too.
As I imagined, chicken creates great stock (dashi in Japanese) for the soup.
I hope you will love this wonderful soup.
Enjoy your miso soup!