Do you like dishes with sardines?
I don't know how familiar sardine dishes are in each countries. Some people might like spaghetti with sardines or roasted sardines with fresh vegetables…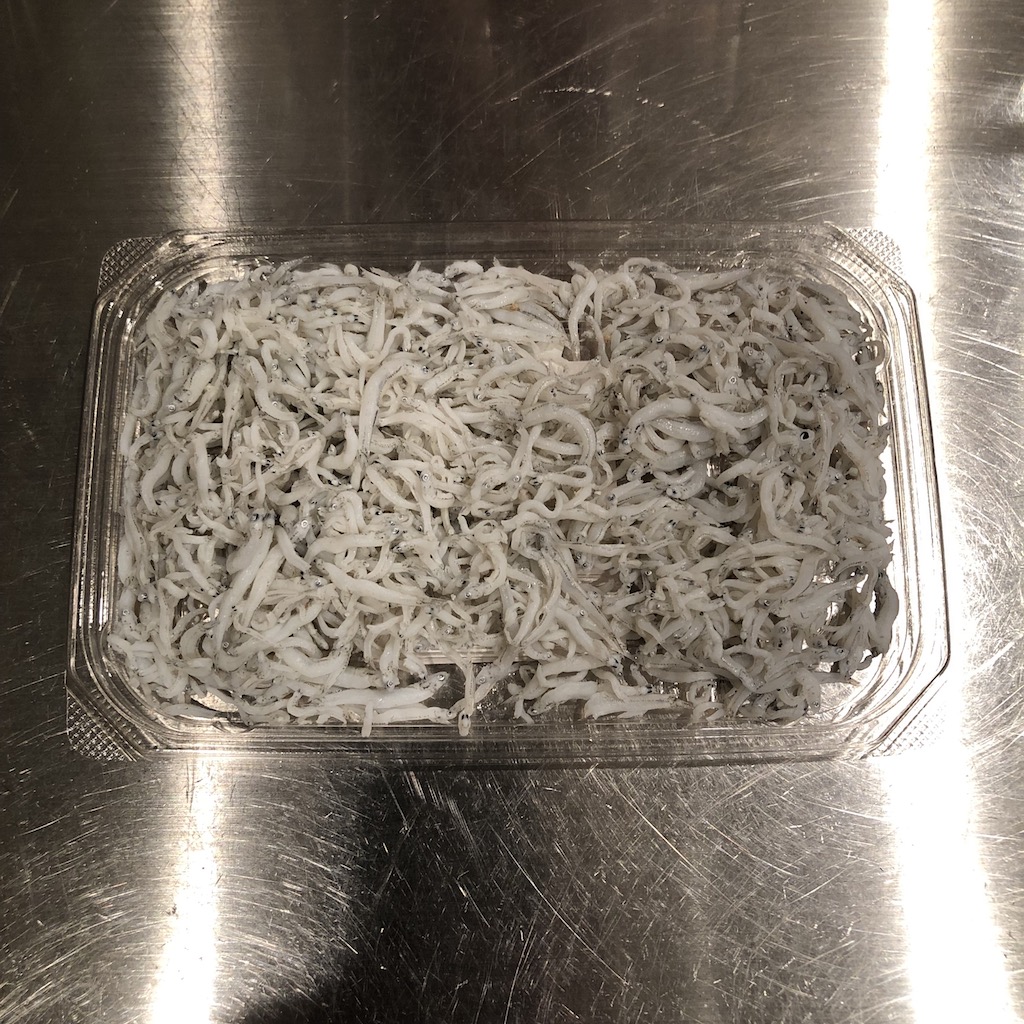 Today's key item is young sardines!
I've never seen people eat this kind of fish in foreign countries. But if you have chance to buy it, I really recommend to try tiny but really tasty young sardines. There are three types of young sardines to eat: 1. raw, 2. boiled, 3. dried.
Raw young sardines are often served as "young sardines don": a bowl of rice with fresh young sardines on top. Only specific location near fishing ground (tourist spot) can serve this kind of dishes because raw young sardines go bad quickly.
That's why dried or boiled young sardines are more popular and useful for us. I like to sprinkle dried young sardines on top of salad. It makes the salad crunchy and nice!
Boiled one is also nice and soft, so you can just choose your favorite one.
I bought boiled one at grocery store but I decided to roast it to make more aromatic and crispy. The texture of roasted one will be almost same as dried young sardines and I think it should be gorgeous topping for sweet cabbage miso soup!
【Recipe (2 servings)】
Ingredients
1 oz miso paste (fermented soybean paste)*1
1 teaspoon dashi granules*2
1.5 oz young sardines
3.5 oz cabbage, Cut into bite-sized
1.7 cups (400ml) water
*1 Feel free to adjust the amounts of miso paste to your liking.
*2 If miso paste already contains dashi, don't need dashi granules. I use miso paste containig dashi this time.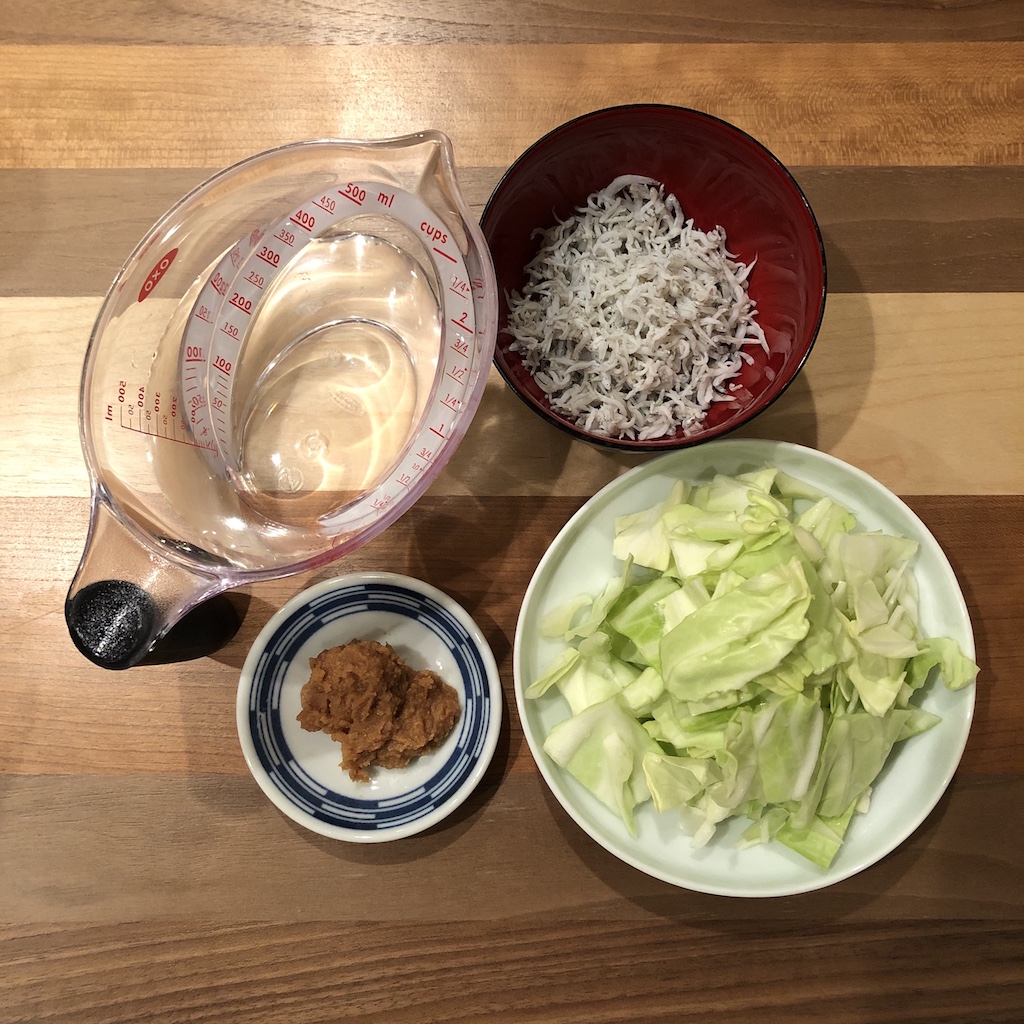 Directions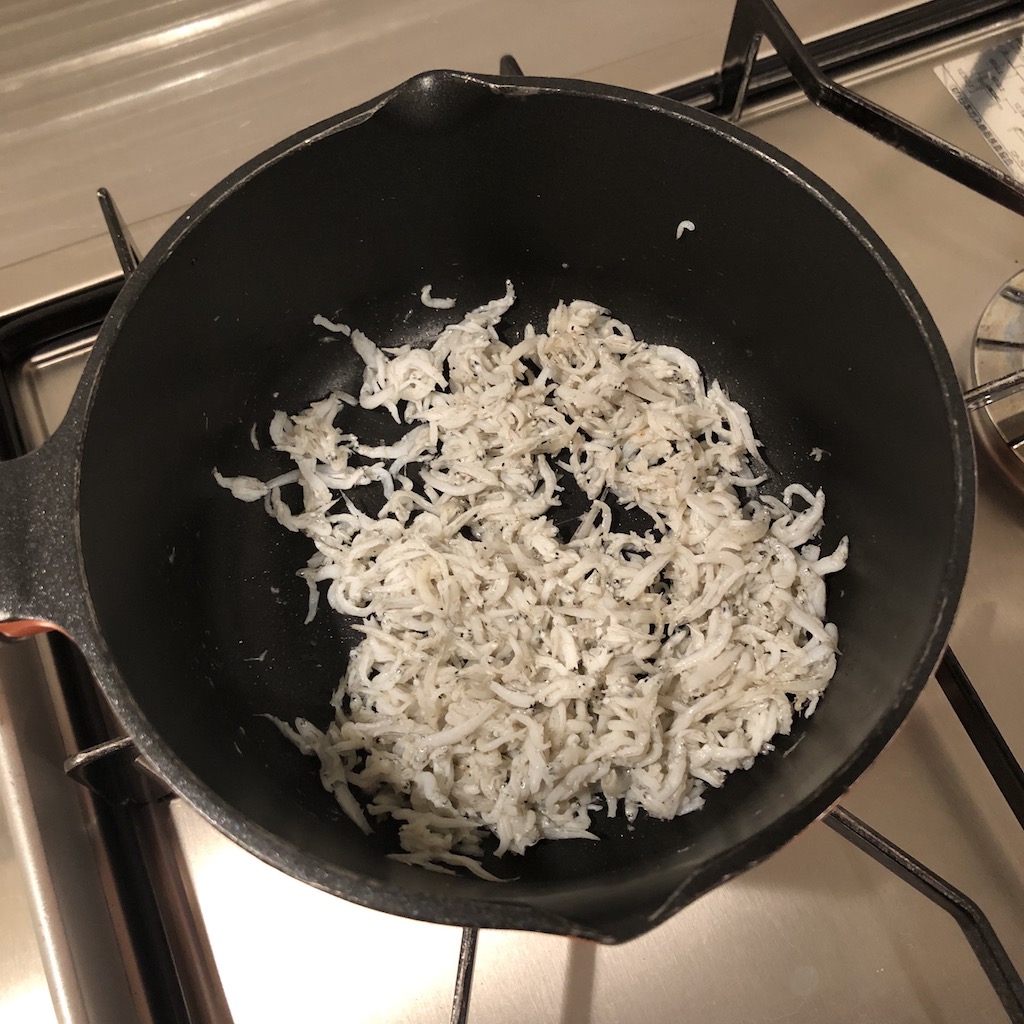 1. Roast young sardines on low heat for about 10 min. Stir continually.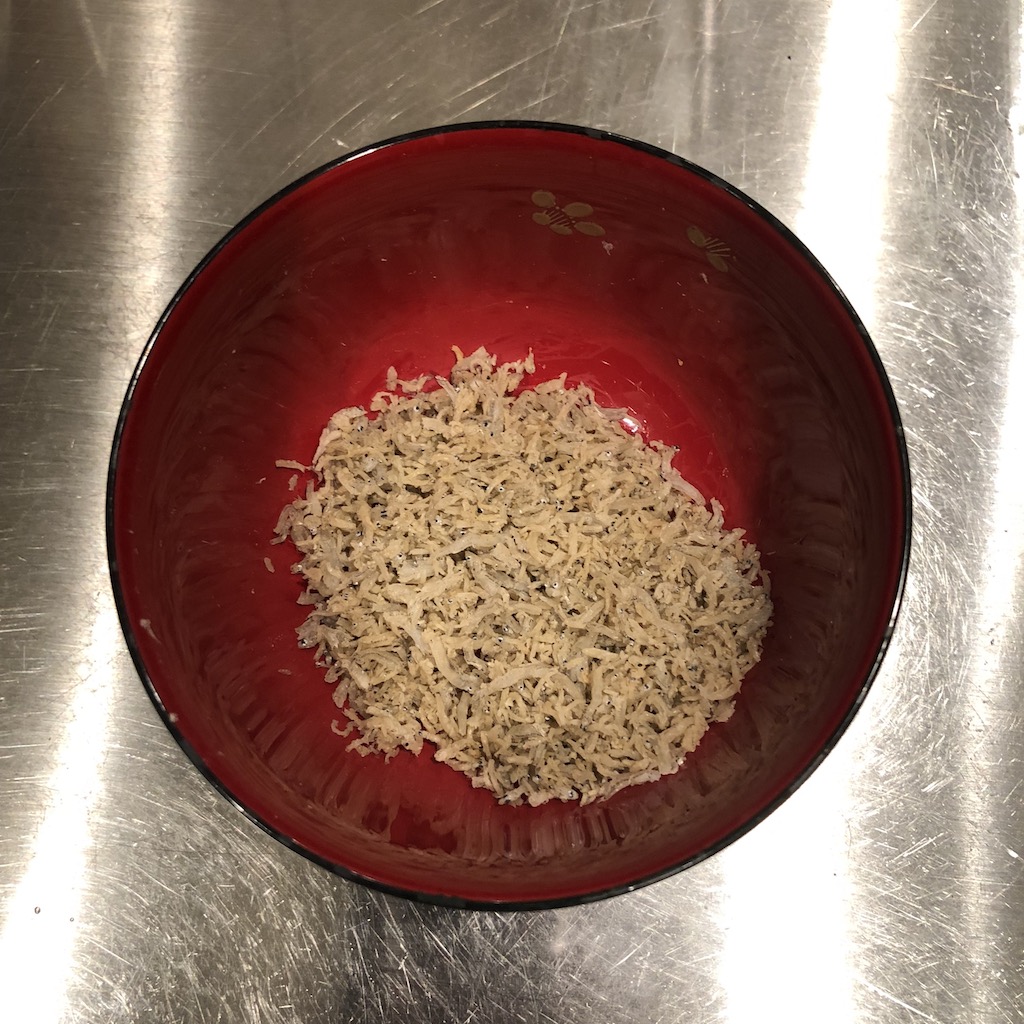 2. Roast until young sardines are dried and the color turns slightly brown.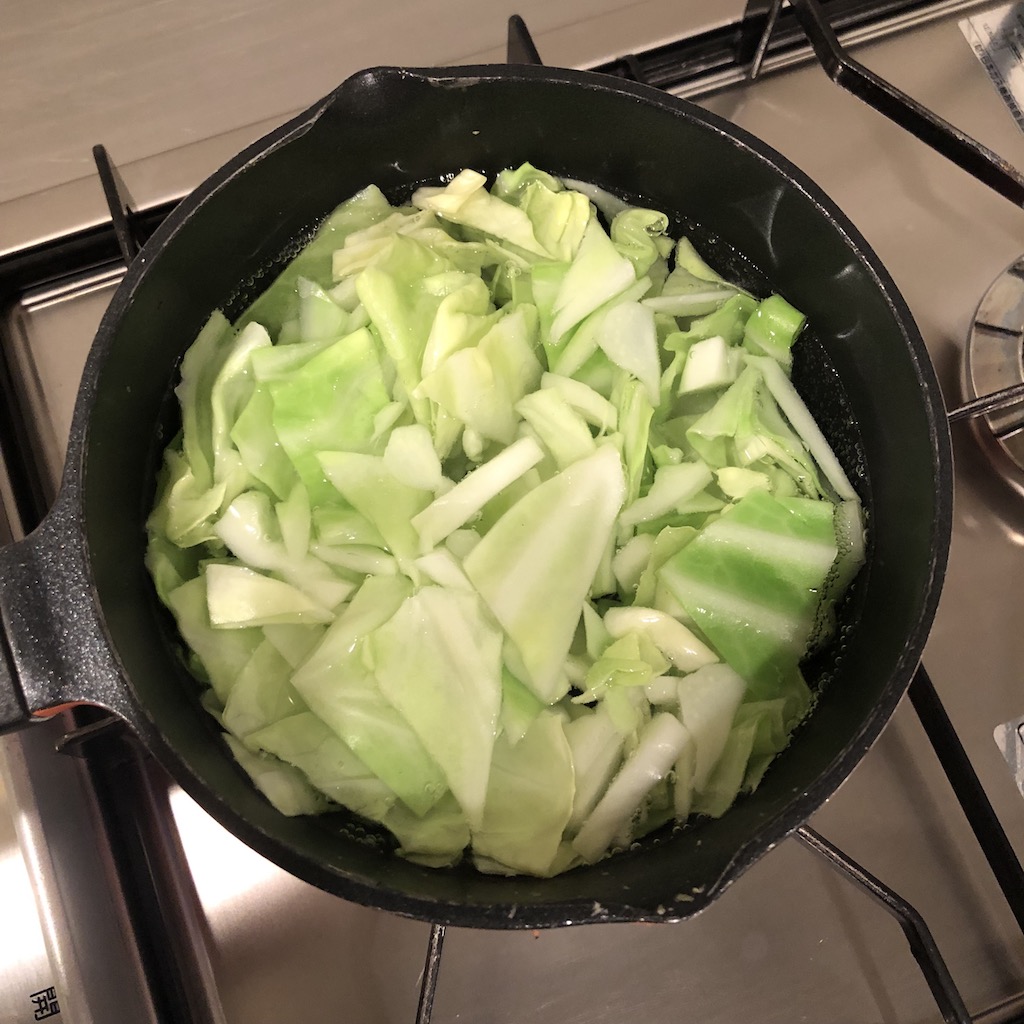 3. Heat cabbage and dashi granules in boiled water and wait until cabbage get soft. Then remove from heat.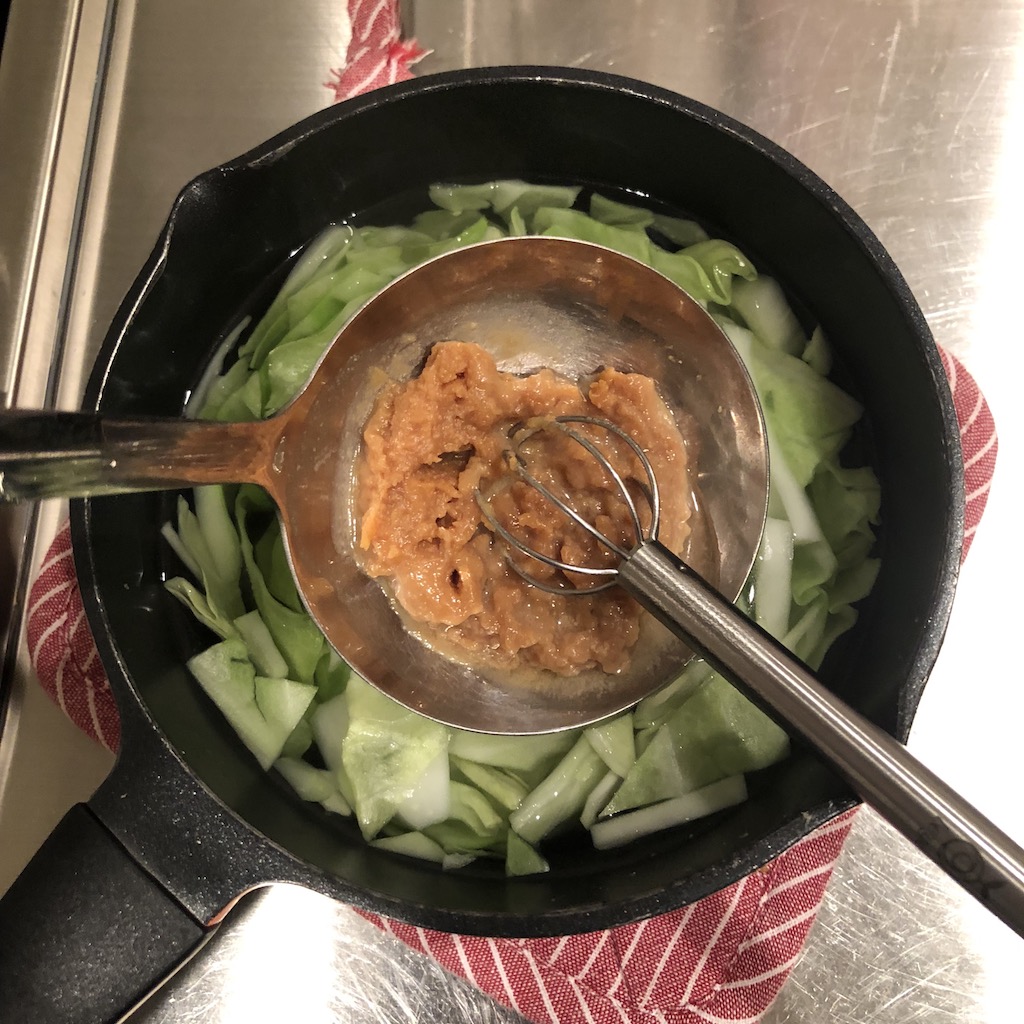 4. Add miso paste and stir until miso is completely melted. Put roasted young sardines on top.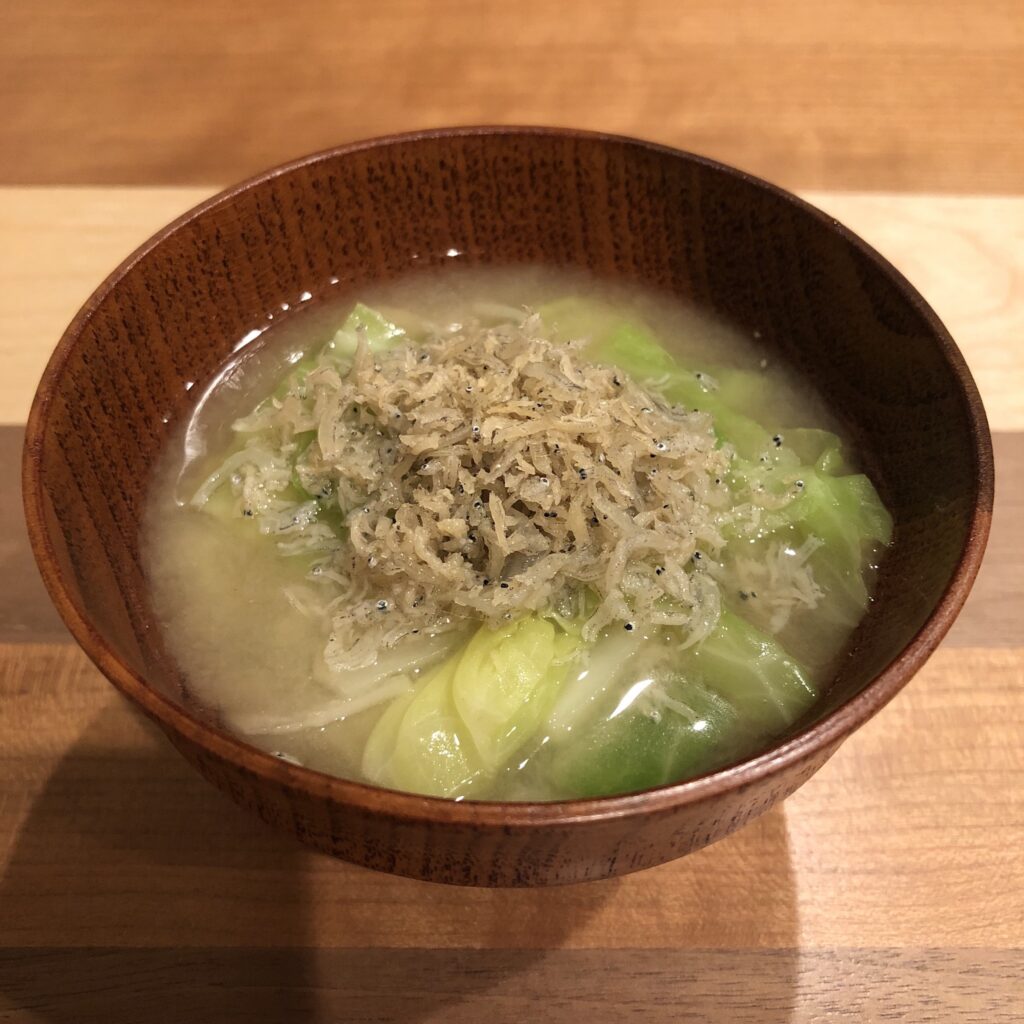 Ready to eat!
The crisp texture always makes me happy!
Miso soup with fish sometimes smells too strong, but today's one went perfect with aromatic young sardines. It also matches so well with sweet cabbage.

You can also put boiled young sardines or just buy dried one depending on your favor.
Enjoy your miso soup!