What kind of dish do you imagine for eggplants?
Eggplant is one of the most popular vegetable in Japan. It can be used for Tempura, Stir-fried vegetables, pickles and so on. So I should use eggplant for genuine style miso soup today!
Since I grew up with a variety of home-grown vegetables, there were plenty eggplants at home when I was kid. I used to hate that my mom asked me to harvest a lot of them, but now I wish I could have them at home so I could get fresh one every day haha.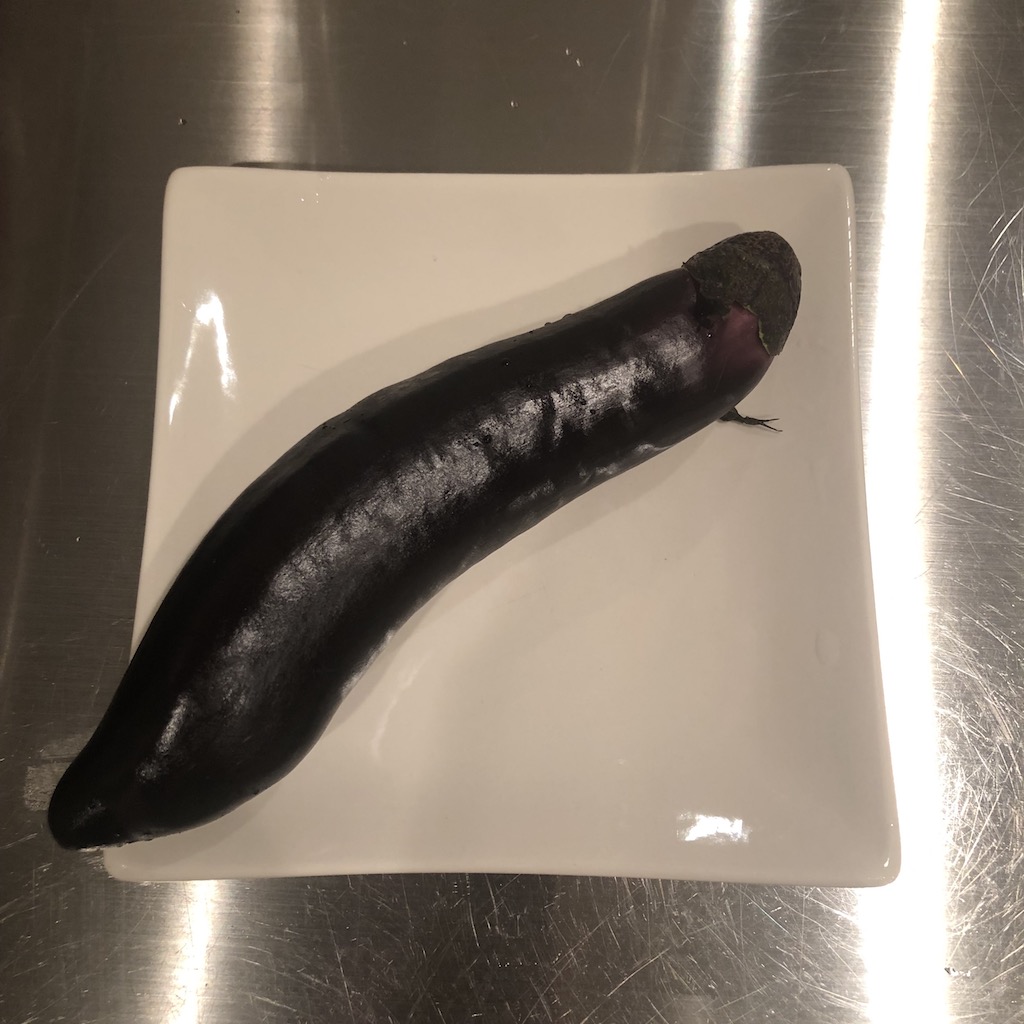 Japanese eggplant is thinner than the one I saw in the U.S. I can't explain well about the difference of the taste, but I want you to try Japanese eggplant if you have opportunity
【Recipe (2 servings)】
Ingredients
1 oz miso paste (fermented soybean paste)*1
1 teaspoon dashi granules*2
2 oz eggplant, Sliced
1.5 oz onion, Shredded
0.3 oz (half sheet) thin fried tofu, Cut into rectangles
1.7 cups (400ml) water
*1 Feel free to adjust the amounts of miso paste to your liking.
*2 If miso paste already contains dashi, don't need dashi granules. I use miso paste containig dashi this time.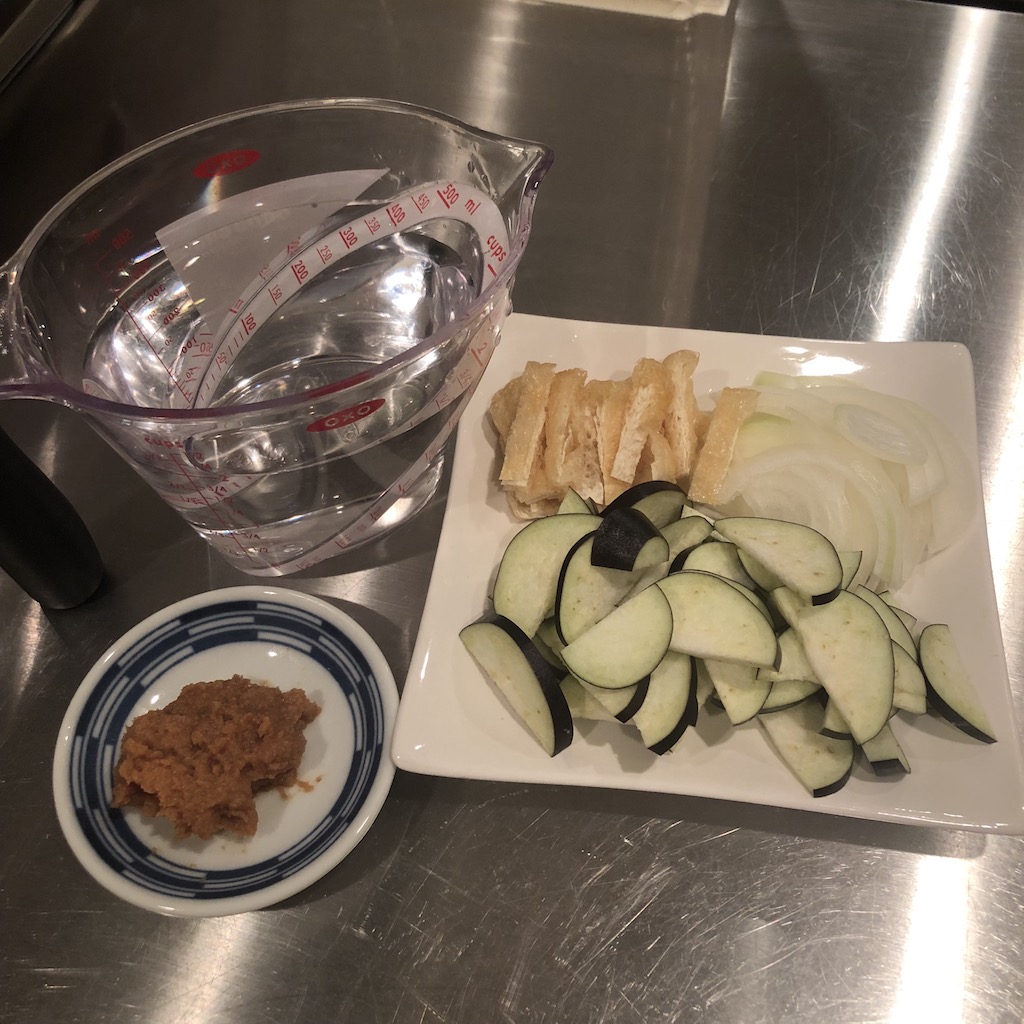 Directions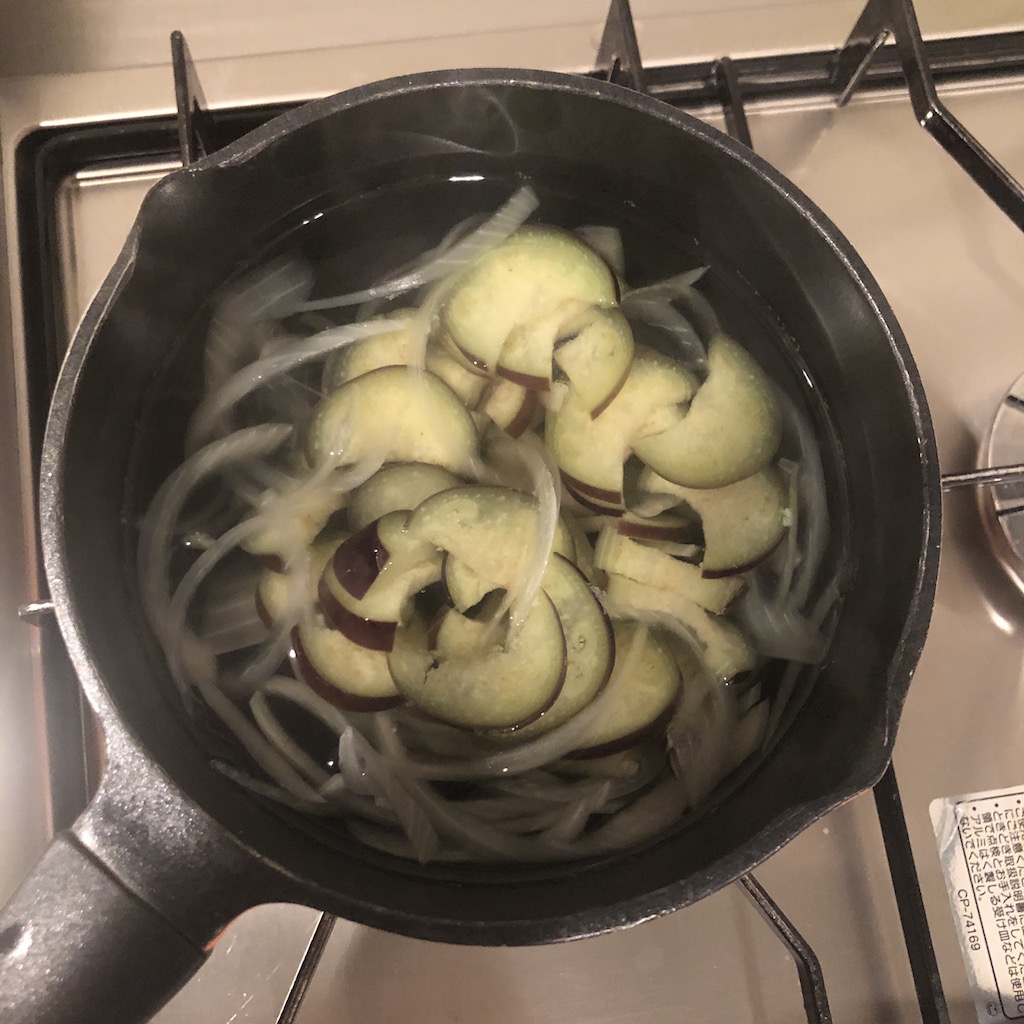 1. Heat water, eggplant, and onion in a saucepan until onion turns translucent.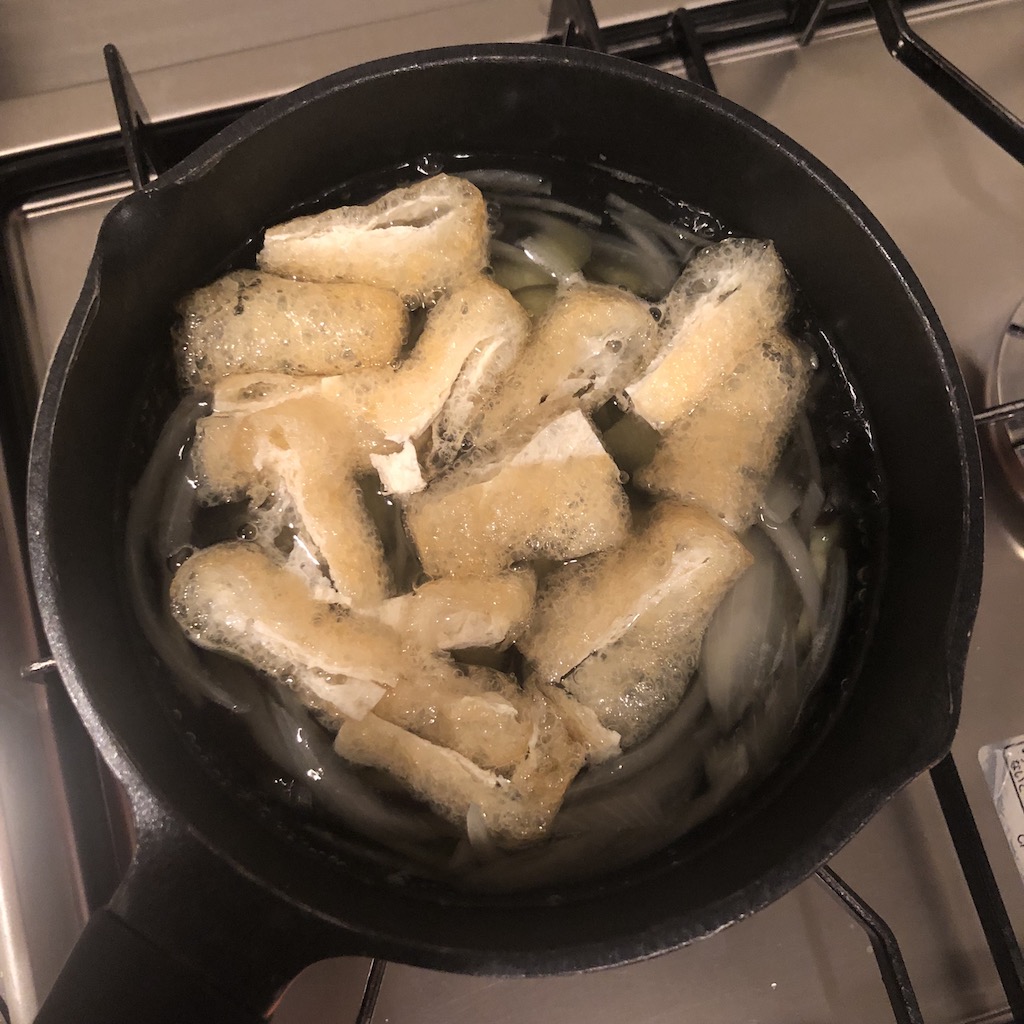 2. Add thin fried tofu and warm up for 1 minute. (Add dashi granules if you need).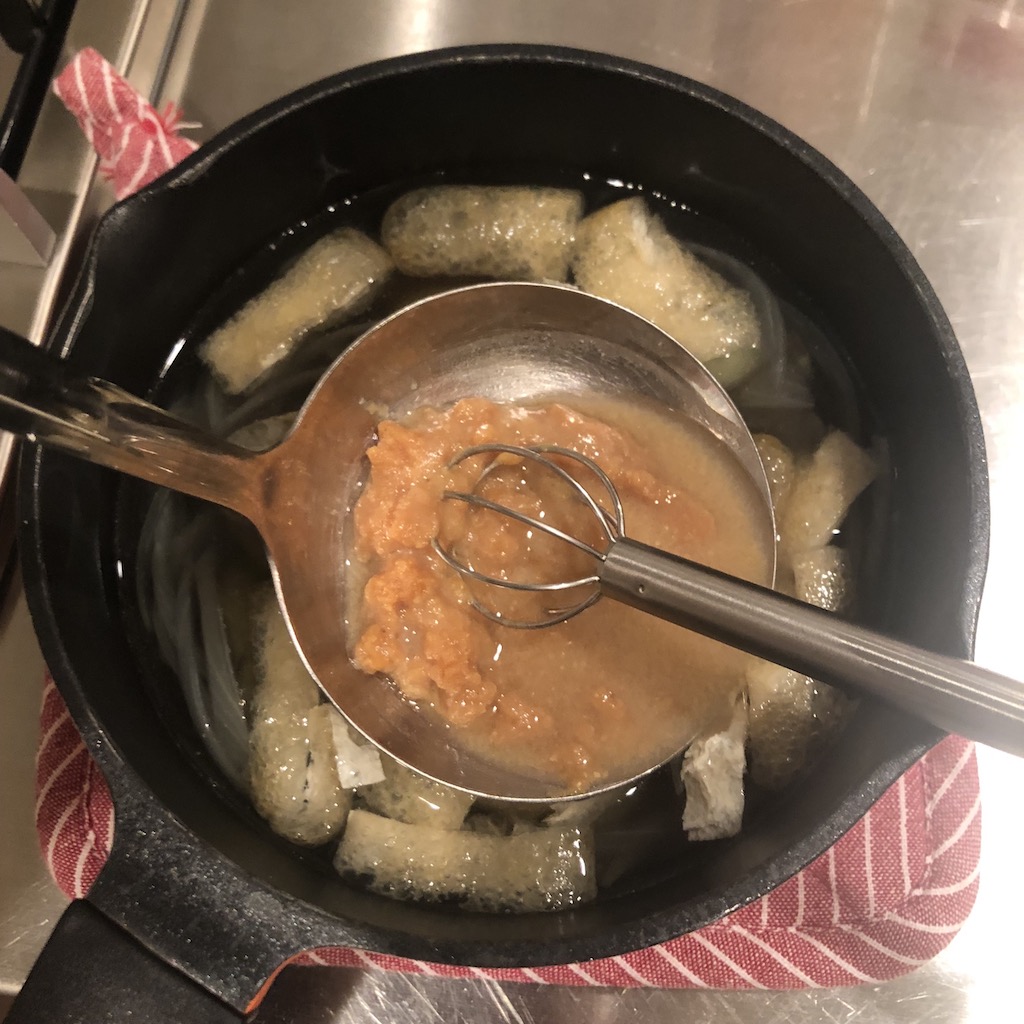 3. Add miso paste and stir until miso is completely melted.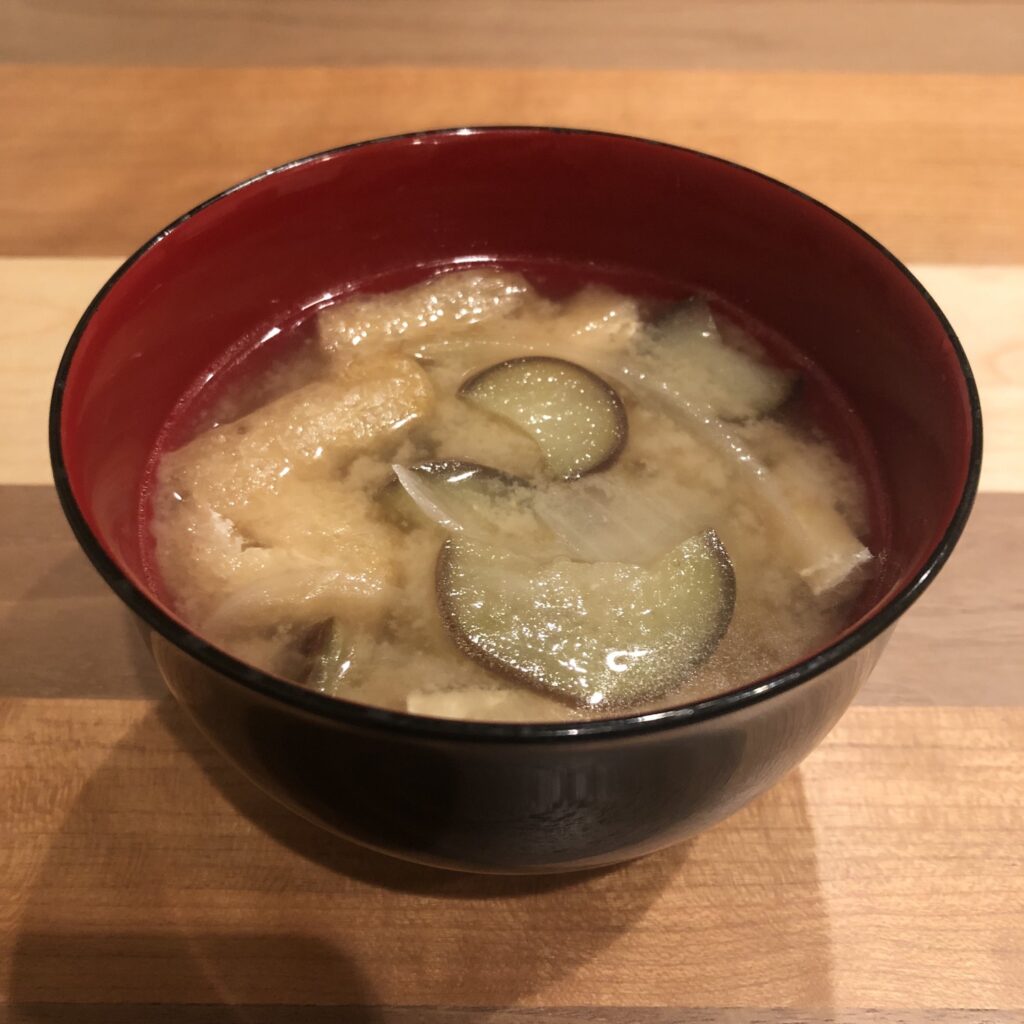 Ready to eat!
The hardness of eggplant should be just as you like. I like very soft eggplant, so take long time to heat.
The soft eggplant melts in your mouth with delicious miso soup.
Onion is doing great job to make the soup nice and sweet!
Enjoy your miso soup!