Do you like garlic? I think everybody loves garlic!
I believe it's exceptionally useful ingredient for every single dishes, and makes dishes much better and rich taste.
I like to use it for spaghetti sauce, Chinese or Korean style stir-fried dishes, curry, and so on.
Japanese seasonings such as soy sauce and miso are also matches so well with garlic.
Sweet and salty sauce (made out of soy sauce, sugar, and sake) with grated garlic is the best for grilled pork.
Garlic is often minced or thinly sliced and then used for various types of sauce, but today's recipe uses whole clove of garlic as ingredient for miso soup.
Let's see if the powerful garlic change miso soup great!
【Recipe (2 servings)】
Ingredients
1 oz miso paste (fermented soybean paste)*1
1 teaspoon dashi granules*2
2 cloves of garlic (if the clove is small, use more)
4 oz turnip, Sliced
1.7 cups (400ml) water
(Prepare plenty of oil for deep-frying garlic)
*1 Feel free to adjust the amounts of miso paste to your liking.
*2 If miso paste already contains dashi, don't need dashi granules. I use miso paste containig dashi this time.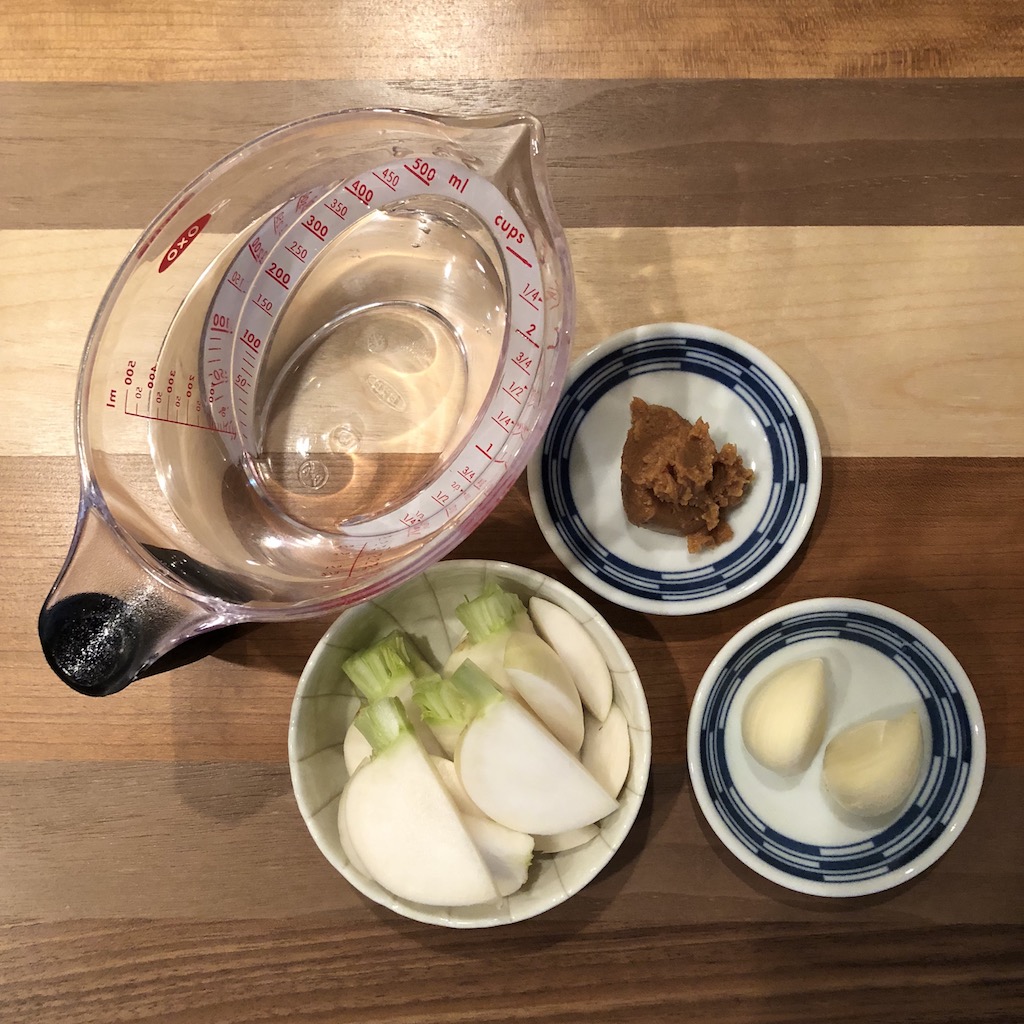 Directions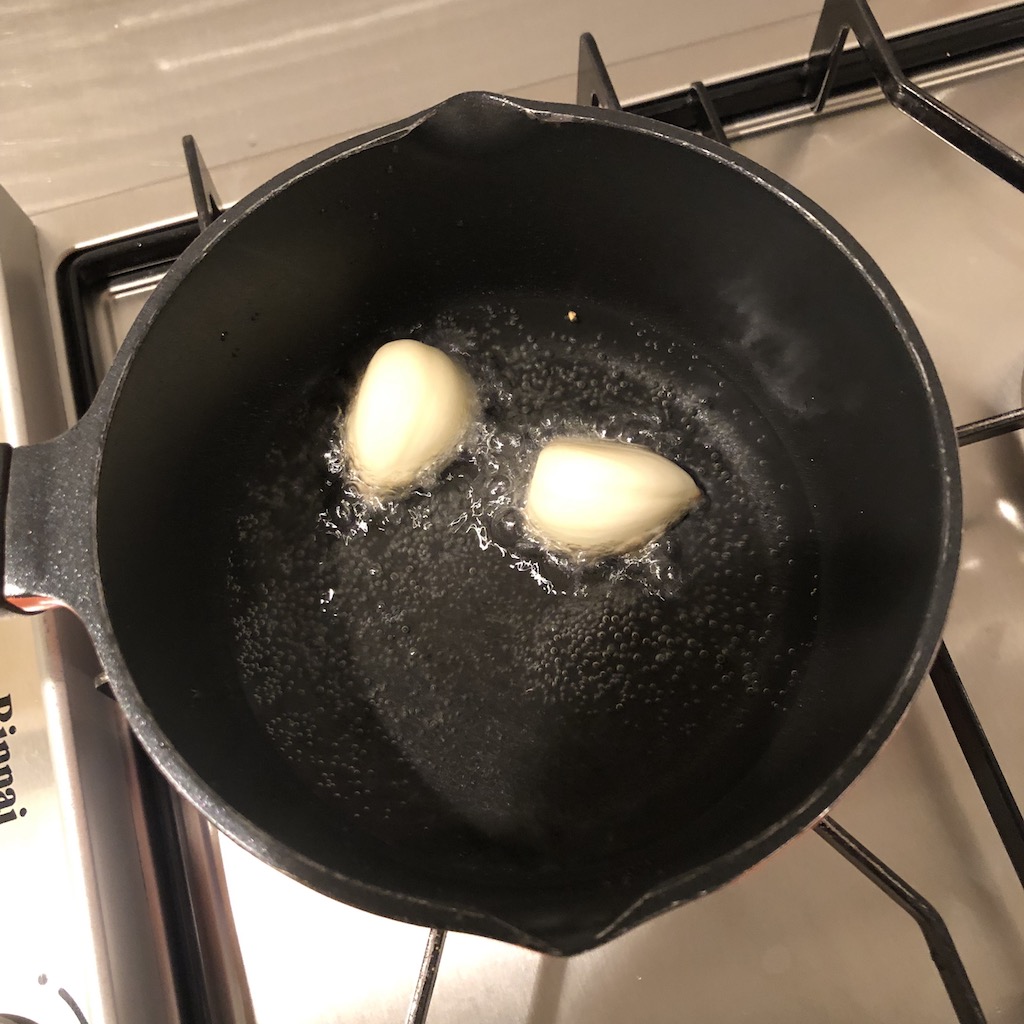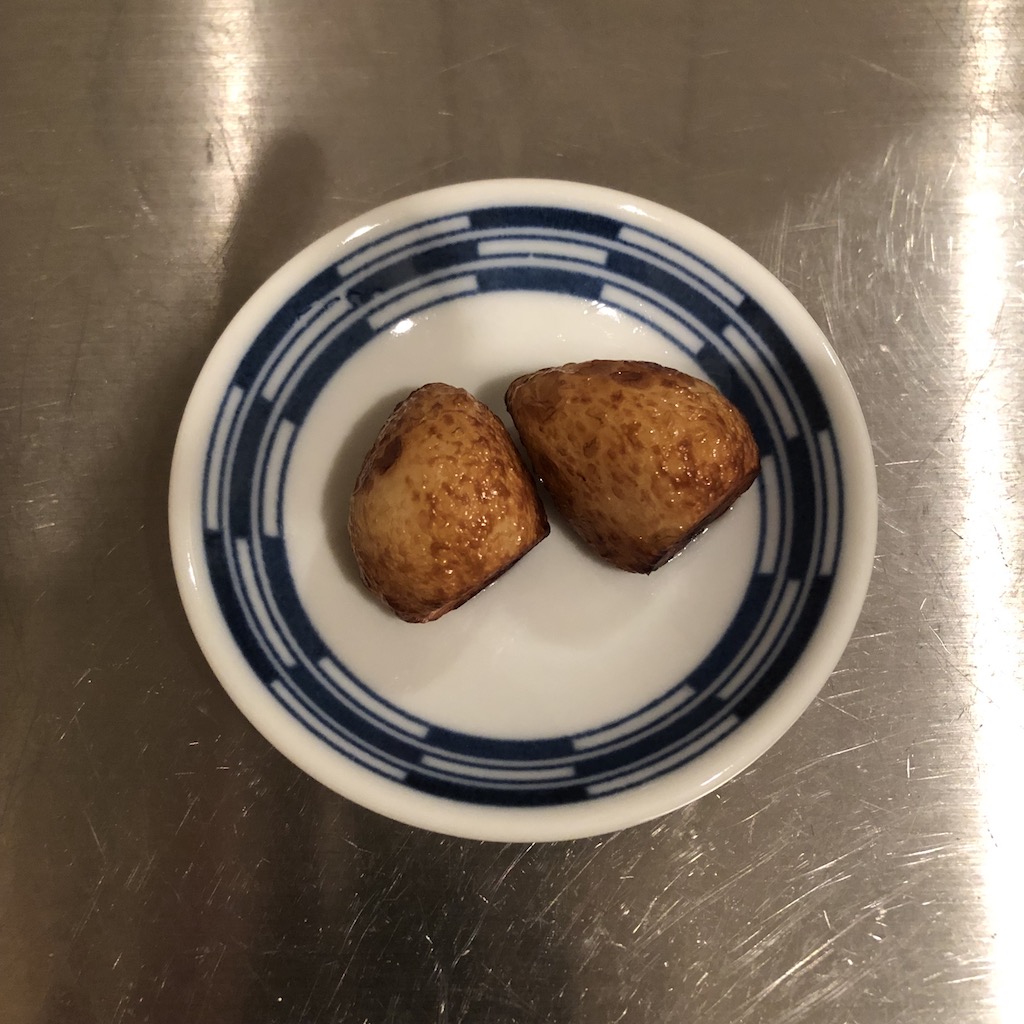 1. Deep-fry garlic. Take care the temperature in order to avoid scorching them.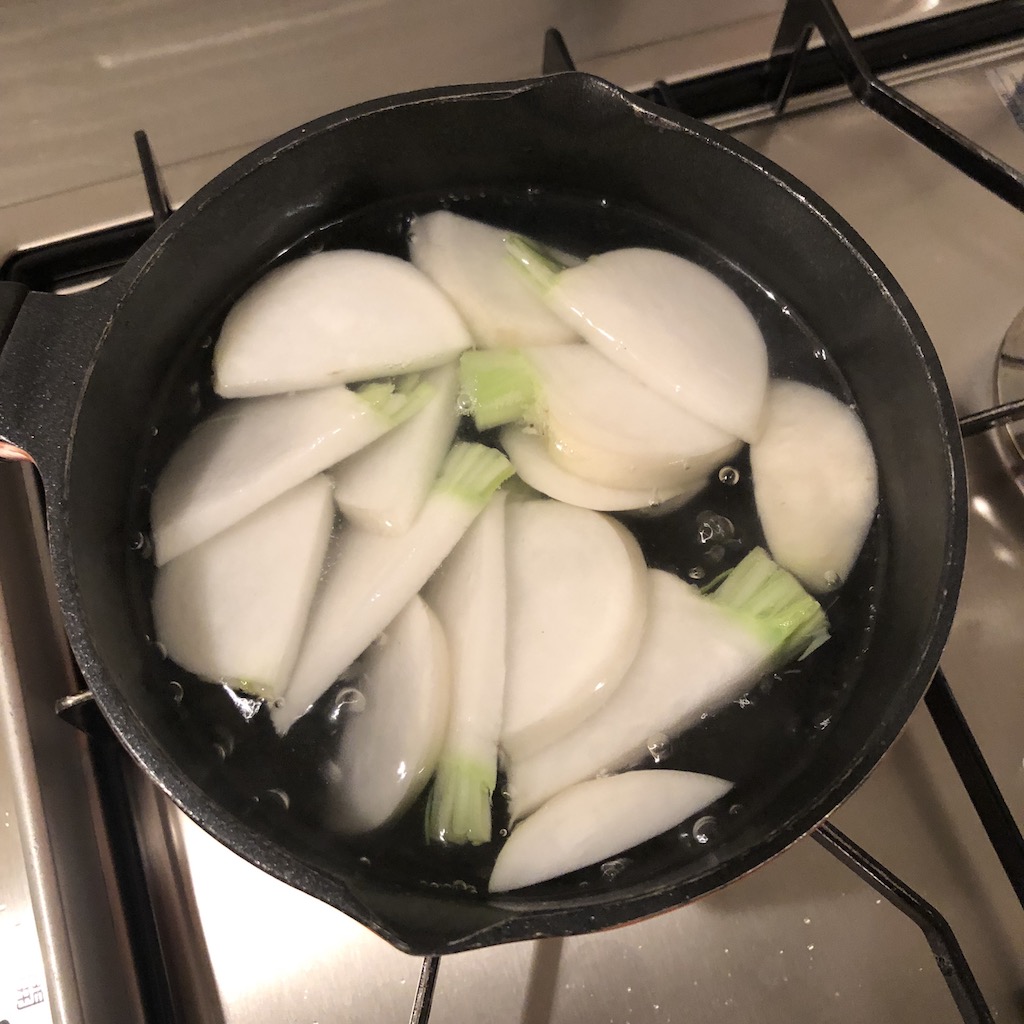 2. Heat water, turnip, and dashi granules in a saucepan until turnip is well cooked. Then remove from heat.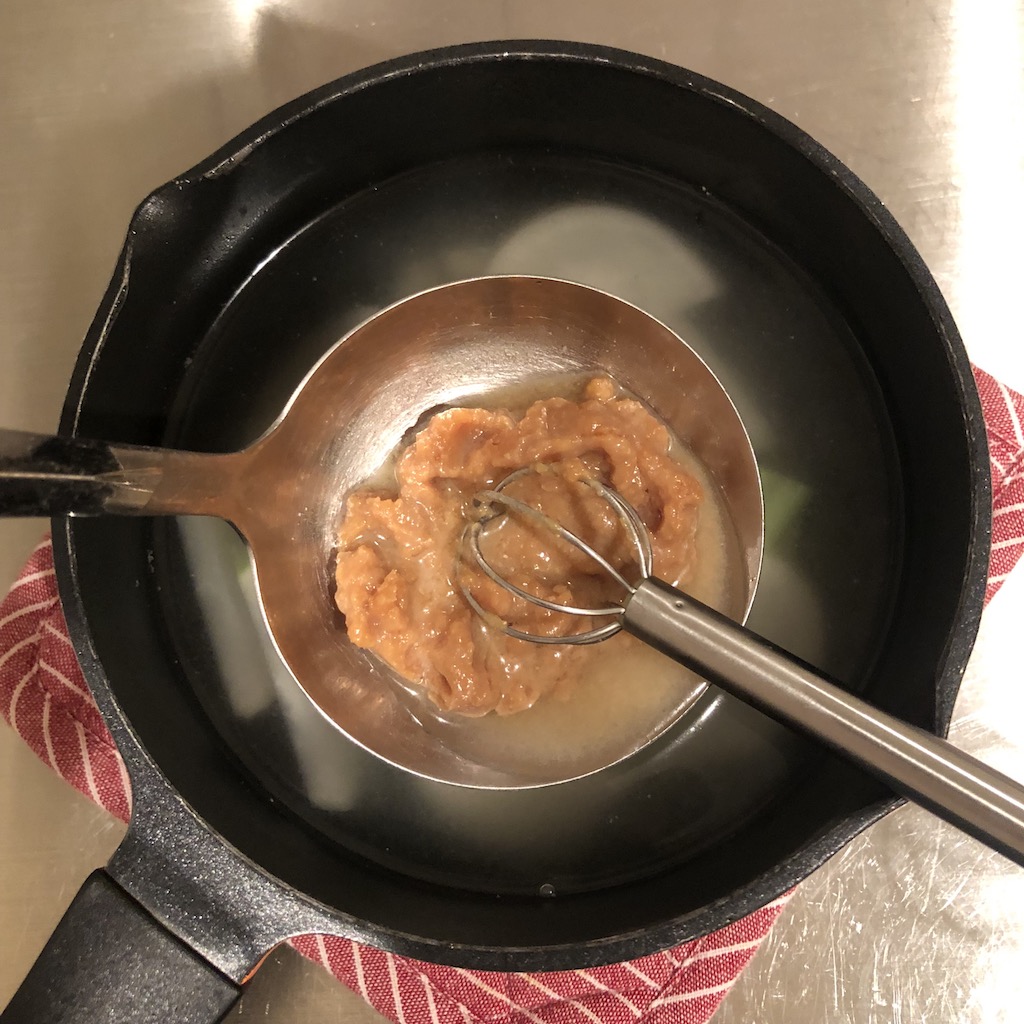 3. Add miso paste and stir until miso is completely melted. Put deep-fried garlic in a bowl and pour miso soup with turnip.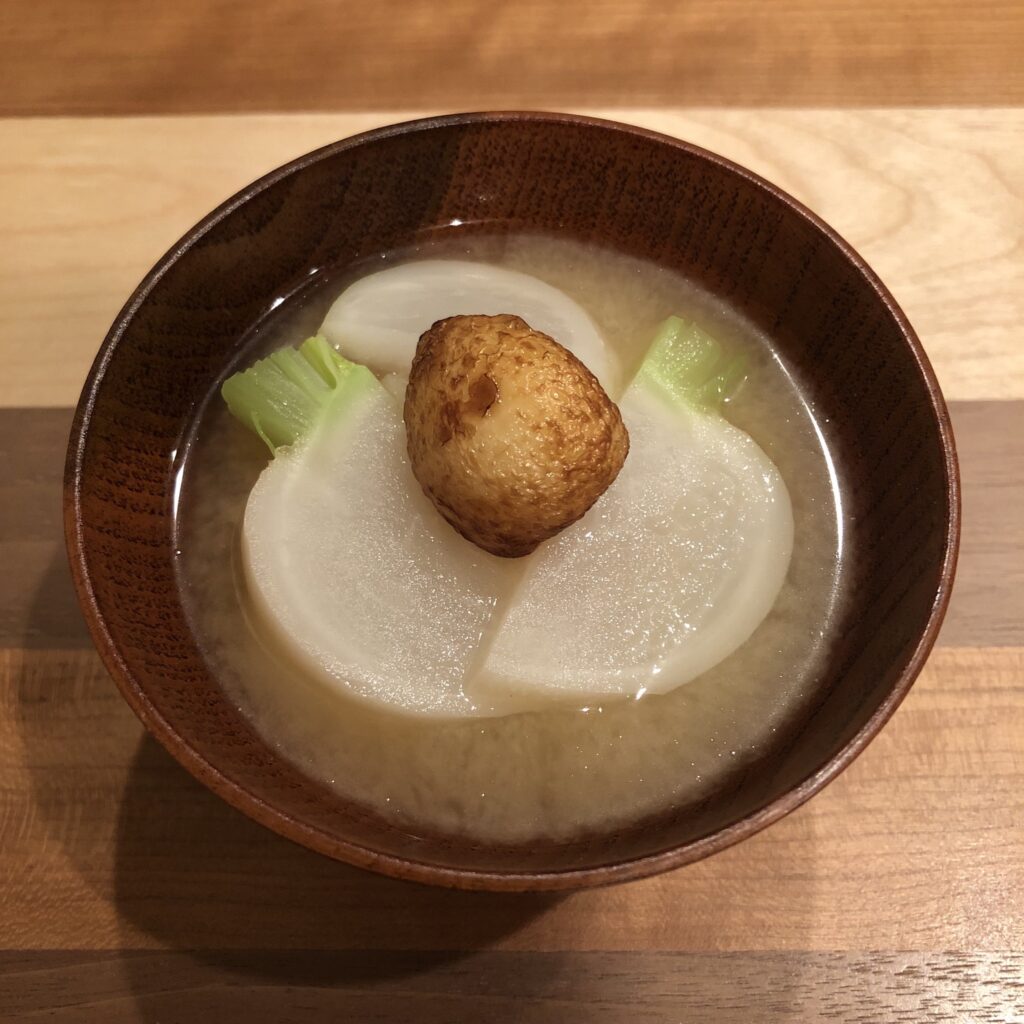 Ready to eat!
Deep-fried garlic turned beautifully brown, and miso soup is surrounded by the great smell!
Strong taste and fragrant garlic creates amazing combination with light taste of turnip.
I used relatively big size of cloves so actually it was needed more time to become nicely soft.
I recommend to deep-fry garlic until it's cooked well.
Enjoy your miso soup!