Have you ever heard of Japanese butterbur?
You may know about butterbur which is herbal supplement used for pain, migraine, upset stomach and so on. Although I haven't known such thing, it sounds like butterbur is totally just material for medicine.
However, Japanese butterbur is edible and it's my parents' favorite foods.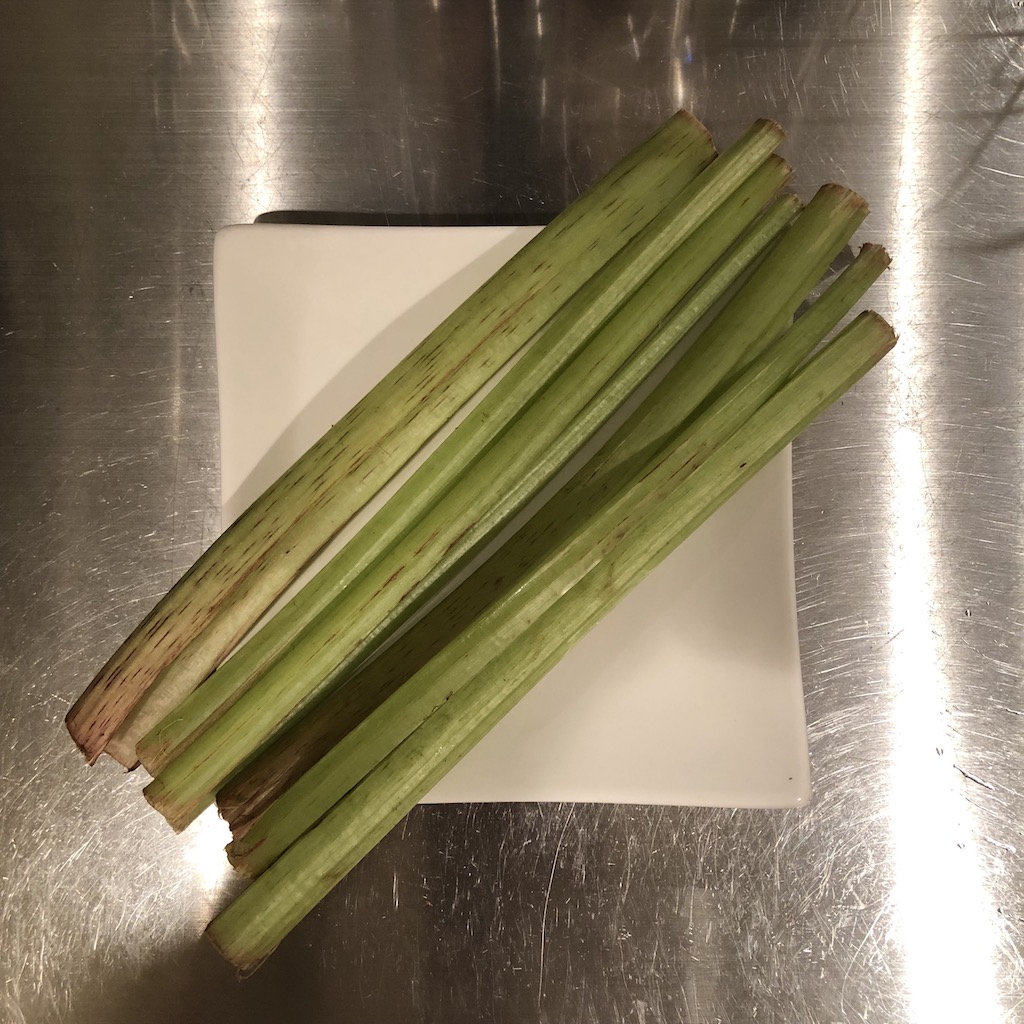 A lot of Japanese butterbur were growing wild around my house when I grew up in Gunma prefecture: country town. So my mom used to cook stalks of Japanese butterbur with sweet-soy sauce taste.
For me as kid, the unique flavor of the stalks and its bitter taste were not so good.
But now my taste changed, and I can enjoy this bitter and delicious stalks of Japanese butterbur.
Japanese butterbur is not so popular material for city people and since I've been in city: Tokyo for a long time, I almost forgot about this food. But the fresh pack of stalks of Japanese butterbur caught my eyes at store.
Spring is actually the best season for them , so let's feel great flavor of nostalgic Japanese butterbur with miso soup!
【Recipe (2 servings)】
Ingredients
1 oz miso paste (fermented soybean paste)*1
1 teaspoon dashi granules*2
2.5 oz stalks of Japanese butterbur
0.7 oz (1 sheet) thin fried tofu, Cut into rectangles
1.7 cups (400ml) water
(Prepare extra water to boil stalks of Japanese butterbur beforehand)
*1 Feel free to adjust the amounts of miso paste to your liking.
*2 If miso paste already contains dashi, don't need dashi granules. I use miso paste containig dashi this time.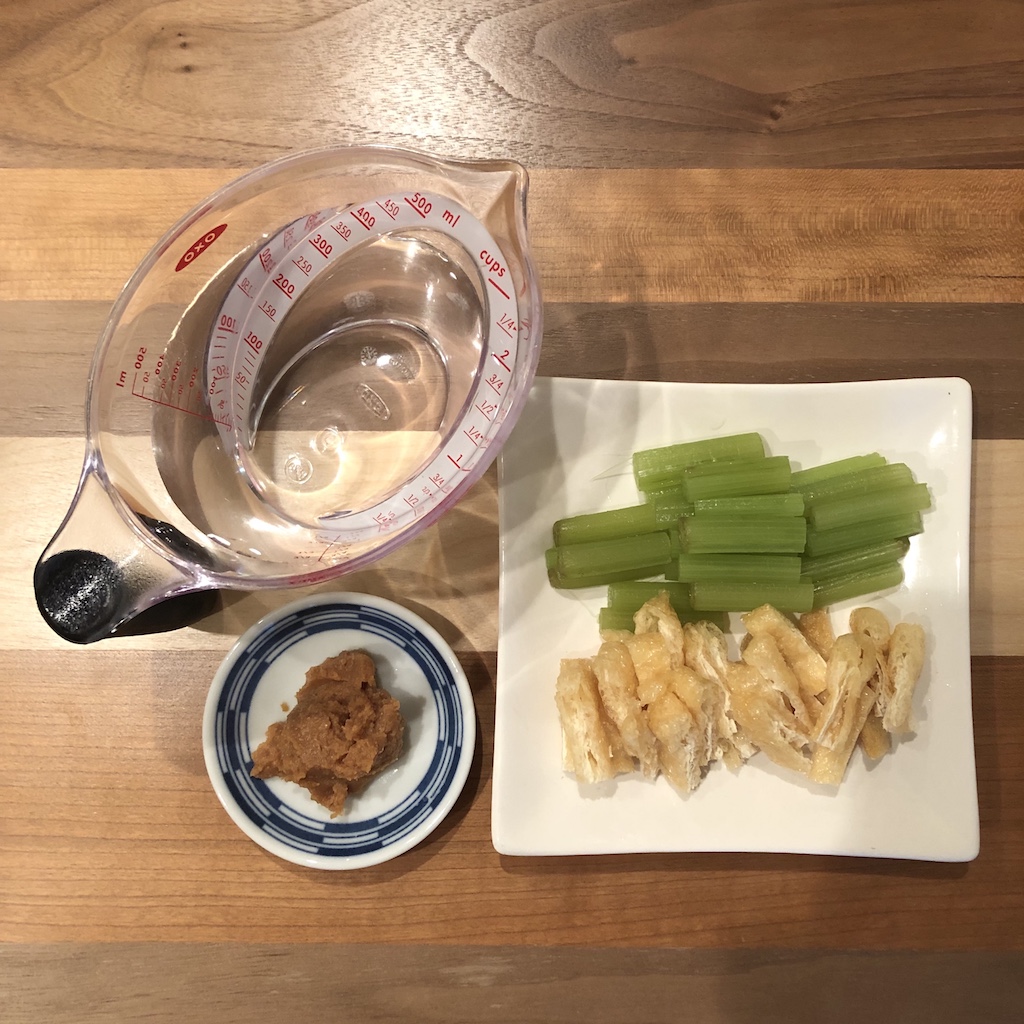 Directions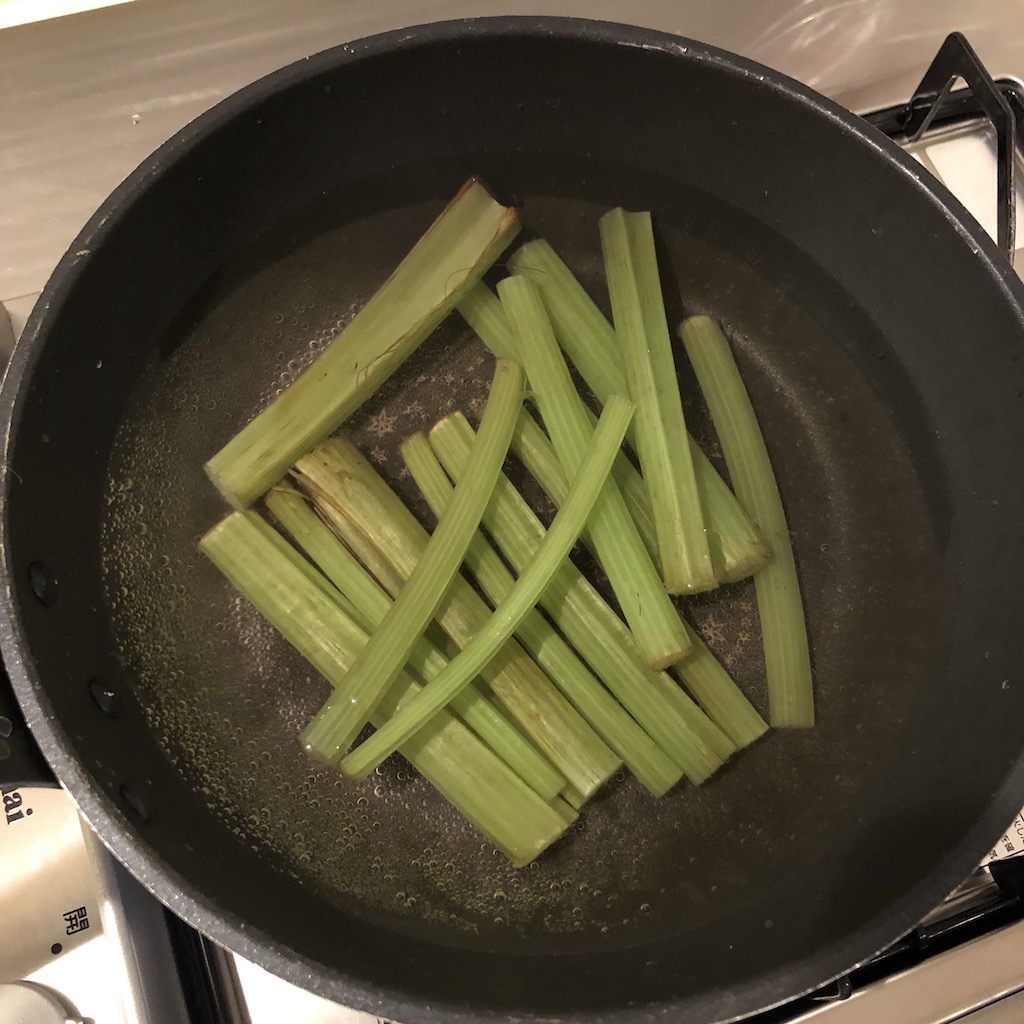 1. Boil stalks of Japanese butterbur in plenty of water for 3 min.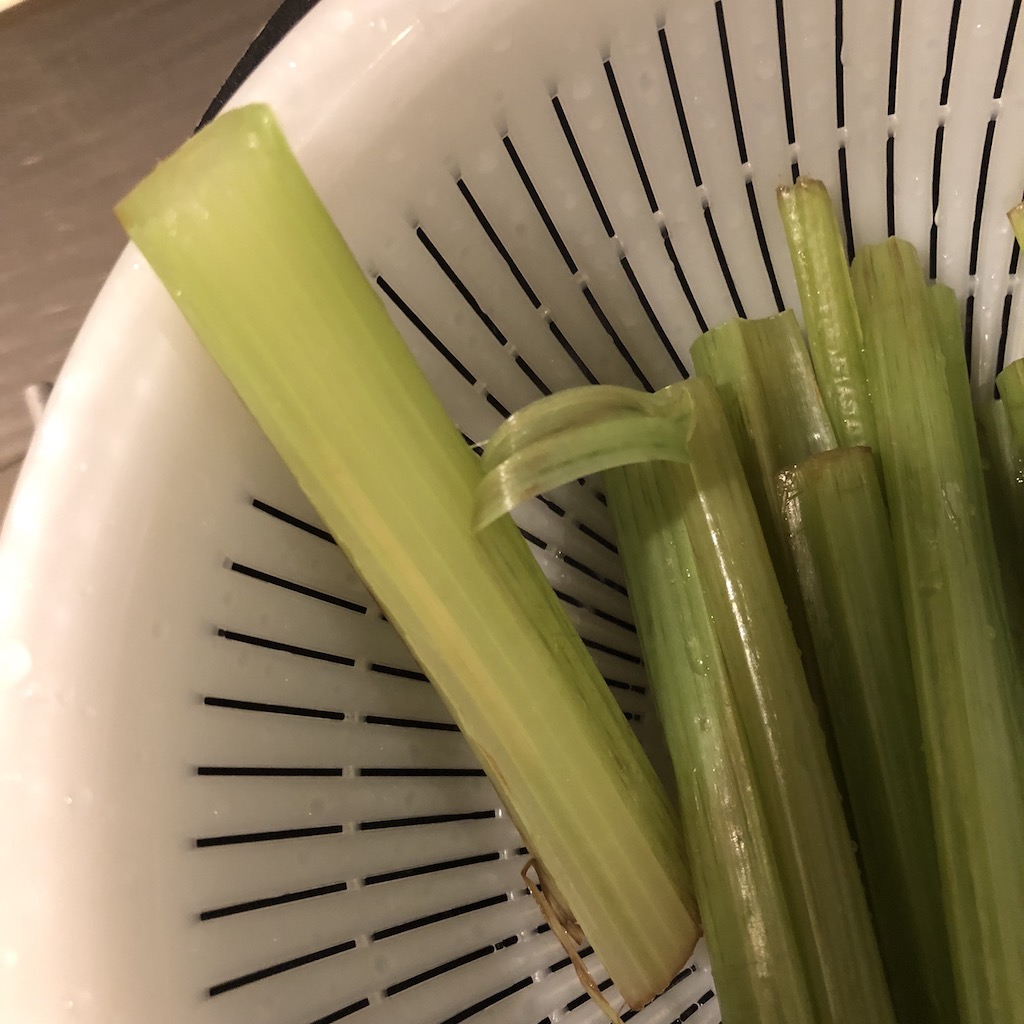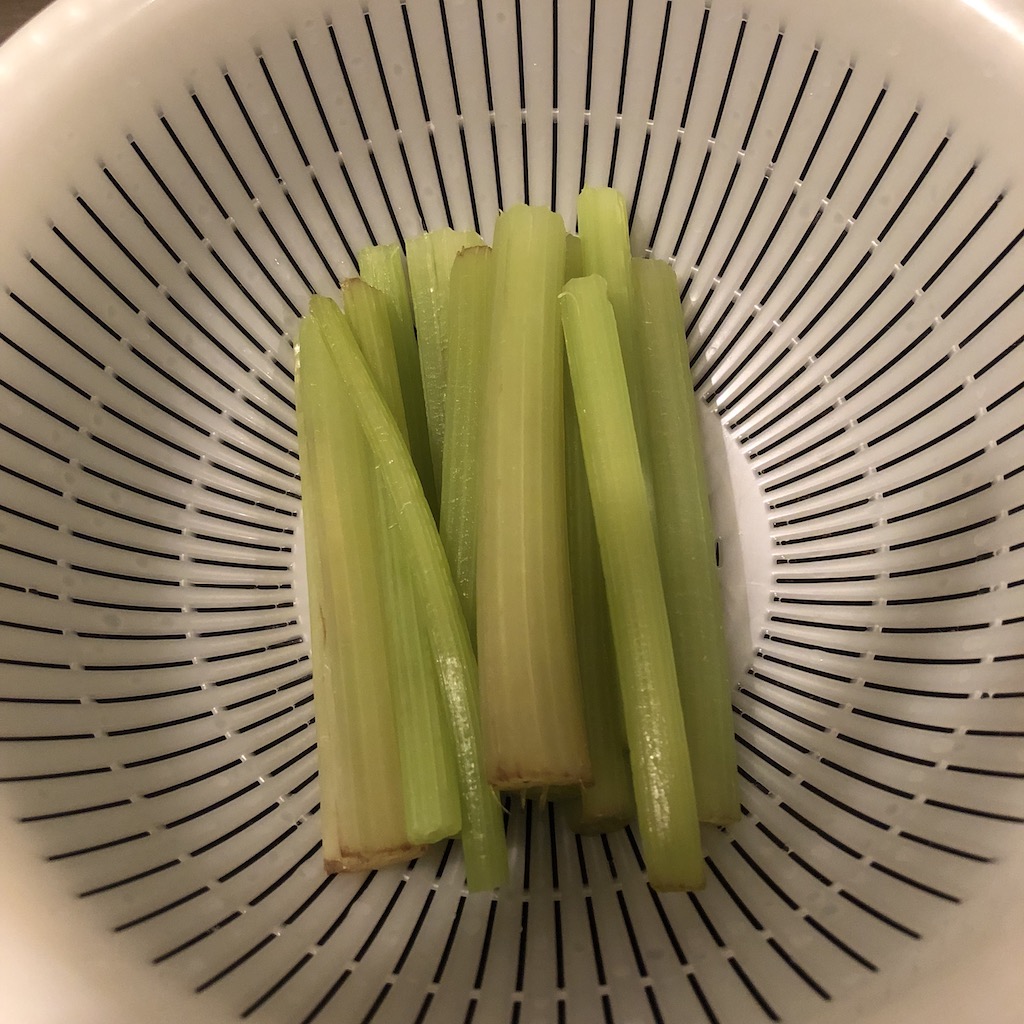 2. Drain in a sieve and peel the skin by hands.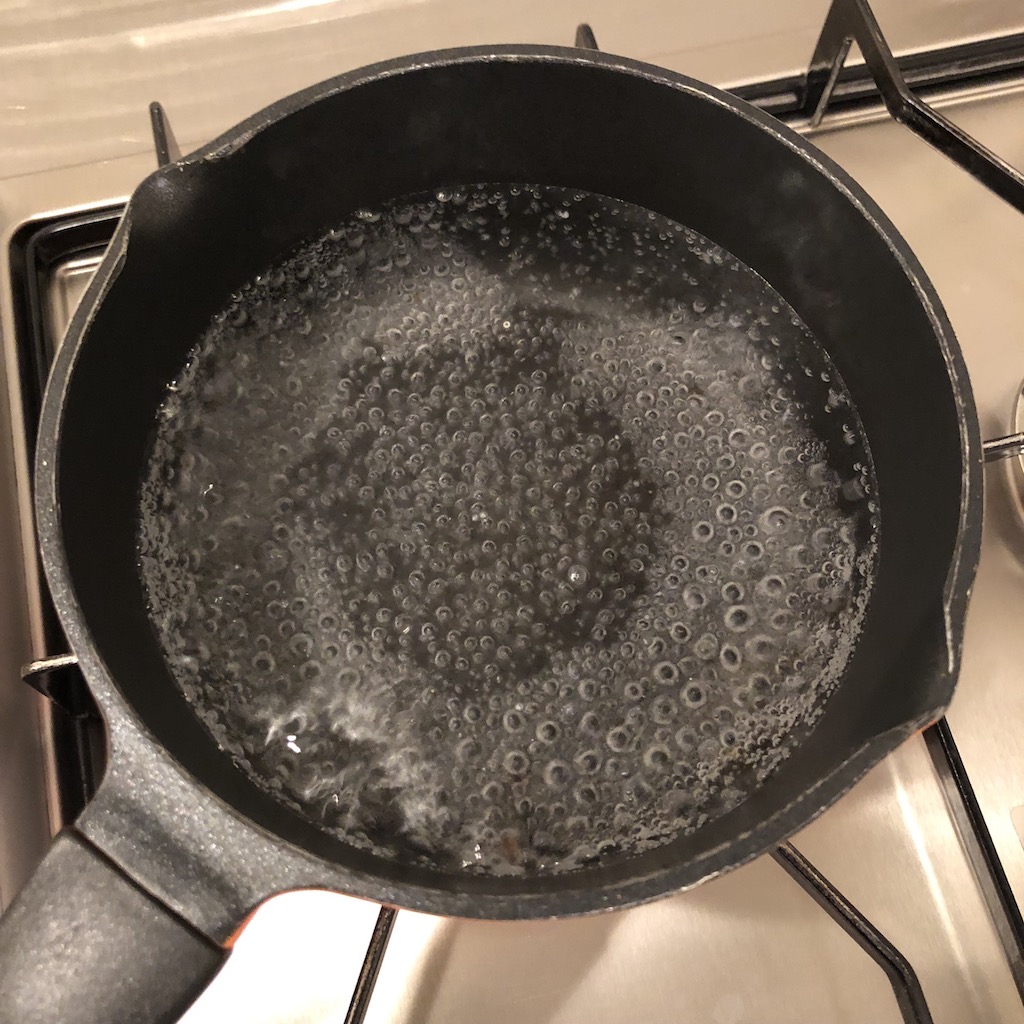 3. Boil water for miso soup.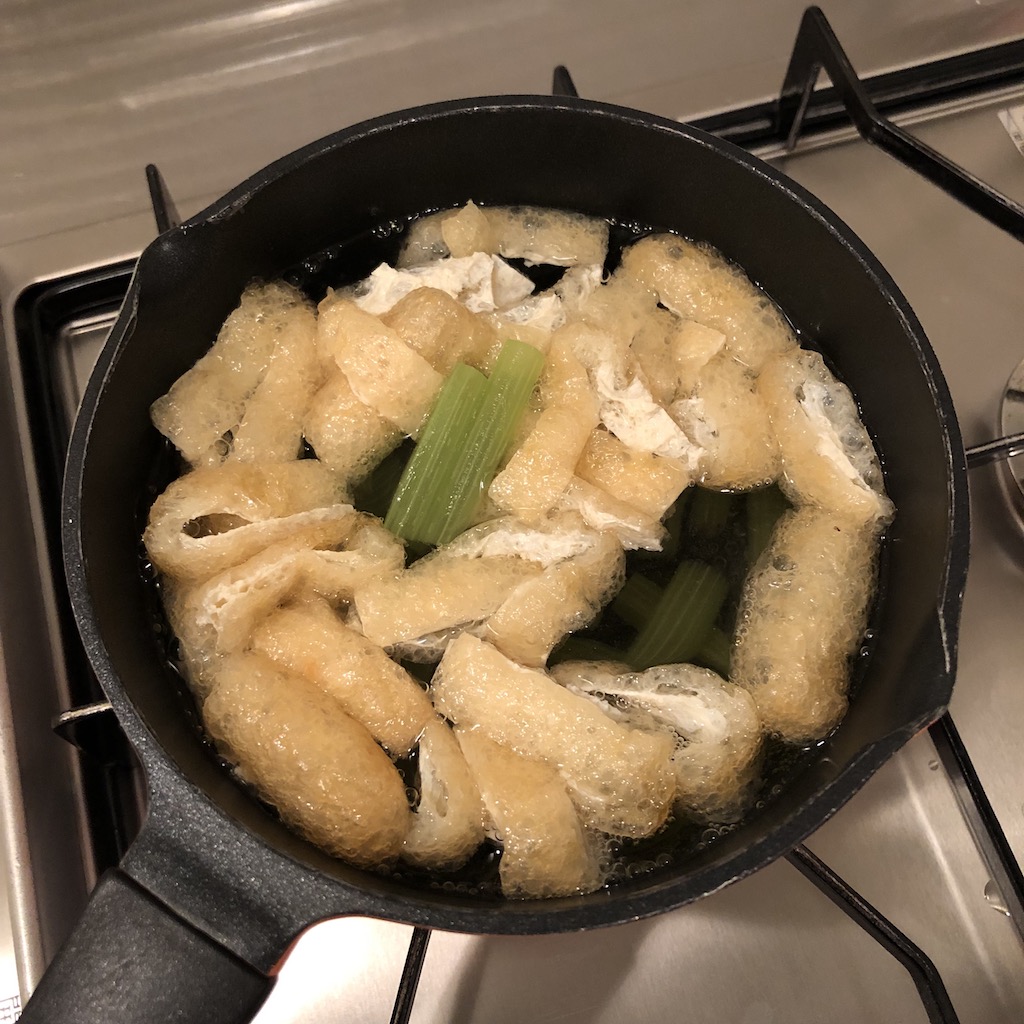 4. Simmer stalks of Japanese butterbur, thin fried tofu, and dashi granules for 2min. Then remove from heat.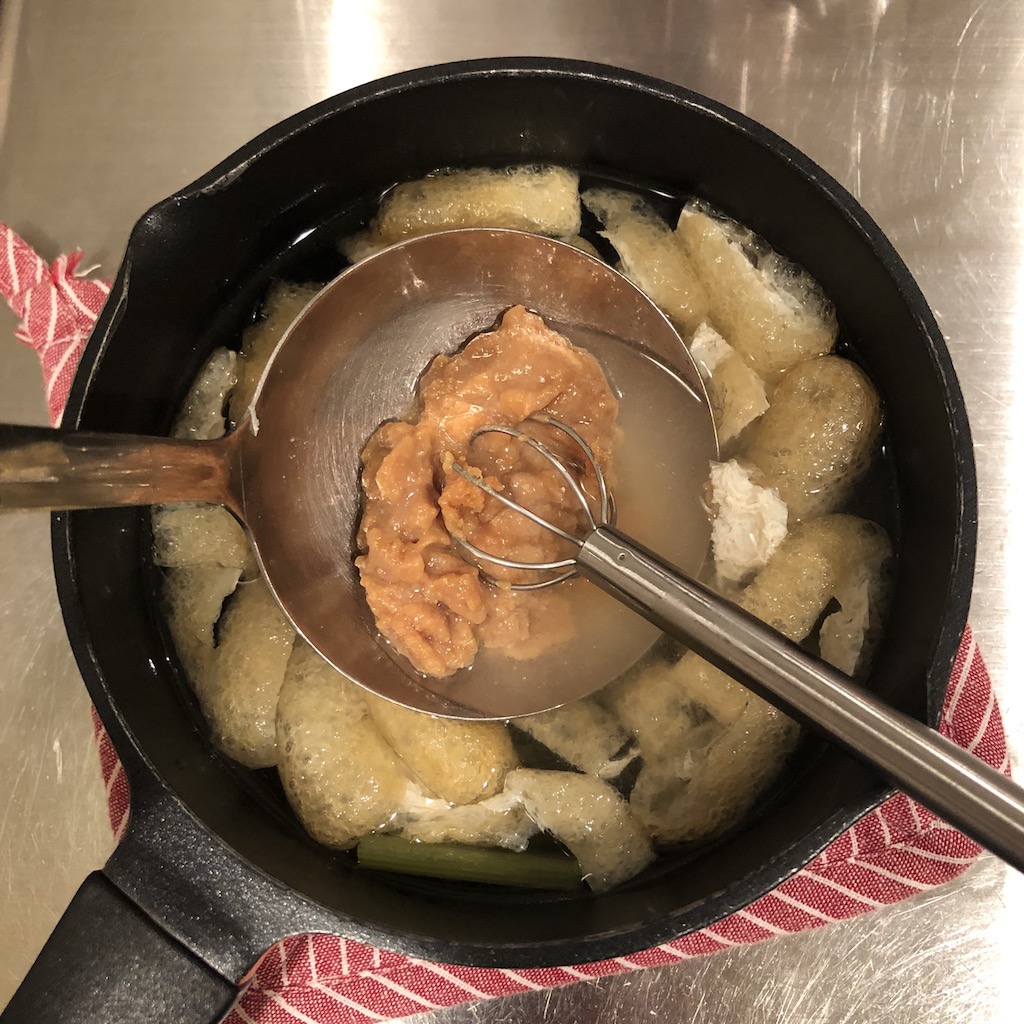 5. Add miso paste and stir until miso is completely melted.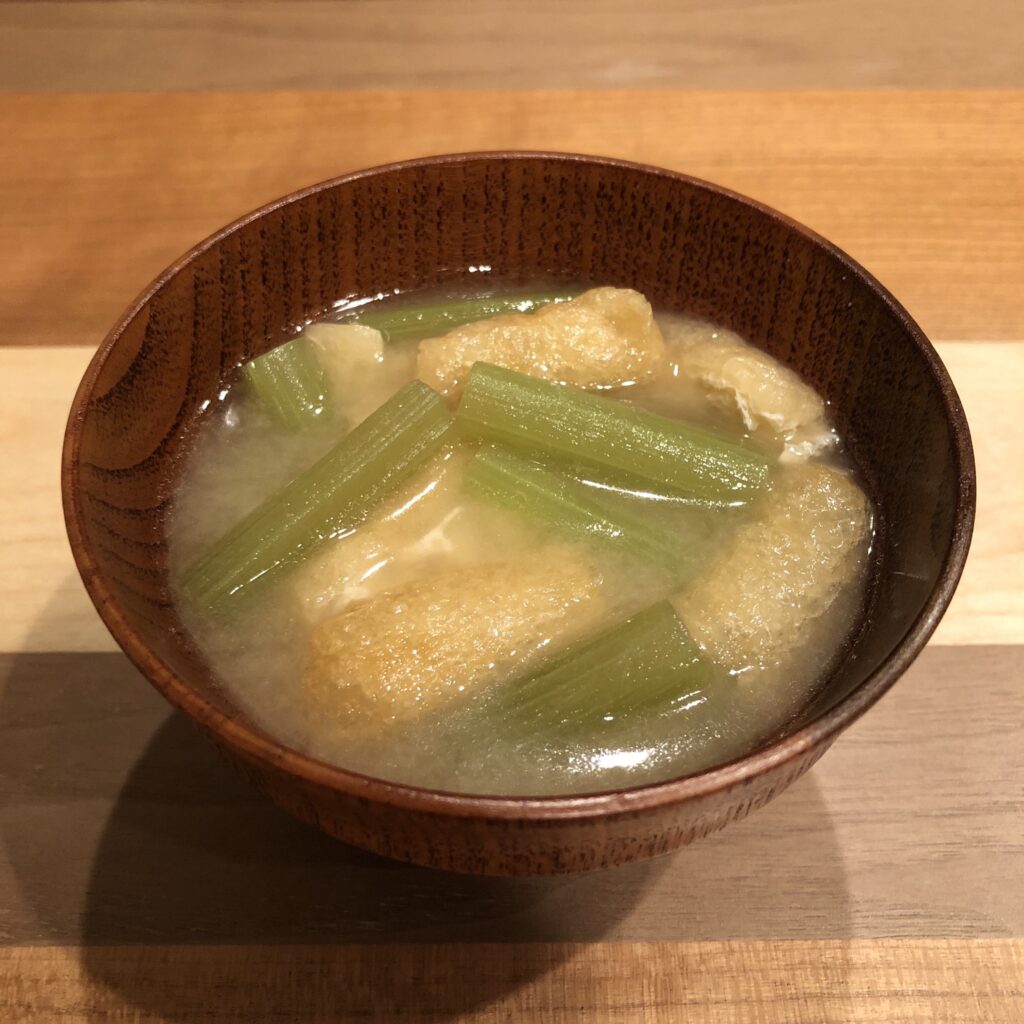 Ready to eat!
Well boiled stalks of Japanese butterbur are soft but still crunchy. The taste is not only bitter but has great unique flavor.
As you can imagine, bitter vegetables always need juicy fried tofu.
This simple combination is amazing and makes me feel nostalgic.
Enjoy your miso soup!