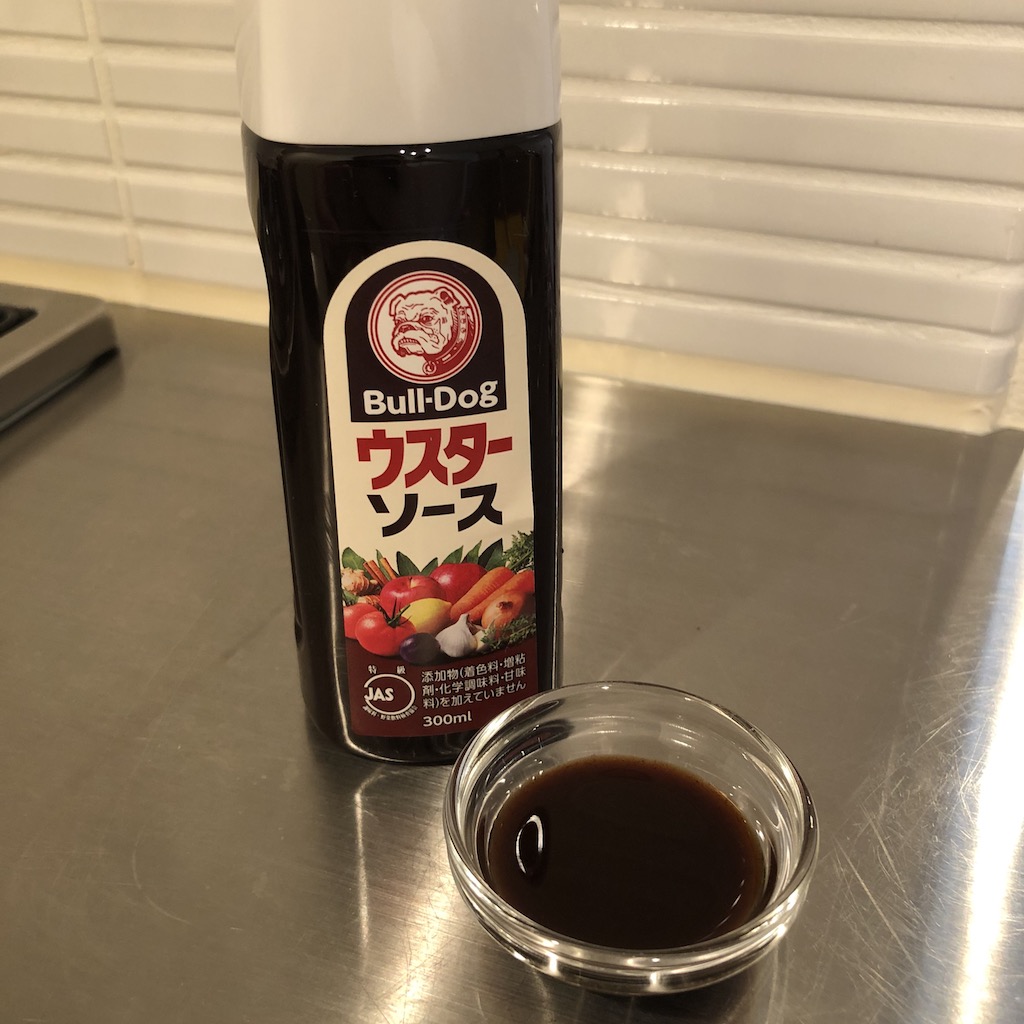 Learn how to make homemade Worcestershire sauce in only 2 minutes with just a few simple ingredients.
Making Worcestershire sauce from scratch is very tough because it takes time and effort. Maybe you need to make puree from bunch of vegetables and fruits. And the process of boiling down the ingredients and using mixer to make smooth liquid are quite a chore.
So, I brought the easiest recipe for delicious Worcestershire sauce for those who hates spending long time on cooking.
Japanese Worcestershire sauce contains various types of fruit juice such as apple juice, so you can make the one taste like the real Worcestershire sauce by using 100% apple juice!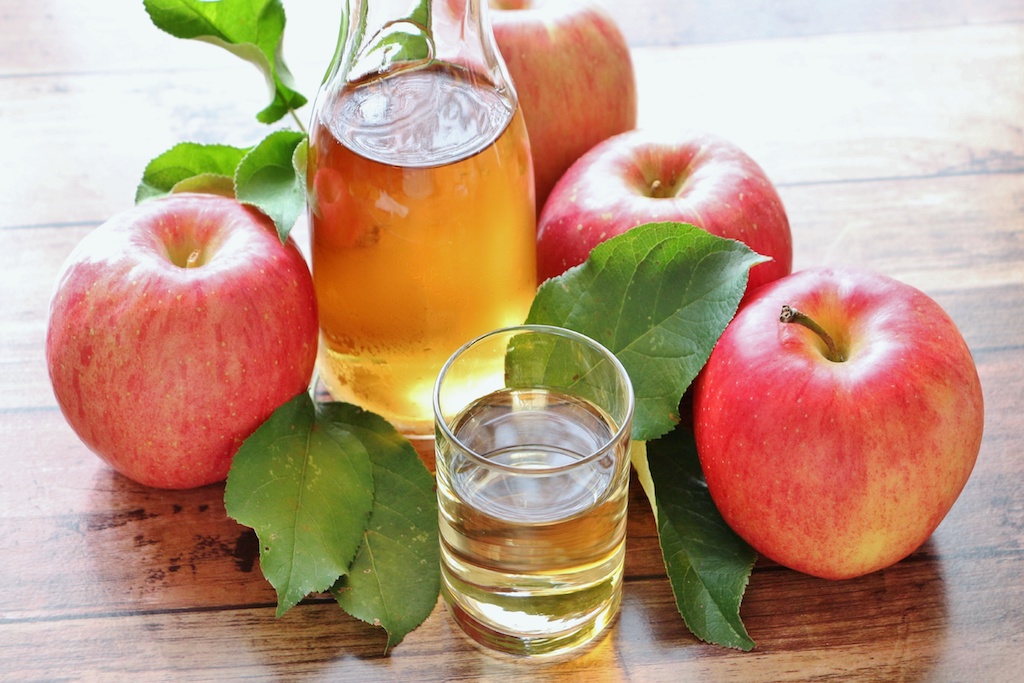 By the way, if you are interested in learning about Worcestershire sauce, don't miss those 2 sites:
What Is Worcestershire Sauce in Japan?

Different Types of Japanese Sauce (Worcestershire, Chuno, Tonkatsu, and Okonomi Sauce)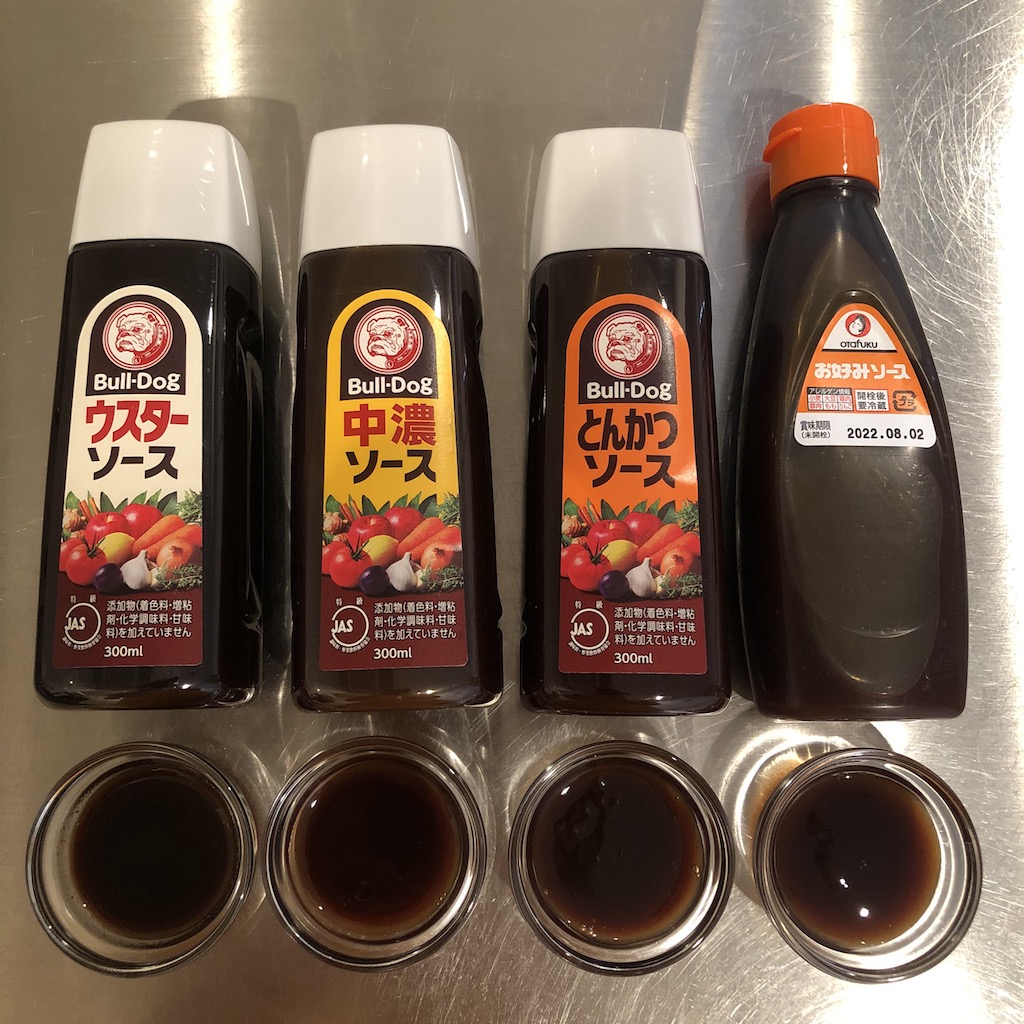 Worcestershire Sauce Recipe – Cooking Time: 2 minutes
Ingredients (1/4 cup of Worcestershire Sauce)
・4 tablespoons 100% Apple juice
・1 tablespoon Soy sauce
・1 teaspoon Vinegar
・A large pinch of White pepper*
*Adding other kind of spices is also recommended, for example, nutmeg, thyme, sage, and cloves if you have them.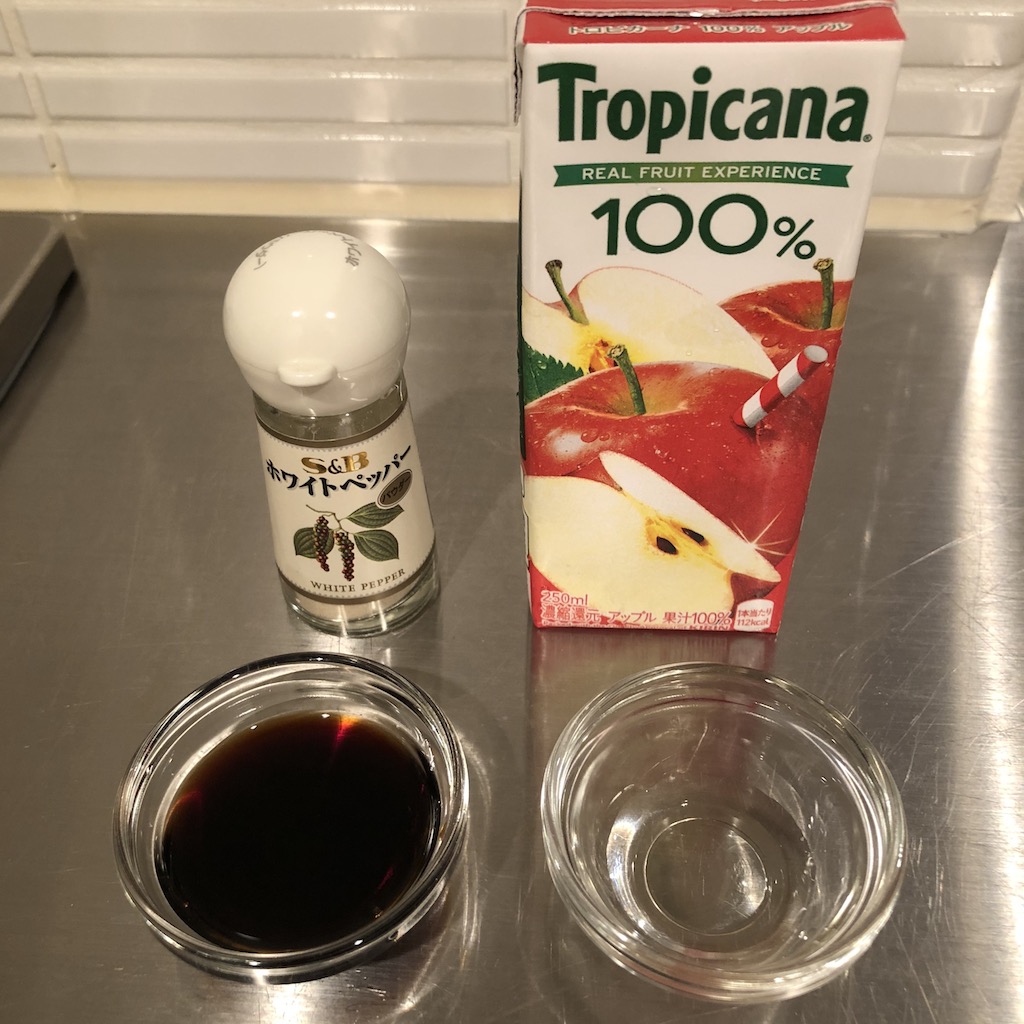 Directions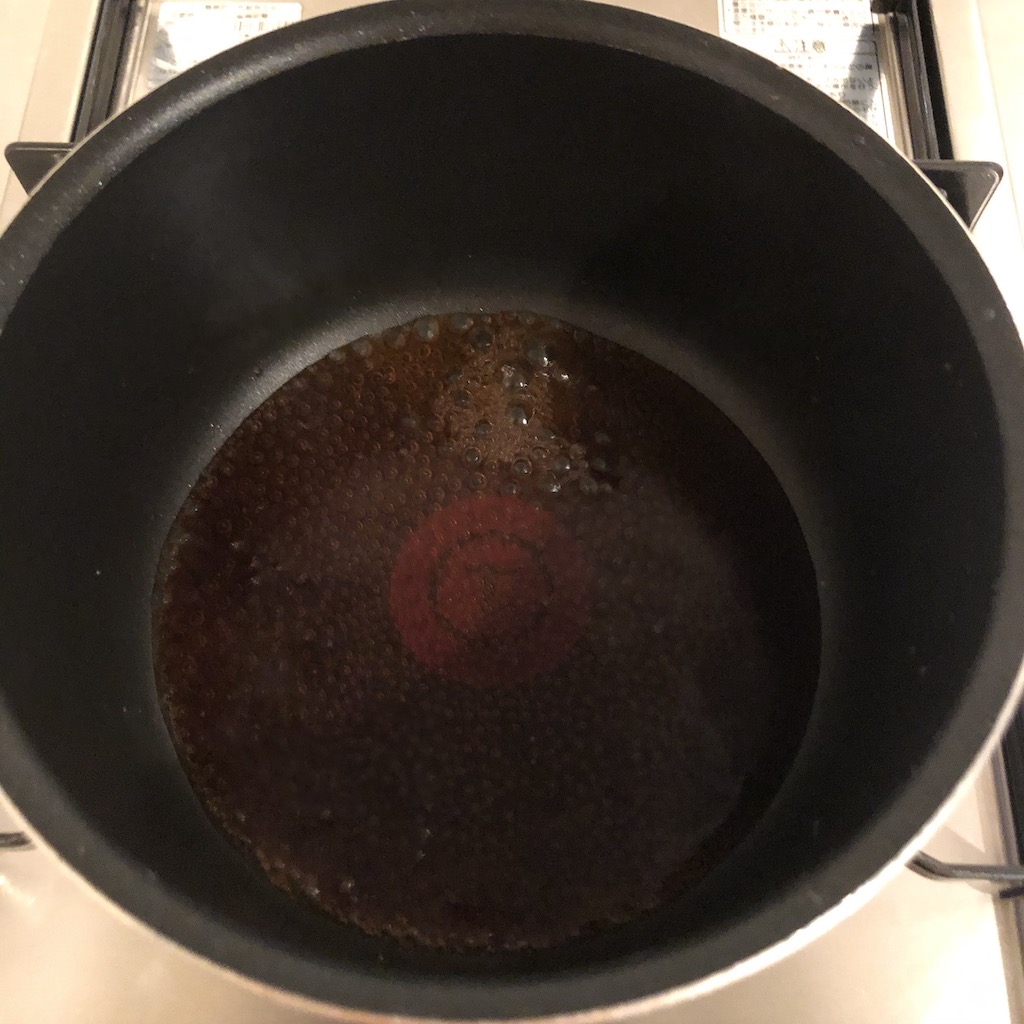 1. Put apple juice and soy sauce in a pot, and heat for 2 minutes on high heat.
2. Adjust the taste by putting vinegar and white pepper. Add a pinch of salt if you need it.
Comparing Homemade Worcestershire Sauce with Bull-Dog Worcestershire Sauce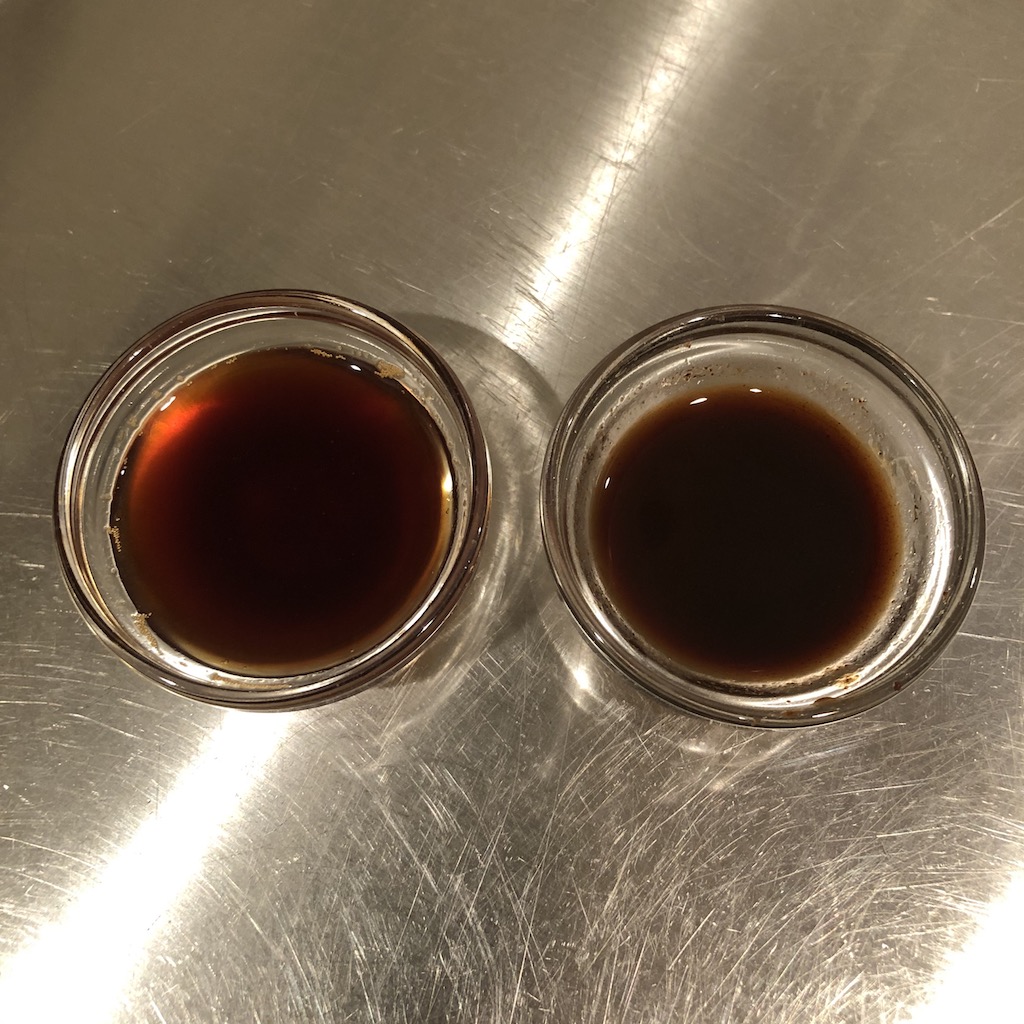 ▲Left: Homemade / Right: What I bought
The left one is homemade Worcestershire sauce, and the right is the one I bought at store.
The homemade sauce has slightly lighter color than the one I bought.
The taste, most importantly, is very good. I think it would be great substitute for Worcestershire sauce. The sweetness of apple juice and the subtle sourness from vinegar are great, and soy sauce make up for the umami (delicious taste) which is crucial part of real Worcestershire sauce.
Even though the spice I used was only white pepper, it could create excellent spicy taste. Probably the taste would be better if you add more various types of spices.
Homemade Worcestershire sauce is very watery. So, if you want more thicker texture like the tonkatsu sauce, please add just a little bit of cornstarch or potato starch to thicken the sauce. But, be careful about the amount, otherwise too much of them could make the sauce too thick and bad.
If you can't get any Worcestershire sauce, please try this easy delicious recipe at home!