1. Crab Omelette on Rice (Tenshinhan) Recipe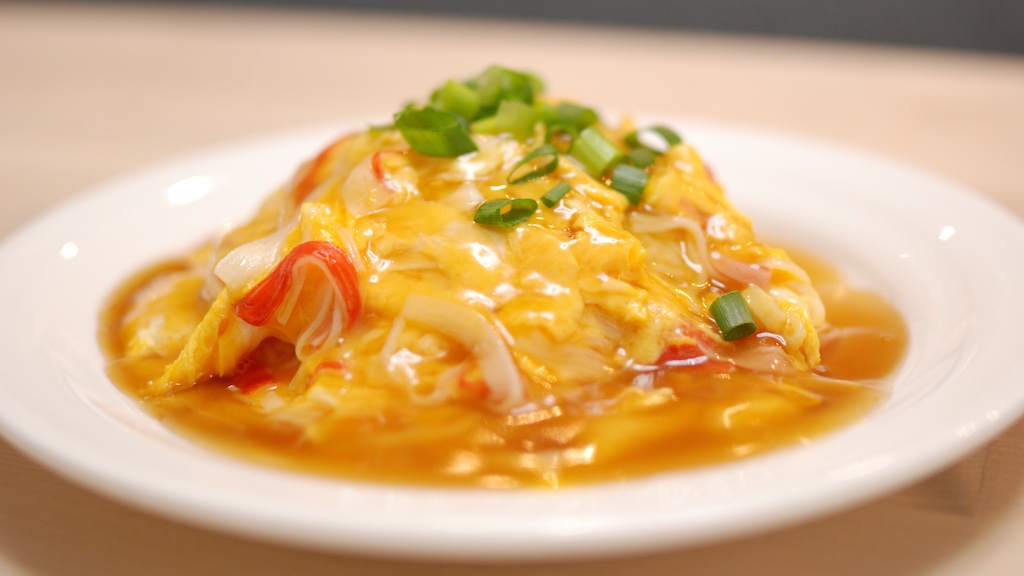 Ingredients (for 1 serving)
・Cooked rice
・3 Eggs
・2 oz (60g) Imitation crab meat
・1 tbsp Oil
Sauce★
・0.4 cup (100ml) Water
・1/2 tbsp Sake
・1/2 tbsp Soy sauce
・1/2 tbsp Sugar
・1/2 tbsp Potato starch (or Corn starch)
・1 tsp Rice vinegar
・1/2 tsp Oyster sauce
・1/2 tsp Chicken stock powder
・1/2 tsp Sesame oil
Topping
・Minced green onion
Direction
1. Put all the seasonings of [★] EXCEPT Sesame oil into a pot. Stir well while heating them up. When it gets thicken a little, turn off the heat.
2. Mix 3 eggs in a bowl, and add shredded crab meat. Oil a pan, and make fluffy omelette.
3. If the sauce is cooled, heat it up again. Add sesame oil after turning off the heat.
4. Dish up rice on a plate. Put omelette on top. Pour the sauce on top. Sprinkle minced green onion as you like.
Ready to eat!
2. Dumpling Taste Hamburger Steak Recipe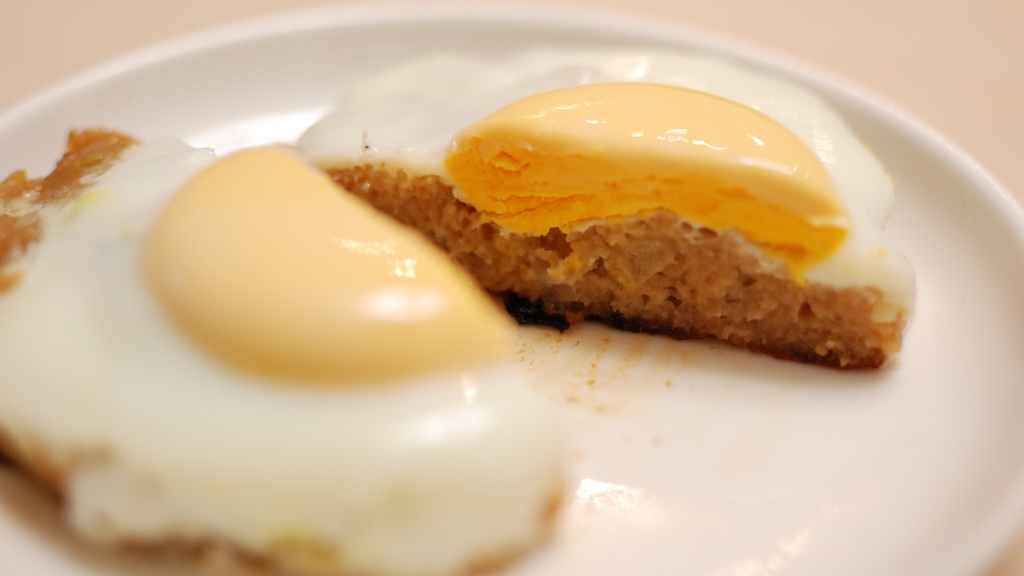 Ingredients (for 1-2 serving)
・3.5 oz (100g) Ground meat
・1.7 oz (50g) Onion
・1.5 tbsp Potato starch (or Corn starch)
・1 tbsp Soy sauce
・1 tbsp Sugar
・1/2 tbsp Chicken stock powder
・1/2 tbsp Sesame oil
・1/2 tsp Grated ginger or Ginger paste (optional)
・2 Eggs
・1/2 tsp Oil
Direction
1. Mince onion, and mix it with potato starch. In a mixing bowl, combine ground meat with soy sauce, sugar, chicken stock powder, and sesame oil. Knead well, and add onion. 
2. Make a round frame with aluminum foil and place it on the pan. Put oil in there, and stuff the meat inside the aluminum foil frame. Make a hollow in the center of the meat to crack the egg into.
3. Place about 1 tablespoon of water in a frying pan, cover and steam over medium heat for 5 minutes.
4. Remove the lid and crack the eggs so that the yolks are in the hollows of the meat. Add water again, cover and steam until eggs are cooked.
Ready to eat!
3. Best Egg Soup Recipe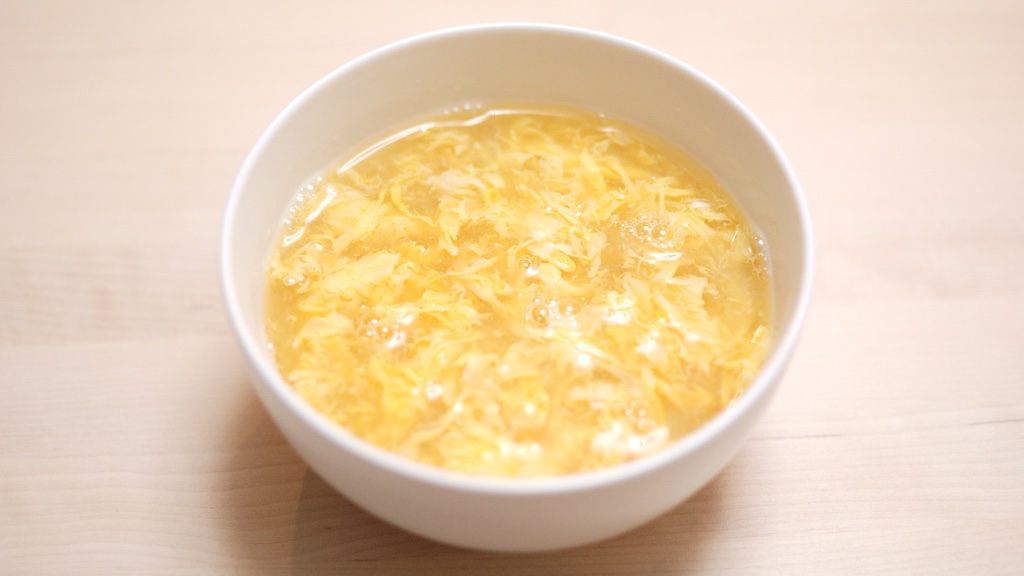 Ingredients (for 2 serving)
・1.7 cups (400ml) Water
・2 tsp Sake
・1 tsp Soy sauce
・1/2 tsp Dashi powder (Hondashi)
・1/2 tsp Sugar
・1/2 tsp Salt
・1 tsp Potato starch
・1 tsp Water
・2 Eggs
Direction
1. Put water, sake, soy sauce, dashi powder, sugar, and salt into a pot.
2. When it boils, add the mixture of potato starch and water. Heat for 1-2 minutes, and when it thicken a little, add beaten egg. Stir to combine.
Ready to eat!