Which do you like better, normal tofu or fried tofu?
I like both of them! Each one has good characters. Normal tofu's texture is more smooth so it fits for eating raw such as Hiya-yakko which is chilled tofu topped with green onion and soy sauce.
Fried tofu is firm so it fits stir-fry or stew dish. I think there are many good recipe for fried tofu in your country too! I love to cook fried tofu with sweet soy-sauce flavoring.
But today is the day for miso! haha
I have introduced miso soup recipe with thin fried tofu so far. It is the first time I can show you delicious THICK fried tofu recipe on this site. Hope you will like it!
【Recipe (2 servings)】
Ingredients
1 oz miso paste (fermented soybean paste)*1
1 teaspoon dashi granules*2
4 oz thick fried tofu, Sliced
1.5 oz Chinese cabbage, Cut into bite-sized
1 oz green onion, Sliced
1.7 cups (400ml) water
*1 Feel free to adjust the amounts of miso paste to your liking.
*2 If miso paste already contains dashi, don't need dashi granules. I use miso paste containig dashi this time.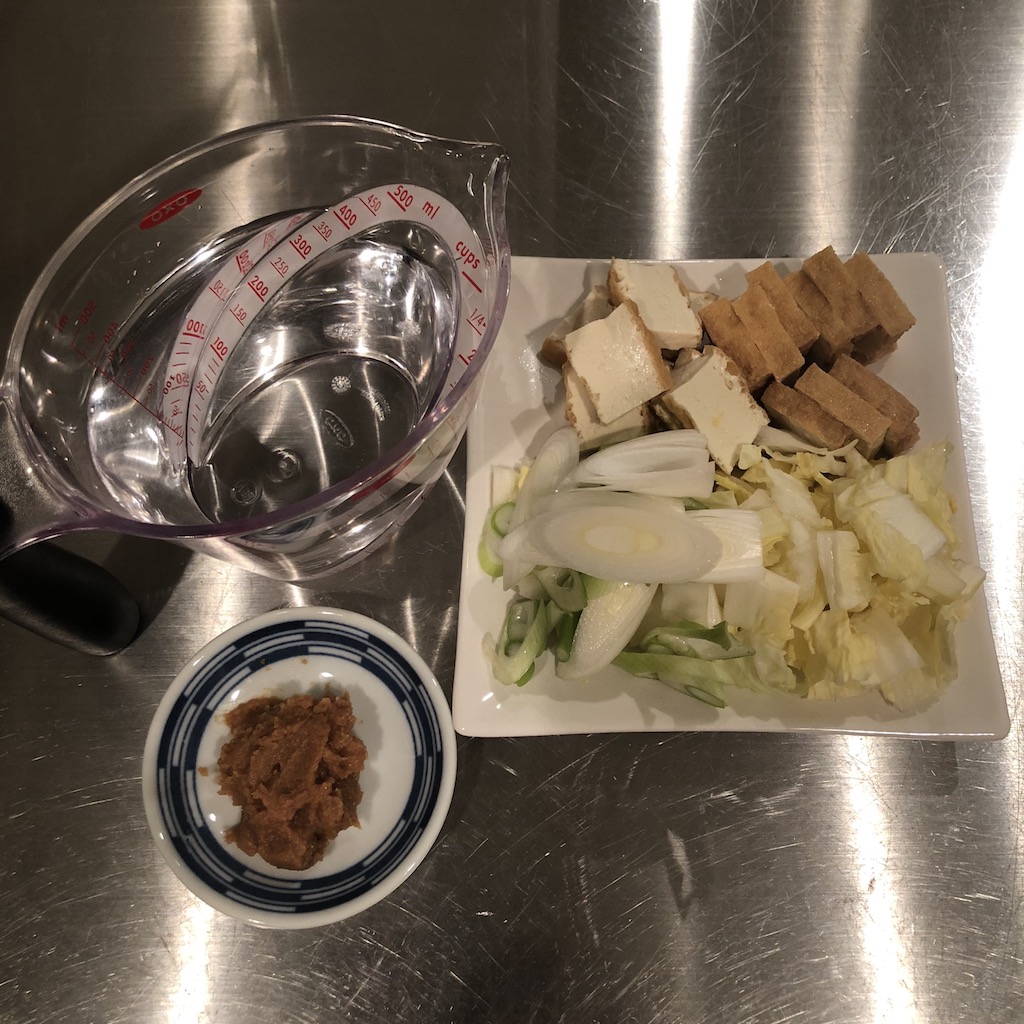 Directions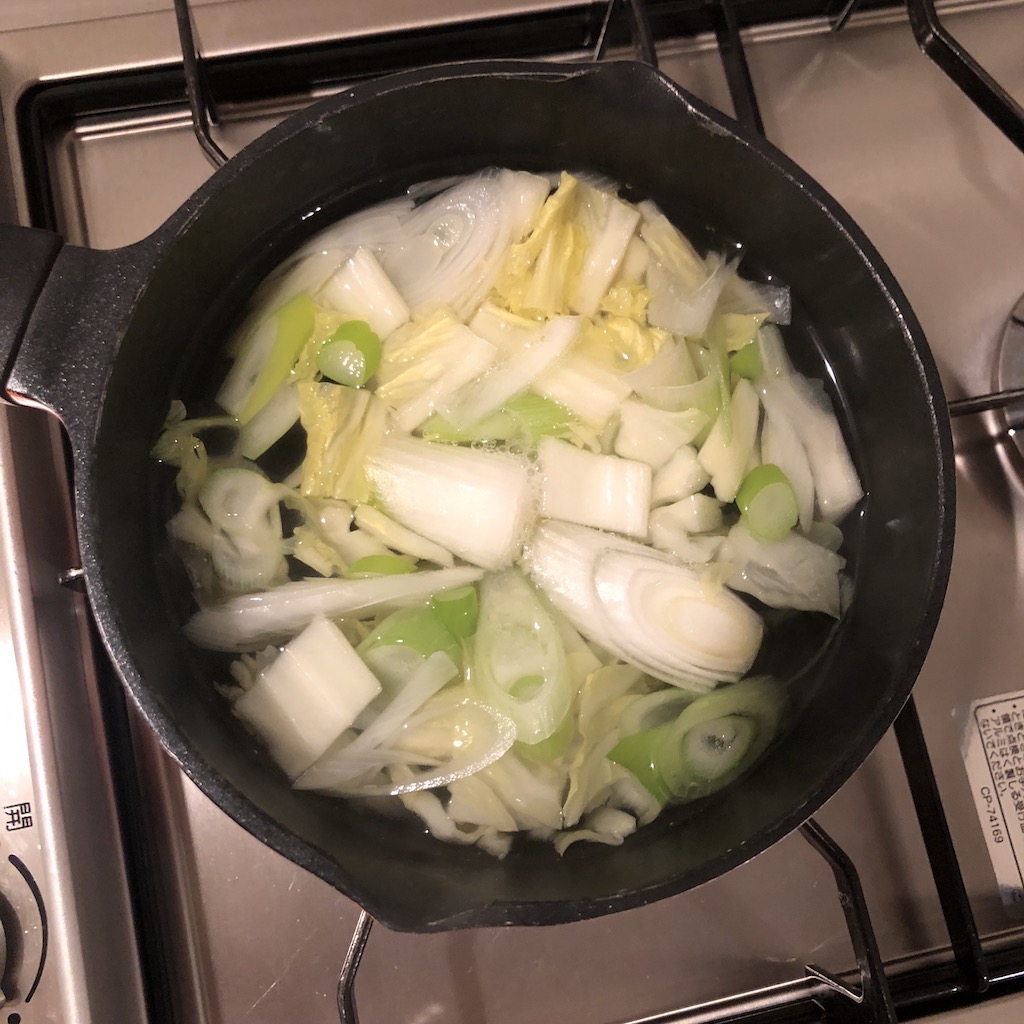 1. Heat water, Chinese cabbage, and green onion in a saucepan.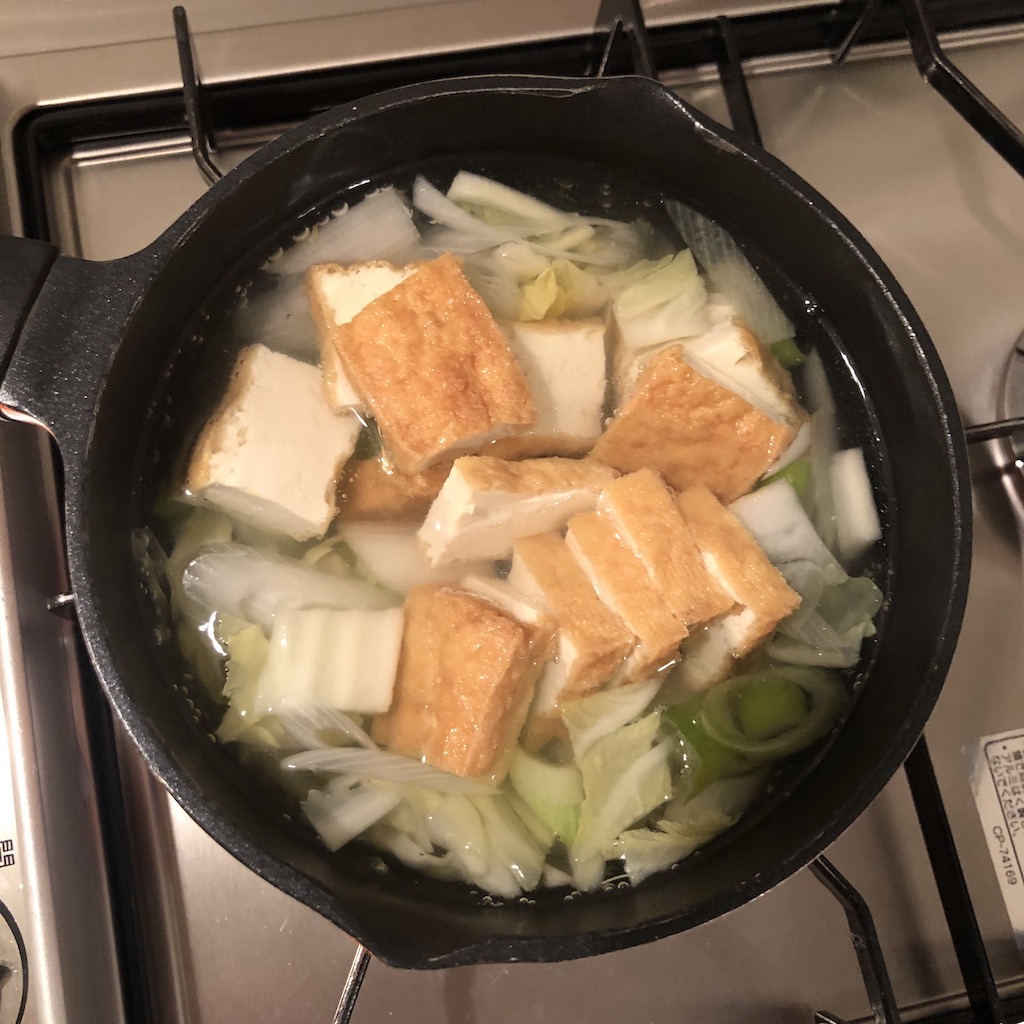 2. Add thick fried tofu after vegetables are cooked to a certain extent. Simmer for 1-2 minutes to warm up fried tofu. (Add dashi granules if you need). Then remove from heat.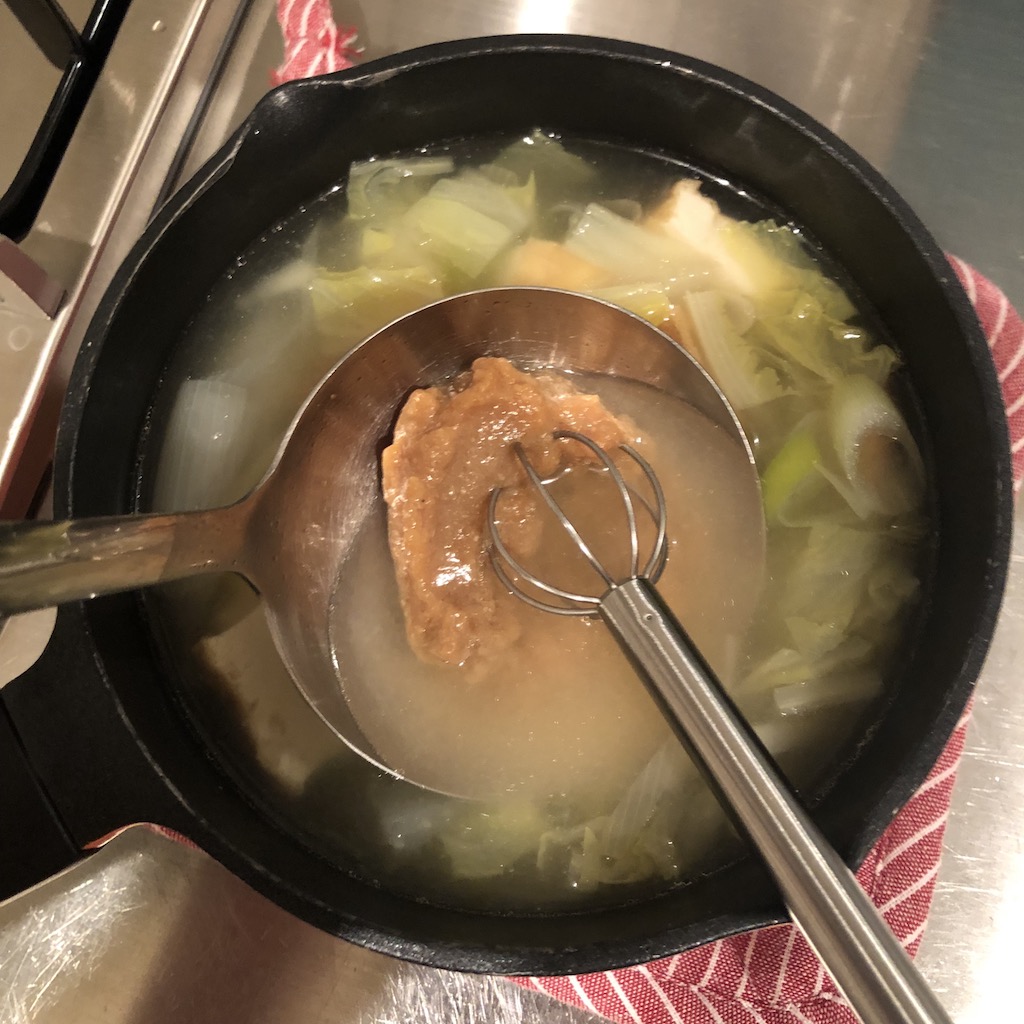 3. Add miso paste and stir until miso is completely melted.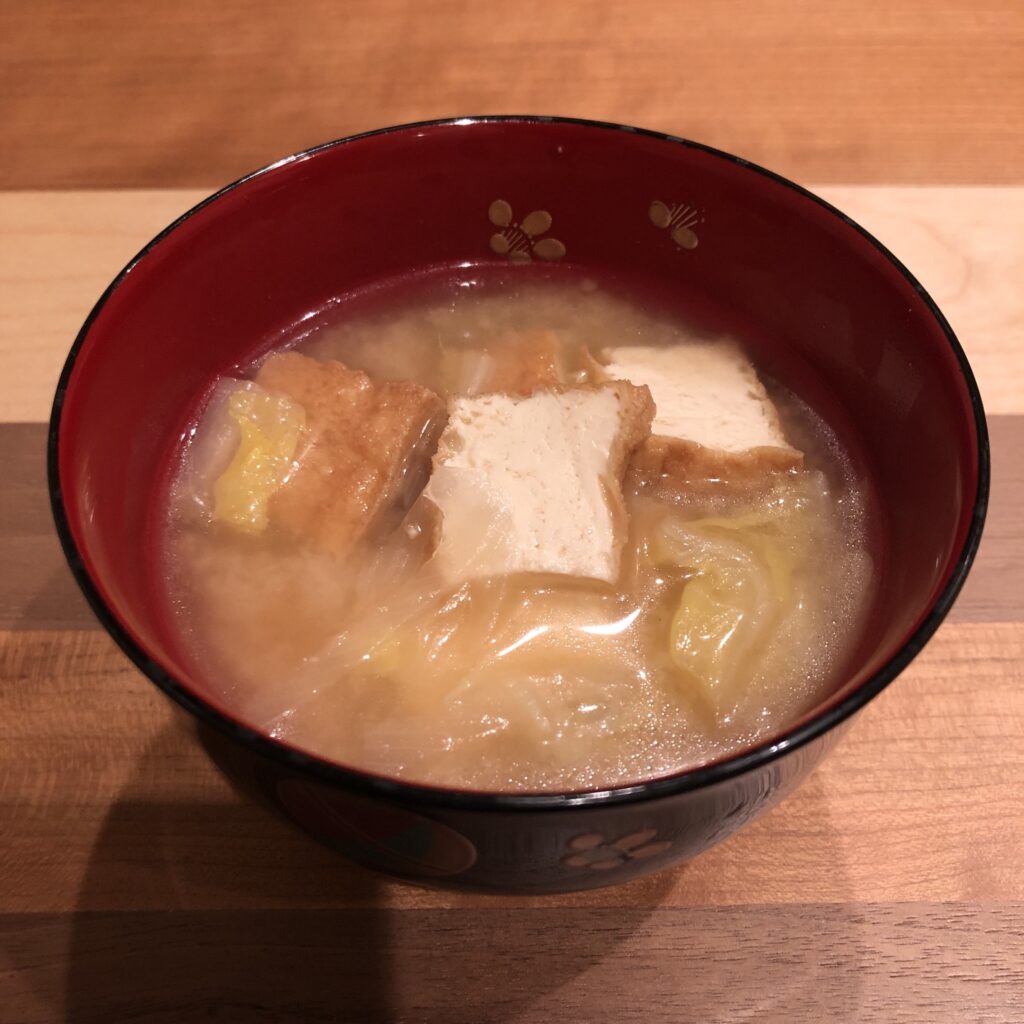 Ready to eat!
You must feel the savory smell of thick fried tofu! Fried food (or deep fried food) sometimes make you feel sinful, but fried tofu seems healthier.
Please try this healthy and satisfaction guaranteed miso soup!
Enjoy your miso soup!