Are you looking for the easiest recipe that you can make curry without any curry roux?
Here is the one for you!
You only need 3 spices for this recipe, and you can make extremely delicious curry super easy.
Please enjoy making authentic curry from scratch with your favorite meat!
Ingredients (for 4 servings of curry)
・1 Onion
・3 teaspoons Grated garlic
・2 teaspoons Grated ginger
・7 oz (200g) Tomato or Canned tomatoes
・1 lb (500g) Chicken thigh*1
・1.6 cups (400ml) Water
・1 teaspoon Salt
・1/2 teaspoon Pepper
*1 You can use your favorite meat.

Spices
・1teaspoon Turmeric
・1/2 teaspoon Cayenne pepper
・1 tablespoon Coriander
Direction
1. Cut onion into fine pieces. Cut tomatoes into cubes. Cut chicken into bite-size pieces, and sprinkle extra salt and pepper.
2. Add oil to your pan, and stir-fry the onion until it becomes golden brown.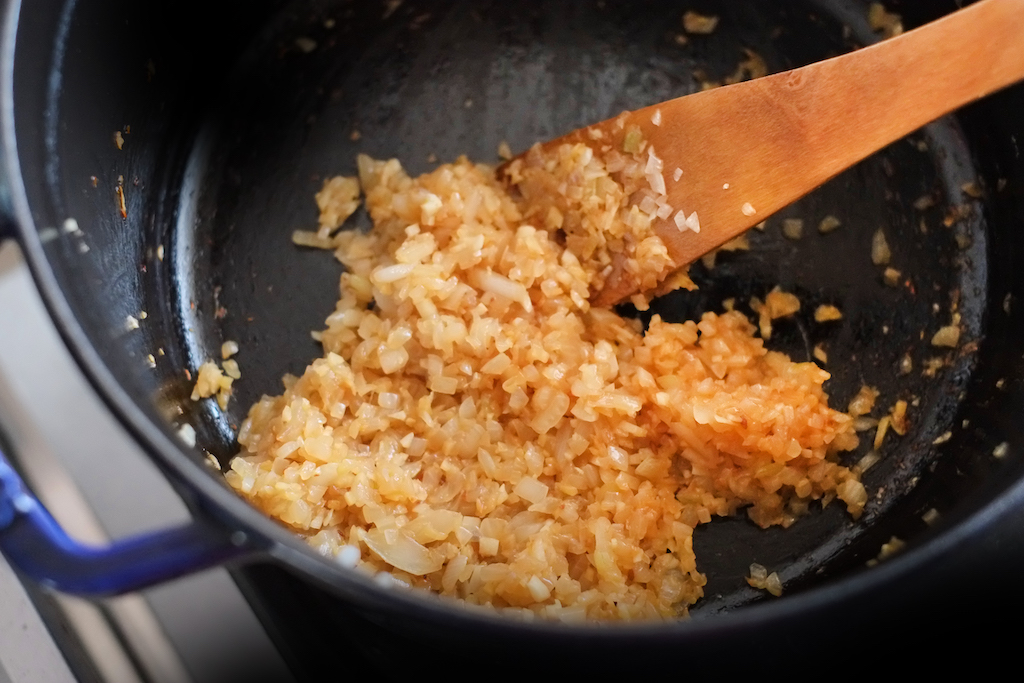 3.Add grated garlic, and ginger and stir-fry for about 2 minutes.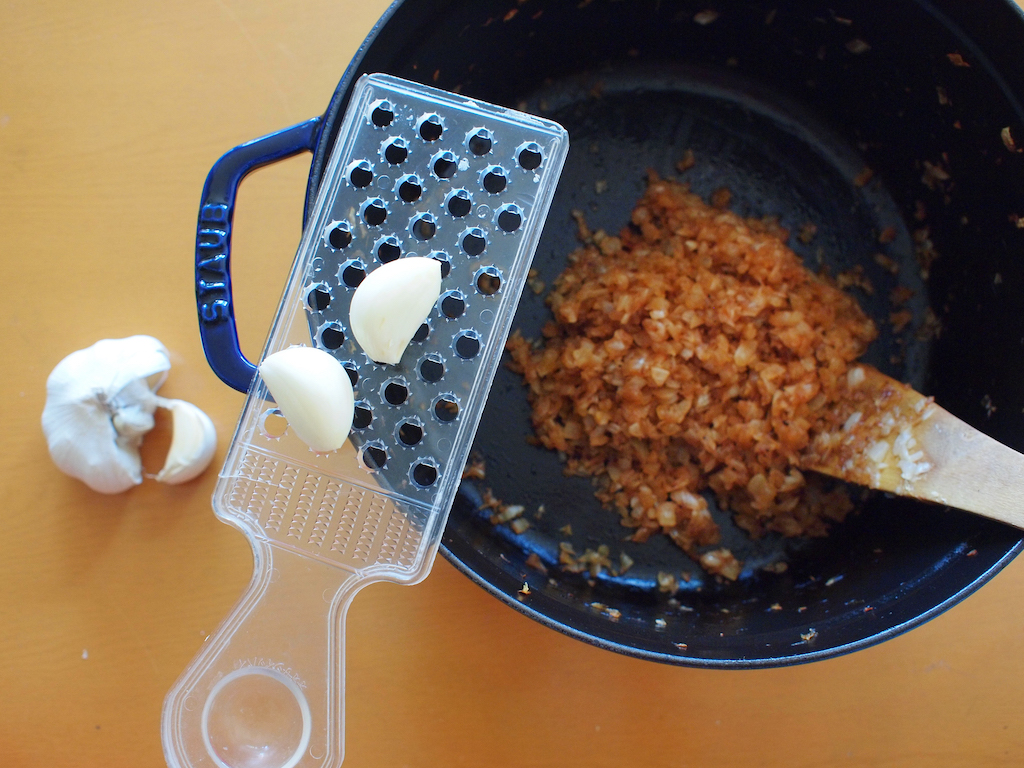 4.Add tomato, and stir-fry while crushing tomatoes. Stir-fry well until it doesn't fall even if scooped up.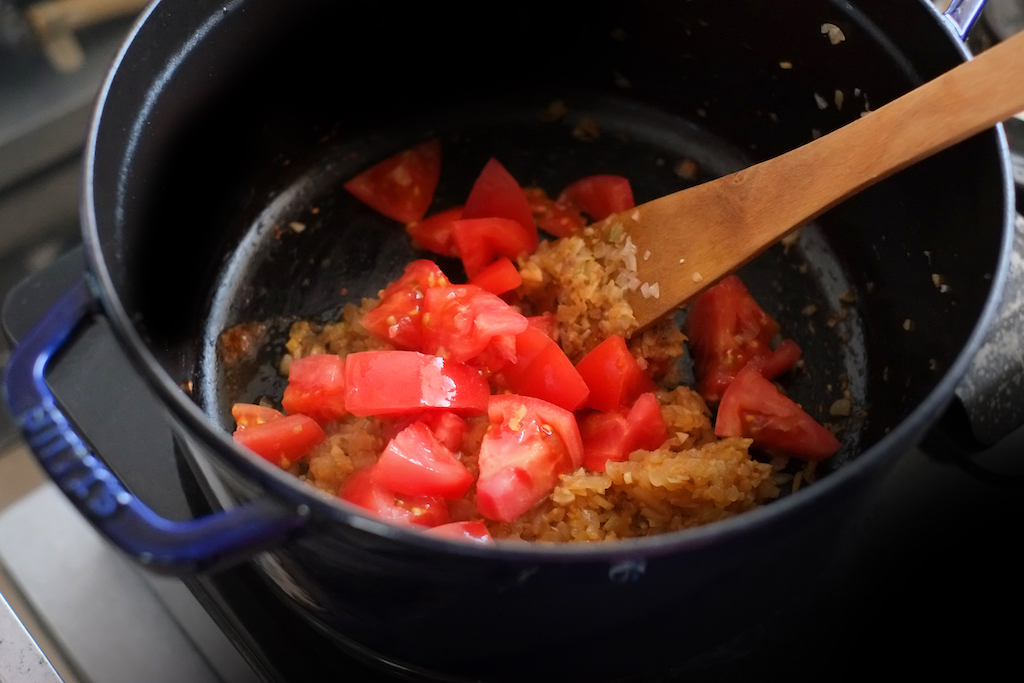 5. Add all of 3 spices, and a little salt. Please add just a little bit of salt for here, and add more of it later if you need.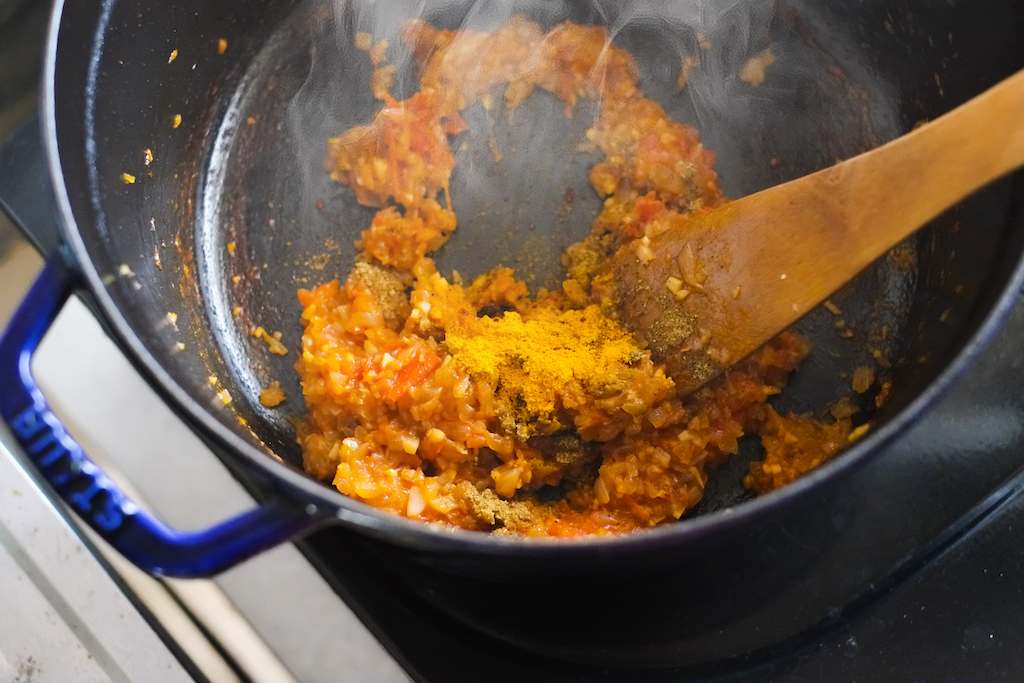 6. Add 200ml water, and boil. Then, add another 200ml water, and boil again.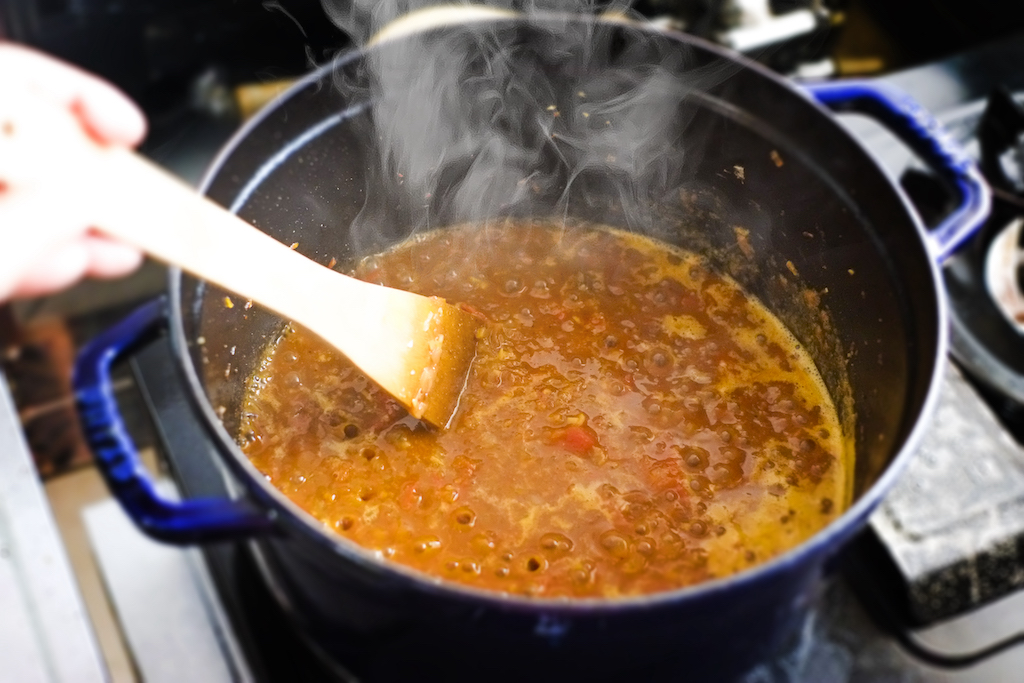 7. Add chicken, and boil.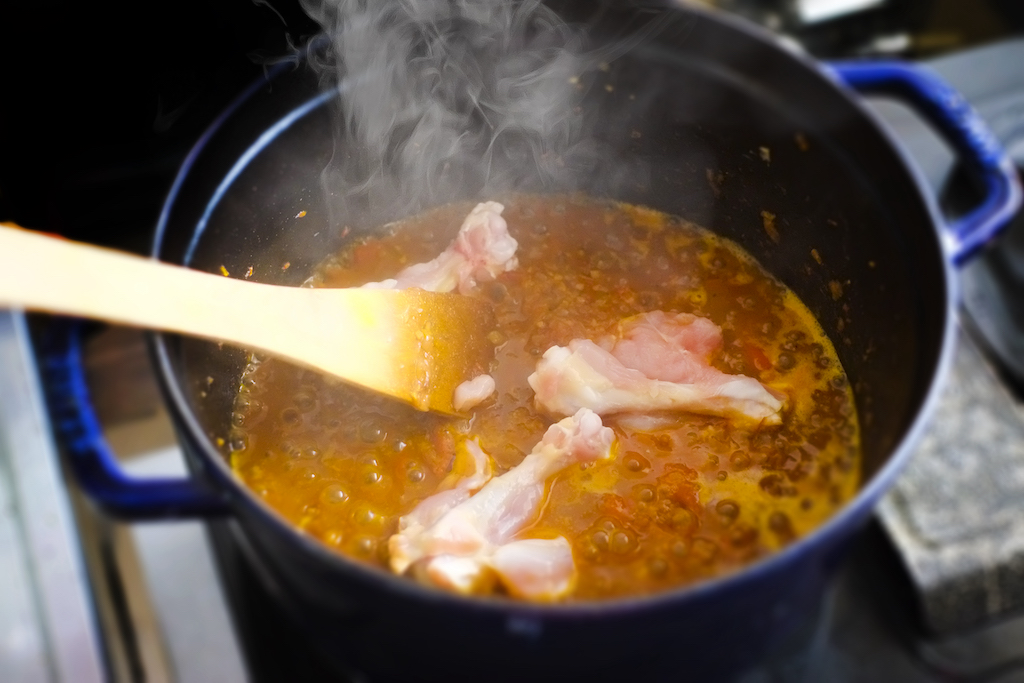 8. Add pepper as you like, and simmer for 20-30 minutes. Turn off the heat when the juice is reduced and it thickens a little.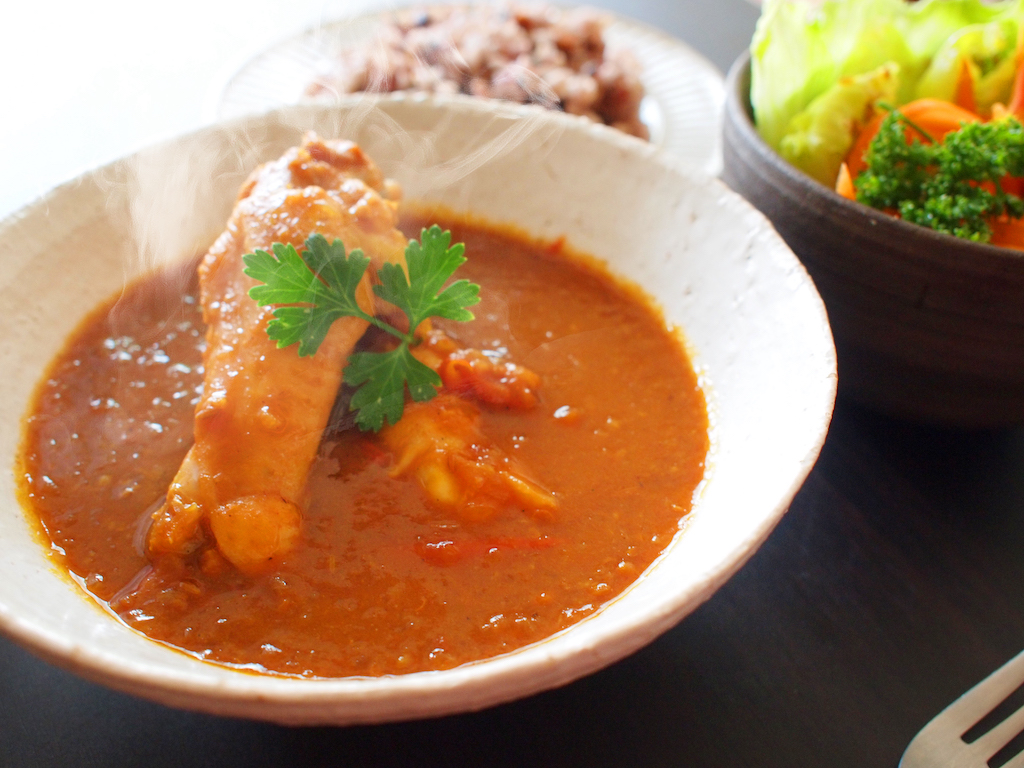 Ready to eat!