Beef… I think it's one of the most popular food in the world haha.
When I was studying in Seattle, my host family or American friends often made me delicious beef steak and hamburger at home. Having own barbecue grill at home was really cool thing for me because Japanese hardly have one.
I wish I could have like their grill at my home and wanna enjoy home BBQ someday!
But for now I just grill beef with pan at my kitchen haha.
Since I've started cooking every day, I found out salty-sweet: kind of "teriyaki" seasoning suites beef meal. But sometimes I'm sick of it and I want different taste.
Miso paste is very suitable for this situation. BEEF & BURDOCK miso soup recipe is very easy and healthy. If you are tired of normal steak, why don't you try this recipe?
【Recipe (2 servings)】
Ingredients
1 oz miso paste (fermented soybean paste)*1
1 teaspoon dashi granules*2
2.5 oz beef, Thinly sliced
1.5 oz burdock, Thinly sliced
1 teaspoon sesame oil
1.7 cups (400ml) water
*1 Feel free to adjust the amounts of miso paste to your liking.
*2 If miso paste already contains dashi, don't need dashi granules. I use miso paste containig dashi this time.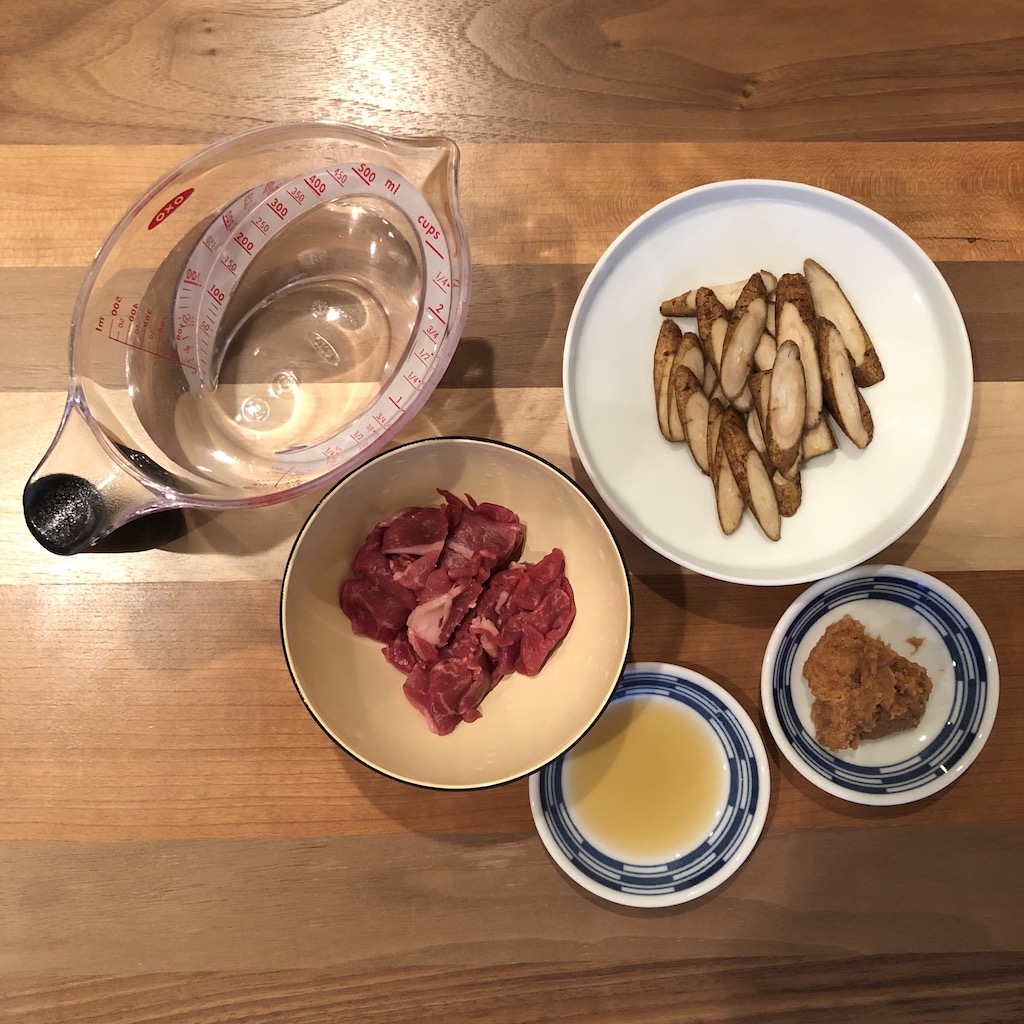 Directions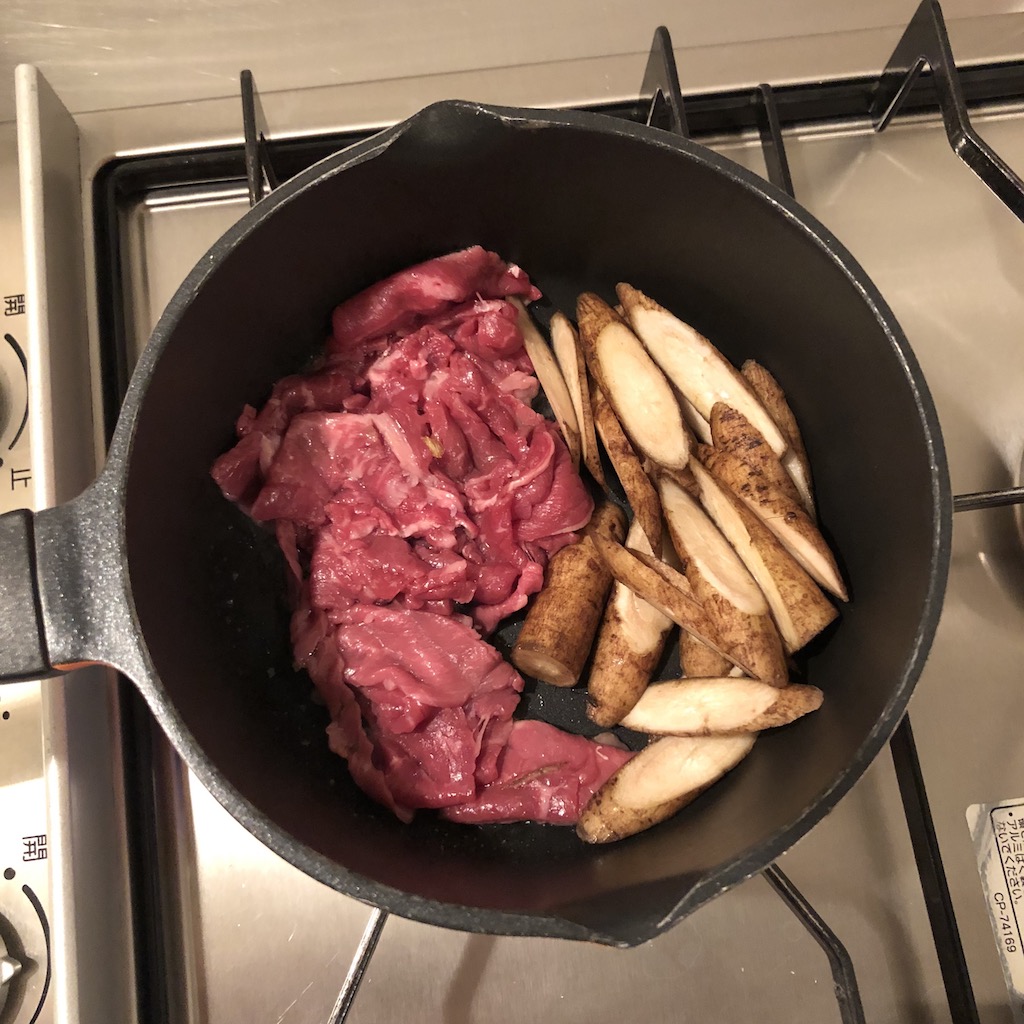 1. Stir-fry beef and burdock with sesame oil in a saucepan.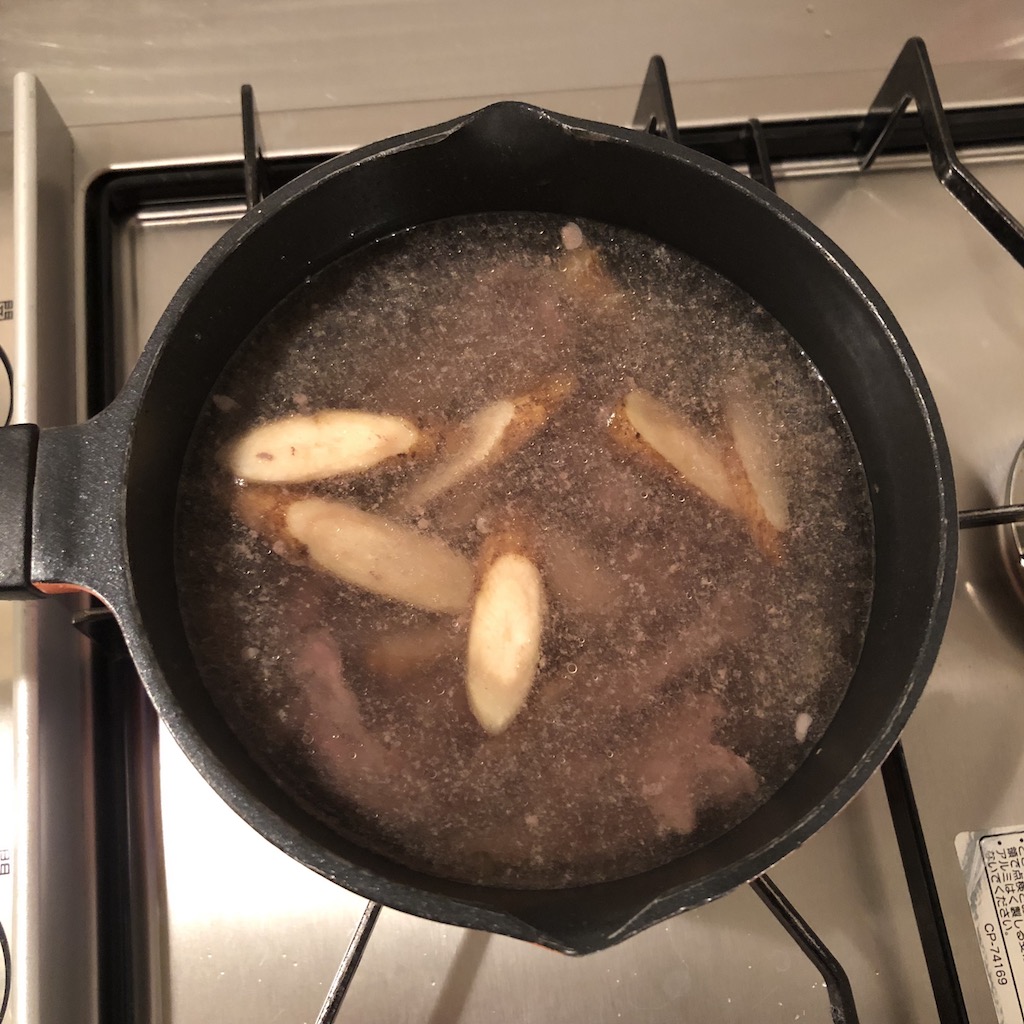 2. Once color of beef changed, add water and dashi granules. Simmer for 3 min.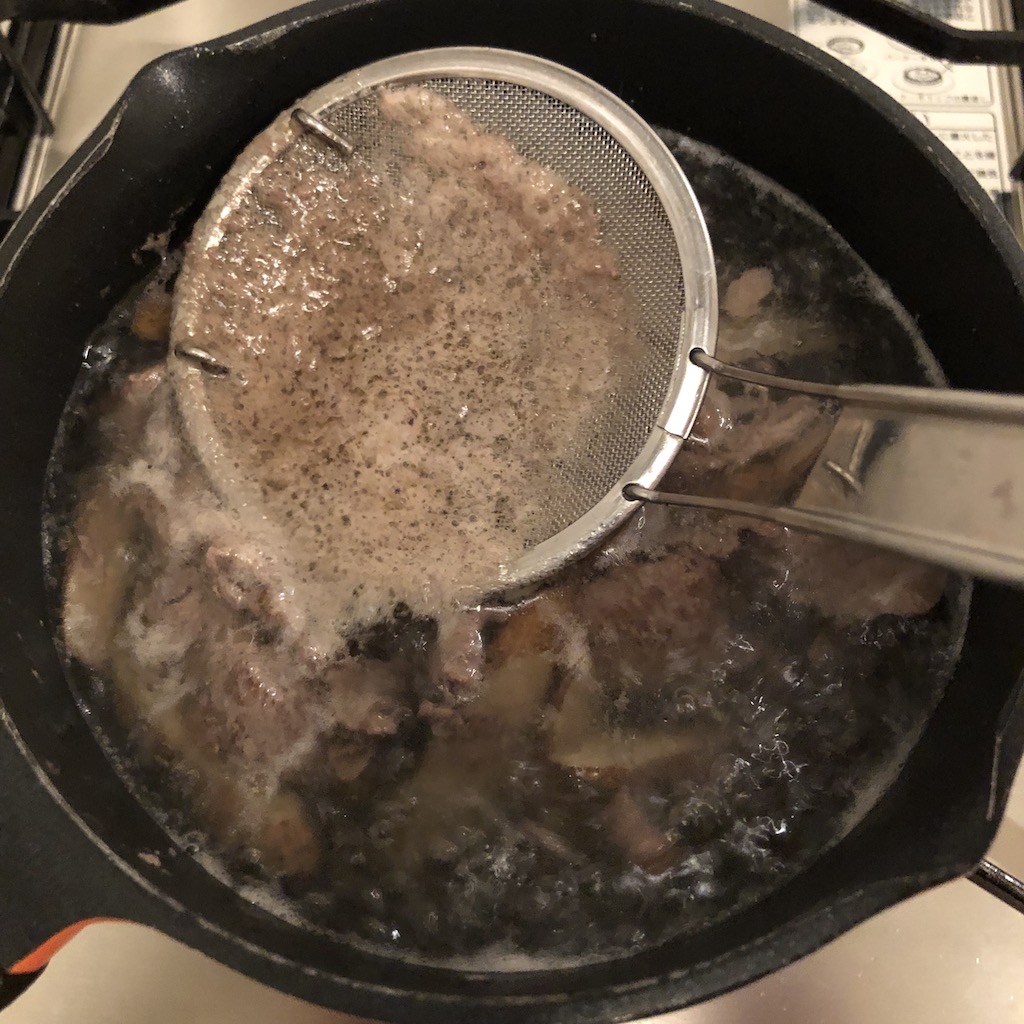 3. Skim the foam from top of the soup, then remove from heat.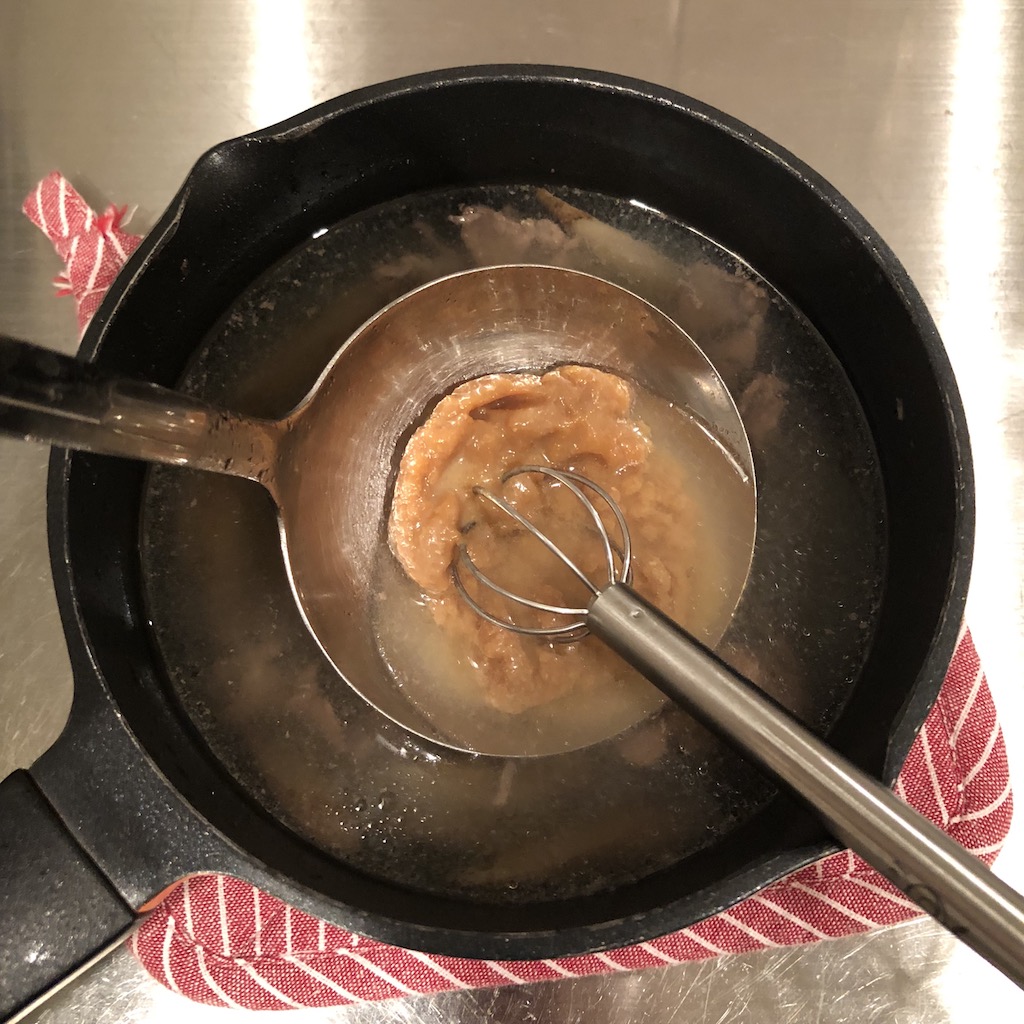 4. Add miso paste and stir until miso is completely melted.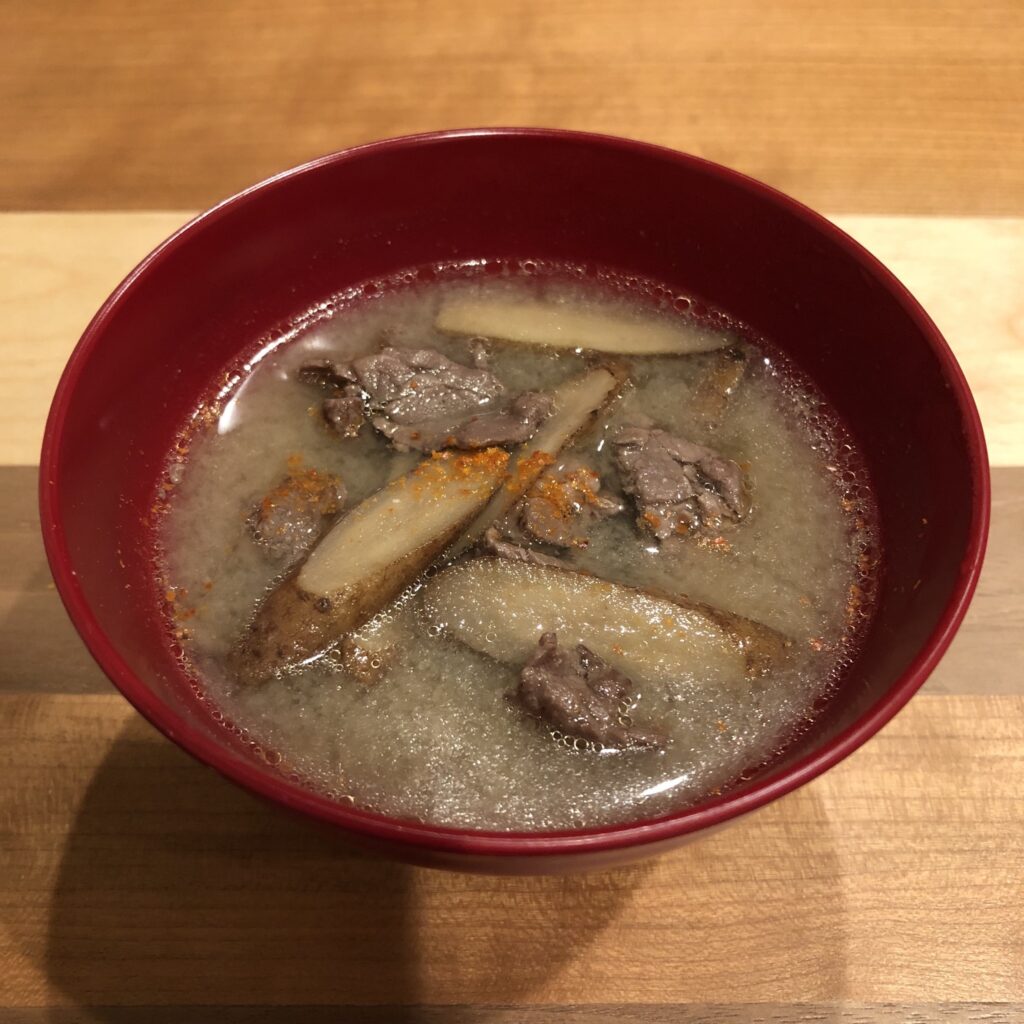 Ready to eat!
Beef surely made great dashi (stock) and burdock did that too at the same time. I think burdock is fantastic partner of beef. I hope beef lover add this recipe to their list!
Enjoy your miso soup!