Do you like crab stick?
I have seen TV show once telling that crab stick is now famous and popular material in the world, and there are even factories in some countries producing crab sticks.
I was surprised at first, but then I was like "Ah it makes sense because sushi is now eaten around the world"!
It seems that California rolls are very popular in many foreign countries these days, so I guess a lot of people already love this delicious food.
For me crab sticks are really delicious snacks when I was little. The funny thing about it is I totally believed that those sticks are real crab at that time. I loved the taste and if I found a pack of crab sticks in fridge, ate them all so easy. haha
Now I want to create miso soup with this tasty crab stick. Every seafood matches so well with miso taste so far, so it should be great one too!
【Recipe (2 servings)】
Ingredients
1 oz miso paste (fermented soybean paste)*1
1 teaspoon dashi granules*2
2 oz crab stick (imitation crab meat), Cut into bite-sized
2.5 oz onion, Shredded
1 egg
1.7 cups (400ml) water
*1 Feel free to adjust the amounts of miso paste to your liking.
*2 If miso paste already contains dashi, don't need dashi granules. I use miso paste containig dashi this time.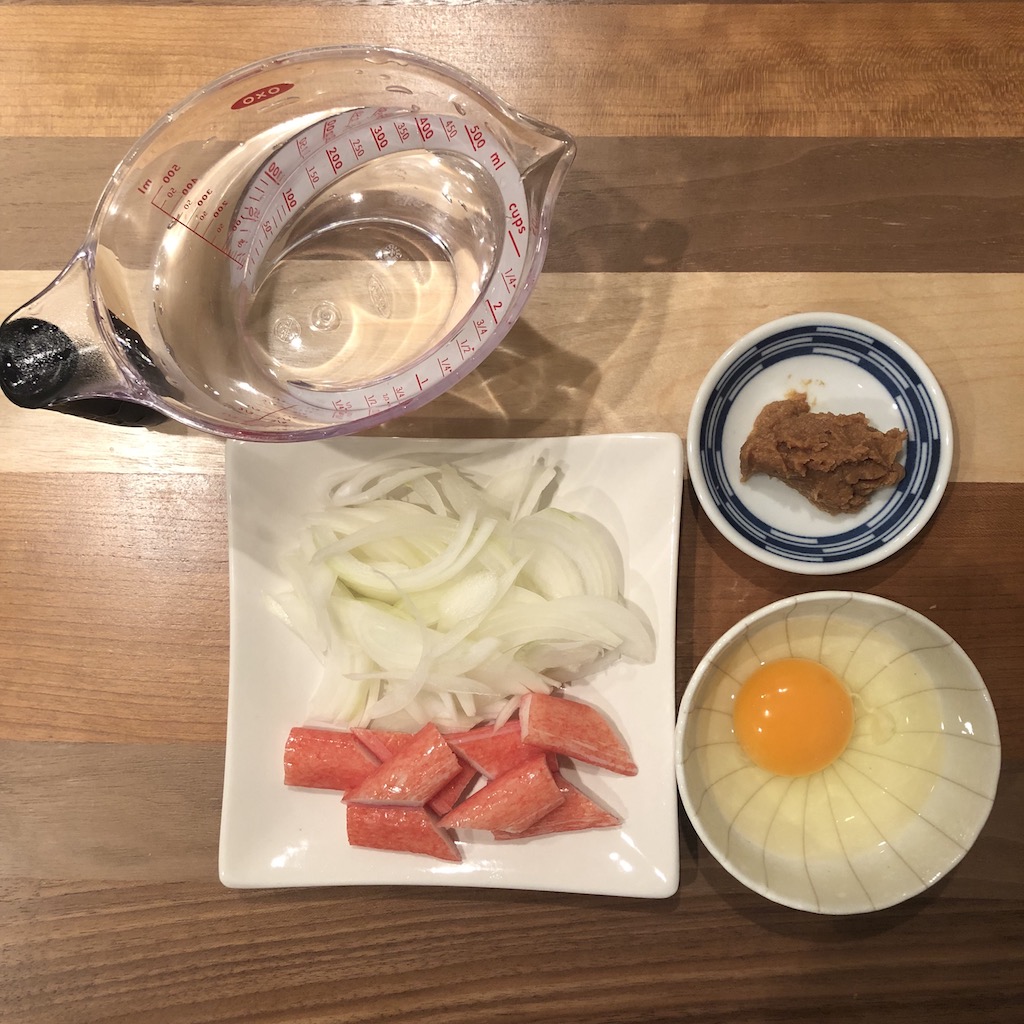 Directions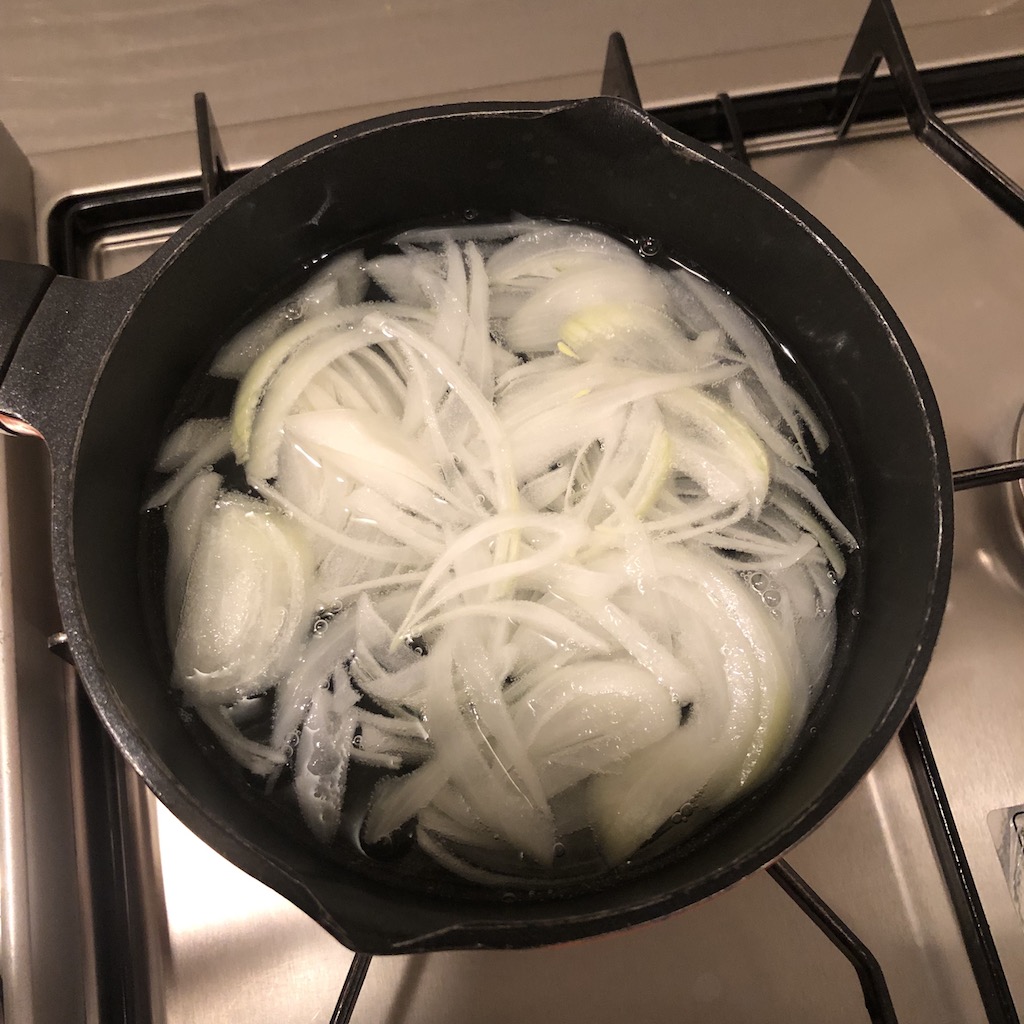 1. Heat water and onion in a saucepan until onion turn translucent.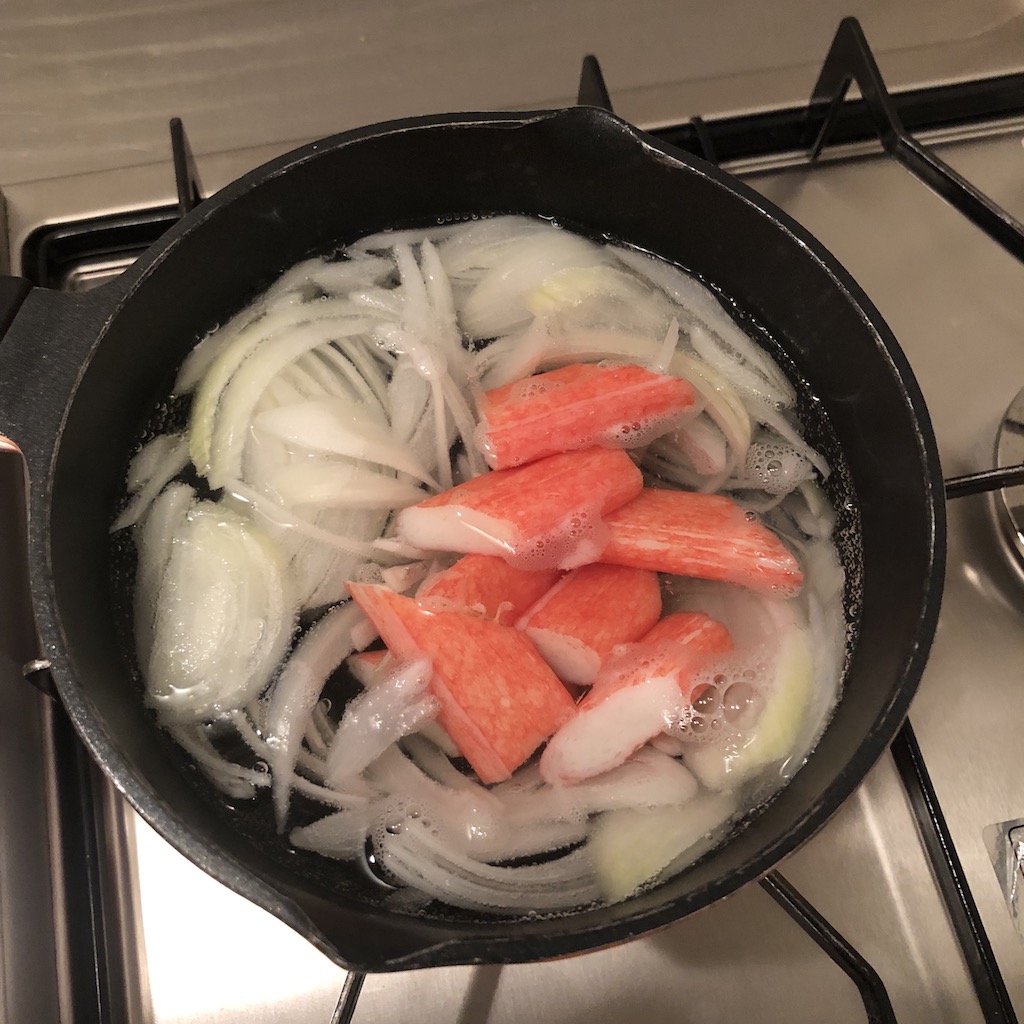 2. Add crab sticks and dashi granules and simmer for 1 min.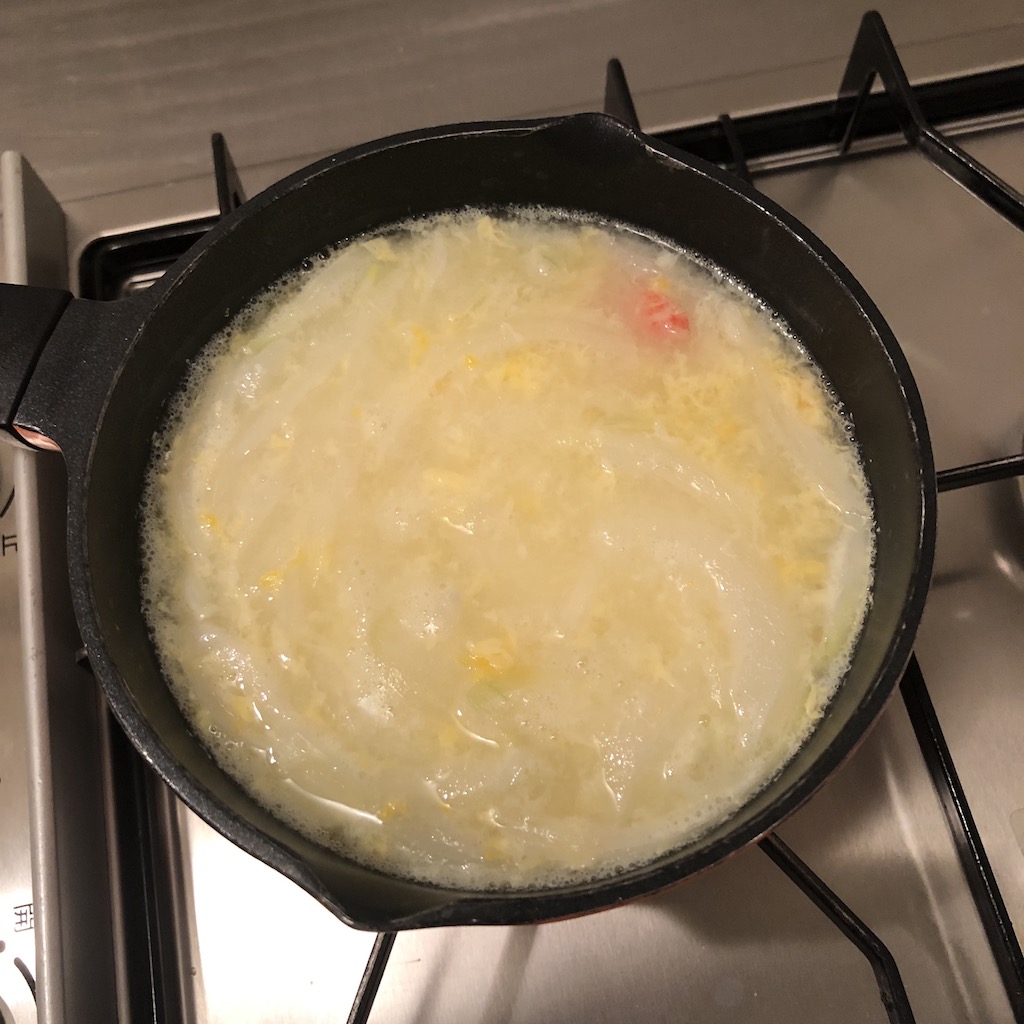 3. Add beaten egg and stir on high heat for 1 min. Then remove from heat.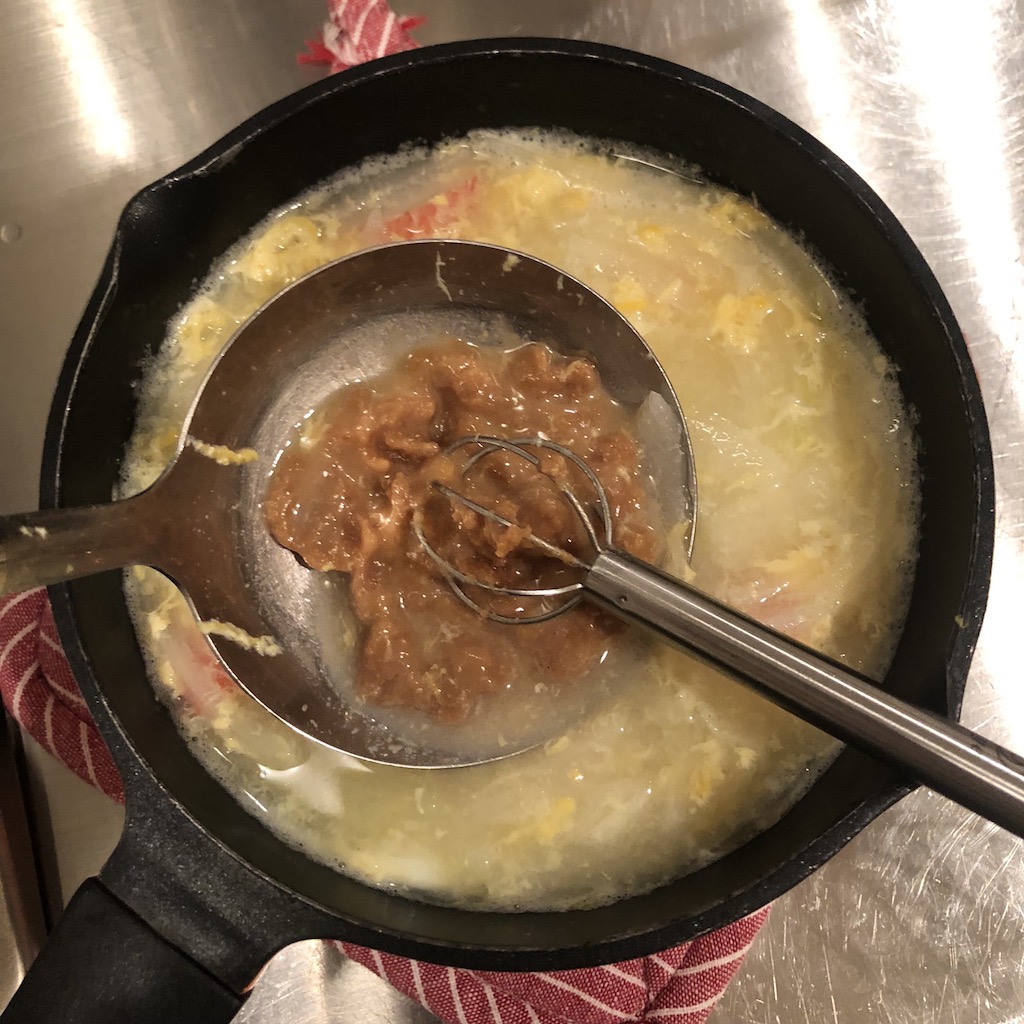 4. Add miso paste and stir until miso is completely melted.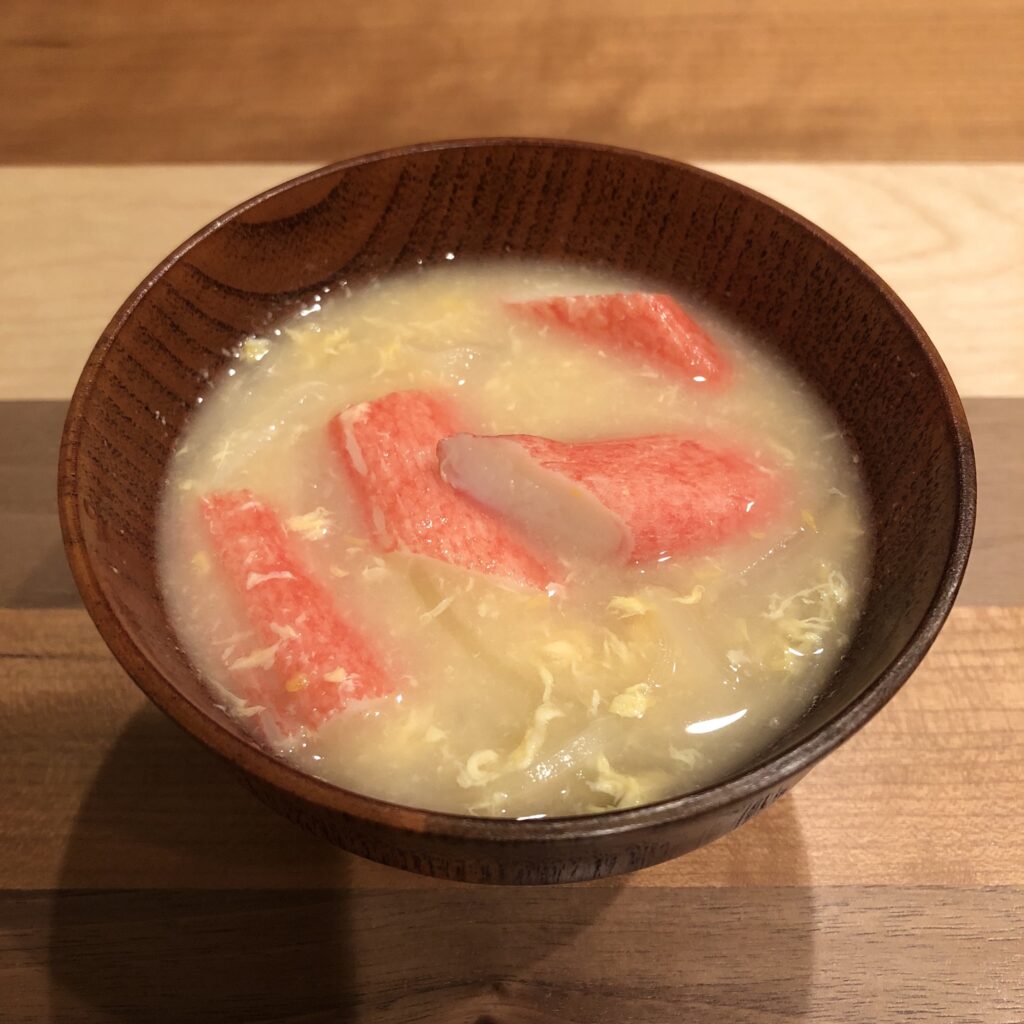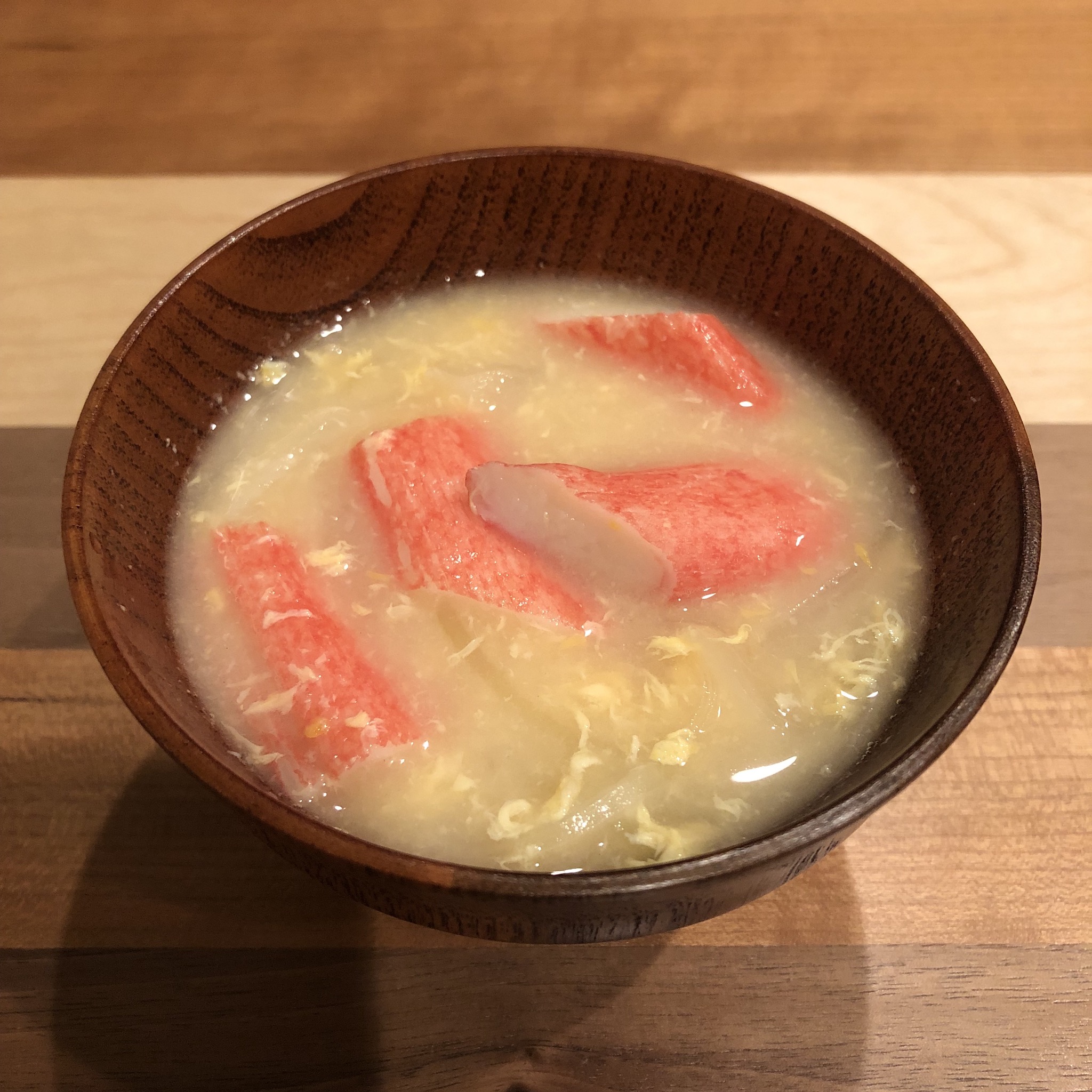 Ready to eat!
Combination of crab and egg is terrific! (Maybe it would be even better with "real" crab…haha)
Also onion makes the soup nice and sweet.
If you have leftover crab sticks, please try this!
Enjoy your miso soup!