I've already made so many miso soup with different kind of ingredients. But how about types of miso…?
Most of the time I used the same miso for my recipe which you can get at grocery store.
I'm not sure about exact answer about what kind of ingredients are used and how it's blended for my daily use miso.
So I want to share "comparing the tastes of several kind of miso".
Interested in learning more about different types of miso?
[Ultimate Guide] Different Types of Miso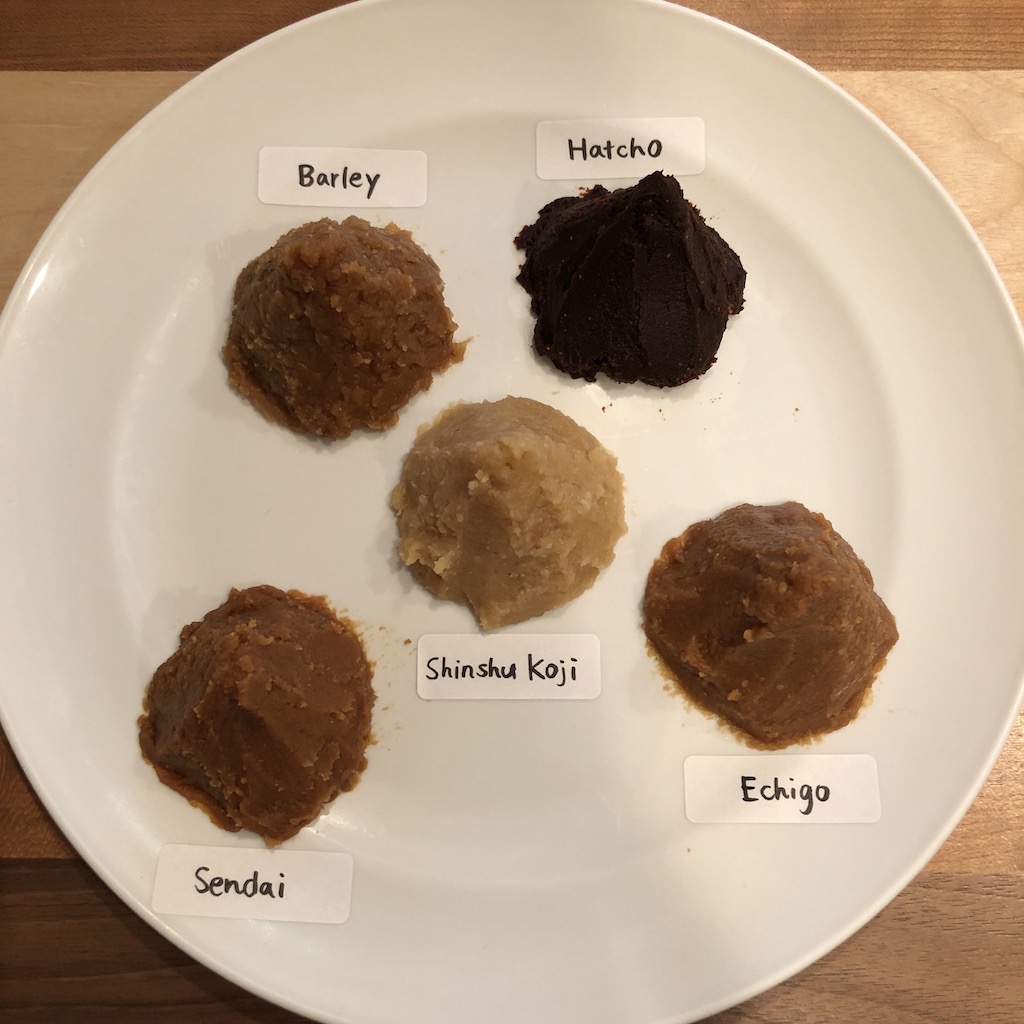 For this project, I bought five different types of miso at the store that specializes miso. Five are following: Barley miso, Hatcho miso, Shinshu Koji miso, Sendai miso, and Echigo miso.
In order to taste those five type miso clearly, I pick simple ingredients for this project which are tofu and wakame seaweed.
Before I talk about today's recipe, I should explain about how is miso made.
Basically miso is made from soybean, koji, and salt.
The recipe is very simple:
Boil soybean
Mix up mashed soybean, koji, and salt
Pack in a box and mature it for half months, one year, or more
Details about homemade miso are here: How to make miso at home
Depending on the amount of koji and salt, the taste can be changed a lot. I mean that if the amount of salt is fixed, more koji makes sweeter miso. So you can create your own blending miso that fits your taste the most. Also each area in Japan has their original, traditional miso.
Another factor that changes the taste of miso is type of koji. There are three kind of koji and each one of them has unique taste.
Koji Rice: gives great sweetness from rice
Barley Koji: has relatively light taste and the flavor of barley is amazing
Soybean Koji: is not very sweet and the flavor would not be gone even though it's simmered long time
Interested in learning more about koji?
What Is Koji and How Is It Used?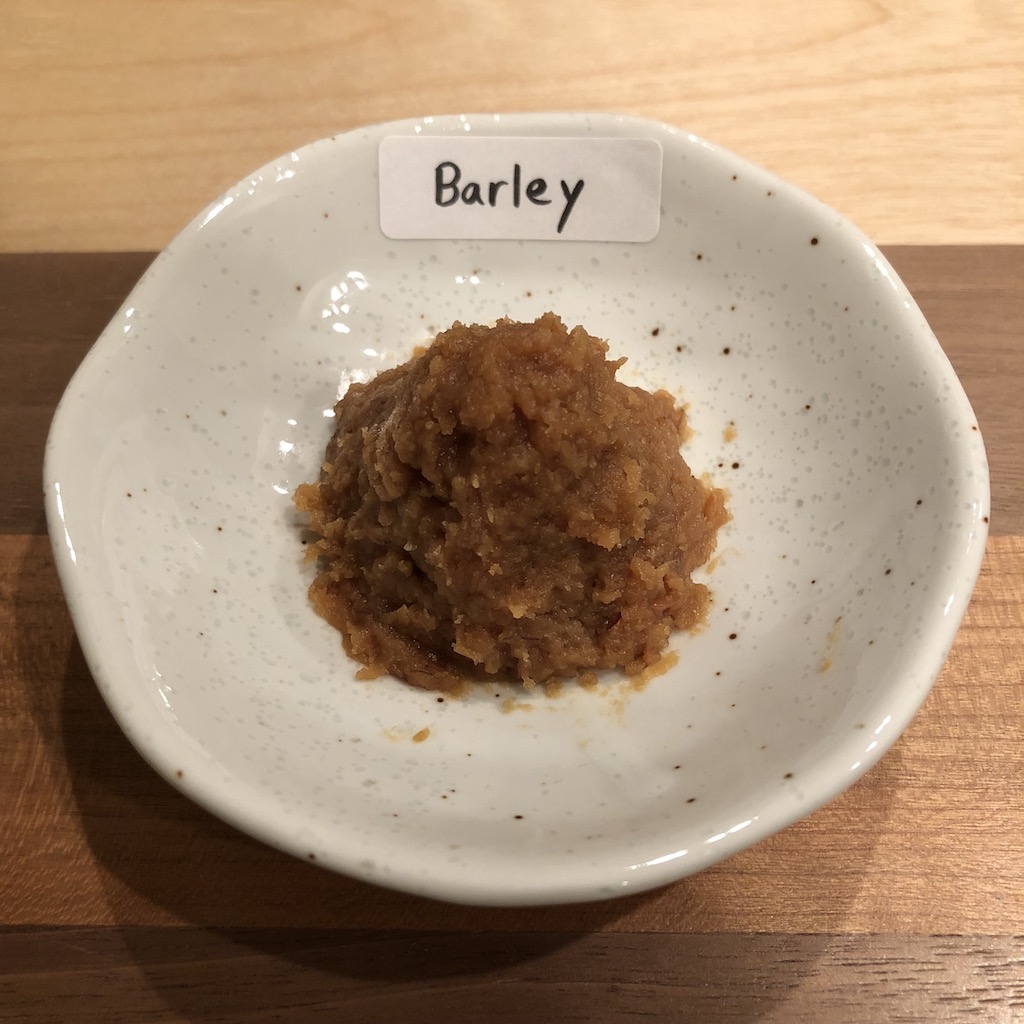 First off I would like to introduce barley miso, mugi-miso in Japanese.
Since miso I've already used were mostly rice koji miso, so I want to try the flavor of baley miso.
As I mentioned above, barley miso can be both salty and sweet depending on the amount of salt and koji.
It is said that people in Kanto region are more likely to have salty barley miso, on the other hand Kyushu region has sweet barley miso. The one I bought is the latter, made in Nagasaki prefecture (in Kyushu region).
Let's start "comparing miso paste project" with sweet barley miso soup!
---
【Recipe for Barley Miso Soup】
Ingredients (2 servings)
1 oz Barley miso (fermented soybean paste)*1
1 teaspoon dashi granules*2
3.5 oz tofu
1/2 teaspoons dried wakame (a type of seaweed)
1.7 cups (400ml) water
(Prepare extra water to reconstitute dried wakame)
*1 Feel free to adjust the amount of miso to your liking.
*2 If your miso already contains dashi, don't need dashi granules.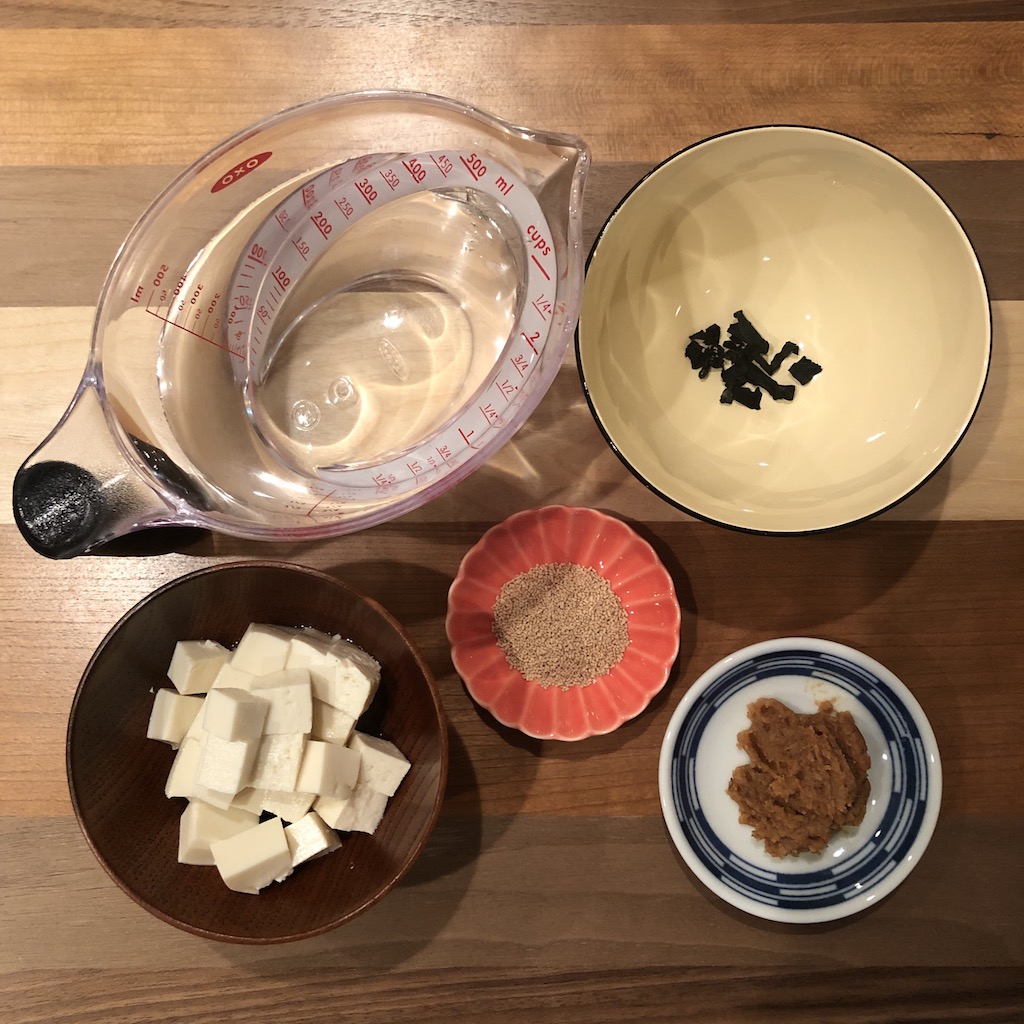 Directions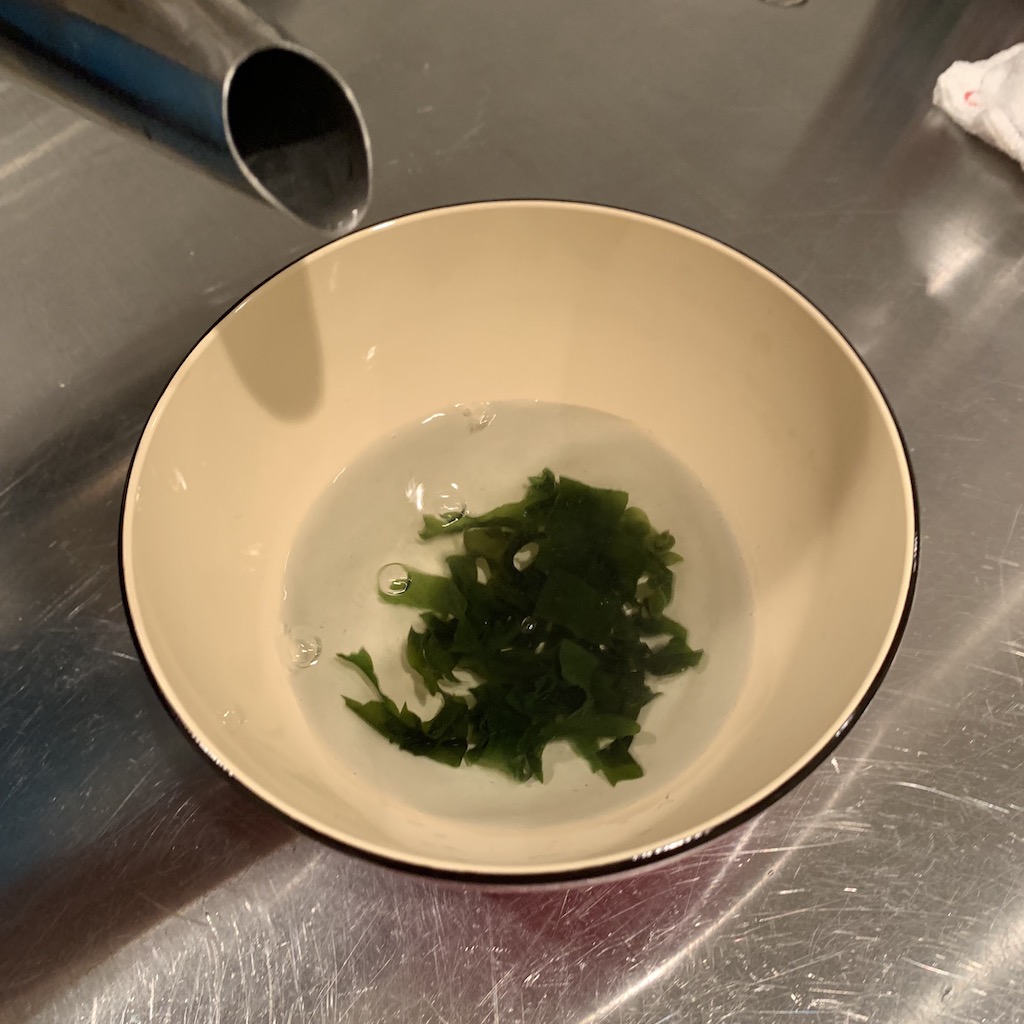 1. Combine dried wakame with boiled water and wait until reconstituted. (takes about 1 min)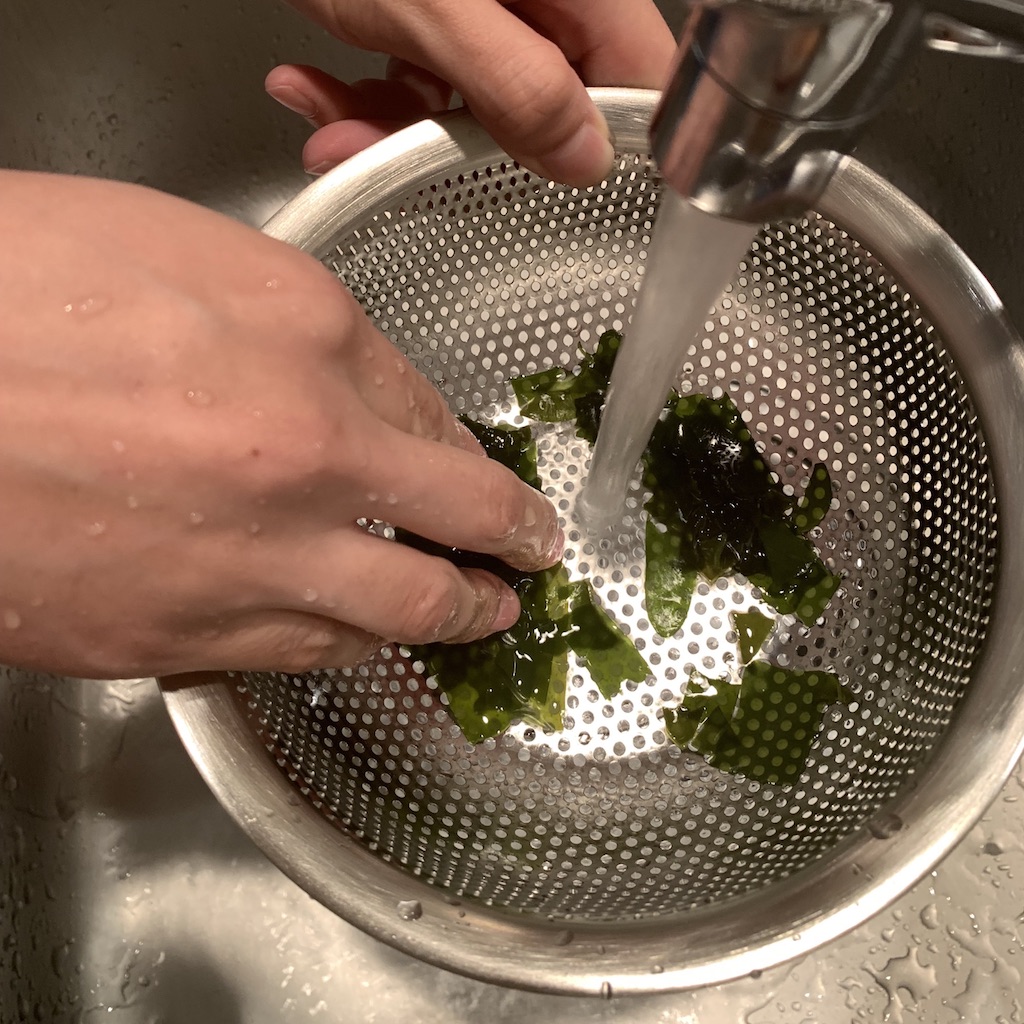 2. Drain in a sieve and wash with cold water lightly.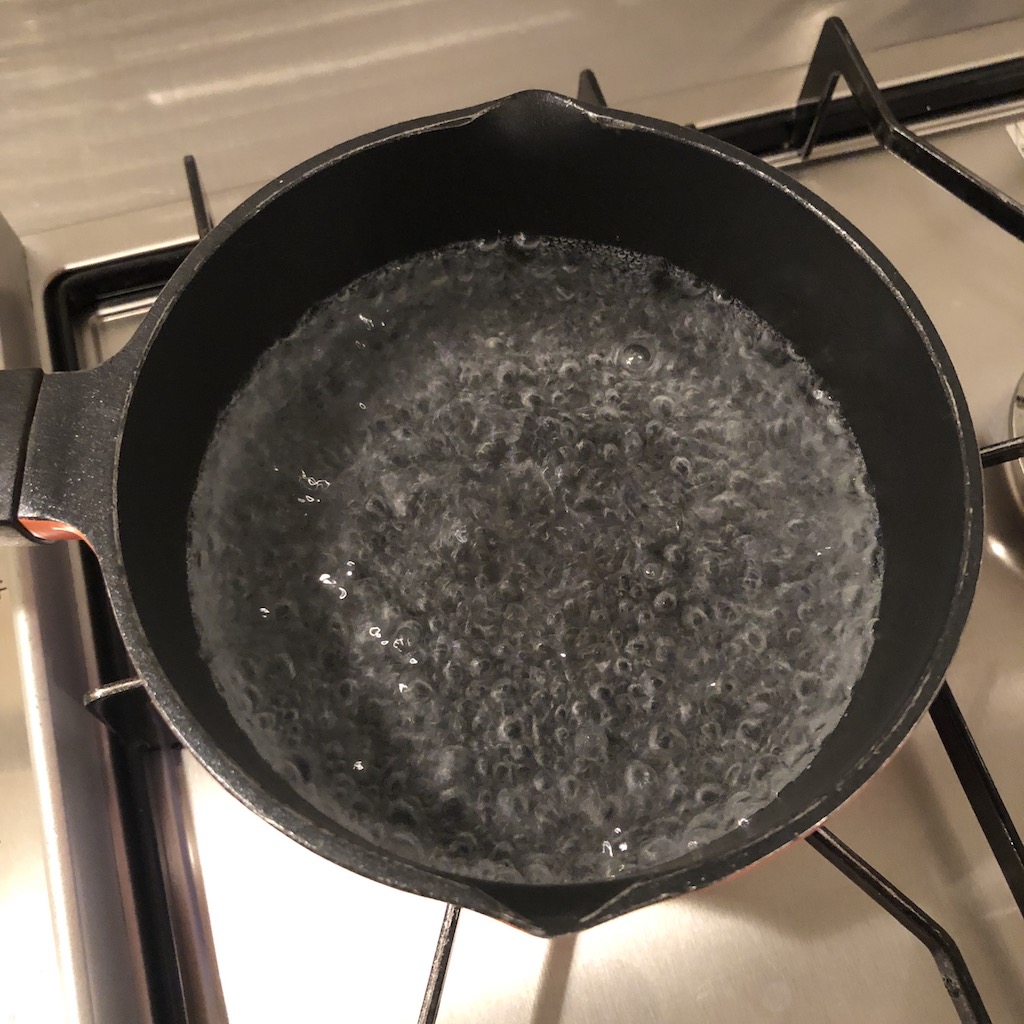 3. Boil water for miso soup.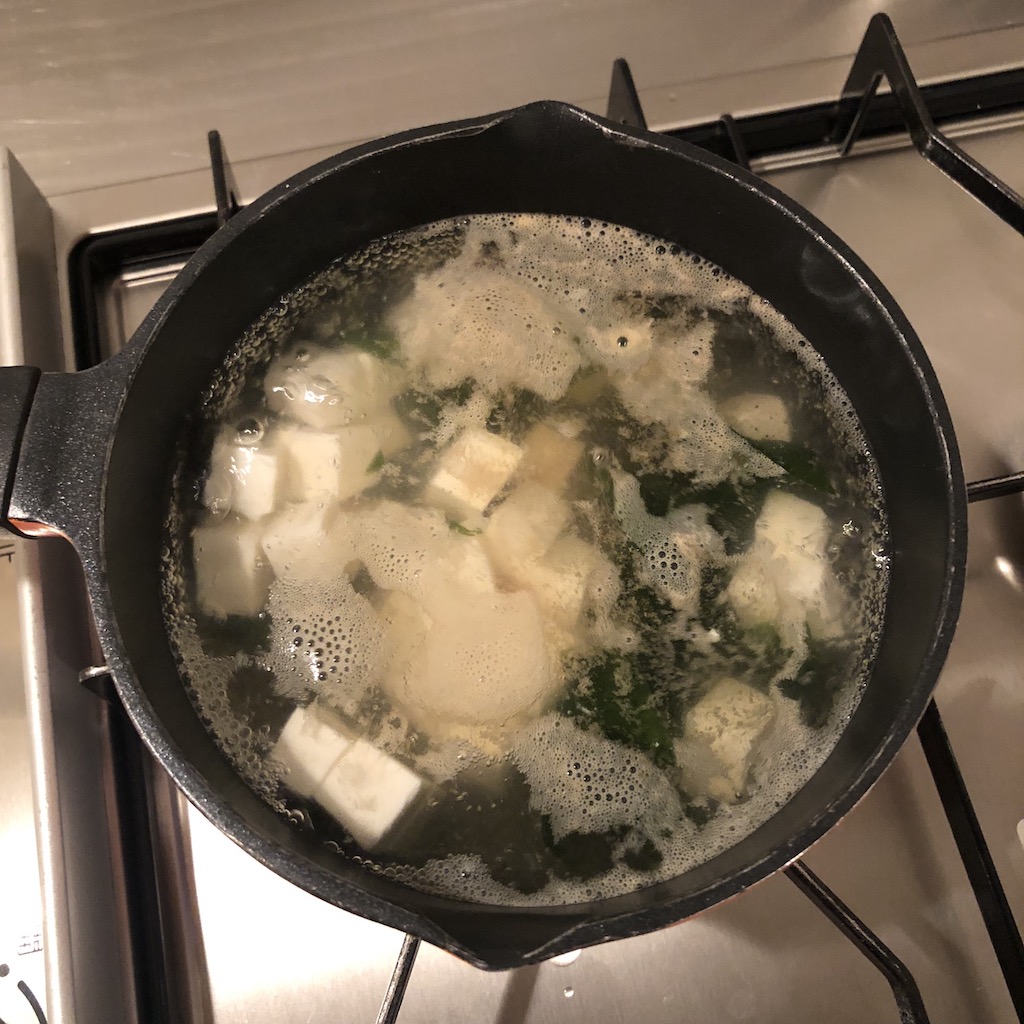 4. Add tofu, wakame, and dashi granules. Simmer for 3 min. Then remove from heat.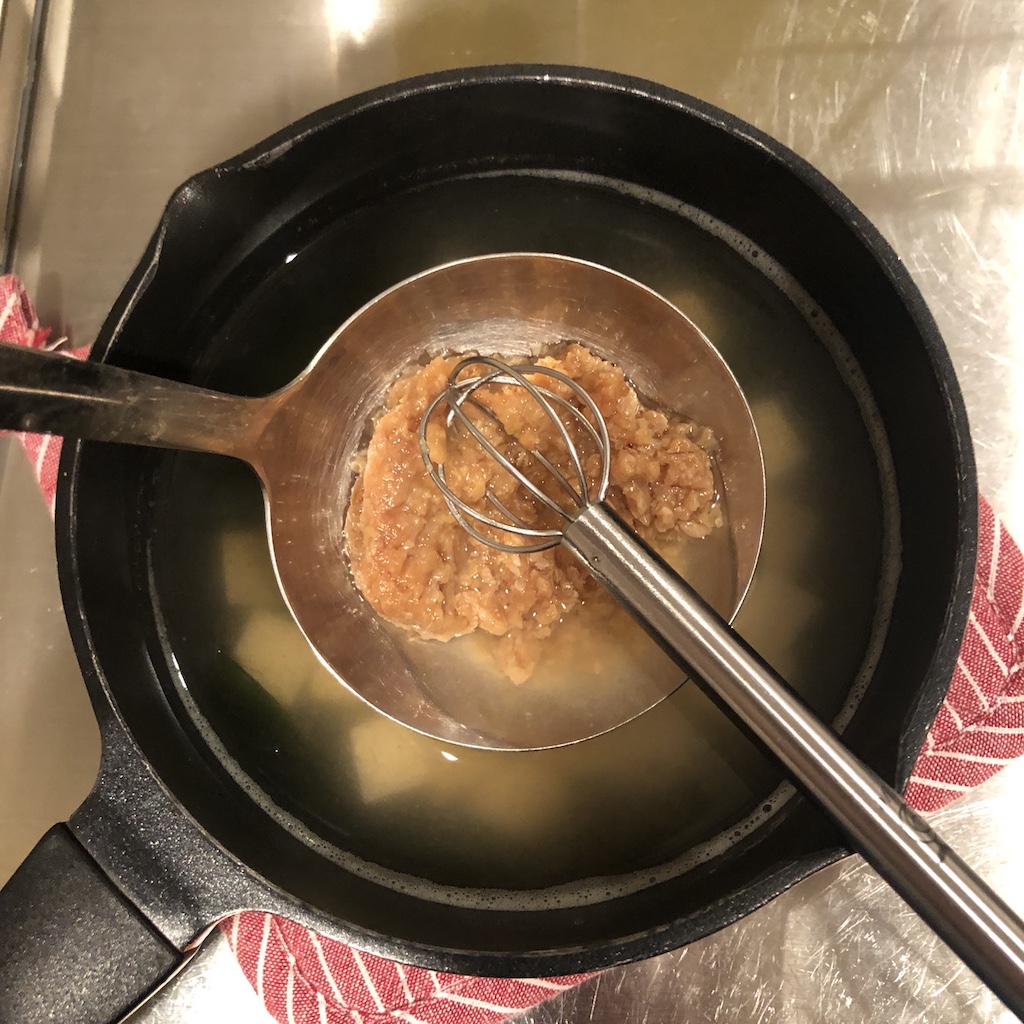 5. Add miso paste and stir until miso is completely melted.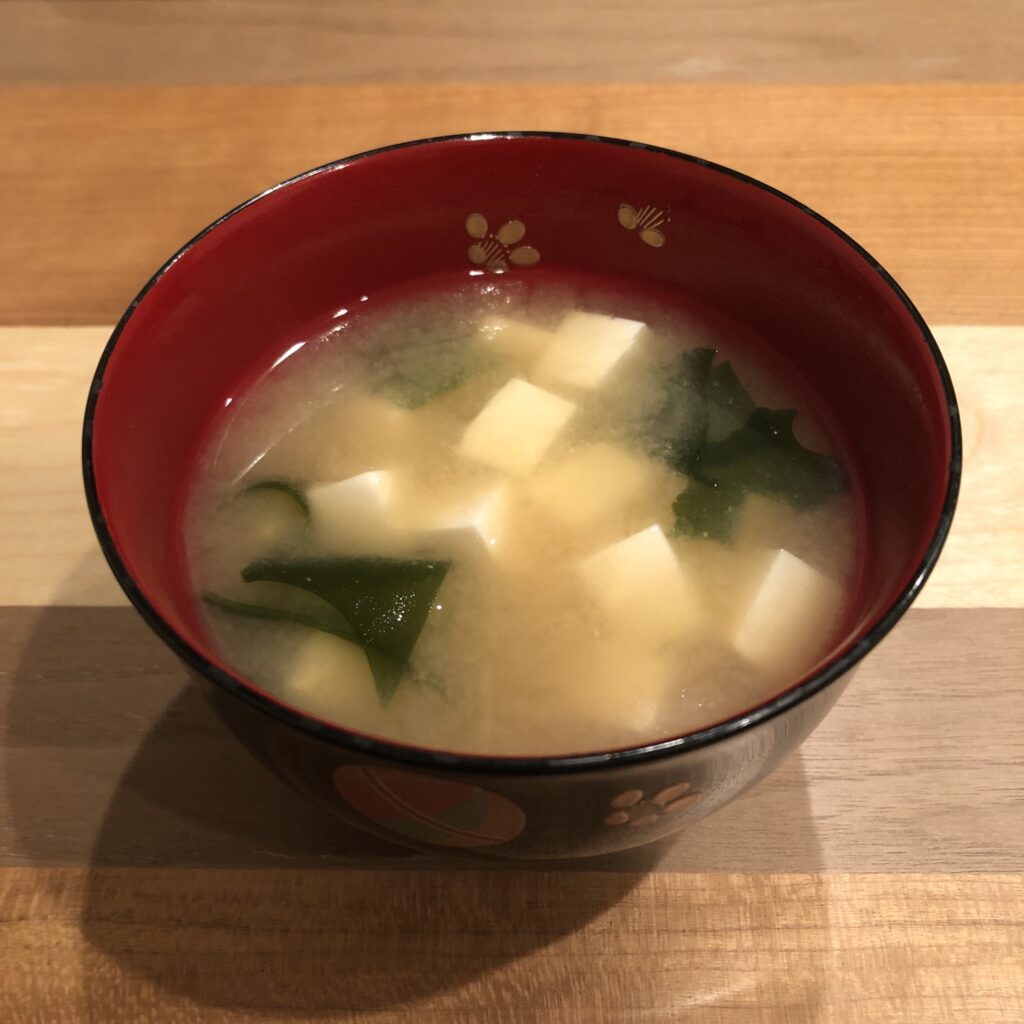 Ready to eat!
As I've learned, BARLEY miso made in Nagasaki prefecture tastes sweeter than the daily use rice koji miso.
You can feel awesome flavor of barley koji!!
I should probably tastes salty type of BARLEY miso in the future, but I definitely recommend SWEET type of BARLEY miso for now.
Enjoy your miso soup!