Have you ever seen or tasted firefly squid ("hotaru-ika" in Japanese)?
It's very tiny squid and comparatively soft rather than normal squid.
Firefly squid pickled in soy sauce and sake is really popular finger food in Japan.
Also boiled firefly squid with mustard & vinegared miso dressing is absolutely delicious!
Both of them must sound great for drinkers.
I think most of those people imagine firefly squid as finger food but I want to create another amazing firefly squid dish today: Miso soup with firefly squid.
It's new challenge for me to use squid for miso soup, but I believe it's going to be terrific one!
By the way… please make sure to use firefly squid boiled or frozen in advance so that it can avoid stomach trouble.
【Recipe (2 servings)】
Ingredients
1 oz miso paste (fermented soybean paste)*1
1 teaspoon dashi granules*2
2 oz boiled firefly squid
2 oz cabbage, Cut into bite-sized
0.3 oz ginger, Shredded
1.7 cups (400ml) water
*1 Feel free to adjust the amounts of miso paste to your liking.
*2 If miso paste already contains dashi, don't need dashi granules. I use miso paste containig dashi this time.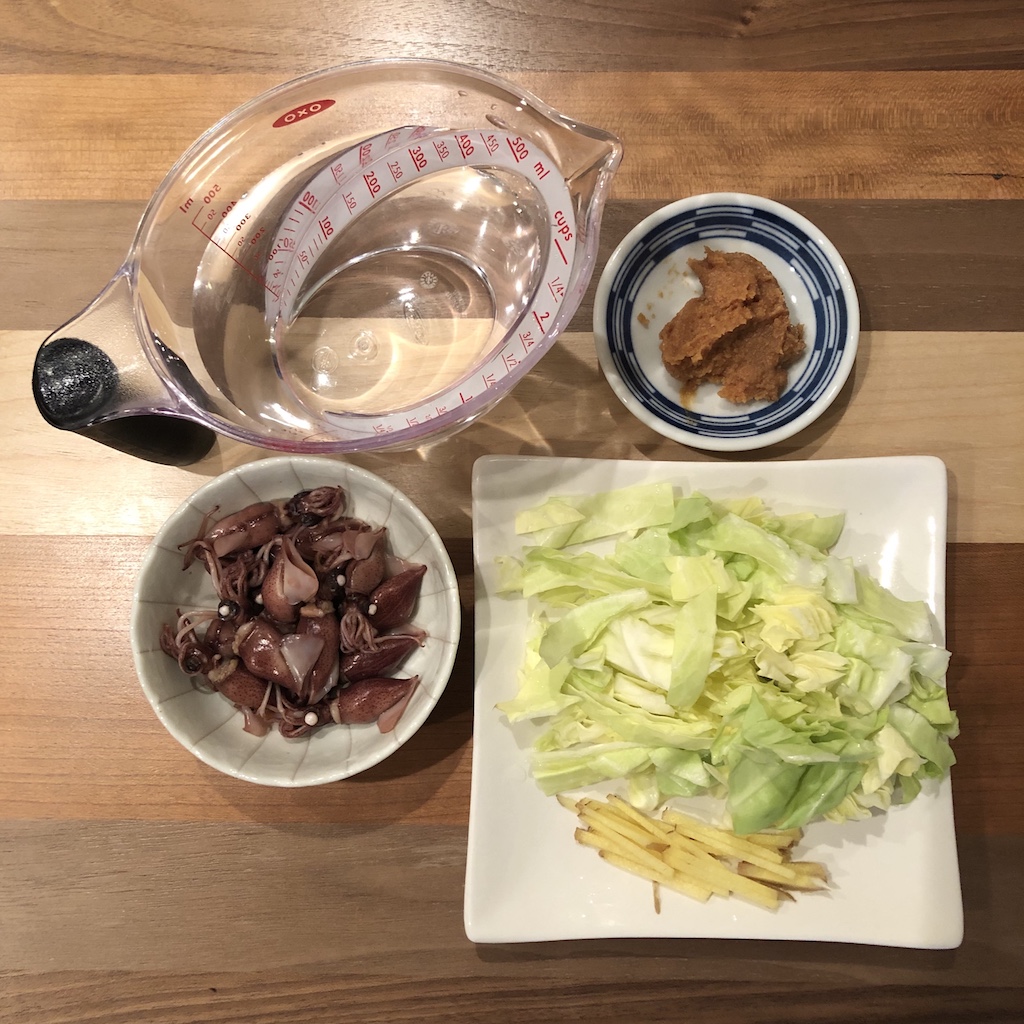 Directions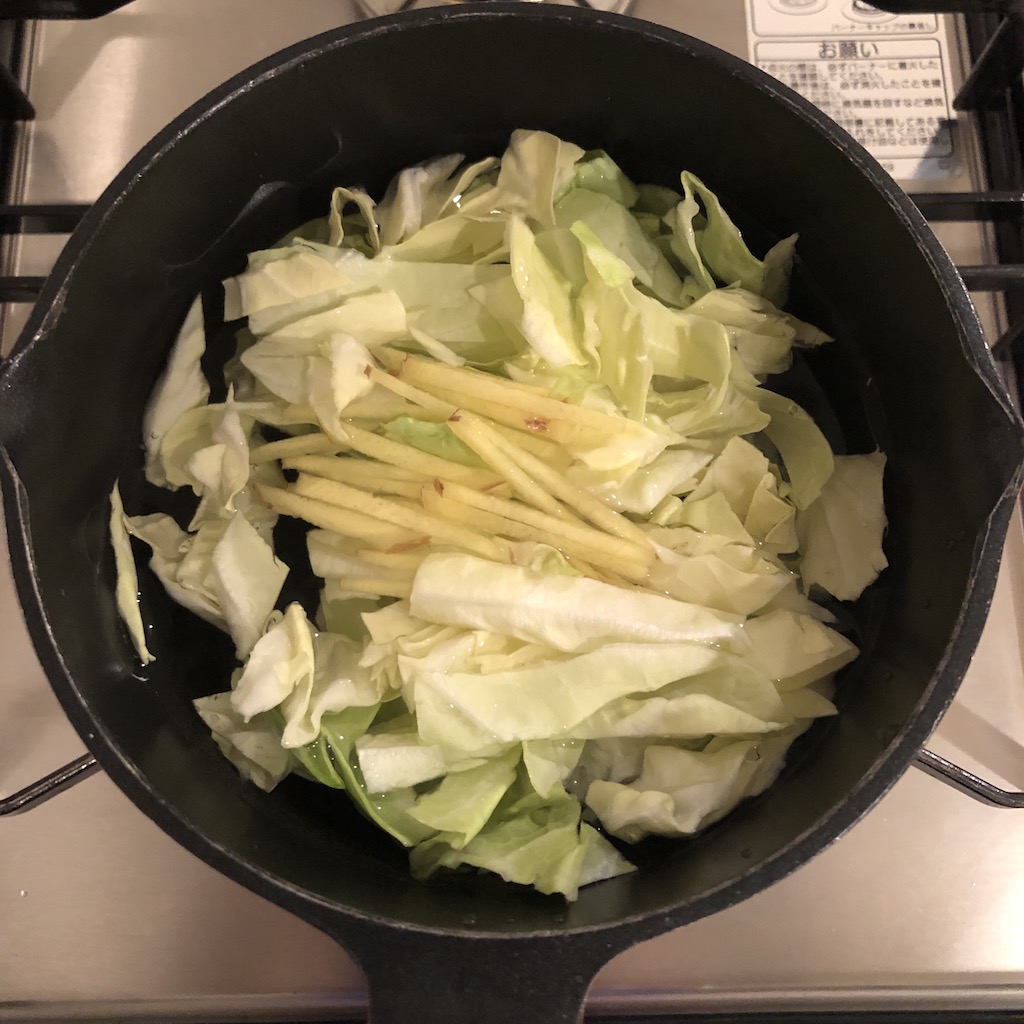 1. Heat water, cabbage, and ginger in a saucepan. Simmer for 3 min.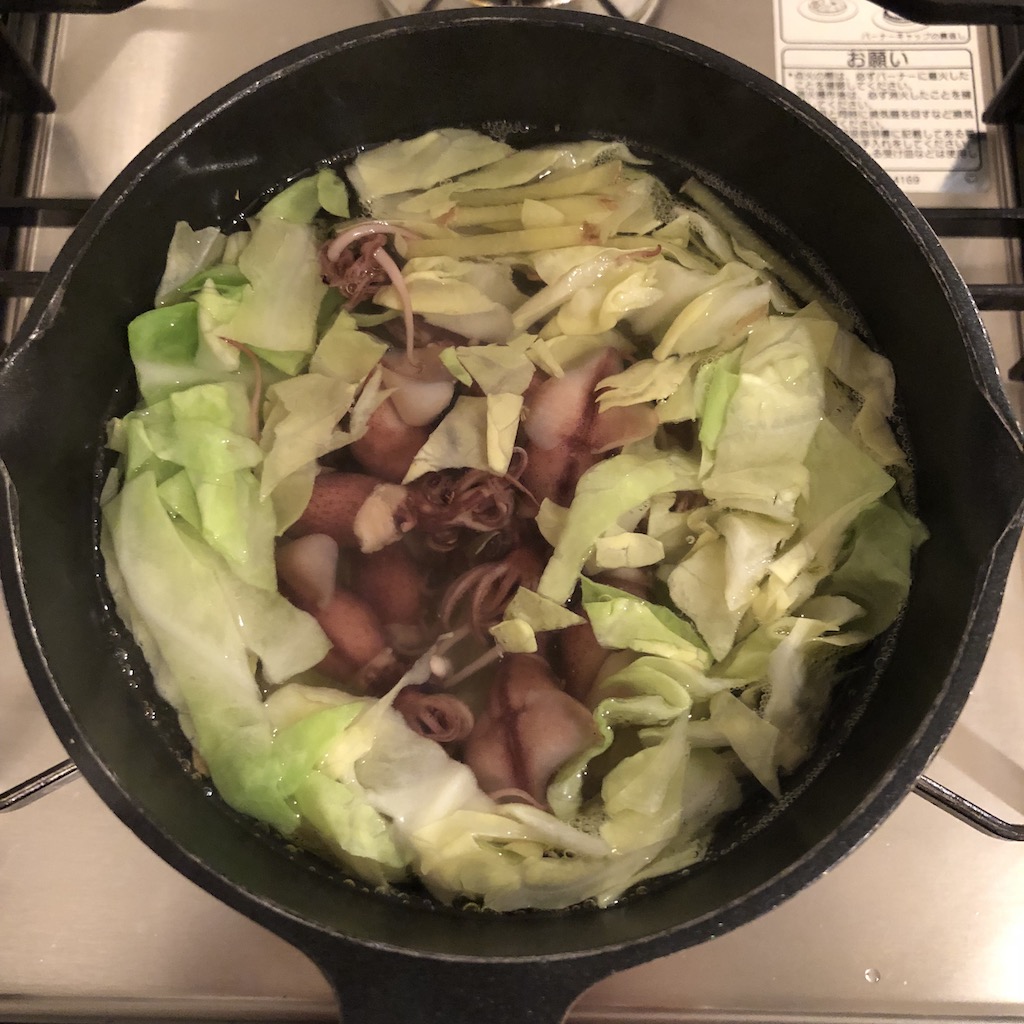 2. Add firefly squid and dashi granules. Simmer again for 1 min.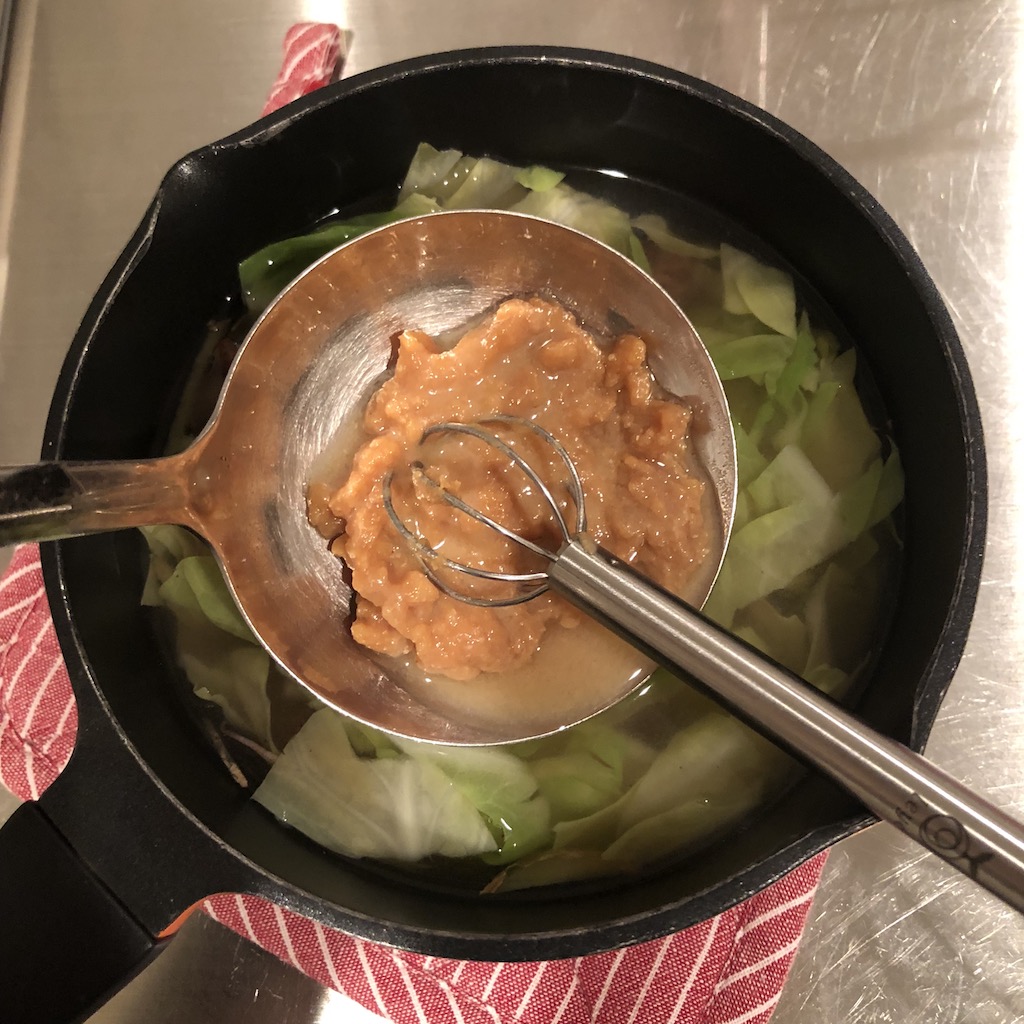 3. Turn off the heat. Add miso paste and stir until miso is completely melted.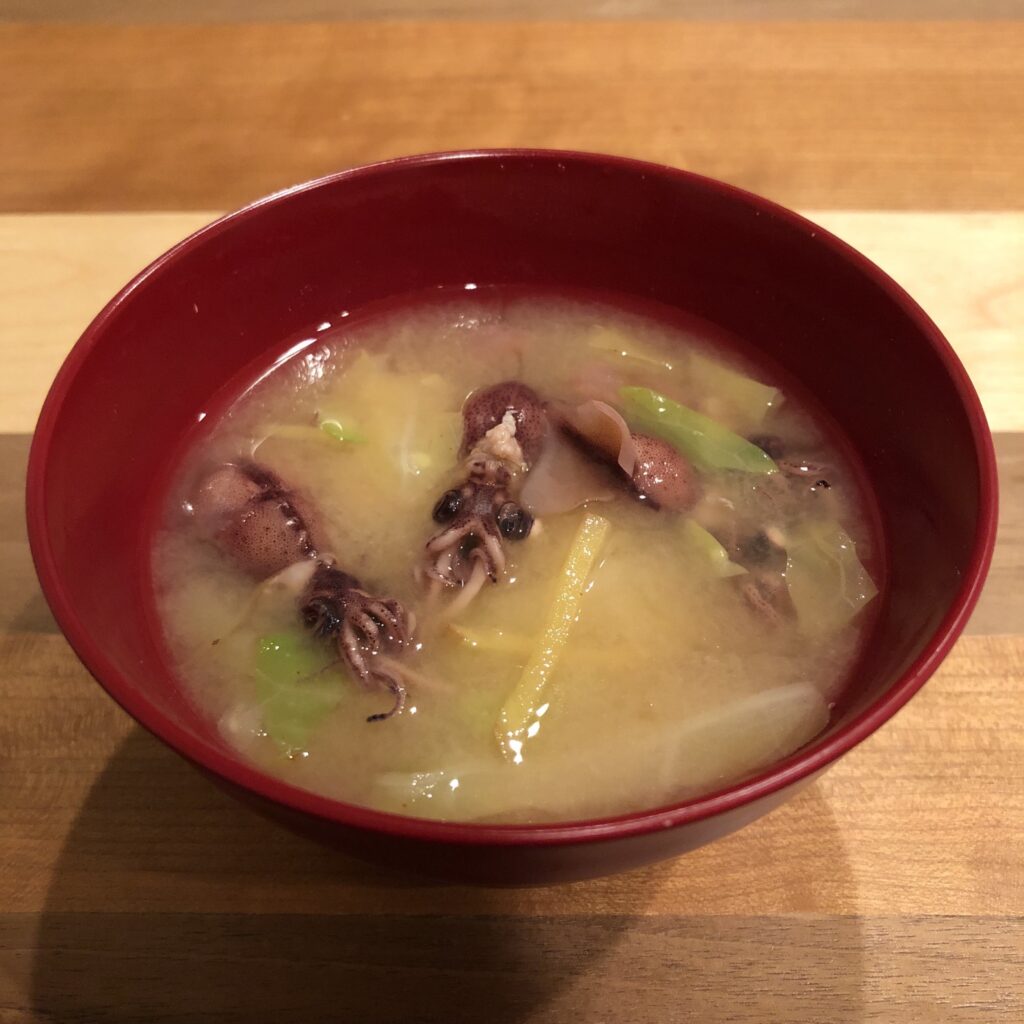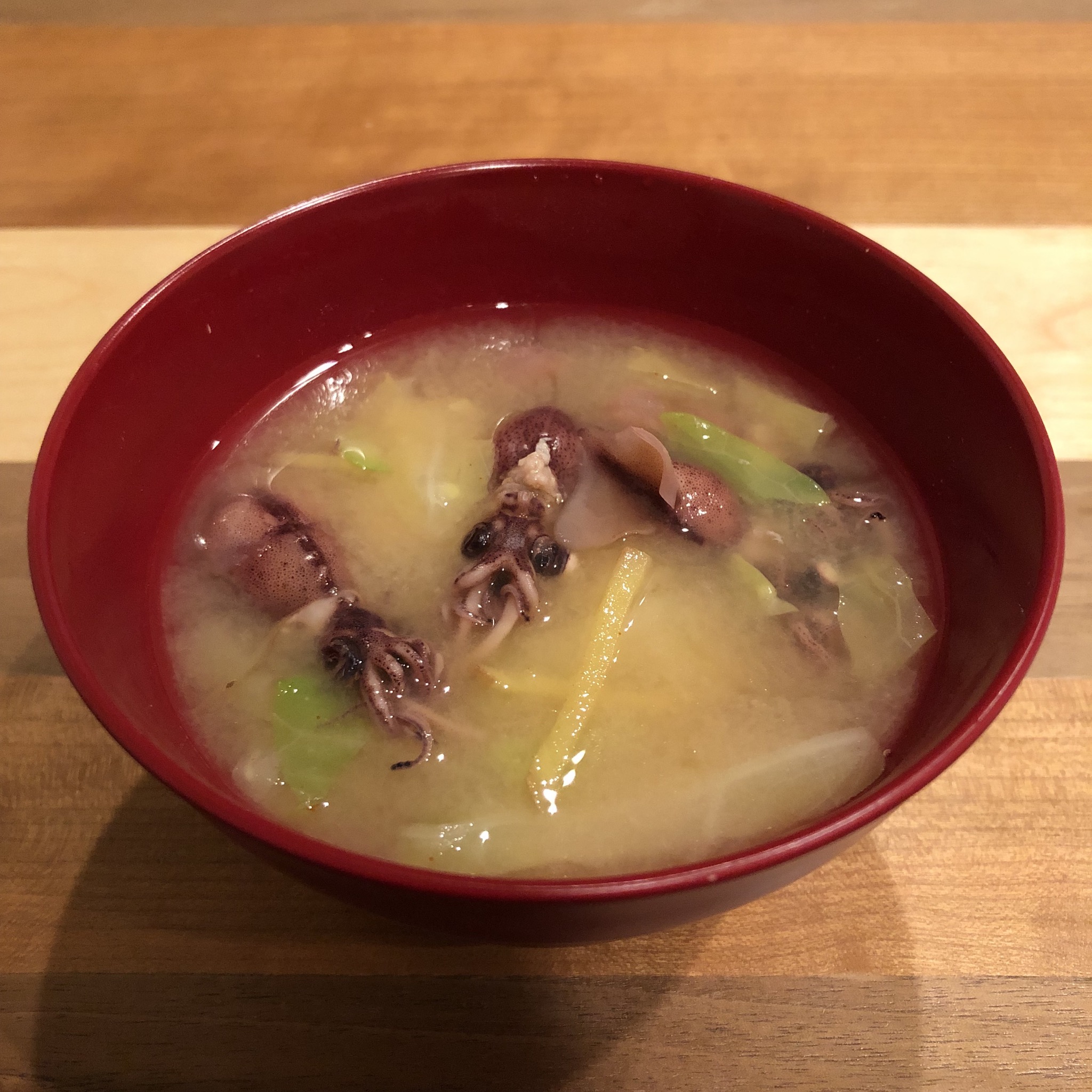 Ready to eat!
As well as other seafood, such as shrimp and clam, squid created great stock for miso soup!
Ginger definitely matches so well with the flavor of firefly squid.
Enjoy your miso soup!