HATCHO miso (八丁味噌) is representative "soybean miso". "Soybean miso" means using soybean koji instead of rice koji or barley koji in the cooking process.
Basically soy bean miso is made from only soybean, salt, and water.
(Please check out my past post "Miso Taste Test" to know how is miso made up of).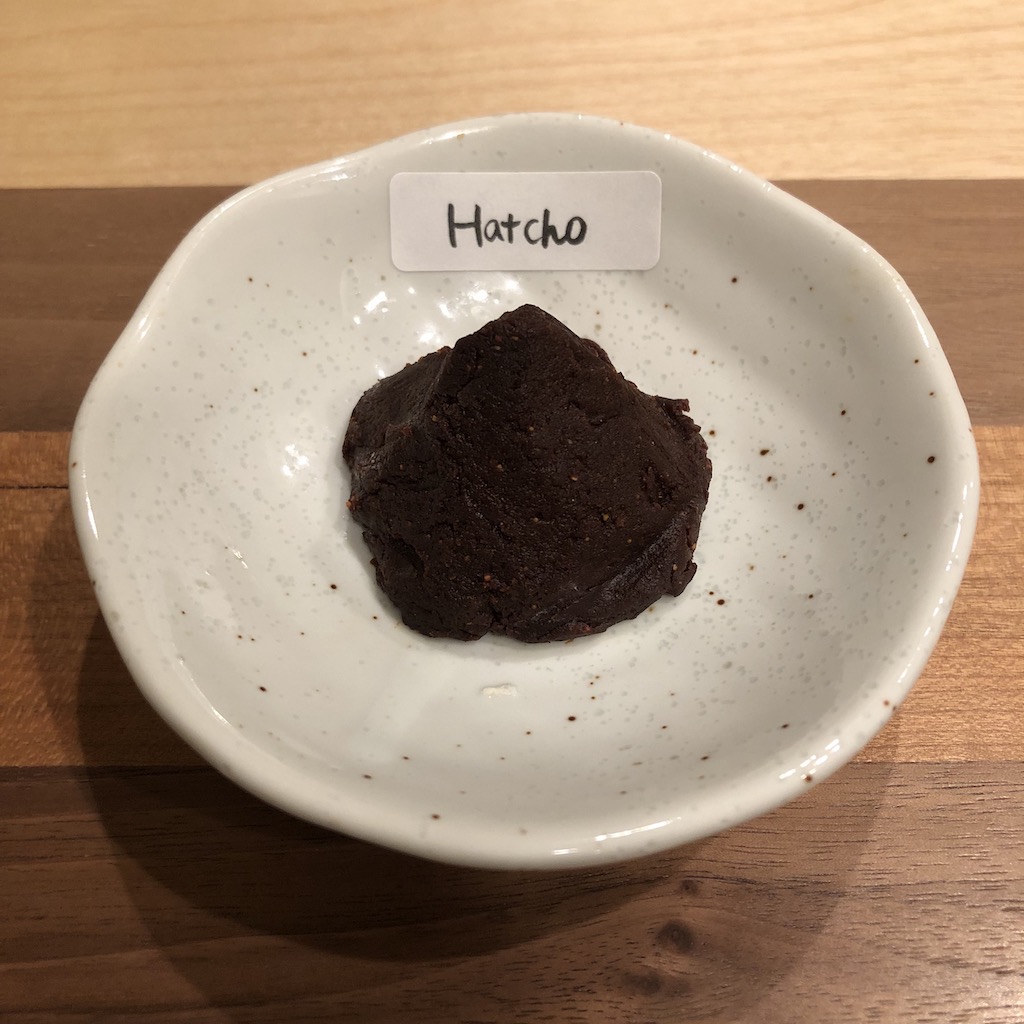 Although there are several kinds (brands) of soybean miso in Japan, HATCHO miso is made in the specific area called "Hatcho cho, Okazaki city" located in Aichi prefecture.
The color of HATCHO miso is extremely dark brown. The taste is a little bit saltier than other kind, and it's not sweet at all.
However has great Umami (旨味) and Koku (コク). I would say it's full-bodied, and you might feel it's a little bitter.
It is said that soybean miso such as HATCHO miso is suited for simmering dishes because its flavor doesn't go away even if it's heated long time.
For more information, Aichi prefecture is the main production area for soybean miso, and there are many delicious local foods with it.
Miso-nikomi Udon (udon cooked in a broth containing miso paste) and Miso Katsu (Japanese pork cutlet with miso sauce) are especially popular as Aichi's local foods.
I would like to introduce 5 recipes that you can enjoy Hatcho miso at your home. (Please check next page for 5 recipes…)