Eating udon noodles with mentsuyu (noodle soup base) is the most popular way in Japan. The flavor of bonito soup stock and sweet soy sauce matches perfectly with udon noodles.
On the other hand, stir-fried udon noodles makes you enjoy various kind of ingredients that go well with udon noodles. I think you will love savory stir-fried noodles with fresh vegetables and meat too!
You can actually put any vegetables, mushrooms, and proteins you love into this fried food.
Japanese people make Yaki-udon with soy sauce flavor most of the time, but adding miso paste is the key to make even bette dish for today.
Please enjoy easy one plate udon noodles with great miso flavor!
【Recipe (2 servings)】
Ingredients
5 oz dried udon noodles
4 oz thinly sliced pork, Cut into bite-sized
4 oz bean sprouts
1.5 oz green onion, Sliced
1.5 oz carrot, Shredded
1.5 oz Chinese chive, Chopped
1 tablespoon sake (or white wine)
1 tablespoon sugar
2 teaspoons miso paste (fermented soybean paste)
1 teaspoon soy sauce
1/2 teaspoon chicken stock powder
A larger pinch of salt and pepper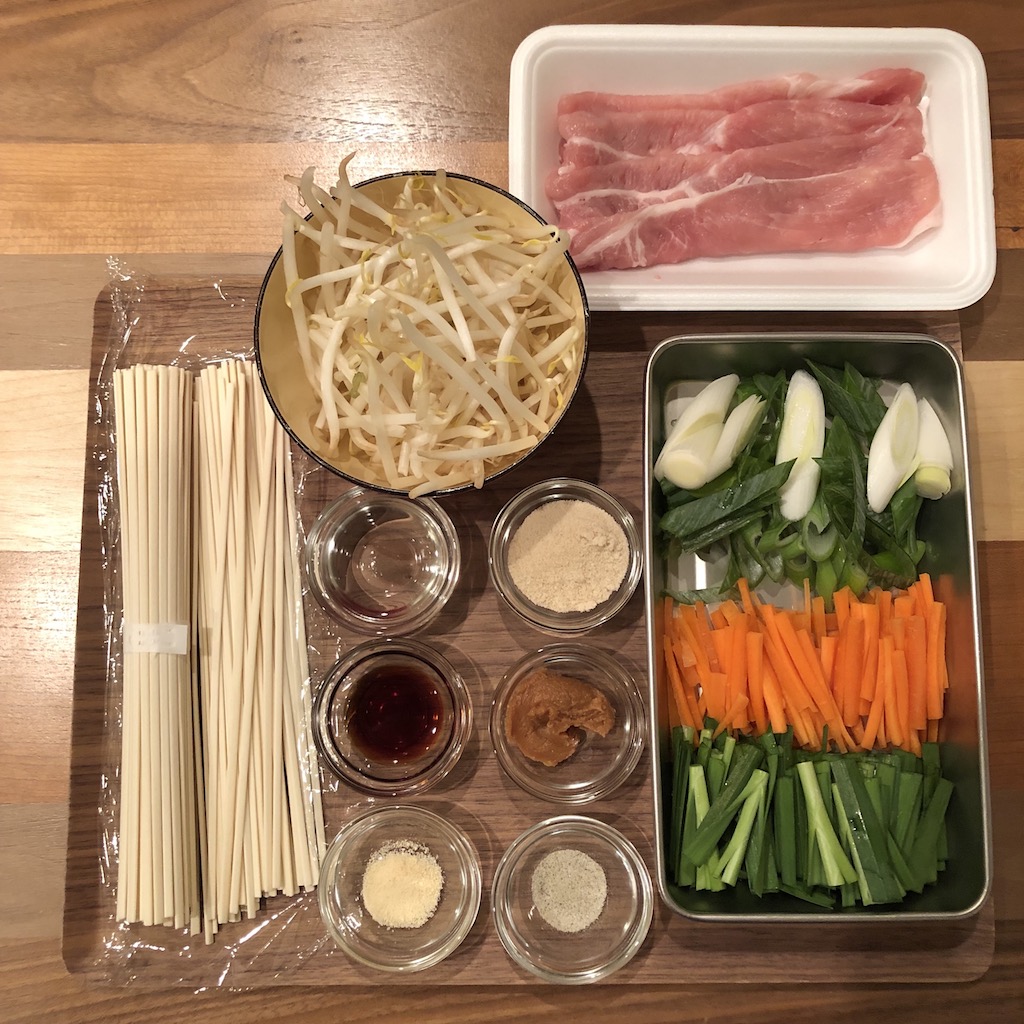 Directions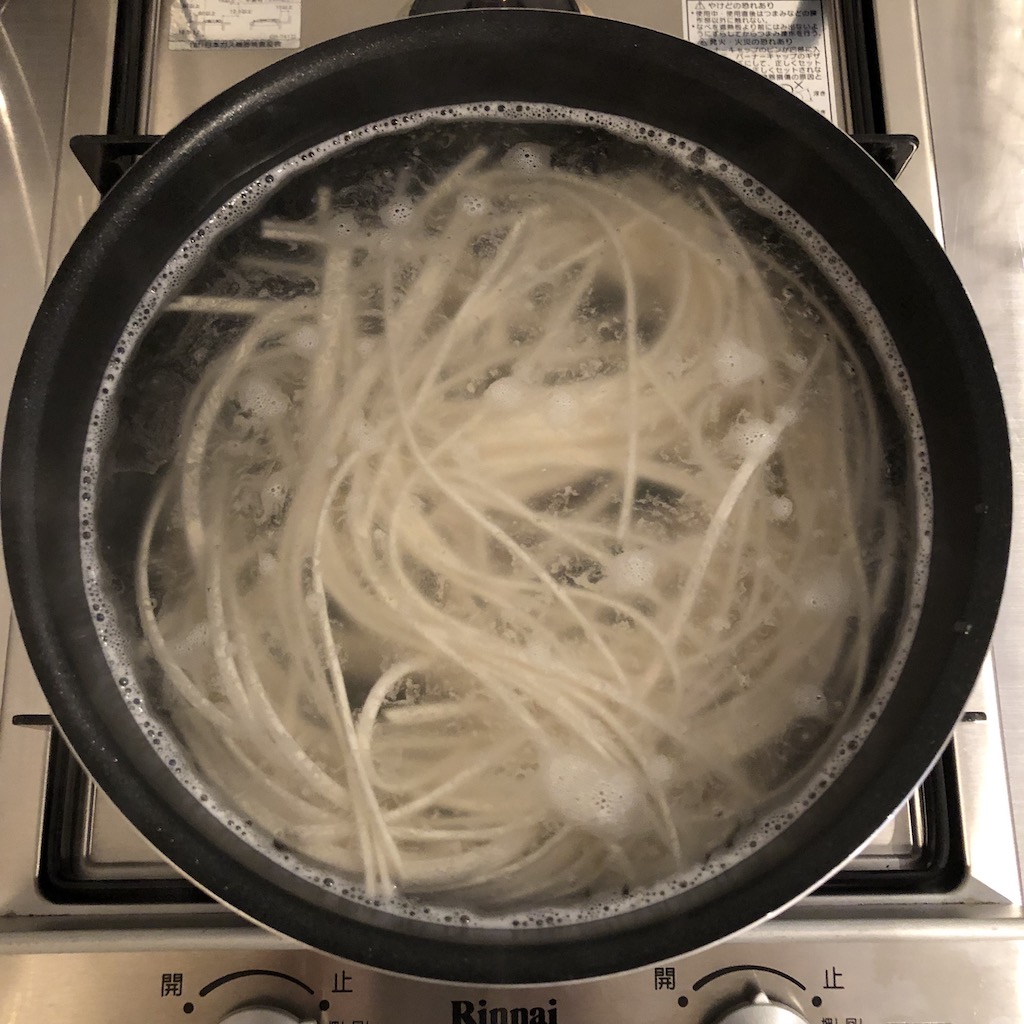 1. Boil udon noodles according to the package. You can also use already boiled udon noodles.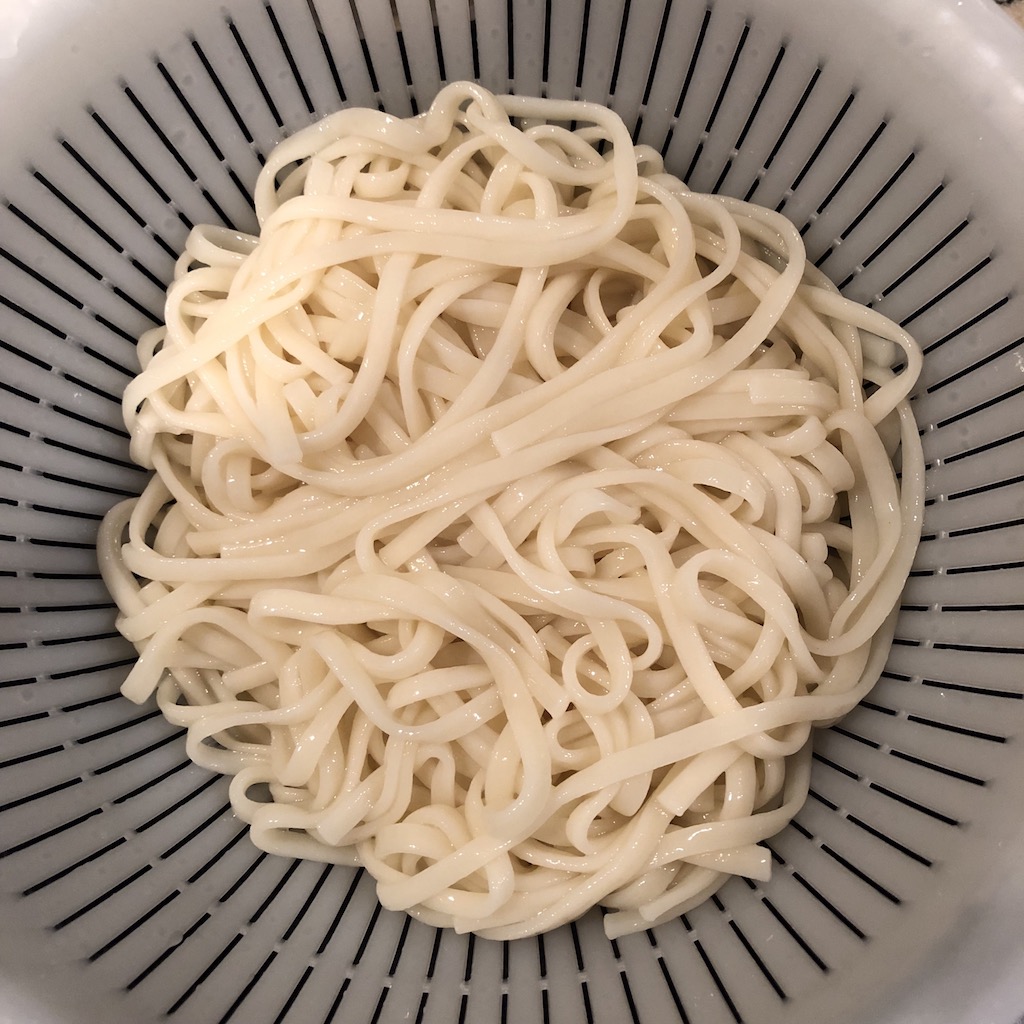 2. Drain the noodles and wash them with cold water well.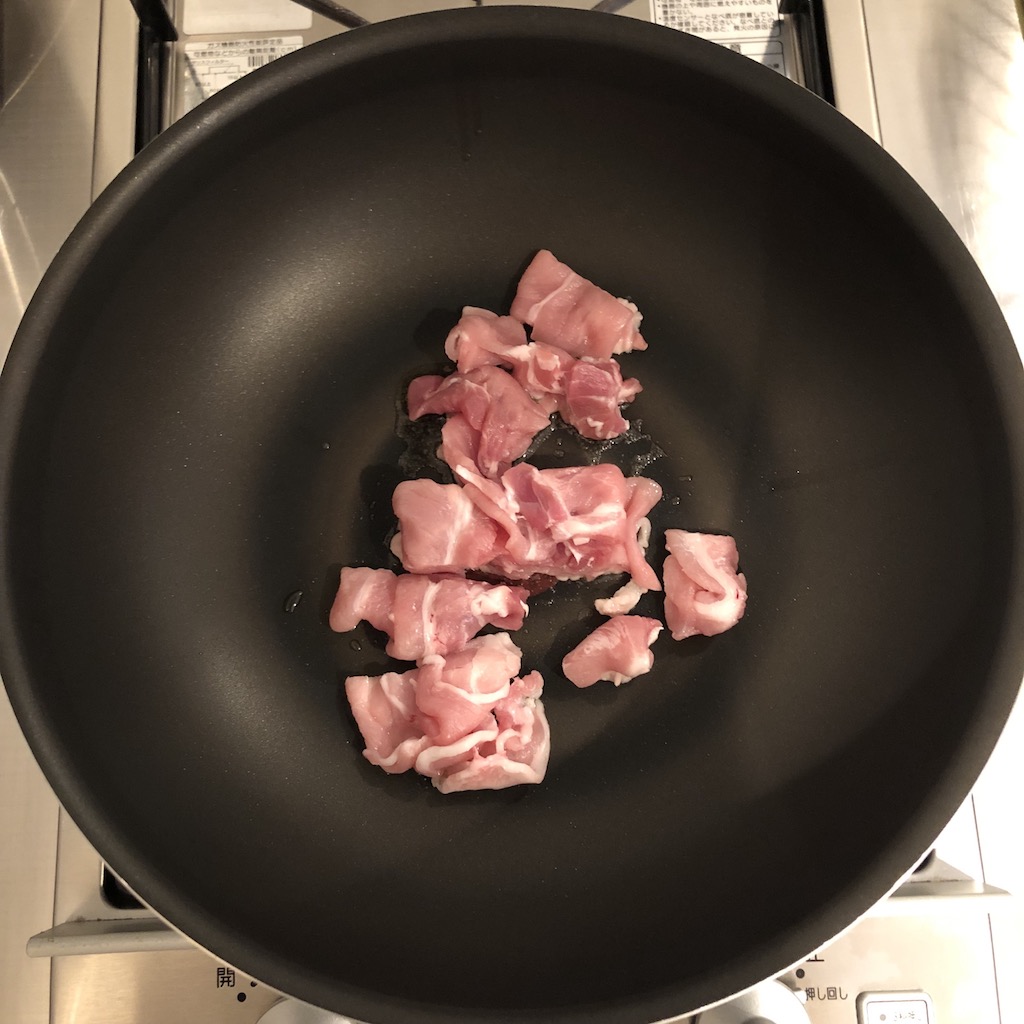 3. Stir-fry pork with oil until the color changes.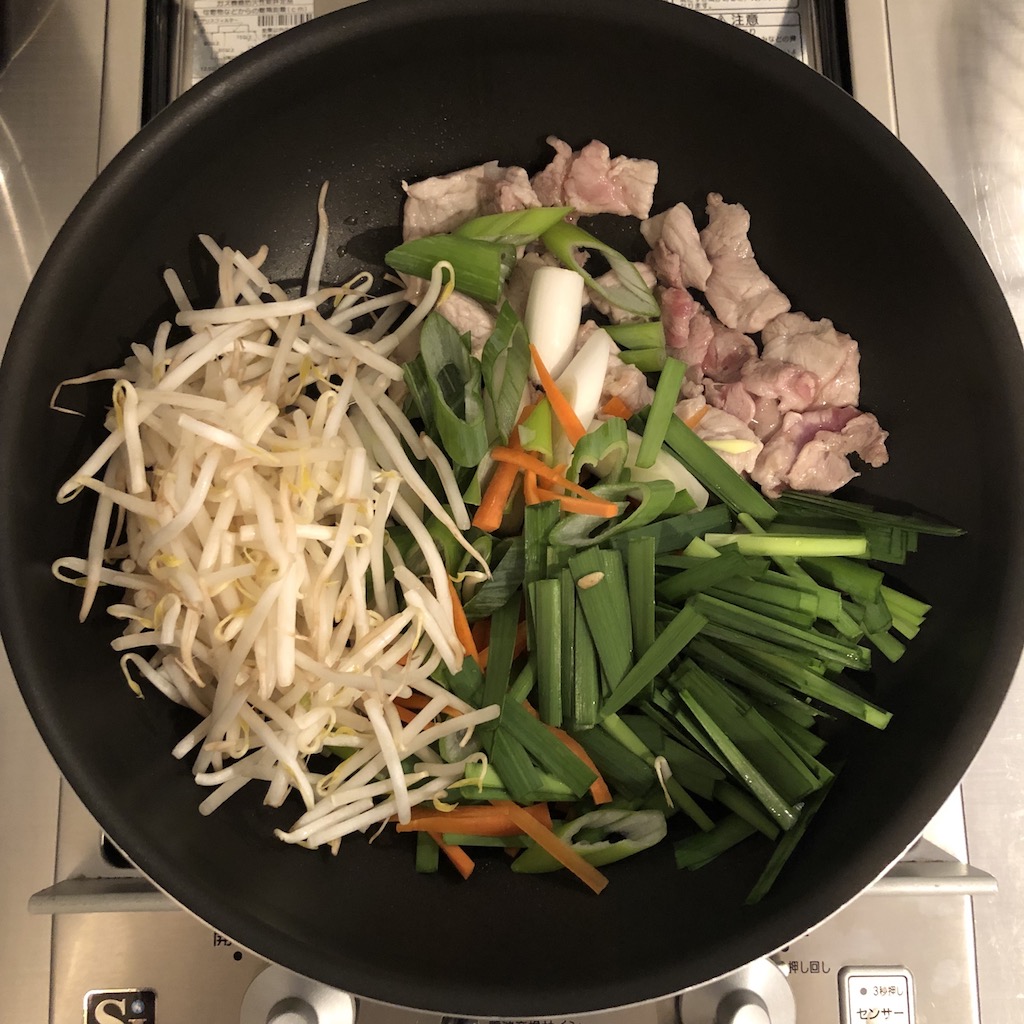 4. Add bean sprouts, green onion, carrot, and Chinese chive. Stir-fry again until vegetables are cooked.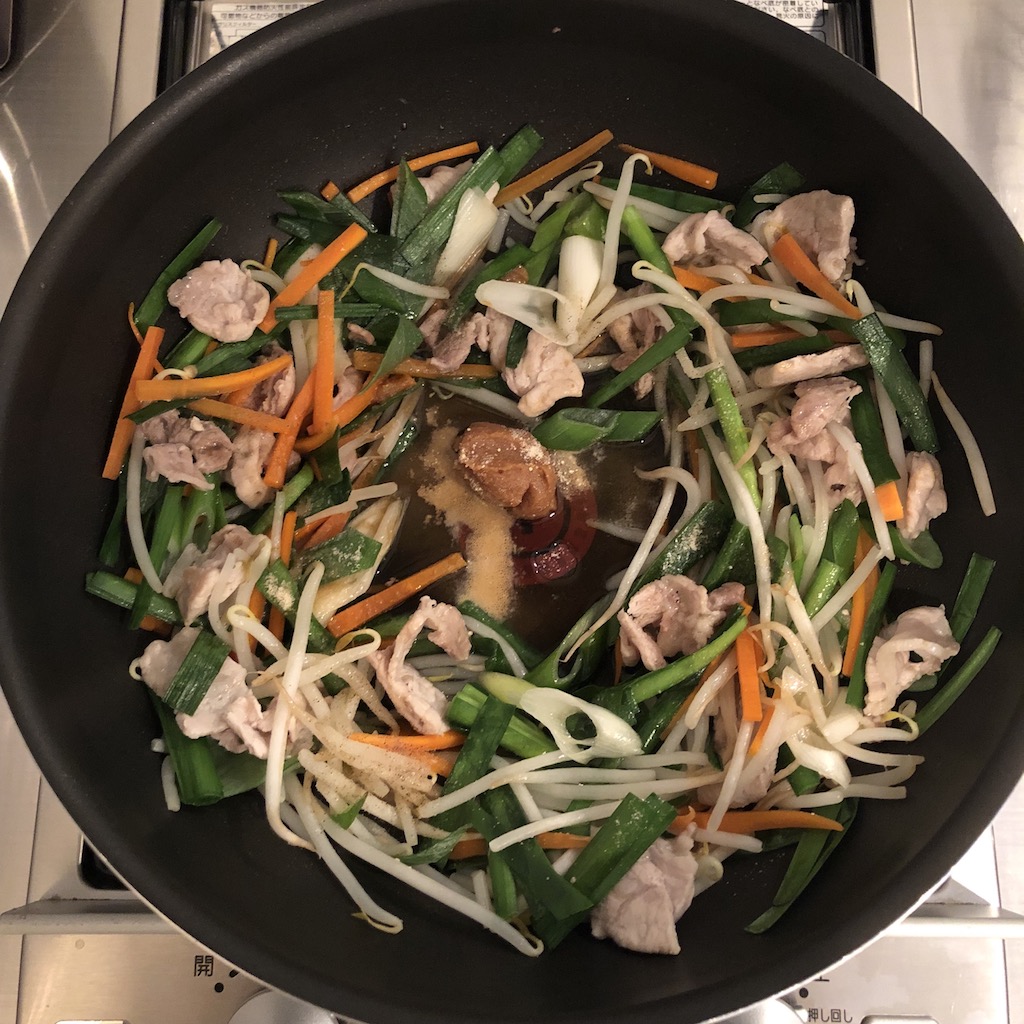 5. Add all of seasonings and stir well.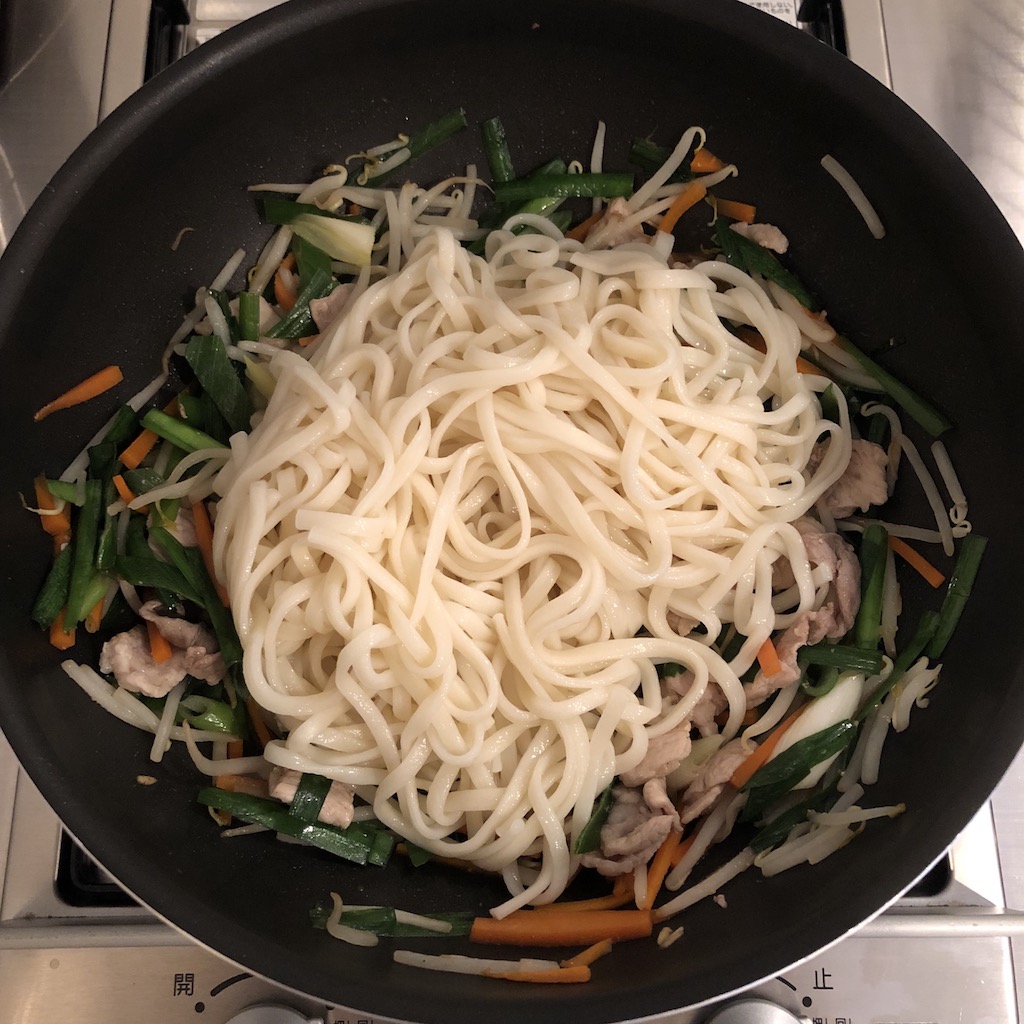 6. Add boiled udon noodles and stir well. Check the taste, and adjust the amount of salt and pepper.
Sprinkle dried bonito flakes (katsuobushi) to your liking.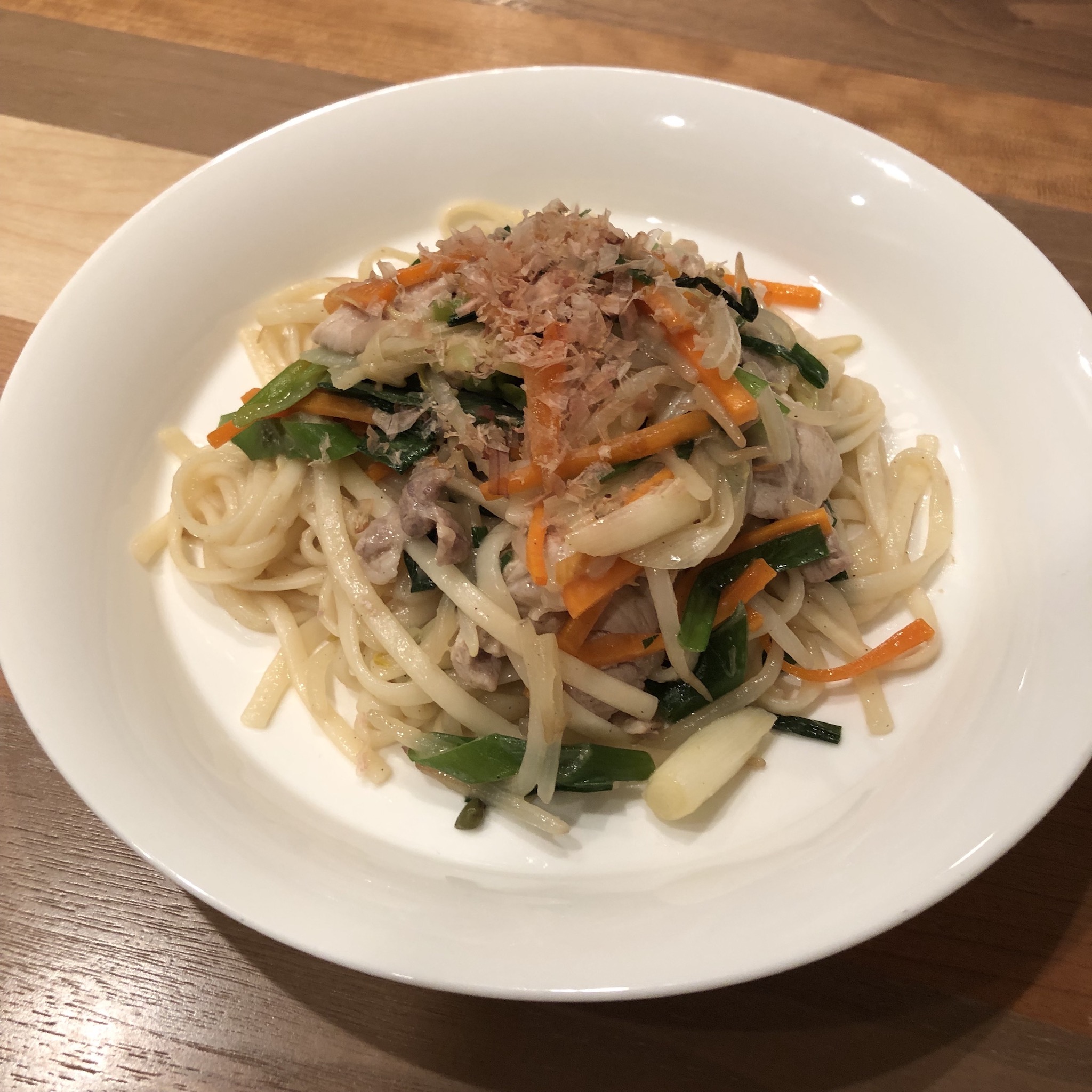 Ready to eat!