When I was a kid, eggplant stir-fry with miso was on the table almost everyday in the summer season.
It is because my parents had grown many vegetables such as eggplant, bell pepper, cucumber and so on. Their firm was wide and those vegetables grew really fast, so I guess my mom wanted to consume abundance vegetables.
For me at that time, the texture and taste of eggplant was not so good, and used to avoid it on the dish.
But somehow I had overcome it, and became eggplant lover!
Anyway, I want you to know the deliciousness of EGGPLANT STIR-FRY WITH MISO.
Although my mom's recipe for it is a little different, I made it more simple, easy, and healthy.
(I will introduce my mom's cooking at the next opportunity).
Minced garlic and ginger are the key items this time. The flavor of those with sweet miso sauce must stimulate your appetite!
【Recipe (2 servings)】
Ingredients
5 oz eggplant, Cut into sticks
1 teaspoon minced garlic
1 teaspoon minced ginger
2 teaspoons miso paste (fermented soybean paste)
2 teaspoons sake (or white wine)
2 teaspoons sugar
1 teaspoon soy sauce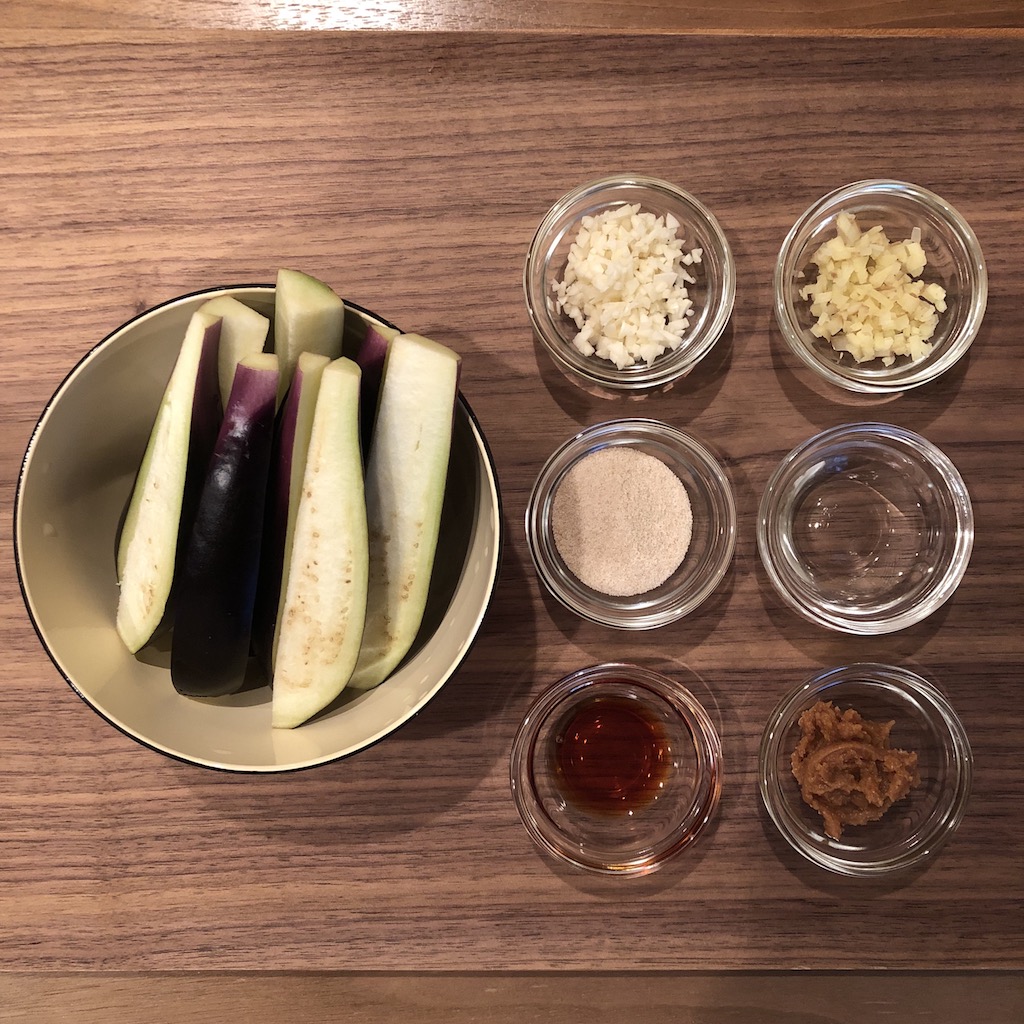 Directions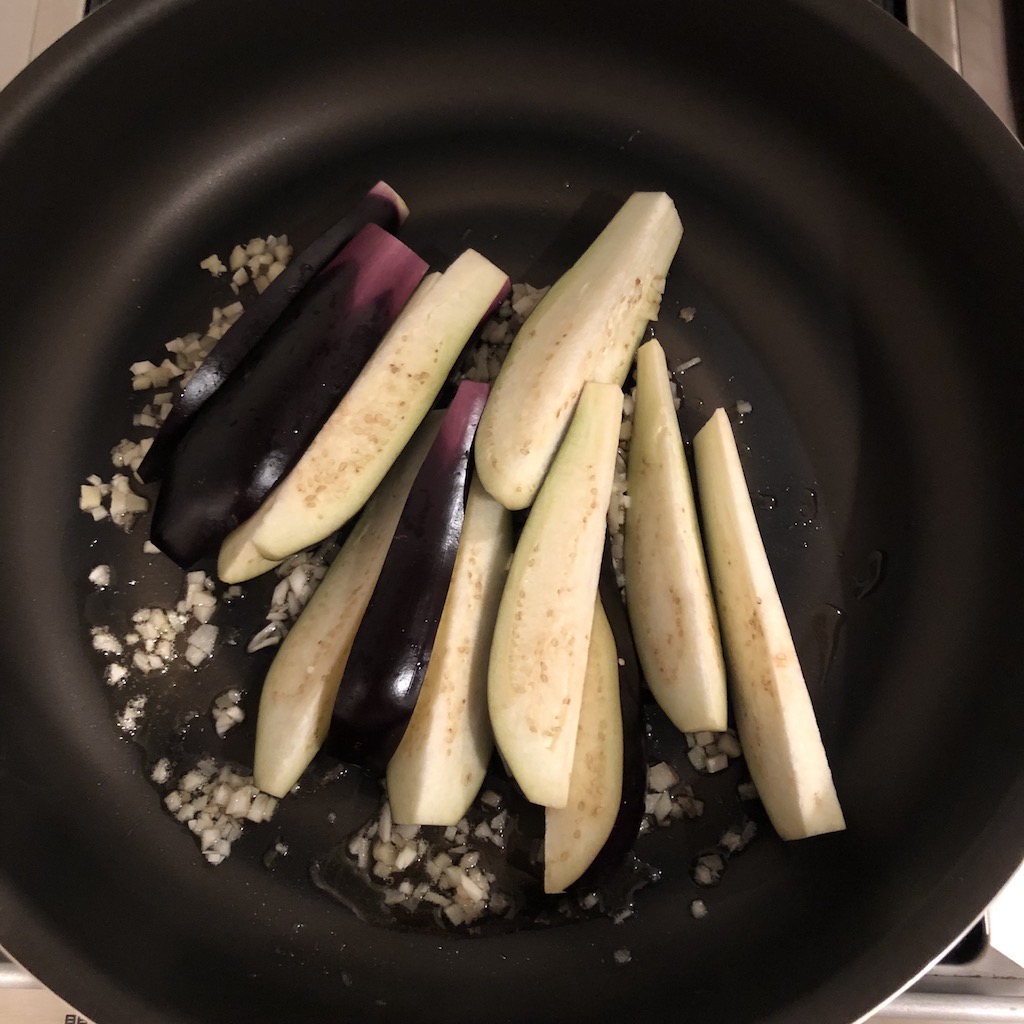 1. Pour oil in a pan. Stir-fry minced garlic, minced ginger, and eggplant until eggplant becomes wilted.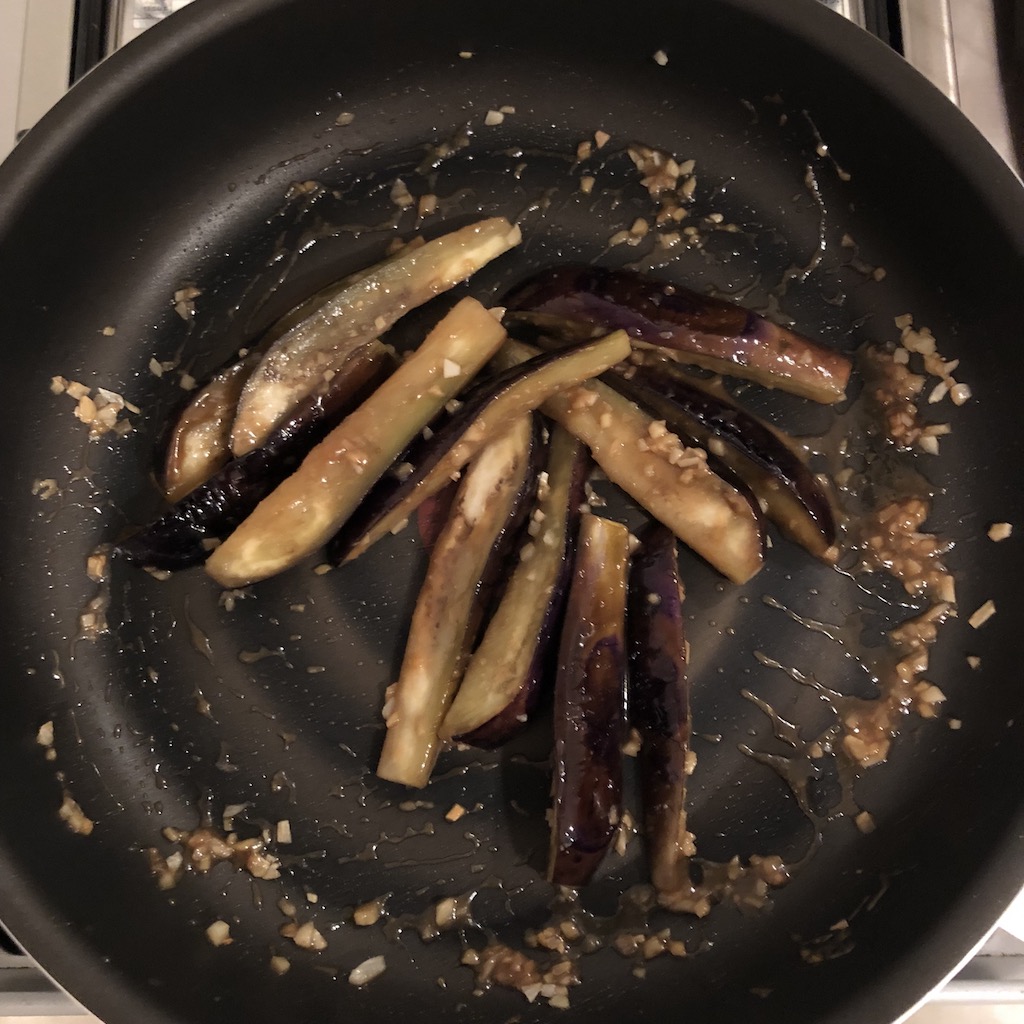 2. Add all seasonings, and stir-fry for 1-2 min.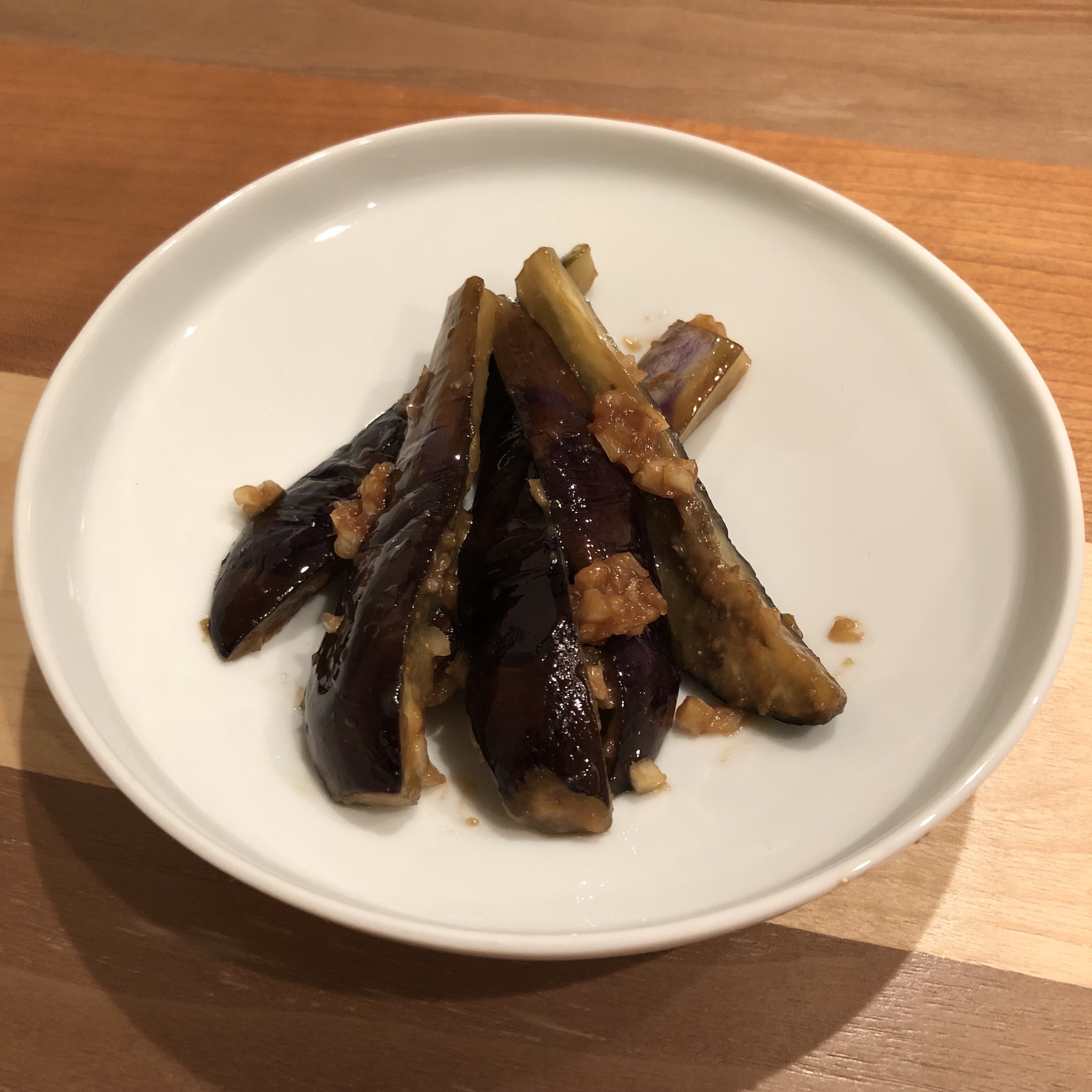 Ready to eat!