Since I started to make healthy menu, my husband has lost his weight little by little lately yay!
He should thank me a lot hahaha〜
I will introduce another vegetable menu with great miso sauce today.
I chose okra for the recipe, and roasted okra is not only healthy but also gives you nice and crispy texture.
Have you ever met with trouble that you cannot decide the seasoning or dressing for salad or roasted vegetables?
Miso mayonnaise sauce is very easy to make and definitely convenient in that kind of situation.
I believe it makes any vegetables even better!
Please enjoy great sauce that you can feel Japanese flavor!
【Recipe (2 servings)】
Ingredients
6 okra
1.5 teaspoon miso paste (fermented soybean paste)
1.5 teaspoon mayonnaise
1 teaspoon sweet sake (mirin)
(Prepare salt to defuzz okra)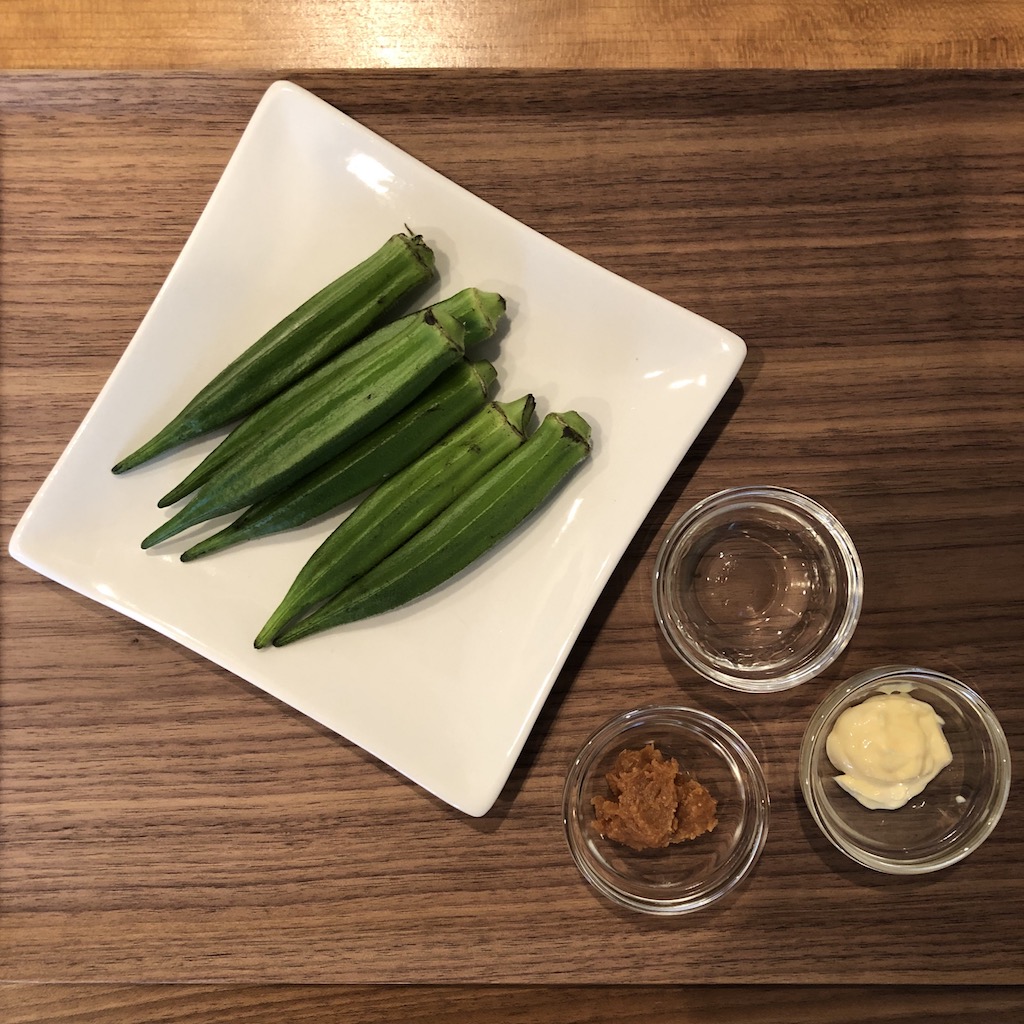 Directions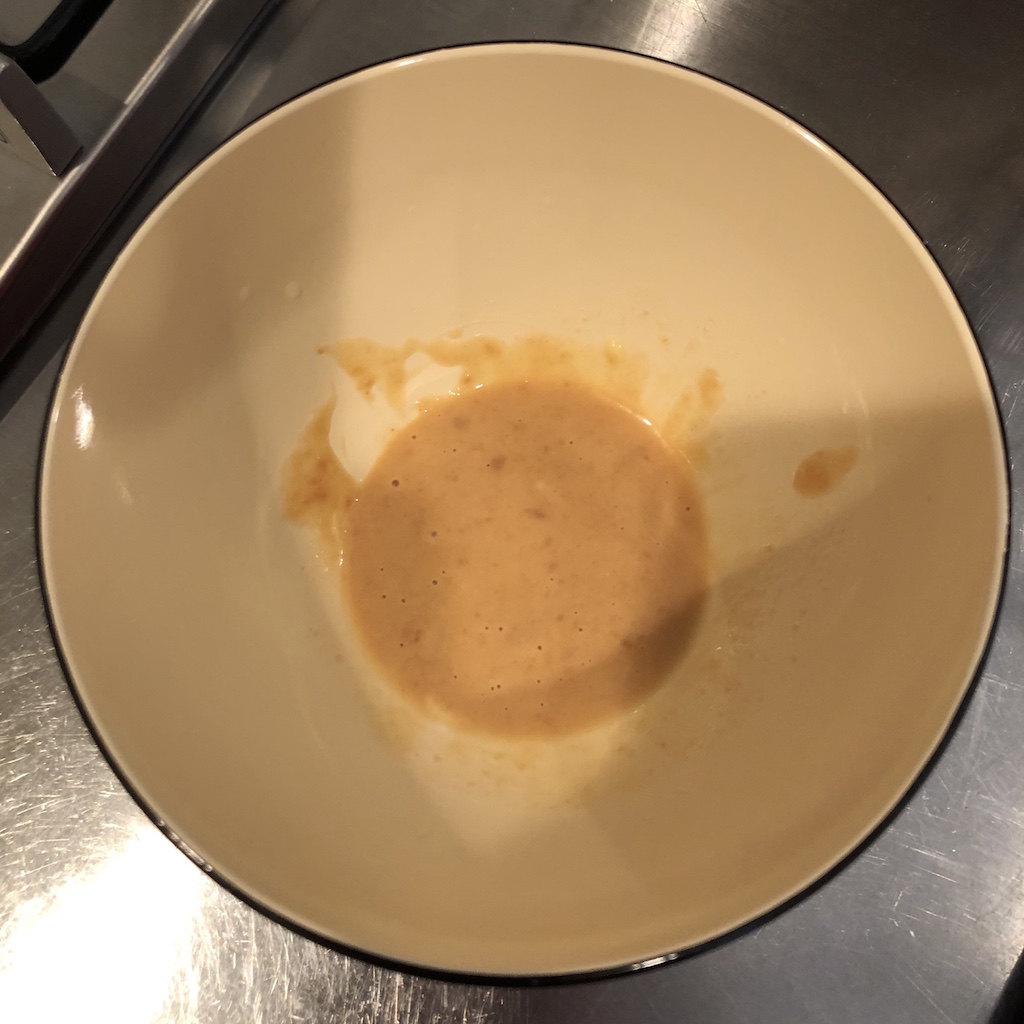 1. Mix up all seasonings.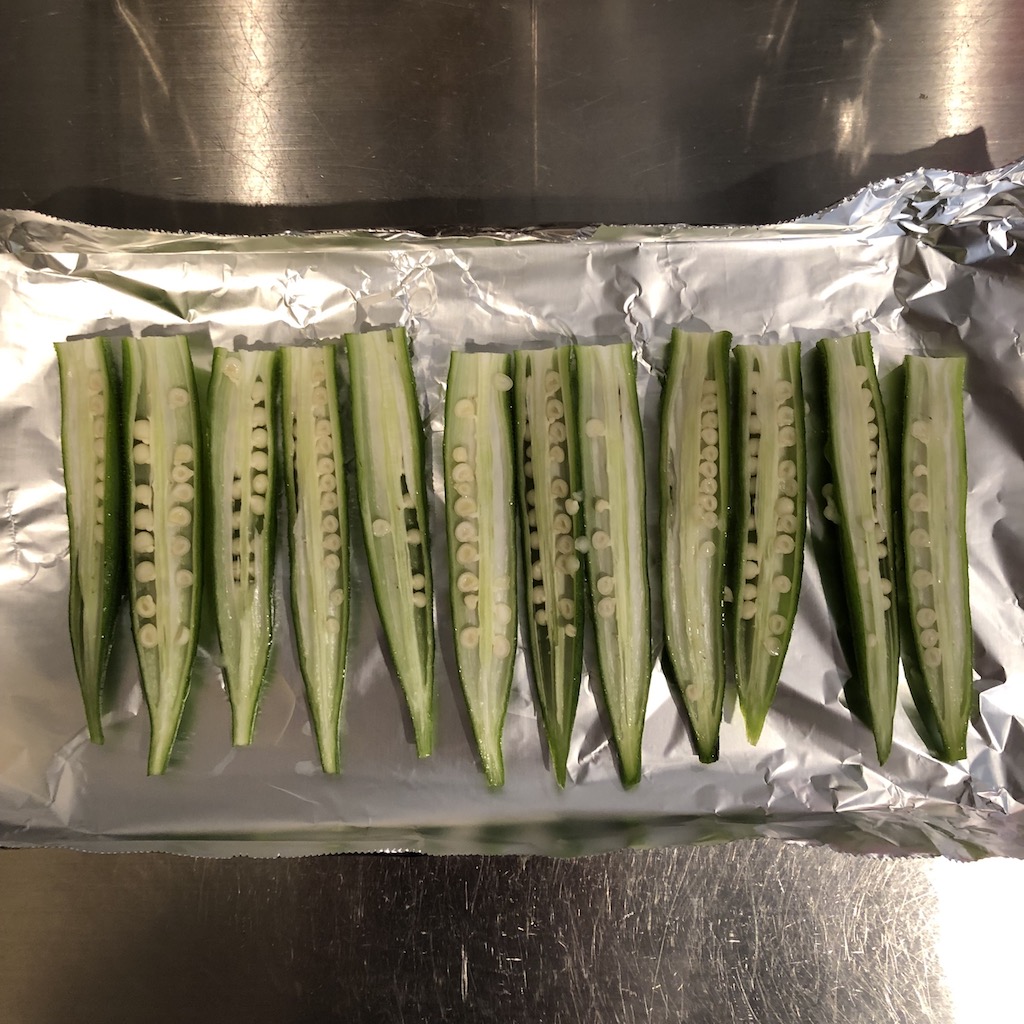 2. Sprinkle salt on okra, and rub them well. Then wash out well to remove fuzz. Cut okra in half.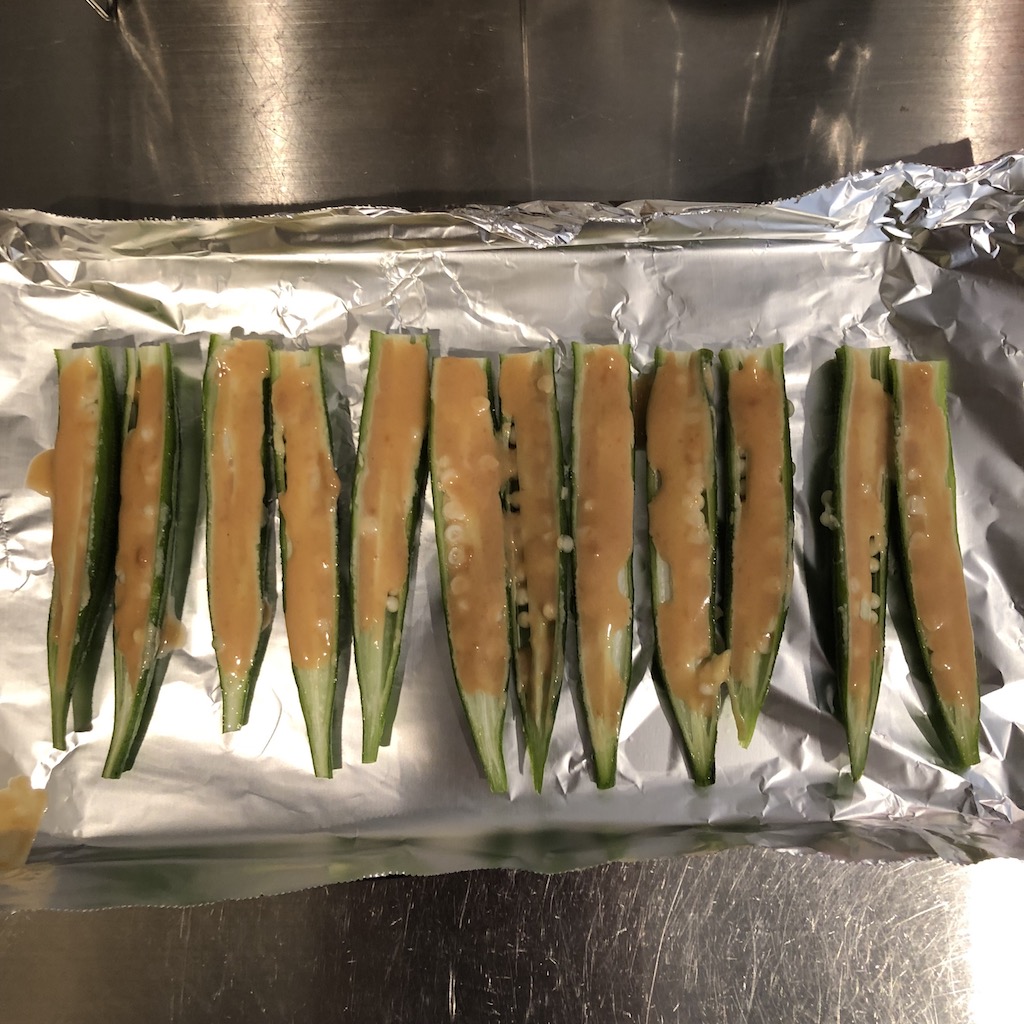 3. Put mixed sauce on okra, and roast okra in an oven for 3 min.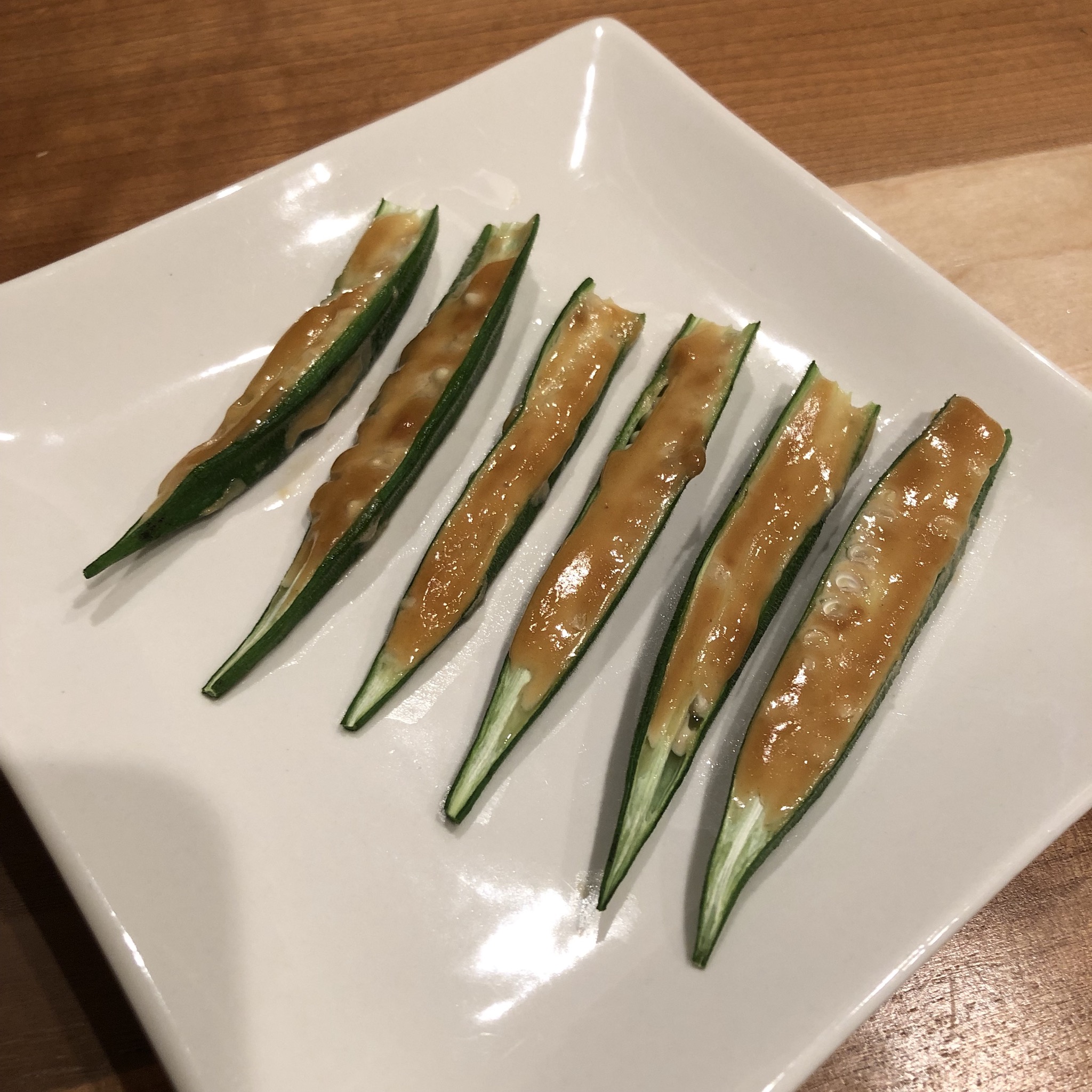 Ready to eat!