Konjac is very healthy and has chewy texture. It's also cheap material in Japan, so I always buy it to make healthy finger food for my family!
(For more information about konjac, Please refer to KONJAC miso soup recipe).
Sweet and little salty miso sauce with chewy konjac is amazingly scrumptious!
If you are interested in konjac, you should definitely try it with this great sauce!
【Recipe (2 servings)】
Ingredients
5 oz konjac (yam cake)
1 tablespoon miso paste (fermented soybean paste)*1
1 tablespoon sugar
1 tablespoon sweet sake (mirin)
1 tablespoon sake (or white wine)
1/2 teaspoon dashi granules
*1 If miso paste already contains dashi, don't need dashi granules. I use miso paste containig dashi this time.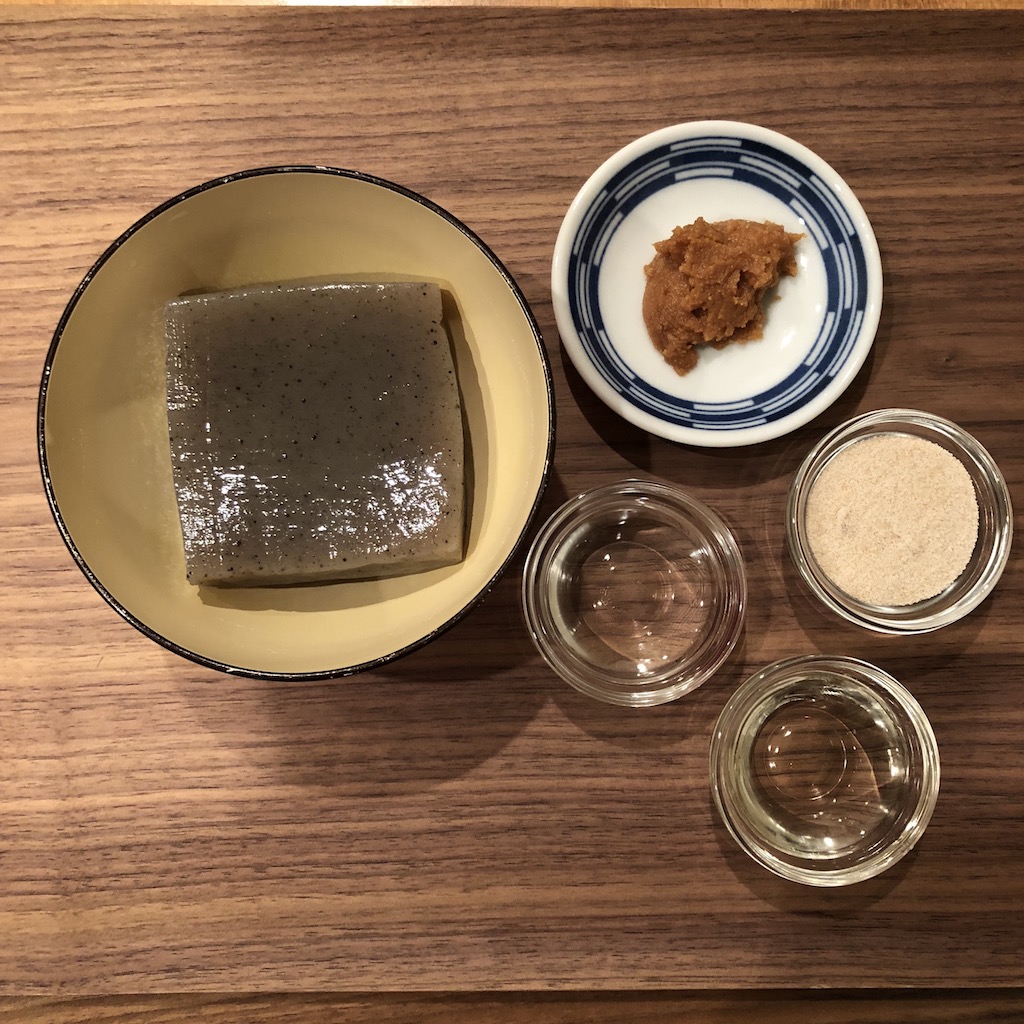 Directions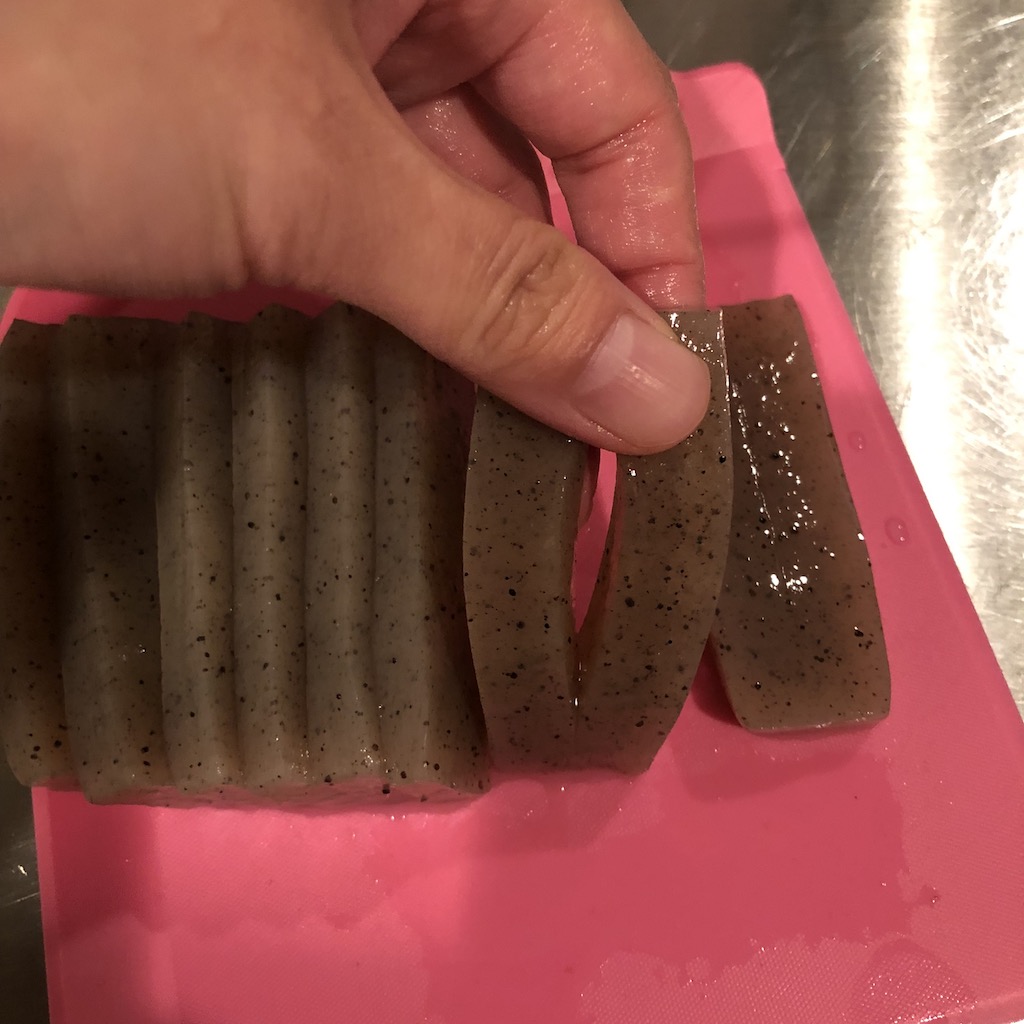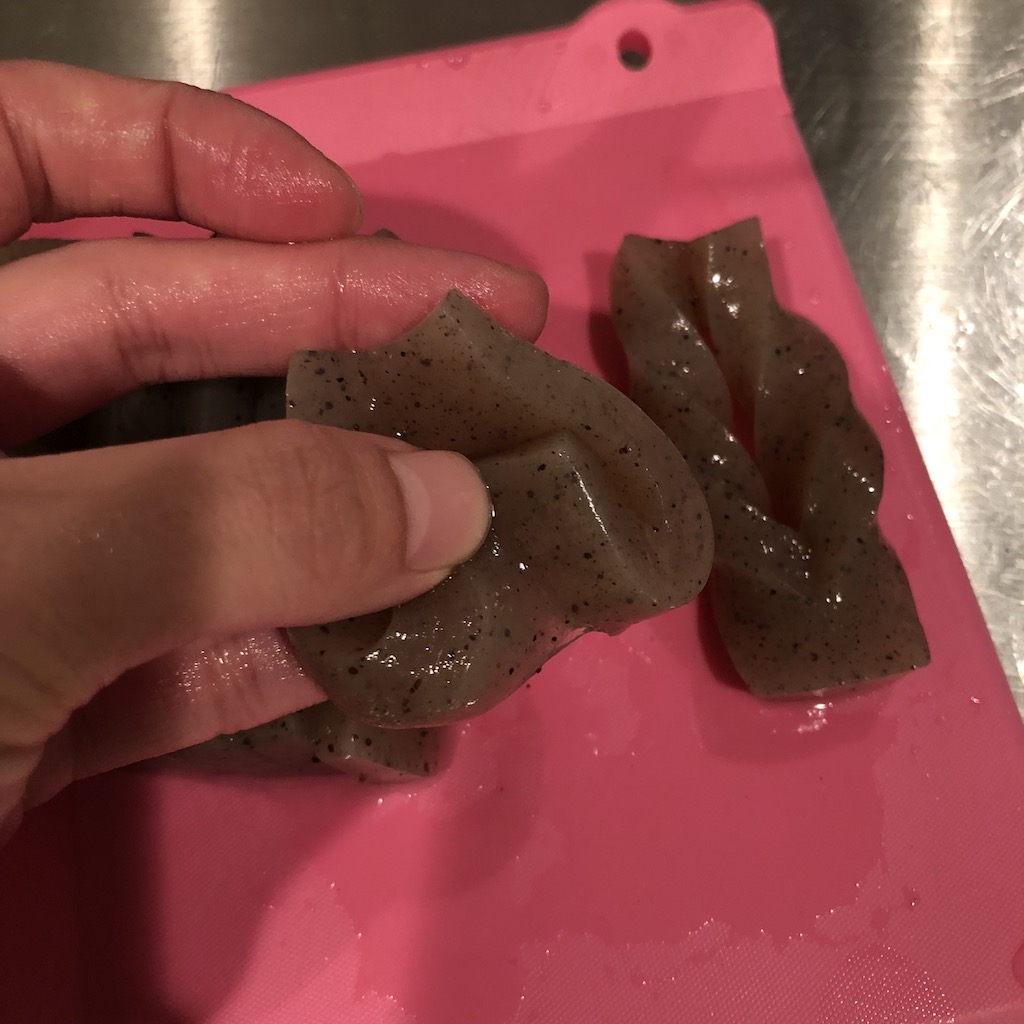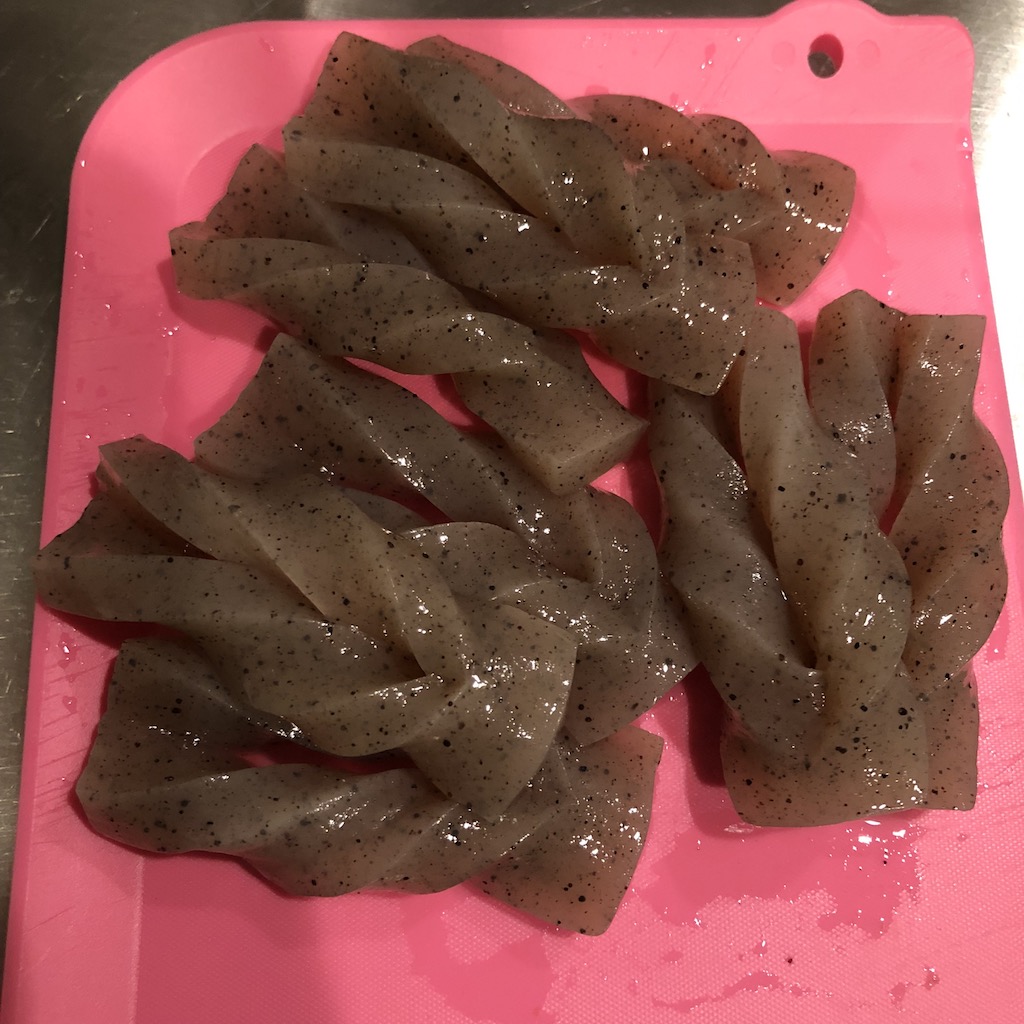 1. Cut konjac into rectangle, and make a cut in the center.
Insert the edge of konjac in the cut. You can complete easy decorative cut just like the picture. (It is totally OK even if they are just rectangle shape).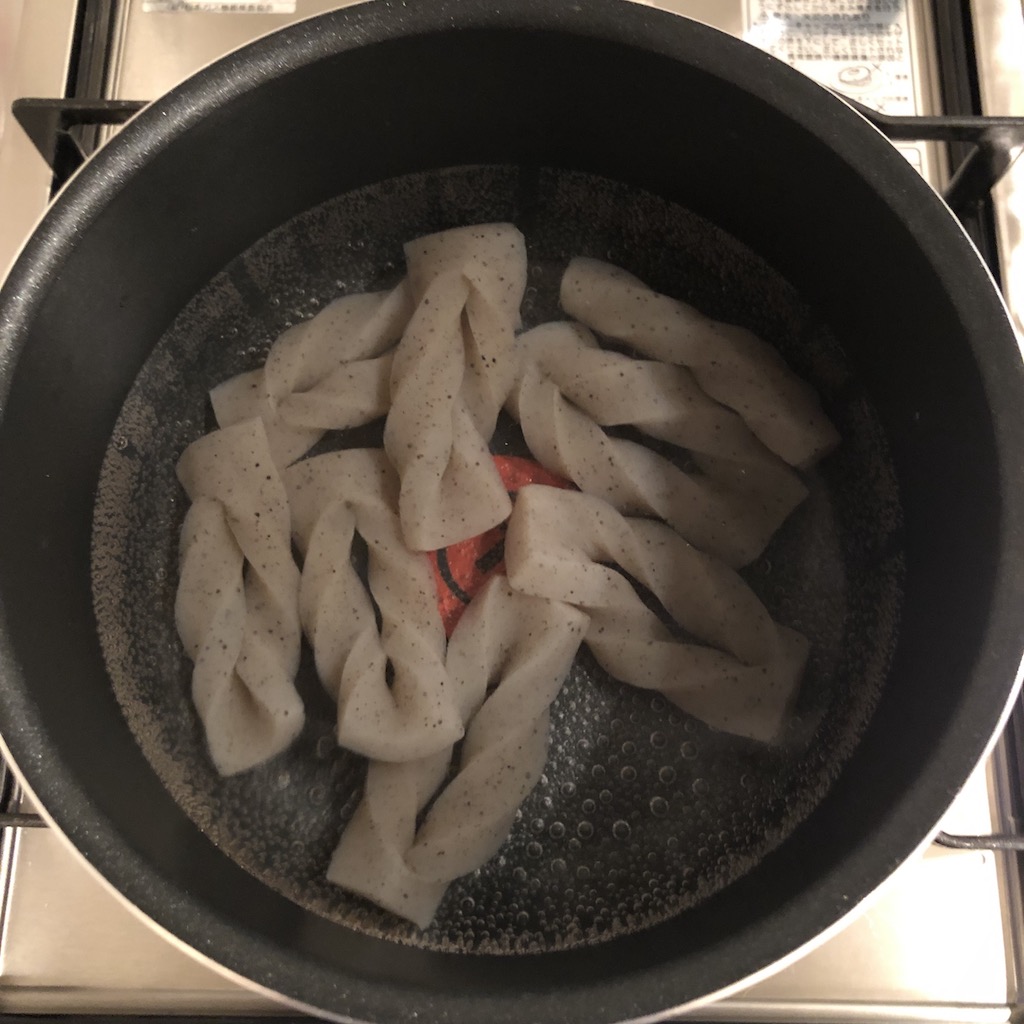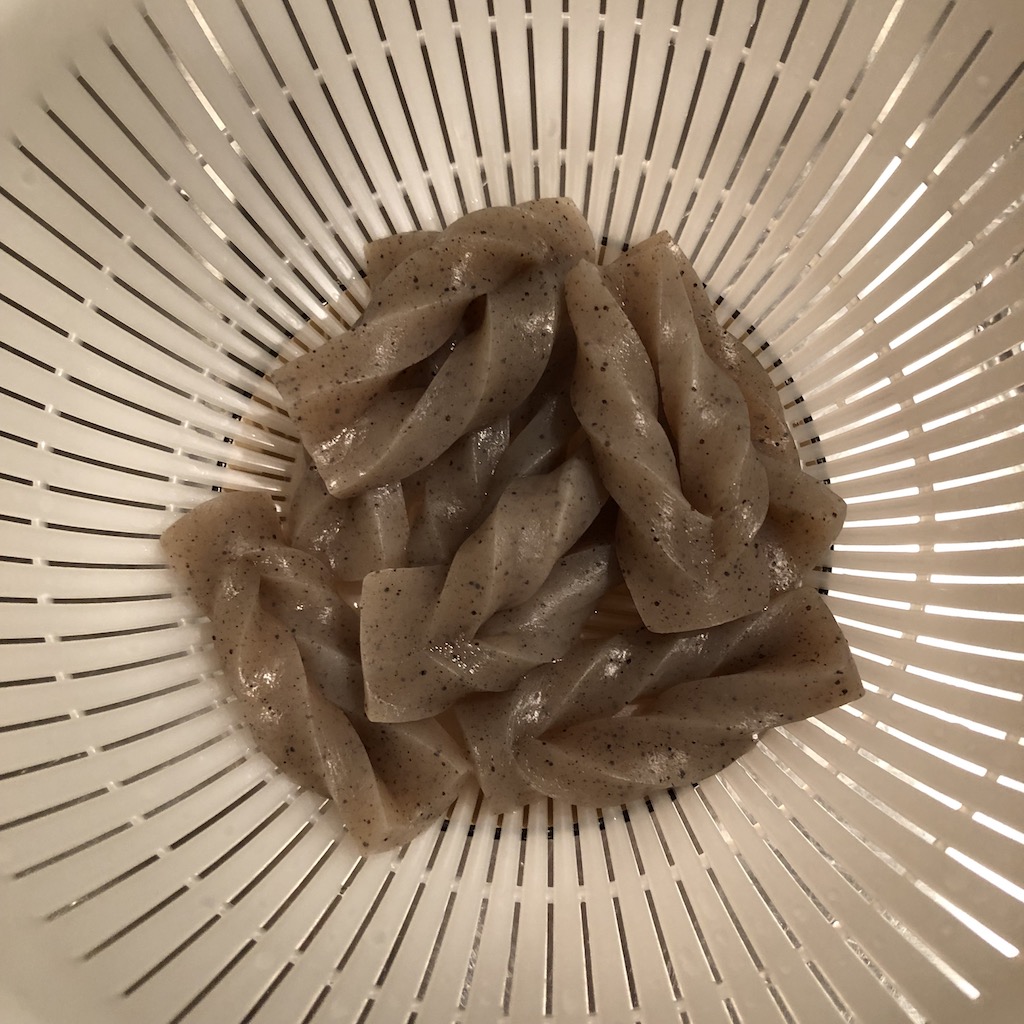 2. Boil konjac for 2-3 min in a saucepan so that it gets rid of the strong smell of konjac. Drain them well, and pat dry konjac with paper towel before you serve.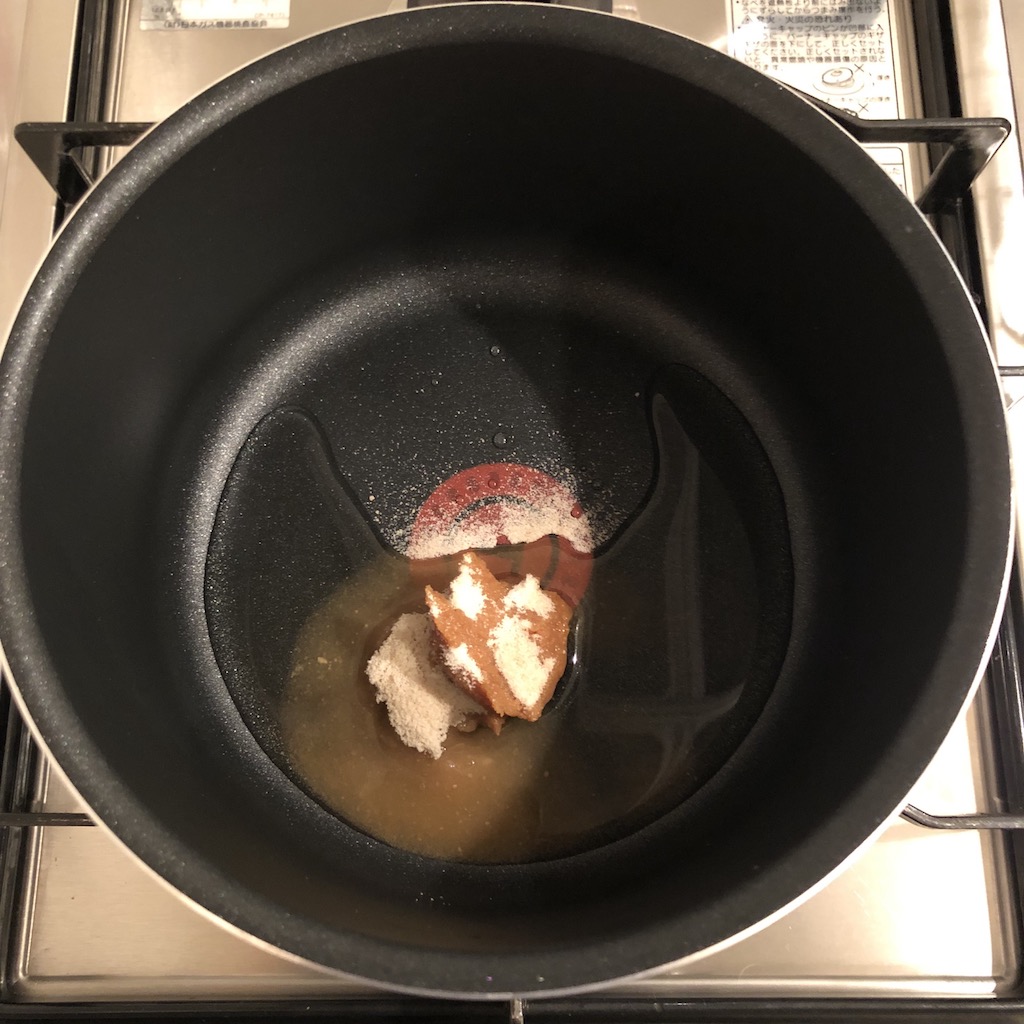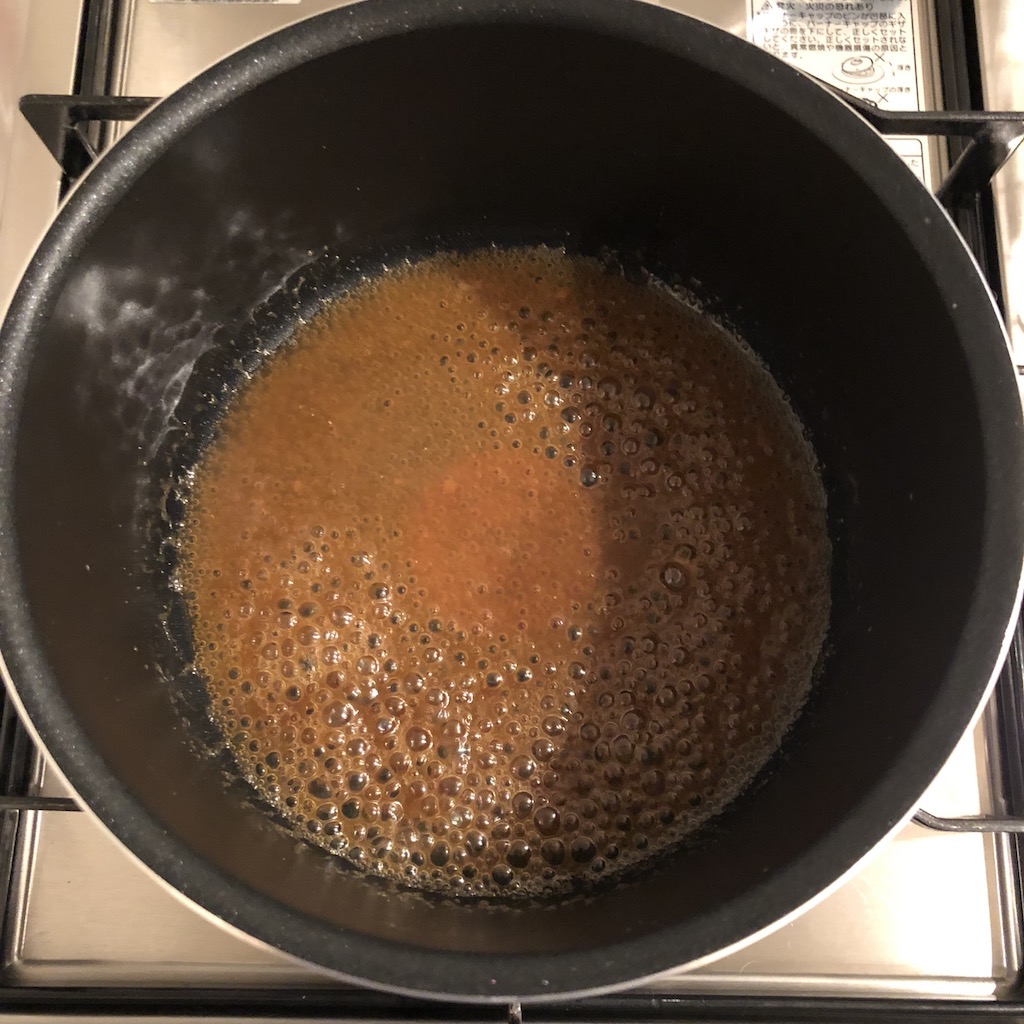 3. Put all seasonings in a saucepan, and stir well until reduced on low heat. Leave the miso sauce in the saucepan for few minutes after you turn off heat so that it can gets thicker, and it's easier to cover konjac.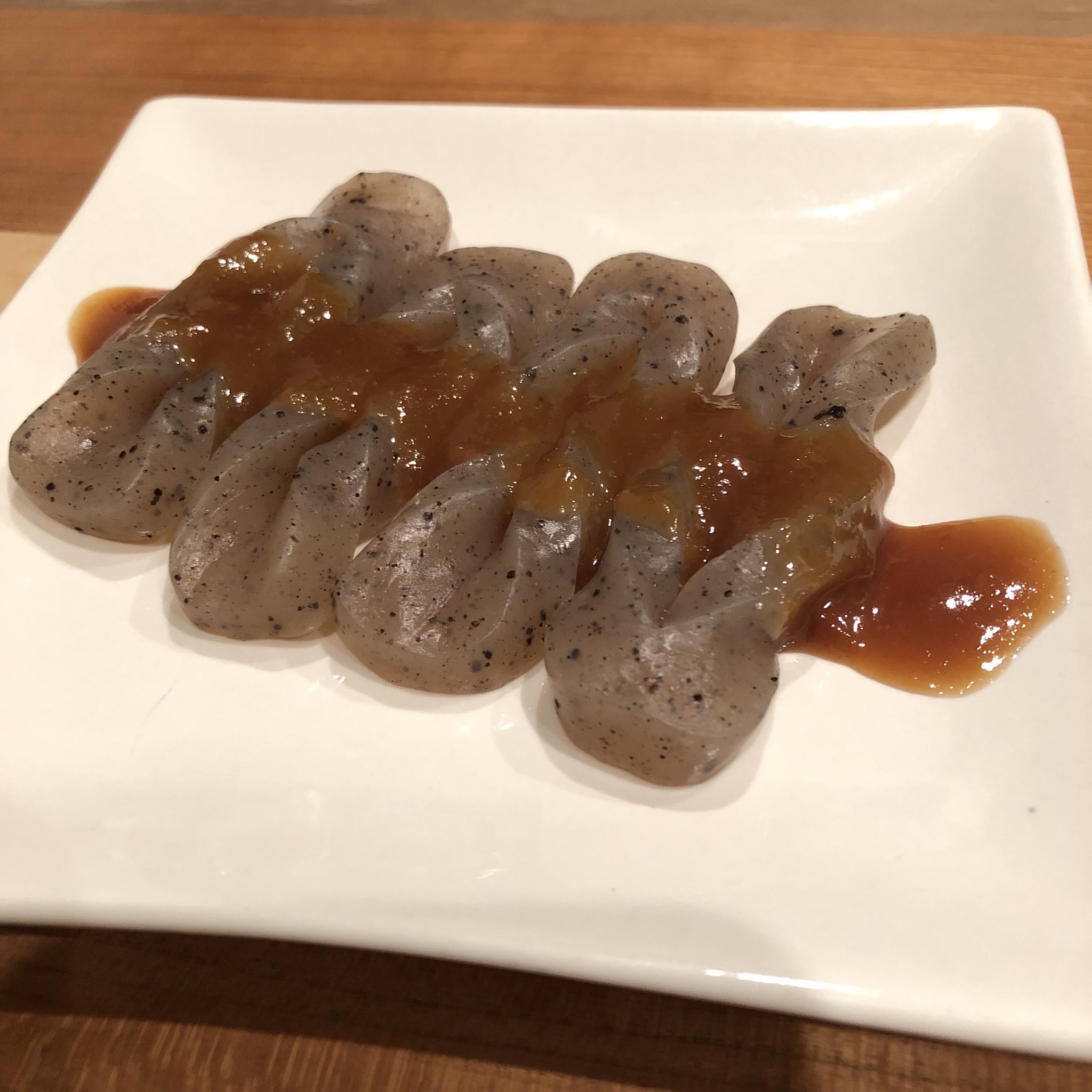 Ready to eat!